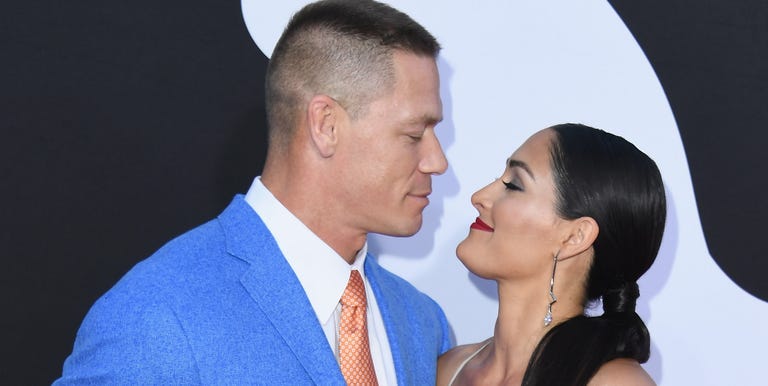 Much like Romeo and Juliet, only with wrestling, John Cena and Nikki Bella are star-crossed lovers. Or, at least they were until recently. Just weeks before their scheduled destination wedding, 40-year-old John and 34-year-old Nikki split after six six-years together—and the time has come to trace their relationship. Let's go back. Back to the beginning.
Circa 2012
John Cena and Nikki Bella meet and go on the first date! Tragically, cameras weren't there, but Nikki recalled the whole thing in a 2013 interview with TribLive Radio.
"The first opening line was, 'Hey, do you want to go to dinner with me?' and I was kind of like, 'What? With me?'" she said. "It just kind of started out like a dinner date and I have to admit we were friends for so many years, but then when you make it romantic, I couldn't even say a word to him."
She also told WWE that it was her "best first date," musing, "There was a big, handsome man with an amazing smile and dimples. He came to my hotel and picked me up as if we were in the same city and took me to a nice steakhouse. We just talked and chatted for hours."
BRB, already need a quick crying-break.
Circa 2013
Nikki moves in with John, and things start getting…weird. By which we mean John makes his girlfriend sign a 75-page contract stipulating that she'll vacate his home ASAP if they split up. No words, only Steve Harvey and these red flags: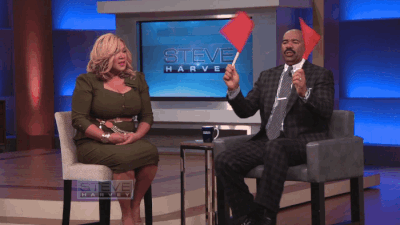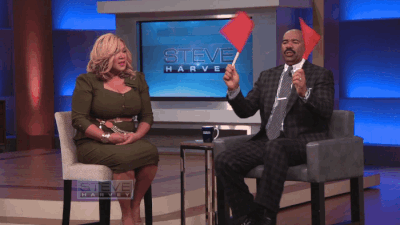 Per People, part of the contract read: "I do not want there to be any misunderstanding regarding your presence at the home as my guest. In the event that I ask you to vacate the home, you agree to immediately vacate the home and remove any and all items you have brought into the home as soon as possible."
March 23, 2014
Things get more tense in John and Nikki's relationship thanks to the fact that she seems way more committed then he is. They go through a rough patch that's chronicled in the March 23, 2014 episode of Total Divas. But fear not! John dramatically texts Nikki asking to meet on a pier (ha ha ha, okay), and implies that he won't shut the door completely on the idea of marriage or children. Phew! For now!
Circa May, 2014
A clip from Total Divas makes the rounds, during which John finds out that Nikki got married once before—to her high school sweetheart…in Las Vegas! The thing is, he discovers this bombshell fact during Nikki's twin sister Brie Bella's wedding. Not great timing! Things are awkward!
September 7, 2014
The topic of marriage and babies once again comes up, and while John implies he's down to marry, he makes it clear that he doesn't want kids. "Let's just say I was to ask you to marry me," the Blockers actor said during a Total Divas bonus clip that aired in September 2014. "And we get married. Is that enough?"
According to a source who chatted up a storm to People, the reason John didn't want children was because he is "almost singularly focused on his goal of being a mega-famous performer, entertainer and actor."
(FYI, Nikki ends up freezing her eggs, which was also documented on the show.)
September 29, 2015
Wrestler Dolph Ziggler (iconic name is iconic) makes a play for Nikki during the September 29, 2015 episode of Total Divas, offering to marry her and pop out a buncha babies. Nikki tells John about Dolph's advances in an episode that airs months later in January, 2016.
"I have to tell you something. I've been trying to tell you for like a week," Nikki says over a romantic dinner. "Dolph pulled me aside at work and told me that he wants to give me marriage and babies—and then he tried to kiss me."
April 2, 2017
John proposes to Nikki during WrestleMania 33—in the wrestling rink, no less!
Sealed with a kiss, @JohnCena and Nikki @BellaTwins are getting MARRIED! Only at #WrestleMania… pic.twitter.com/hr4naKKqTU
Nikki is now the proud owner of a 4.5 carat custom ring from Tiffany & Co., representing the 4.5 years of their relationship up to this point. "As with everything that we do for each other, there is always meaning behind it," John says in the video below. "And this one piece of jewelry encompasses our entire journey."
April 20, 2017
Nikki goes wedding dress shopping. YAY! But also 🙁
September 27, 2017
An episode of Total Bellas airs where John refuses to give Nikki power of attorney if he's on life support, telling her she's "not even on the list."
It's incredibly awkward and weird, so guess what? Time to dust off this dude again: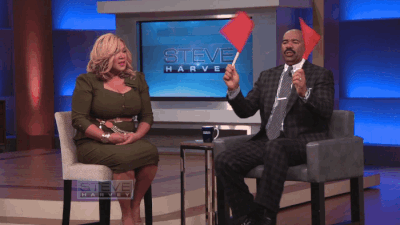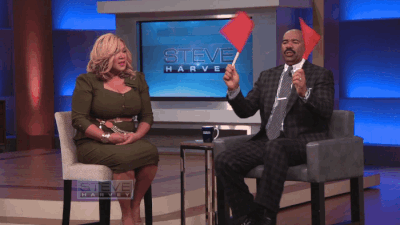 January 13, 2018
Nikki and John finally celebrate their engagement with friends, and John writes a cute tweet about the special occasion.
Such a wonderful, meaningful, emotional day yesterday with the woman of my dreams and both of our families. I love you Nicole, you've made me realize the importance of togetherness.
March 25, 2018
Nikki posts an Instagram photo captioned "Mr and Mrs" indicating that the wedding is FULLY on.
April 3, 2018
John opens up about planning his wedding to E! at the premiere of Blockers just days before the split, saying, "I think the best thing about me being able to ask her hand in marriage was she doesn't need to question my commitment to our relationship. I am with her to death do us part."
Apri 5, 2018
Total Bellas reveals a new sneak peek implying that there is major trouble in John and Nikki's relationship. "I would never force you not to be a mom," John tells Nikki in the clip, as she replies, "I thought I could really sacrifice that and I just can't." John then says, "I'm not sure we should go through with this."
Status: WHAT IS HAPPENING, EVEN?
April 8, 2018
Nikki Bella posts an animated recreation of her engagement, with zero indication that there's trouble in paradise based on a caption that says, "What a moment, still get chills and tears every time. Honestly feel like the luckiest girl in the world."
April 15, 2018
The couple announce their split on Instagram:
John then shares his feels in the form of The Simpsons' Comic Book Guy:
April 17, 2018
Sources reveal that Nikki broke things off with John because she didn't need a pity husband, and that's exactly what he was turning into. "He was making it abundantly clear that he was going into this gritting his teeth the whole way," a source said. "Nikki is an amazing, talented, strong, one-of-a-kind woman. Anyone would be lucky to have her in their life—yet John acted more and more like he was doing her a favor by somehow conceding to go ahead and marry her."
April 18, 2018
Nikki's sister Brie Bella speaks out about the relationship, shooting down a report that she's furious with John.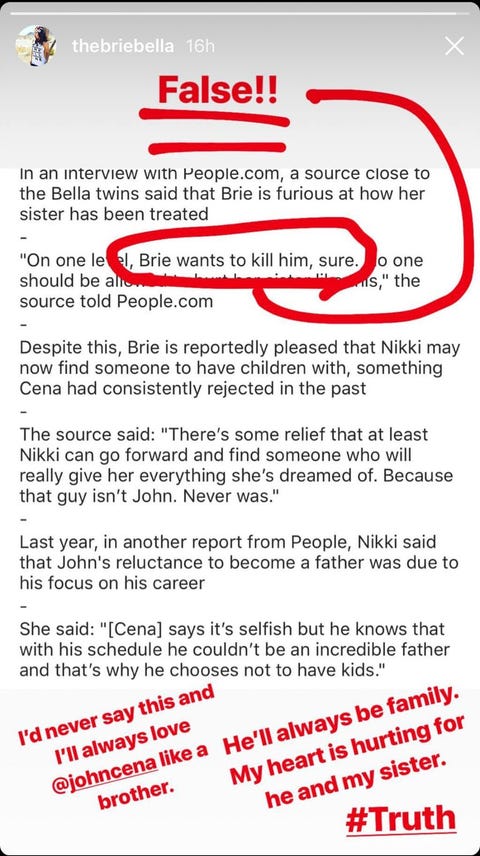 "I'll always love @johncena like a brother," she wrote along with a screenshot of a People article with the word "False" written across it. "He'll always be family. My heart is hurting for he and my sister."
April 21, 2018
Nikki shares her first post-breakup Instagram pics, including some inspirational words.
Annnnnnd, we're current!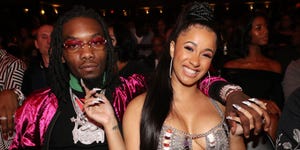 Source: Read Full Article