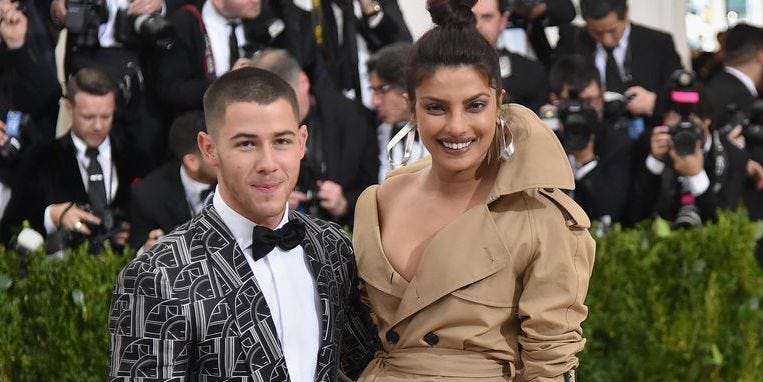 In case you hadn't noticed, your internet boyfriend Nick Jonas is cheating on you with Priyanka Chopra. Their relationship came out of nowhere in late spring, and now they've become one of those couples that the entire world is EXTREMELY invested in. Makes sense, because they're super cute. In fact:
Anyway, Priyanka and Nick's relationship went from 0 to 100 in the space of a year—let's take a look back.
May 1, 2017
Nick and Priyanka attend the 2017 Met Gala together as friends, but some very cute and goal-worthy photos make it clear they have chemistry: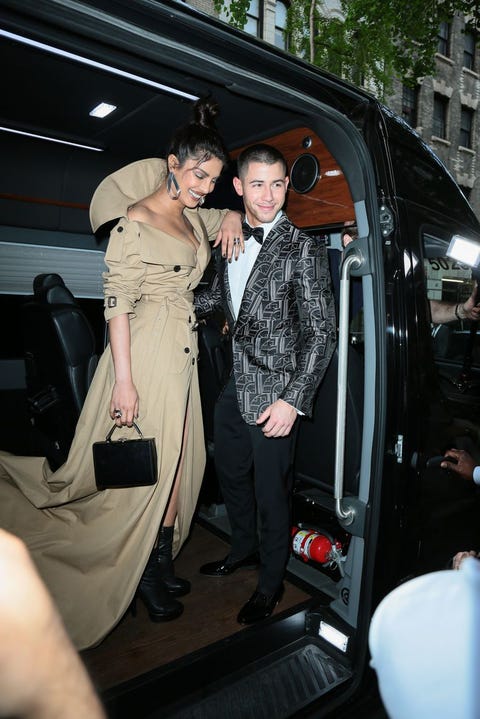 Speaking to Jimmy Kimmel, Priyanka jokes about Nick being younger than her and reveals that they attended the event as friends: "We were both wearing Ralph Lauren, and we decided to go together, and it was fun."
May 25, 2018
Per reports from Us Weekly, Nick and Priyanka hit up the Beauty and the Beast Live concert at the Hollywood Bowl. "They walked in together just before the performance was starting, they looked great together, but no hand-holding or obvious PDA," an eye witness said. "The two were seen heading to the concessions stand during intermission before returning to their seats to finish taking in the show. They snuck out right as the show was ending."
May 26, 2018
Nick and Priyanka are spotted at a Los Angeles Dodgers game "talking really closely" and being "very smiley and very happy." An onlooker tells Us Weekly: "They weren't trying to be private as they were in a pretty public place, but they were talking to people around them, sitting closely and they both just seemed super happy."
May 28, 2018
Nick and Priyanka are spotted cuddling on a boat over Memorial Day weekend:
https://www.instagram.com/p/BjWT69Jg29p/
May 30, 2018
Us Weekly confirms the news that Nick and Priyanka are officially a couple, with a source saying, "They are dating and it's brand new. It's a good match and they are both interested in each other." Short and sweet, literally.
June 3, 2018
Nick hits Instagram to compliment Priyanka's smile and our collective hearts disintegrate. (In a good way! Disintegration but make it romantic!)
June 6, 2018
Priyanka leaves a super flirty comment on Nick's Instagram and the country of Australia immediately loses all chill:
June 9, 2018
Nick and Priyanka are spotted at JFK airport in New York City holding matching Starbucks coffees and being generally adorable on their way to his cousin's wedding.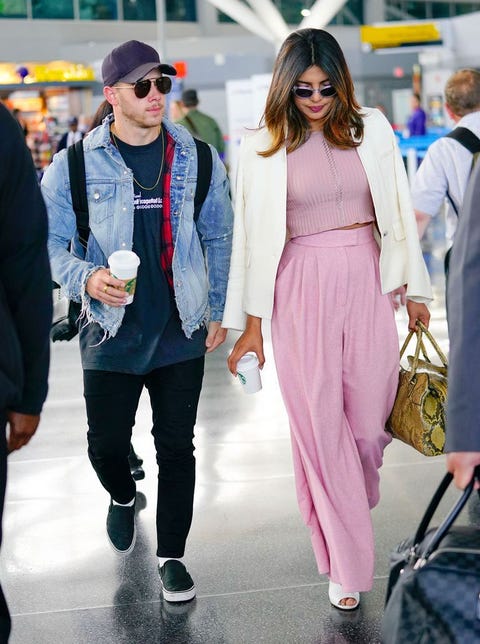 June 22, 2018
Nick and Priyanka are seen in Mumbai, and word on the street is she was introducing him to her fam!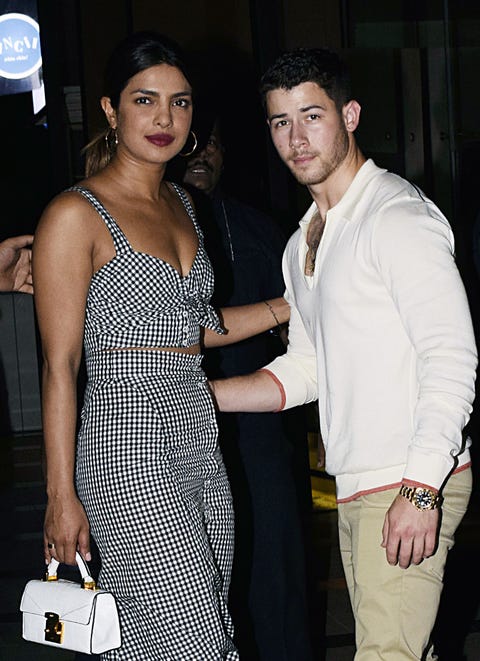 June 22, 2018
Nick and Priyanka go Instagram official! Well, Insta Stories official, but still!
Nick Jonas posted this video of Priyanka Chopra via #IGStories . ?❤ #NickJonas pic.twitter.com/RPRd7iRvDK
That's all for now! This timeline will be updated with the next chapter of Nick and Priyanka's romance, fear not.
Source: Read Full Article