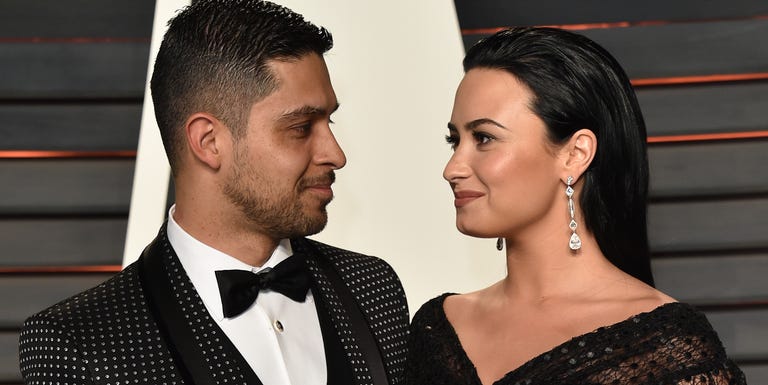 Demi Lovato is reportedly "getting better" as she continues to recover from her apparent drug overdose last Tuesday.
E! News reports that the singer is resting while her family supports her through the recovery process. She's also receiving support from her ex-boyfriend Wilmer Valderrama, who was seen visiting her at the hospital for a second time on Thursday. According to TMZ, he "stayed with her for about 5 hours."
https://www.instagram.com/p/_mv2H7uKtS/
Sneaky paps. No I'm not naked, yes this is disgustingly cute. So happy I'm in love with such an incredible man..
A post shared by Demi Lovato (@ddlovato) on
A source told Us Weekly that "Wilmer is completely devastated and he still loves Demi and it was just a matter of scheduling and time that they needed to make a romantic relationship work."
https://www.instagram.com/p/BBMd8U7OKpI/
This beautiful man turned 36 today. I thank God every single day that this man came into my life for so many reasons.. But mainly because I'm so blessed to not only have been able to meet such an incredible, loving, funny and inspiring soul, but even more blessed and honored to call him mine. I love you My Wilmer. You deserve the world and more.. Here's to so many more memories Feliz Cupleanos..???
A post shared by Demi Lovato (@ddlovato) on
The source continued, "He was not aware that her issues were this severe and intense at this time. She's been honest with him about her relapse, as she has with her family, friends, fans and the entire public, especially with her new song, but he didn't think it was this severe and that she would be struggling so much and have a situation that had these repercussions."
Wilmer was reportedly the first celebrity guest to visit Demi in the hospital. The pair dated for about six years, and have remained good friends since parting ways.
https://www.instagram.com/p/BAX5XBROKtS/
6 ❤️
A post shared by Demi Lovato (@ddlovato) on
If you or someone you know is struggling with substance abuse or addiction, call the Substance Abuse and Mental Health Services Administration's 24-hour treatment referral hotline at 1-800-662-HELP (4357) or visit Findtreatment.samhsa.gov for free and confidential help. In the case of a medical emergency, call 9-1-1.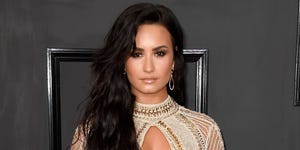 Source: Read Full Article