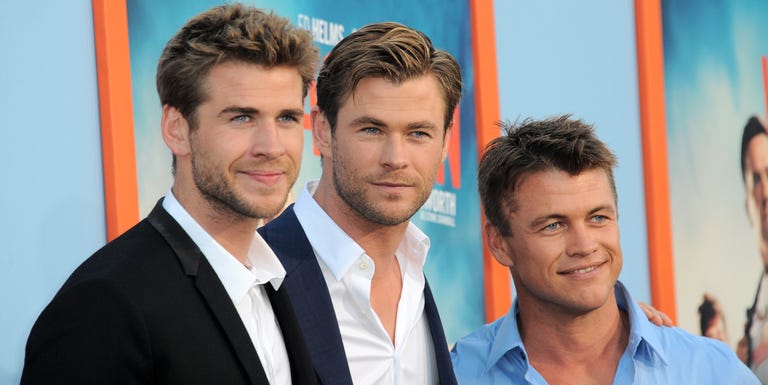 Much like the Hadids and the Olsens, the Hemsworths are one of those rare families where literally everyone is famous. And really talented. And also very attractive. Like, what are the rest of us doing wrong in life? WHO KNOWS.
Anyway, if your interests include FOMO and wishing you belonged to other people's families, please enjoy getting to know Chris and Liam Hemsworth's famous fleet — there's a THIRD Hemsworth brother, remember — and their delightful-seeming parents.
First Up, Their Mom Leonie Hemsworth
Not TOO much is known about Leonie Hemsworth, but we do know she had her kids in Melbourne, Victoria, before settling on Phillip Island. We also know Leonie was a teacher in Australia…and get this: She taught Liam Sex Ed. To which Miley Cyrus and I say, AWKWARD.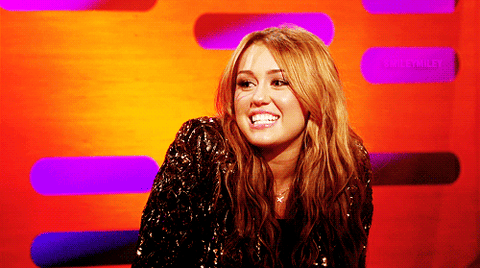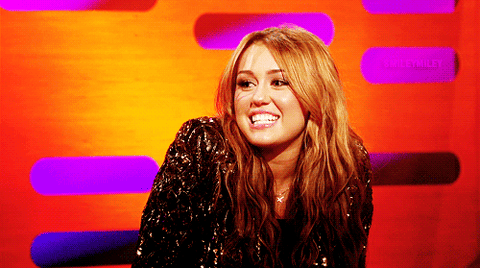 Liam talked about this good time on the Graham Norton Show (watch below!) and also told Live with Kelly and Michael the following gem of an anecdote:
"We had this one time where we were given out cards of different sexually transmitted infections and you had to stand up and talk about the card and she picked me out of the whole room. It was like, 'Well, I have chlamydia thanks for this, Mom. Good class.'"
FYI, Leonie also worked with her husband Craig at the Australian Childhood Foundation, helping to protect children from abuse. As Liam's brother Luke — a.k.a. the one in Westworld — puts it, "They wrote a model for basically every Australian organization so they would be able to recognize abuse and steps to follow in safeguarding children.'"
Their Dad Craig Is His Doppelgänger and…Kinda…Hot?
Meet Craig, a social services worker who is—by all accounts—a very solid dude. Again, he and Leonie helped form Victoria's child protection laws!
In an effort to thank his parents for years of support, Liam's brother Chris paid off their debts—and Liam says the act of kindness had a massive effect on him. "[My father] called my brother Chris back and said: 'I don't know how to feel. Since I left home I have had debts and I thought I'd be paying them off until I died and have this weight hanging over me, and now to have them completely cleared.' They are so happy now and able to spend more time with us, I would love to be able to do something for my parents like that."
Side note: Us Weekly dubbed Craig Hemsworth super hot and "ripped" back when some shirtless surfing photos of him emerged, so if you're looking for a #daddy who is also an actual daddy, he's your man.
We all Know Who Chris and Liam Are. But Guys! We Can't Forget About Luke Hemsworth!
37-year-old Luke is the least famous Hemsworth brother, but thanks to a starring role on Westworld (he plays Stubbs!), that's rapidly changing. He was actually the first of the Hemsworth brothers to get into acting, appearing on Aussie soap Neighbours after studying at the National Institute of Dramatic Art in Melbourne.
Luke temporarily ditched acting to start a flooring business, telling ET, "I did Neighbours, then my focus changed. I wanted to have something that could provide money while still allowing time for auditions. So, I learned the flooring business, started my own, and in that time, got married and had a couple of kids."
After Luke married his wife Samantha Hemsworth in 2007, the whole fam moved to L.A—and it's all thanks to Chris hiring his brother to be a personal trainer on Thor: The Dark World.
"I didn't have any qualifications, but I was always heavily into training, so it was a no-brainer for me," he told ET. "It was an amazing setup and allowed me to save enough money to come here with my family, which was the next logical step. Without that, we just wouldn't have been able to afford to do it."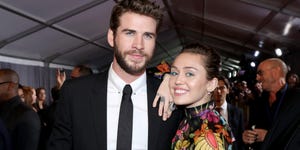 Source: Read Full Article