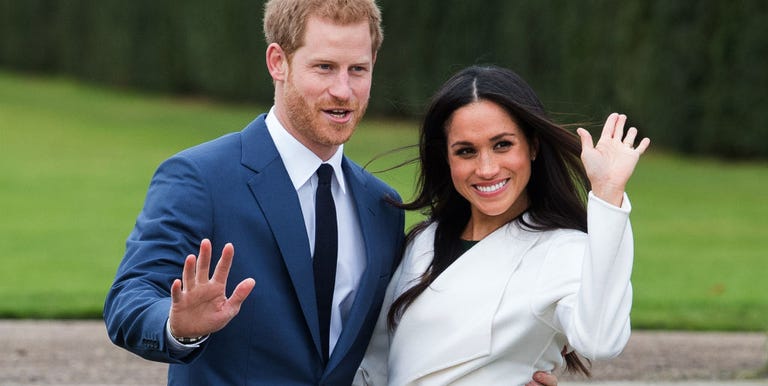 If you can't stop watching Blake Lively and Ryan Reynolds hilariously troll each other on Instagram or obsessing over Beyoncé and Jay-Z's adorable family vacation photos, there's actually a good reason why, according to psychologists. "We tend to look at celebrity relationships because we want to measure and compare our own relationships to them," says Terri Orbuch, Ph.D., author of 5 Simple Steps to Take Your Marriage From Good to Great.
And the celeb romance you're all about might even give you some insight into what you're really looking for out of a relationship, or what characteristics in a partnership you really value. Here's what your favorite celebrity couple says about you…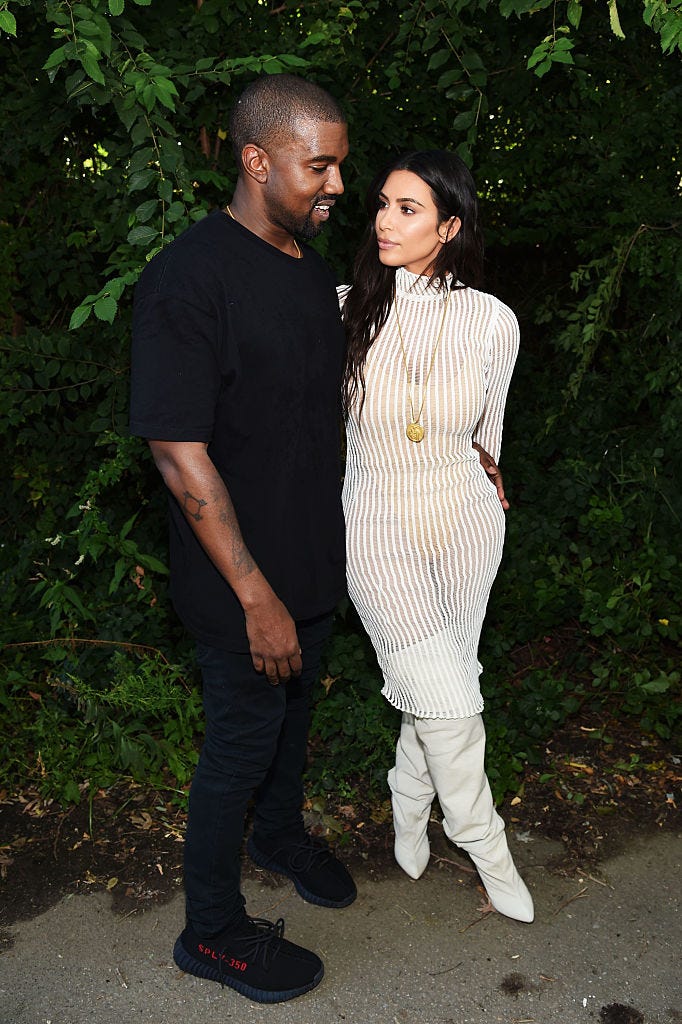 Getty Images
Kim Kardashian West And Kanye West
"Kim and Kanye are THE power couple," says Susan Bartell, Psy.D., a psychologist based in New York.
"If you are a Kimye fan, you are a strong woman looking for strong partner who can match your brains and path to success." Like Kim, don't settle, she says.
Sorry, Kris Humphries.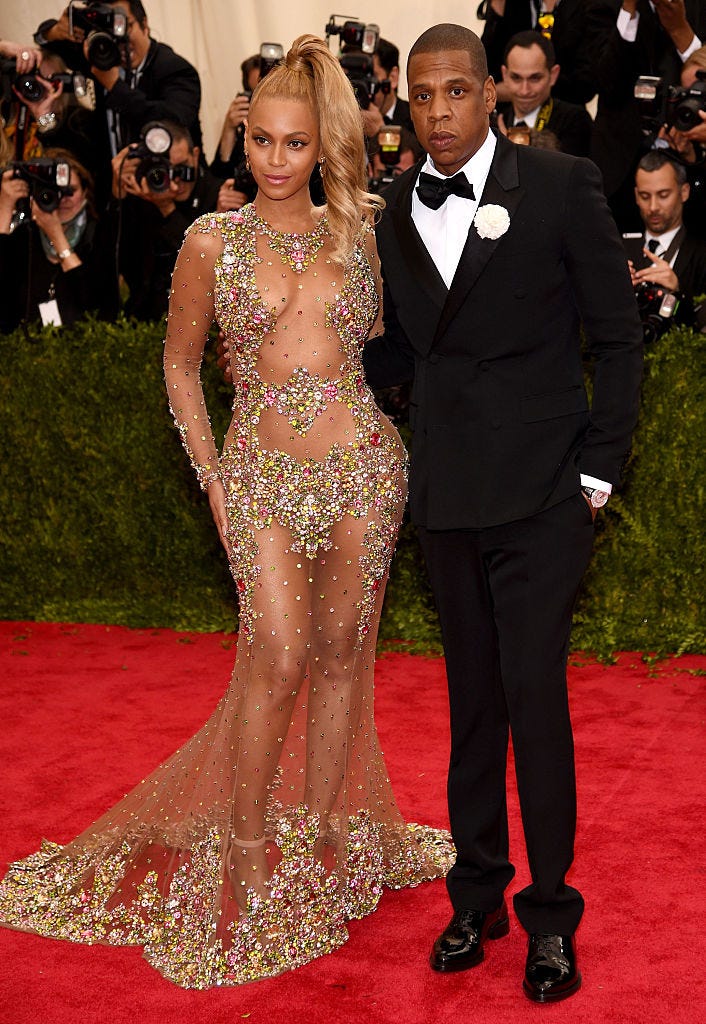 Getty Images
Beyoncé And Jay-Z
Bey and Jay are nothing if not resilient. "From elevator incidents, miscarriage, and infidelity rumors, they have survived," Orbuch says.
The subconscious message you might be getting from their larger-than-life love story? Your relationship can survive, too. "You can learn how to grow stronger in your relationship, despite several relationships ups and downs and challenges," Orbuch explains.
Although you might have to make a few visually stunning music videos to get through to the other side.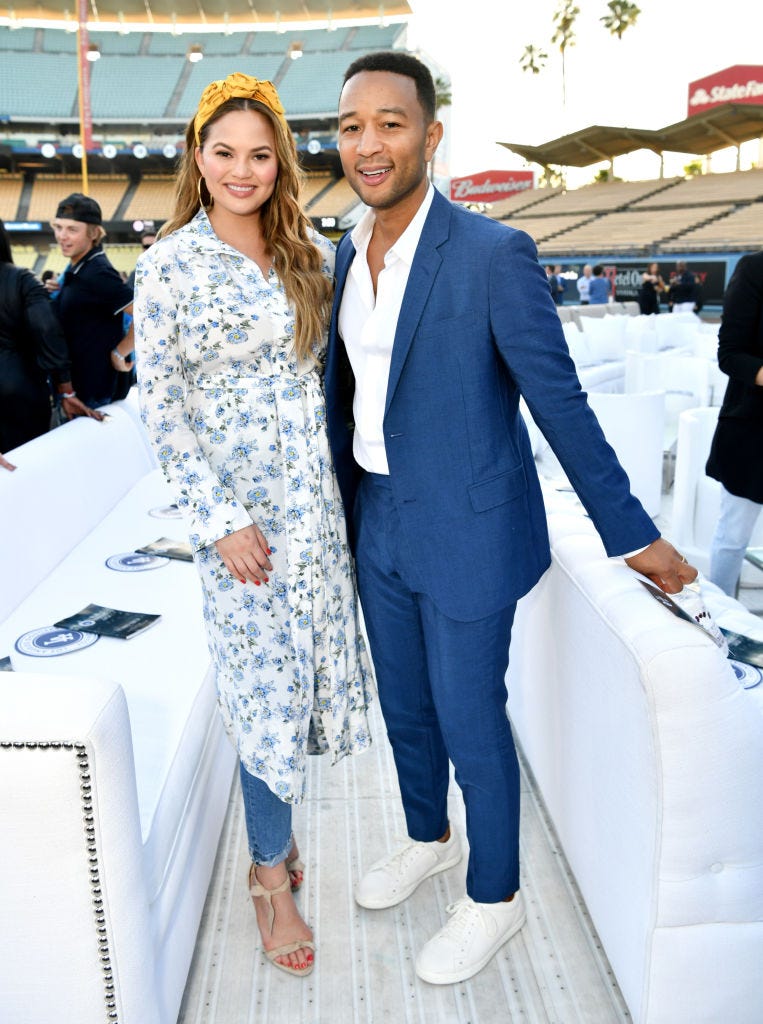 Getty Images
Chrissy Teigen And John Legend
There's not much everyone's favorite Instagram couple leaves to the imagination—Chrissy and John have been open about everything from infertility to all the wild places they have had sex. "They don't sugar-coat the nitty-gritty truth," Bartell says.
"If you are a super-fan of this couple, then a real, honest relationship is what you crave. You want to be able to speak your mind, be honest about the ups and downs, and move on," she says.
Plus, they do have some delicious-looking dinners, so that can't hurt.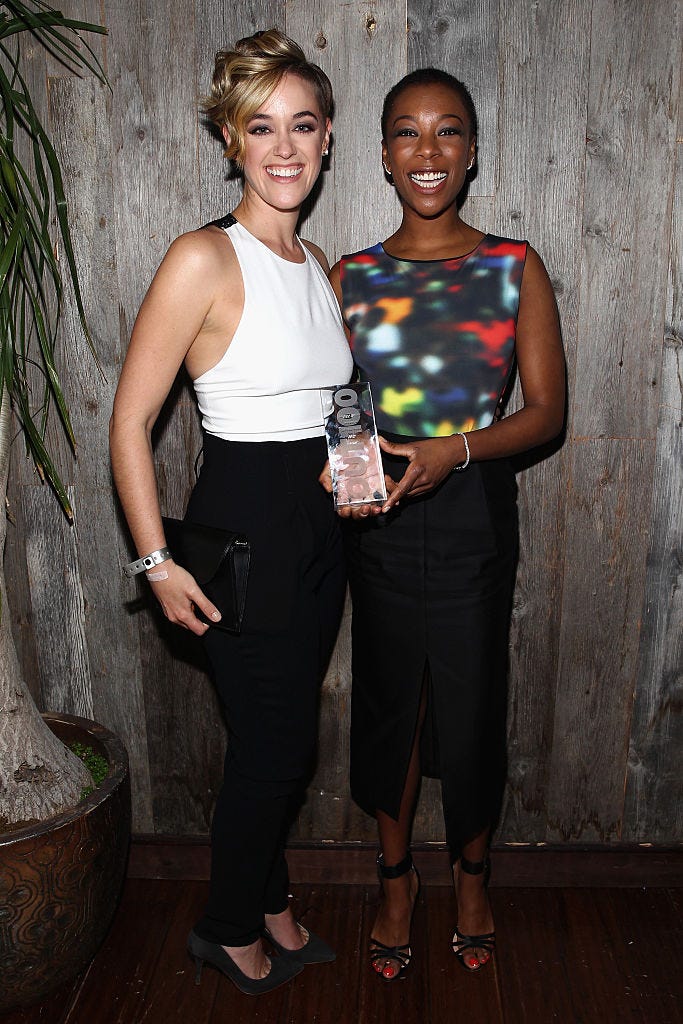 Getty ImagesAstrid Stawiarz
Samira Wiley And Lauren Morelli
When these two met on the set of Orange Is the New Black, sparks flew—even though Morelli was married to a man at the time and hadn't realized she was gay. The two got hitched last year. "They are unapologetically committed to their truth—they were willing to make dramatic changes to be together and not live a lie," Bartell says.
"If this resonates with you, then your valued relationship is with someone that doesn't try to stifle you—or you them," she says. "Your partner should elevate you to your highest levels, and you should return the favor."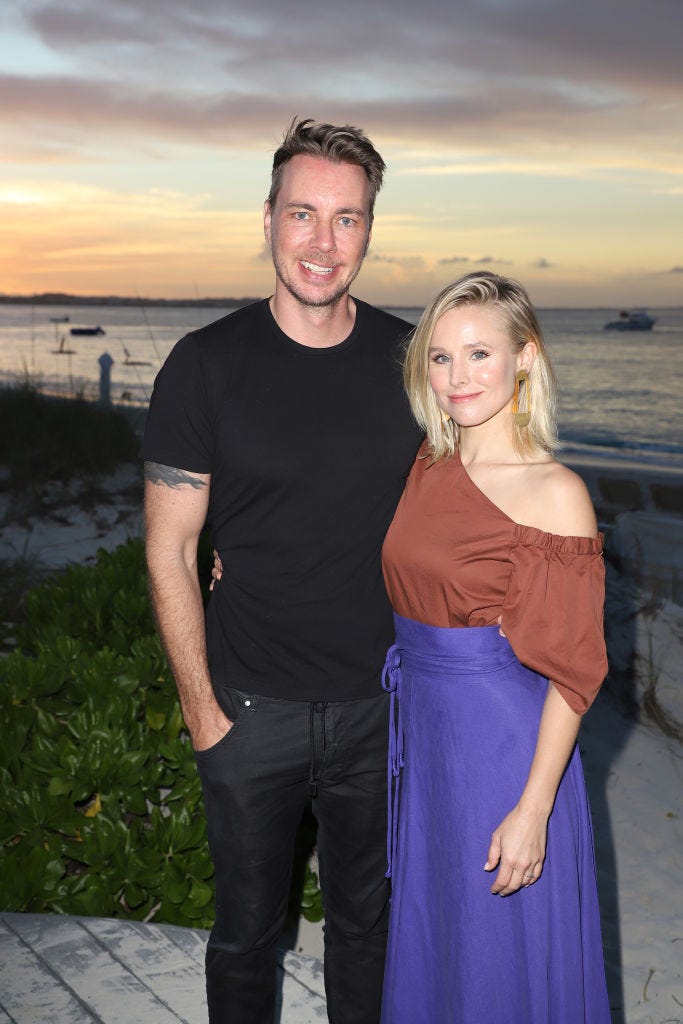 Getty Images
Kristin Bell And Dax Shepard
This Hollywood couple's refreshing honesty about their relationship is straight-up #goals. "Just like Kristin Bell says, marriage takes work and you need to consistently pay attention to your relationship and your partner," Orbuch says.
Maybe the realness of this relationship makes you feel relieved and inspired, she says. "Kristen also consistently says that she and Dax disagree on many topics, but she still respects him and it's how they work out their disagreements that counts," Orbuch explains.
Or maybe you just really, really love sloths.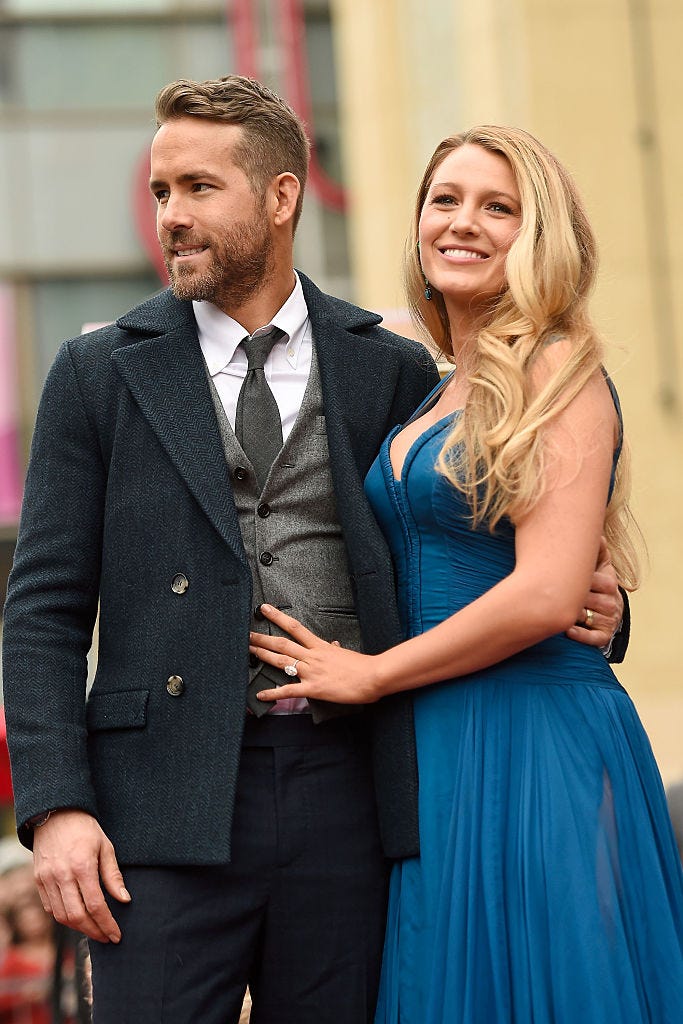 Getty Images
Blake Lively And Ryan Reynolds
The Instagram trolling says it all. "Ryan and Blake are a super-cute, romantic, and silly couple," Bartell says. Married for almost six years with two kids, there's obviously a serious side to their relationship that takes place outside of the public eye, "but the silly stuff is a perfect way to bond," Bartell says.
An obsession with these two means you value fun in a relationship—and really great captioning skills.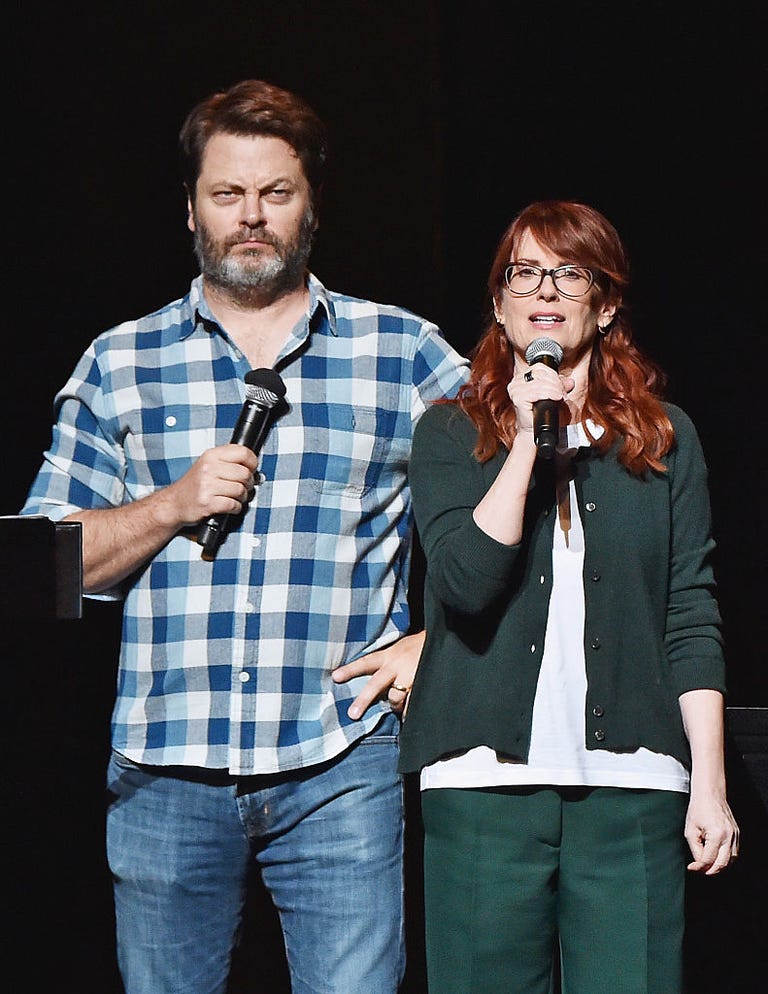 Getty Images
Megan Mullally And Nick Offerman
Speaking of hilarious couples, few can compete with Megan and Nick. But that might not be why you're obsessed with them. "They have been together for a long time," Bartell says. "She is actually about 10 years older than him and experienced professional success before him"
You're probably drawn to the collaborative vibe these too have, since "they have both been huge supporters of each other," Bartell adds.
Take your cues from Megan, and find the Ron Swanson to your Tammy.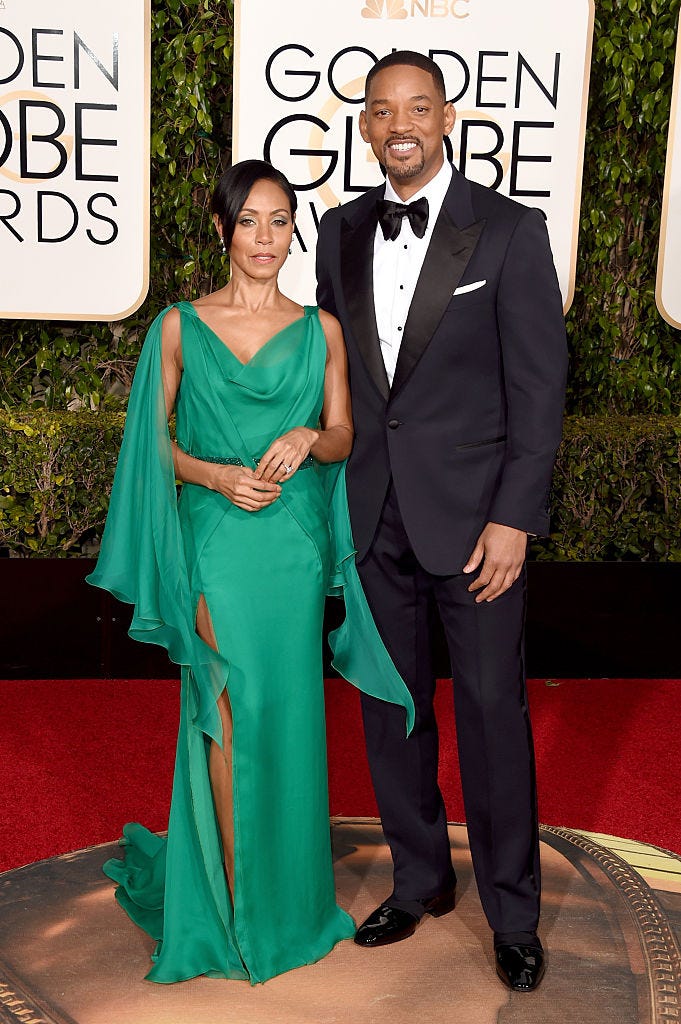 Getty Images
Jada Pinkett Smith And Will Smith
Few Hollywood couples seem as rock-solid as Will and Jada. "They have been married for 16 years now, and despite rumors about divorce, an open marriage, and other more, Jada always talks about trust and commitment when she discusses their marriage," Orbuch says.
Besides being the hottest parents on the red carpet, this couple is all about building and maintaining trust—something you likely aspire to in your own relationship. "In my research with couples, trust is the number-one most important ingredient to a healthy relationship," Orbuch says. "If you don't have trust, you cannot have real commitment or love."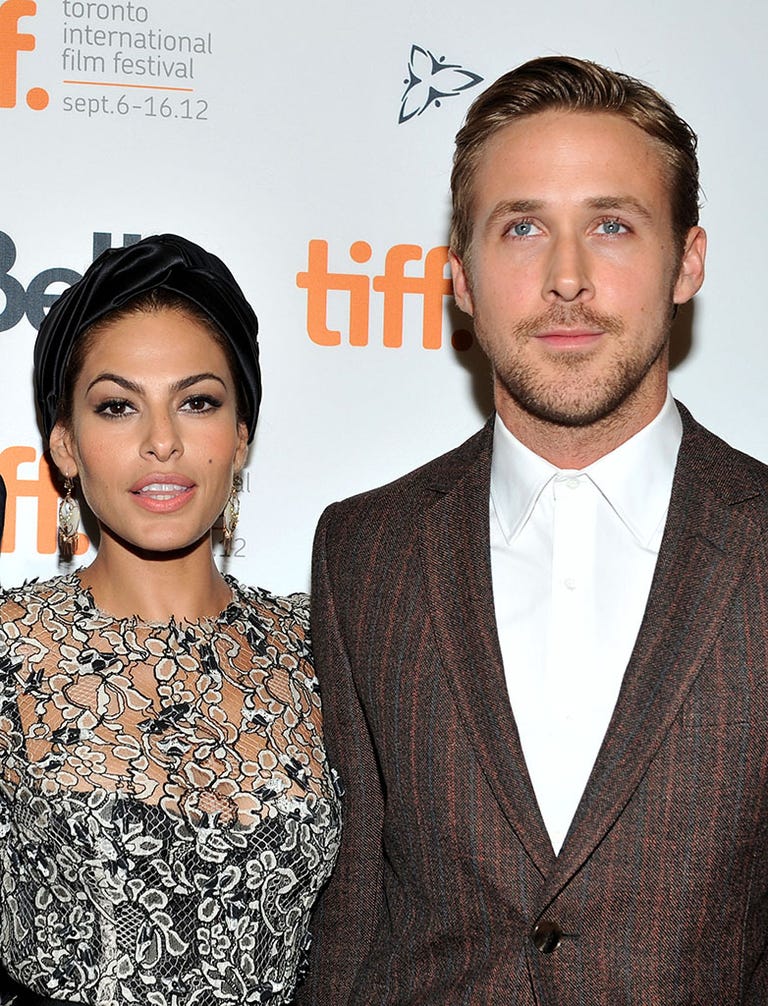 Getty ImagesSonia Recchia
Ryan Gosling And Eva Mendez
If you weren't actually 100-percent sure if these two actors were a couple, no one would blame you—Eva and Ryan are super-private. Even though the couple shares two kids, you won't find them blowing up each other's IGs or even stepping out on the red carpet together.
"If you respect this, it says a lot about what you want in a relationship because you too value privacy and intimacy and don't feel the need to impress others with your partnership," Bartell says. "For you, the private moments are what make the relationship grow."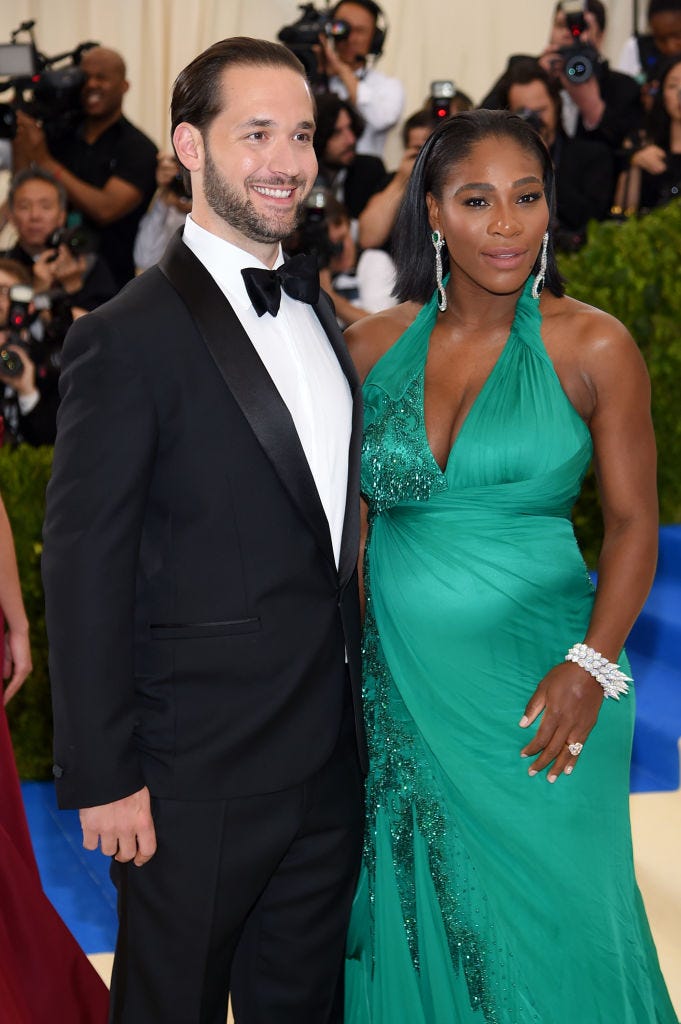 Getty Images
Serena Williams And Alexis Ohanian
With so much greatness in one marriage—Serena with her crazy-impressive list of wins and Alexis as one of the tech industry's most successful founders—they strike the perfect balance of success and support. "Both are hugely successful, but Serena's success is much more public," Bartell points out.
"If you admire them more than any other couple, you want to be able to soar to the stars with your partner cheering you on from the sidelines," she says.
Plus, the couple is BFFs with Meghan Markle and Kim Kardashian West, so that's pretty cool.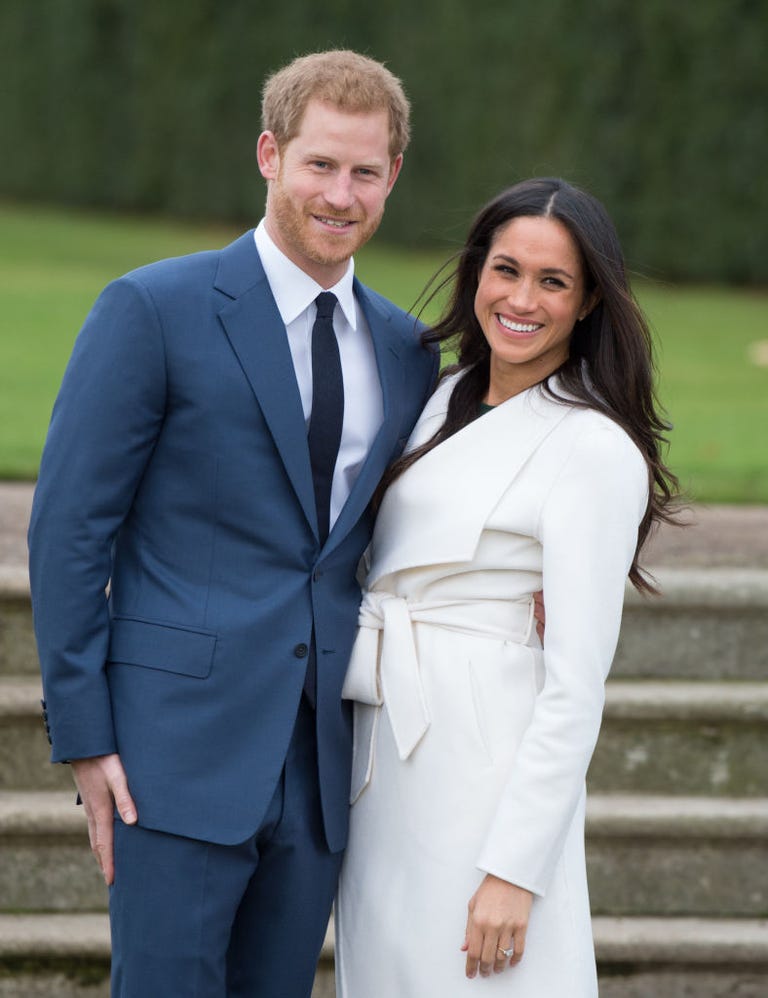 Getty Images
Meghan Duchess of Sussex And Prince Harry Duke of Sussex
Harry and Meghan's love story is just about as close to a fairytale as you can get in 2018. But one of the things that makes this duo so easy to obsess over is that, even though they live in a palace, they're not immune to the one relationship issue that challenges us all: overcoming our differences.
"Meghan and Harry's relationship says that you and your partner may have differences—different backgrounds, cultures, traditions—but you can still work to resolve those differences," Orbuch says. "It's the key underlying life values that matter." No, you're crying.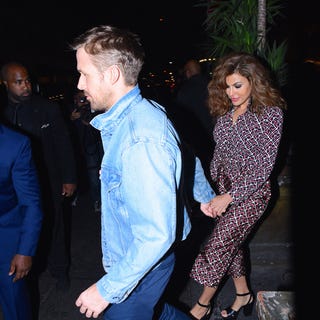 Source: Read Full Article