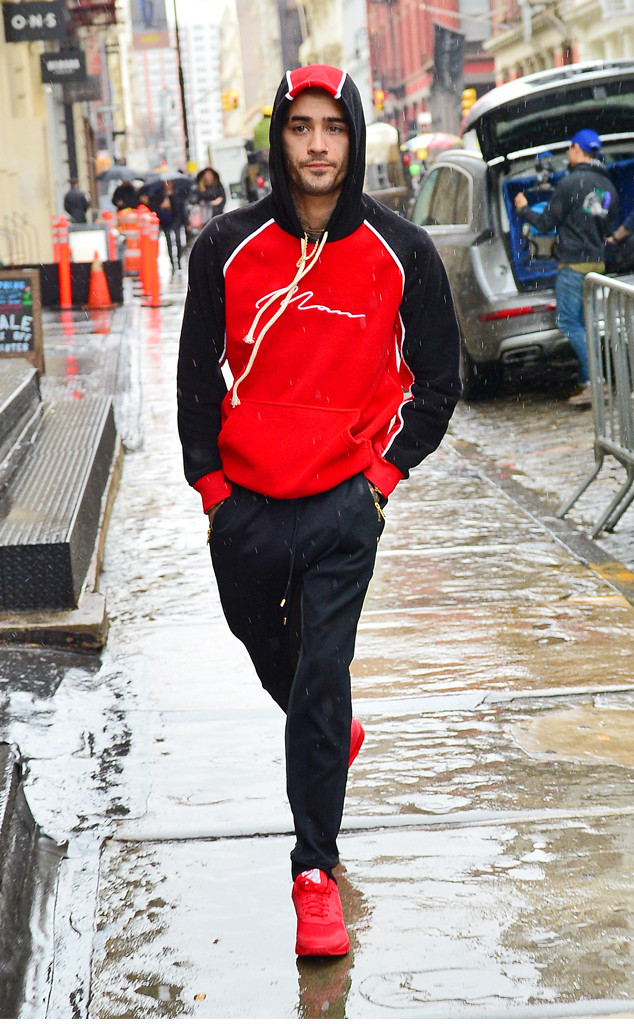 PapCulture / Splash News
Are Gigi Hadid and Zayn Malik back together?
The supermodel and "Let Me" singer were spotted kissing on Sunday in New York City. In photos obtained by TMZ, Hadid can be seen leaning up against a wall as Malik plants a kiss on her lips.
These photos have surfaced just over a month after the couple announced their split.
"Gigi and I had an incredibly meaningful, loving and fun relationship and I have a huge amount of respect and adoration for Gigi as a woman and a friend. She has such an incredible soul," Malik tweeted in March. "I'm grateful to all of our fans for respecting this difficult decision and our privacy at this time. We wish this news would have come from us first. We love you all."
Gigi Hadid and Zayn Malik Break Up After 2 Years of Dating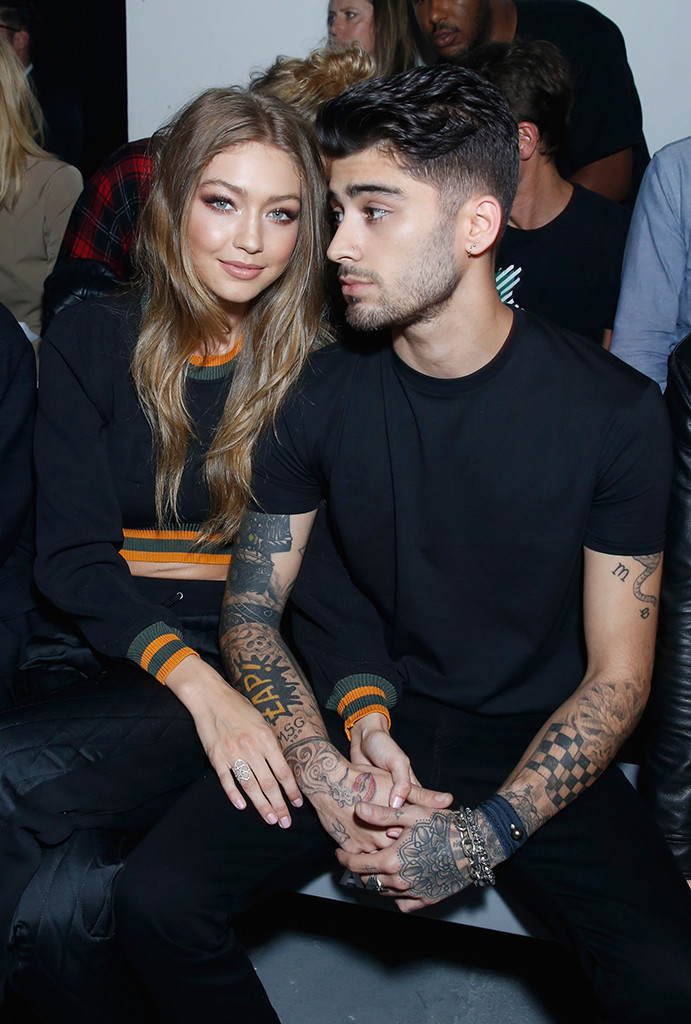 Darren Gerrish/WireImage
Hadid also confirmed the news on social media last month.
"Breakup statements often seem impersonal because there is really no way to put into words what two people experience together over a few years..not only in a relationship but in life in general," she wrote. "I'm forever grateful for the love, time and life lessons Z and I shared. I want nothing but the best for him and will continue to support him as a friend that I have immense respect and love for."
Hadid ended her message by saying, "As for the future, whatever's meant to be will always be. x G."
It was just a week ago that Hadid celebrated her 23rd birthday. A source told E! News that Hadid threw a party at Brooklyn Heights Social Club with some of her closest pals and family.
Malik was not in attendance at the bash, but it looks like these two might be back on.
The duo has yet to address the romance rumors, but would you like to see them back together? Sound off in the comments!
Don't miss E! News every weekday at 7 and 11 p.m.
Source: Read Full Article