Social media can allow fans to get to know their favorite celebrities and see into their personal lives. This could be a good thing but it can also easily backfire, even leading to some stars being pronounced dead on social media. Many fans turned on celebrities after they dissed other famous people, shared controversial statements, and more. But who got the most heat in 2018?
These 15 celebrities angered fans this year, either from their posts or what they did in real life. Here are the most hated celebrities on social media, ranked from least to most hated.
15. Stephen Amell
Stephen Amell | Caroline McCredie/Getty Images for Paramount Pictures
The Arrow star angered many when he decided to tweet after Beyoncé Knowles' first performance at Coachella. He tweeted, "Heading to Coachella. When Beyonce gets on stage I'll be watching*. * – The #AndreTheGiant documentary at home because I left 20 minutes before she comes on."
Some took this tweet as an insult to the singer, so Amell later responded to an angry Twitter user, saying, "I think Beyonce is amazing. This was about traffic. We were home to watch Destiny's Child come out and be fantastic. Just relax."
But this didn't stop there. He later followed up with "BTW – let's do a hypothetical and say I WAS insulting Beyonce. Peoples capacity to take a tiny slight and fire back with deeply personal tweets is alarming. What a bunch of f*cking losers."
Someone ended up calling his character the Walmart Batman and he also added that description to his Twitter profile.
Next: This pop star got heat for her country cover of this song.
14. Taylor Swift
Taylor Swift | Robyn Beck/AFP/Getty Images
The pop star has been taking a break from music. But she did pop up again this year with her slowed-down cover of Earth, Wind, and Fire's "September." Twitter wasn't happy at all with the changes to the classic song, so it began trending from all of horrified fan reactions.
Next: This basketball player got heat for this cheating scandal.
13. Tristan Thompson
Tristan Thompson | Tristan Thompson via Instagram
The basketball player was at the center of scrutiny when videos and photos of him possibly cheating on then-pregnant Khloé Kardashian surfaced. His name started trending because of it.
He deleted a picture he posted on Instagram of him wearing sunglasses because of angry comments, according to Cosmopolitan.
Next: This singer apologized for referring to this icon's death.
12. Lorde
Lorde | Rich Fury/Getty Images
The singer shocked many when she quoted a Whitney Houston song, writing, "And iiii will always love you" with a photo of a bathtub in her Instagram story. Fans took this as her making light of how Houston died in a bathtub.
After being called out, she responded, "Extremely extremely poorly chosen quote. I'm so sorry for offending anyone – I hadn't even put this together I was just excited to take a bath. I'm an idiot. Love Whitney forever and ever. Sorry again." in her Instagram story.
Next: This actor got slammed after insulting this pop icon.
11. Michael Rapaport
Michael Rapaport | Jemal Countess/Getty Images
The Superbowl invited Justin Timberlake back, which brought up the discussion of how Janet Jackson was punished for the Superbowl performance that they both once participated in. So Janet Jackson Appreciation Day started trending on Twitter for the Superbowl.
Michael Rapaport seemed to have problem with that because he tweeted "Can anybody crying for Janet Jackson right now tell me the last Janet Jackson song that was popping? M*therf*cka's wanna make nothing something 24/7/365 & Super Bowl Sunday."
This led to a lot of backlash, including Questlove replying, "Naw man. Don't."
Next: This rapper shocked many for tweeting support for this person.
10. Kanye West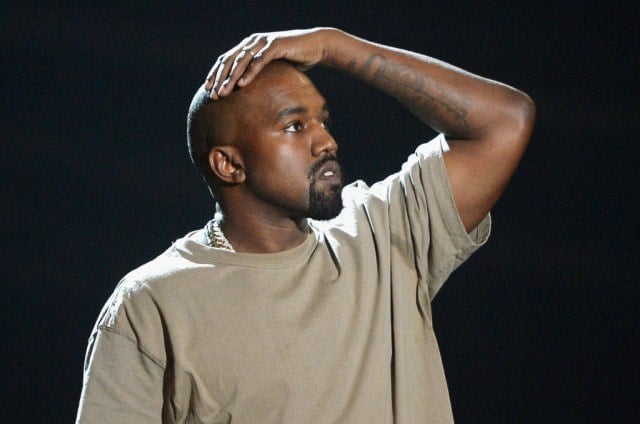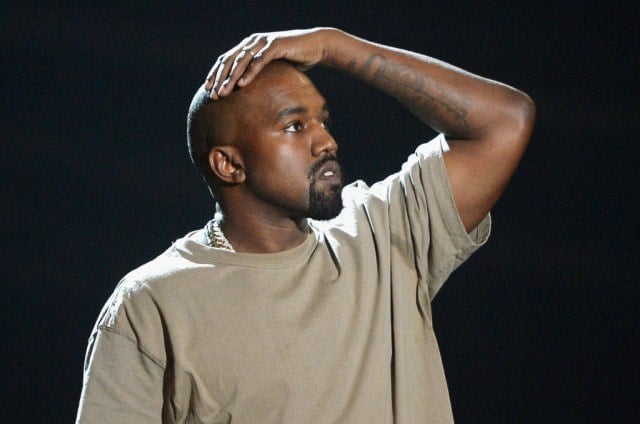 Kanye West | Kevork Djansezian/Getty Images
The rapper was creating a buzz with his return to Twitter, especially since it looked like he was writing a book on the platform. But many fans started jumping ship when he tweeted "I love the way Candace Owens thinks."
This was controversial with his fanbase, given Owens is a Trump supporter.
Next: This late-night host apologized to the LGBT community for this comment.
9. Jimmy Kimmel
Jimmy Kimmel | Mark Ralston/AFP/Getty Images
The talk show host was going back and forth with Sean Hannity when one of his insults didn't land. "Don't worry – just keep tweeting – you'll get back on top! (or does Trump prefer you on bottom?) Either way, keep your chin up big fella..XO," he tweeted.
After many called out the tweet for being homophobic, Jimmy Kimmel apologized. "By lampooning Sean Hannity's deference to the President, I most certainly did not intend to belittle or upset members of the gay community and to those who took offense, I apologize," read his statement.
Next: This actor angered many for supporting Woody Allen.
8. Alec Baldwin
Alec Baldwin | Theo Wargo/Getty Images for Tribeca Film Festival
The actor's impression of Donald Trump on Saturday Night Live has been a hit. But some were angry when he began tweeting in defense of Woody Allen — all while other celebrities were making headlines for refusing to work with the director again or even donating the salaries they made from his projects.
"1 of the most effective things Dylan Farrow has in her arsenal is the 'persistence of emotion.' Like Mayella in TKAM, her tears/exhortations r meant 2 shame u in2 belief in her story. But I need more than that before I destroy some1, regardless of their fame. I need a lot more," he tweeted.
He then went on to talk about Moses Farrow. "To say that @RealDylanFarrow is telling the truth is to say that @MosesFarrow is lying. Which of Mia's kids got the honesty gene and which did not?" he tweeted. After getting backlash, he went on to tweet, "If my defense of Woody Allen offends you, it's real simple. Unfollow. Condemn. Move on."
Next: This singer apologized for old racist tweets.
7. Sabrina Claudio
Sabrina Claudio | Vivien Killilea/Getty Images
It was revealed that Sabrina Claudio had a different Twitter account before she was famous. On it, she reportedly had derogatory comments about black girls. She tweeted, "It must suck to be a black girl with no booty" and "F*ck it, I'll be a black girl for Halloween."
After Claudio was called out for these tweets, she responded with several statements. In one, she said "I am deeply sorry for the insensitive words I've used. Some of the things you are seeing are true while others aren't. I realize my past ignorance is affecting people I care so much about and I am sorry. I've made mistakes and while I cannot take them back, I will learn from them."
Next: This rapper's interview was used against March for Our Lives protestors.
6. Killer Mike
Killer Mike | Emma McIntyre/Getty Images for FYF
There have been a lot of discussions around adding measures of gun control, especially with the recent Parkland Students protests. So it wasn't surprising that the NRA has started responding. But Twitter was surprised and not at all happy when an NRA video starring Killer Mike made the rounds during March for Our Lives.
The video opened with NRA host Colion Noir questioning what the march was for and then led to Killer Mike's statements. He said there was a shooting at his daughter's university and his reaction was to get her a gun and train her how to use it. After backlash, Killer Mike issued a statement explaining his interview was meant to focus on something other than the march.
"That interview was used a week later to disparage a very noble campaign that I actually support … I want to say first I'm sorry guys," read his statement. "I do support the March — and I support black people owning guns. It's possible to do both."
Next: This person was called out for her fashion choice to support guns.
5. Tomi Lahren
Tomi Lahren  | Joshua Blanchard/Getty Images
Gun control has been a hot debate in the world, including social media. Tomi Lahren decided to defend her stance on guns by posting an odd photo of her carrying a gun in her yoga pants on Instagram.
The photo made the rounds on social media and was ridiculed by many.
Next: This Fox News host was dragged on social media for this conflict of interest.
4. Sean Hannity
Sean Hannity | Rob Kim/Stringer/Getty Images
When Trump's fixer, Michael Cohen, was taken to court, there was a huge reveal that Sean Hannity also happens to be one of his clients. This news made the rounds on social media and called into question how he could have supported on Trump on Fox News, given this conflict of interest.
After the backlash, Hannity responded by tweeting, "Michael Cohen has never represented me in any matter. I never retained him, received an invoice, or paid legal fees. I have occasionally had brief discussions with him about legal questions about which I wanted his input and perspective."
Next: This Fox News host lost advertisers for this tweet.
3. Laura Ingraham
Laura Ingraham | Alex Wong/Getty Images
The Fox News host angered many when she decided to go after Parkland survivor David Hogg on Twitter. She tweeted "David Hogg Rejected By Four Colleges To Which He Applied and whines about it. (Dinged by UCLA with a 4.1 GPA…totally predictable given acceptance rates.)"
Many called her out for attacking the teenager. He responded by tweeting a list of her advertisers. Many of them eventually jumped ship, and she took a week off from her show.
Next: This conspiracy theorist had people siding against him after being sued.
2. Alex Jones
Alex Jones | Infowars_com via Instagram
The conspiracy theorist was sued this year for defamation by two Sandy Hook families because he claimed the shooting at the elementary school was "a giant hoax," according to NPR. Many showed their support for the parents on social media.
Alex Jones responded to the lawsuits by inviting the families to his show to have a "real discussion" about guns and said he believed the lawsuits would be thrown out.
Next: This celebrity is always making headlines for his tweets.
1. Donald Trump
Donald Trump | Molly Riley/AFP/Getty Images
The president is known for making headlines for his comments and attacks on Twitter. That didn't stop in 2018, with him slamming Baldwin's impression of him, using an antisemitic description of Chuck Todd, and a whole lot more on Twitter.
Although people are becoming less and less surprised by his tweets as time goes on, he is definitely one of the most hated celebrities of all time on Twitter.
Follow Nicole Weaver on Twitter @nikkibernice.
Read more: 15 of the Most Hated Actors of All Time
Check out The Cheat Sheet on Facebook!
Source: Read Full Article