Ever since the now-Duke and Duchess of Sussex announced their engagement way back in November 2017, there's been a total media frenzy around the royal couple. But, they may be trying to take a step back from the limelight now. As Marie Claire noted, Meghan Markle and Prince Harry want to keep a low profile. And, based on the new report, there's a very particular reason why.
Apparently, the pair reportedly are eager to retreat from the spotlight after experiencing such a busy period (with their wedding, Dublin trip, and various other engagements), according to a new report from Vanity Fair. Royal reporter Katie Nicholl claimed that Markle and Harry have been enjoying a low-key newlywed life at their house in the Cotswolds, which resides a couple of hours away from London.
One source related to the publication, "They [Markle and Harry] are in the country way more than they are in London and they are enjoying a low-key and very domesticated start to married life." Additionally, a source claimed that the Prince wants to take this more laid back approach for the sake of his wife. "He worries there is too much hysteria around Meghan and he wants to row back a bit," the source said.
It is possible that the Duke and Duchess are eager to take a break so that they can simply enjoy married life. After all, they have been incredibly busy with a myriad of royal engagements during the better part of 2018. So, basically, any break would be super well-deserved.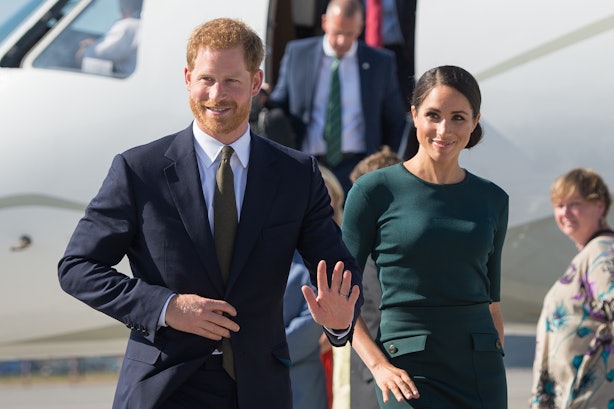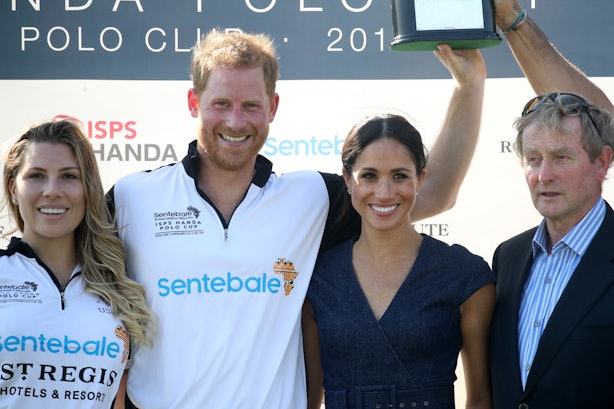 However, the two might be taking some time off now. As Vanity Fair reported, the Duke and Duchess of Sussex don't have any upcoming official engagements scheduled. Similarly, the royal family's official website does not list any upcoming engagements for the Duke and Duchess of Sussex. You're likely to see the couple as they attend Charlie Van Straubenzee's wedding on August 4, where Harry is expected to be the best man, per People. But, it's still not an official royal event (meaning, unfortunately, no walkabouts or fun moments with their royal family members).
The next time that royal watchers will get a glimpse of them may come sometime in September, according to Vanity Fair. So, if you find yourself missing your regularly scheduled Harry and Markle moment, don't worry. The couple might just be trying out the whole low-key thing.
Source: Read Full Article