Why is America obsessed with Jennifer Aniston? Could it be that she has a sweet personality? Or a lovable smile? Is it because she portrayed one of the most iconic characters on television and her films each hold a weight of their own?
RELATED: 10 Ridiculously Expensive Things The Real Housewives Have Bought
Whatever the reason is, we're not complaining, because the 50-year-old starlet is here to stay! Whether it be shutting down rumors about her love life or simply standing up for her right to live as she chooses, Ms. Aniston knows how to get the media's attention. Another way she always seems to break the internet? Her choices in fashion. From dazzling ball gowns to even the classic, LBD, the actress knows how to turn heads and make a statement. Here are Jennifer Aniston's top 10 most expensive looks!
10

Seis Martin Kelsi Metallic Cotton-Blend Satin Shirt – $795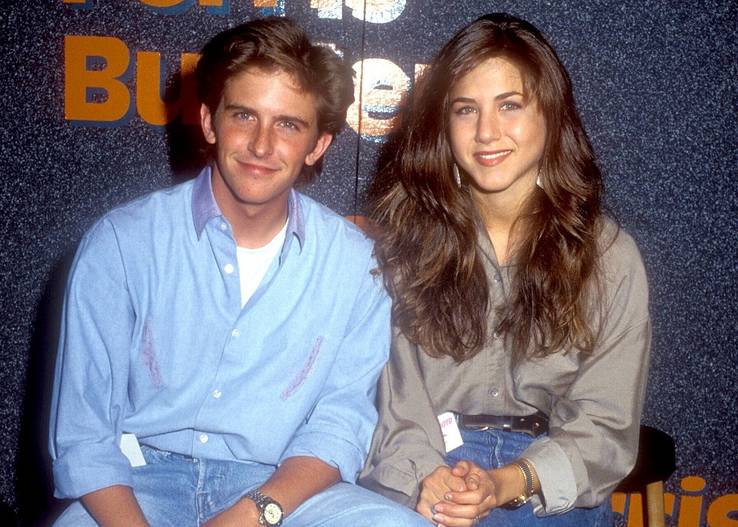 1990 was an important year for the actress. At the time, Aniston was just starting off her career and had gained some notoriety for her role in the film, Leprechaun, and guest appearances in the shows: Burke's Law, Quantum Leap, and Herman's Head.
RELATED: 10 Most Expensive Fenty Products, Ranked
At the time, the actress was involved with actor, Charlie Schlatter, when she attended the NBC party donning this iconic-metallic shirt. The cotton-blend, long-sleeve button-up is now $795 and available for purchase online at Seis Marjan.
9

Dion Lee Black Silk-Charmeuse Maxi-Dress – $477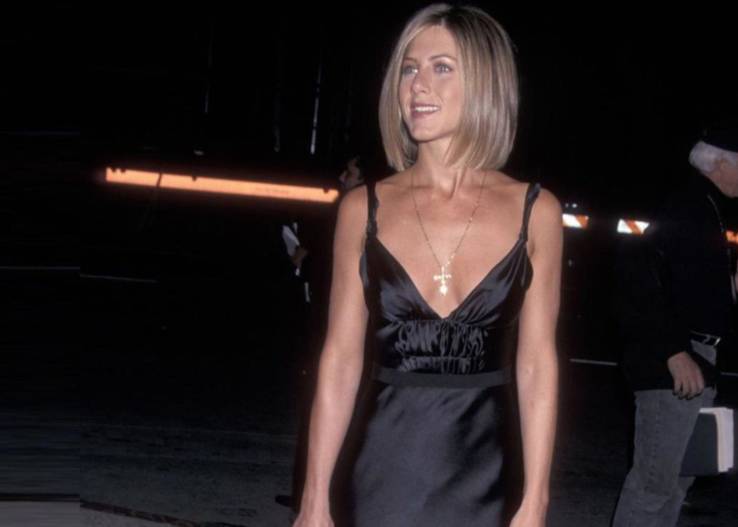 By 1999, Jennifer Aniston was a household name. The actress had been on the hit television series, Friends, for a little over four years portraying Rachel Green.
The show was a worldwide success and every woman in America wanted the "Rachel Green Cut." In 1999, the actress attended the 27th Annual People's Choice Awards in a black cut-out silk Charmeuse maxi-dress by Dion Lee, a dress that embodied the new millennium style of fashion. The Australian designer's dress is now worth $477 but it was originally priced at $1,590.
8

Likely Navy Estella Gown – $378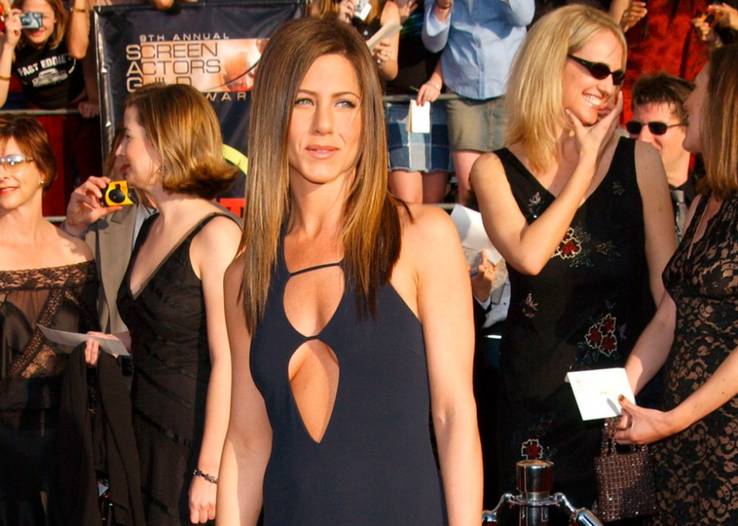 The bombshell beauty continued to shut the red carpet down with her trendy and daring looks that showcased her stunning figure. After spending some time on television, Aniston returned to the big screen and in the early 2000s had a string of successful films, including Bruce Almighty, Along Came Polly, and The Good Girl.
At the 2003 SAG Awards, Aniston stepped out in a Navy LIKELY Estella Gown, which is now priced at $264.
7

Solace London Veronique Strapless Asymmetric Midi-Dress – $102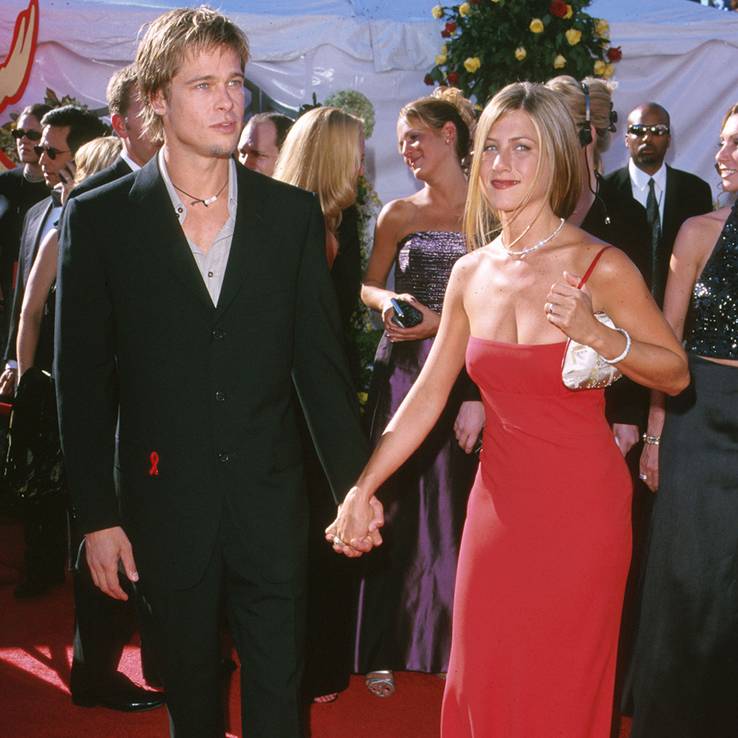 The early 2000s were clearly Aniston's years for film, television, and fashion. During another highly-anticipated media event, the Warner Bros. Emmy Party in 2000, Aniston was spotted wearing a Solace London Asymmetric Strapless Crepe Midi Dress. The actress attended the event with her then-husband Brad Pitt.
RELATED: Miley Cyrus' Most Expensive Looks
This strapless dress is no longer available but only cost $102, so should it become available again, this is quite a steal!
6

Retrofete Christine Dress – $483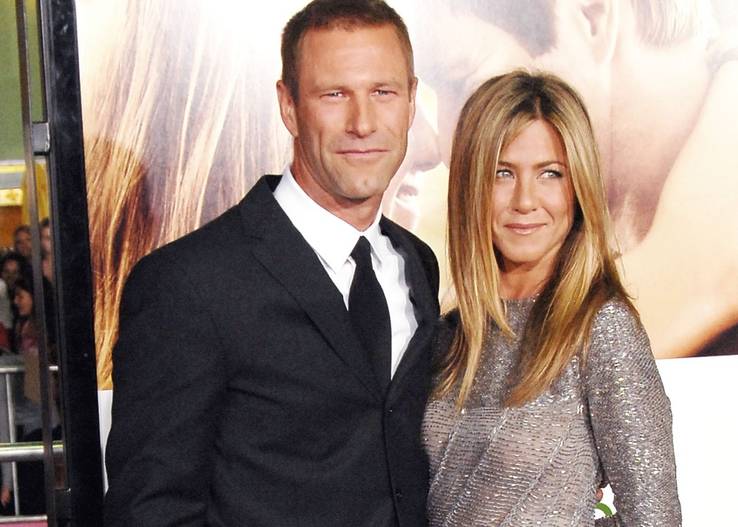 The Marley and Me actress arrived at the 2009 premiere of the film, Love Happens, in a shimmery dress that still has heads turning to this day.
The Retrofete Silver Christine Dress stopped just short of Aniston's knees, showing off her well-toned legs that were perfectly paired with open-toe silver sandals. The blonde beauty portrayed Eloise and starred opposite Aaron Eckhart in this romantic-comedy about a self-help author who falls for a woman needing his assistance.
5

Strapless Oscar De La Renta Embellished Gown – $8,790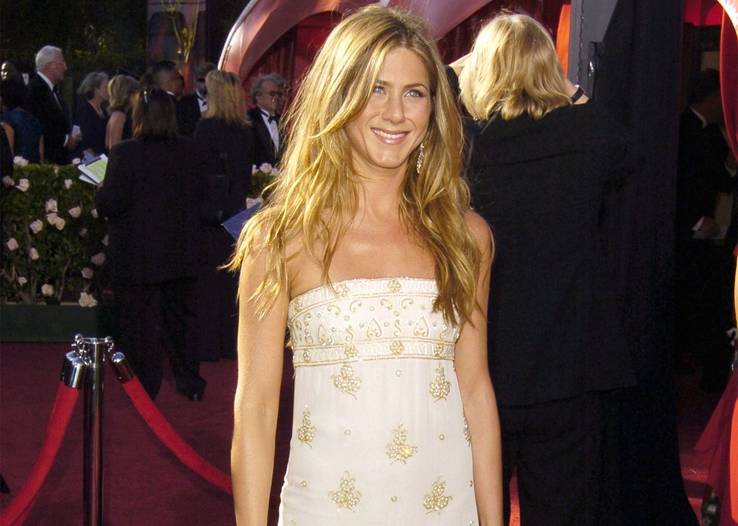 At the 2004 Emmy's, the Friends star dazzled in this one-of-a-kind, embellished Oscar de la Renta gown with long blonde locks and a winning smile. The dress is currently worth over $8,000 and is still available. This red-carpet appearance, though jaw-dropping, also marked the last time fans saw Aniston and Pitt together.
The pair married in 2000 after two years of dating, however. After what seemed to be a perfect Hollywood marriage, the couple announced their separation in 2005 and later officially divorced. Fans to this day still mourn the tragic split.
4

All-White Black Halo Divina Gown – $575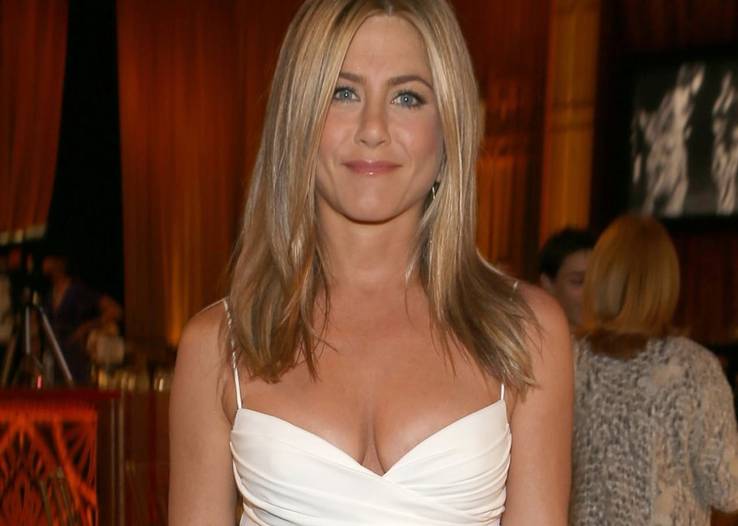 An angel had arrived at the 2012 American Film Institute annual ceremony and her name was Jennifer Aniston. Aniston attended the awards show in an all-white Black Halo Divina Gown that accentuated her curves and small frame.
The ceremony honored film legend and icon, actress Shirley McClain, whom Aniston was pictured hugging before the honoree took the stage. This all-white ensemble is still available for purchase for only $575, if anyone wants to feel as angelic as Jennifer probably did that evening.
3

Theresa Straight-Fit Jeans – $80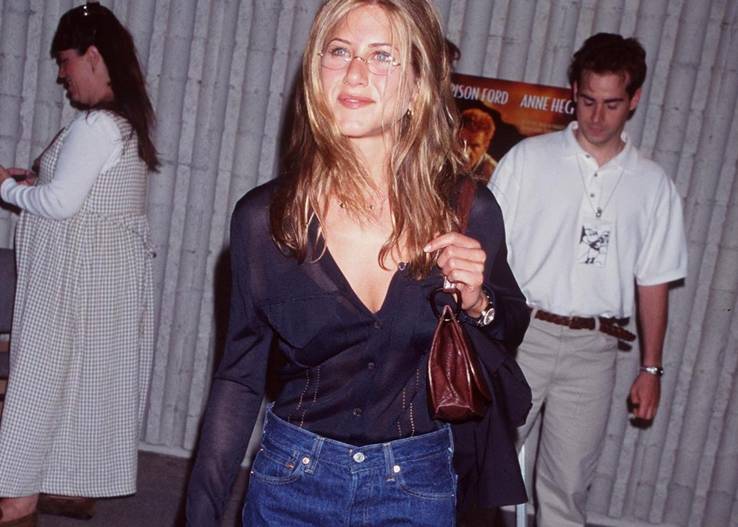 Ms. Aniston has always been a risk-taker when it comes to fashion but there were times when she just wanted to play it safe by going to casual route. Even though The Object of My Affection star would just keep it simple from time to time, she unknowingly would still start a trend. These Straight-Fit Theresa Jeans are a perfect example of that!
For just $80, you can recreate this look from the 1998 premiere of the film, Six Days and Seven Nights, where the actress matched the jeans with classy see-through black blouse.
2

Black Reformation Lindsay Dress – $98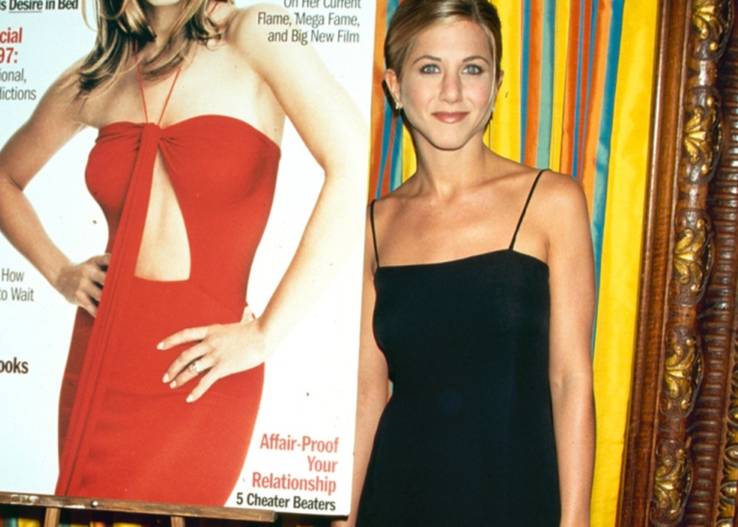 The never-out-of-style, "LBD" is another trademark of Aniston's, but this particular one is a must-have!
RELATED: 10 Fashion Rules Members Of The Royal Family Must Follow
In 1997, the actress had just entered her third year on Friends and while each character had their own unique place on the sitcom, her performance was well-received and solidified Rachel as one of TV's most memorable characters. Aniston was Cosmopolitan's August Cover Girl and attended the unveiling in a simple, yet chic Black Lindsay Dress by Reformation.
1

Strapless Alex Perry Brooke Gown – $3,600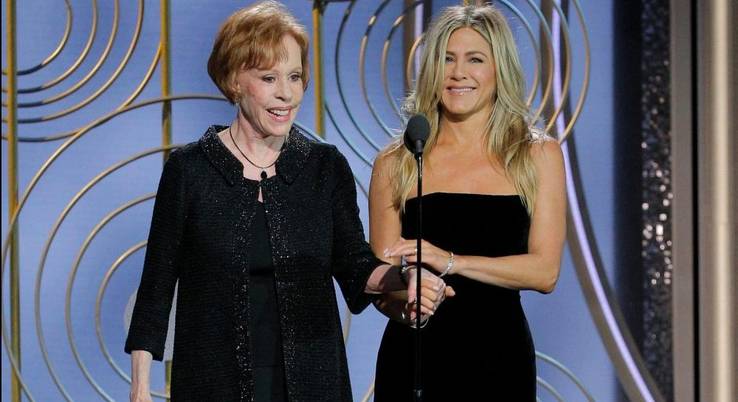 2018 was a pivotal year for the entertainment industry and each award show during this time period showcased it's importance. In 2018, the "Time's Up" and "Me Too" movements were created after an influx of women came out and spoke about their horrific experiences with sexual harassment and abuse in the entertainment world.
RELATED: Emma Watson's Most Expensive Looks, Ranked
During the time, many celebrities also shared their stories and in support, wore all-black ensembles in honor of the women and men who spoke out against their attackers. Aniston chose to join the movement by wearing an all-black Alex Perry Strapless Brooks Gown with a Silk-Blend. The dress costs over $3,000 but it's a small price to pay when you're making a statement about an important issue.
NEXT: Kim Kardashian's 10 Most Expensive Looks
Source: Read Full Article