Paul "Pauly D" DelVecchio of Jersey Shore fame has never really lacked romantic interests. All that time spent clubbing with his costars on the show is also sometimes spent dancing with girls and/or taking them back to the house, often encouraging his buddies to do the same. Pauly showed up to Jersey Shore: Family Vacation as the only single roommate. But is Pauly D dating anyone in 2018?
Right now, it seems like he's officially single. He confirmed to Entertainment Tonight earlier this month that there isn't a lot going on in his love life at the moment, and that's OK with him — he's not forcing anything. "[Dating's] just hard now because you gotta question the emotions and intentions," he told the outlet. "It's hard dating in general. That's why I'm single. You're supposed to not look for her — she's supposed to just come, so I'm hoping that happens."
He's also got a much more important lady to think about in his life now, making it even more difficult to find the perfect companion. He told ET in the same interview that he's got his 4-year-old daughter to think about. "Now, I'm even more picky when I pick women to actually meet her or my mother — only certain ones will meet them," he said. "I put my standards up a lot higher now."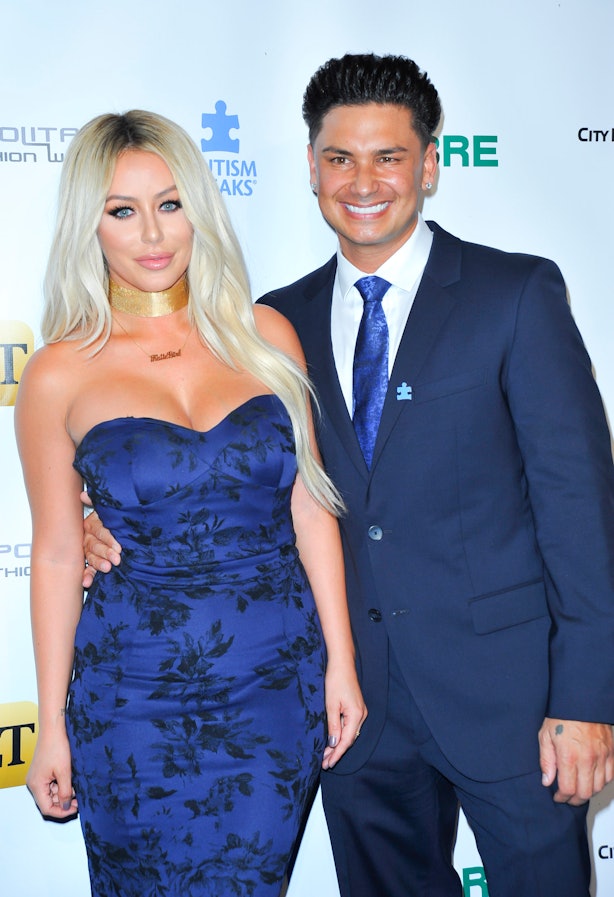 Regardless of his relationship status, Pauly D has plenty to keep him busy in the meantime. Fatherhood is obviously important to him, and he hasn't given up his DJ roots. "The TV exposure alone put me on the map and I'm literally able to live out my dream and I've been doing that ever since the show," he told Las Vegas magazine in 2016. "I mean, I've been DJing since I was 14 years old, but now put that on television and I'm able to show the world, show them my talent and prove what I can do. And, I'm here in Las Vegas living my dream."
The excitement around the original show's reboot, Jersey Shore: Family Vacation is probably keeping him occupied too, even though filming has wrapped for Season 2. And you never know — maybe Pauly D will find his special someone as he continues to make the rounds at the club.
Source: Read Full Article