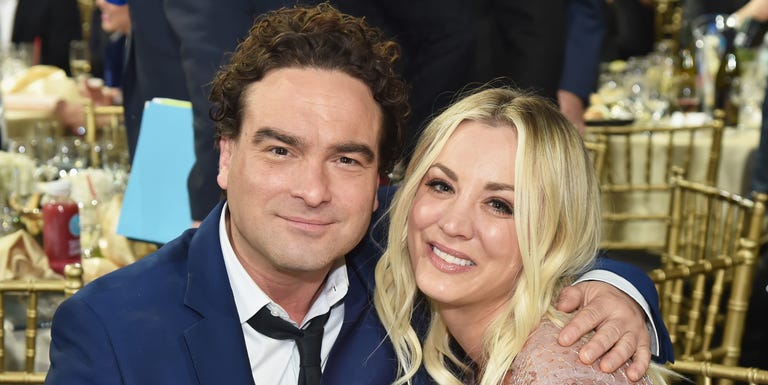 Meghan Markle and Prince Harry's wedding might be over and done with, but there are still royal-ish weddings to be excited for. Case and point: Kaley Cuoco, who is basically primetime television royalty, and her wedding with equestrian Karl Cook, who she met about two years ago.
Over the weekend, Kaley and Karl had a lovely wedding near a horse stable, and Kaley's outfits were slaying the entire wedding game. IDK if anyone else could rock a white lace cape and flared jumpsuit quite like she did. And among all the festivities, Kaley's Big Bang Theory costar and TV husband, Johnny Galecki (Leonard Hofstadter), shared the sweetest photo with his "fake wife." In his Instagram caption, he wrote about how the ceremony and their vows made his eyes a little misty.
Cute!
Johnny also shared this other photo and caption about how much he loves the newlyweds, but he also cropped out the bride, which LOL SMH.
Side note: Check out that smize! Has Johnny been watching America's Next Top Model reruns? Whatever he's doing, it's working and he's werking.
And one of Kaley's best friends on The Big Bang Theory, Mayim Bialik (Amy Farrah Fowler), also attended and called the wedding "super fun."

Source: Read Full Article