After months of anticipation, the third royal baby has arrived, and the photos of the hospital where Kate Middleton gave birth on Monday show a wild scene. The Duke and Duchess of Cambridge welcomed a son, along with an eclectic group who gathered in the streets outside the Lindo Wing at St. Mary's Hospital in London to celebrate the birth.
Some were there in their capacity as journalists, to announce to their readers the birth of the British heir fifth in line to the throne, and some were police, on hand to control the crowds and ensure the safety of the royal family. An overhead shot posted by the Kensington Palace official Twitter shows masses of people lining the long London block, pressed against barricades on the opposite side of the street from the Lindo Wing entrance.
Also separating them from the royal moment are a row of cars and cones, and a live feed from Sky News showing an exterior shot of St. Mary's featured three guards manning the entrance to the Lindo Wing, even hours after the birth.
That's likely due to the fact that the Paddington facility is where Middleton had given birth to the infant Prince's older siblings as well. According to the New York Times, both Prince George Alexander Louis and Princess Charlotte Elizabeth Diana were introduced on the hospital's steps in July 2013 and May 2015, respectively.
And while the family's newest addition has yet to make his debut, People noted at the end of March that preparations seemed to be well underway. Sharp-eyed social media users noticed that St. Mary's was repainting the railing outside the Lindo Wing, bolstering the theory that baby number three's reveal will be on the same steps, and explaining the ongoing excitement.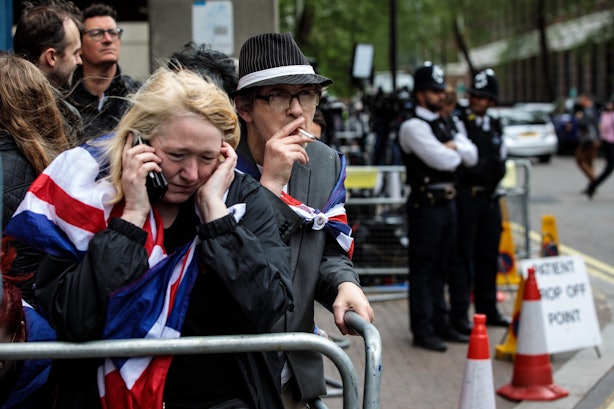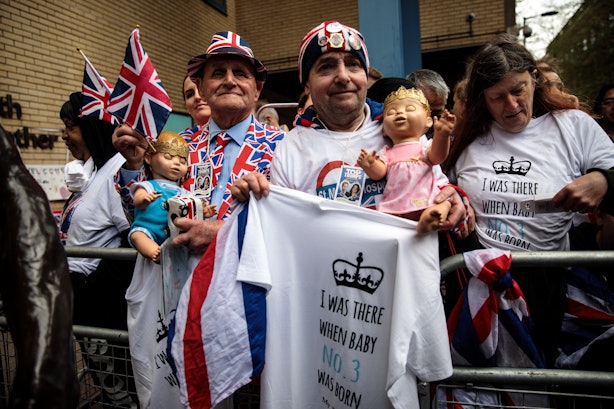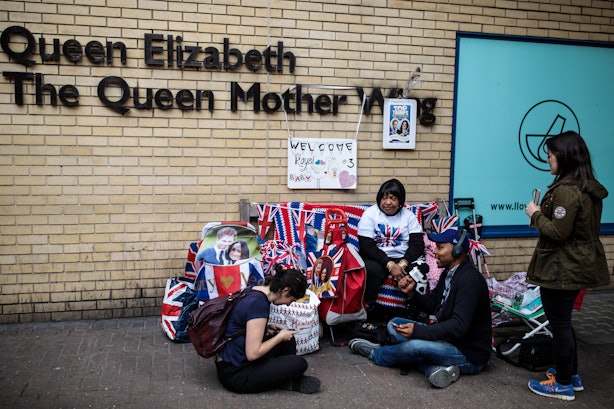 Just like the naming process, the whole birthing process is steeped in tradition, so it's no surprise to see Brits turning out in force to support their royal family. Many of them have been on the street awaiting news all day, and from the photos, they show no signs of tiring.
No matter how long it takes for Prince William and Kate Middleton to emerge from the hospital, much of the crowd will likely be there to greet them, and to celebrate the newest little twig on this storied family tree.
Source: Read Full Article