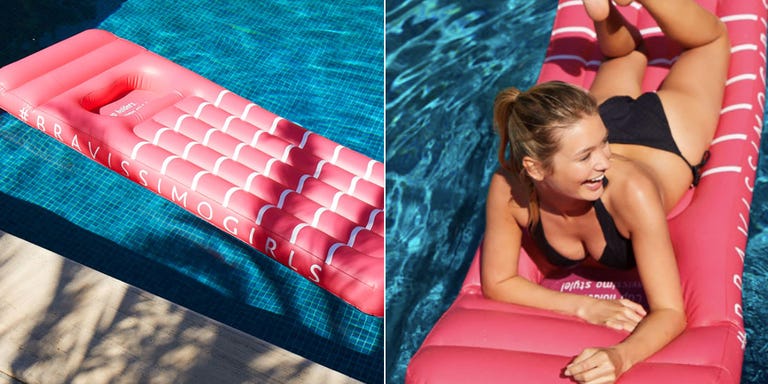 Everyone knows that a cute pool float is THE summer Instagram-able moment all our feeds need. There's nothing more picture perfect than chilling with your champagne on a convertible floatie (with a mini version for your pup!), hanging out with the whole crew on a humungo flamingo, or looking fly while lying on a colorful butterfly masterpiece.
But there's a problem that women know all too well. Yep, laying on your stomach.
Turning over to tan evenly is a struggle on a floatie, mainly because there isn't any room for your boobies to breathe.
Enter: Bravissimo's new float.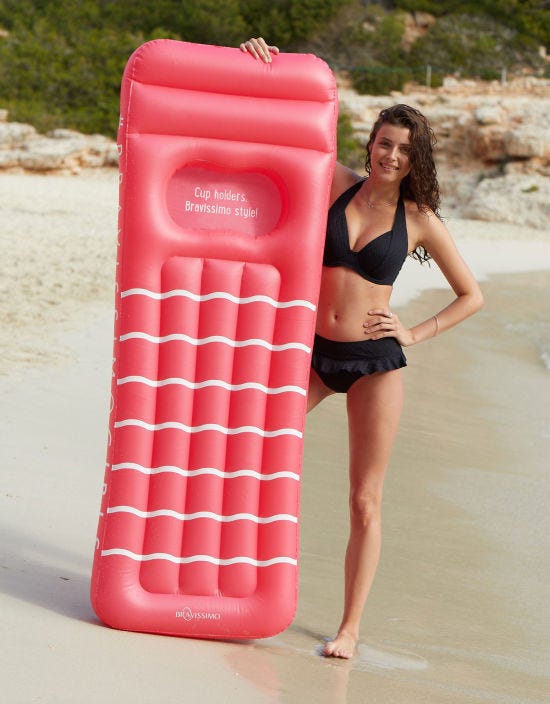 What started as an April Fools' joke is now a reality, after a number of women loved the idea of a pool float with room for your boobs.
The float is designed to have "cups" where your boobs can rest when you lie on your front, so you don't have to worry about them getting squished. The British lingerie brand announced the "lilo" (basically the British for pool float) release with a post that reads,
Genius!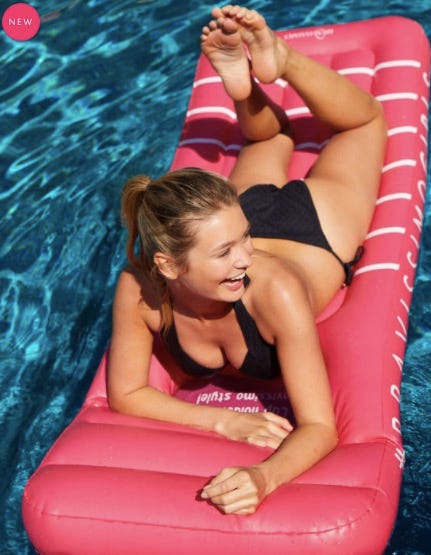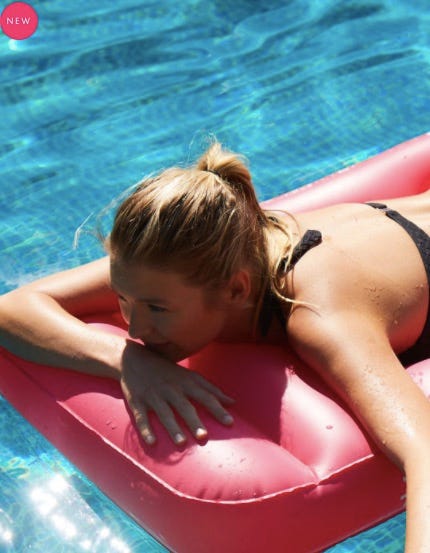 The float is already coming down well on social media, with one person commenting, "Well this is genius….A LILO WITH BOOB HOLES! Why has it taken us humans so long to figure this out?"
Another added, "Amazing product idea of the day: @lovebravissimo has made a lilo with a boob shelf. I want this as a mattress"
That makes two of us.
From: Cosmopolitan UK
Source: Read Full Article