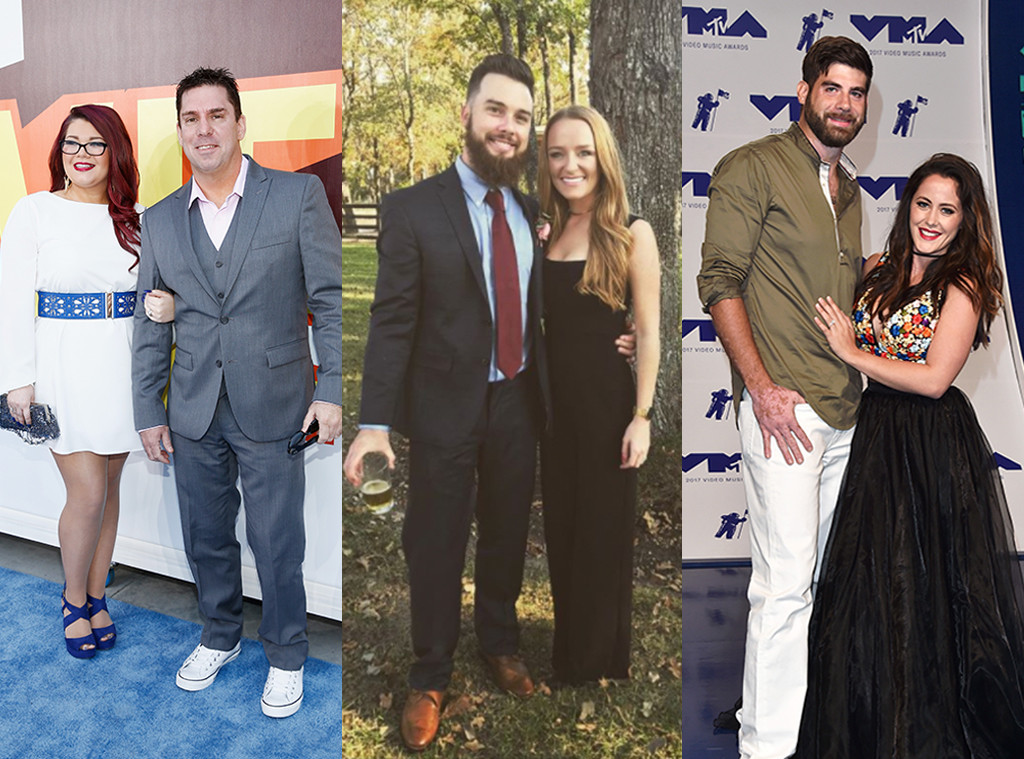 Getty Images, Instagram, Getty Images
"Teen Mom men." That wasn't always the case, considering the average age of the fathers of the children born to the girls featured in the five seasons of MTV's 16 and Pregnant was barely 17.
They were Teen Mom boys. But as Amber Portwood, Maci Bookout, Catelynn Lowell, Jenelle Evansand others have left their teens behind for their 20s, so, of course, have their partners.
Though that doesn't mean everyone's been growing up at the same pace.
These young moms have embarked on the toughest job around—raising kids—and they've been letting viewers in on their trials and tribulations since before the children were born. Some of them have found committed partners along the way (or, unique to Catelynn, from the beginning). But romantic relationships and co-parenting have turned into a soap-operatic struggle for some of them, whether the guy felt unprepared to be a dad at first or, after assuming parental responsibilities, as a couple they just weren't right for each other.
And in some moms' cases, they were the ones who weren't up to the responsibility yet.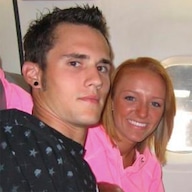 Photos
Teen Mom Status Check: Which Couples Are Still Together?
Jenelle Eason (née Evans), featured on the second season of 16 and Pregnant and then Teen Mom 2, has had perhaps the wildest trajectory, including her own troubles with the law, drug problems and her early issues adjusting to being a mom to son Jace.
Jenelle had Jace, 7, with boyfriend Andrew Lewis, who as far as anybody could glean from 16 and Pregnant was not at all ready to be a dad but who did reappear last year to say he was finally ready to form a relationship with his son, having only seen Jace once since he was born.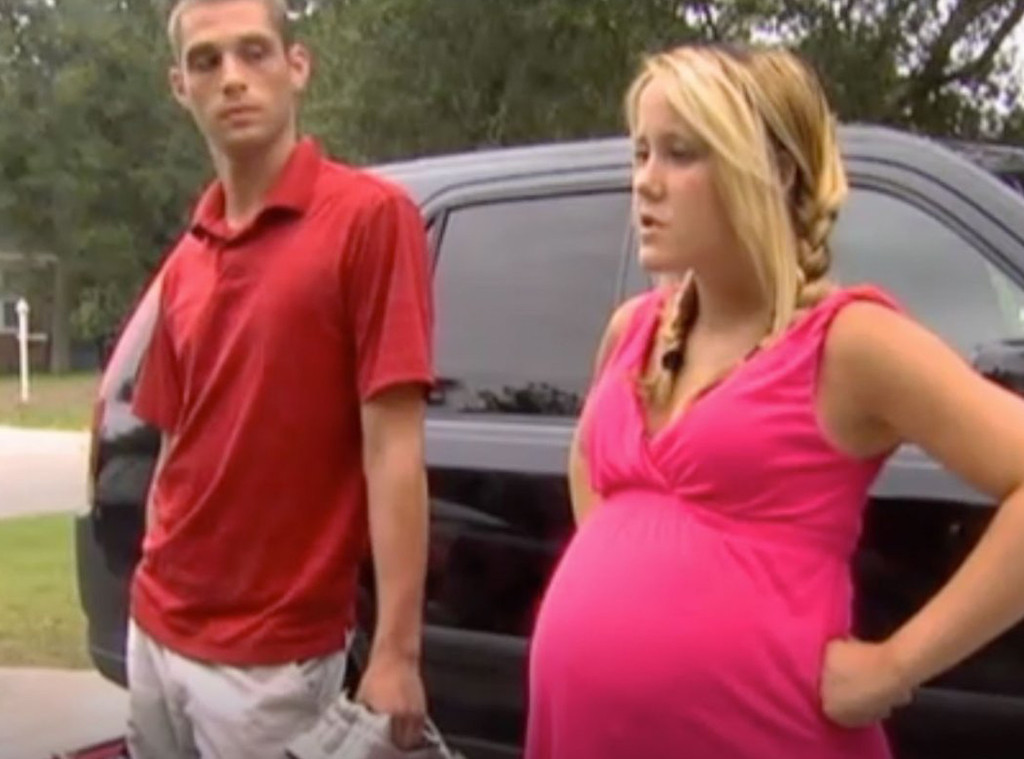 MTV
Jenelle signed over custody of Jace to her mother, Barbara Evans, in 2010 and finally last May she secured increased visitation privileges in court, though she didn't regain full custody as she hoped. "I'm not restricted to when my mom says I can have my son," Jenelle told E! News at the time. "And at the moment that's all I care about. [I] just want to spend time with my son. He will be home one day, but today wasn't the day, sadly."
"I just want people to know that I'm not trying to keep Jace away from my daughter. I have to protect him from certain situations," Barbara told Us Weekly. "I don't hate my daughter. All of this was because I love Jace. Jace has a great life at my house: He's going to school—he finishes in a couple weeks—he has friends now, he's in Boy Scouts and he's going to summer camp! He's so excited for that."
"I'm happy but devastated at the same time that I didn't take it to trial," Jenelle also told E! News. "But in the world of Jenelle, you learn to pick and choose your battles."
That couldn't be truer, though happily her increased time with Jace has led to more togetherness for mother and son and for Jace and his half-brothers.
These boys had such a blast today. #Easter2018 #EasterEggHunt #VolcanoEggs #HappyEaster ???
A post shared by Jenelle Eason (@j_evans1219) on
Andrew, who at one point questioned whether he was Jace's biological father, said on the Teen Mom special The Ex Files, which aired in December, that he's been paying Barbara child support for the last three years.
Jenelle wrote in her 2017 memoir Read Between the Lines: From the Diary of a Teenage Mom that Andrew called Jace sometimes but never came to see him. However, she said on the show, "I'd rather Andrew be completely out of Jace's life instead of being in and out. Maybe he should just stay out."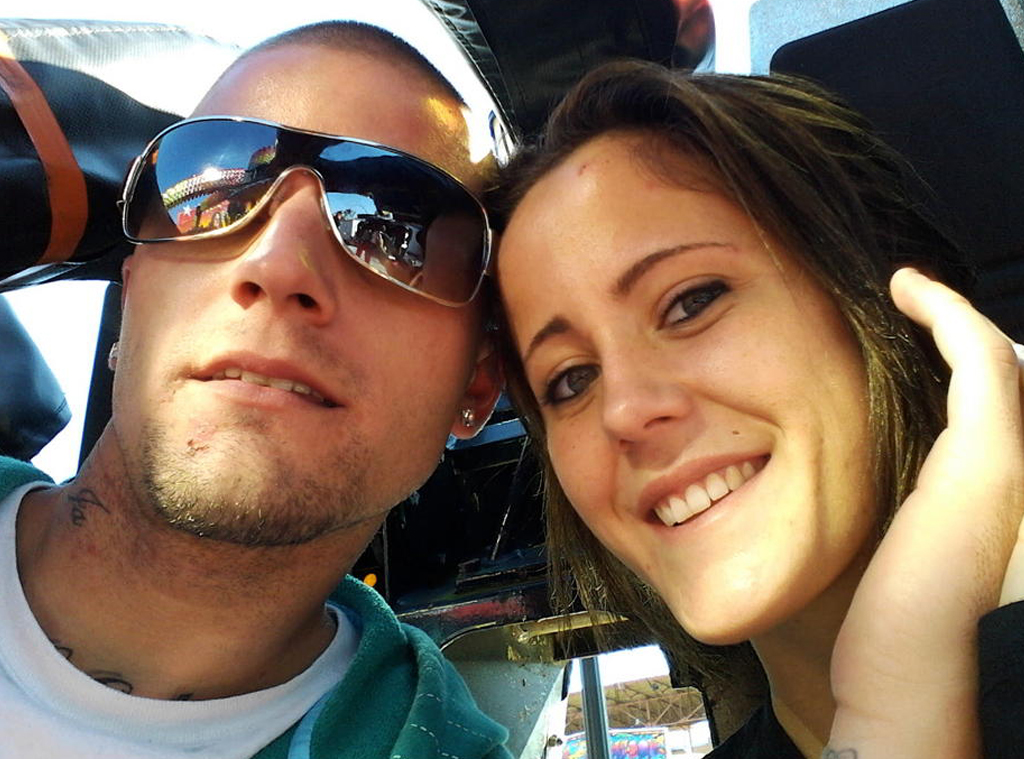 Twitter
But that's the tip of the relationship battle iceberg for Jenelle, who was briefly married to Courtland Rogers and ended up suffering a miscarriage in January 2013 after filing assault charges against her husband for an alleged incident in November 2012. She also chose to have an abortion during the marriage and agreed to let MTV's cameras chronicle her decision.
"At the time I needed to do what I needed to do. I wasn't in the best situation," Jenelle told Cafe Mom's The Stir in January 2014 after she and Courtland had divorced. "I was living back at my mom's, just got arrested for a felony charge. I was in such a depressed state… My body was so out of whack…I just couldn't be with Courtland Rogers because he was abusive. He's not a good father figure. He has a child already and he's not involved in their life."
All along, Jace "didn't like Courtland," Jenelle revealed. "He said he didn't want Courtland around. It was surprising to me because I didn't think Jace would ever say that about anyone I dated. It threw up a red flag, and yeah, I just needed to get out of that relationship. It was horrible."
Jenelle was in rehab when Rogers was arrested in March 2013—almost by accident, as police had arrived at the address to respond to another matter and, upon finding Rogers, pulled up the outstanding warrant. Rogers tweeted, "They got me… Brunswick Coybty [sic] jail i am on my way…write me …sorry i got caught."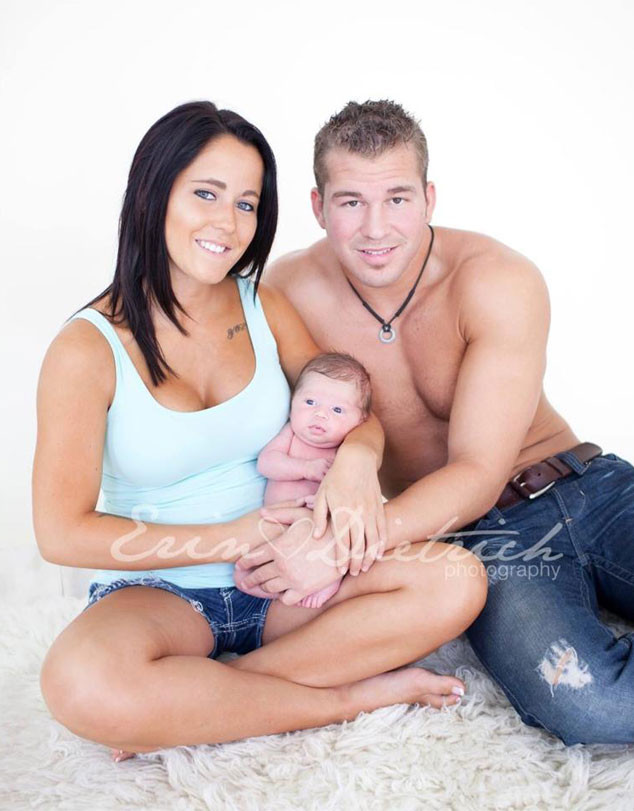 Erin Dietrich/Facebook
(Meanwhile, in response to news that Courtland was arrested April 10 on drug-related charges, Jenelle told E! News, "Not surprising, that's all I have to say.")
In June 2014 Jenelle gave birth to son, Kaiser "Kai" Griffin with boyfriend Nathan Griffin. They were briefly engaged, but split up later that year.
More recently Jenelle has looked happier and healthier than ever with David Eason, whom she married last September at their home in North Carolina. They welcomed daughter Ensley together in January 2017.
"I feel so free when you're with me, baby…." ?? #HusbandandWife #ForeverAndAlways #Hubby #SoCountry #NothingHoldingMeBack
A post shared by Jenelle Eason (@j_evans1219) on
"Life is pretty complicated at the moment, but I love it and wouldn't trade my role as 'mom,'" Jenelle, by then a mother of three, said in an interview with E! News in April 2017. "David and I talked about it one day recently and how complicated things can get with Kaiser and Ensley together. They remind us why we are done[having kids]," she laughed.
She continued, "I make sure that I get Jace every weekend and have Kaiser every other weekend. During that time, [Jace] is constantly around all the kids and family until he goes back to my mom's on Sunday nights. I have also been trying to take family photos lately of everyone together. I don't want anyone to feel excluded from our family."
Janelle admitted that her mom and David didn't really get along, but "David is amazing with my children. He's not afraid to change dirty diapers. He loves to make sure to tell them the importance of school, staying out of trouble, worrying about being a kid. David also likes to make the kids go outside to play versus being stuck inside playing video games, which Jace absolutely loves to do. He's perfect to me."
Married life seems to be working for them, but MTV fired David from any further Teen Mom appearances in February after he tweeted some homophobic sentiments back at another Twitter user who had objected to him posting a photo of Jenelle holding a big gun on the same day as the school shooting in Parkland, Fla. He continued in that vein when other users started to weigh in. Jenelle insisted in a statement that David did not hate anyone from the LGBTQ community but MTV, citing comments that "do not reflect the views" of the network, ended its working relationship with David, "effective immediately."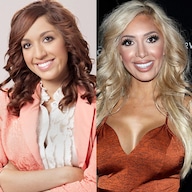 Photos
Teen Mom Stars: Then and Now
When he met Jenelle, David was a single dad to daughter Maryssa from a previous relationship. He also has a son, Kaden, from a different relationship, and in March, after the firing, he was granted a visit with Kaden for the first time since November. His ex had filed court documents in which she accused him of being physically abusive while she was pregnant and of violating their custody agreement by posting pictures of Kaden on his social media account (which as a star of Teen Mom is quite public).
"Based on her prior experience with the Defendant, or observations from the media, and her recent interactions with him, the Plaintiff is concerned that domestic violence is likely to occur between Defendant and Ms. Evans, especially in front of the minor child," the papers alleged, per Radar Online.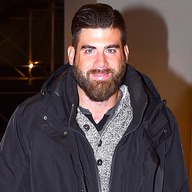 Photos
Stars Who've Been Fired From Reality TV Shows
Jenelle's response has been to double down on shows of support for her husband on social media.
David couldn't help but kick up a little off-screen drama a couple weeks ago, however, when he commented on a photo of Teen Mom 2 star Leah Messer with her twin daughters, taken when Aleeyah was all dolled up for a cheerleading competition.
"I can't believe Cory would allow her to wear that much makeup," David wrote, referring to Leah's ex-husband and the twins' father, Corey Simms.
"@easondavid88 why are you even commenting on my post?" Leah fired back.
A History of Teen Mom Arrests and Mug Shots
Jenelle waded into the fray via her Snapchat, pointing out that all her husband did was comment on some cheerleading makeup (which, for the record, she and her friends also thought looked "pretty heavy") and in return was getting death threats. "He doesn't hate Leah, but when you go on someone's podcast talking pure s–t, and when you go on Snapchat talking pure s–t, people don't forget that, Leah. People don't forget…So David, you know, just decided to comment on it. No, he didn't have to go onto her Instagram and comment on it. But, you know what, he did, and whatcha gonna do about it?!" She concluded with saying that David didn't hate makeup, but there was just a lot of it, and ended with a crack about the contouring. (She also gave us a shout-out for noticing David's mom-shaming comment.)
A couple days later, Leah was responding to some fans' comments on Twitter when one offered the conclusion that Jenelle was jealous of Leah, to which Leah replied, "I've always wanted the best for Jenelle. It's sad she feels the need to attack not just me, but my family to gain fulfillment within herself. I'll continue to pray for her health and well-being. However, I won't tolerate her behavior towards my family and me!!!"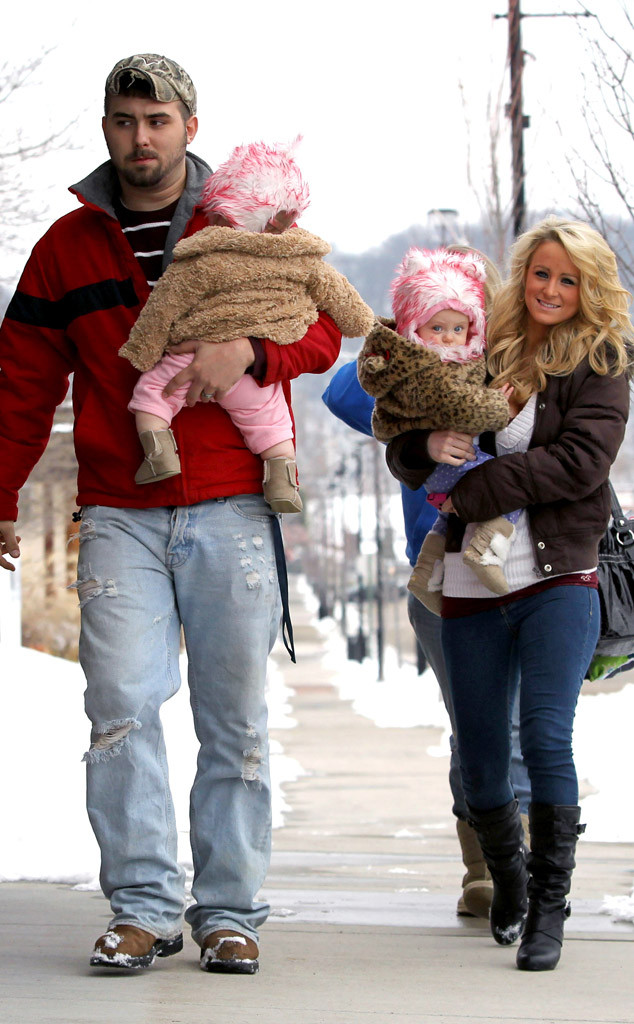 Jae Donnelly/INFphoto.com
In response to another fan's slam about her co-stars' past custody issues, Leah responded, "Well, I definitely share custody with Jeremy and Corey. Neither of us have any more custody than the other. If we are raising our children together, that's the way it should be! I never even 'lost' custody of my girls, They sound beyond ignorant!"
If that sounds complicated, a quick refresher: Leah and Corey had only been dating a short while when she found out she was pregnant. Their relationship soured after their twins were born, and Leah got back together with her ex-boyfriend Robbie Kidd, with whom Corey had suspected her of cheating. She and Corey reconciled and got married in October 2010, but they had too many issues—including the stress on their relationship when daughter Ali was diagnosed with a rare form of muscular dystrophy—to keep going as a couple. They continued to co-parent after their divorce.
Corey married Miranda Patterson in 2013 and they welcomed daughter Remi in November 2015. Weeks later, when the Teen Mom 2 reunion special aired, Leah admitted that there had been some "overlap," as Dr. Drew Pinsky put it, between her and Miranda when she and Corey first got together.
"Things happened that shouldn't have happened," Leah admitted tersely. "And it was disrespectful to Miranda…And I have apologized."
"And she's let that go," Corey, who was sitting nearby, added, referring to Miranda. "Me and Miranda [have] moved past it."
"That's the only time I've disrespected her," Leah insisted.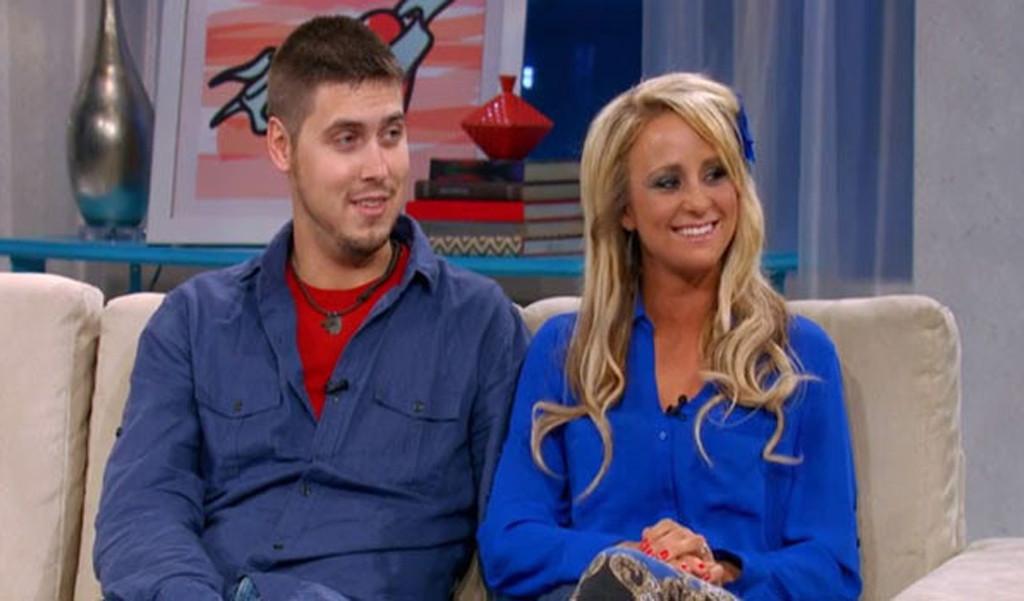 Leah, meanwhile, married Jeremy Calvert in 2012 and they're parents to daughter Adalynn together. They divorced in 2015, the split becoming official while Leah was seeking treatment after she was seen on TV having one emotional episode after another.
"I'm really getting a lot figured out here," Leah told her mom from rehab, as seen on Teen Mom 2. "I'm learning so many coping skills. I'm actually glad I did this. Maybe the hardest thing I've ever done in my life." She also said, "With Jeremy and I, just like, something just didn't feel right. And I stayed because I didn't want the embarrassment of another divorce. But you know what, I'm letting it go."
Lately Leah seems to be enjoying the single life, her Instagram full of cheery pictures of her three girls, even the ones taken at the dentist's office.
Teen Mom 2?s Leah Messer Reveals Heartbreaking Question From Daughter Ali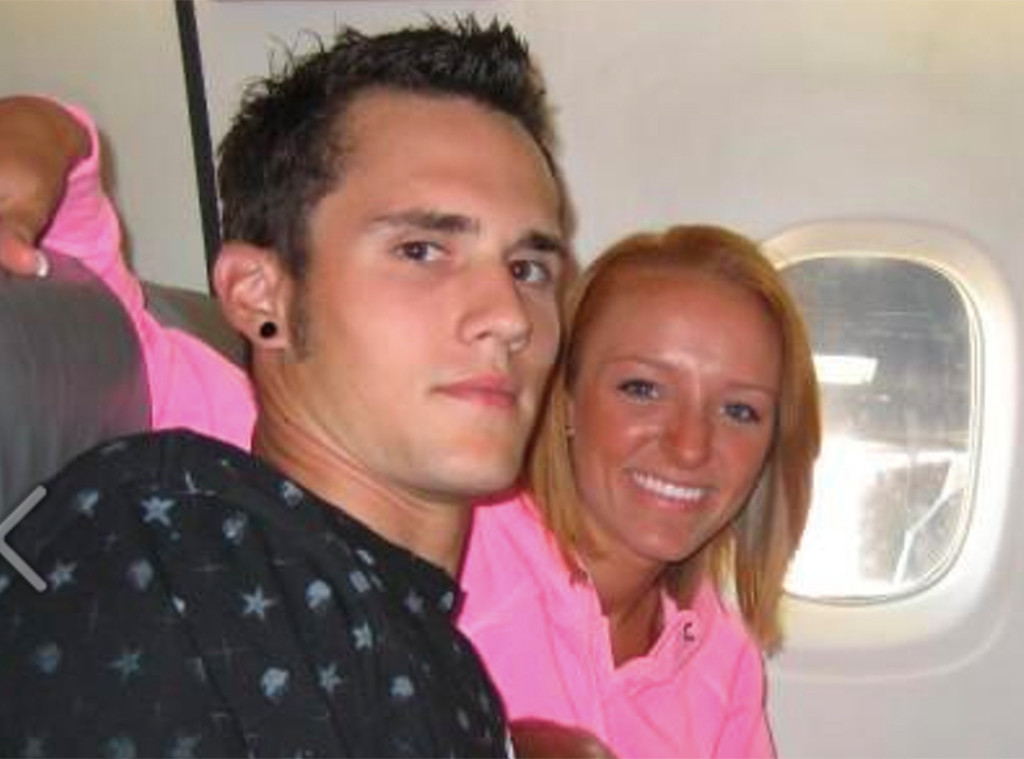 Twitter
On the more stressful side of the Teen Mom coin, earlier this month Maci McKinney (née Bookout), the star of the very first episode of 16 and Pregnant when it premiered in 2009, secured a temporary restraining order against ex-fiancé Ryan Edwards, the father of her eldest son, Bentley, and a subject of concern for Maci to this day although they've both since moved on with other people.
My date was ?? and the guys suit in the back was legendary ?
A post shared by ™ (@tmon3yyy) on
In court documents, Maci and her husband, Taylor McKinney, have accused Ryan of threatening them both and Maci alleges that Ryan—who entered rehab last year—showed up at Bentley's baseball game on drugs. She also believes he drives under the influence, prompting her concern for their 9-year-old's safety, the filing stated.
Meanwhile, Ryan was arrested last month for allegedly violating his probation on a past drug charge; the bust occurred less than 24 hours after his wife Mackenzie (who has a son, Hudson, from a previous relationship) gleefully revealed that she was pregnant with their first child together.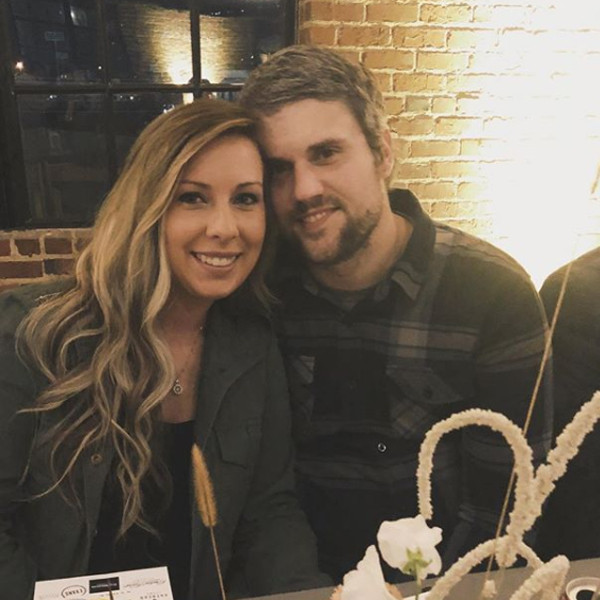 Instagram
Mackenzie told E! News before Ryan's arrest that they were "definitely ready" to have a baby. As for Maci, whom Mackenzie called out last year for not helping Ryan when she knew he had a drug problem while continuing to talk about his issues on TV, "I don't think she's very happy about it," Mackenzie said. "I feel like anybody that's happy about it would just reach out and say, 'Congrats!' You know, kind of put everything aside and just be like 'congrats.'"
Meanwhile, as seen on Teen Mom OG, a young woman came forward to claim that Ryan had hit on her via Tinder, but Mackenzie brushed it off.
Asked last month on Teen Mom: After the Show what she first thought when she heard that Ryan had been arrested, Maci replied, "Shocker."
Catelynn Lowell & Tyler Baltierra: The History of Teen Mom's Most Enduring Couple
"With things like that, you don't stick your nose in it too much," fellow Teen Mom O.G. star Amber Portwood told InTouch Weekly about Maci's ongoing situation with Ryan. "You don't want to be in people's business like that, really. If they come to you, great, but I really just hope that everything is going good and whatever needs to happen happens. Maci is a smart woman, so when she does something it's for a reason. I'm always behind her in whatever she does. Same with her with me."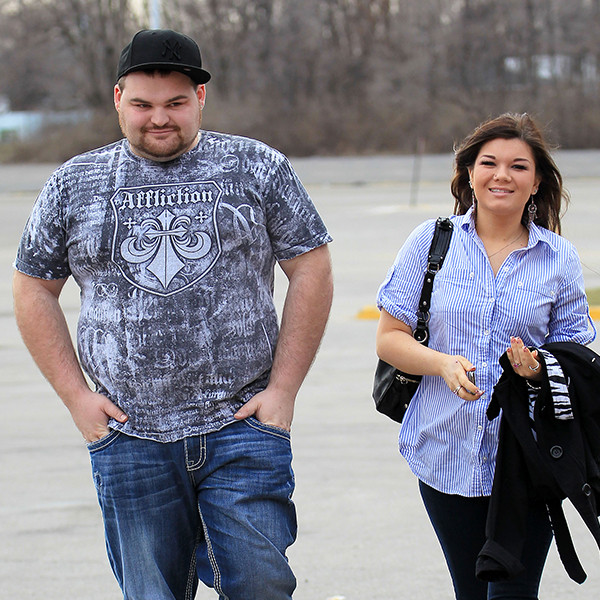 Jackson Lee / Brian Prahl
Amber tried to make a go of it with onetime fiancé Gary Shirley, the father of her now 9-year-old daughter Leah. Gary ended up with custody of Leah after Amber's arrest for domestic violence in 2010 and time spent in jail for drug possession because she failed to stay in rehab.
Gary eventually moved on with Kristina Anderson, who has a daughter, Karly, from a previous relationship (and whose father has preferred that she not appear on any Teen Mom episodes). They married and welcomed daughter Emilee in April 2015.
Instagram
Amber has visitation rights with Leah in the meantime. She was engaged to her boyfriend of three years, Matt Baier, who authored a tell-all during their time together, You Have No F–king Idea: The Naked Truth About My Life, and appeared with Amber on WE tv's Marriage Boot Camp Reality Stars: Family Edition. They broke up last summer—after a polygraph test indicated Baier hadn't cheated but perhaps had tried to—and in November Baier married Jennifer Conlon, a mother of two.
But Amber has also moved on, and now she and boyfriend Andrew Glennon (whom she met while she and Baier shot Marriage Boot Camp) are expecting a baby together.
How Teen Mom's Amber Portwood Overcame Her Scandalous Past
"[Amber and I] talked and laughed about the downfall of our relationship but not in a sad way—things worked out for the best for both of us," Baier told E! News a few days after he got married. "We didn't take a stroll down memory lane but we talked about what we each learned from our relationship. Amber and I were very very close and we're not the type of people to sit and badmouth each other.
"She did say to me, 'I don't know if you're watching the show but I was pretty bitter back then.' I said, 'I'm not worried about it. It is what it is.'"
Amber's boyfriend, Andrew, meanwhile, just claimed on the Teen Mom O.G. Reunion special, Check-Up With Dr. Drew, that Gary Shirley is no prince, saying, "He knows exactly what to do as far as pushing her buttons. I swear he calls just to deliver bad news, get her upset and then he hangs up and I'm sure he's like, 'OK, job well done.'"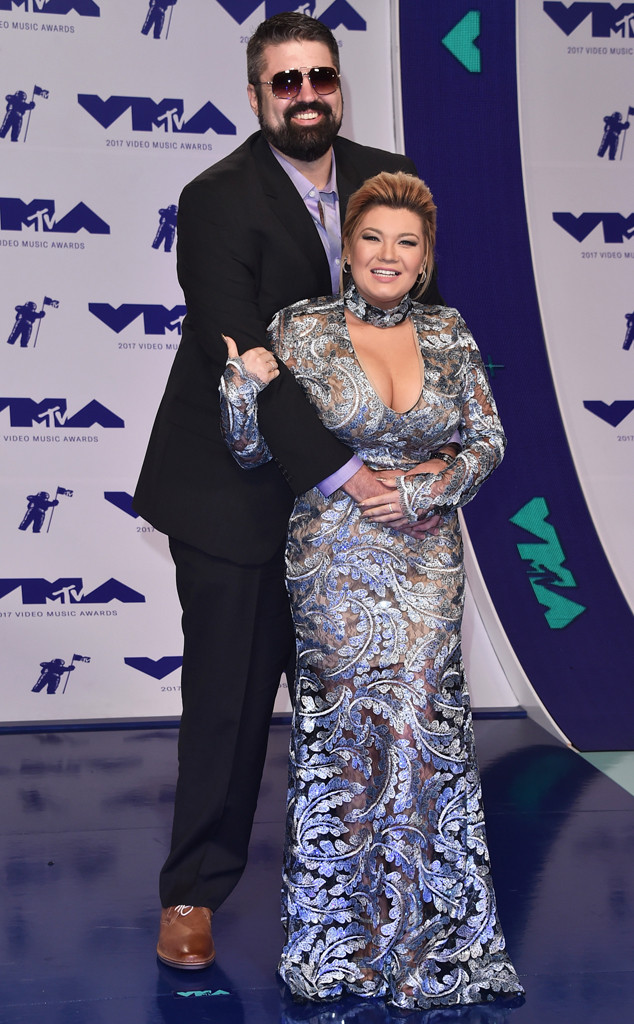 Alberto E. Rodriguez/Getty Images
"I don't have an issue with Andrew," Gary told Dr. Drew, referring to Amber's current situation as "post-Matt."
"Amber's slept with some duds, you know," Gary said, "and it sucks because I have to be a father first before a friend to anybody…Part of being a father is investigating what's going to happen, like, who is going to be around my child? I just want to make sure that Leah's going to be safe."
"I don't want [Amber] to be a come-and-go mom," he continued. "She has done great with coming to pick up Leah and coming to see her. Leah's getting to the point where she doesn't want to–she wants to do her own thing, you know, it's hard for her to go back and forth." Asked what she thought, Kristina was less generous. "It's a total mess," she said. "I try to stay out of it."
Kristina explained that some harsh things Amber may have said about her own social media–that her ex had a restraining order against her and she didn't have custody of her daughter, or that Kristina had cheated—weren't true. "I mean, I cheated on my ex-husband with Gary," Kristina clarified. "That wasn't my intention," Gary quickly said. "It wasn't hers either, it just—you know, you can't stop love." That drew some giggles from the audience and he added, smiling, "That's right."
Inside Farrah Abraham's Controversial, Uniquely Tough Teen Mom Journey
Gary said he was happy for Amber and Andrew having a baby, though he questioned how much they really knew each other.
Amber, responding via video on the reunion special, objected to any insinuation she didn't want to be in Leah's life and she ended up bursting into tears.
Gary said he wasn't questioning her as a mom now. "Our issues, what little they were, maybe big to you, were a long time ago. That's another thing." Whatever issues they'd had recently, they had more to do with Matt.
Amber and Kristina both apologized to each other for anything that had hurt the other. "Andrew, welcome to your new life on unscripted television," Dr. Drew offered.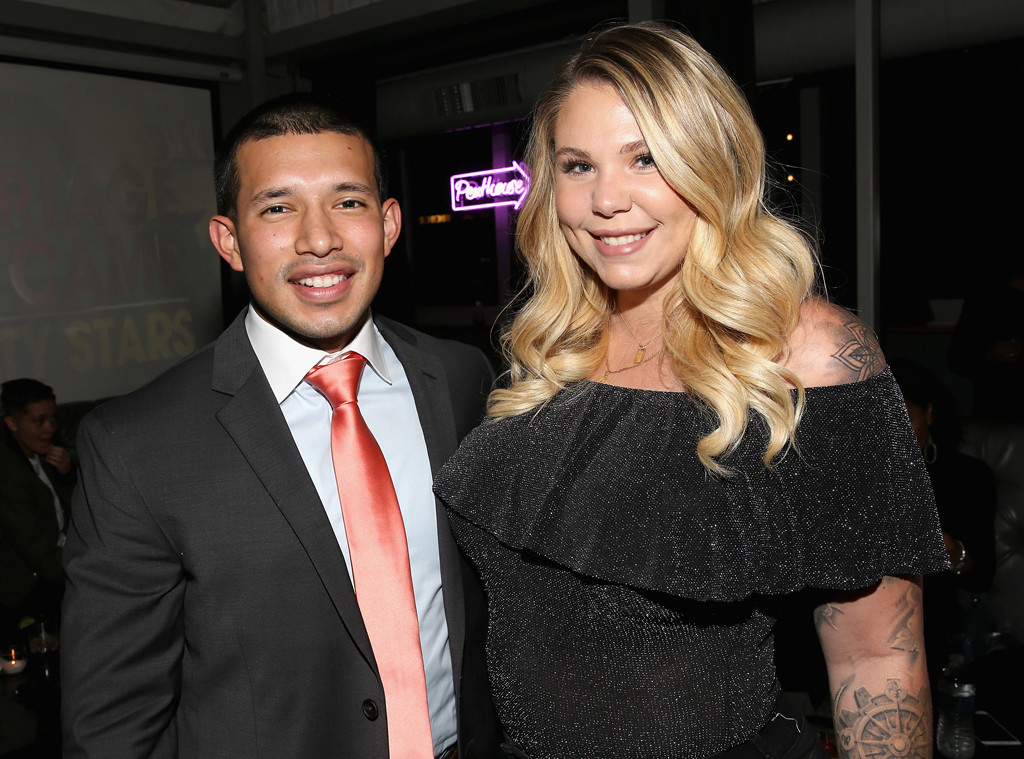 Bennett Raglin/Getty Images for WE tv
Kailyn Lowry, who recently showed off some pics from her trip to Jamaica with her three sons, seems to be maintaining a cordial status with ex-husband Javi Marroquin, father of her second-eldest boy, Lincoln. They divorced in 2016 and both said in January on Kailyn and Lindsie Chrisley's Coffee Convos podcast that, while they're working on improving their relationship as friends, they don't foresee themselves trying to get back together romantically.
"Even if we were to try again in the future it wouldn't work because I know the type of person I am and the type of person she is," Javi said. "We argue. It just wouldn't happen."
"I couldn't have said it better. I don't think we could get back together," Kailyn added.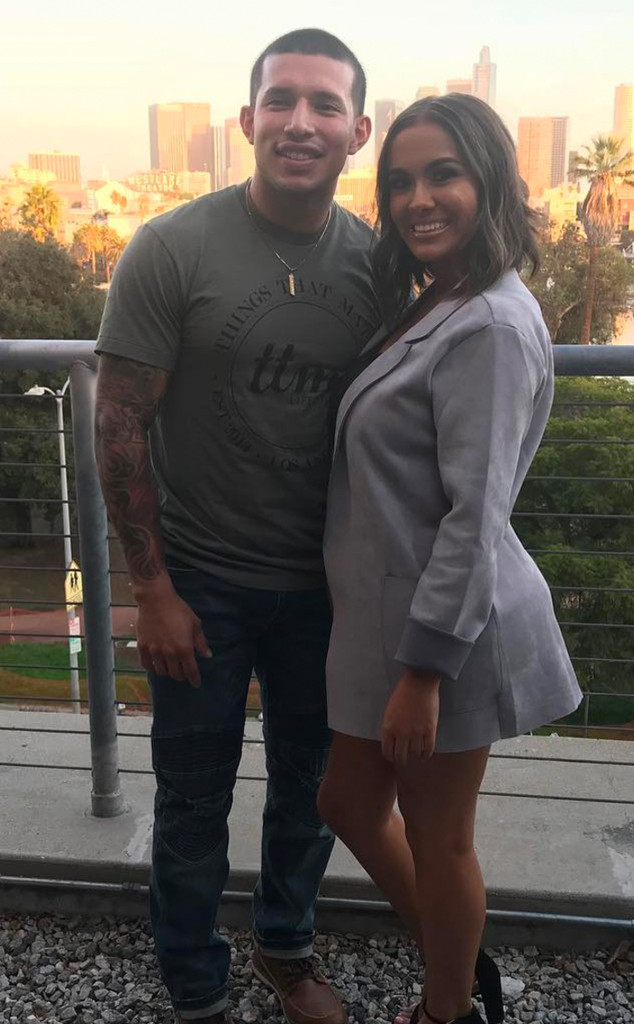 Instagram
Not least because Javi also dated Teen Mom 3 (turned TM2) star Briana DeJesus, mother of 6-year-old daughter Nova Star with ex-boyfriend Devoin Austin II and daughter Stella Star, born last July, with ex Luis Hernandez.
They were broken up by the end of January, but Javi said on the podcast, "There is a lot we have to discuss and talk about before we make any other decisions… But if we do get back together, I would hope we can all get along." To which Kailyn (who a few months prior had told E! News, "as long as they're happy, that's fine with me") replied, "It would never happen. We would never get along. You allowed her to disrespect me to my face, also on camera, also in text messages. When I said what I had to say in a nice way you defended her and not me. We raise a son together, you don't raise a son with her."
Additionally, Kailyn, who shares custody of her eldest son, Isaac, with ex-boyfriend Jo Rivera, said last fall that she had no relationship with Chris Lopez, the father of her youngest son, Lux.
"You know, he cheated on me my whole pregnancy. The things I went through," she told Dr. Drew on the first part of the Teen Mom 2 reunion special. "All the way leading up to having him was something that I wouldn't wish on my worst enemy. You know, it was like, 'Oh, it'll get better, it'll get better' and then it never got better. There's no contact at all."
Briana, meanwhile, had a nightmare of an experience when ex-boyfriend Shakiel Brown posted sexually explicit videos of her online—revenge porn as it's called—because he was mad when she stopped speaking to him after they broke up (because he cheated on her and got another woman pregnant, according to his arrest report).
"All my friends were talking about it so I went to see for myself," Briana told the Orlando Sentinel after Brown was charged with one count of video voyeurism. "He really posted all those videos of me on there… I was hurt and shocked." She said she had no idea the videos even existed.
After she found out he was cheating, "I decided that I didn't want that in my life anymore," she explained to the Sentinel. "I blocked his number. I blocked him on everything. He couldn't get in contact with me. I guess he wanted to get my attention and he thought the best way to do so was to blast that out there… I don't know what his mindset is."
Brown was facing a possible prison sentence if convicted, but he pleaded guilty and was sentenced to three years of probation in September 2015, Orlando's WFTV reported. One of the conditions of his sentence was that he stay off social media and avoid any contact whatsoever with Briana.
Last fall, an understandably cautious Briana and Javi insisted they were just friends before becoming Instagram-official, but seemingly all of their romantic-looking pics have since been deleted from social media.
But there's still plenty to celebrate: Nova made the honor roll in April, and Briana and her girls look happy.
Source: Read Full Article