Sean Connery, who originated the role of James Bond on film, died surrounded by family. Stars like Daniel Craig, who portrayed the secret agent role in multiple films, are honoring the late star.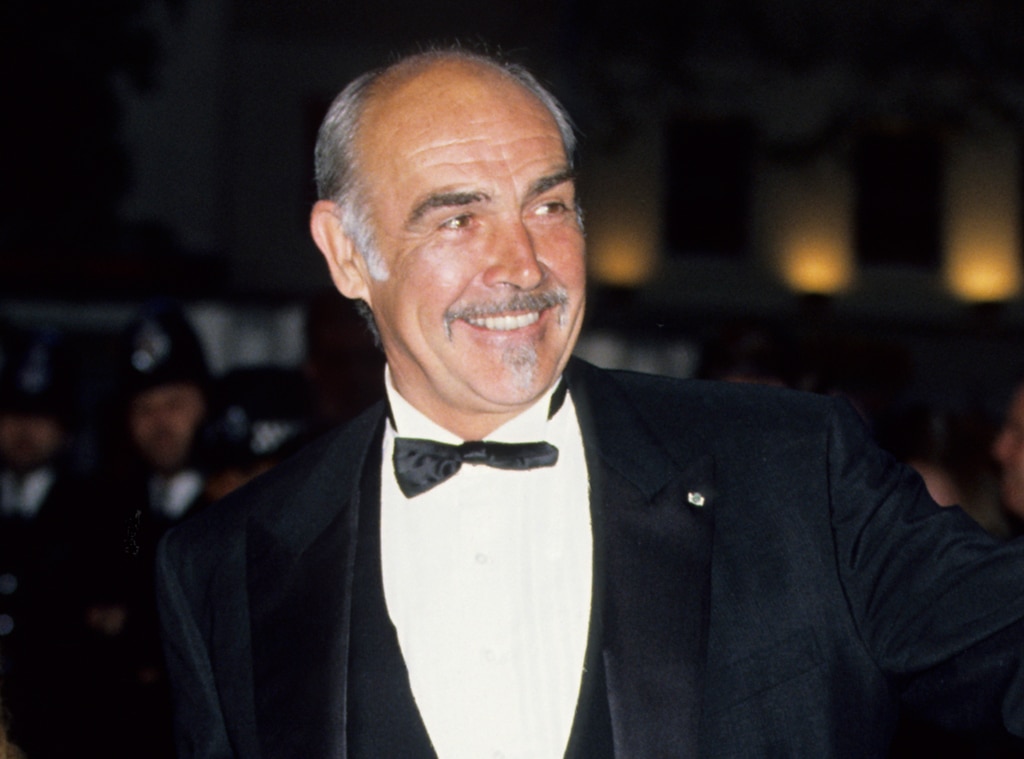 Hollywood stars are honoring a silver screen icon. 
On Saturday, Oct. 31, news broke that Sean Connery had died at age 90 in the Bahamas, where he had been living for the past few years. His wife Micheline and his two sons, Jason and Stephane said in a statement that he died peacefully in his sleep surrounded by family. 
Connery originated the role of secret agent James Bond on film, and portrayed the character seven times—more than any star would go on to do. The Scottish actor also appeared in famous films like 1987's The Untouchables, for which he won the Oscar for Best Supporting Actor, and 1989's Indiana Jones and the Last Crusade. While he lent his famous, deep voice to projects in recent years, his final movie was 2003's The League of Extraordinary Gentlemen, in which he played Allan Quatermain, the big game hunter who originally appeared in the novel King Solomon's Mines. 
As fans mourn the legendary actor, stars, including others who have taken up the James Bond mantle, have come forward to express their condolences. 
Daniel Craig: "Sir Sean Connery will be remembered as Bond and so much more. He defined an era and a style. The wit and charm he portrayed on screen could be measured in mega watts; he helped create the modern blockbuster. He will continue to influence actors and film-makers alike for years to come. My thoughts are with his family and loved ones. Wherever he is, I hope there is a golf course," Craig tells E! News. 
Hugh Jackman: "I grew up idolizing #SeanConnery. A legend on screen, and off. Rest In Peace."
Trending Stories
YouTuber Tati Westbrook Is Accused of Fraud in Lawsuit
Kylie Jenner Claps Back Over "Plastic" Power Rangers Costume Comment
This Bachelorette Sneak Peek Might Be the Most Dramatic Yet
Arnold Schwarzenegger: "Sean Connery was a legend, one of the greatest actors of all time. He provided endless entertainment for all of us & inspiration for me. I'm not just saying that because he was a bodybuilder who placed in the Mr. Universe contest! He was an icon. My thoughts are with his family."
Josh Gad: "Often, actors fall into categories or "types." They find themselves being compared to others who display similar attributes. But once in a while, there r those who break the mold & shatter the norm to become a one of a kind. Brando. Nicholson. Connery. Today we lost a one of kind."
Viola Davis: "RIP to our James Bond icon Sean Connery."
George Takei: "Sean Connery was a movie legend, even far into his golden years. Our strongest Bonds were formed by him, and he was Untouchable. He passed today at age 90, a suave hero to the end."
Elizabeth Hurley: "RIP the glorious Sean Connery."
John Cleese: "Saddened by the news of the passing of Sir Sean Connery. A wonderful man who I had the pleasure of working with in Time Bandits. We crossed paths many times over the years. Such immense talent and a vibrant human. And the only one of us to find The Holy Grail."
Sam Neil: "Every day on set with #SeanConnery was an object lesson in how to act on screen. But all that charisma and power- that was utterly unique to Sean . RIP that great man , that great actor."
Cary Elwes: "RIP Sean Connery… the only Bond. From Scotland with Love and a broken heart."
Source: Read Full Article