For many, Jordan was the most entertaining thing to come out of Becca's season of The Bachelorette, and now the franchise has blessed fans with even more Jordan content on Bachelor In Paradise. It's becoming clearer and clearer that though he may be a metallic underwear-donning, killer one-liner-dropping, happy-go-lucky goofball, he still wants love, too! So it's time to speculate — who does Jordan date on Bachelor In Paradise?
Even just after the season's debut, there are plenty of hints as to who the model is gunning for, at least for now. He was super excited about Annaliese's arrival, and immediately started wooing her. He seemed genuinely intrigued by and attracted to her — it was kind of dorky and not at all the forced suave, fake confidence that people might have expected from him. "Jordan's crush on Annalise is so innocent and sweet," Reddit user connaught45 wrote. "I've never seen this side of anyone on BIP."
That possible pairing has already started to stir a fan base on Twitter, but it's not the only one in the cards for Jordan. The promo for the season as a whole shows him interacting with a variety of ladies, and there's really no way of knowing what could happen.
The promo above shows Jordan not only joyfully frolicking in the waves with Annaliese, but also lounging on a bed with Krystal, and maybe even entering into a strange love triangle with Jenna and David! There are so many directions his story could take. Some fans are very intrigued to see how things play out between him and Krystal, who some see as his villain edit counterpart, though Jordan was always more entertainment than true villain.
Jenna and Jordan also seem like they could possibly hit it off, even though she was sent home from Arie's season before viewers could really get a good grasp on her personality. But David and Jordan sure do like to be at each other's throats, though, so let's hope Jenna doesn't become a casualty of the animosity between them, or a pawn in their weird games to torment one another.
Jordan told Us Weekly magazine prior to filming Paradise that he had his eye on a special someone as he headed into the experience. He named Jenna and, interestingly, Kendall, as the women at the top of his mind, and that he wouldn't write off a romance with Krystal, either. Kendall certainly seems enthralled with Grocery Joe, at least in the first episode, and teasers show her kissing Leo, so that might not end up being Jordan's best bet, but otherwise, he may have been onto something.
Aside from knowing which women he'd specifically like to get to know better, Jordan seems to have a very firm grasp on the qualities he looks for in a potential relationship.
"Personality, I need someone that's fun," he told the outlet of what he was looking for in a partner. "I need someone that's spontaneous, outgoing. Someone that's not afraid of being themself. Someone that's got humility. Someone that's well-spoken, that's very educated. They can be satirical, say things, be a smart ass kind of deal. I'm not really looking for someone just like me, but if you could be very similar to me and a little more sassy, then we're good to go."
Even if viewers can't dissect just yet who he gets swept away with, his recent comments to a Florida newspaper definitely suggest that he came away from the Paradise experience with a lasting result. "I do find someone for me in Paradise. It ends on a very good note," he told the Citrus County Chronicle.
Regardless of the romance that apparently ensues, there's no denying that in Paradise, Jordan becomes even more of a franchise icon. He's so much fun to watch, and even apparently forms a bromance with Joe, another fan favorite — can we have a show with just the two of them? Viewers should strap in — there's no telling where this could go from here.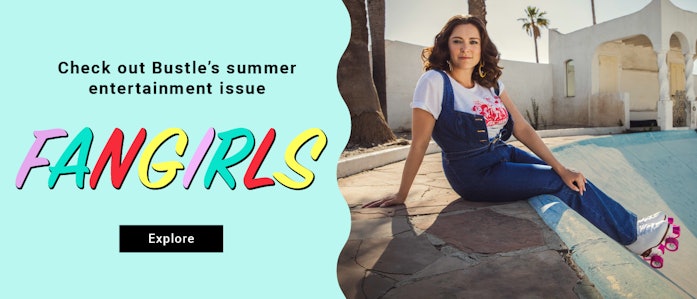 Source: Read Full Article