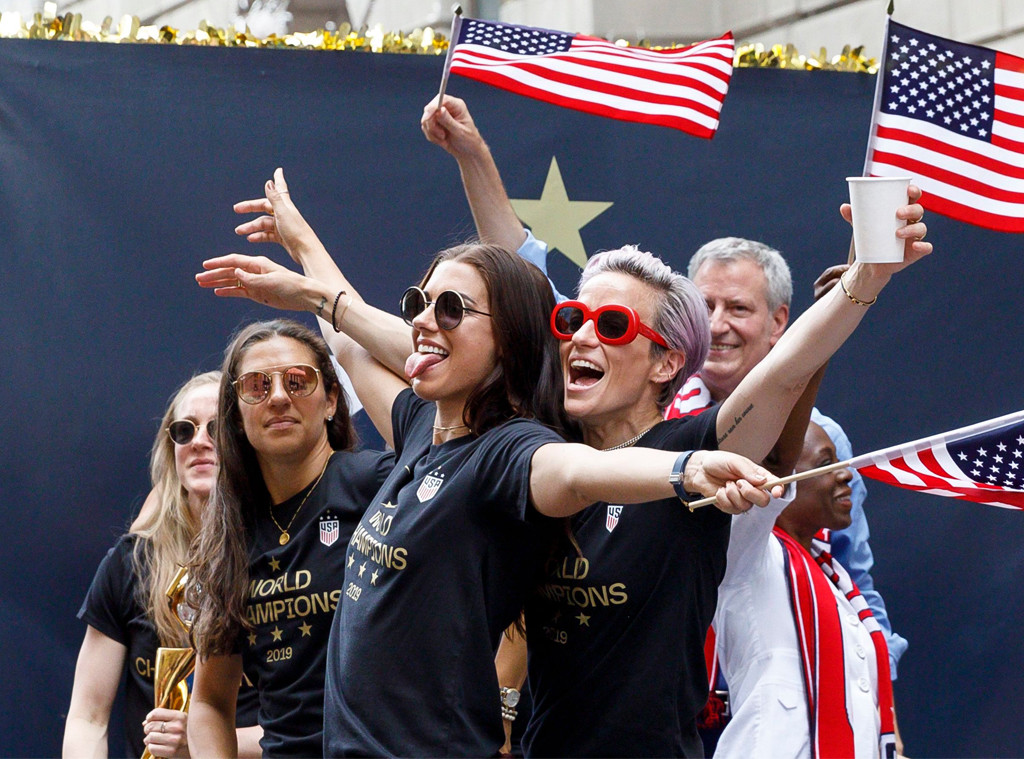 JUSTIN LANE/EPA-EFE/Shutterstock
It's time to celebrate!
The Women's National Soccer Team received a very warm welcome in New York City on Wednesday morning. The team, who defeated the Netherlands to win the 2019 Women's World Cup over the weekend, was honored in the Parade of Champions in NYC. Cheering crowds lined the streets of Lower Manhattan on Wednesday to congratulate the team for their incredible victory. The team and the coaching staff also received the keys to the city during the celebration, while Taylor Swift's "Welcome to New York" played in the background.
Alex Morgan, Megan Rapinoe, Carli Lloyd, Rose Lavelle, Tobin Heath and Julie Ertz were all there with their teammates, dancing, singing, drinking, and really taking in the special moment.
"To you fans, to New York City, you guys are amazing," Lloyd said during her speech. "We cannot thank you enough for all of your support. Here's to the next chapter, maybe you'll see us in four years."
"This is crazy! This is absolutely insane!" Rapinoe said. "First and foremost, my teammates, just shout-out to my teammates. This group is so resilient, is so tough, has such a sense of humor, is so badass. We got tea sippin', we got celebrations."
"There's no place I'd rather be, even in the presidential race," Rapinoe said. "I'm busy, I'm sorry."
"We have to be better, we have to love more, hate less," Rapinoe concluded her speech. "It's our responsibility to make this world a better place."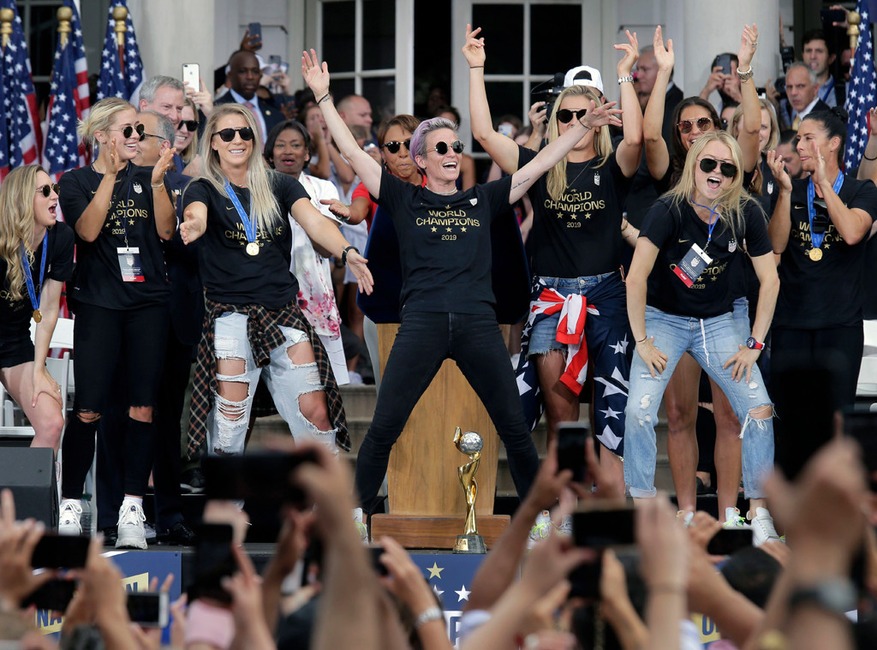 Seth Wenig/AP/Shutterstock
Cheers to New York City
"New York City, you're the motherf–king best!" Rapione said during her speech as the crowd cheered.
Theo Wargo/Getty Images
"Equal Pay!"
The crowd and the team cheered for the "equal pay" during the parade.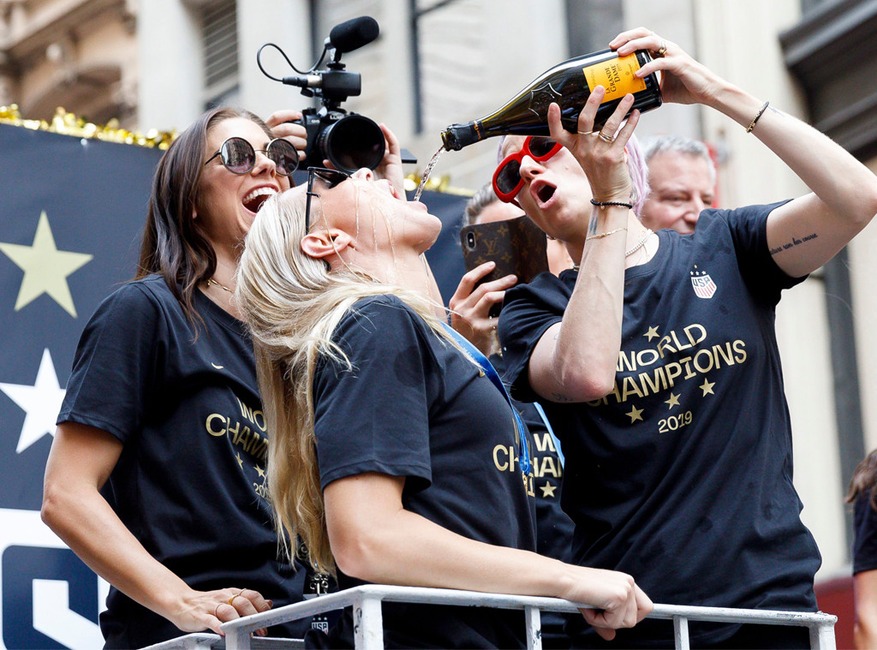 JASON SZENES/EPA-EFE/Shutterstock
Party Time!
The team takes a drink at the celebration.
Article continues below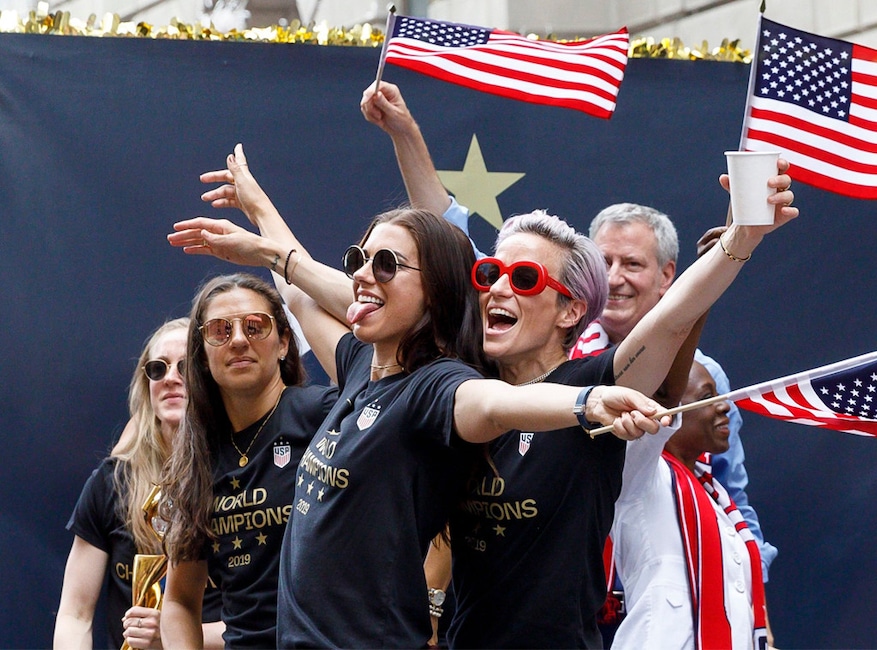 JUSTIN LANE/EPA-EFE/Shutterstock
Morning Celebrations
"I just want to say I'm loving the enthusiasm, it's not even noon yet," Morgan told the crowd. "Thank you so much, New York City, for coming out."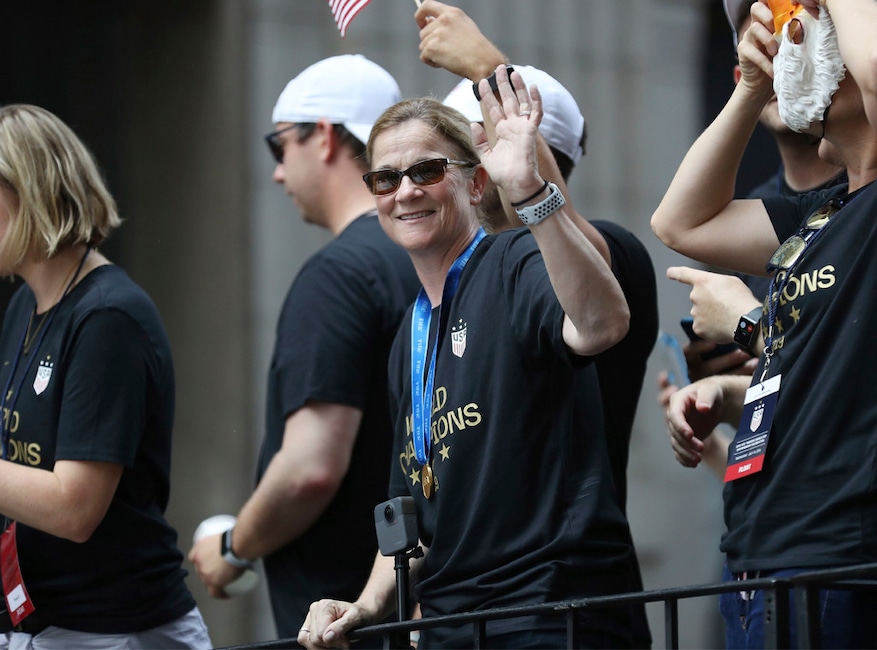 Steve Luciano/AP/Shutterstock
Wave to the Crowd
Coach Jill Ellis waves to the cheering crowds during the parade.
JASON SZENES/EPA-EFE/Shutterstock
Strike a Pose
The team holds up the number four, indicating the number of times the U.S. women's national soccer team has won the Women's World Cup.
Article continues below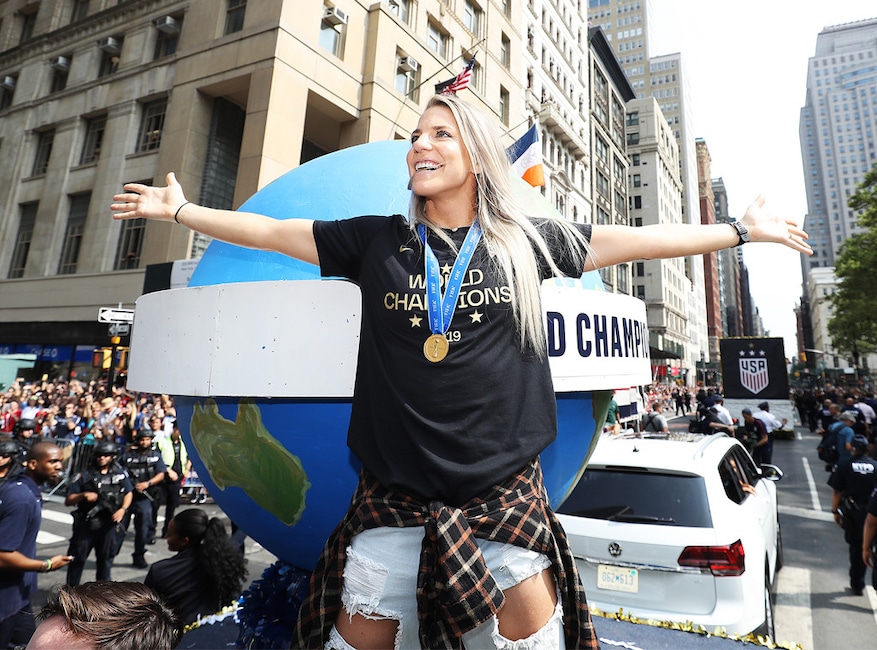 Al Bello/Getty Images
World Champs
Julie Ertz takes in the crowd during the victory parade.
Congratulations to the team on their incredible win!
Source: Read Full Article