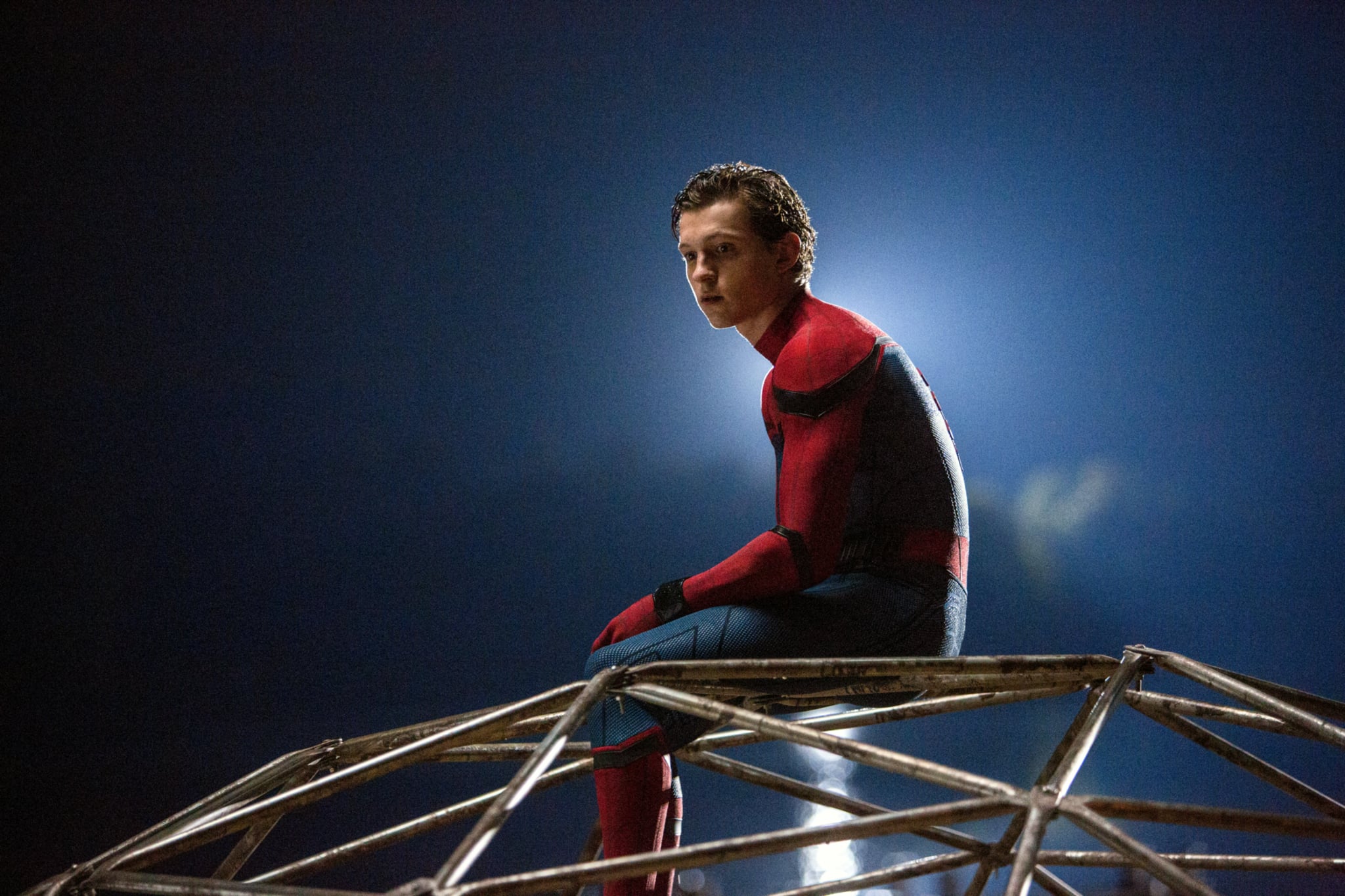 Warning: This contains spoilers for Venom!
Venom has been released in theaters, which means we can finally discuss anything and everything that makes up the antihero film. There are a lot of familiar faces among the stellar cast, but Venom fans may be looking for one particular face in hopes of a classic comic-book reunion — Tom Holland's. Ever since it was revealed that Venom was in the works, fans have been hoping for a cameo by the current webhead. After all, Venom is known for being Spidey's nemesis, the two have a fairly interesting relationship in the comics, and the web-slinging hero is known for having cameos in other films. Unfortunately there isn't a single trace of our friendly neighborhood Spider-Man in Venom, not even in passing mention.
To be fair, this makes complete sense when you think about it. The 2015 collaborative agreement between Sony and Marvel allows Spider-Man, and only Spider-Man, to appear in the Marvel Cinematic Universe. The MCU is different from the Spider-verse Sony is creating with Venom and other standalone films, like the Jared Leto-led Mobius. So Venom exists outside of the Marvel Cinematic Universe and without said webhead, which is why his Spidey-specific origins don't apply in the film.
While it's sure to bum fans out, there is an appearance by several other Spider-Mans in Venom's post-credits scene! And if that doesn't quite satisfy your Spidey craving, don't get too discouraged. The hope that there will ever be a crossover between the two universes is still alive. When asked if there would ever be an overlap, Marvel Studios President Kevin Feige said, "We never say never . . . but not any time soon."
Source: Read Full Article