This is one very in love celebrity couple. Pete Davidson makes Ariana Grande so happy that she's not even thinking about wedding details right now. In an interview alongside fellow singer Troye Sivan for Paper magazine published on Thursday, Grande opened up about how happy she is because of Davidson and that the two are currently living in the moment.
"Oh, I have no idea," she told the publication about whether or not she'll be worried about everything going smoothly at their wedding. "All I know is that I'm happy with Pete, that's all I really care about." The 25-year-old also said, "I'm the happiest I've ever been."
Davidson has echoed Grande's statements about being blissfully happy. In an August interview with GQ, he admitted, "The universe works in weird ways. All I know is that I'm the luckiest guy in the world." His good friend and Saturday Night Live costar Chris Redd also told the magazine that Davidson is "the happiest he's ever been."
The comedian also confessed to GQ that he knew wanted to marry Grande since their first interaction. "The day I met her, I was like, 'Hey, I'll marry you tomorrow,'" he said. "She was calling my bluff. I sent her a picture [of engagement rings]. I was like, 'Do you like any of these?' She was like, 'Those are my favorite ones,' and I was like, 'Sick.'"
It's been hard for many to believe Grande and Davidson are as happy as they say are, especially since they got engaged so quickly. But it sure sounds like they are very happy — and it's also nobody's business. Grande told Good Morning America in August about knowing Davidson was the one, "You just feel it, you know?" She continued, "He just ticks every box and just gets better everyday, and I'm very grateful for him. Life is beautiful."
Even though their relationship may have moved faster than most people are used to, they're taking this stage of their life somewhat slower. They're just enjoying being happy and in a good place together. Of course, that doesn't mean Grande hasn't thought about the wedding, but she just isn't letting it consume her or her happiness.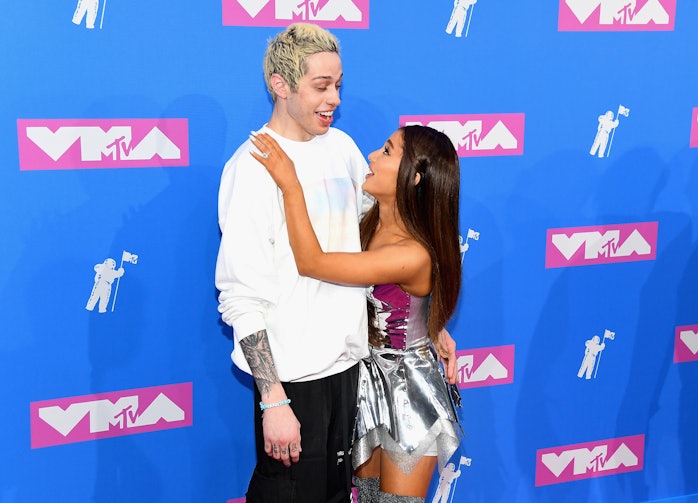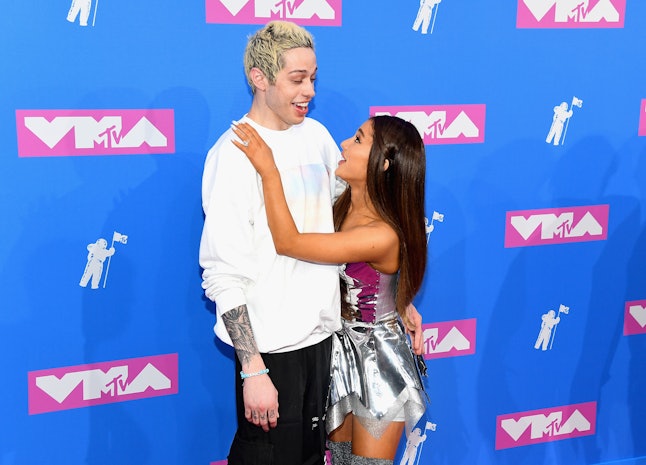 The Sweetener artist told GMA,
For those people who don't think they will get married, Davidson also told GQ the wedding is "definitely going to happen, for sure." And, yes, they are absolutely serious about each other. Like Grande told Paper, "He's really supportive and just a positive thing all around in my life."
Grande and Davidson are clearly going to soak up every single second of this happy time for as long as they possibly can, as they should.
Source: Read Full Article