One of the best quotes to try and live your life by is that comparison is the thief of joy. But when you have such a competitive career such as being an actor, it must be incredibly hard to not become jealous of the success of your peers. Every year it seems like new names are sprouting up in Hollywood. And because there are only so many seats at the table, it's only inevitable that some A-Listers are going to start being left out.
But if you start to forget about some of these stars, it's not without good reason. There are many actors whose fame is about to be snipped short along with their television project. Such as Zooey Deschanel whose New Girl which is on its last legs or Lea Michele whose had yet another television project go down in flames. Other actresses like Halle Berry may have mercifully pulled out the white flag after another disappointment in Kidnap. Which means thankfully for you, she has nothing booked for the future.
Nicolas Cage is also still making movies, but the question you may be asking yourself is why? And as for T.J. Miller, at least we're sure you'll agree that he killed off his career in a way that even Deadpool couldn't have imagined.
Making the departure of these stars all the speedier is the rise of these other 10 celebrities. Some of them you may have loved for years, like John Krasinski who was tremendous in The Office but is making a ton of noise in Hollywood for his horror film, A Quiet Place. Maybe he just had too much of dealing with Dwight?
You may have loved Tessa Thompson in Thor: Ragnarok or Natalie Dormer in Game of Thrones, but you may love what they have right around the corner even more. Including a show from Tessa that may make the wait for Game of Thrones to come back more manageable. Several of our entries had their Netflix dreams come crashing down, but Alison Brie isn't among them as her role on GLOW is going to continue to push her career to new heights.
These are the 10 Celebs Who Are About To Go From A-List To B-List In 2018 (And 10 Who Will Rise)
20

Rise To A-List – Kathryn Newton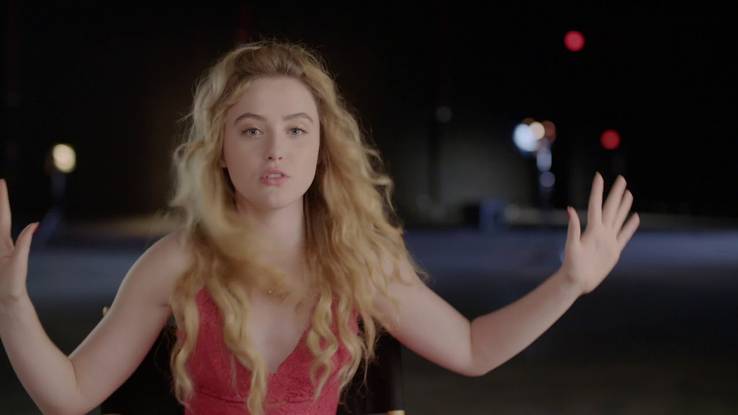 It's hard to know where to start when it comes to listing off some of the more impressive projects that Kathryn Newton has lent her name to in the past year. She's had roles (of various size) in the hit series Big Little Liars. Keeping herself busy, Newton also appeared in Lady Bird and Three Billboards Outside Ebbing, Missouri, both of which you would be worth putting on your radar if you haven't seen them as they got serious Oscar consideration.
Newton is getting her biggest chance to lead with the comedy Blockers. 
Which has turned out to be another hit, as that critics have scored it 82% on RottenTomatoes with some of the praise being directed towards the acting. Newton also has the role opposite Ryan Reynolds in the highly anticipated upcoming film, Detective Pikachu. (Sources: iMDB, Wikipedia, RottenTomatoes)
19

Fall To B-List – Halle Berry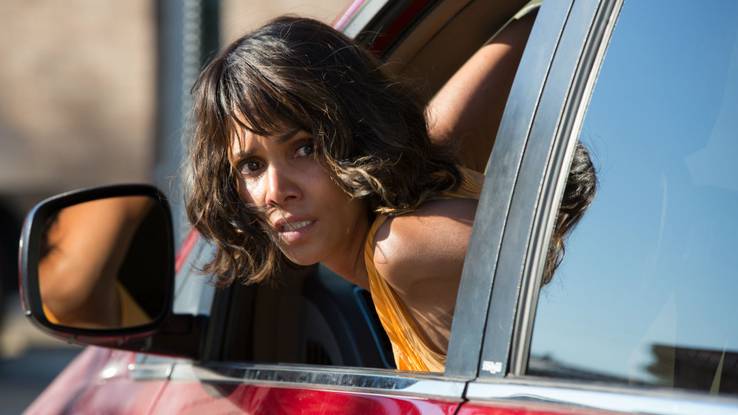 Halle Berry knows what it feels like to have a spectacular failure in Hollywood. Perhaps no better example than Catwoman that along with being a disappointment with fans, also won her a Razzie for the Worst Actress of the Year. But Berry's career continued to putter along, including being apart in the sequel to the Kingsman franchise, Kingsman: The Golden Circle.
But that may be the last thing you see Berry in. She has nothing planned for the future and while she still looks amazing, could be more than happy to step out of the role of an A-Lister. Though considering that one of her other 2017 films was the horrific bomb, Kidnap, which scored 37% on Rotten Tomatoes, perhaps it's more that the public is tired of seeing her. (Sources: iMDB, Wikipedia, RottenTomatoes)
18

Rise To A-List – Alexandra Daddario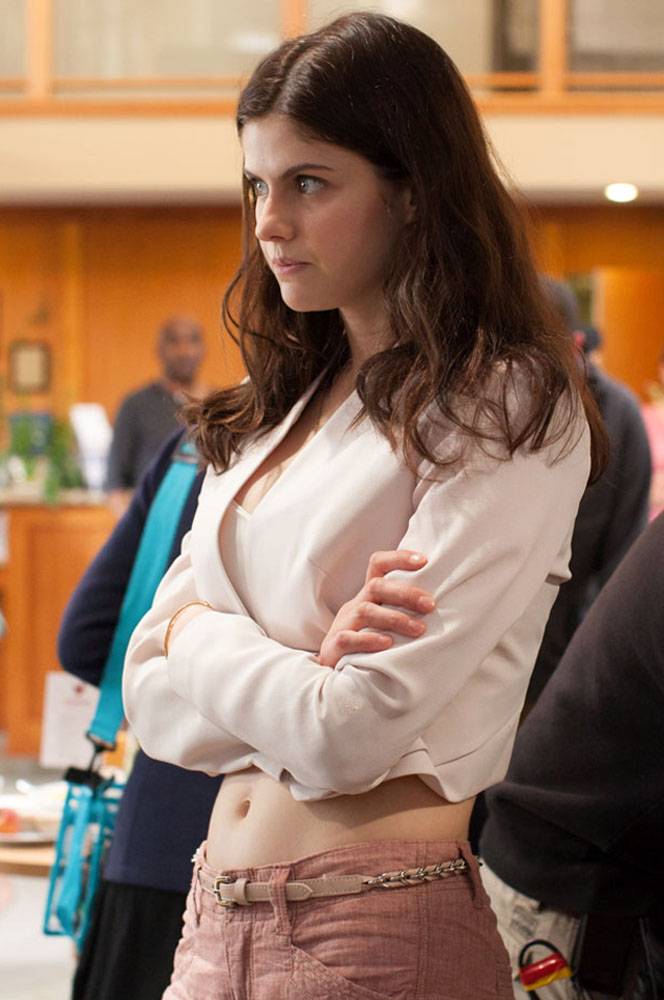 Alexandra Daddario's most recent film, When We First Met, wasn't exactly well-received with critics who gave it a score of 33%. But nobody should blame Daddario for jumping at the opportunity to appear in a Netflix movie, as it definitely should help her overall popularity.
Not also hurting things was her appearance in Baywatch in 2017 that made nearly $200 million. Daddario has agreed to appear in the sequel for both Baywatch and her other previous hit, San Andreas which earned close to $500 million!
Perhaps she just loves working with Dwayne Johnson? Though who wouldn't.
Daddario will be teaming up with the Winter Soldier, Sebastian Stan, for We Have Always Lived in the Castle which is set as a mystery thriller and the action thriller, Nomis which also stars Superman (Henry Cavill) and Nathan Fillion. (Sources: iMDB, Wikipedia, RottenTomatoes)
17

Fall To B-List – Lea Michele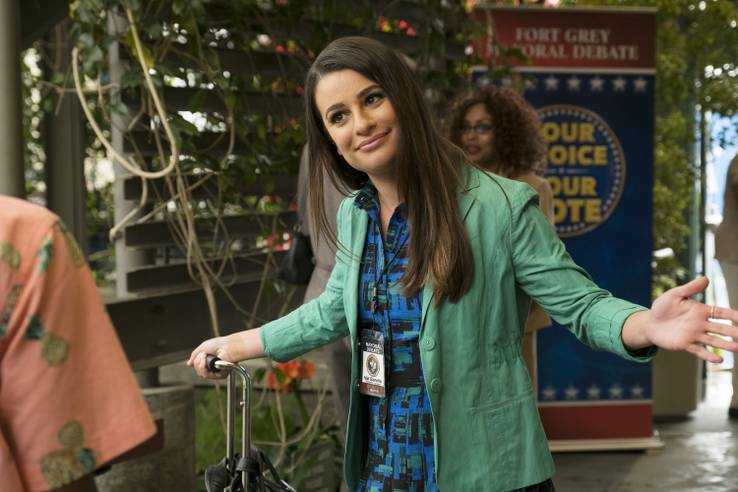 When you look at the popular sitcoms in Hollywood it may seem like it's very easy to land a successful hit. But perhaps Lea Michele can be a cautionary tale of how it really goes. She first had a huge hit with Glee where she was one of the biggest stars in Hollywood. Even if people weren't watching her on the screen, many people were more than happy to buy music from the show on iTunes or listen to it through YouTube.
Michele stayed in the public spotlight with a role on the series Scream Queens, at least until it was canceled. She bounced back with a role on The Mayor last year, but that series has also now been canceled. With nothing planned for her acting future, this A-Lister may finally be singing her last note. (Sources: iMDB, Wikipedia, RottenTomatoes)
16

Rise To A-List – Riley Keough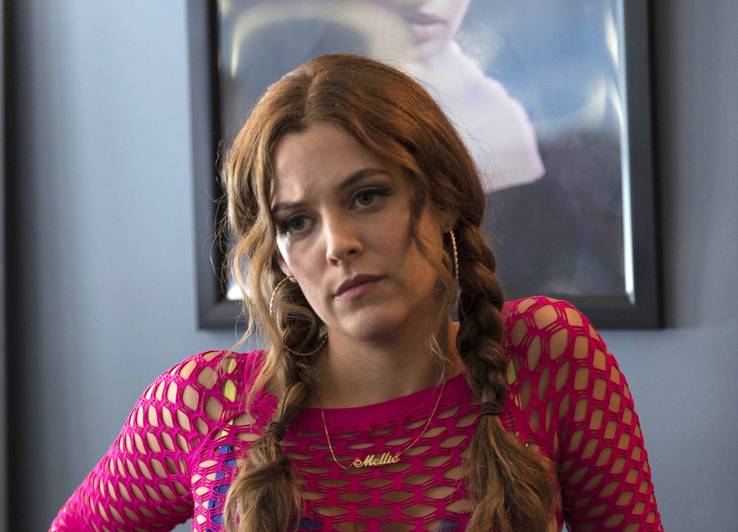 If you look at the last few movies that Riley Keough has been in, you'd be surprised more people don't know about her. Keough was in Logan Lucky (93% on Rotten Tomatoes) and after that took up a role in the dramatic drama Paterno (74%) that covered the scandals at Penn State University. Which means that at the very least she knows how to pick movies that excel both in front of and behind the camera. Something that may one of the biggest reasons as to why you should be confident in her future.
Keough has several chances to continue excelling in the near future including the Netflix thriller, Hold The Dark, that also stars Alexander Skarsgård. She will also be appearing in an upcoming horror film, The House That Jack Built, that is directed by Lars von Trier. (Sources: iMDB, Wikipedia, RottenTomatoes)
15

Fall To B-List – Chelsea Handler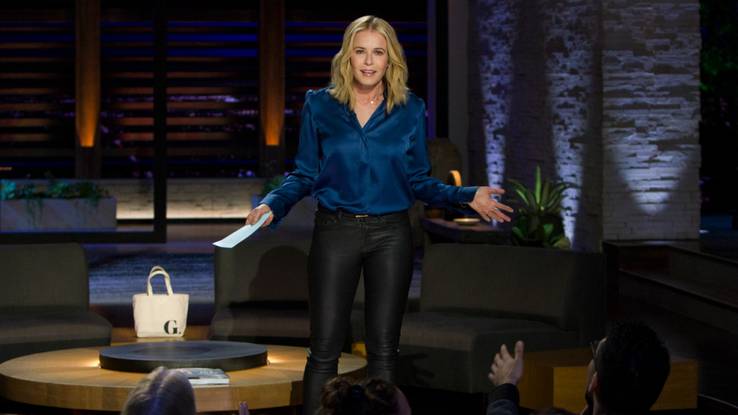 There are many shows that Netflix has produced that are tremendous. Chelsea Handler's talk show Chelsea could have been one that in your opinion, was definitely not worth your time. At the end of the day, that at least seems to be the opinion as far as the executives at Netflix were concerned. The show while lasting 2 seasons, was canceled earlier this year.
Handler's prominent role on the streaming giant has made people aware of her, whether they want to or not, but now is the time for her to disappear from your screens. That being said, she did say she has an upcoming political documentary that will be streamed through Netflix though no scheduled date has been named. (Sources: Wikipedia, HollywoodReporter)
14

Rise To A-List – Natalie Dormer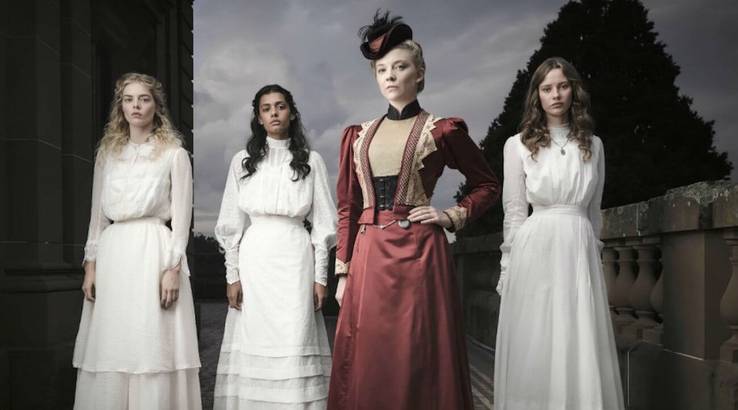 Fans of Game of Thrones (so you know, everyone) knows who Natalie Dormer is. But unfortunately for Dormer, she was one of the many casualties that have fallen by the wayside along the ride. While her career seemingly stalled out for a little while, Dormer has several projects this year that will bump her back to the spotlight.
This includes an end of the world "patient zero" type horror film that also stars Stanley Tucci, appropriately titled Patient Zero. Dormer, Mel Gibson and Sean Penn also all team up for The Professor and the Madman that is set in the 19th century. And just in case you only love Dormer on TV, she was also recently in the mini-series Picnic at Hanging Rock. (Sources: iMDB)
Featured Today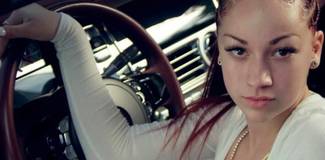 Cash Me Outside Girl Throws Shade At Nicki Minaj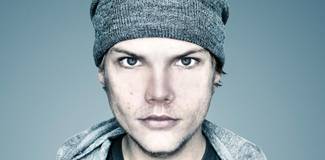 Avicii: DJ & Producer Dead At 28 Years Old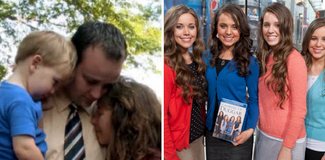 15 Photos Of The Duggar Family That Make Us Question Their Family Rules

13

Fall To B-List – Zooey Deschanel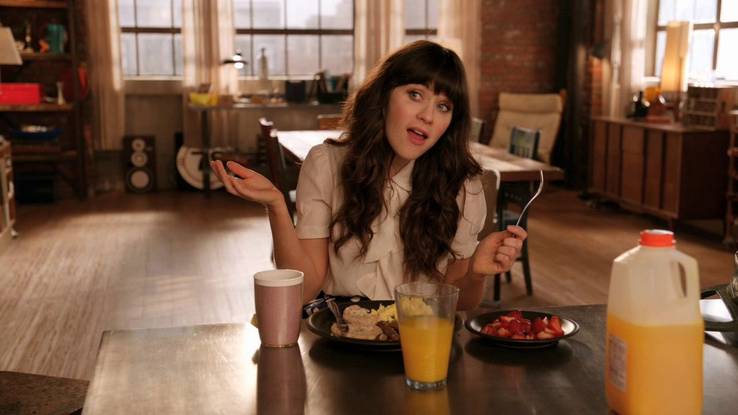 For over 130 episodes Zooey Deschanel has left the world entertained with her character of Jessica Day on New Girl. Deschanel's success has also occurred outside of the world of television with movies such as 500 Days of Summer and Yes Man.
The series was nearly canceled after it's 6th season, but fan support saw it get renewed for what is currently its last season.
Deschanel's career as an actress going forward may be largely dependent on how people feel about how the series wraps up. Especially because she currently has no other projects scheduled, which means that the general public may start to forget about her for that reason alone.
That being said, Deschanel did recently become a mom for the 2nd time, so she may have other things on her mind than her status level in society. (Sources: iMDB, Wikipedia, CinemaBlend)
12

Rise To A-List – Evangeline Lilly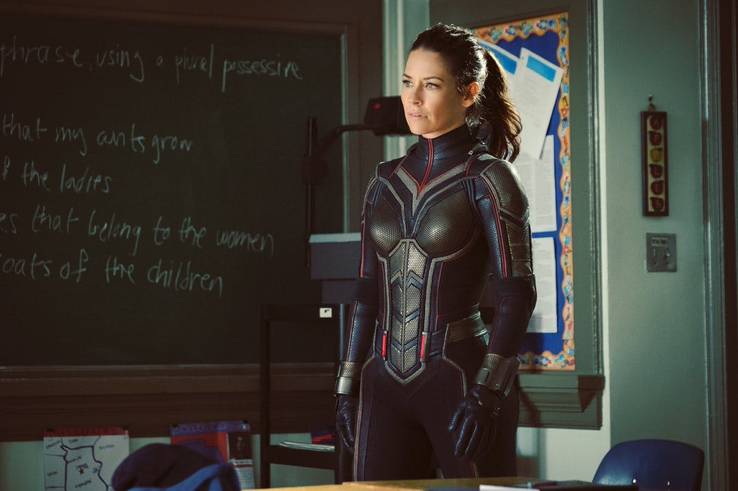 If you loved the television series Lost, you may have mixed feelings on Evangeline Lilly. Sure, she's a tremendous actress, but holy smokes did her character have some annoying moments at times. But Lilly is definitely safe and far away from the island now and is working hard to elevate herself to that next level in Hollywood.
While she was a minor part of the original Ant-Man, her role as the Wasp is going to be expanded on in a huge way with the upcoming Ant-Man and the Wasp.
If she comes away more impressive than Paul Rudd, expect her status to reflect that.
Lilly is also included in the 4th Avengers film which is surely going to be even bigger than Infinity War. The back half of 2017 also saw Lilly appear in the horror film Little Evil which came away with a score of 90% on Rotten Tomatoes. (Sources: iMDB, Wikipedia, RottenTomatoes)
11

Fall To B-List – Sandra Bullock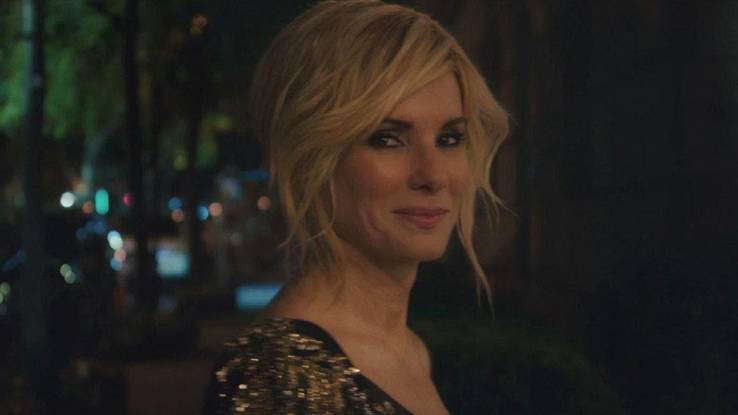 Sandra Bullock is working hard at the moment to make sure she is a tremendous mother to her 2 children. But as an actress, she perhaps has the future of her career hanging on the potential success of Ocean's 8.
A film that hopes to follow the same legacy as the Ocean's trilogy, just with an all-female cast. If the film hits, you can expect to see Bullock in theaters for the foreseeable few summers. But if it fails, like the recent Ghostbusters film it's going to be a huge knock on Bullock's career. Following this, she also has a post-apocalyptic horror film, Bird Box, that will be airing through Netflix in December. Especially because as Adam Sandler has shown, a Netflix movie doesn't exactly mean a beloved film. (Sources: iMDB, Wikipedia)
10

Rise To A-List – John Krasinski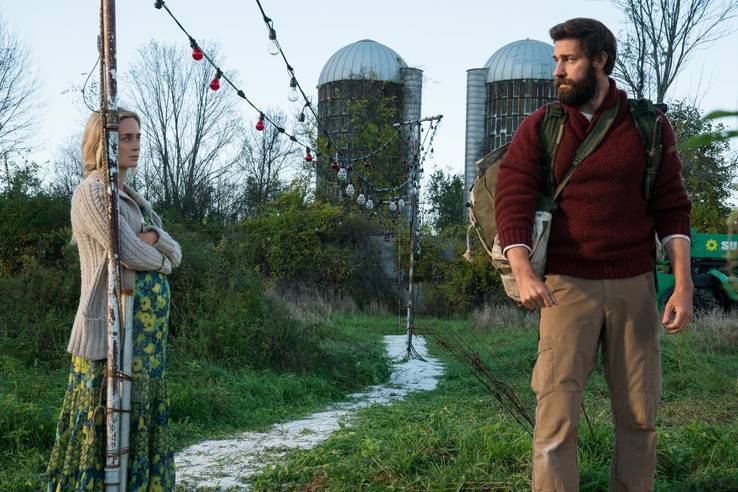 John Krasinski is always going to have a warm spot in many people's heart for his role as the beloved Jim Halpert on The Office. But after The Office Krasinski seemed to fail to land that knockout punch as an actor that would push him to that next level.
But Krasinski started coming back on the scene with Detroit coming out in 2017 and scored 84% on Rotten Tomatoes. That's nothing in comparison to the impact that A Quiet Place will have on his career though.
Krasinski helped write, directed and starred in what many people are calling one of the best horror films of all-time. With a current critical consensus of 95% on Rotten Tomatoes, it should be clear that there aren't many people who would fight that opinion.
Krasinski will be everywhere by the time 2019 rolls around and it couldn't happen to a nicer guy. (Sources: Wikipedia, RottenTomatoes)
9

Fall To B-List – T.J. Miller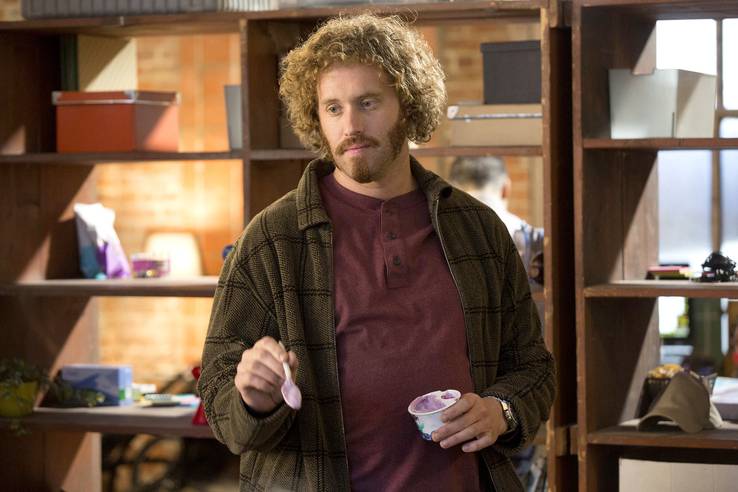 Deadpool 2 is one of the most anticipated movies of the entire year. But it may also serve to be the last significant role of T.J. Miller's career.
Miller also had a role in the blockbuster Ready. Player One but was seemingly not promoted at all. With good reason though, as Miller was recently taken in for issuing a threat.
Which is already an awful thing to do, but may become even worse in your opinion when you learn that he made the threat while he was heavily influenced. This also means people also won't be surprised if his role in Deadpool 2 as Wade's best friend that he is reprising from the original is minimized.
Miller's prior success also saw him be one of the stars on Silicon Valley and the unfortunate attachment to The Emoji Movie. (Source: Wikipedia, iMDB)
8

Rise To A-List – Tessa Thompson
Tessa Thompson started appearing on many people's radar for the first time when she landed a role in the beloved film, Creed. But as successful as Creed was, she came on to the scene in an even bigger way when she was one of the leads in Thor: Ragnarok. Not a bad one-two punch!
Thompson's success isn't only limited to the big screen, as she also has a role in the critically-acclaimed series, Westworld.
Along with featuring standout performances from others such as Evan Rachel Wood and Thandie Newton, the series is also currently airing its 2nd season. Which means you can probably binge the 1st one over the weekend (trust us, you won't want to stop) and be ready to go!
Thompson's future is even brighter with a return to the Creed franchise currently being filmed, as well as one of the roles in the upcoming spin-off of Men In Black. (Sources: iMDB, Wikipedia)
7

Fall To B-List – Kathy Bates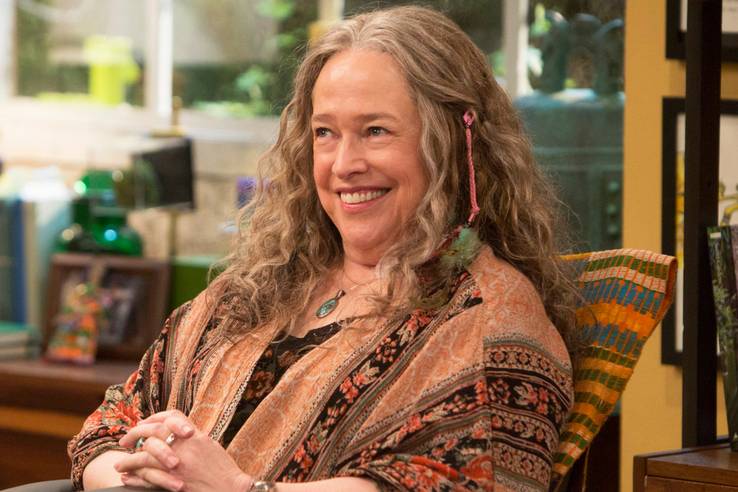 Kathy Bates was unable to find the winning formula with her Netflix series Disjointed which was recently canceled. C'mon Kathy, you knew your target market was at home watching! Bates' recent film success has also been disappointing with misses such as Bad Santa 2 which scored 23% on Rotten Tomatoes and the upcoming Krystal which is at 0%.
Bates' career in Hollywood used to be tremendous and includes hits in films like Misery as well as lending her talents to the American Horror Story franchise for multiple seasons and at least explains why she was so loved. Perhaps Disjointed coming off the air will free her up in time to save the back half of her career. (Sources: HollywoodReporter, RottenTomatoes, iMDB)
6

Rise To A-List – Alison Brie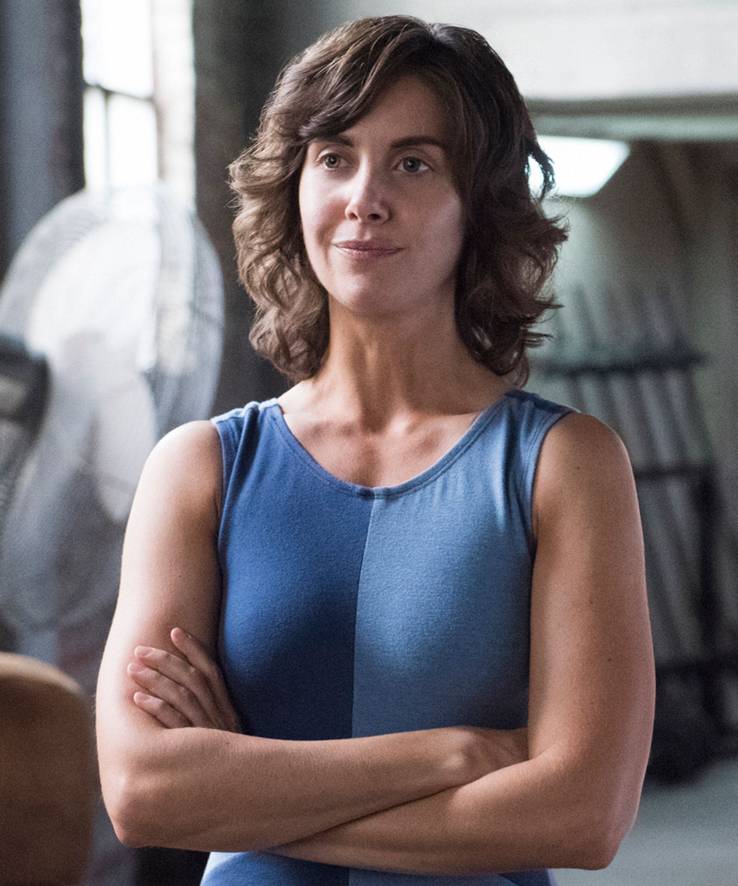 Anyone who has watched Community knows that Alison Brie has the chance to come and light up the screen with her delightful personality. But when looking at the success of the series, it seems like Donald Glover is the name that people remember the most. Though people may be even more impressed when they see Brie in GLOW.
Critics loved the first season of the Netflix series, giving it a score of 94%.
Which perhaps made it an even easier decision for Netflix to go ahead and sign on for the 2nd season, where we're sure Brie will be even more brilliant. As we're sure having to get into the character took a great deal of preparation before the cameras ever started rolling and she can definitely build off of what she's started with.
While a voice-over role, Brie also still shines as the voice of Diane Nguyen on BoJack Horseman. Coincidentally, both shows are available through Netflix and will both help feed into Brie's popularity. (Sources: iMDB, Wikipedia)
5

Fall To B-List – Russell Crowe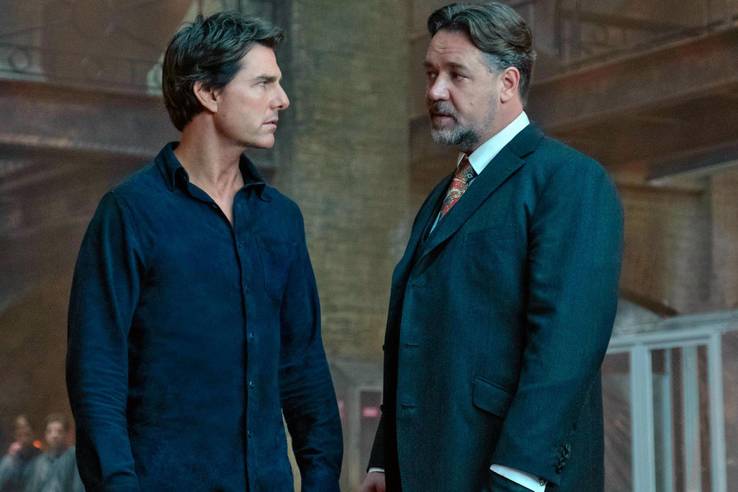 The most interesting thing to happen to Russell Crowe this past year was his divorce auction where Crowe sold off various pieces of movie memorabilia. The various items, that included a breastplate from Gladiator ended up making Crowe $3.7 million. In the world of acting though, Crowe seems to be on his last legs. The Mummy was a huge movie, but also a huge disappointment.
And looking at the rest of 2018, Crowe has only 1 movie, Boy Erased, scheduled which means it could be make or break time for Crowe. He may always have those classic films that people will love watching (such as Gladiator) but that may also make his potential fall from grace all the more disappointing. (Sources: dailymail, RottenTomatoes, iMDB).
4

Rise To A-List – Chadwick Boseman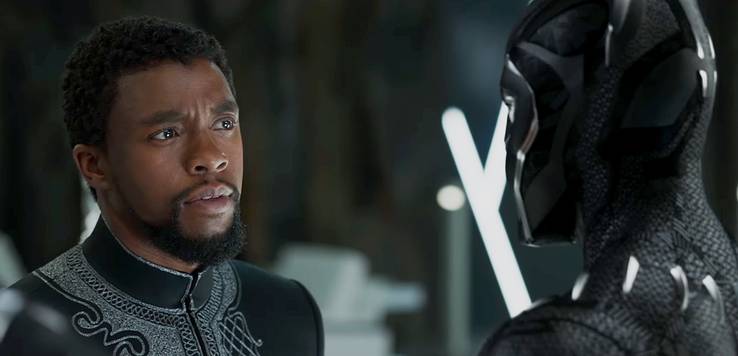 Prior to Black Panther, people who knew what Chadwick Boseman had done as an actor knew that he had a tremendous amount of talent. He's fantastic in 42 where he plays Jackie Robinson, he's amazing as James Brown in Get on Up, but we all know he's stupendous as T'Challa.
Boseman's first appearance as the Black Panther came in 2016 with Captain America: Civil War, and while cool, Boseman still blended into the sea of A-Listers that surrounded him.
With his standalone film Black Panther smashing box-office records left and right, it's clear the world is ready for Boseman to enter that A-List status. The only thing holding him back is the fact that his only upcoming projects are Marvel related, which may reduce his appeal to people who aren't down with the Marvel. (Sources: iMDB, Wikipedia)
3

Fall To B-List – Nicolas Cage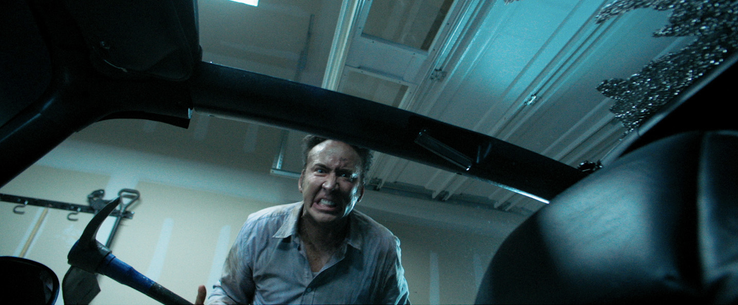 Nicolas Cage has been going on a downward path as an actor for a while now. Even when Cage does put out a movie that critics can get behind, it doesn't seem to get much attention from the general public. As was the case with Mom and Dad, the black comedy that also starred Selma Blair. It scored 73% with critics on RottenTomatoes, but a limited release of the film saw it take in under $200,000.
That being said, Cage's long history of having a prominent role in Hollywood seemingly still keeps him among the A-Listers.
Cage recently announced that over the next few years he is slowly going to try and move into the role of a director. Which means that slipping more into the background might be something he prefers. As even the best directors aren't anywhere near the status of A-List actors. (Sources: RottenTomatoes, Wikipedia, indiewire)
2

Rise To A-List – Travis Scott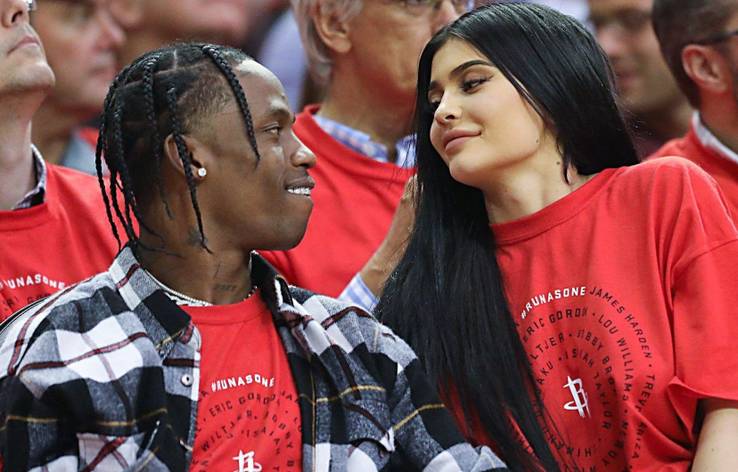 When Travis Scott started up with Kylie Jenner, the first reaction that many people may have had was "who's that?". A musician, yes, but one that definitely didn't have nearly the same star-power as Tyga who Kylie had been with for years prior.
But Scott's worked hard at his career over the past year to help elevate himself in many people's eyes. For all intents and purposes, Scott has also stepped up at home and been a standup Dad to Kylie and Stormi. Something that on its own would keep him among the A-Listers for the foreseeable future. Let's just hope he doesn't mind being the focus of the paparazzi to such an extreme degree because we're sure it adds extra pressure. Which means the real question is, can he keep this good thing going? (Source: Wikipedia)
1

Fall To B-List – Tristan Thompson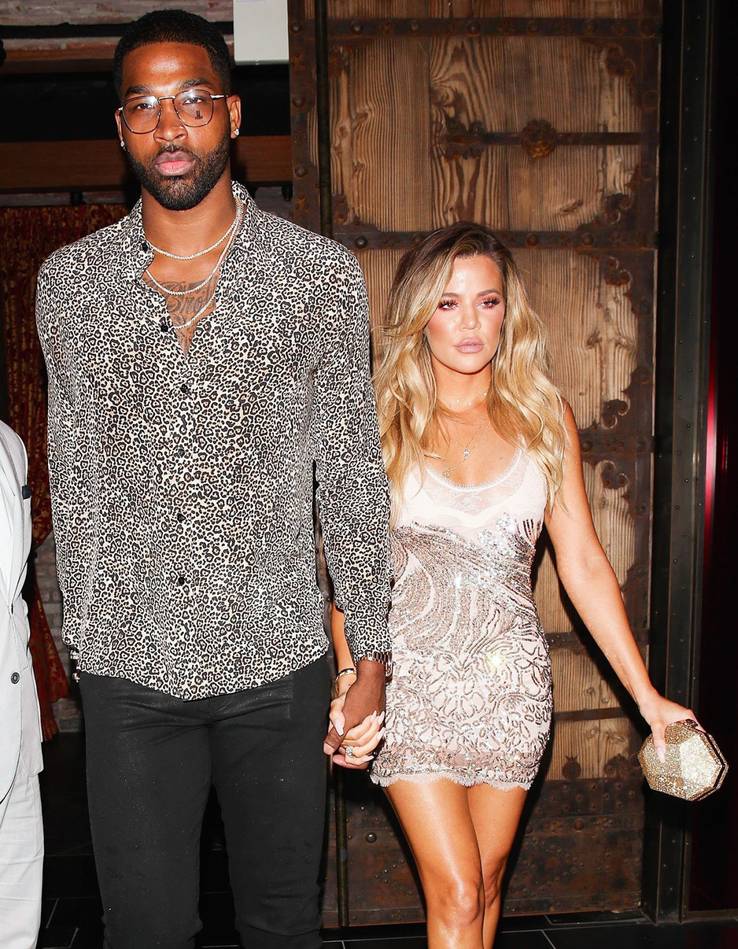 Tristan Thompson was never going to be the biggest star in Cleveland as long as he was suiting up alongside Lebron James. But over the last year, Tristan was talked about even more when it came to the tabloid news. Though when he started dating Khloe, what could he have expected? Not helping the attention is the fact that he decided to stray while she was carrying his child.
Thompson is not coming out of this situation looking good, including having a minimal impact on the basketball court. He could have turned last year's run in the role of an A-Lister into something he sustained the rest of his career, but if Khloe gives him the boot, so should everyone else in Hollywood. (Sources: Wikipedia, dailymail)
Source: Read Full Article