Being a child star is not all what it's cracked up to be. Just think about some of your favorite child stars and how they've managed to pretty much mess up their lives as they've gotten older. But who can blame them? Growing up in front of the camera can't be easy, especially now in an age where the paps are always on standby and watching their every move. While some of us get the comfort of falling, making mistakes and learning in private, we know that young Hollywood definitely does not get it easy.
Ariana Grande has also had her fair share of mishaps in front of the camera. We remember her as that cute little Nickelodeon star and in just a few years, she's managed to be one of the biggest pop stars, selling out arenas all over the world. One can argue that Ariana is definitely a DIVA in the making.
What is the definition of a "Diva"? Well, Queen B told us that "a Diva is a female version of a hustler". Other definitions of the word allude to a woman who is a celebrated artist and who may also be a little on the demanding side. Most Divas are nowhere near Ariana's age group so I guess she is starting a little early. Because she is so young on her Diva journey, she understandably gets her hits and misses. Scroll down as we now bring you those hits and misses as Ariana finds her way to being a true Diva.
20

PopStar – The Girl Can Sing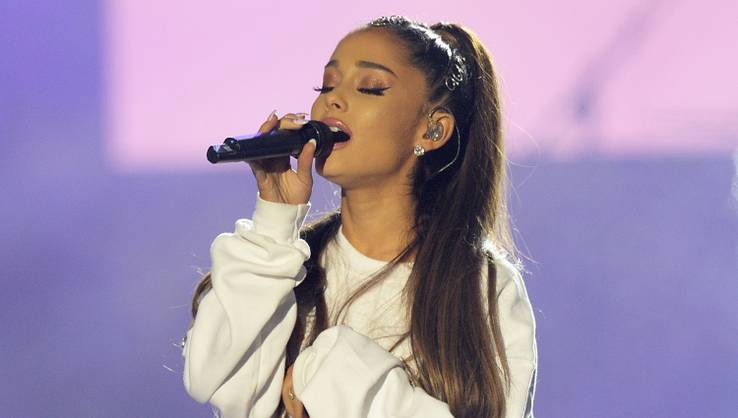 First up is the vocal cords. Many people nowadays mistake being a Diva as just a woman with a whole lot of stardom and demands. Sure, that might be partly part of the package but that is not at all what makes a Diva. Just think about some of your favorite Divas – Whitney Houston, Mariah Carey, Aretha Franklin…They all have one thing in common. And that thing is what ultimately makes them the Divas they are – They all can sing their lungs out.
At just 24 years old, Ariana can definitely hit those notes. The most surprising aspect of it all is that she has no formal training. Yep, you read right. The girl is clearly gifted. She told this to Complex and considering her vocal range, everyone was understandably stunned. "Music just kind of happened, I never really trained for anything. I played French horn for a few years, that's where I learned a lot about sheet music and theory. I play a little bit of piano by ear but it's mostly just singing, which I never was trained in."
19

Normie – Munching In the Streets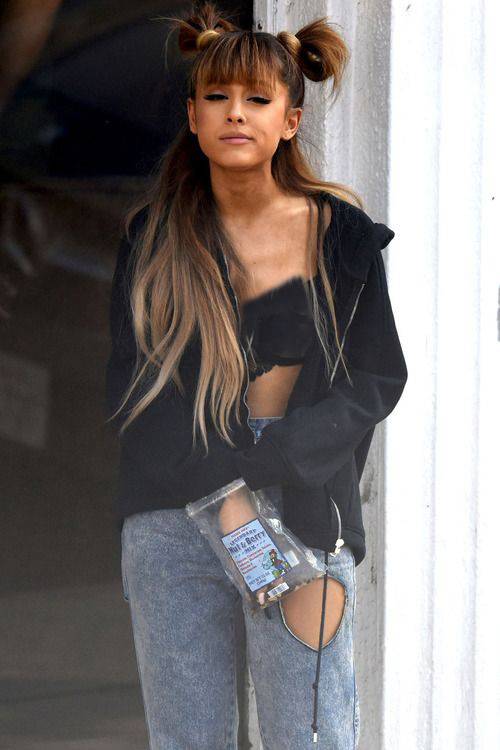 Okay, this is the first D-List moment on the list because honestly, it's probably one of the worst. Just staring at the pic, Ariana looks nothing like a Diva and if she's really serious about being a musical Diva, then she needs to seriously reconsider her snacking situation. Everybody knows that a Diva puts on that Diva attitude and persona from the moment she wakes up in the morning until she gets back into bed at night. There is no resting time of being a Diva. You want to be one? You need to act like one at all times.
In this pic, Ariana clearly forgot about her Diva aspirations. No Diva leaves the house with messy hair. No Diva leaves the house with holes in their pants. No Diva walks around in sweats and most importantly, no Diva munches on some random everyday snacks, while out on the streets.
18

PopStar – Performing At "March For Our Lives"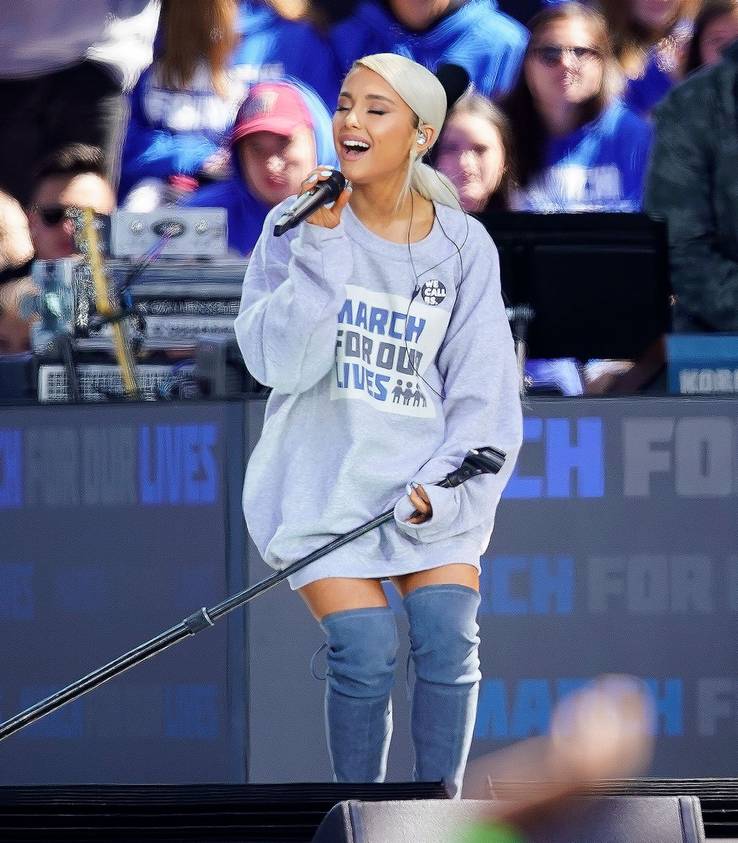 Okay, so we've already established the fact that Ariana gives us Diva vibes everytime we hear her sing. Right now on the list, she has another Diva moment that I'm sure will be make the older true Divas in the music industry just very proud of her. Ariana performed live at the "March for Our Lives Rally" in March this year. She joined other superstars on the stage in Washington, D.C. and the concert was aimed at ending gun violence.
She didn't just get up on stage and sing, she also had a few words for the audience, which showed that this concert meant a lot to her. "This is for those brilliant students here today that are leading this march and for everybody participating today. Thank you so much for fighting for change and for love and safety and for our future".
17

Normie – Bad Prom Dress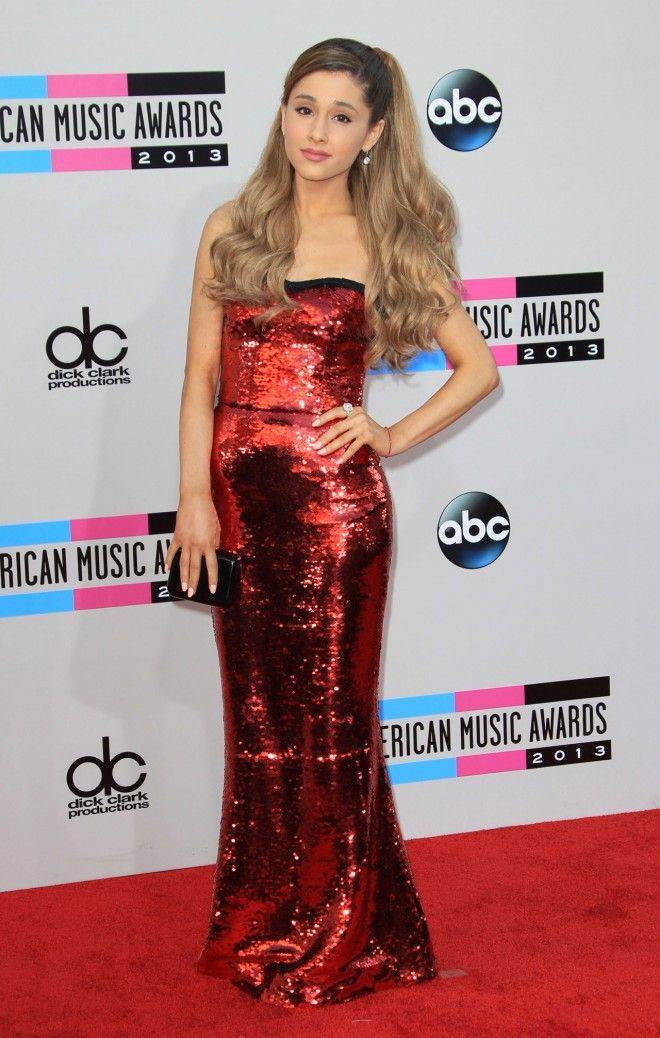 Okay, earlier on the list I spoke about the importance of a Diva always looking their best. Well, one look at this pic and you'll understand exactly what I'm talking about. While in the previous D-List moment, Ariana looked a little scruffy and so not put together, this pic, however, is completely different. This pic is sad because she clearly made a lot of effort to look this way.
I'm having trouble understanding how on earth this was the best item in the options that Ariana had. I just don't get how shiny prom dress says: 'I'm a Diva". If she was on her way to prom, maybe we could be a little more forgiving but, she was not going there. She was at an awards evening, for goodness sake.
16

Popstar – Appreciating Her Fans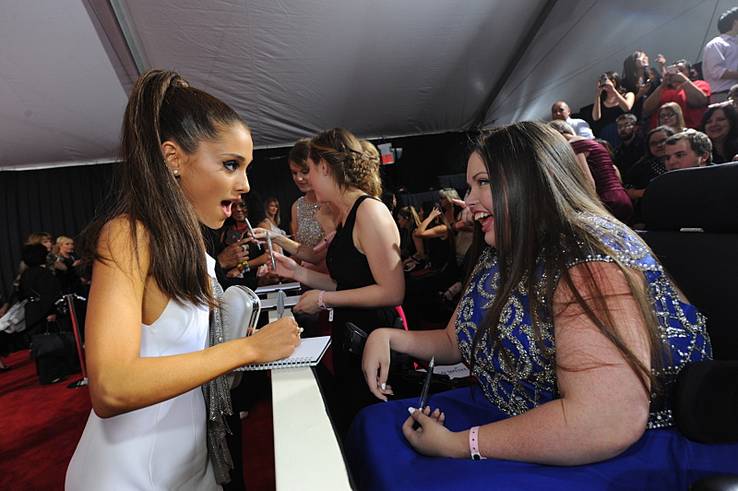 This is on the list because every Diva knows that they are nothing without their fans and Ariana seems to have learned that very quickly. When she started singing, there were a few rumors about her being annoyed by the constant attention she gets from fans. Whether or not this may have been true, that quickly changed as on her social media, she usually refers to them as her "loves" and further revealed to Allure her love for them. "I feel a motherly attachment to them. I wish that I could instill in them the things that my mom tries to instill in me.
15

Normie – Being A Bunny On Halloween…Like Everybody Else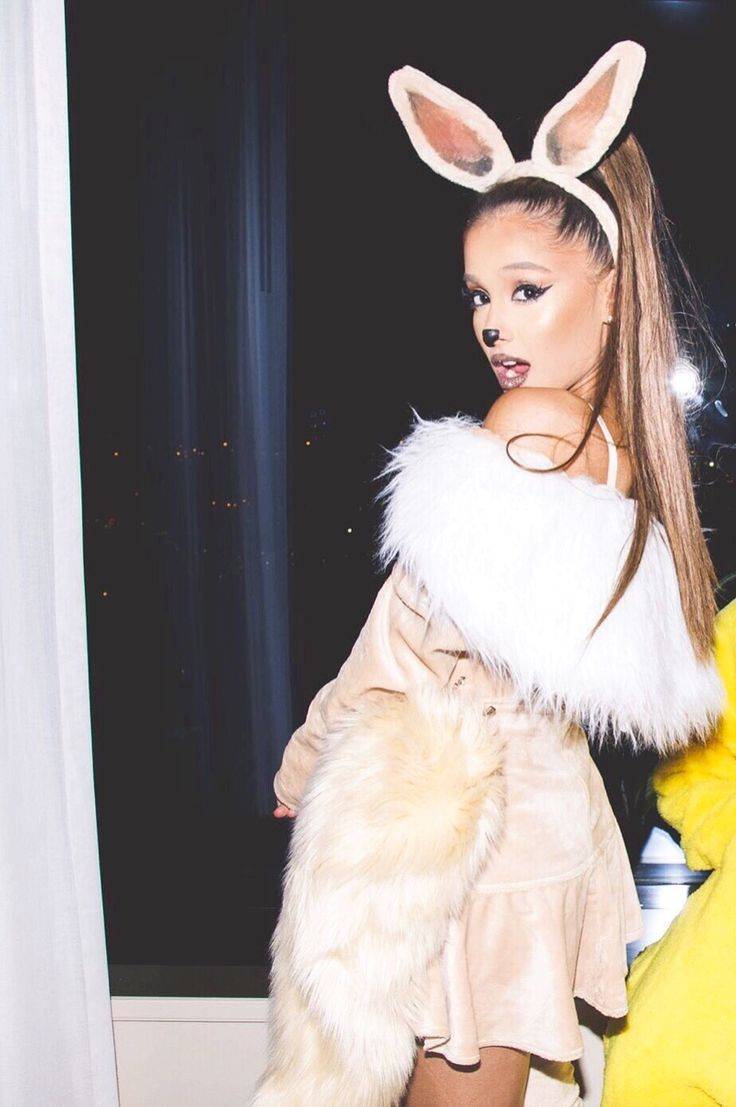 Ariana regularly wears bunny outfits for Halloween This fall under D-List behavior not because she looks horrible or anything. Nope, she actually looks very cute. The makeup is all fun and made up and the outfit fits her very well. The reason why this falls under D-List is because pretty much every cute girl does this for Halloween. It's so 2004 with Mean Girls. It is unoriginal. It's not creative at all and everyone knows that a Diva does not follow trends, she makes them. Ariana following this Halloween bunny trend that has been around for over a decade is so D-List behavior.
14

Popstar – Sound Checking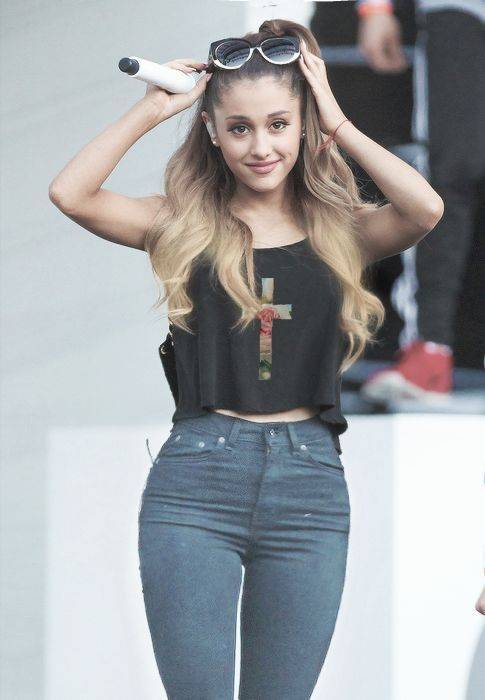 Going back to what a true Diva has to offer all of us – her voice and her music. Nowadays, it is so easy for these young artists to get swept up by the fame that they forget why we love them in the first place. We love Ariana because of that beautiful voice of hers that demands attention. Every time before she has a performance, the young lady makes sure that she does a proper sound check – just to make sure that everything sounds as good as it should – Just like a true Diva. Now, if only she could explain this to dear Mariah.
Featured Today
20 Royal Rules Kate Middleton Broke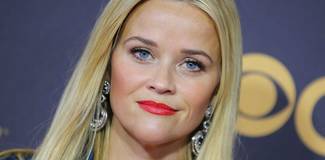 10 Photos Of A Young Reese Witherspoon Vs. 10 Recent Pics Of Her Looking Ageless

8 Wrestlers Who Felt Brock Lesner's Heat In Real-Life (And 8 He Likes)

13

Normie – Impersonating Other Celebs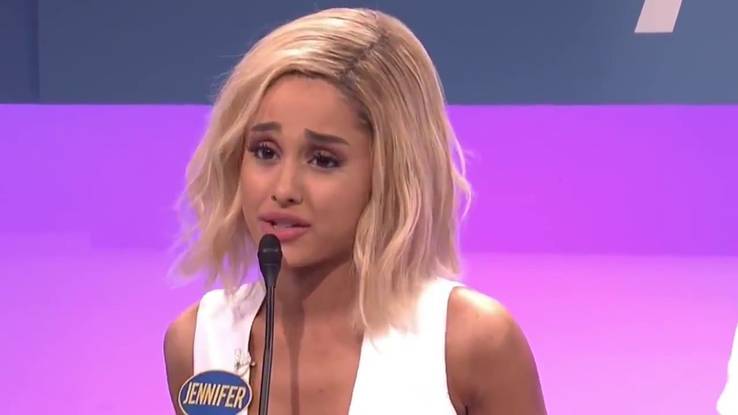 We know that the Nickelodeon princess can act so it was no surprise that she killed this Jennifer Lawrence impression on SNL she did back in 2016. Jennifer herself was very impressed with Ariana's portrayal of her as she told Vogue in an interview that she thought it was "Spot on!" and she loved it very much. So why is this not under her Diva moments then? The answer is quite simple, actually. Think about some of your favorite Divas out there. The reason why this falls under the D-List behavior is because…well…Divas don't impersonate anyone. Instead, people impersonate them.
12

Popstar – Only Getting Photographed One Side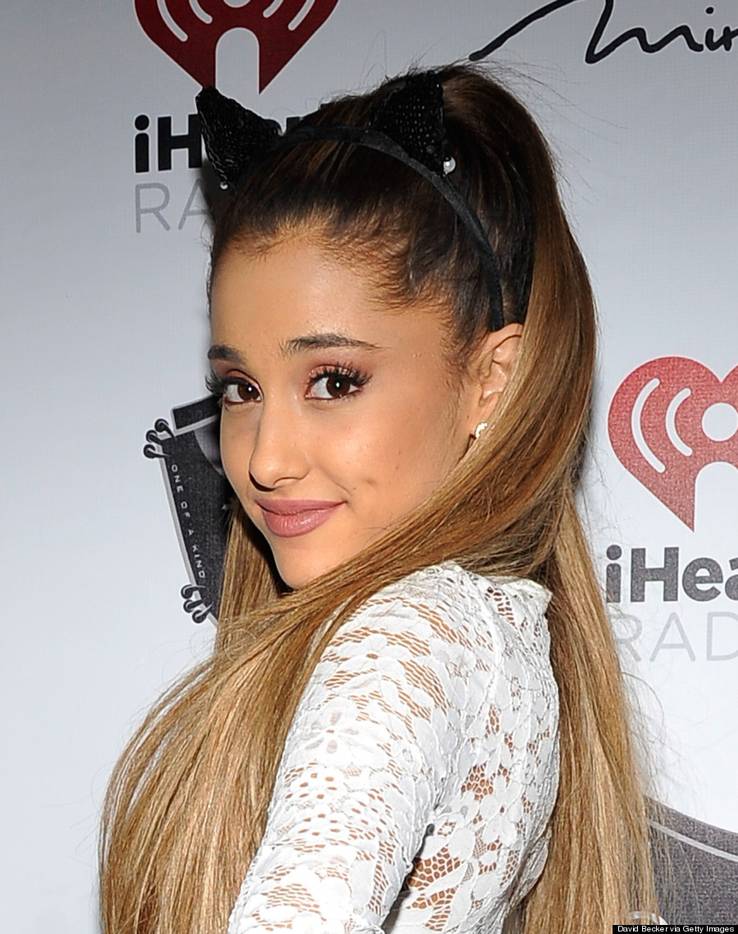 A true Diva knows that she needs to look good in all photographs. Mariah, for one, has been outspoken about wanting to only be photographed on her best side. At first, people thought that Mariah was just being petty but when you're a Diva, you know the importance of only looking your best. Ariana has learned that as well as she has been known to demand the paparazzi to only photograph her on her left side – the side with her dimple, as she feels that it is her best side. When this started, there were many naysayers and paps accusing her of having "Diva antics".
11

Normie – Her Casual Wear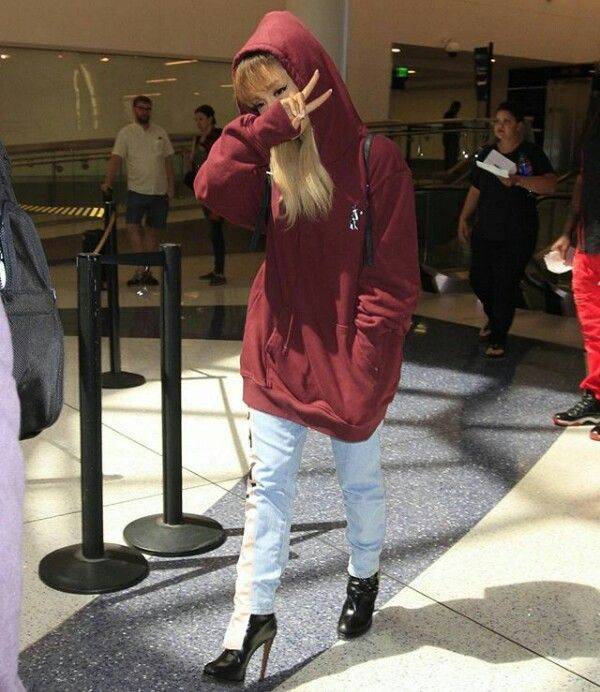 Ariana's casual wear falls under the D-List because it is simply not Diva enough. We know the girl is a natural beauty, she can sing her lungs out, she looks good on stage…but when she's out and about or traveling from city to city while on tour, she often forgets that she still needs to maintain that Diva look. While it's not necessarily the worst casual look, it still, unfortunately, doesn't quite live up to the Diva persona she aspires to. Her casual wear is clearly one area that she needs to improve on if she wants us to think of her in the same category as some of the greatest in music.
10

Popstar – She Brings It On The Red Carpet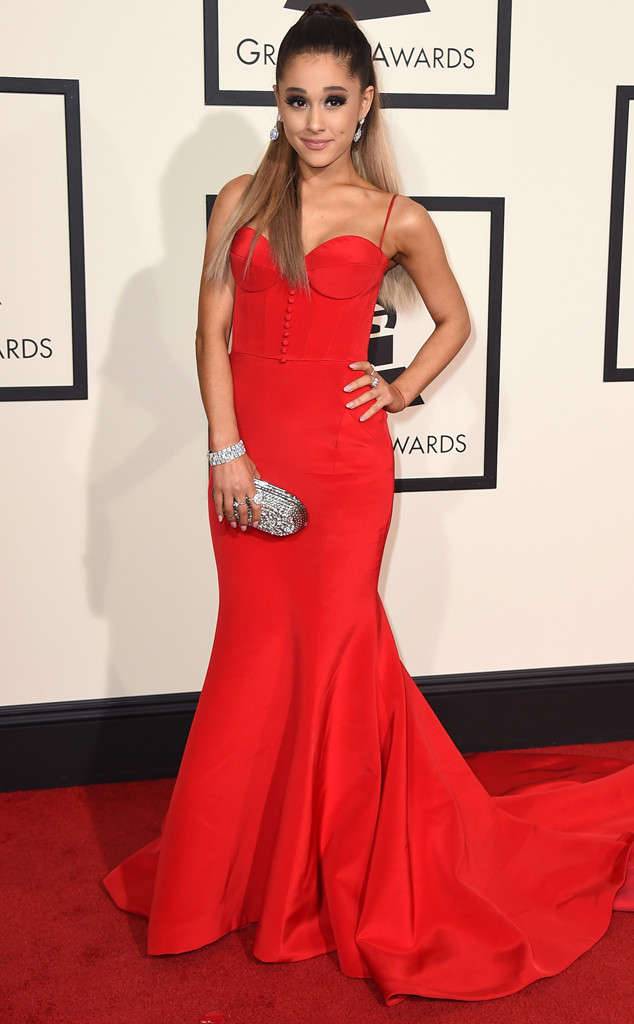 Now this is what I'm talking about. Even the little smirk on her face lets you know that she knows she is bringing it on the red carpet. Whether we like it or not, the reality is that the entertainment industry places a lot of emphasis on an individual's looks. Yes, it is important for a musician to be talented but, we also need to look at you and like what we see. When it comes to the red carpet, Ariana understands that. She is pictured here at the 2016 Grammy Awards in a striking red outfit and looks like every bit of the diva that she is.
9

Normie – Looking Like A Child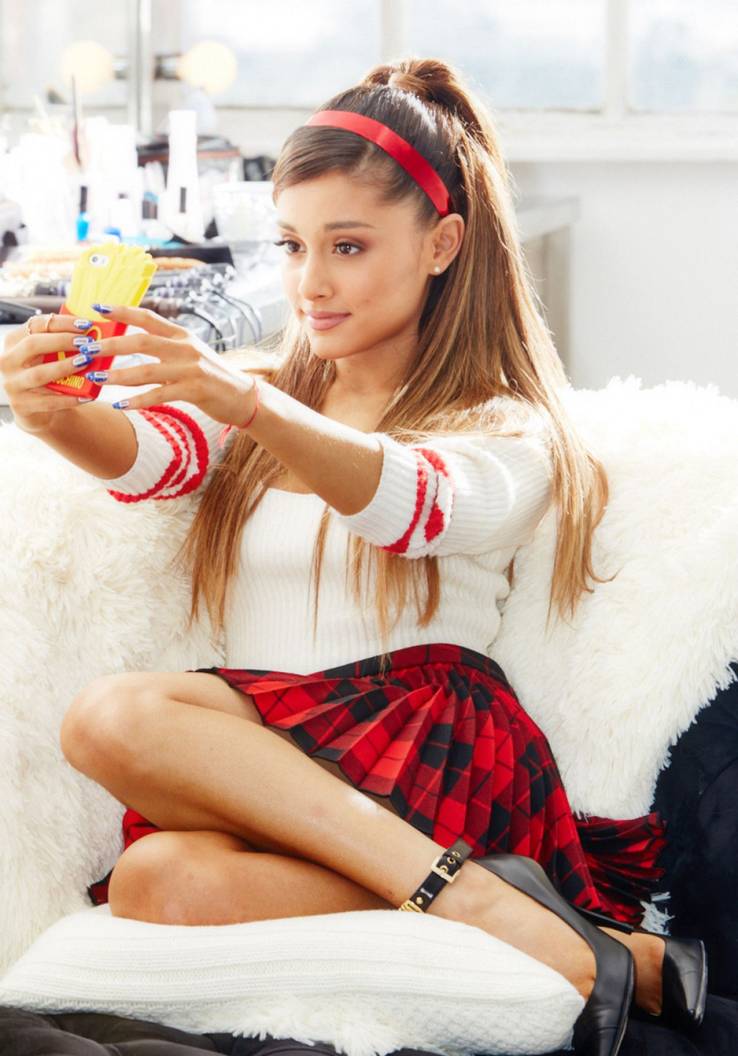 This is my personal pet peeve of Ariana's – her liking to constantly look like a little girl. Er…"Diva" and "Little Girl" are to never be uttered in the same sentence. Yes, she, of course, is naturally cute with a youthful look but her whole styling is often disappointing. It's almost as if someone in her style squad is in denial about her actual age. Ariana is in her twenties, people! Of course, women never want to look older. We enjoy it when we are told we look younger than our actual age. But the thing is, you can look young but you mustn't look like a kid…especially when you're trying to be taken seriously.
8

Popstar – Her Met Gala Moment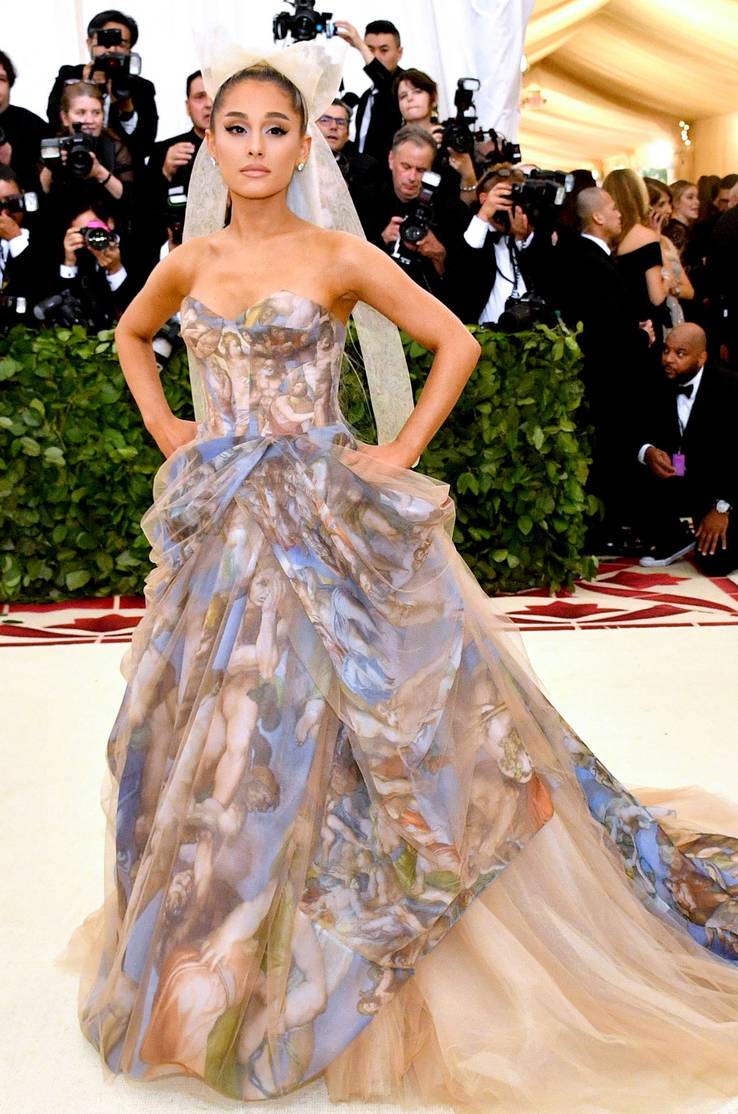 This is, of course, connected to the previous Diva moment of killing it on the red carpet. Red carpet moments are so essential for any artist because this is where your fans get to see you looking your best and being the Diva you aspire to be. Not all red carpets are created equal though. The Met Gala, in particular, is one red carpet you do not want to get wrong.
The fashion industry's elite all come to the Gala and they need to find you looking your best. Ariana nailed this look at the 2018 Met Gala that embodied the theme, Heavenly Bodies: Fashion and the Catholic Imagination. Considering the fact that this was her first Met Gala, we know that Anna Wintour was definitely impressed. The young Diva was also very excited about being invited for the first as she told E! "I am honored to be here. It is my first Met so I am really excited."
7

Normie – Her Dating Life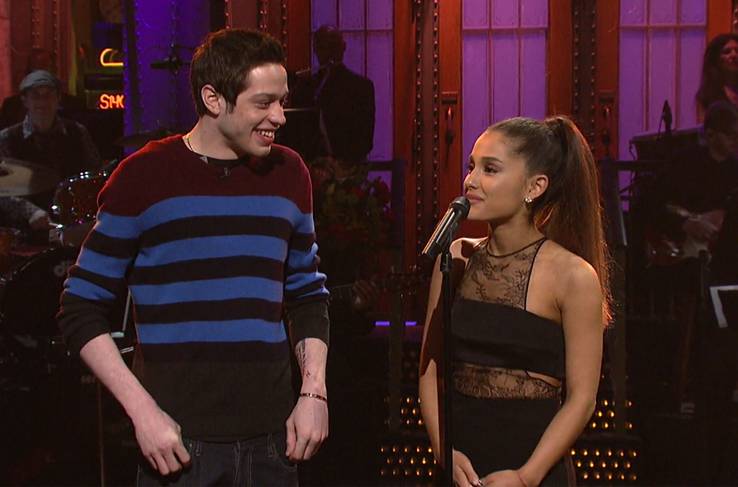 This is a bit of a tricky one. On the one hand, she's young and should be able to freely date whoever she wants to date. On the other hand, she sometimes chooses partners who are…well…just not A-List. Now, I know that the heart always wants what it wants, but for a young girl who is trying to earn herself a lasting Diva title, some of her choice of beaus have been questionable. Considering that she's young and beautiful, we will definitely be seeing her with many more guys by her side, but hopefully, it will be with guys more of the A-List kind.
6

Popstar – Collaborating With Some Of The Best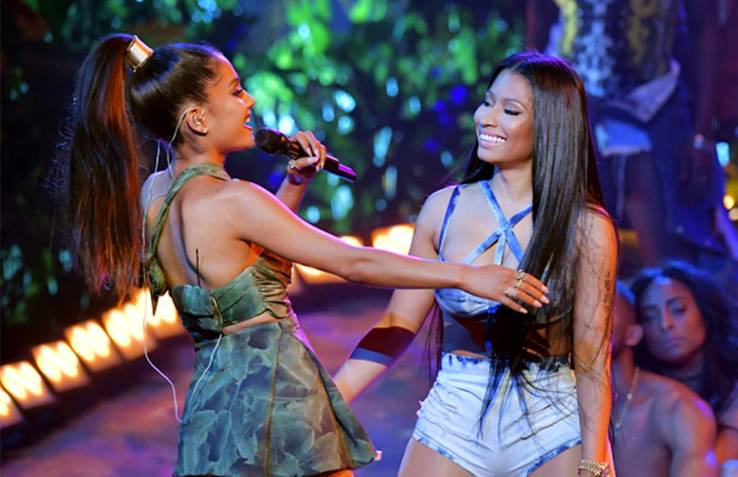 This is definitely one area of her career that Ariana is, without a doubt, getting right. We've already covered how a Diva needs to be able to sing and hit those high notes, we've also covered the importance of always doing sound checks before performances. A talented singer can do all of this, but the one thing that she'll need is hits on the charts. One way of getting these hits is by collaborating with some of the best in the industry. From Jessie J, to The Weekend, to Nicki Minaj, Ariana is being a true Diva by surrounding herself with only the best.
5

Normie – Pulling Her Own Luggage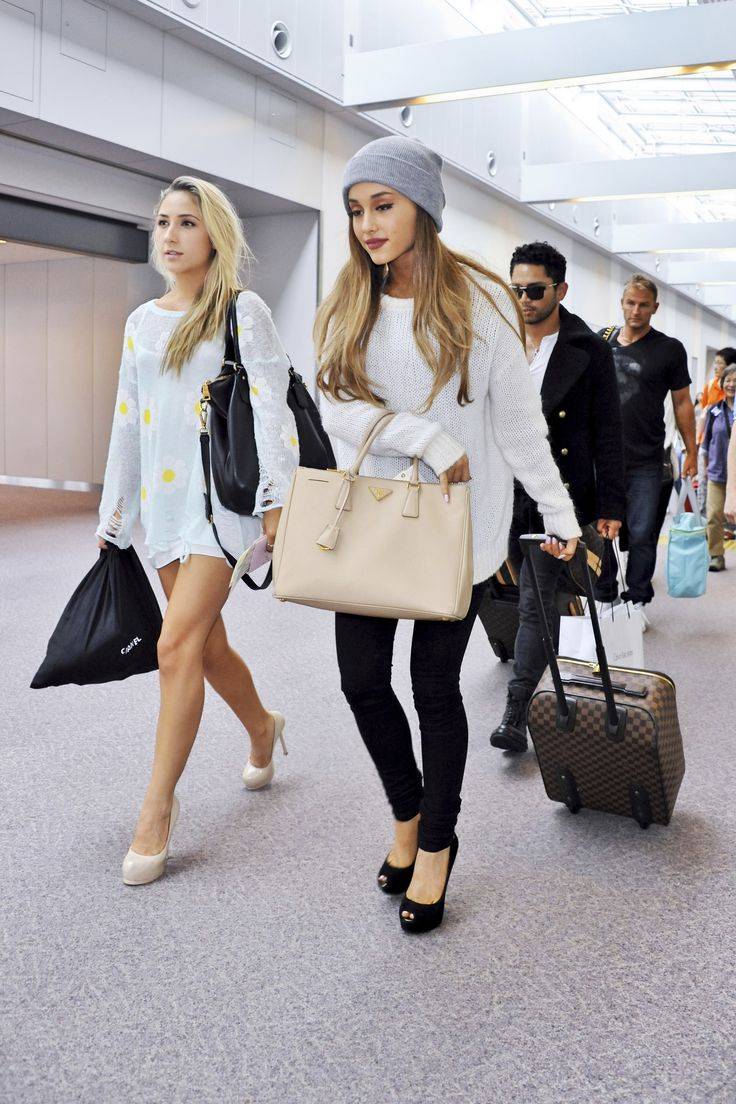 So we know that Ariana can be a little on the demanding side – Her wanting to only be photographed on one side proves that. Now, can't the girl demand to have help with her luggage? Seriously? Only us, mere mortals are to be seen dragging our bags around at the airport. For a Diva, this is the job of your assistant. Since she can demand to have specific pics taken of her, it is obvious that she has it in her. Not quite sure why she hasn't yet but since she is still learning to be a true Diva, we'll give her a pass on this one.
4

Popstar – Returning To Manchester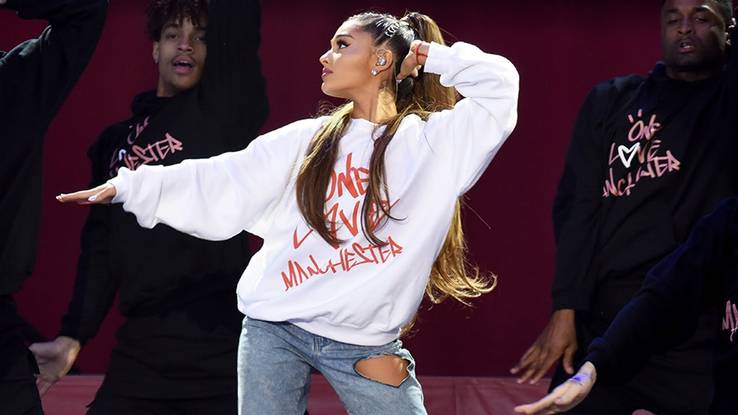 How can this one not be on the list? The young artist showed her courage when she returned to Manchester, England after a suicide bomber killed 22 people and injured 116 others at her concert in May 2017. She returned to the stage with many other artists as they spread much needed love in the city and raised money to benefit those affected by the incident. Ariana then spoke to her fans, encouraging them to be strong. "I love you guys so much, and I think the kind of love you're displaying is the medicine the world needs right now."
3

Normie – Rude During Interviews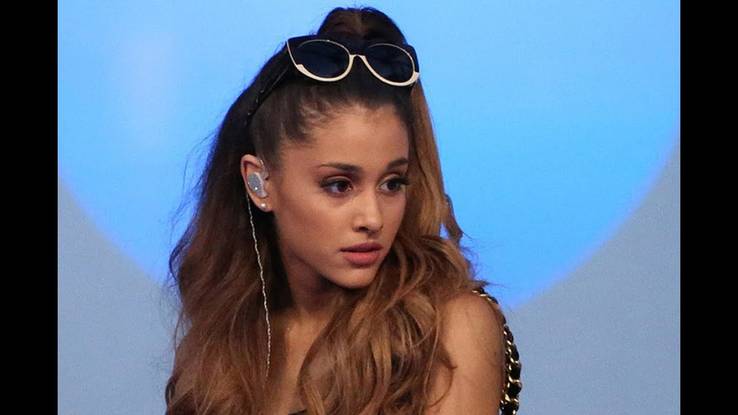 Okay, so don't be confused about why this one is on the list. Earlier, I praised her for being a Diva and demanding to only be photographed on her left side and then I said she needs to stop pulling her own luggage around like the rest of us. The thing is, being a Diva does not equate to being rude at the people around you. You always need to be a lady and respect yourself and others. A couple of people, including Giuliana Rancic, have come out and said how rude she and her people were behind the scenes for interviews. Let's just hope Ariana has learned that being rude is the ultimate D-List behavior.
2

Popstar – That VogueUK Shoot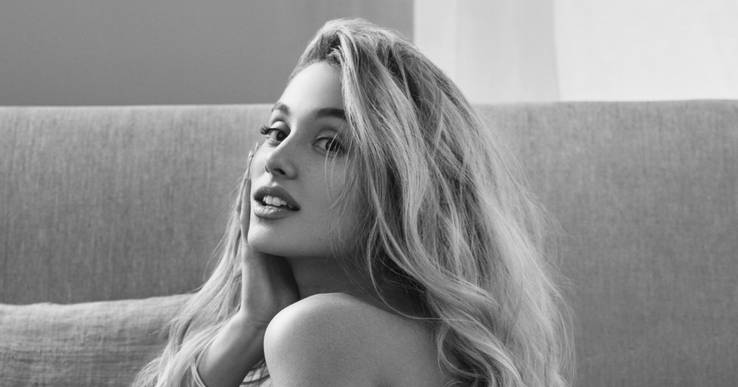 I'll come out and say that this is quite honestly, the best Ariana has ever looked. She graces the cover of British Vogue for their July 2018 issue and without a doubt, looks amazing. The young star has her hair down (thank goodness) and on the cover, as well as inside the magazine, is posing like the grown woman she is. The Vogue team nailed these looks and all we can ask is for her to please do more photoshoots where she looks like this and totally stop channeling her teenage self. One look at this Vogue shoot and you'll have no qualms about calling her a Diva.
1

Normie – That Donut Moment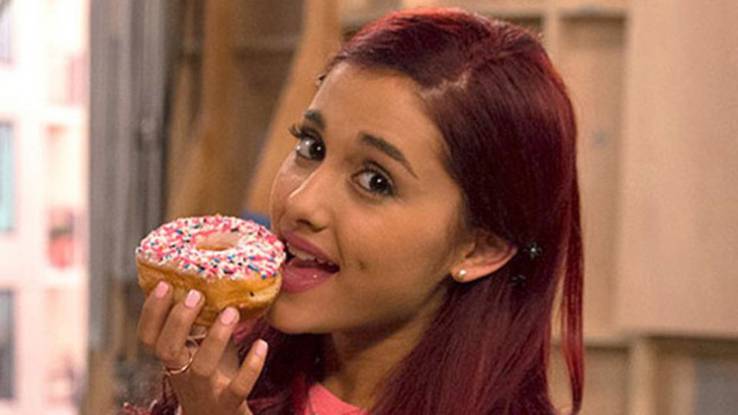 This story will probably never go away…at least not anytime soon. We were all shocked when a video emerged of Ariana and a couple of her friends licking the donuts on display at a donut shop. We were even more disturbed when she apparently said that she hates America. Seriously?
The young star was quick to post a video apologizing. "I am EXTREMELY proud to be an American. What I said in a private moment with my friend, who was buying the donuts, was taken out of context and I'm sorry for not using more discretion with my choice of words." Yeah, this is the ultimate Z-List moment because not even D-Listers behave in this manner.
References: Complex, Allure, Vogue, E!
Source: Read Full Article