Noah Cyrus has entered the music industry at the age of 16 and is already being talked about especially since her sister is Miley Cyrus who is a pop star sensation. Noah is often compared to Miley because in some ways they're alike. Like her sister, Noah also has tattoos, has a household of pets and loves horses. Noah is a full-on activist and both sisters support PETA and support causes together as well. They both grew up on a farm and started their lives as country girls! The sisters also grew up in the spotlight and became famous at a young age. Plus, they both have a strong bond with their father and the rest of the family. Even though there are similarities in some instances Noah is different from Miley.
For instance, Noah has a completely different style including wardrobe, hair, and makeup. She is also like any other teenager with social media as she posts regularly unlike Miley who hardly posts anything these days. Noah also doesn't do any crazy antics off stage and on and acts more normal whereas Miley did outrageous things! Noah tried acting but only had small roles and now prefers to remain in the music industry since she hasn't acted in a long time. Noah's friends and boyfriends are also completely different from Miley's and Noah is starting off her career in a different way. These two are sisters so of course they have similarities, but as every person is unique, Noah also have differences which she wants to reveal to the world!
24

They Both Have Tattoos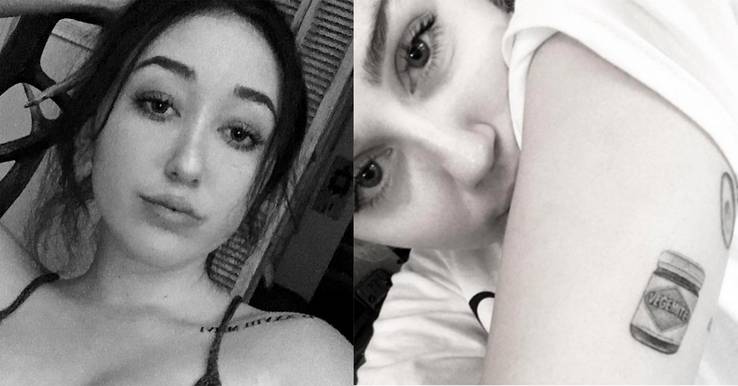 The whole family loves their ink and Miley has so many that we can't even count them on our fingers and Noah is following in her footsteps. The new singer got her second tattoo last year which was a teardrop to represent her first single which did really well. Miley has about ten finger tattoos and Noah wants more.
"I think I need to get a horseshoe on my finger with my mom because horses are kind of a family thing."
Noah's first tattoo was her grandfather's death date which is on her collarbone. Noah ended up getting the horseshoe tattoo which she displayed on her Instagram and she got the words "stand still" on the inside of her left arm which she dedicated to Billy Ray. On her other arm, she got a triforce for her brother Braison. Noah is young, and she is already inking up her body and may even become like Miley with all the tattoos.
23

Noah's Style Is Darker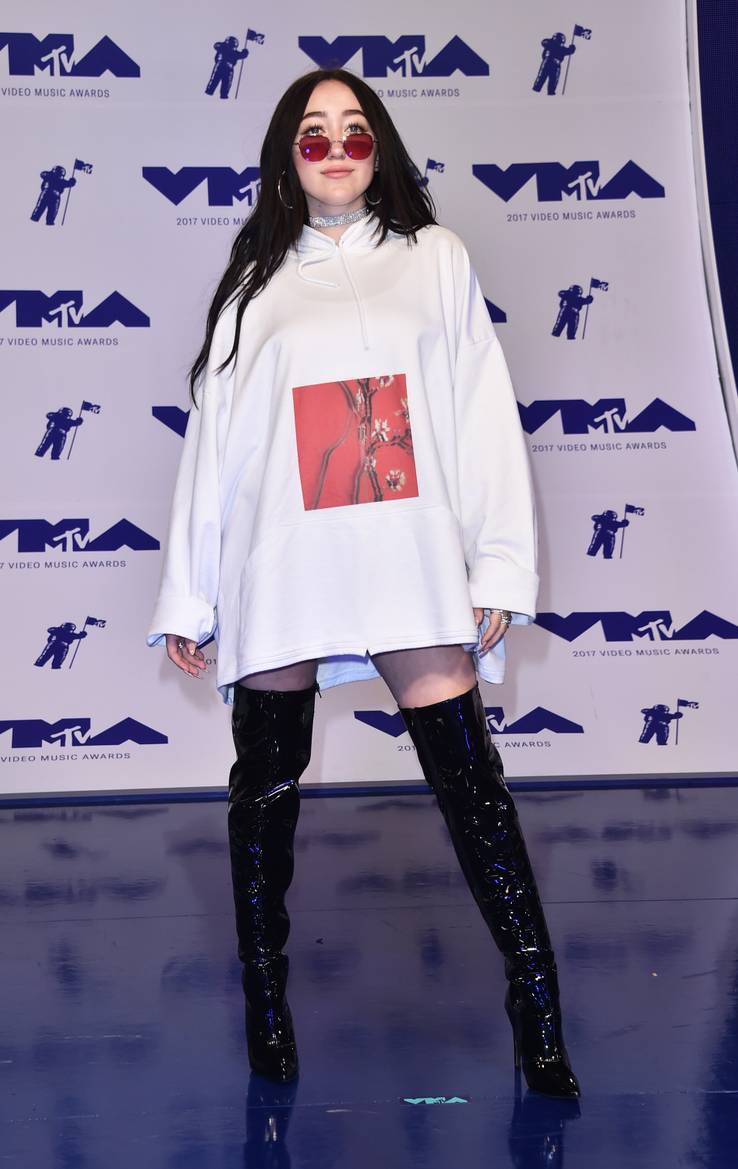 Miley's style has transformed over the years from country girl to outrageous quirky selections and now that Miley has transformed again she has more of a bohemian and elegant style. Although sometimes Miley still loves to make bold statements with her choices! Noah has two styles — baggy and goth! Noah even admits Miley calls her a goth. "Miley has always called me goth." and she refers her style to 'street goth' and '90s baby goth look'. Noah's stylist confessed what the singer likes,
"She loves vintage and mixing styles, including the '90s, baby goth, and streetwear, for personal style."
Noah's most prized possession though is her baggy jumpers which her stylist confirms. "Definitely hoodies — whether it's a cropped one to wear with cool high-waisted jeans or an oversized one to wear as a dress with tights and sneakers." The singer says she doesn't feel confident if she doesn't wear clothes she loves. "I like baggy clothes."
22

Personality Is Similar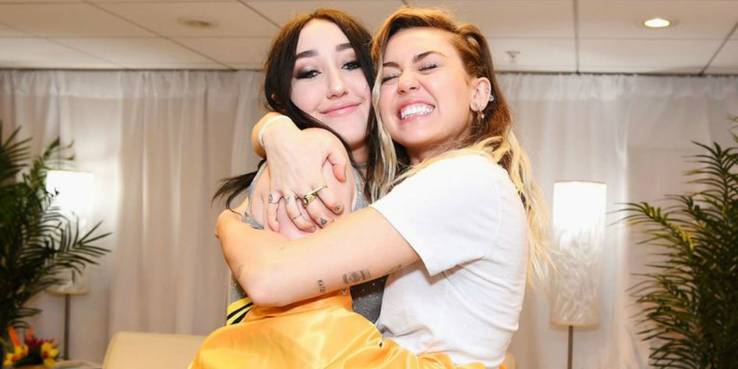 Craig Mclean was lucky enough to interview Noah and he says she used to be shy but now that she's all grown up she is different. Craig claims Noah wasn't talkative at all back in 2008 when he interviewed Miley but now that's changed. "I didn't think I'd ever meet a teenager who talked as much as Miley. But, well, now I have." Noah's Instagram is similar to Miley's in regards to the poses they strike and the quirkiness. Noah also loves her bold sunglasses and pouty selfies just like Miley. Noah used to have her head down in the past but when entering the music industry, she started changing.
"My music has given me a confidence I wouldn't have had if I had gone a different route."
Even though her clothes are baggy Noah still stands out and gives it an edge with accessories. Miley is quirkier, but Noah is becoming bolder and turning into Miley personality wise.
21

Noah Is More Active On Social Media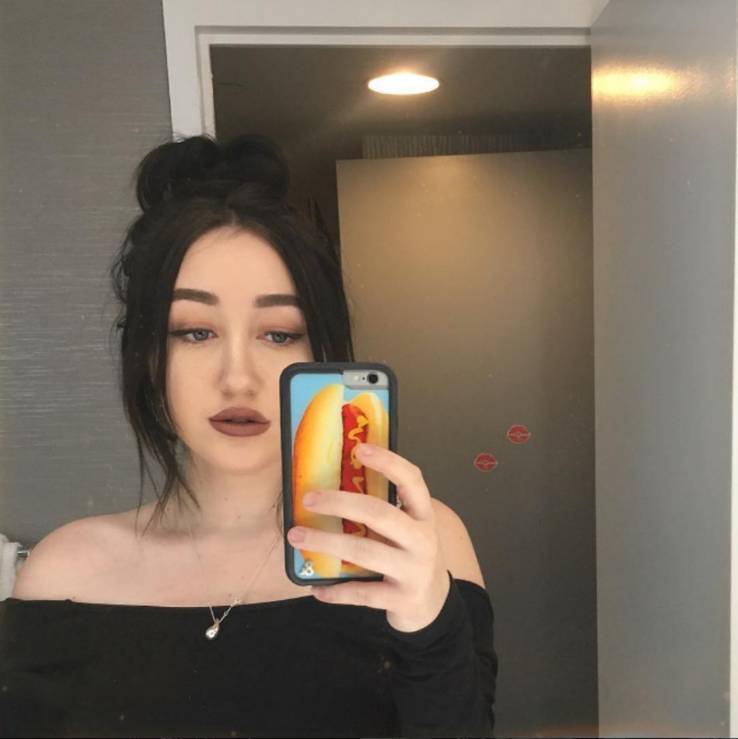 The young star is more active on her Instagram and it's filled with selfies portraying her personal life especially with her boyfriend. Miley's, on the other hand, consists of photos of her standing up for what she believes in and photo shoots. There are a few selfies with her and Liam and her and her family! Noah even admits her social media addiction is Instagram.
"I wake up and the first thing I check is Instagram and I don't think that's a healthy state of mind."
Miley wants to keep her private life behind closed doors now especially now that she's back with Liam. "We were too nice to the world and gave them too much insight — into my life and my puppies and my house – and I just don't feel they get that privilege anymore. Like on my Twitter, I'm much more, not conservative, but you don't see a picture of my dogs."
20

They Were Both Home-schooled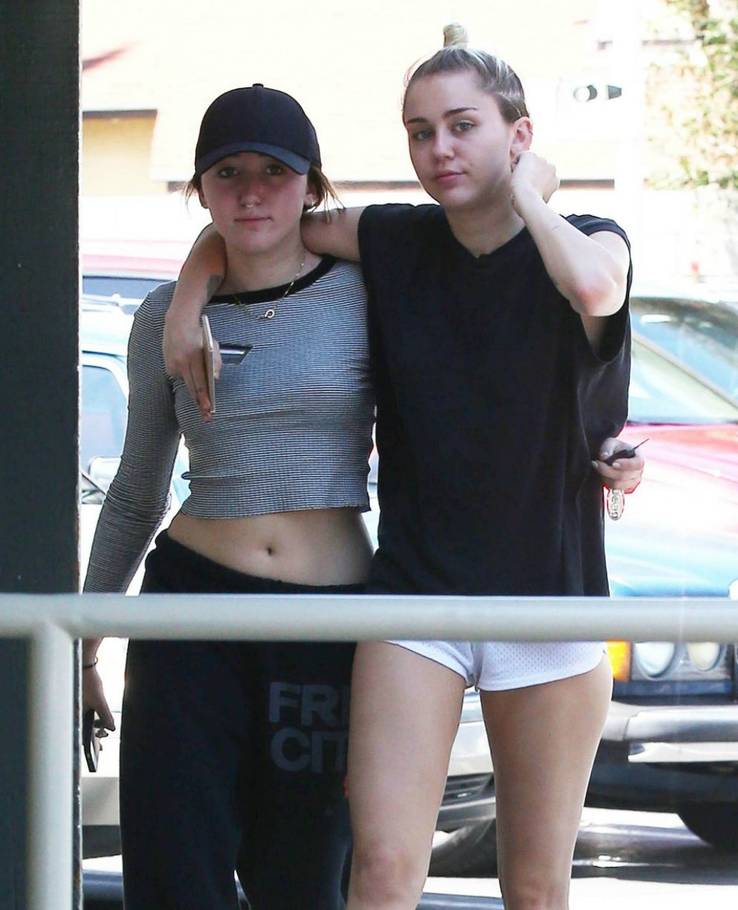 After Miley became famous she was home-schooled because of her conflicting schedules. But it was a plus since she graduated early. "I got a lot of work done already. Being home-schooled, I have had a lot of tutors help me." Noah was also home-schooled because the family is so famous. She says she was bullied on social media and had a lot of paparazzi attention. Noah admits she "wanted nothing to do with it" and she said the Internet was the cause of all the heartache.
The beginning of her freshman year, Noah was home-schooled because she wanted to focus on horse-riding and her traveling to horse shows was getting in the way of schoolwork. Plus, Noah started becoming interested in music when she was 15 which would also take up a lot of time. In December 2016, she graduated from high school and focused on writing and recording her top hit singles. Both sisters graduated early since Noah would only be graduating around about now.
19

A Completely Different Hairstyle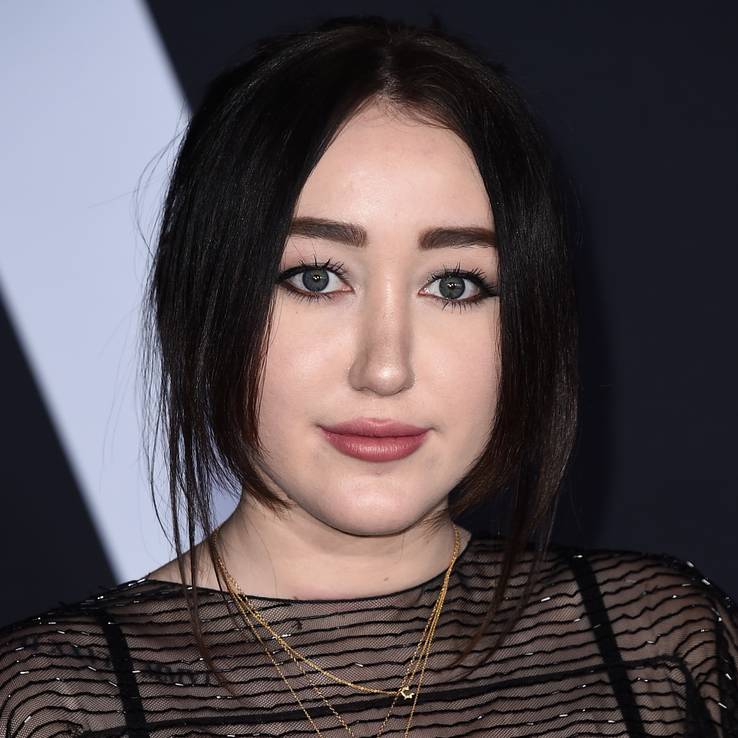 Miley's natural hair color is brunette and during her Bangerz days she chopped off her locks and went platinum blonde. Miley hasn't had a lot of different hairstyles and basically only two. Noah transform her hair on a regular basis and she even went blonde like her sister once upon a time, but she has never cut her hair really short. Noah has gone from blonde to brown and now she is deeming a black color for her goth look. Noah even did a Katy Perry stunt by dying her hair a light purple. Noah loves doing different things with her hair and posts it on her Instagram.
Miley prefers having curls and having it down. Noah has gone from long and straight to shoulder length straight and curls and in recent times she is donning the messy bun. The only outrageous hairstyle Miley has ever done is having a pixie cut before getting back together with Liam. Well, Noah likes making bold statements with her hair instead of her clothing like Miley!
18

Noah Sounds Exactly Like Miley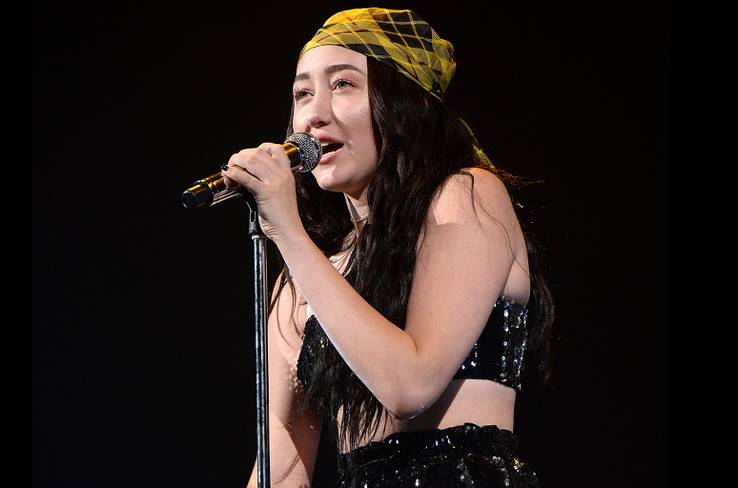 When you listen to Noah's music you can barely tell the difference as the two sisters have the exact same range in tone and pitch. The genre is even similar — a pop style that's almost similar to Miley's Bangerz album especially since Noah collaborating with a rapper on two songs. Some of the songs even have a country vibe to it and is reminiscent of Miley's Younger Now album. Plus, the two sisters write about personal things and portray it on their albums. Noah's album developed after a breakup,
"In the beginning of last year, I was going through a breakup while writing. But now, I'm not heartbroken anymore — it was for the best and I think a blessing in disguise."
Miley's albums have also been really personal and her Bangerz album happened after her breakup with Liam. As every song is a tearjerker and reveals details about the breakup. Both sisters portray their heartbreaks in their music which a lot of singers like to do.
Featured Today
20 Celebs We Want To Become Superheroes In The Next Phase Of The MCU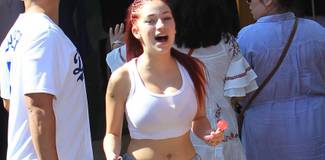 Cash Me Outside Girl Brawls With 9 Year Old

Nikki Bella 'Devastated' Over John Cena Breakup

17

Different Makeup Style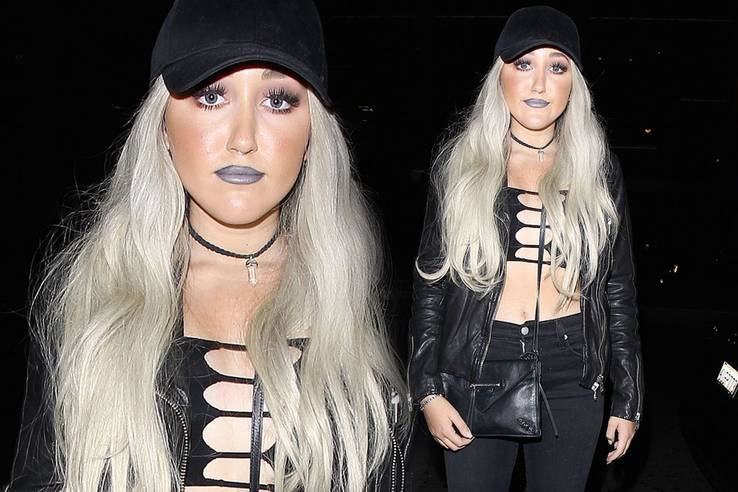 These sisters have a completely different look as Miley prefers a lighter tone to Noah's darker tone. Miley's makeup style is basically nude nowadays compared to her bright red lipstick. The older sister ditched the lipstick for pink lip gloss and eyeshadow and blush consists of a peach color and sparkling glitter. Miley also keeps the eyeliner and mascara simple. Noah has a darker look since she does classify herself as a goth. Noah loves her eyeliner to be dark therefore she adds more to the eye than Miley does and let's be honest Noah's eyes stand out more. Noah seems to have taken over her sister's red lipstick since she wears it a lot. When Noah isn't wearing red, she goes for bold creative colors such as a green black lipstick. Noah also loves her false eyelashes which she wore at the MTV awards and at Kylie Jenner's 18th birthday party.
16

Both Are Party Animals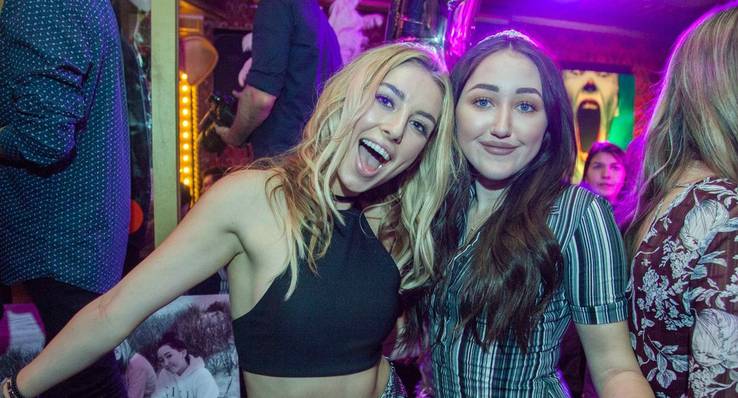 Before Miley's latest transformation, she was a party animal as she was always seen at nightclubs and she even let Noah tag along. When Noah was 14, she joined Miley at a club in Spain and an unnamed friend close to Miley says, "She doesn't hold anything back. She parties and curses in front of her. Noah stays up until the wee hours with her." Noah was following in her sister's footsteps. "At this point, Noah is a teenage train wreck in the making, thanks to her sister."
The influence is evident in Noah's new music as she sings about substance struggles and she even swears in her songs. The song also seems promiscuous as Noah mentions meeting someone at a club: "Nothing lasts forever/But wouldn't it be nice to stay together for the night?" Noah may have regrets which every party girl ends up having, "Doing things that I will not regret until the morning."
15

Noah Has An Obsession With Pop Culture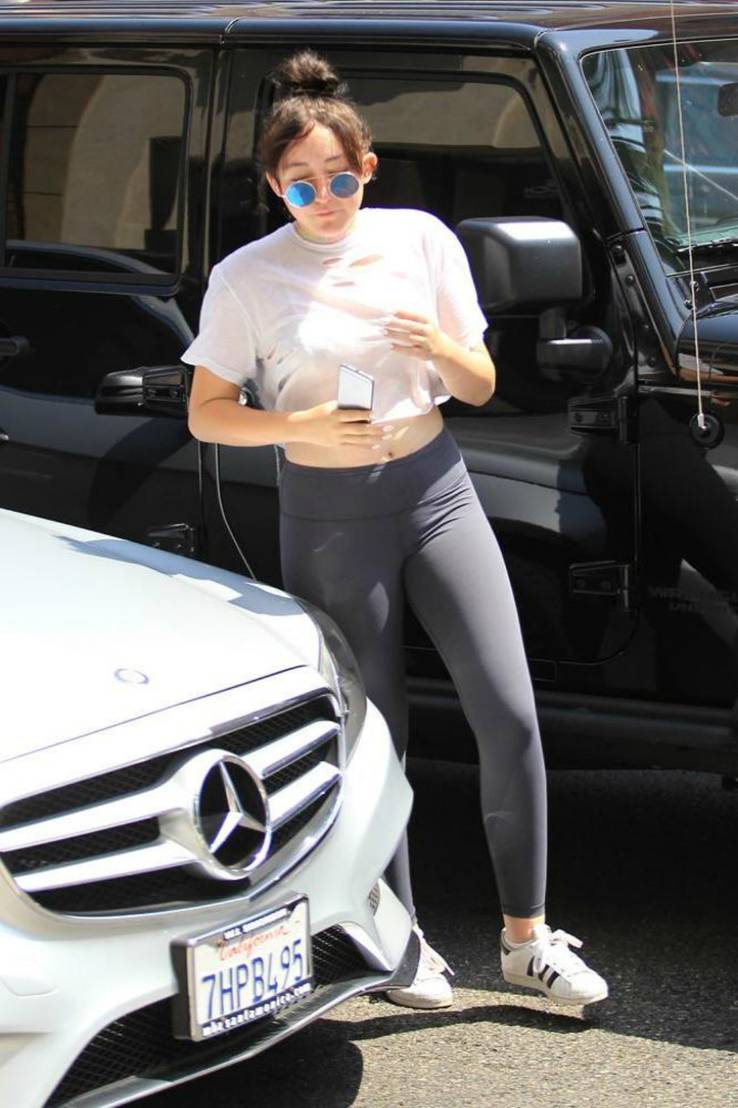 The youngest sibling keeps up with the latest trends such as Pokémon Go and reality TV. Noah admits she is a big fan of both. In an interview, Noah even said, "Right. I promise you I watch two seasons of Keeping Up With the Kardashians and love it." Well, she does hang with Kylie Jenner. The singer even tweeted about Pokémon Go, "I'm probably going to meet my next boyfriend at a Pokémon Go hotspot, think about that for a second."
Noah is just a normal teenager, but the only difference is, she is famous! Miley appears to not be phased with pop culture and has her own thoughts on the popular game. "I'm not on Pokémon Go. This morning Liam woke up and tried to go to the car wash because it was a — what do you call it? —PokéSpot." Miley has her reasons for not being into trends. "I feel like I'll be an old lady that's too held back because I don't keep up with it."
14

Modelling Runs In The Family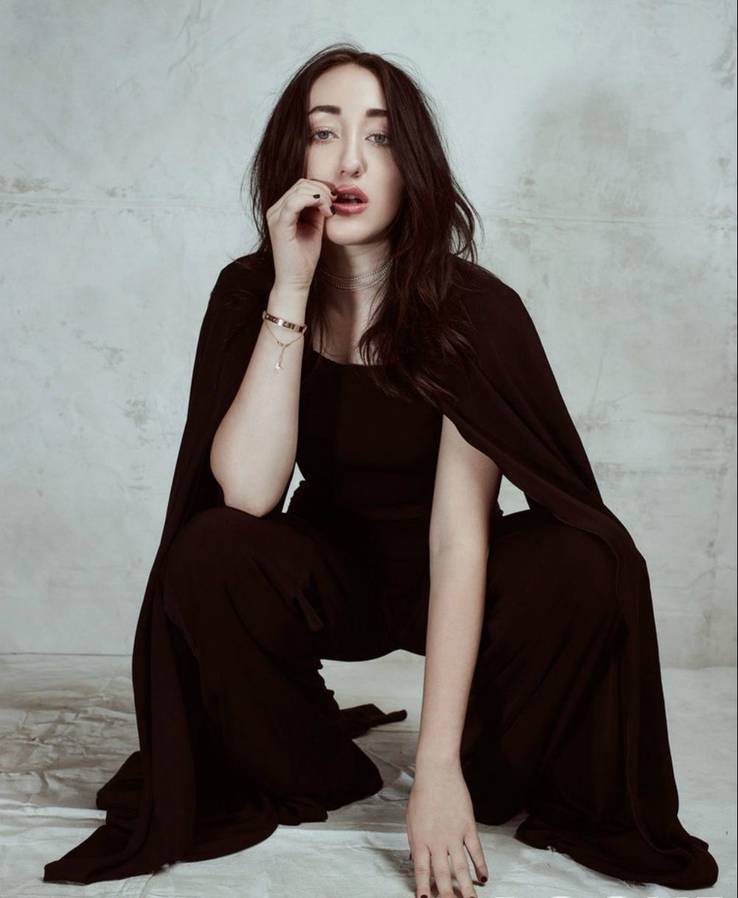 The younger sister, along with Vanessa Hudgens' sister and Cody Simpson's older brother, are the new faces of Mudd which is a clothing line. The siblings did their first ad campaign with Vine superstars Jack & Jack and Sammy Wilkinson. "I've done a few photoshoots, but this is my first, like, big production photoshoot." The shoot consisted of Noah eating cotton candy and having fun on merry go rounds. Noah was all grown up, though, in the Rogue magazine cover spread as Noah had her dark makeup on and she was dressed in all black. She even poses like a model!
Miley has also done some modelling for magazine photoshoots and she even did her own ad campaign for Marc Jacobs. In 2014 she was the new face of the fashion company. Jacobs couldn't stop praising Miley, "There's nothing I don't like about her. She is just genuine and very natural." Miley's latest shoot was celebrating Easter which she did for Vogue magazine.
13

Noah Isn't Interested In Acting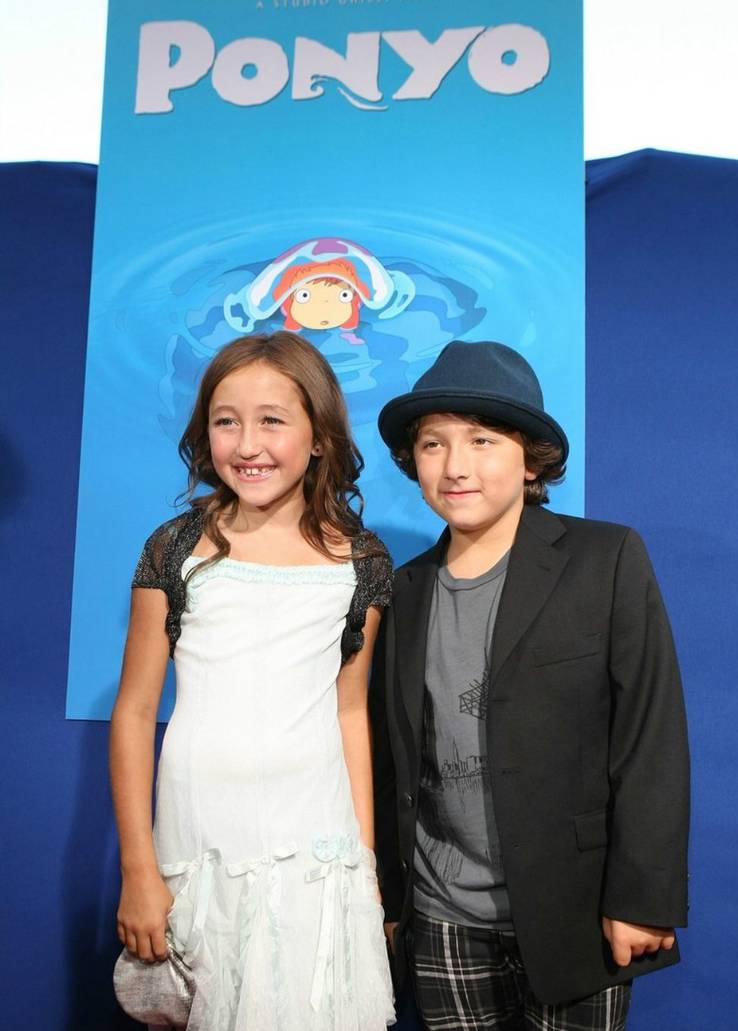 Before Miley's singing career hit off she was an actress with a big hit role in Hannah Montana and two movie roles — The Last Song and Hannah Montana: The Movie. Noah also did some acting but it was small roles. When she was three Noah acted as Gracie Herbert in the tv show Doc. She was only in six episodes and in Hannah Montana she had really small roles and in the movie, she was a backup dancer. Noah was a voice actor for a movie called Ponyo and in another movie, Mostly Ghostly she acted in went straight to DVD. Noah hasn't been in anything for a long time. Even though both sisters have done some acting Miley was the leading actress in her jobs and she was more well known. It appears that Noah will concentrate on music more.
12

They're Both Activists
Noah seems to be following her sister's footsteps with their work for organizations in the community. Miley is a strong support for the LGBTQ community and both sisters are strong supporters of PETA. Miley was even awarded the Best voice for animals award by peta2 which is the youth version. in 2014 Miley even turned vegan to show how much she supports animal rights. Noah is working with PETA in a number of campaigns such as sea world, getting elephants out of circuses and the issues with dissecting at schools. Noah admits if she had to start an organization it would be for dogs as she would love to rescue them. The two sisters even marched together at the march of our lives demonstration. They're both concerned about animals and strongly show support for how they are treated, and these sisters aren't afraid of sticking up for what they believe in.
11

Noah Is Tamer On The Stage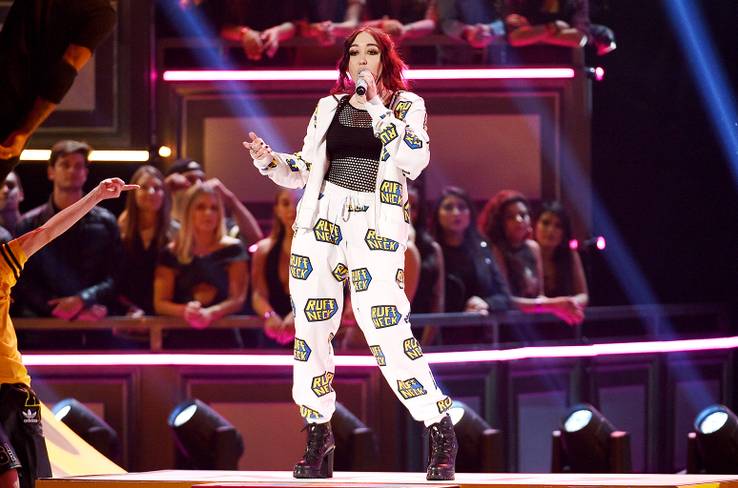 We all know how Miley is on stage – twerking and doing questionable sexual dance moves. Miley's VMA performance was wilder than Noah's MTV performance. Miley twerked with Robin Thicke and it became controversial as the performance also included giant dancing teddy bears and lots of twerking not just with Thicke. Her outfit choice was also very revealing as she stepped onto the stage in a leotard and then stripped down. Noah's performance was a lot tamer as she was appropriately dressed, and she didn't have weird things on the stage plus she didn't twerk! She also just mainly focused on singing as she isn't much of a dancer. "It was the first time I worked with a choreographer, and I was out of my comfort zone. I'm still testing the waters a little bit every time I go onstage." Noah wore baggy matching sweatpants and jacket which is her normal style and the only racy thing it turned to was Noah wore a black fishnet over her black bralette.
10

They Both Have Pets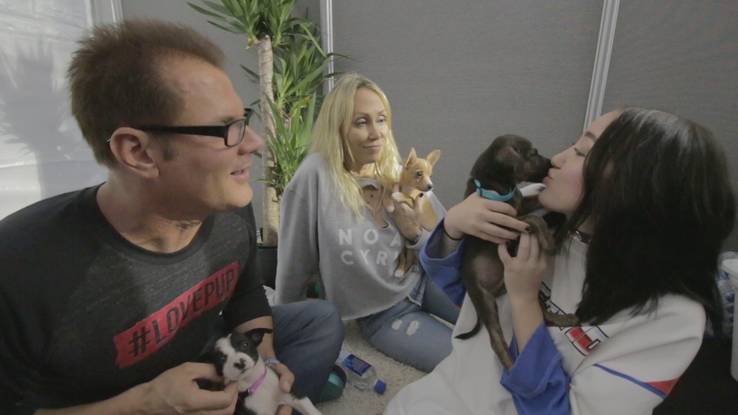 Everyone knows how much Miley loves her animals especially her dogs. The singer does have a lot and they're all different breeds. They used to be a big hit on Miley's Instagram and she even made accounts for some of them. Miley also gets tattoo's done in honor of her dogs! Noah is no different and even though she doesn't have the same amount she's still obsessed just like her sister. In 2016, Noah adopted a dog and filled her Instagram with so many selfies of her new pet. The puppy became so famous that Noah even made an Instagram account for her beloved pet. In 2017, Noah adopted another dog and fell in love with it immediately. The Van Es family said, "Noah almost started crying when she saw the puppy. She's going through a breakup and needed that puppy!" Both sisters love rescuing doctors from shelters and lovingly take them home, Noah may even have a household full one day just like Miley!
9

Noah Prefers Dating Guys Who Aren't Famous
Miley's boyfriends have consisted of Nick Jonas, Patrick Schwarzenegger, and of course Liam Hemsworth. All these men have a name in Hollywood and Miley has never dated a guy who isn't in the industry. Noah keeps her relationships on the low key since they aren't famous and just every day guys! The latest is Tanner Drayton who is only known for dating Noah. The pair were seen at the MTV music awards. There isn't even any information on how they met, therefore, Noah likes to keep her dating life even more private than Miley tries to. Noah's previous boyfriends who were an inspiration for her album aren't even mentioned and we know nothing about who they are or even their names! Now that Noah is becoming more famous will she want to date celebrities like her sister has? Or will she keep on dating guys who don't have fame?
8

They Were Both Famous At A Young Age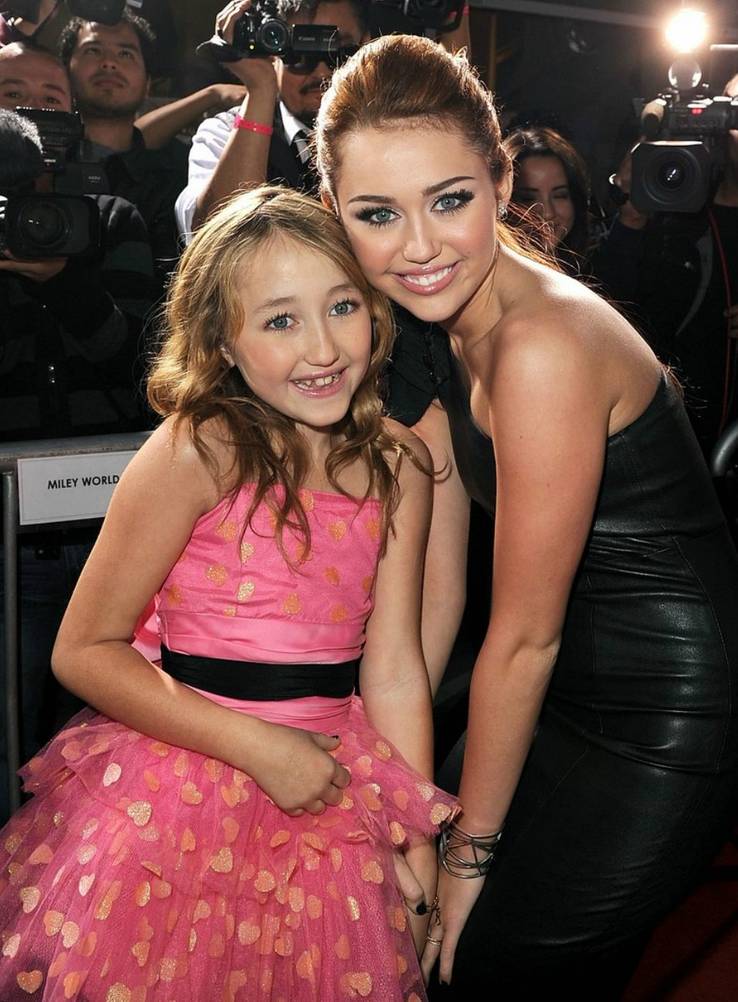 Since their father had a name in the country music industry for his hit song 'Achy-Breaky heart.' Miley and Noah were thrust into the spotlight at a young age. Miley for her role in Hannah Montana and Noah for her small role in Doc. Miley was a pre-teen when she landed the role in Hannah Montana as she was 11 when she auditioned and when she was 13 Miley became a megastar. When Miley was 15 she had a sold-out tour and she released her first solo album called 'Breakout.' Noah waited for a while before entering the music industry as her first album is being released while she's 18, therefore, she's still a teenager but her fame is starting later than Miley's. Noah is still young and still has a lot more to do whereas Miley has already accomplished so much. At least Noah's fame is only beginning now when she's 18 and not when she was a pre-teen. Even though Noah wasn't acting much or singing at that age she was in the media because of Miley!
7

Noah's Friends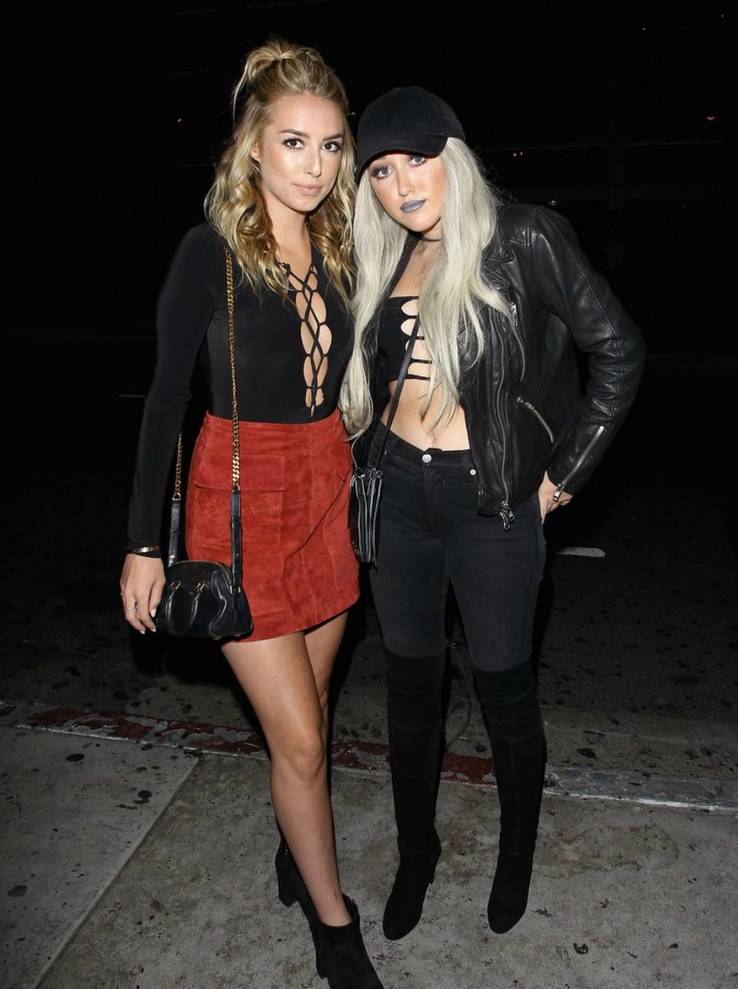 Miley's friends don't consist of reality tv stars and instead consist of guy friends or former Disney stars like Demi Lovato. Noah's friend's list is much different though as Kylie Jenner is one of her close friends and she has more friends in the music industry than her sister does. Noah is friends with Alli Simpson and MØ. Noah was lucky enough to be invited to Kylie's 18th birthday party and she even dressed like Kylie. Alli said her and Noah bonded since they both have siblings in the industry and her friendship with MØ is strong and she was happy to do a collaboration. "I was stoked because I've been friends with MØ for quite a while now." Noah has just entered the celebrity business and she is already making lots of friends. As she gets more famous Noah's celebrity friend list may even increase more!
6

They Both Love Horses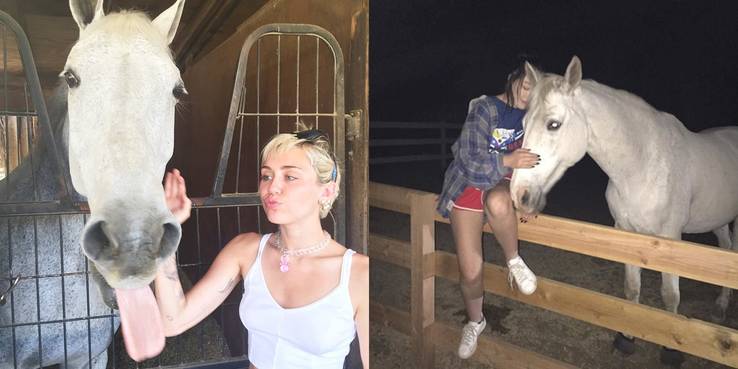 The sisters grew up on a farm in Nashville and because of that, their love for horses is evident in their daily lives. When she was a teenager Noah was an avid horse rider and dreamed of competing in the Olympics and becoming a professional. In 2013, Noah wasn't planning on entering the music world until she was much older as it was all about the horses. "Right now, I'm really focused on riding horses and competing in shows about once, maybe twice, a month. I want to go to the Olympics for riding and then possibly become a trainer." Even though she's focusing on her music career she still keeps tabs on her horse, Nemo. Miley is the same as even though she focuses more on music she still bought a horse ranch in California for her horses. Now that Noah is focusing on music more she can maybe buy a horse ranch like Miley did for horse riding purposes.
5

Daddy's Girls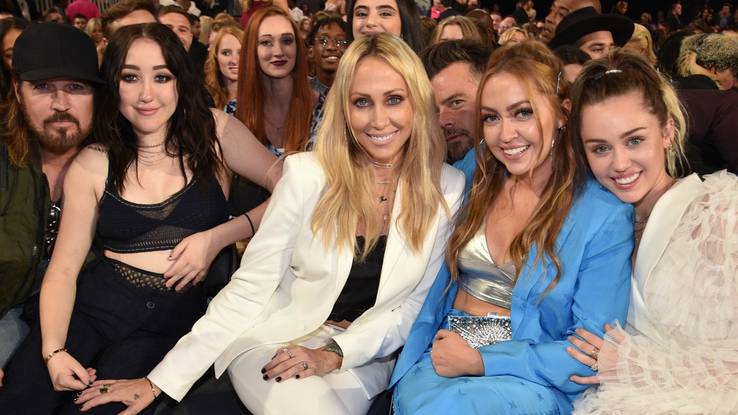 Of course, Miley has a strong relationship with her dad since they acted on a show together for so many years and have done a number of duets. Miley loves posting throwbacks of her and her dad on Instagram. It's really cute! Noah also has a strong relationship with her father and also loves to dish it on her Instagram especially during the 2017 MTV awards since she performed her song there. Billy Ray was there for support and Noah was happy that he was there. The two sisters still love to sing with their dad as Noah invited them to the stage during her opening act for Katy Perry and they sang "Achy Breaky Heart." The whole Cyrus clans are a support system and love to get together during Christmas time. Plus, the music is still involved. "It's us all singing… kind of in a different way, it's my dad with a guitar and we kind of jump in. It's really chilled on holidays." They are also always there at Miley and now Noah's red-carpet events.
4

Noah Was Katy's Opening Act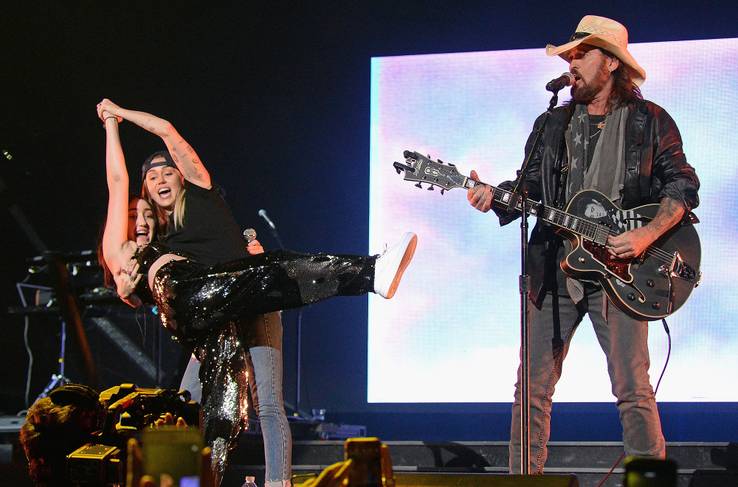 Noah is starting her touring by being Katy Perry's opening act. Noah was ecstatic to be chosen as Katy also chose Carly Rae Jepsen and Purity Ring. "I've loved Katy since I was a little girl and I can't thank her enough for giving me this incredible opportunity." Noah would only be the first act during Katy's first leg of the tour. This is huge for Noah since Katy is a big name in the pop music business and over a lot of singers, Katy chose her. Perry must see something in her. The whole Cyrus family was there as it was Noah's first performance on tour. Noah did some cover songs and sang her hit single, 'Make Me (Cry)' as well. Miley did an opening act as well but that was as her Hannah persona instead of just being her. Miley was an opening act for the girl group, Cheetah Girls. Things are already looking up for Noah and her album hasn't even been released yet.
3

They Both Play Musical Instruments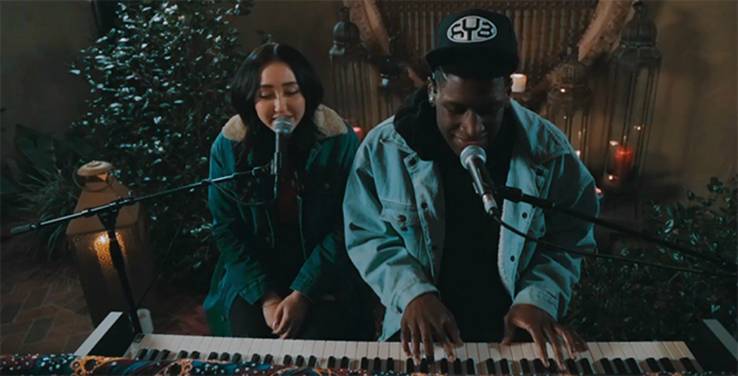 As the family is so musically talented of course Miley and Noah will grow up playing instruments. Miley grew up playing the guitar and Noah prefers the piano. "But I also play the piano and ultimately want to be a singer-songwriter." Miley had to learn how to play piano though for her role in The Last Song. The piano was hard. I would get nervous — I was like — am I doing it the way you are supposed to?" Noah wrote most of her songs on the piano before going to the recording studio. "I'd write a song on the piano, but I'd still feel very insecure about it." Being born into a musical family sure has its benefits since Miley and Noah know how to play musical instruments which helps a lot during performances and writing music! Miley can do both, but Noah can only play the piano and Miley had to have lessons for a movie role and then only did her interest develop!
2

Noah Doesn't Have Her Own Show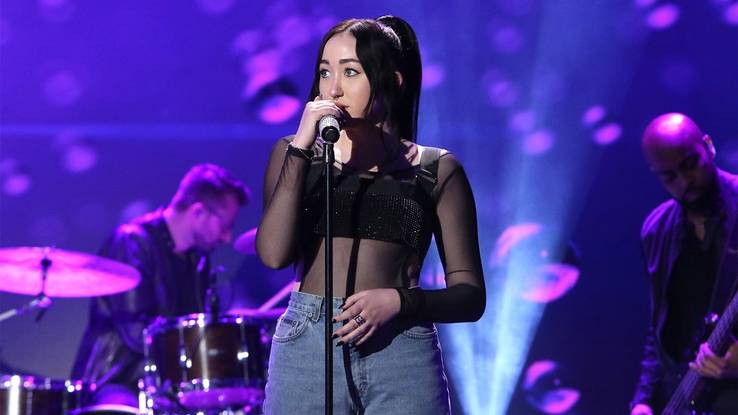 Miley became famous because of a tv show and if it wasn't for Hannah Montana Miley may have taken ages to enter the music industry. Noah, on the other hand, hasn't done well in the acting business but she's already famous with a few hit singles and an album on the way. Miley became a superstar because of Billboard chart-topping soundtracks from the show. Miley's solo career only began in 2008. Since Miley was so famous Noah was in the spotlight, therefore, Noah didn't have to do anything significant to start off her career. Yes, she is a newbie in the music industry but her music is already being talked about and her first single, 'Make Me (Cry)' was on the hot 100 at number 46 and was featured on the chart for 15 weeks which is massive! With this newbie record, Noah doesn't need her own tv show as she is making a name for herself with her music.
1

They Both Have Piercings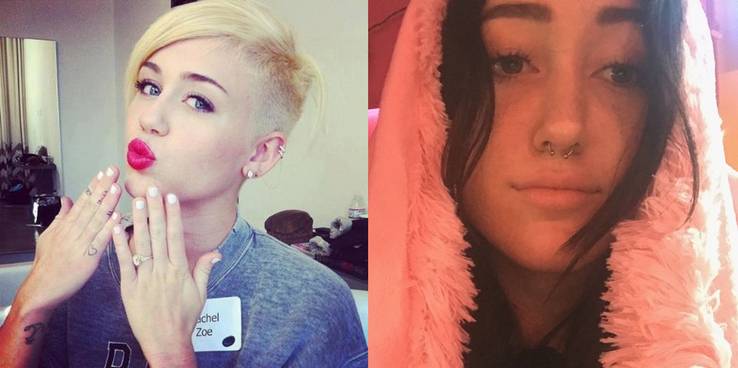 Miley has a number of earrings and belly rings and Noah is only entering the piercing phase now. Noah has a septum piercing in her nose which she wears with pride and she also has a number of ear piercings along the lobe just like Miley. In 2017, Noah even posted a video of the septum piercing on her Instagram for the world to see. Noah wanted an edge to her look and that's why she got it done. Miley had one done in 2015 but it was fake. Noah loves her piercings like Miley and now that she's older she can deem the look! Noah also loves her jewelry just like Miley and they consist of hooped earrings and golden bangles. Miley is a big fan of gold necklaces with images and names and Noah is also wearing this look. The only difference in their earrings is the fact that Miley also wears flower power ones which are very colorful and Noah prefers going plain with gold or silver.
References: Stylebistro.com, Seventeen.com, Billboard.com, stealherstyle.net, Twist magazine.com, ET Online.com, W Magazine.com, MTV.com, Teen Vogue.com, Popsugar.com.au, Instyle.com, People.com, E Online.com, Daily Mail.co.uk, OK.co.uk, Hollywood Reporter.com, HoolywoodLife.com, Rollingstone.com, CNN.com, Belfast Telegraph.co.uk, Vogue.co.uk, Roguemag.com, Elle.com, Cosmoplitan.co.za, Standard.co.uk, Mirror.co.uk, Alloy.com, Glamour.co.uk, Seventeen.com, Cosmoplitan.com.au, The Guardian.com, Instagram.com, Female First.co.uk, and LifeandStyle Mag.com.
Source: Read Full Article