It can be hard to maintain a relationship in the limelight under normal circumstances, but it must be even harder when you have to fake the romance in real life, too. Still, it appears some celebs are up for that challenge.
Considering the attention that relationships and breakups get in Hollywood, it's a smart move for some actors and actresses to pretend that there is more between them than friendship, especially if they share the same publicist or are playing onscreen lovers in a big film franchise. Over the years, there have been multiple reports about the legitimacy of some of these relationships and their reasoning for getting together. From Kristen Stewart and Robert Pattinson's high-profile Twilight relationship to Jennifer Aniston and Gerard Butler rumored romance, some pairings that have been branded as fake have lasted years, while others have only been a couple of months or even days.
Could it be to drum up earning power, or perhaps it's just because they wanted the extra attention to boost their career? We can't be sure of their reasonings, but below are 15 celebs who have been accused of pretending to be in a relationship to promote a movie or TV series.
15

Jennifer Aniston Got Mad About The Gerard Butler Dating Rumors
They are two of the best-looking people in the world and would have made a very, very good-looking couple, but according to Rebel Circus, Jennifer Aniston and Gerard Butler's romance around the time of their film, The Bounty Hunter, wasn't what it appeared to be.
At the time of their romance they made headlines for it being a little too good to be true, but according to SF Gate, Aniston was insulted by the claims about her pretending to have a romance with Butler. She said on GMTV, "They think that if you do a movie together and you get on really well you must be dating… I think it's a filler, it's fodder, it fills magazines, it has nothing backing it at all. You know there's all this stuff about calculating… that me and Gerry are in this fake relationship for the press of our movie or the selling of it. It's just so insulting at the same time, but again it's the story…"
14

Did Kristen Stewart And Robert Pattinson's Onscreen Romance Really Trickle Offscreen?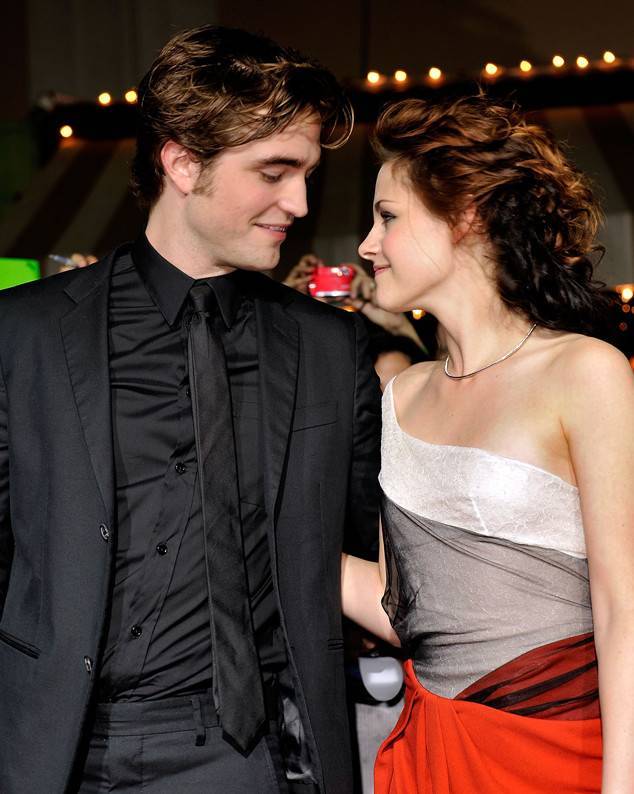 The reports about Kristen Stewart and Robert Pattinson pretending to be in a romance because of their roles in the Twilight saga are plentiful, but you have to wonder if the doubt is justified because they were together for years!
They were also not afraid to flaunt their romance on red carpets, with Seventeen reporting on how they drove fans crazy when they appeared together at the MTV Movie Awards in 2009, and almost kissed on stage. But was it a legit romance? According to Alloy, it wasn't, and they feel this was made even more obvious by Stewart's public affair with the married director, Rupert Sanders, which ended her relationship romance, and earned Pattison a lot of public support. And Rebel Circus notes that it's fishy the photos of the affair were taken at all.
13

Shailene Woodley And Theo James' Divergent Romance May Have Been A Marketing Ploy
Shailene Woodley and Theo James were co-stars in The Divergent film franchise and there were reports that their onscreen chemistry had trickled offscreen too. That said, these two never actually came out as a couple, despite the many rumors suggesting that they were one, and Fashion & Style (via Parent Herald) reported on how they were spotted holding hands and sharing dessert at a restaurant in Hollywood.
James commented on his onscreen relationship with Woodley in an interview with FresnoBee, saying, "The hard part of playing the relationship is making sure it doesn't feel artificial. Hopefully, we did that with this movie." But Slice was less convinced that what they had in real-life was legit, noting that their flirtation for the cameras (they put on a good display on the red carpets) was probably an attempt to drive ticket sales.
12

People Rolled Their Eyes When Kaley Cuoco And Henry Cavill Had A Fling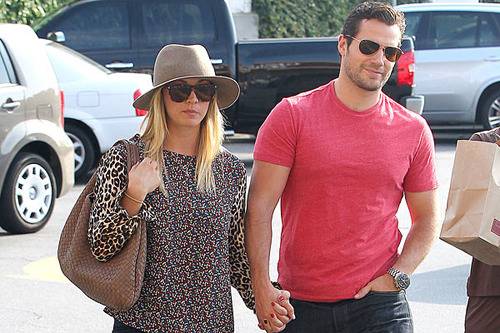 The reason Kaley Cuoco and Henry Cavill raised eyebrows is that their romance was so short-lived and seemed to happen around the time of Cavill's 2013 film, Man of Steel. Alloy reported that this relationship was fake because of the timing, and also since the first photos of them as a couple was taken so publicly — the pair were holding hands and buying groceries together.
This is hardly concrete proof to suggest that what they had was not real, but when Cuoco spoke to Cosmopolitan about their brief fling, she didn't help the rumors about her romance being a publicity stunt. According to Alloy, she said that after the movie the public interest in her really increased: "It was Superman. I had no one following me until I met Superman. I've been in this business for 20 years, and my whole life, I could go anywhere, do anything. There had not been one paparazzi photo of me until like seven months ago. The recognition has been crazy."
Bustle has also reported that there are claims these two share a publicist.
11

Lauren Conrad And Brody Jenner's Relationship On The Hills Was Not What It Seemed
The Hills was a reality TV show that was more scripted then fans would have liked to have believed, and one of the most dramatic storylines was Lauren Conrad and Brody Jenner's relationship. Rebel Circus claims that producers of the show had the pair date offscreen so as not to raise suspicion about their fake storyline. And even ten years on people wanted to know the scoop about the coupling.
But fans were left disappointed by Conrad's comments during the 10-year anniversary special of the show, The Hills: That Was Then, This Is Now. When asked about her romance with Jenner she admitted, "We had zero chemistry" and that "it always just felt forced." Apparently, their relationship happened because of the "pressure" for their onscreen storyline, and she claimed to have "just sort of let them do whatever they wanted."
10

Vince Vaughn And Jennifer Aniston's Coupling Around The Breakup Got A Lot Of Attention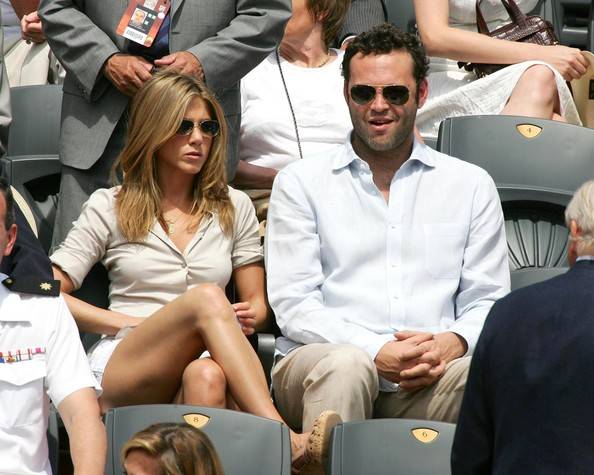 It's no secret that some co-stars fall in love, and Vince Vaughn and Jennifer Aniston would like us to believe that this happened to them after meeting on the set of their 2006 film, The Breakup. However, there are reports about this relationship being fake because the timing seemed just a little too convenient and the pair managed to keep a very low-profile.
Vaughn claimed that it was the intense attention on their relationship that led to their breakup, and told Playboy, "For me personally — and I think most well-known actors who are together feel this way — I never enjoyed the paparazzi side of it. You like someone and you're spending time with them; that's separate and that was all fine. But I really spent most of that time finding ways not to be drawn into the attention." But whether that was the truth or just a convenient way to end it, is up for debate.
9

Emma Stone And Andrew Garfield May Have Got Back Together To Promote A Film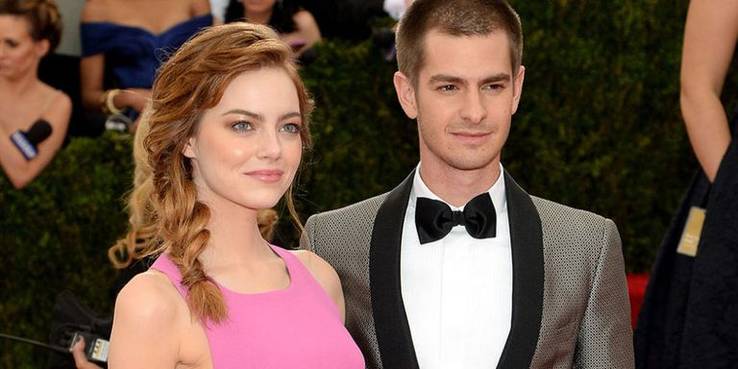 Emma Stone and Andrew Garfield started dating around the same time as their film, The Amazing Spider-Man. Cosmopolitan reports that when they first got close, Stone was dating Kieran Culkin and Garfield was with his longtime girlfriend, Shannon Woodward, but after these romances ended, a new one began (or did it?).
It took a long time for these two to confirm they were dating but in June of 2012, they had a very loved up world press tour, they never officially confirmed or denied anything, but by 2015, they had split, only to later get back together again, and this is where the false rumors come in. The pair reconnected again ahead of the film Aloha, and Radar Online reported that it was not a coincidence that they reunited for the promotion of the film, and that they would soon be splitting up for good.
Featured Today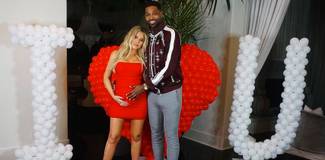 Khloe Kardashian Gives Birth To Baby Girl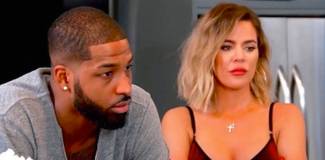 Khloé Kardashian & Tristan Thompson Scandal May Not Lead To Break Up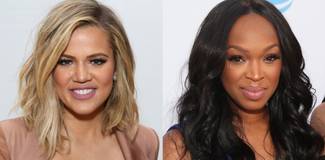 Khloé Kardashian's Best Friend Subtly Targets Tristan Thompson On Instagram

8

Some Twitter Users Cast Doubt On Nina Dobrev And Ian Somerhalder's Pairing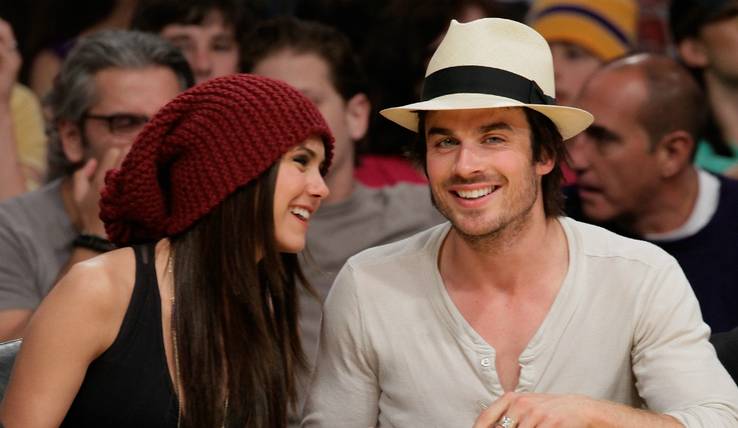 The Vampire Diaries co-stars, Nina Dobrev and Ian Somerhalder, had a lot of onscreen chemistry and confirmed their relationship in 2011. For a time, they appeared to be very happy together, but in 2013, they announced that they would be ending their romance. They still had to continue working with each other professionally though, and apparently, not everyone was shocked when they went their separate ways.
According to Perez Hilton, a source said, "The relationship kind of brewed out of a friendship and the fact that they had to get into a romance for the show. [The breakup] was inevitable. I think she decided she wanted to experience other things." Now, this doesn't mean that what they had was fake, but according to some Twitter users this relationship was suspicious and they couldn't decide what to feel about it.
7

Kris Humphries And Kim Kardashian's 72 Day Marriage Says It All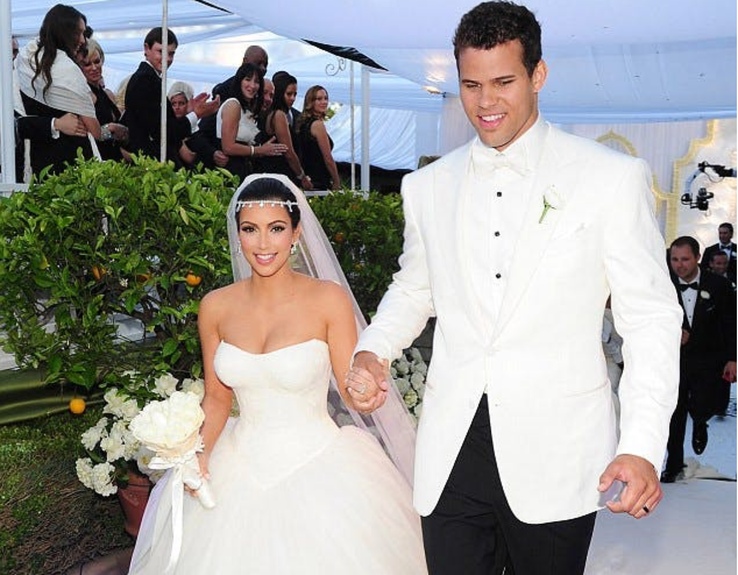 This relationship was not for a movie, but considering that Kim Kardashian and Kris Humphries wedding was televised in a special called Kim's Fairytale Wedding for the world to see, and then their marriage only lasted 72-days, really made people question whether these two were together for the right reasons.
No word on how much E! made from the wedding, but according to People, the over-the-top affair cost an estimated $6 million. The Hollywood Reporter also compiled a list of reasons why the marriage was a hoax, which included the massive payday the couple made from the wedding celebrations, the fact that most of their wedding was paid for with discounts or was just given to them, and even Humphries shock at the divorce made the publication suspicious.
6

Natalie Portman And Hayden Christensen Were Voted As Having Awful Chemistry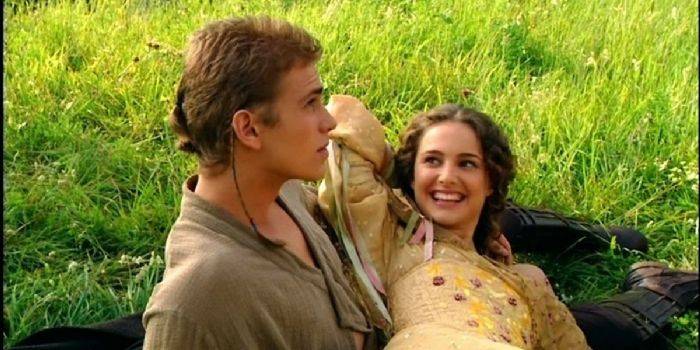 Natalie Portman and Hayden Christensen starred as Padmé Amidala and Anakin Skywalker, respectively, in the Star Wars franchise and are believed to have started dating in 2000. According to MTV News, they were rumored to be a couple around the time of the release of 1999 film, Episode I – The Phantom Menace.
Portman is notoriously private when it comes to her relationships, but the reason why this coupling raises eyebrows is that the pair were actually voted as having the least convincing connection in 2002 film, Star Wars: Episode II – Attack of the Clones. This makes sense if they had broken up ahead of this movie, but if they hadn't and their acting skills couldn't even convince fans that they were an onscreen couple, then, how are they meant to convince people that they were an off-screen one?
5

Kevin Spacey And Helen Hunt Got Together During Pay It Forward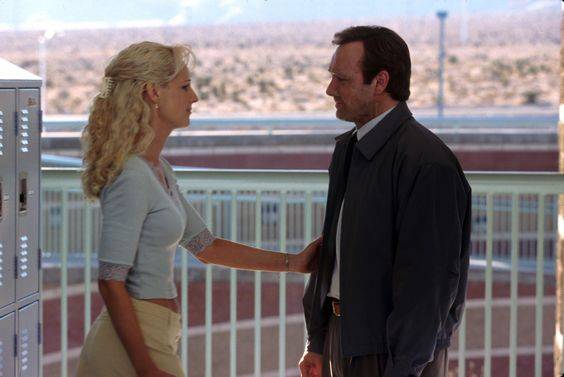 Kevin Spacey and Helen Hunt were romantically linked around the time of their 2000 film, Pay It Forward. The pair were rumored to have dated briefly, but not much more is known about their relationship and whether or not they actually did have a connection or if they were together for convenience because they had played on-screen lovers in the film.
In 2017, Spacey admitted that he was gay, after decades of rumors regarding his preference. He took to Twitter to share this news, writing, "As those closest to me know, in my life, I have had relationships with both men and women. I have loved and had romantic encounters with men throughout my life, and I choose now to live as a gay man." This would also seem to suggest that his relationship with Hunt nothing serious, although, we cannot speculate as to what his feelings for her were.
4

Taylor Lautner And Taylor Swift Met On The Set Of Valentine's Day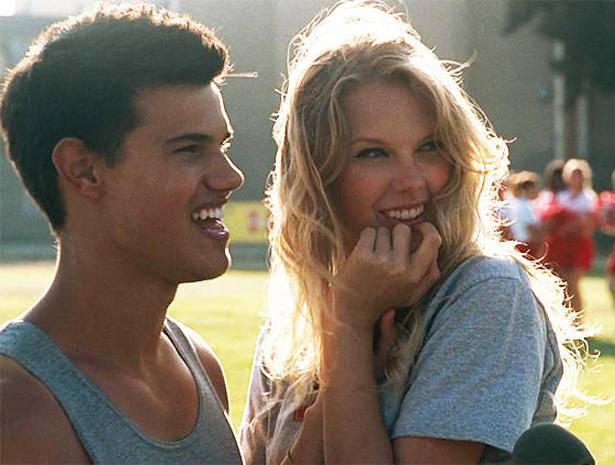 Taylor Lautner and Taylor Swift met on the set of the 2010 film, Valentine's Day, and the fact that both of their first names are the same is surprisingly not the oddest thing about this short-lived relationship. Apparently, some feel this could have been a fake relationship which Swift used to raise her profile.
The pair were linked from October 2009 to December 2009, and according to The Daily Telegraph, this is an example of one of the"fake dating" relationships Swift has had. As for what they would have gotten out of this relationship? Well, it would not have been so much to promote the movie for Swift as it would have been material for her music, because according to the publication she penned "Back to December" about their split.
3

Not Everyone Believes Zac Efron And Vanessa Hudgens Were Loved Up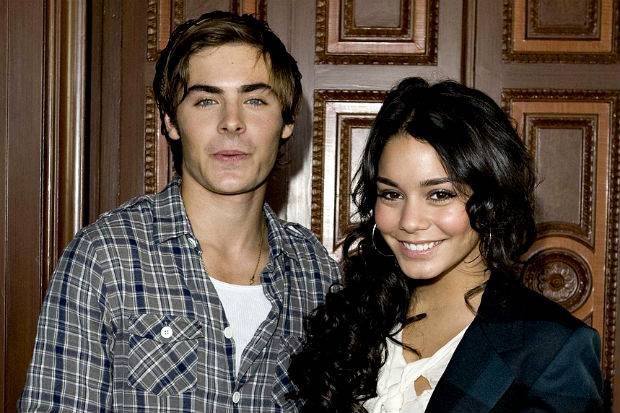 Zac Efron and Vanessa Hudgens were young (he was 19, and she was 18) when they first started working on High School Musical in 2006, and they certainly wouldn't be the first pair who pretended to be a couple for a role and then ended up becoming one in real-life. It's possible that this was a relationship that just ran its course, but the couple has been accused of pretending that there was something more between them for the sake of the fans, and to promote the teen franchise, Rebel Circus reports.
TheTalko notes that their relationship ended soon after the movies did, which would have raised eyebrows as to its legitimacy. But was this just awkward timing, or a romance that wasn't really meant to be? You decide!
2

Rob Kardashian And Rita Ora Had Very Different Feelings About Their 'Relationship'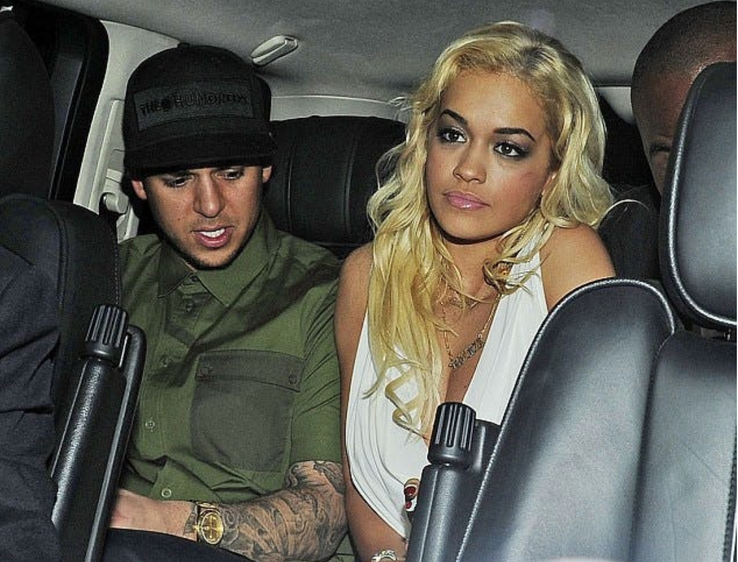 There have been a lot of women who have broken Rob Kardashian's heart, and Rita Ora is believed to have been one of them. The pair dated for two months in 2012, before calling time on their relationship, but since then, their names have found their way onto many lists which claim that all was not what it seemed, including one from The Hollywood Gossip.
When they broke up, Kardashian decided to slam Ora in a very public way, taking to Twitter to accuse her of cheating on him multiple times, but in a post-breakup interview, Ora spoke about their relationship and her comments were pretty telling. The Mirror quotes her as telling an Australian magazine, "I never thought it was actually a relationship, in all honesty. I never mentally defined it as 'boyfriend, girlfriend'. When I split up with him, I said, 'It's because I'm never there, I don't know how to do it.' That's all I said, then … the rest happened. He obviously felt that creating myths was the way forward."
1

Blac Chyna And Rob Kardashian's Lie Got Out Of Hand, Apparently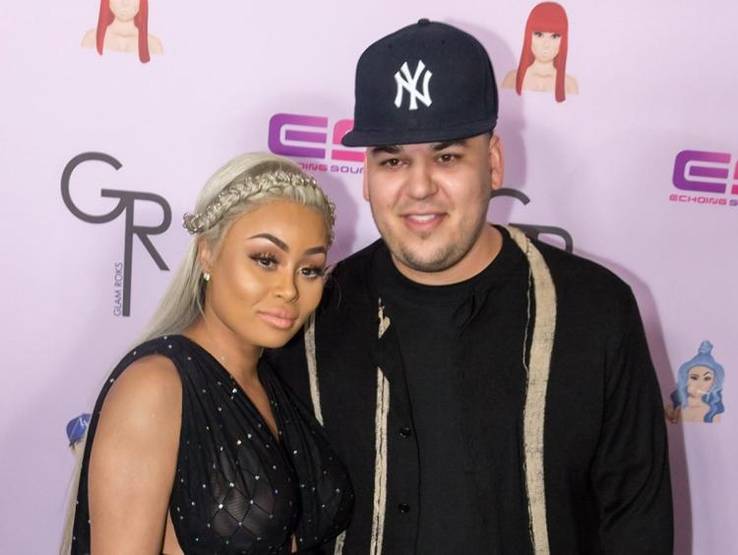 If you believe this romance is all pretend, then it has to be one of the most dedicated fake romances ever, because Blac Chyna and Rob Kardashian even have a child together. Still, that hasn't stopped the reports about them getting together only to promote their reality TV show, Rob & Chyna.
The former couple had an extremely public relationship, filled with drama and issues (not just the fact that Kylie Jenner was dating Chyna's baby daddy, Tyga), and a lot of people have questioned whether what they had was real. According to an InTouch Weekly source, the pair were "staging" their relationship to make money. The source claimed, "Rob had agreed to have a fake relationship with Chyna because his momager, Kris Jenner, got E! to pay him over $2 million to do a show." And the source also alleged that he was unwilling to come clean about the pretend romance because "it would be too humiliating."
References: rebelcircus.com, seventeen.com, alloy.com, parentherald.com, fresnobee.com, slice.ca, bustle.com, cosmopolitan.com, hollywoodreporter.com, bbc.co.uk, dailytelegraph.com.au, thetalko.com, thehollywoodgossip.com, mirror.co.uk, intouchweekly.com
Source: Read Full Article