Just like every job, they come with their upsides and downsides, and a career in the spotlight is no different. Many actors work for years in the business only to later find out that they don't really enjoy it, or parts of it. Many of them don't actually like the fame that comes with it, with everyone watching your every move. You walk outside to Walmart, and you're seen in tabloids the next day with a somewhat negative spin on it. You go to McDonald's and you see yourself on the front page of magazines eating a burger with a negative headline. It can take its toll on some, even enough for them to leave the entire business. Some just want a change of jobs, and who's to blame them for that. We all get tired of the same mundane tasks every day. Some of them just picked the wrong roles and ended up not getting any work after a while, meanwhile others just couldn't get along with their directors. A lot of actors actually have businesses on the side that they commit time to, which is another legitimate reason. Many actors are attached to their roles for years and years, like Macaulay Culkin in Home Alone. That is pretty much the only movie he is known for when you mention the name, which could also be a downside because it is extremely hard to live up to a film. Here is a list of celebrities that used to be quite famous, but left the business.
15

Macaulay Culkin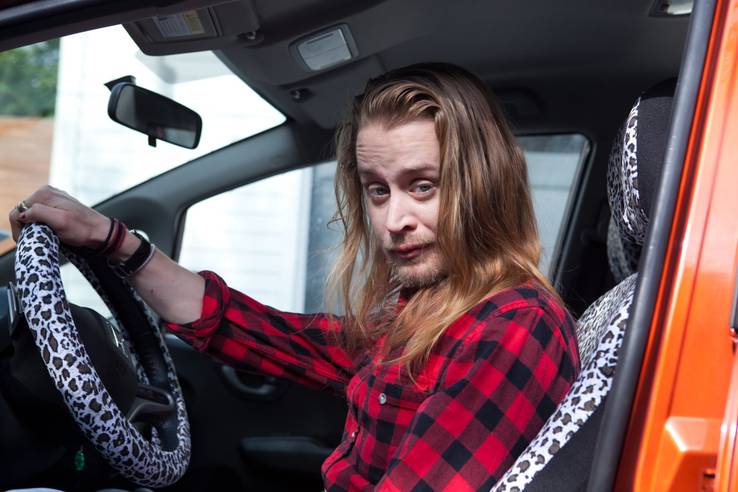 Who can forget Culkin in the role of Kevin McAllister in Home Alone? The American is still one of the most famous and loved child actors, however after starring in several popular films as a kid, including My Girl, his fame plummeted as he became a teenager, and after a few TV roles and big screen flops, Culkin decided to leave showbiz. Culkin, who is now 37, decided he'd had enough of acting and turned his interest to art and music. He's now in a band/avant-garde art group called 'Pizza Underground'. The group does covers of the Velvet Underground's songs. He currently lives in Paris.
The former child star attributes the 'mental and physical' abuse he suffered as the reason for quitting Hollywood prematurely. In a new interview with Marc Maron, Culkin said his parent's separation following the release of Richie Rich which was his final child acting role, and was 'one of the best things that ever happened' because he 'was able to actually walk away from the business.'
14

Cameron Diaz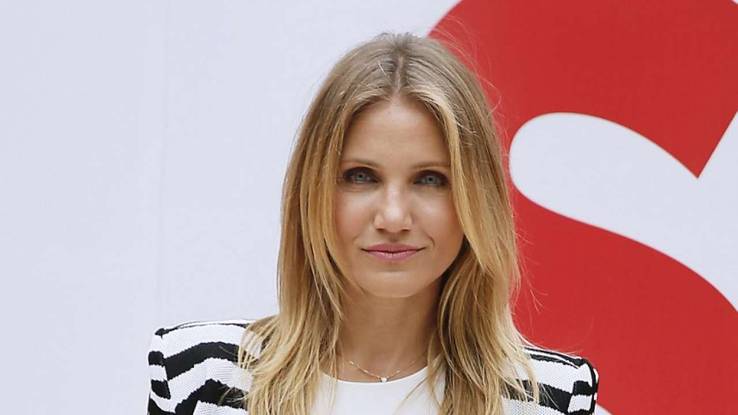 You might not have realized, but Cameron Diaz hasn't been in a film since 2014's Annie, nor does she have any films in the pipeline. She recently explained why she stepped out of the spotlight at an event run by her best friend, Gwyneth Paltrow. "I just went, 'I can't really say who I am to myself.' Which is a hard thing to face up to. I felt the need to make myself whole," she said at a Goop Wellness Summit. In the years since, she has married Good Charlotte singer Benji Madden and published two books: The Body Book, a health and fitness manual, and The Longevity Book, about the art and science of growing older. It just so happens that Selma Blair, Diaz's co-star in 2002's The Sweetest Thing, joked in a new interview that Diaz had recently told her over lunch that she had retired from acting. "I mean, she doesn't need to make any more films. She has a pretty great life, I don't know what it would take to bring her back. She's happy," Blair stated.
13

Daniel Day-Lewis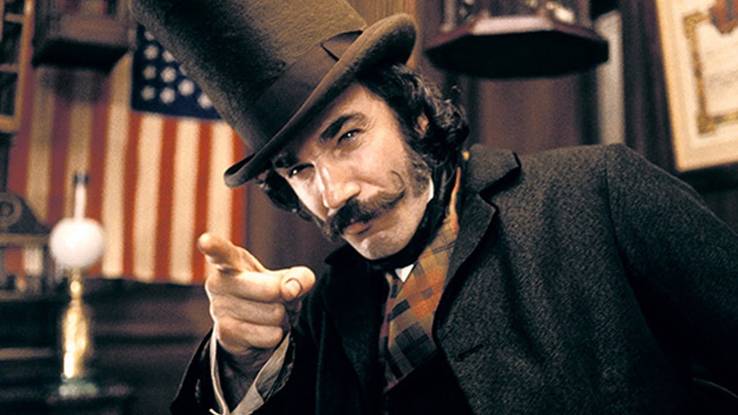 For Daniel Day-Lewis, it's three Oscars and lifetime career of being considered the best actor in the business. But even all that couldn't keep the notorious method actor, who famously built a canoe for Last of the Mohicans, broke his ribs for My Life Foot and spent time in solitary confinement for In the Name of the Father, in the game.
Earlier today, the 60-year-old British actor made a surprise announcement, telling the world that he's stepping away from the stage and screen—for good. In the statement made to Variety, Day-Lewis' spokeswoman, Leslee Dart, confirmed the news: "Daniel Day-Lewis will no longer be working as an actor. He is immensely grateful to all of his collaborators and audiences over the many years. This is a private decision and neither he nor his representatives will make any further comment on this subject."He told a publication he's not entirely sure why he feels like he needs to quit now."But it's settled on me, and it's just there," Day-Lewis stated.
12

Katherine Heigl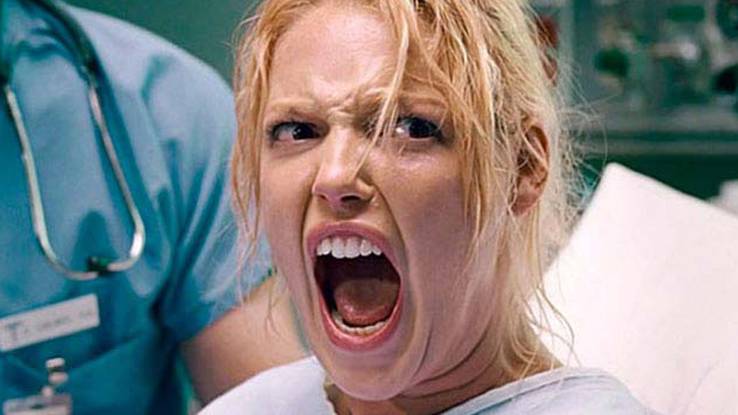 Sure, Katherine Heigl is still making her name known in the acting world. But she left her famous gig on "Grey's Anatomy" for her daughter. The Seattle Post Intelligencer reported that Heigl was upset that she was missing big family moments by being away acting.
"I would come home angry and frustrated that I'd missed everything with my kid that day," Heigl said. "I didn't get to wake her up from her nap, or do bath time or bedtime. I'd have to sneak into her room and kiss her when she was sleeping, hoping not to wake her up." A lot of actors are the same way, in that they choose to walk away from certain films to be with their family, because in a lot of cases, they have to be out on the road away from home for months at a time.
11

Rick Moranis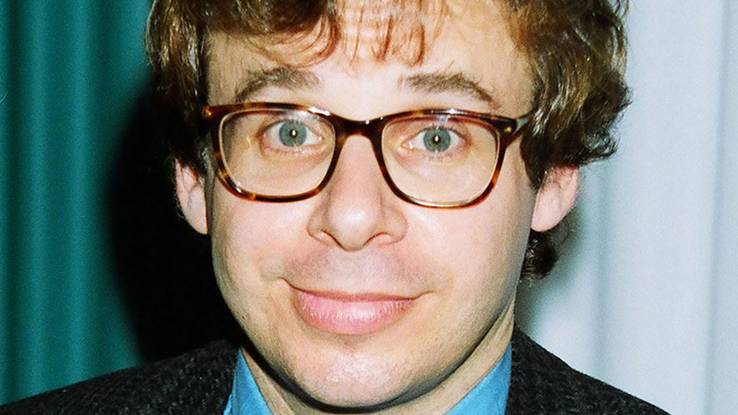 Canadian actor Rick Moranis rose up Hollywood's ranks after appearing in hit films such as Ghostbusters, Spaceballs, Little Shop of Horrors and Honey, I Shrunk the Kids. However, he began scaling back his acting work after his wife died of cancer in 1991 and retired from on-screen work completely in 1997 to concentrate on raising his children. He also wanted to strengthen his relationship with God while learning how to mourn the loss of his partner in life, which is not an easy thing to do by a long shot.
"I'm a single parent, and I just found that it was too difficult to manage raising my kids and doing the travelling involved in making movies," he told USA Today in 2005.
"So I took a little bit of a break. And the little bit of a break turned into a longer break, and then I found that I really didn't miss it."
10

Stephen Baldwin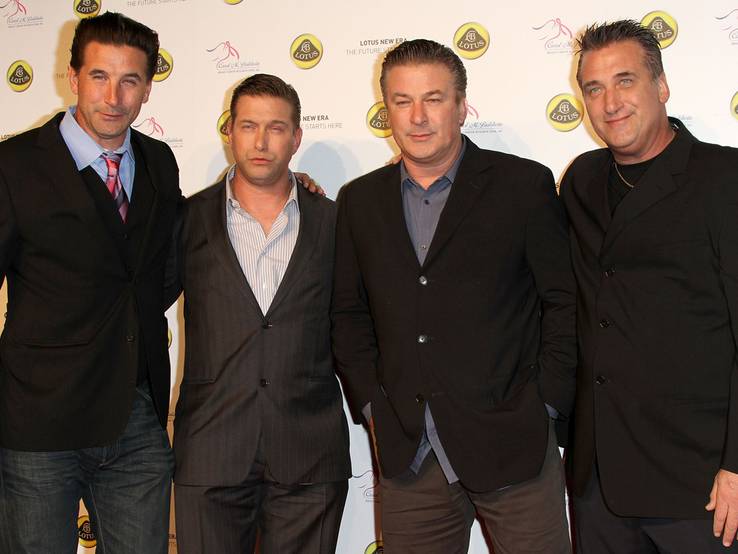 Stephen Baldwin is the youngest of the ever-so famous Baldwin brothers and is absolutely no stranger to speaking about his faith. He has done several interviews throughout the years with a variety of media outlets and has spoken repeatedly of his eternal struggle with being a devout Christian in the Hollywood setting. There was once a time, on an episode of Nightline that Baldwin explained, in detail, the transformative impact that the September 11th attacks had on him and his world-view in general. He actually traced his finding of God back to that exact point. In '08, he began working in depth with conservative radio host, Kevin McCullough in order to create and launch Baldwin/ McCullough Live. This show airs every Saturday and became his new life's work. While his brothers didn't necessarily follow in his footsteps, he has not allowed that, or the strifes of Hollywood, to shake his faith.
9

Jack Gleeson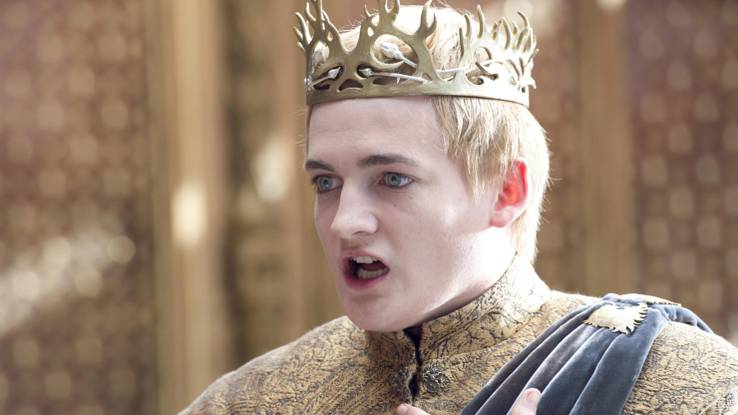 As King Joffrey on hit TV show Game of Thrones, Jack Gleeson played one of the most hated characters on TV for three years, but when his character was killed off in season three, the star decided to kill off his acting career too.
"I've been acting since age eight," he told Entertainment Weekly. "I just stopped enjoying it as much as I used to… whereas up until now it was always something I did for recreation with my friends, or in the summer for some fun and I enjoyed it.When you make a living from something, it changes your relationship with it. It's not like I hate it, it's just not what I want to do."
Gleeson went on to study philosophy and theology at Dublin's Trinity College, although he dipped a toe back into performing when he took a puppet show, called Bears in Space, to the Edinburgh Fringe in 2014 and London's Soho Theatre in 2015.
Featured Today
20 Celebs We Want To Become Superheroes In The Next Phase Of The MCU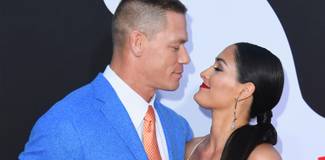 John Cena Tweets After Splitting From Nikki Bella

Jesse Williams Ex-Wife Wants More Child Support

8

Amanda Bynes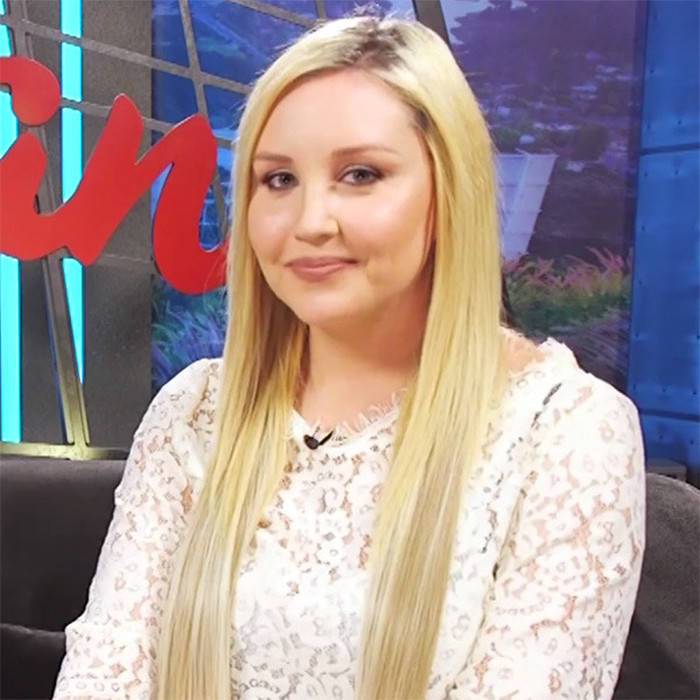 Amanda Bynes hit it big time in her teens when she scored her own program called The Amanda Show – on Nickelodeon. A string of teen films followed which you may have seen more than once or twice on TV recently – What a Girl Wants (2003), where she finds out her dad is Colin Firth who is trying to become prime minister; She's the Man (2006), a modern take on Shakespeare's Twelfth Night; and the big-screen adaptation of the musical Hairspray.
Once touted as a young Lucille Ball, her last film role was in 2010 – the same year she tweeted: "If I don't love something anymore I stop doing it. I don't love acting anymore so I've stopped doing it."
In the years since, she's had more than one brush with the law for drunk driving and substance abuse, but the actress – who is now 31 – recently gave an interview saying she was now three years sober and wanted to start acting again.
7

Freddie Prinze Jr.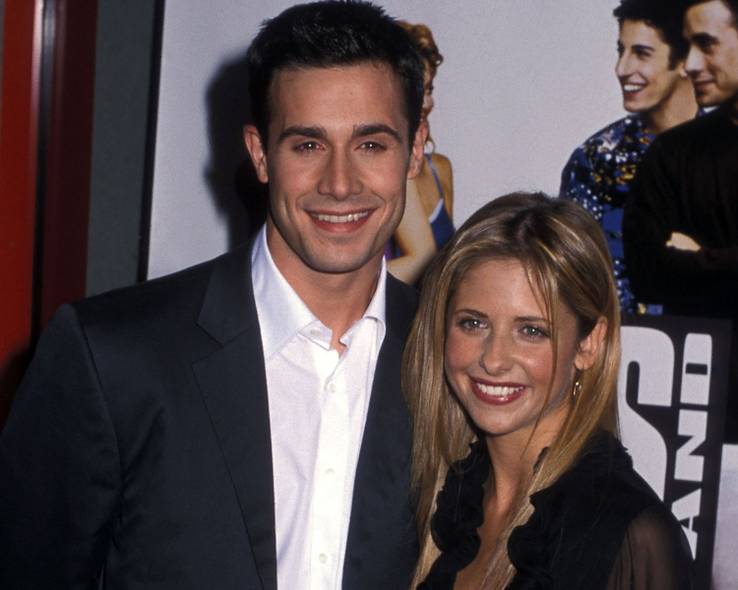 The jury is still out on why Freddie Prinze Jr. left Hollywood behind. He admitted in an interview with ABC News that his experiences on 24 alongside co-star Kiefer Sutherland made him want to quit acting all together. "I did 24. It was terrible. I hated every moment of it," Prinze Jr. told ABC News. "Kiefer was the most unprofessional dude in the world. That's not me talking trash. I'd say it to his face. I think everybody that's worked with him has said that. And I just wanted to quit the business after that. So, I just sort of stopped." In recent years, he has gotten involved with WWE. Today, you can find Prinze Jr. sharing some moments with his wife Sarah Michelle Gellar on social media. The two have been married for more than a decade. Their love will inspire you.
6

Meg Ryan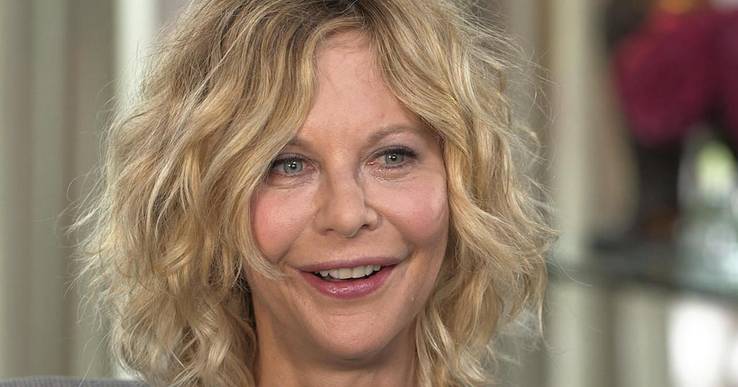 Meg Ryan was America's favorite on-screen sweetheart in the late '80s, early '90s. We remember her in films like Sleepless in Seattle, When Harry Met Sally, City of Angels and You've Got Mail. But she decided to remove herself from the spotlight following her divorce from her ten-year marriage with Dennis Quaid as a result of a brief affair with Russell Crowe. At the time, many acting opportunities were still on the table but her head was no longer in it. In 2008, she opened up about the demise of her marriage and her affair with Russell Crowe with InStyle, saying it was painful but liberating to go from being seen as America's Sweetheart to the scarlet woman. "So this is what it feels like to be the scarlet woman. Oh! I'm having that experience now! It was also incredibly liberating. Now I was utterly free," Ryan said. "I didn't have to care about what people thought. I have gotten to do what I guess I secretly wanted to do. Be totally under the radar and live my life." Today, Ryan makes rare public appearances but when she does, she definitely turns heads.
5

Dave Chapelle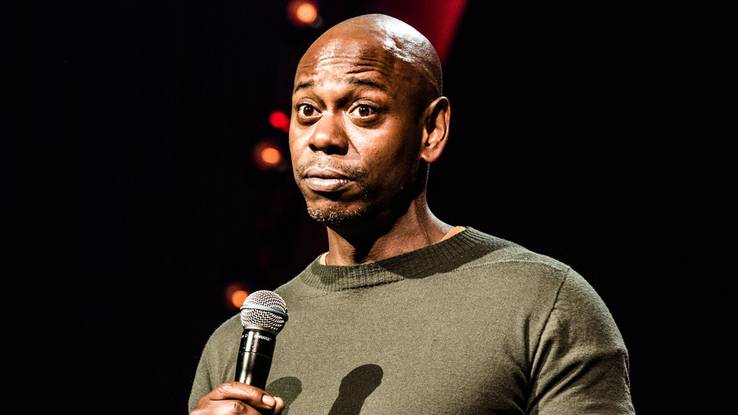 There was a lot of controversy around Dave Chappelle's abrupt decision to leave his widely popular sketch comedy show, Chappelle Show, in 2005 midway through its third season. His exit was ultimately for ethical reasons. Chappelle felt that his show was no longer doing what he intended for it to do and that his audience was completely missing the message of his skits. Because of this, he left $50 million on the table and headed to South Africa for a few weeks to get away from it all. He opened up about the abrupt ending of his series with David Letterman in 2014, joking around that he technically never quit. "I'm seven years late for work," Chappelle joked. However, he recently made a number of talk and comedy show appearances that could suggest a comeback.
4

Jonathan Taylor Thomas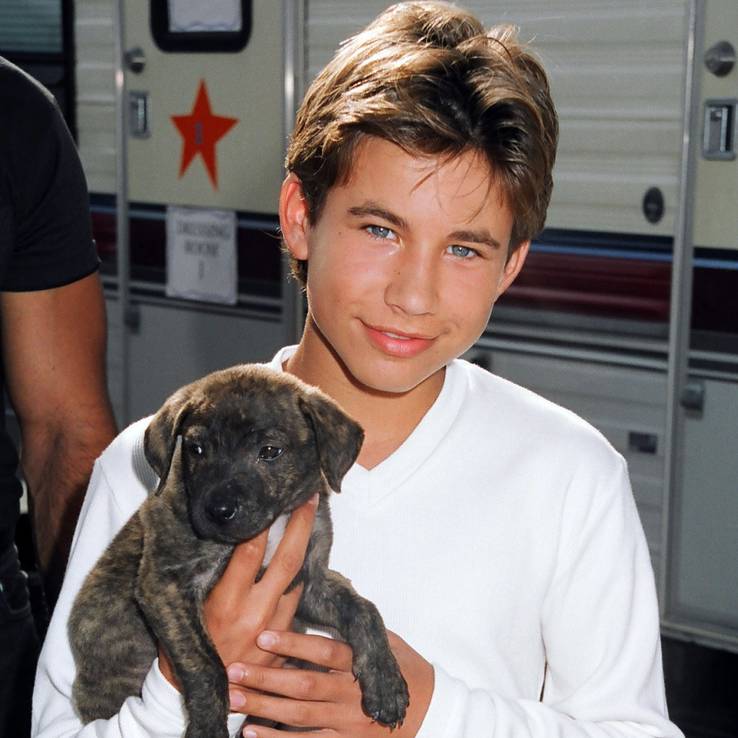 We all remember watching Jonathan Taylor Thomas grow up as middle child Randy Taylor on Home Improvement, and the voice of the young Simba in Disney's The Lion King. While Thomas had a short film and voice acting career, he left it all behind in 2005 to focus on his studies. In 2000, he graduated with honors from Chaminade College Preparatory School in West Hills, California. The only other acting he's done since leaving Hollywood is several guest roles on a few sitcoms, including Last Man Standing in 2013 reuniting him with Tim Allen, his TV father from Home Improvement. This child actor appears to be a case of someone that just wanted something different. Sometimes the parents of these child actors just think it would be a neat idea to bring them to auditions and if they are lucky enough to get a role, it sometimes turns into more roles, until they are old enough to know if they even like it or not.
3

Frankie Muniz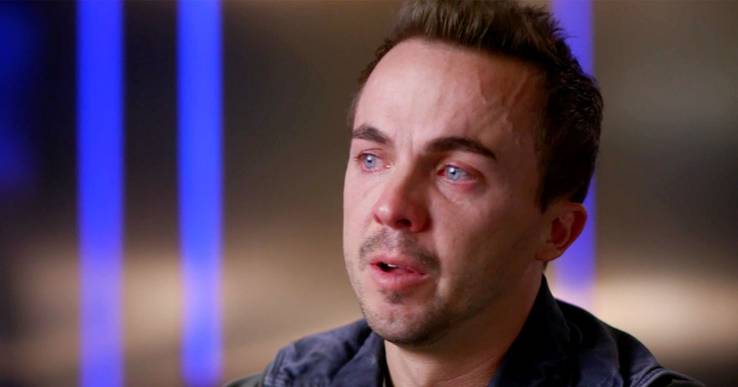 Frankie Muniz is another child star the landed a number of roles. In 2008, Frankie Muniz gave up acting to become a racing car driver. Despite having a number of health setbacks, including two mini strokes, Frankie's back behind the wheel as a recent look at his Twitter page confirms.
The car-mad former child star tweets things like: "I got pulled over by cops 20 times the first year for bumping the Ludacris "Word of Mouf" CD too loud. Setting off car alarms as I rode by."
Meanwhile, Malcolm's TV dad Bryan Cranston went on to play big-time drug dealer Walter White in hit show Breaking Bad. It's interesting to see where people go after their stints in some roles. Frankie Muniz was also recently on Dancing with the Stars and made it quite far in the competition, but did not win.
2

Joe Pesci
Tiny, nasal-voiced Italian American Joe Pesci is the sort of actor who could keep landing roles for as long as he'd like, quite simply because there's no one quite like him. The acclaimed stage and screen actor reached his peak of popularity in the early '90s, when he appeared in and earned acclaim for both family comedies Home Alone and violent crime epics (Goodfellas, Casino) alike.
Pesci announced his retirement from film in 1999 to pursue other interests, including music, creating an album that played on his mafioso archetype. He has remained out of the public eye since, though he is returning to the screen for an appearance in Martin Scorsese's The Irishman. And it's no surprise that he's making an appearance in this film, because when people hear that the famous Scorsese is directing, they instantly want to go see it. He's filming with Al Pacino and it will be out in 2019.
1

Sir Sean Connery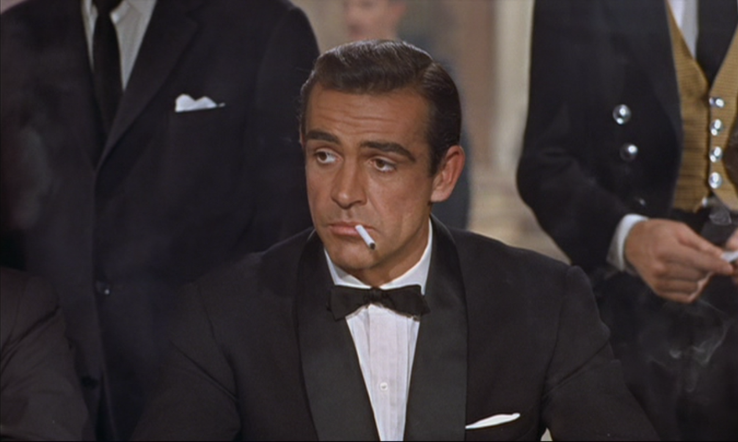 James Bond star Sir Sean Connery quit acting after filming The League of Extraordinary Gentlemen in 2003. This movie has been speculated as one of the reasons contributing to why he quit. He really didn't get along with the director on this film. He didn't officially confirm his retirement until he received the American Film Institute's lifetime achievement award in 2006. Although according to his friend Sir Michael Caine, it was the movie business that retired the Bond star "because he didn't want to play small parts about old men and they weren't offering him any young parts in romantic leads". Sir Sean has since been enjoying retirement, spending his days playing golf and has been spotted at the odd tennis tournament. There were rumors he'd come out of retirement for Indiana Jones and the Kingdom of the Crystal Skull, but he didn't. Connery famously told the BBC that he didn't want to because retirement was "just too much fun."
References: bbc.com, thetalko.com, heart.co.uk, deseretnews.com, eonline.com, cosmopolitan.com, abcnews.go.com, cheatsheet.com
Source: Read Full Article