Having a baby can be one of the most exciting times of your life, but pregnancy can be the ultimate roller coaster – with some very intense highs and lows. It's essential that a mom-to-be stays as happy and stress-free as possible, especially since recent research shows a pregnant woman who suffers from a lot of stress can negatively affect her unborn baby.
But, many pregnant moms have had to deal with intense sadness, anger, hurt, and stress because their relationship with the baby daddy collapsed at some point between conception and giving birth. Yes, it does happen. Men do end relationships with the pregnant mother of their child, and it can be incredibly hurtful and an almost unforgivable act. Getting dumped is never fun, but getting dumped while pregnant takes it to another level.
And, when you are famous, and it happens in the public eye, it can be almost unbearable. Celebrity relationships are hard enough without a child involved. But, when you add a kid into the mix, it can get worse.
We all know that having a baby won't save a relationship. And, when it came to these 15 couples, they couldn't even make it through the pregnancy before calling it quits.
It takes a lot of strength and courage to get through a breakup while pregnant, especially because it is supposed to be a time of happiness and celebration. However, when their partners abandoned them at a time they needed them most, these celebrity women got through the heartache and proudly gave birth.
15

Jordan Craig and Tristan Thompson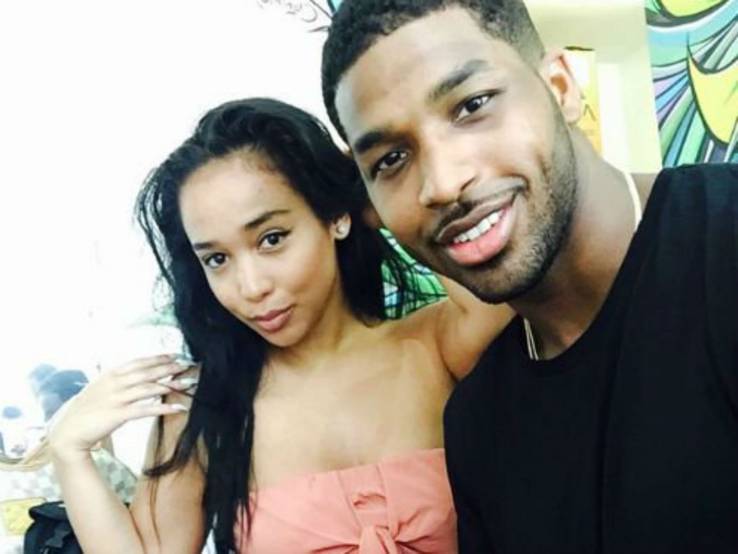 Before he got Khloe Kardashian pregnant and got himself involved in a scandal, Cleveland Cavalier Tristan Thompson dated model Jordan Craig and got her pregnant before they split. She gave birth to his baby in December 2016, about four months AFTER he started dating Kardashian.
At the time of the baby's birth, sources claimed that Kardashian wasn't letting it get in the way of her relationship with Thompson, and she didn't want any drama. Maybe, the reality star should have seen some red flags before getting into a relationship with the NBA star and having his baby.
When the news broke about Thompson's other women during Khloe's pregnancy, Craig posted to Instagram a message of support for the 33-year-old.
"If you respect yourself and you respect others, you would never make light of the misfortune of anyone," she wrote. "Nor would you feel indemnified when it comes at the expense of others."
14

Melanie Brown and Eddie Murphy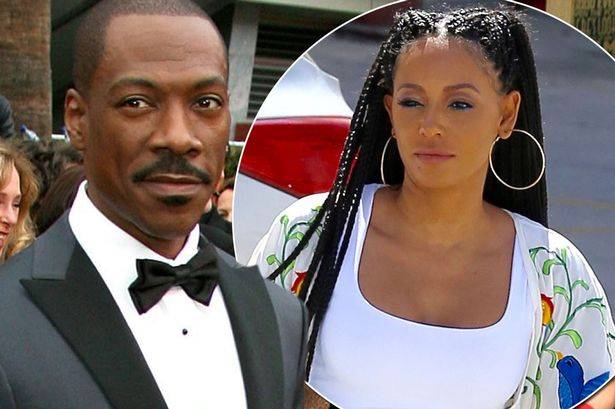 When she was six months pregnant with her daughter, Mel B's relationship with Eddie Murphy ended when he left her for film producer Tracey Edmonds. Brown claimed that Murphy was the father of her daughter, Angel, but Murphy vehemently denied the allegation, and said in an interview that he "doesn't know whose child that is until it comes out and has a blood test."
His bitter denial dominated Brown's pregnancy and the birth of her daughter, and the courts eventually had to settle the issue. Paternity tests eventually revealed that Murphy was indeed the father, and Brown said that the media calling her a gold digger and claiming that she got pregnant on purpose, plus the paparazzi following her around caused her to suffer terribly.
13

Mary Louise Parker and Billy Crudup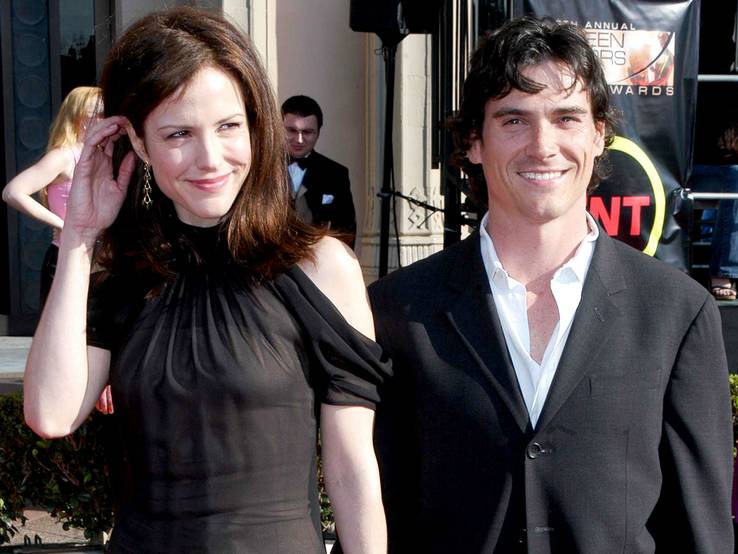 Another man who bailed on his pregnant partner is Billy Crudup, who left Mary Louise Parker while she was seven months pregnant for his Stage Beauty co-star Claire Danes.
Parker wrote about the incredible rejection and loss in her autobiography, which reads like a series of letters. She talked about the time when her taxi driver got lost on the way to a doctor's appointment, and she started yelling at him because of the sadness of her situation.
Her shouting was so intense that he told Parker to get out of the car because he didn't want her anymore. Parker replied, "No one does… Look at me… My life is worse than yours in this moment… I am alone. Look, see? I am pregnant and alone. It hurts to even breathe."
12

Denise Richards and Charlie Sheen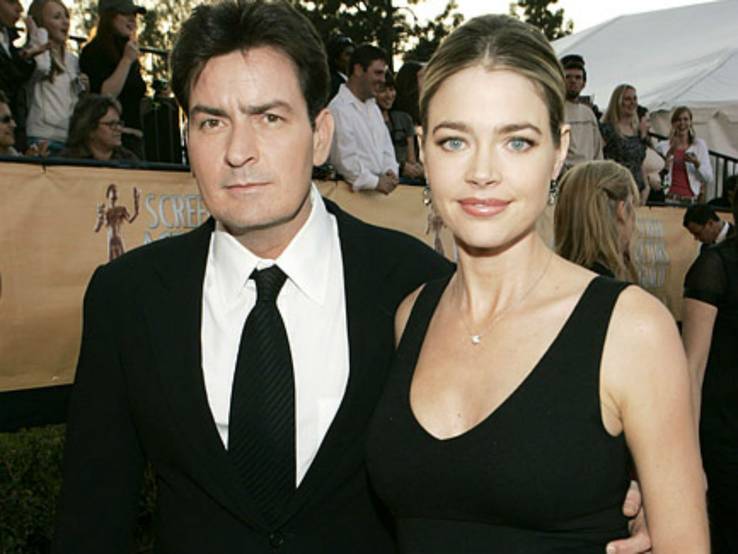 Denise Richards and Charlie Sheen met on the set of Good Advice back in 2000, and a year later they started their whirlwind relationship that resulted in the two tying the knot. In 2004, Richards gave birth to their daughter, Sam, and then in 2005, she gave birth to their second daughter, Lola Rose.
But, it was while she was pregnant with Lola Rose that Richards filed for divorce because of Sheen's many issues. The courts eventually granted the divorce in late 2006, but it was the intense custody battle that followed that got a lot of media attention.
Richards became closely connected to Sheen and his new wife Brooke Mueller, so that her kids could maintain a relationship with their father. She attempted to protect her girls from the hardships surrounding a parental breakup, not to mention his struggles with addiction.
11

Bridget Moynahan and Tom Brady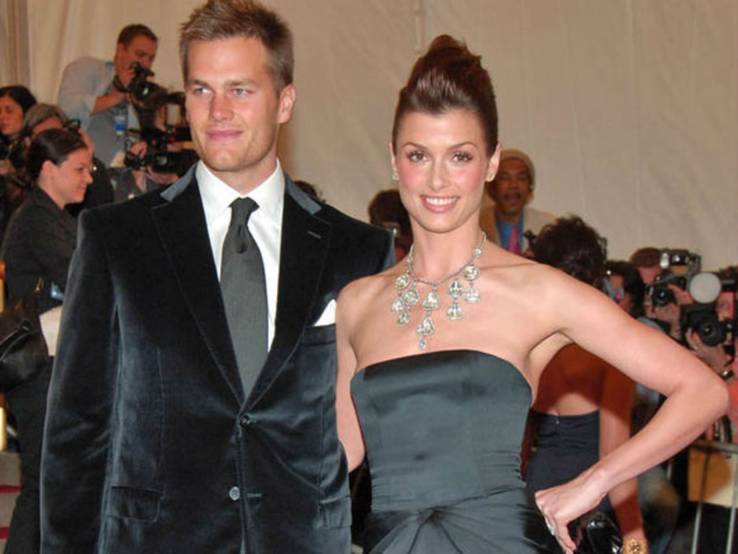 Everyone knows that New England Patriots quarterback is happily married to Gisele Bundchen. But, before they got together, Tom Brady dated actress Bridget Moynahan for three years. Just one month after they split in December 2006, Moynahan announced she was pregnant with Brady's baby. However, in his defense, when the couple broke up, they didn't know she was expecting. But, that didn't make it any easier on Moynahan to see her ex move on with Bundchen so quickly.
She says her relationship with the NFL superstar was tense and she didn't expect much from Brady when it came to being a dad.
Moynahan said that Brady "was not in the [delivery] room. He was there on that day and came in afterwards. He certainly wasn't holding my hand while I pushed."
10

Heidi Klum and Flavio Briatore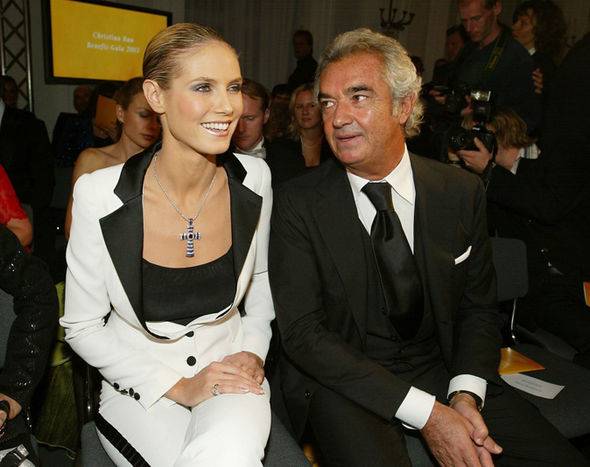 Heidi Klum hasn't had the best luck when it comes to relationships, and when she got pregnant with her daughter Leni in 2003, her boyfriend – Italian businessman Flavio Briatore – left her in parenting limbo and dumped her early in her pregnancy.
Briatore says it was the best thing for him, Klum, and their daughter, and he doesn't regret the decision.
"Leni is my natural daughter, but the three of us happily agreed that it made more sense if Seal adopted her, because a child needs to grow up in a family. Heidi, Seal and I have built an amazing relationship. It's hard to miss a baby that you never see. But I know that Leni is not an abandoned child," Briatore said.
Klum obviously moved on quickly and started dating Seal, who she eventually married. And, the singer adopted Leni and gave her his last name – Samuel – before he and Klum divorced in 2014.
9

Elizabeth Hurley and Steve Bing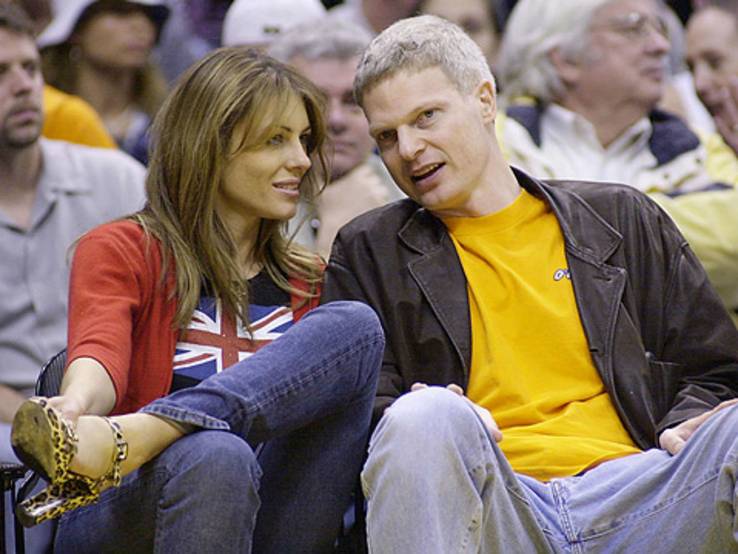 It was bad enough that Elizabeth Hurley's boyfriend Steve Bing dumped her while she was pregnant, but he also took things one step further by claiming he wasn't the baby's father. Bing and Hurley had an 18-month relationship that he says wasn't exclusive and suggested she was promiscuous. His attack on her character damaged her reputation, and Hurley believes he did that on purpose to discredit her.
Bing also claimed that Hurley "snookered" him into having a baby and refused his urges for her to have an abortion.
But, in a 2002 paternity suit, the actress and former model did prove that Bing was her baby daddy with DNA testing, and the results vindicated Hurley. Bing ended up offering Hurley $123,000 a year in child support, but she refused.
Featured Today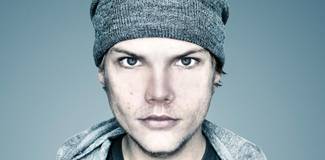 Avicii: DJ & Producer Dead At 28 Years Old

20 Celebs We Want To Become Superheroes In The Next Phase Of The MCU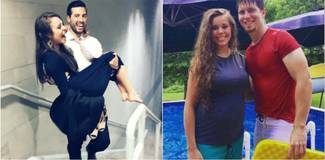 15 Photos Of Jinger Duggar Being The Ultimate Rebel Duggar

8

Minnie Driver and Timothy J. Lea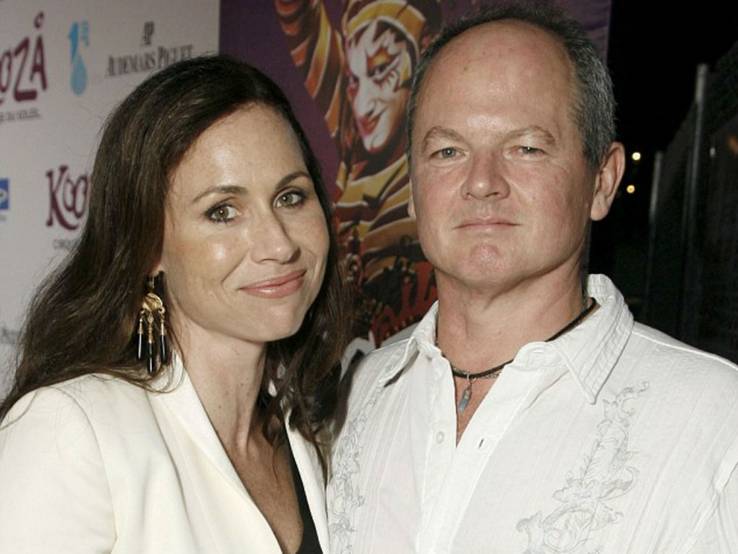 Back in 2008, Minnie Driver announced that she was pregnant, but she didn't reveal who the father of her baby was until her son, Henry, was four years old. It turns out Driver's baby daddy was producer and writer on her show The Riches, Timothy J. Lea.
"I don't need to protect him anymore," Driver said in an interview. "He can fend for himself. He's a grown-up. Our relationship was very complicated and private, and I honestly didn't want to have to talk about it. I didn't want people coming up to him…and raising eyebrows."
She said that Lea was "sort of" acting as a father to Henry, but he was currently figuring things out and hasn't been that involved.
Driver has said that she would like to have another baby, but she doesn't want to do it on her own.
7

Michelle Tomlinson and Donnie Wahlberg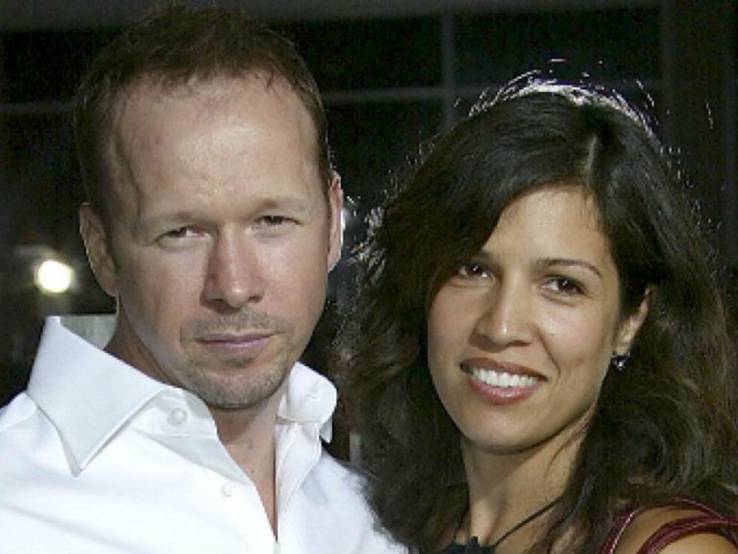 Back in 2010, former New Kid On the Block and Blue Bloods star Donnie Wahlberg split from his model girlfriend Michelle Tomlinson while she was expecting, but it wasn't the pregnancy that ended the relationship. When the gorgeous Canadian model announced that she was having a baby, Wahlberg was married to Kim Fey – making Tomlinson his alleged pregnant mistress.
When she told Wahlberg the baby news, he was shocked and upset and ended up dramatically dumping her. Fey ended up filing for divorce after nine years of marriage, citing irreconcilable differences, and he left Tomlinson to raise the baby solo.
Wahlberg is now married to former Playboy Playmate Jenny McCarthy.
6

Keshia Knight Pulliam and Ed Hartwell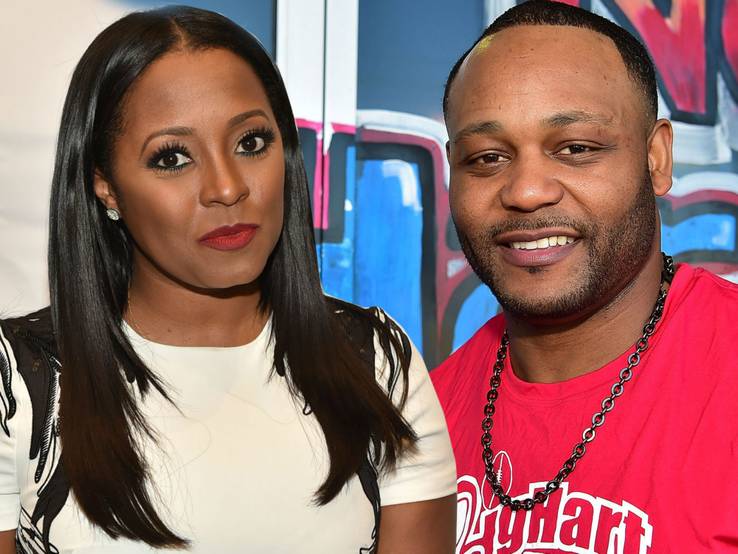 Former Cosby Show star Keshia Knight Pulliam and NFL linebacker Ed Hartwell were married for just six months (and together for only ten months) when he filed for divorce, and the shocking split came just a week after she announced her pregnancy.
Hartwell admitted that the pregnancy was the reason for the breakup because he didn't believe that the baby belonged to him. Before he agreed to pay Knight Pulliam any child support, he demanded a paternity test. However, it doesn't look like the test ever happened, but she insists that the baby belongs to Hartwell.
"She wanted a baby really fast, and what I was trying to explain to her was that…when you first get married, especially since we didn't have a long courtship, that we should actually focus on each other and not just have a baby," said Hartwell.
5

Kelly Rutherford and Daniel Giersch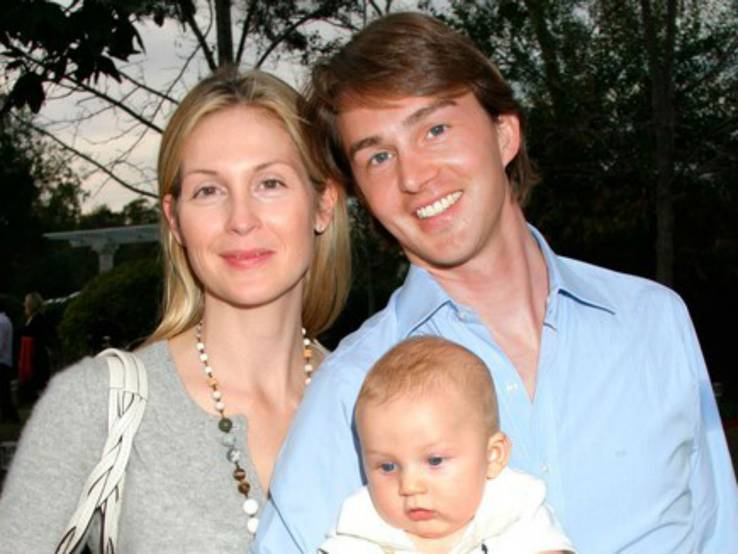 Former Gossip Girl matriarch Kelly Rutherford has been through it over the last few years when it comes to her children.
Rutherford married German entrepreneur Daniel Giersch over ten years ago and immediately got pregnant with the couple's first child. But, it wasn't until she got pregnant with baby number two that things got ugly. She was the one that actually filed for divorce while pregnant, citing irreconcilable differences, and that led to one of the longest, most heartbreaking international custody battles ever to happen in celebrity circles.
For nine years the couple has fought, and there is no end in sight because of jurisdiction issues and Rutherford's bankruptcy. At one point, the courts did award primary custody of Hermes and Helena to Giersch, and they lived with him in Monaco. But Rutherford refuses to back down, and her fight to get custody of her kids continues.
4

Ginny Cha and Tiki Barber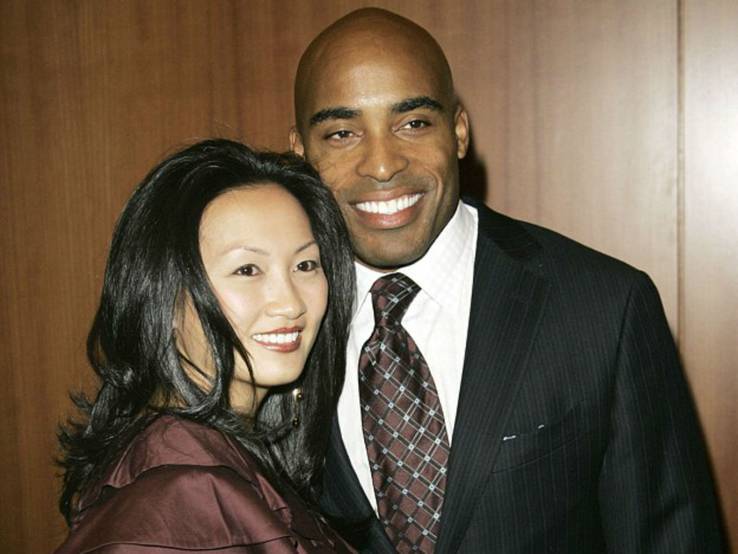 NFL legend and CBS Sports Radio host Tiki Barber shocked fans back in 2010 when he split from his wife of 11 years, Ginny Cha, so he could date a blonde that was ten years younger – 23-year-old NBC intern Traci Lynn Johnson – who once babysat Barber and Cha's two children.
At the time, Cha was eight-months pregnant with twins and on doctor-ordered bed rest, but she managed to file for divorce from Barber before she gave birth. For some reason, this move reportedly shocked Barber.
Their divorce became a huge battle over finances and took two years to settle. Barber ended marrying Johnson just eight days after his divorce from Cha became final, and the couple now has two daughters of their own.
3

Shar Jackson and Kevin Federline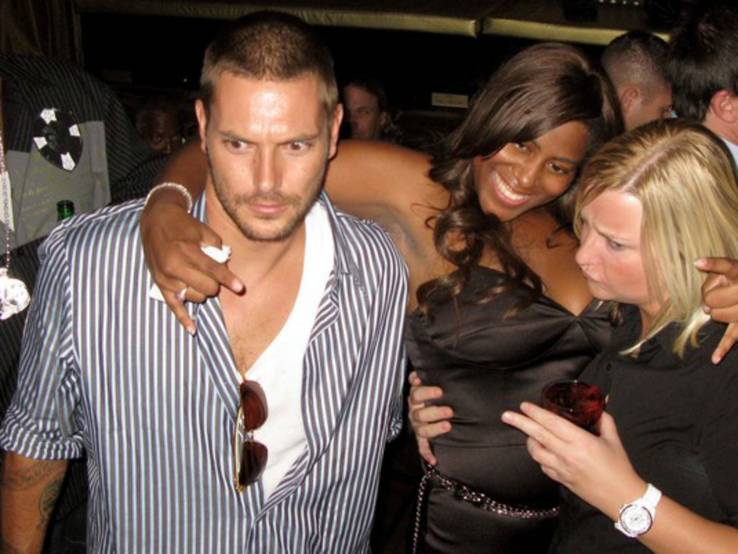 Shar Jackson was once famous for her role in the TV show Moesha, but that all changed when she got engaged to Kevin Federline. While pregnant with the couple's second child in late 2003, something so major in pop culture happened that Jackson will forever go down in history as one of the most jilted women ever.
Federline ended up meeting pop megastar Britney Spears, and in a matter of weeks, the two got married. Just one month after they tied the knot, Jackson gave birth to her son Kaleb. She said that Federline leaving didn't just break up a relationship, it broke up a family.
The former couple ultimately made up while appearing on Celebrity Fit Club, when Federline told her that he knew he caused her a lot of pain and he was incredibly selfish. He then told Jackson that he wanted her to know that he was sorry.
2

Christina Milian and The Dream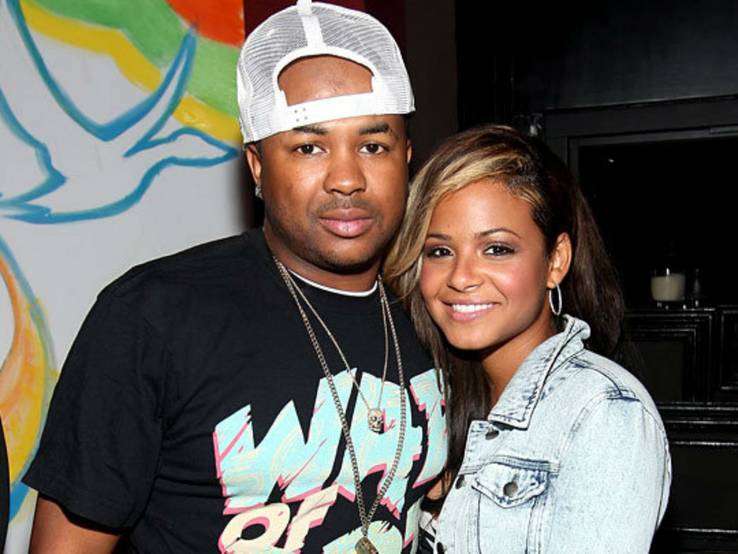 This breakup was especially rough because The Dream filed for divorce just nine days before Christina Milian gave birth to her daughter Violet. However, the couple kept the news of their split quiet for five months because it was such an ugly situation. But, before the public knew about the breakup, he admitted in interviews that he didn't help much when it came to raising his daughter.
She then claimed that the only reason she signed the initial divorce papers was because she was nine months pregnant and in no condition to be making major decisions. Thankfully, the two eventually reached an amicable agreement a few months later.
1

Kelis and Nas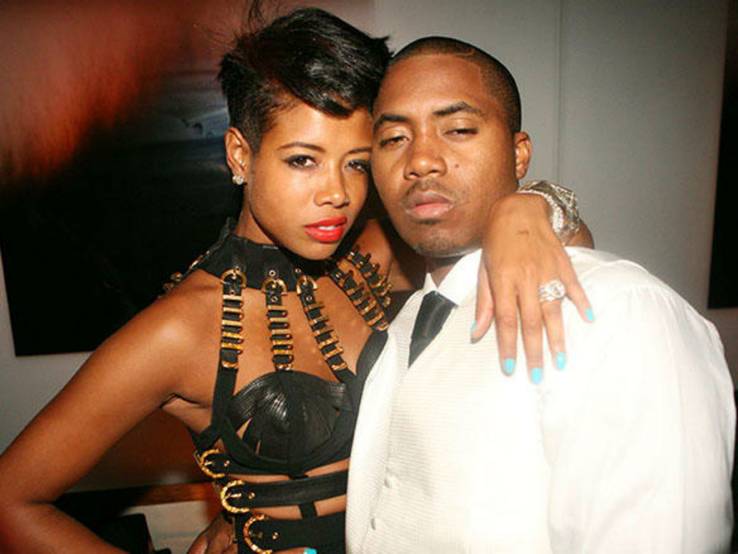 Rapper Nas and Milkshake singer Kelis split while she was pregnant with their second child, and she says it was because her husband was chasing other women. But, the rapper had a different take on the relationship.
"There was a point where we were trying to hold onto a relationship that was finished. She was pregnant and, in the studio, while we were recording Distant Relatives, and he would move when the music would come on. That was a great feeling for me, just to have that feeling of family. It ended around the time the record was being done," said Nas.
References: babygaga.com, radaronline.com, nickiswift.com, lifeandstylemag.com 
Source: Read Full Article