The Kardashian-Jenner clan is basically reality TV royalty. Fifteen to twenty years ago, they were only half-famous through association — matriarch, Kris, was married to well-known Hollywood lawyer, Robert Kardashian, and the couple had four children, daughters, Kourtney, Kim, and Khloe, and son, Rob. Kris then married former Olympic gold medalist, Caitlyn Jenner (then-known as Bruce), and gave birth to their daughters, Kendall and Kylie. Everything changed in 2007 when Kim and Ray J's tape was leaked to the public. This could've ended her career before it even started, but her momager, Kris, managed to negotiate a reality show deal, and the rest was history.
For many years, Kylie Jenner was known mostly for being the baby of the family. But during her teens, she finally stepped out of Kim's shadow and became a huge celebrity in her own right, thanks to her lip kit empire. When rumors circulated during the summer of 2017 that she was pregnant with new boyfriend, Travis Scott, Kylie neither confirmed nor denied them. Instead, she withdrew from the public eye until February 2018 when she announced the birth of her daughter, Stormi Webster. Keep on reading to find out why little Stormi will live the best life of a Kardashian!
15

Dream Vacations
The Kardashian-Jenner clan has made more money from their empire than most of us can even imagine. Naturally, like every super-rich family, they're more than happy to go on plenty of vacations. And boy, are those vacations to die for! Anyone who's watched Keeping up with the Kardashians (their long-running reality TV show) has seen first-hand that their vacations are as luxurious as they come, and anyone who doesn't watch the show has probably seen their countless holiday snaps on their Instagram profiles. Just to name a few, Kylie celebrated her 19th birthday on the Turks and Caicos Islands, while Kourtney and Kris took a Labor Day trip to Italy. There's also Mexico, Costa Rica, and St Bart's…It goes without saying that Stormi will become used to these lavish vacations at a very young age!
14

Makeup Tips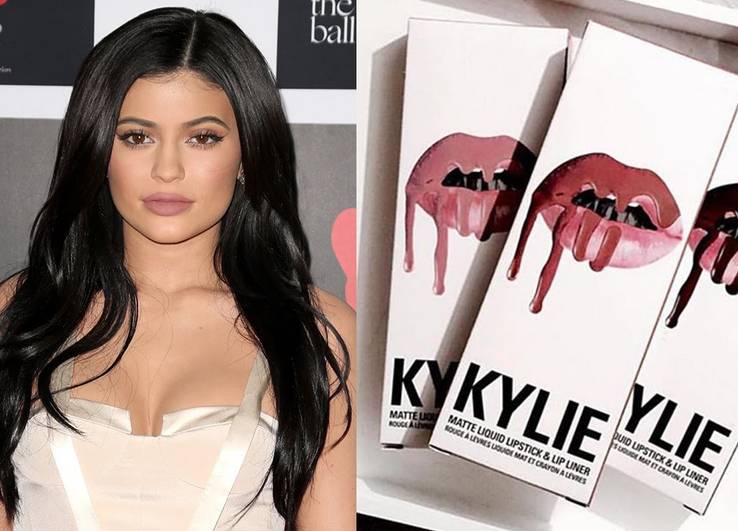 When Kylie stepped out at the age of 16 with noticeably fuller lips, the media was buzzing about her possibly getting work done. Kylie vehemently denied this at first, claiming that her new pout was the result of her cleverly over-lining her lips and mixing several shades of lipstick. This went on for almost a year until she finally came clean during an episode of Keeping up with the Kardashians and admitted to having some enhancements, revealing that she'd always been insecure about her lips and decided to do something about it. She then went on to build an entire business empire around this by launching her own line of liquid lipsticks, which instantly became hugely popular. She regularly shows off her makeup skills on social media, so it's likely that with such a talented mom, Stormi will avoid the bad makeup stage that most of us went through.
13

Best Parties Ever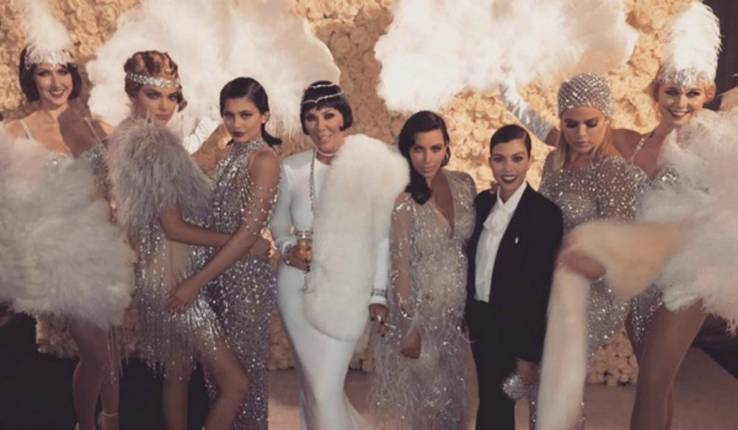 If there's one thing that's become clear over the years, it's that there ain't no party like a Kardashian party! The Kardashians and the Jenners have thrown numerous star-studded and lavish parties over the years, whether it's to celebrate someone's birthday, a major life milestone such as an engagement, wedding, the birth of a child, a graduation etc., or a holiday such as Halloween or Christmas. Every single one of these parties has gone without a hitch, which proves that every member of the Kardashian-Jenner clan has seriously good party-planning skills! But their parties aren't just well-organized, they're also really, really fun— Kim's Halloween parties have reached legendary status! It seems very likely that when they throw a party for Stormi's first birthday next February, it's going to be one of the most epic Kardashian birthday parties ever!
12

Organizing Tips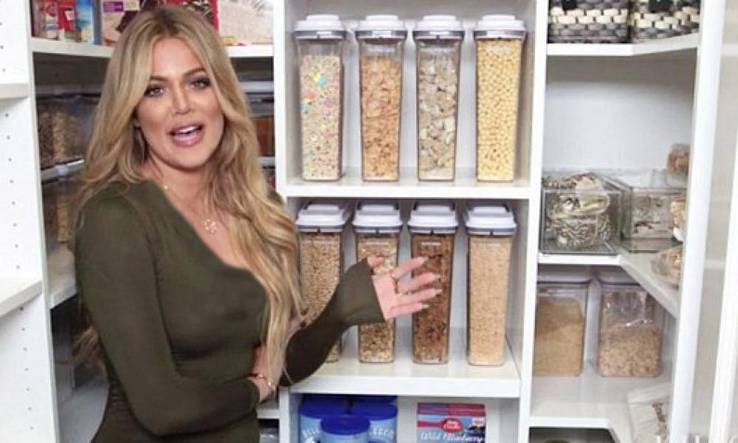 When Stormi inevitably goes through her messy teenager phase, she'll be able to count on her Aunt Khloe to show her how to become a neater person. Khloe has always been probably one of the neatest members of the Kardashian-Jenner clan, and she recently decided to capitalize on that trait of hers by releasing a series of YouTube videos called KHLO-C-D. In these YouTube videos, Khloe shows off her enviable organizational skills and teaches her viewers how to neatly arrange everything in their homes. For example, she shows off her perfectly-aligned containers and neatly-stacked fridge in her kitchen. She's also got everything perfectly arranged in her bathroom cabinet! We're sure that Khloe's habits have somewhat rubbed off on Kylie and that she'll make sure that Stormi tidies up after herself!
11

Cooking Lessons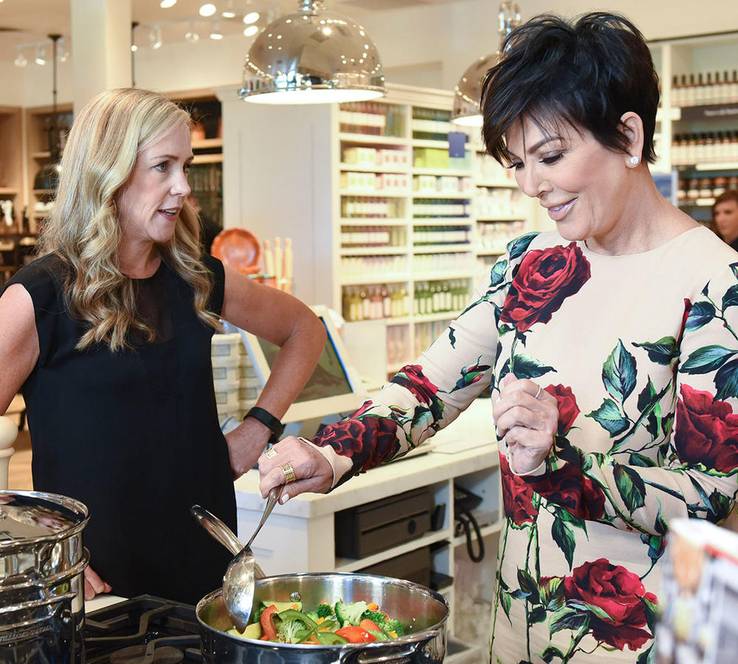 Even though every member of the Kardashian-Jenner clan is rich enough to be able to afford their own personal chef, Kris made sure that they all learned how to cook, which was definitely very smart of her! Kim has shared her love of cooking with the public on numerous occasions, as she's prepared some of her favorite meals in front of the camera several times. She especially enjoys preparing soul food as well as mac and cheese and even cooked up a massive feast all on her own to celebrate the birth of her youngest child. Khloe is known for her cheesecake recipe, while Kylie's ramen recipe went viral. It's clear that cooking skills run in the family, so when she's old enough, Stormi will probably be a natural at preparing various dishes!
10

Plenty Of Hobbies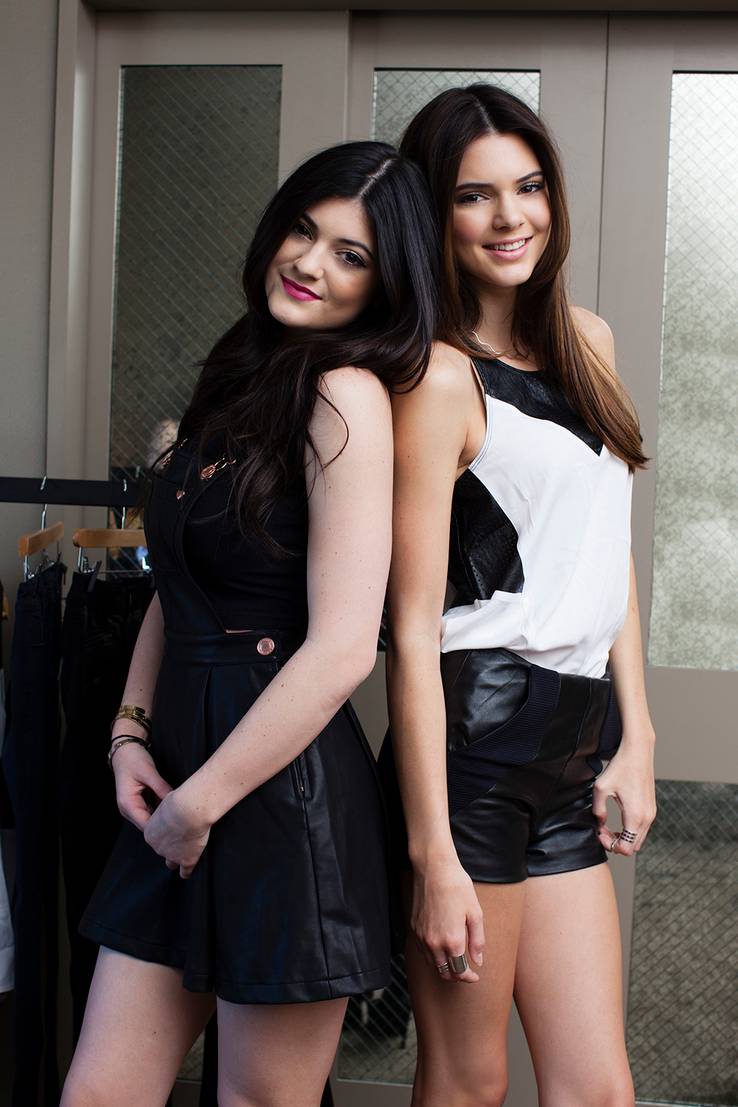 The past ten years, which is the amount of time that Keeping up with the Kardashians has been on the air, have shown that the Kardashian-Jenner clan doesn't just sit around during the day and party at night. Instead, they prefer to be productive with their time through various hobbies and activities. Some of those hobbies over the years include horseback riding, playing golf, shooting guns at a range, and racing fast cars. They keep themselves busy, both when they're at home and when they're on vacation. Kendall and Kylie were also on the cheerleading squad when they were at school. Therefore, it's very likely that Stormi will also be encouraged to get involved in extra-curricular activities and to take up several hobbies outside of school. Having hobbies is really good for you!
9

Fitness Tips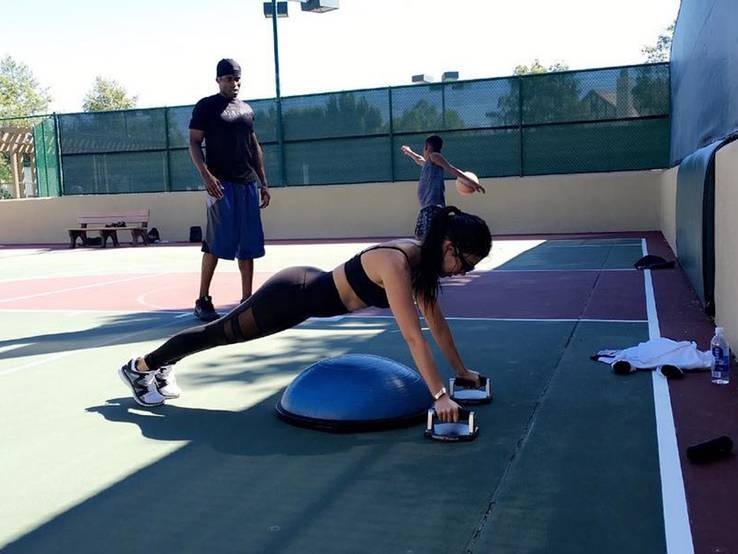 Of course, she'll be beautiful no matter what size she is, but if Stormi ever wants to seriously get into fitness, she doesn't need to look any further than her own family members for tips and tricks! Kim and Kourtney have worked hard to get their bodies back into shape after giving birth, and are more than happy to show off all of their hard work! Kourtney has given birth three times (Kim used a surrogate for her third child due to fertility issues), and we have to say, she has abs to die for! Khloe used to be bullied by the media for her fuller figure, but she decided to put serious work in at the gym and ended up with a killer body!
Featured Today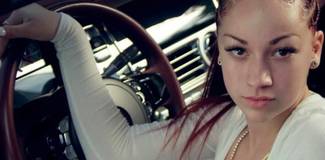 Cash Me Outside Girl Throws Shade At Nicki Minaj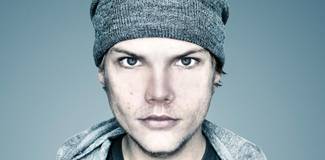 Avicii: DJ & Producer Dead At 28 Years Old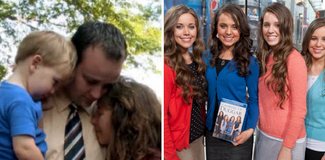 15 Photos Of The Duggar Family That Make Us Question Their Family Rules

8

Driving Lessons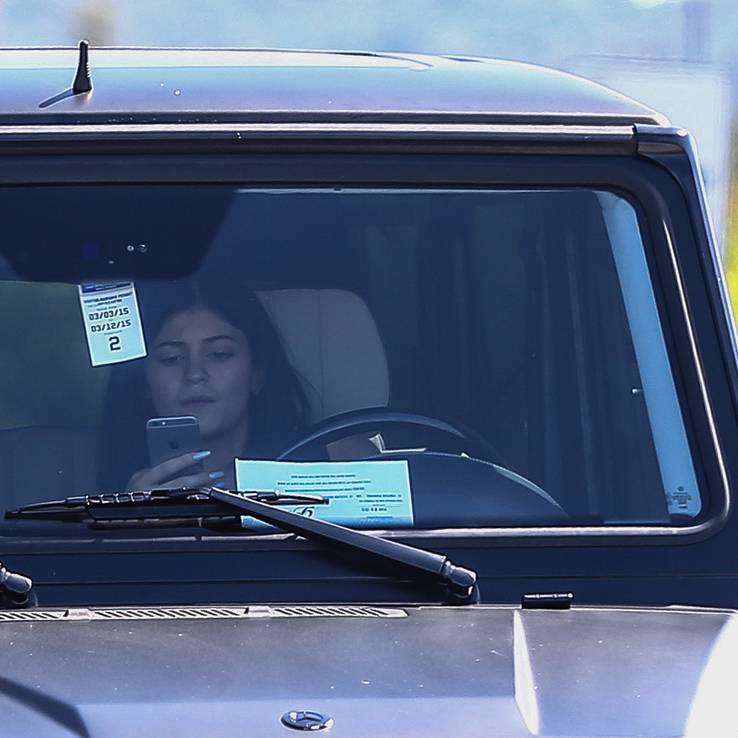 This is more of a case of learning from other people's mistakes, as not all of the Kardashians have had a smooth ride behind the wheel. But hey, sometimes it's good to have bad examples around you because you'll be less likely to repeat their mistakes! Khloe was arrested in 2007 for driving under the influence and even spent three hours in jail. Kim even had a now-iconic photoshoot in the back of the car while they were driving Khloe to jail! But she isn't the only not-so-innocent one. While the others haven't been arrested for driving under the influence, they have been seen using their phones while driving to either text or call, and Kendall and Kylie have even been criticized for using Snapchat while driving! Hopefully, Stormi won't follow in their footsteps one day!
7

Confidence Tips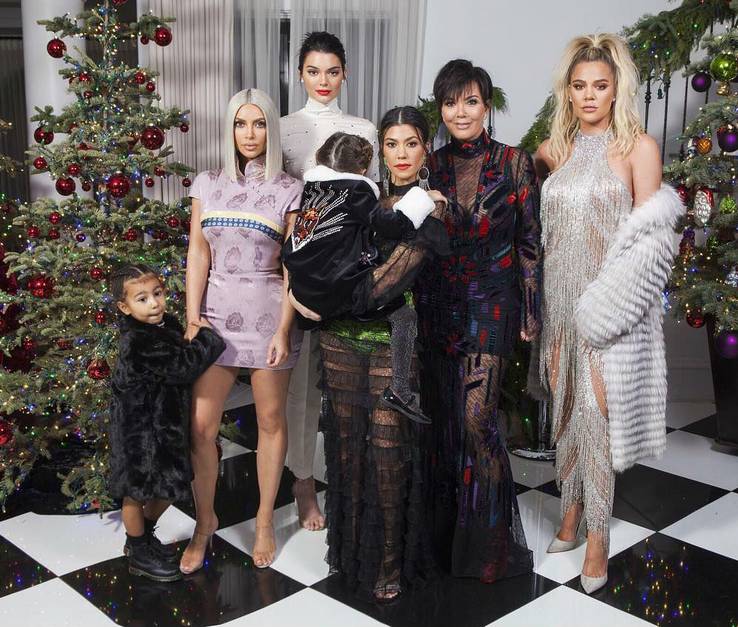 Kylie has opened up in her spin-off reality show, Life with Kylie, about seriously struggling with anxiety, confidence, and body image issues for a huge part of her life. She had been massively insecure about her lips from a very young age after a boy at school told her that they were too thin, leading to her getting work done at the age of 16. This caused a lot of backlash, as many felt that she was too young, and some even accused Kris of being a terrible mother! Kris, however, simply said that she trusted Kylie to do it for the right reasons and that she didn't want to get in the way of her daughter feeling better about herself. Kylie managed to turn her biggest insecurity into her biggest empire by launching her own lip kits, so if Stormi ever struggles with her confidence, surely, Kylie will be understanding.
6

Buying A House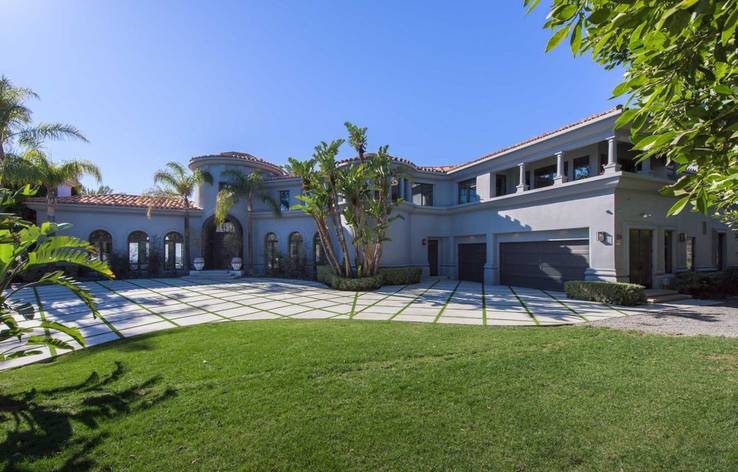 In 2015, at the tender age of 17, Kylie announced to her family that she wanted to move out and buy her own house. While it's clear that she was able to easily afford any house even at such a young age, her mom and siblings still weren't sure if it was a good idea for her to abandon the family nest. This is why her older sisters Kim and Khloe took it upon themselves to make sure that she knew what she was getting herself into. They grilled her on various home-owning and maintenance responsibilities, and were shocked to discover how sheltered and clueless Kylie was— she didn't even know how to do laundry! Luckily, Kylie seems to be a fast learner, and now she owns several houses. Here's to hoping she teaches Stormi everything that she knows!
5

A Prank Genius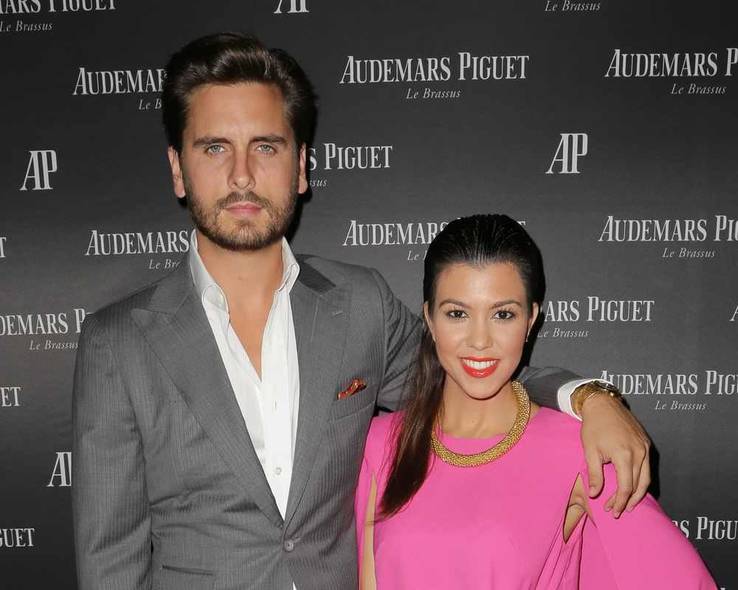 Sure, Stormi's been born into a super-rich family and she'll probably make plenty of her own money, but there are some things that money just can't buy. One of those things is a sense of humor. Stormi's uncle and Kourtney's on-again, off-again partner, Scott Disick, is known for his wicked sense of humor. One of his favorite things to do is to make prank calls, and anyone who's watched Keeping up with the Kardashians knows how creative he can be while making numerous prank calls. Even though he's currently not with Kourtney, he's still very much involved in the lives of the Kardashian-Jenner clan, so he'll probably get to know his little niece, Stormi. And since he loves being the cool uncle, he'll probably be more than happy to pass along his knowledge to her!
4

Being Charitable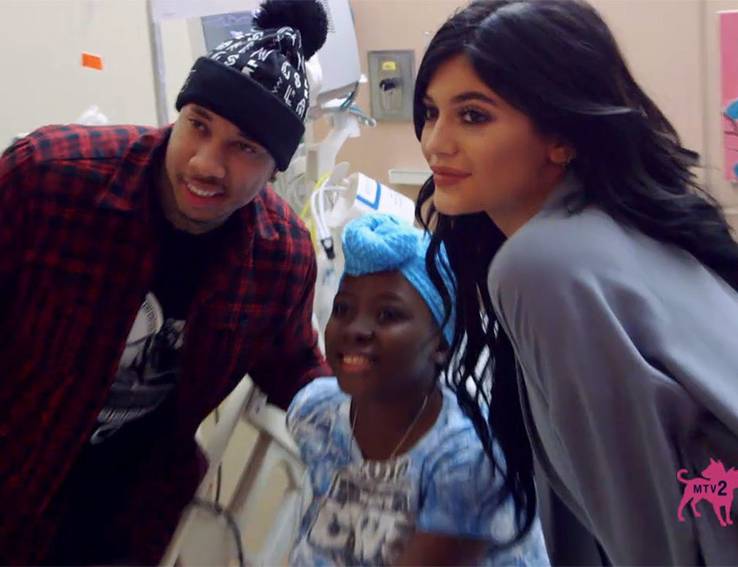 Kylie might have grown up rich, with her wealth increasing like crazy over the years, but that doesn't mean that she doesn't know how to give back to the community. Her family has taught her to be charitable from a young age, so although she had a lavish 18th birthday party complete with super-expensive gifts, she also made donations to the Children's Hospital Los Angeles. Aside from that, she has worked with Teen Cancer of America and the Smile Train. Therefore, it is very likely that she will pass along these values to little Stormi. And let's be honest, your life really will be good if you don't just spend your tons of money, but if you also donate some of it to those less in need. Kylie and Stormi can certainly afford to do both!
3

Plenty Of Cousins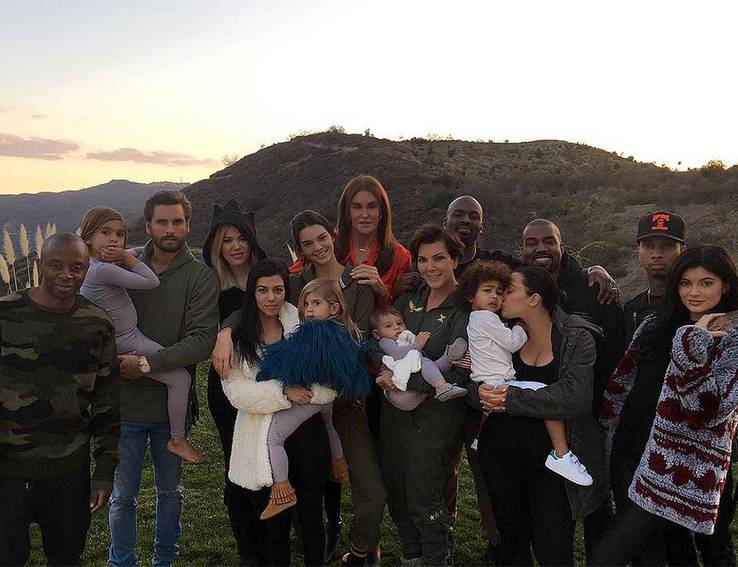 Kylie is certainly not the first or last Kardashian-Jenner sibling to give birth. The eldest sister, Kourtney, has three children— sons, Mason Dash and Reign Aston, aged 8 and 3, and a daughter, Penelope Scotland, aged 5. Kim also has three children, a 4-year-old daughter, North, a 2-year-old-son, Saint, and a 2-month-old daughter, Chicago, who's only 1 month older than little Stormi. Khloe also recently gave birth to a baby girl named True. Her Uncle Rob has a 1-year-old daughter named Dream. Therefore, Stormi will have several cousins who are close in age to her, as well as several older cousins who will look out for her and protect her. And at some point in the future, Stormi will probably have several younger cousins that she'll be looking out for!
2

Close-Knit Family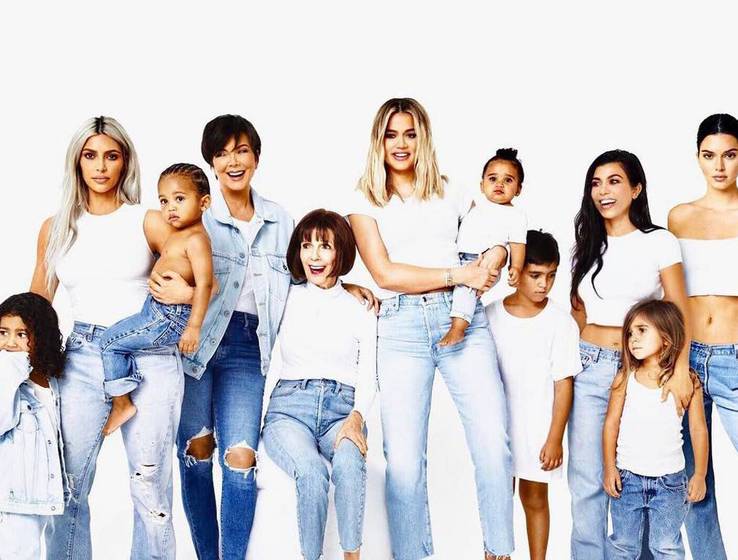 The Kardashian-Jenner clan may have had their ups and downs and bicker on a regular basis in front of the cameras, but it's clear that they really do love each other and will always have each other's backs. And you better not cross one of them! This is evident from many public feuds. For example, Taylor Swift and Kanye West, who's married to Kim, have been involved in an almost-decade-long public feud, and in 2016, Kim exposed her on Snapchat for lying about not knowing that Kanye was going to mention her in his new song, with her sisters backing her up on Twitter. When Amber Rose criticized Kylie for dating Tyga, Khloe came for her on Twitter, and Kim has criticized Danielle Bregoli for bashing Kylie. Therefore, if anyone says or does anything to Stormi, they'll feel the wrath of her family!
1

Millionaire From The Start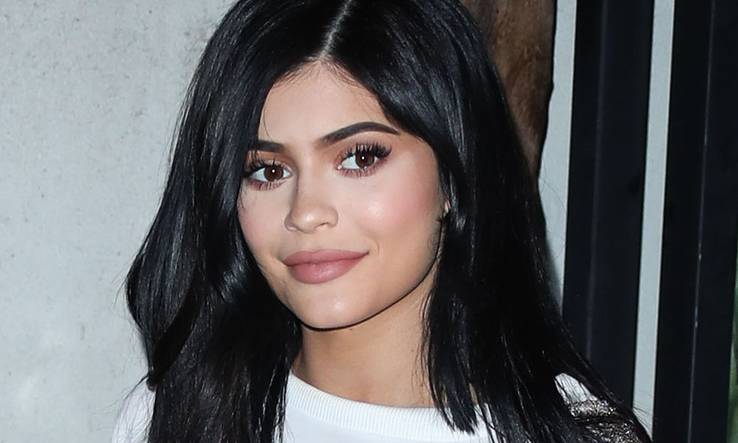 Thanks to her numerous smart business moves, Kylie is now officially the richest member of the Kardashian-Jenner clan, with her net worth estimated to surpass the $1 billion mark in the very near future. It's definitely clear that Kylie has inherited Kris' astounding sense for business, and it seems as if she's determined to pass on these skills to her daughter. Kylie wants to make Stormi a millionaire before she turns one and is looking into securing her daughter's own wealth. While she was still pregnant, Kylie set up a trust fund and trademarked Stormi's name. She came up with such a good business plan that it seems likely that she'll achieve her goal of making Stormi a billionaire before her 21st birthday! We're positive that she'll run Stormi through everything to make sure that she stays a billionaire after turning 21!
Source: Read Full Article