Everyone is looking for his soulmate, especially in Hollywood, and this two seem to have found it despite all odds. Hayden Panettiere and Wladimir Klitschko look like an unlikely couple and this is maybe the incredible recipe of their long standing love affair! The Ukrainian boxer, two-time world champion and the gorgeous Hollywood actress (famous for playing Heroes' cheerleader Claire Bennet from 2006 to 2010 and now playing Juliette Barnes in Nashville) have been together for more than 9 years. Being more used to romance drama and billion dollar divorces we tend to forget that happily ever after is still an option for the rich and famous. When looking at the three of them (they welcomed their adorable baby girl Kaya in December 2014) one can't help but notice that despite their differences they seem made for each other. Of course they experienced some difficulties along the way: during their 2 year break up Klitschko lost fights and even went through depression. But now  they seem to have a struck a balance and have grown even stronger. Hayden Panettiere and Wladimir Klitschko might never have met but here they are (despite a 13 years gap and a quite cute 18 inch height difference) and it's not by chance: find out below the 15 reasons why Wladimir Klitschko will never let Hayden Panettiere go.
15

They are both among the greatest in their fields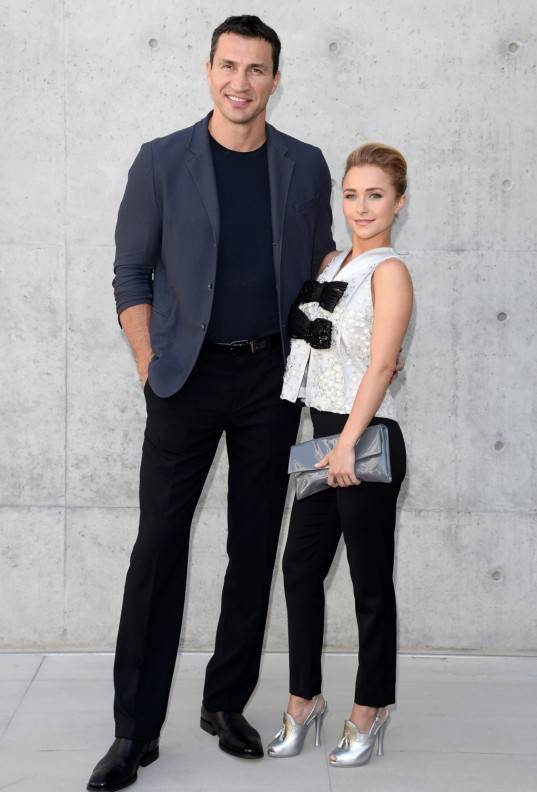 Success breeds success and they can't deny it. Wladimir Klitschko only suffered 4 defeats in 68 combats and he kept his heavyweight world champion title for 10 years before losing it to Tyson Fury in December 2016. Despite his loss he kept fighting and winning titles until his lost fight against Anthony Joshua at Wembley Stadium in April 2017 (after this match he decided not to go for a re-match and retired). His most important victory was probably his 1996 Olympics gold medal competing then for Ukraine. However Hayden Panettiere has no reason to be ashamed among many titles and awards she even got a Golden Globe Award nomination as Best Supporting Actress for Nashville in 2012. She started her career very young and got her first Young Artist Award nomination in 1998 for her part in A Bug's Life. She actually won 8 awards and will certainly get more in the coming years. Panettiere and Klitschko will probably need larger shelves to display their many medals, cup and awards but again their success was not won by chance as Klitschko said, "I have developed methods that lead to success" hard work and commitment is the secret of the successful couple.
14

She is super attractive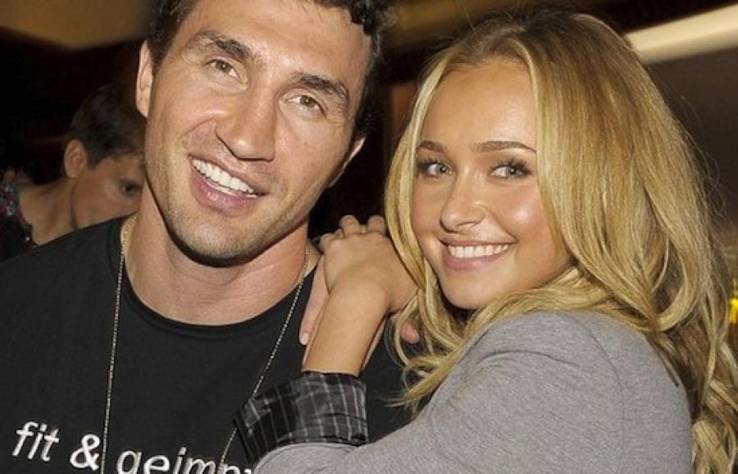 Hayden Panettiere ranked number 6 in FHM hottest women ranking. The Nashville actress is definitely beautiful inside and out and as she like to say, "As I've gotten older and grown into my body, I've started realizing that the way you carry yourself and that light coming out of your eyes are the most attractive things about you". Panettiere has a kind heart not to mention her emerald green eyes, her flawless complexion and her perfect Serena Van Der Woodsen-like blond silky hair. She keeps her figure despite having a baby girl, as her latest trip to Barbados revealed, and tries her best to eat healthfully but is not crazy about it genuinely saying: "I mean, you gotta eat". She gracefully talks about her beauty tips, she is a big fan of fake lashes, but seems to never put too much emphasis on it. As a spokesperson for Neutrogena skincare she knows the first step toward beauty is a clean hydrated skin. No doubts than her husband noticed that the Heroes' star is not your regular girl next door. Klitschko is commonly known for his good taste when speaking about women, and model Karolina Kurkova even claimed that they had a relationship before he met Panettiere.
13

She is his first fan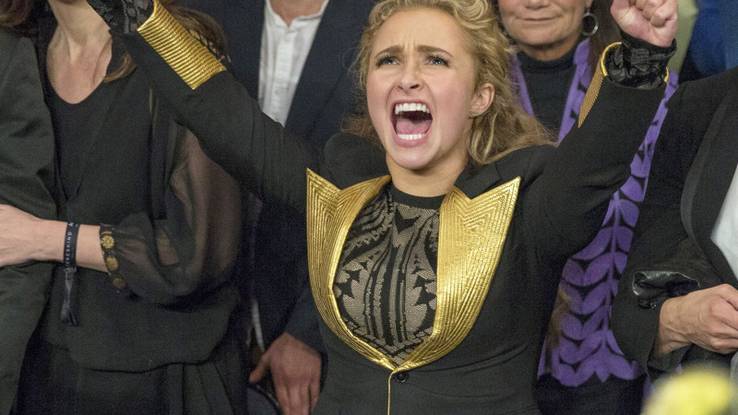 Panetierre was often seen ringside during Klitschko fights and openly shared her excitement throwing her arms in the air and smiling at her beau to give him strength. She used to be scared but then realized "(…) that none of (her) reactions can change what's gonna happen in the ring!". The Ukrainian boxer certainly enjoyed her support and she is said to even know how to appreciate a good fight. A boxing match can be a hard to watch moment for a wife but Hayden Panettiere is not one to look the other way: "I've known him since I was 19 years old and I have been going to fights and fights and fights with him. I'd be lying if I didn't say that I get anxious but I somehow convince myself that after I see the first round I tend to calm down. But I trust him, I have faith in him, he is a big boy and he can take care of himself." She might not push her future kids to follow his path but she never tried to stop him and always believed into his potential, cheering him when she got the chance during TV interviews before his major matches. And will you guess the nickname she made for him? "He's a papa bear!".
12

They are both charitable people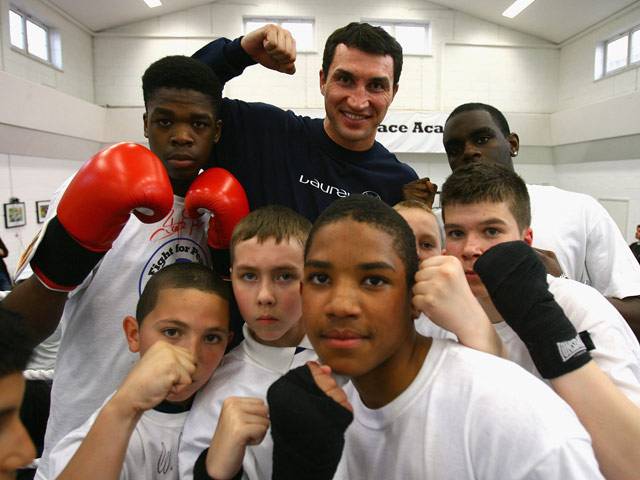 He now wants to focus on his charity work. Hayden shares the same passion for helping the needier around her. He offered his 1996 Olympic gold medal during auctions for helping Ukrainian children (in the end the buyer paid for the auction but returned the medal to Klitschko family). He also auctioned off a robe he wore for his fight against Anthony Joshua for $215 000. Hayden Panettiere takes action in no less than 19 causes including Elton John AIDS foundation or Autism Speaks and she volunteered for many years with various organizations. She is especially dedicated to animal causes and marine creatures saying "I like to dedicate myself wholeheartedly to a cause so that I have more impact. My goal is to shed light on the beauty of the ocean and how important it is for our planet." Panettiere even launched alongside her mother Lesley Vogel a website selling her personal closet 'to create a sustainable fashion movement while helping to save the oceans'. She wore some of the items in Heroes, Nashville, Bring It On, and Racing Stripes and offers 50% of the proceeds to ocean conservation charities. Didn't we tell you that she is beautiful inside and out?
11

She's also a fighter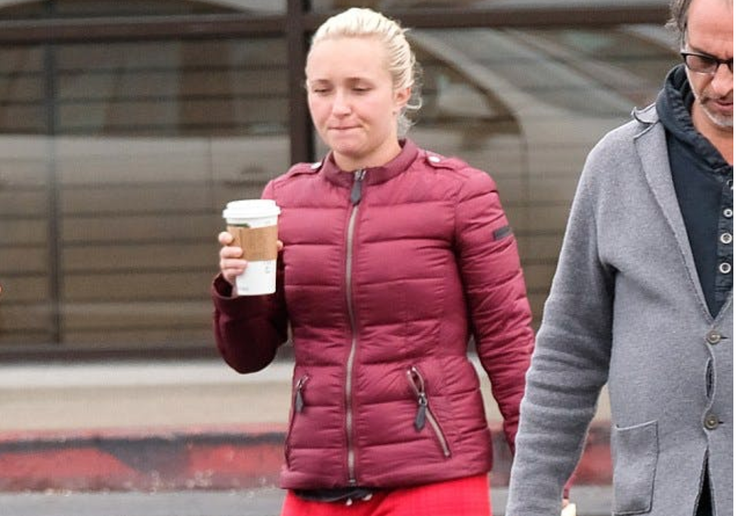 Just like Wladimir Klitschko and just like Claire Benett, the in real life Hayden is a strong woman. Hayden wasn't afraid to share live on TV her depression after the birth of her baby girl (a commonly known syndrome named postpartum depression). Despite the couple fears the media and journalists praised her for her honesty and courage. She checked twice into rehab following Kaya's birth (fist in September 2015 and then again in May 2016). Once treated she openly gave interviews about her feeling at that time and always remained worthy wishing sharing what she went thought might help other mums and be a strength message rather than a weakness confession : "You feel off. You don't feel like yourself. But I think I'm all the stronger for it. And I think I'm a better mom because of it. Women are so resilient and that's the incredible thing about them." Just like Wladimir she fought hard for her life and won her battles. Her positive mind helped her during that time and she now think about that time as a lesson: "I feel like a phoenix. I crashed and burned and chose to raise from the ashes (…).I've taken the positive lessons I've learned and I feel stronger now because of it."
10

They both have superpowers.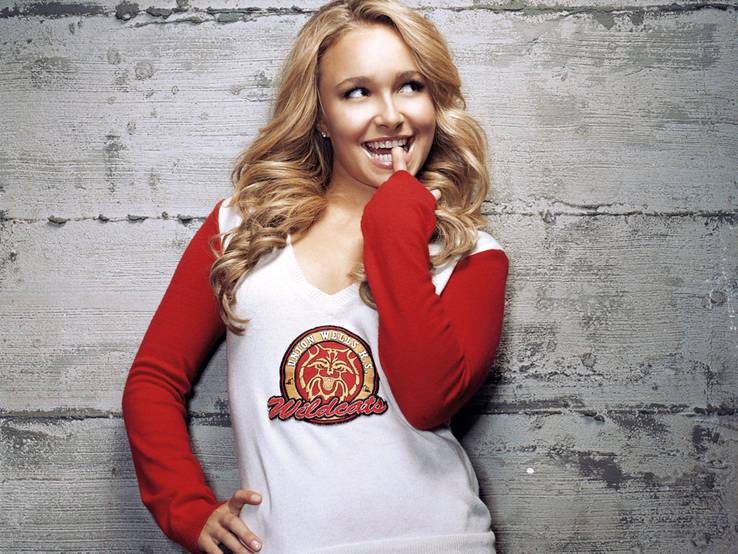 Klitschko is considered to be one of the greatest heavyweight champions of all time while Hayden played a character having regenerative healing powers. Ok, she might not have this asset in real life but she surely feels she can do it all as she started her career at the age of 11 months! Surviving this long in Hollywood is definitely the greatest power! When interviewed about her longevity she believed her incredibly supportive and present group of friends and her dear family have been a major help: "Being a young female growing up in this industry is tough. And I grew up in the generation of the wild child- I was guilty by association. So everyone sits there and waits for you to fall of your horse but as long as you have people who are willing to tell you the truth and are not afraid to tell you the truth (…) it makes a world of difference."
9

The young retiree has plenty of time now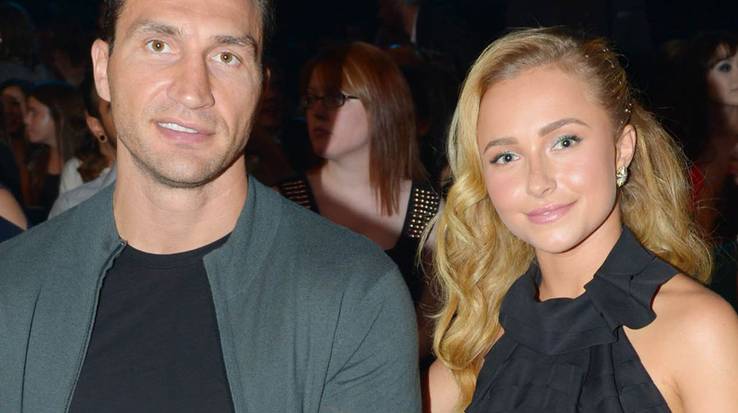 Wladimir Klitschko retired from boxing in August 2017, leaving him plenty of moment for quality time and building his family. Hayden also knows how to balance her personal life with her commitments with the studios and her role as Nashville co-star. Despite their sometimes heavy professional engagements the couple tries to find as much time as possible to spend holidays or week-end in family. Some actress can strive to balance their time between their own family and their Hollywood one; Panettiere is not that kind of girl. She regularly has to go to Nashville for her scenes so the couple chose to settle South moving from Los Angeles to Tennessee in a beautiful country house, she even recently gave a tour of her happy place to magazines and affirmed feeling great living South "I realized that I can live a normal life here with people who don't judge you based on what you do or who you are in the public eye". No doubts that Wladimir, who used to travel a lot for his boxing career enjoy to have a quiet home sweet home but also need his spare time as a newly appointed conference teacher at St Galen Switzerland University and as a huge golf fan.
Featured Today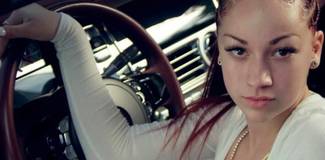 Cash Me Outside Girl Throws Shade At Nicki Minaj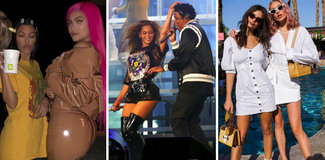 16 Coachella Photos Of Celebs We Can't Ignore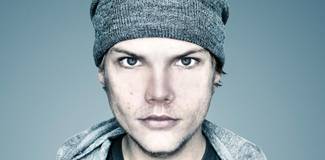 Avicii: DJ & Producer Dead At 28 Years Old

8

Hayden knows how to support him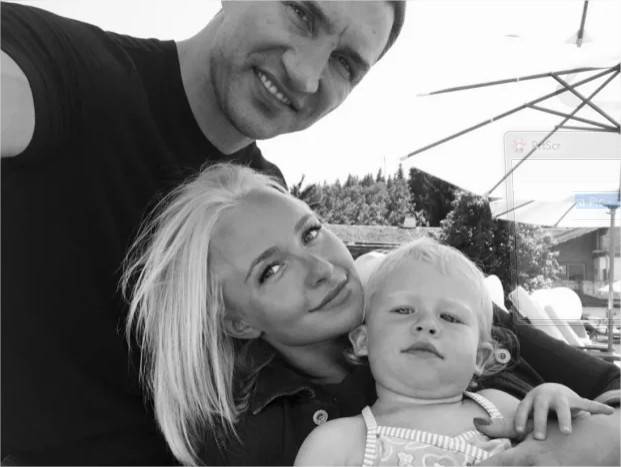 She is supportive of his professional career, as a boxer and now adjunct professor in St Galen Switzerland, acknowledging they cannot always be in the same country. "He has his life and I have my life, and we meet gracefully in the middle," so no tears or drama here. Wladimir Klitschko took a swift in his career after retiring from boxing. According to the 42 years old former boxer 'It is important to me to pass on my knowledge to many more people'. He then decided to write the 256 pages book "Challenge Management – What You Can Learn as a Manager of Top Athletes" published in August 2017. In his first book he presents his 12 paths of Challenge Management, his life philosophy and his own methods for being a successful entrepreneur, a graduate sports scientist and the champion the world knows. Wladimir Klitschko is definitely not a stay at home dad and Hayden understands it well she now how to keep herself busy with their daughter Kaya, her roles and friends as she reminds "I've found my pack of solid, loyal, lifelong friends here and am settled into a beautiful routine". Being used to be apart they now enjoyed each moment spent together as a family.
7

They want to focus on starting their family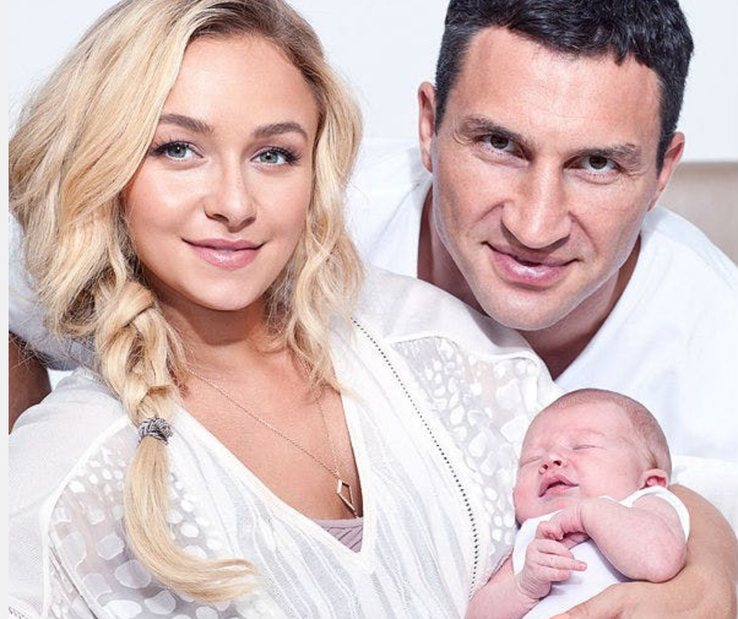 Family is what matter the most for Wladmir and for that Hayden just proved to be the right one. They have their beautiful daughter Kaya now 3 years old according to who Hayden, despite her hard time after her daughter birth, says in a smile "Now I can't imagine life without Kaya. Before she was here my life was a blur." The family of three tries to spend a lot of quality times with her from Austrian skiing slopes to Barbados. When interviewed about married life Panettiere keeps her excitement and has not a single doubt about her future with Klitschko: "The stability of having someone who will always be there. The idea of having my own family is very exciting to me too. It's something I've always dreamed about." Many people and celebrities might get bored and more than one marriage failed in Hollywood but Klitschko and Panettiere seem like they just can't get enough of each other. "When you're with somebody, I feel like it's great when you have your own life, they have their own life. But then the longer you know them, the more you're attached to them, and then something that bonds you is a child. When you have a child together, there's nothing that connects you like that forever—for better or for worse!"
6

One motto : keep it low-key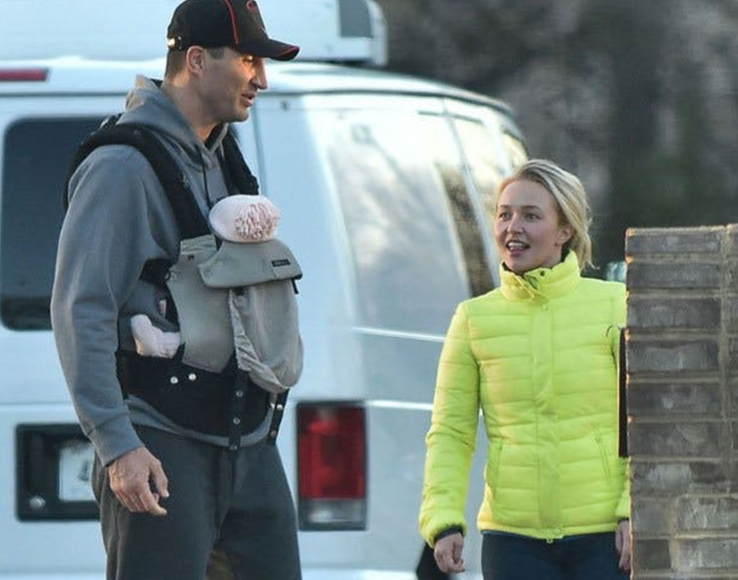 The couple has an impressive bank account but still try to live and educate their daughter Kaya the "normal" way, in that they are on the same page concerning the education and the lifestyle they want. No Blue Ivy or Suri Cruise syndrome here. The couple is not looking for a mini-me and keep their appearances at a minimal level. When asked about their hopes for they daughter, as a former child-star Panettiere knows how hard it can be and states: "I want to show her what a strong female is and what she can do and what she can accomplish on her own." Wladimir Klitschko comes from an ordinary Ukrainian family and quickly experienced success but here again they are on the same page and just want their daughter to be raised in a normal and balanced environment. 3 year-old Kaya is not going to school yet but when she will it is unlikely that she will befriend North West or Harper Beckham and won't be surrounded by a guerrilla of nannies. The couple is both talented and is great, inspiring role models but raising a child under the spotlight might be a hard task and only the future can tell about Kaya Klitschko in the coming years.
5

They know how to protect their love story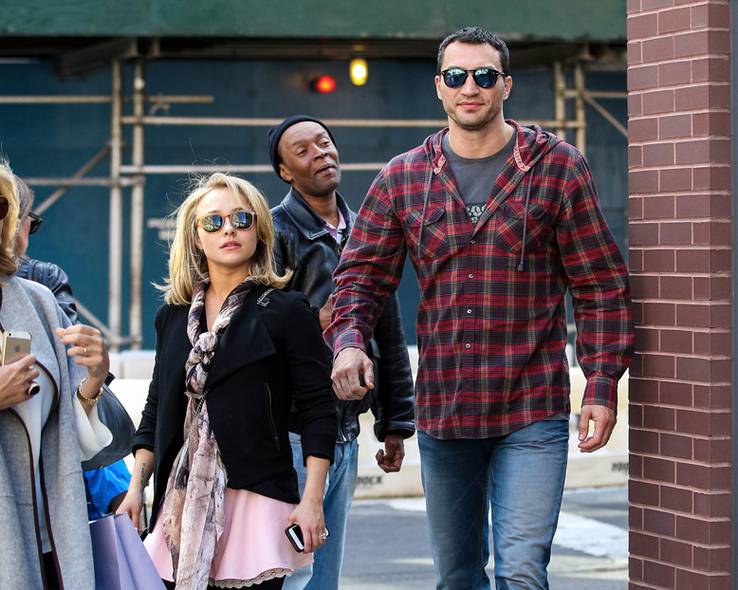 Hayden Panettiere and Wladimir Klitschko are quite secretive and appreciate about living a hidden life far from paparazzi. Both internationally famous in their fields, they try their best to protect their privacy. For instance many celebrities have revealed the romantic and extraordinary setting of their wedding proposal but Hayden Panettiere soberly said when interviewed: "All I'll say is that it was very sweet and simple and genuine. It was 'This is who I am; this is what you're getting (…) – mine was simple and from the heart." No luxury brands spotted during the couple gateway; on the red carpet they have it all but in private the family keeps it simple wearing cool and trendy looks but in a very laid-back style. Settling in Tennessee they appreciate a more laid-back kind of lifestyle compare to New York or Los Angeles:' I like being in a place where people appreciate the little things and don't need a lot of stuff to be happy'. A bling-bling kind of life is definitely not what they are looking for, no private jet neither a yacht for the couple that still enjoys its spare time in beautiful places without the world knowing it, on this topic their social media presence is almost inexistent.
4

She agreed to postpone their wedding for his country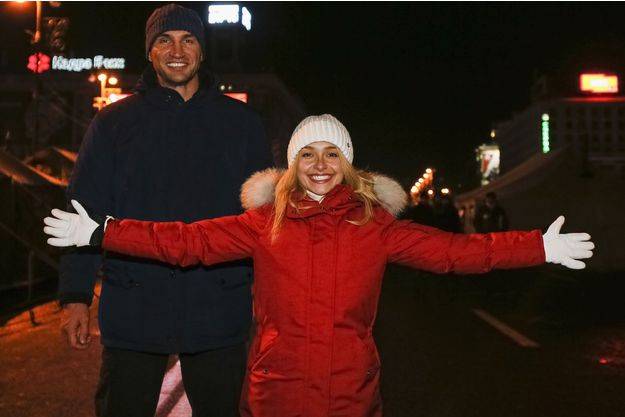 She is supportive and genuinely interested in his Ukrainian heritage, something very dear to Wladimir. The couple attended the 2013 Euromaidan protests in Kiev and political rallies where both of them spread the word for democracy. She declared: "The beauty of this country is breath-taking (…) but nothing compares to the undeniably deep souls of the Ukrainian people". At that time the couple even agreed on postponing their wedding to support Wladimir brother Vitali Klitschko who was politically involved running for Ukraine presidency. Usually quite discreet Hayden openly tweeted to support her fiancé and the Ukrainian resistance. When interviewed in 2013 she confessed: «I spend a lot of time in Ukraine and I completely agree with what Wladimir and Vitali are fighting for; we want justice and democracy for Ukrainians". Hayden doesn't consider her husband (fiancé at that time) as just a boxer and get excited about is commitment and passion saying: "I want to be with somebody who opens my eyes to the world and helps me to become a better person in every way. Wladimir is not just a boxer; he's smart and caring. It's been a ride!». The cute Kaya is already speaking Russian better than her mom and she is just so proud about it.
3

Love is not about inches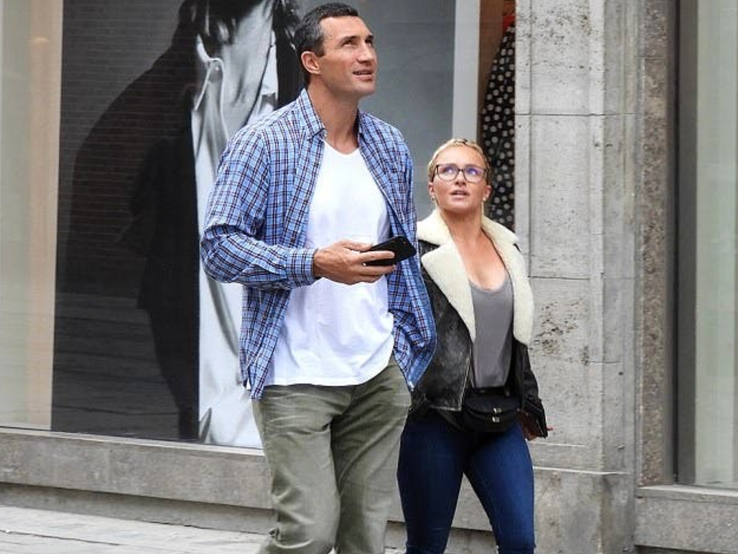 They complete each other despite an 18 inch height difference. You probably noticed than Panettiere is "petite" and she actually has the same heights as Lady Gaga or Zoe Kravitz. Their huge size difference (she is a 5-foot beauty he is a 6-foot-6 giant) was the triggering topic when she went on Ellen: "I mean, I know that I'm small, but he's large. That's how we met; I said, 'You're huge.' He said, 'You're tiny and that was it". Plus, as she confessed, it is the best size balance to have a perfect good looking child: just like the cute Kaya proved to be. Hayden even goes joking about her daughter : "She is literally a mini-me, but I have to say, I am a little disappointed because I know that she is going to be taller than me. Shocker, I know!". Many celebrities couples have a huge size difference (remember Katie Holmes and Tom Cruise? Or Nicole Kidman and Tom Cruise?).
2

They are both role models for their family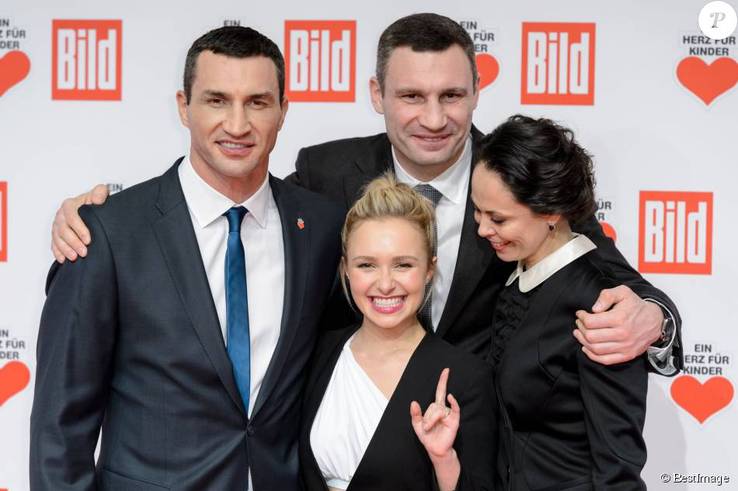 They both have a brother following their path. Hayden's young brother Jansen is also an actor while Wladimir's elder brother Vitali is almost as famous as his brother as a boxer. Jansen and Hayden's mother was a soap opera actress and has always been supporting and encouraging her children to become actors. The siblings appeared in two movies together, Tiger Cruise (a Disney production) in 2004 and The Forger in 2012. Jansen, now all grown-up, shares his sister's charm in having the same bright smile and curls. Until Vitali Klitschko retired in 2013, the two brothers held all the major heavyweight titles in the world and as Wladimir used to say with a laugh :"Before, it was clear: one champion, one family name". Hayden and Wladimir are close to Vitali and his wife Natalia and supported him when he was running for the Ukrainian parliament before his election as Kiev mayor in 2014 following his pro-European campaigns. Even if everybody is wondering what would have happened in the ring during a full Klitschko fight, Vitali and Wladimir never confronted each other as their mother made them promise to never fight against each other.
1

Together or nothing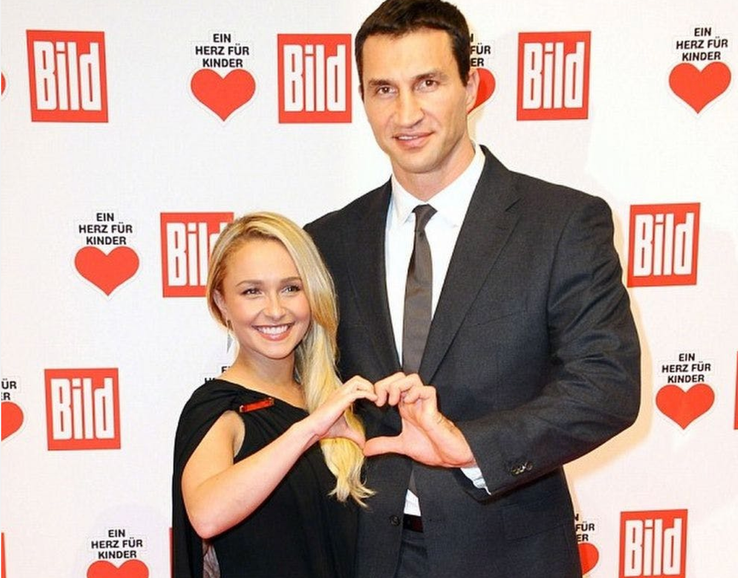 They tried to be apart but their love is stronger. This is maybe the strongest proof of their love. The couple briefly broke up from 2011 to 2013 but were missing each other way too much. This break was, according to the actress, the best way to test their love. They originally started dating when she was only 19 and she was probably having second thought being that young (he was then 32), even if, according to Klitschko, the difficulties were coming from their long distance relationship. They remained good friends (well at least that is what they tell the press) and both dated other people (for example, Hayden had a one a half year relationship with Scott McKnight). They eventually missed each other and went back to their love story in 2013, and announced their engagement in the following months, and then welcome their baby girl by the end of 2014.Panettiere then confessed, "It means a lot when you experience life with someone, then you experience life without him and decide that you don't want to live without him. And in the end, you want to be with the person who makes you the best version of yourself."
Source: Read Full Article