When it comes to keeping us on our toes, the celeb world has it covered. The rich and famous might be busy throwing us #YeezyVibes and surprise engagements, but once they get together, it's only a matter of time – baby fever will arrive. Back in the day, celebs named their kids like regular people do. Some of them still do. Not every celeb takes that road, though.
Let's see. Apple Paltrow? Beyonce and Jay Z naming their kids Blue Ivy and Sir? The Kardashians kind of win with the witty North West, but they didn't start the trend. Being a celebrity kid comes with a lot of expectations. In a way, it makes sense to have a statement name. Those People headlines about Suri Cruise's $2 million wardrobe wouldn't sound half as exciting if her name wasn't "out there." Angelina Jolie? She's a mover and a shaker. Not surprisingly, her baby names have included Shiloh-Nouvel and Pax. Then again, they've also included Vivienne. Don't get us started on the cities. Brooklyn Beckham? Paris Jackson? Lourdes Leon? 2018 has thrown us quite the baby portfolio. In their weird, wonderful and occasionally questionable ways, here are 20 baby names from 2018 that gave us something to think about.
19

KYLIE JENNER IS MOMMY TO STORMI WEBSTER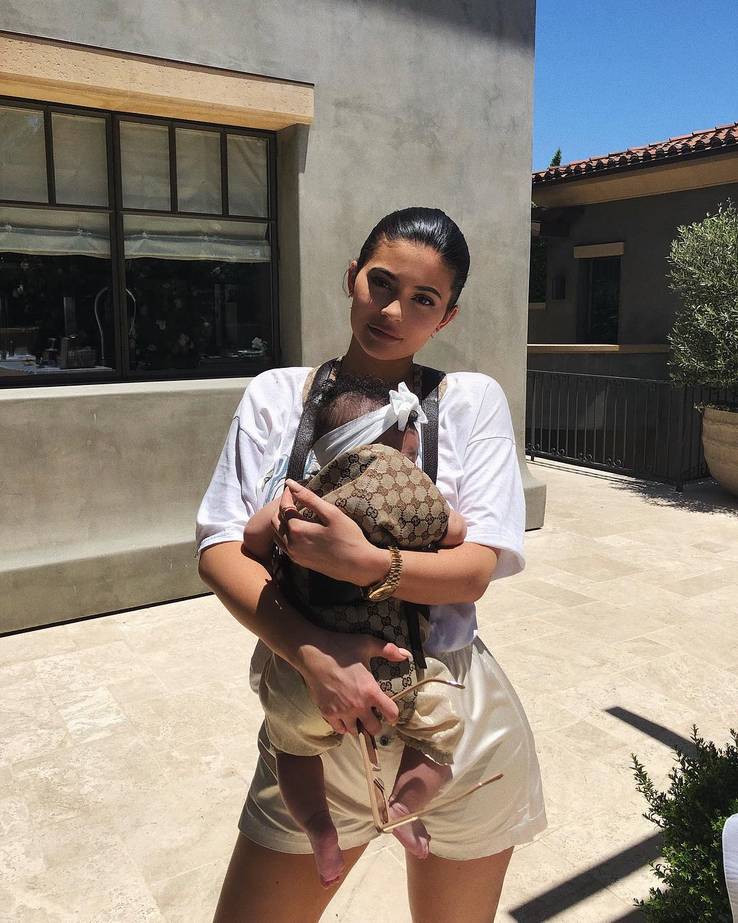 Up until 2018, the most shocking things we'd see from Kylie Jenner were her eye-popping outfits and $1.4 million Ferraris. When Kylie stopped updating her social media in 2017, the silence didn't go unnoticed. Speculation that Kylie was pregnant was rife. Sure enough, on February 1st 2018, the world received an answer. Kylie announced the arrival of Stormi Webster with a heartfelt explanation regarding the silence. Fans speculated whether Kylie and Travis Scott named Stormi after the weather. Kylie told Cosmopolitan:
"I really don't know how we thought of Storm. I didn't really like Storm – I didn't feel like that was her name. So it became Stormi. And it just stuck."
18

CARDI B MADE A STATEMENT WITH BABY KULTURE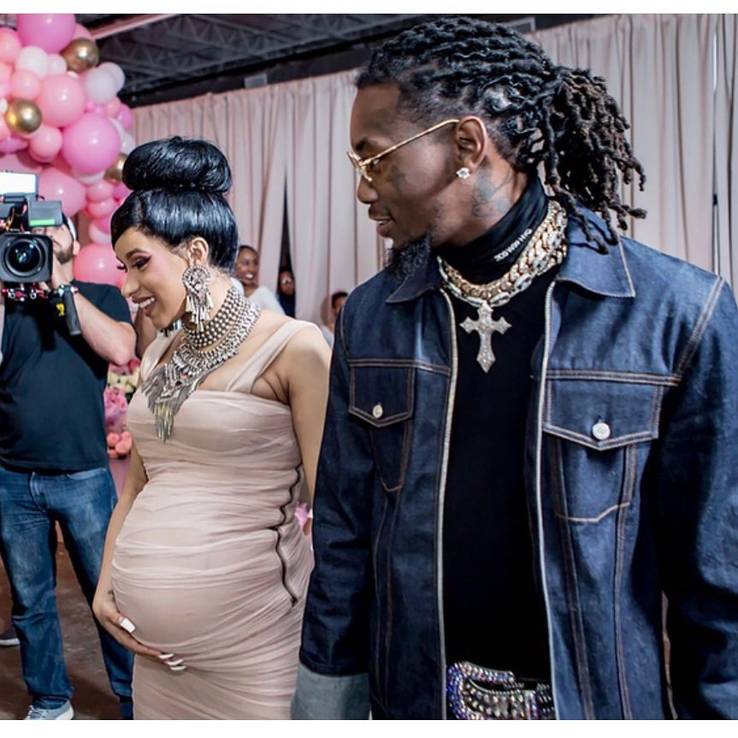 Cardi B is all about the statements. The rapping sensation is also all about the names. Take those "Balenciagas that look like socks" that her lyrics told us she loves. In 2017, Cardi B started dating Migos' rapper, Offset. By October 2017, the two were engaged and six months later, Cardi B confirmed her pregnancy on Saturday Night Live. Kulture Kiara Cephus was born in July 2018. Fans wondered if the reference stems from Migos' last two albums, Culture and Culture II. Cardi hasn't given an explanation, other than telling SNL that "anything else would have been basic." We love it.
17

KHLOE KARDASHIAN FACED SOME HOME TRUTHS
They don't call it Keeping Up With The Kardashians for nothing. Fans were as excited as Khloe Kardashian was in 2017, when the reality star found out that she was pregnant. Khloe's relationship with the Cleveland Cavaliers player, Tristan Thompson was going steady, and everyone was gearing up for the baby's arrival. Just days before Khloe gave birth, though, The Daily Mail showed the world evidence that Tristan was perhaps not the best partner for Khloe. This prompted Kim to defend Khloe on The Ellen Show, but baby True had already arrived. ET is reporting that Khloe and Tristan are trying to make it work together.
16

DWAYNE JOHNSON PICKED A BEAUTIFUL NAME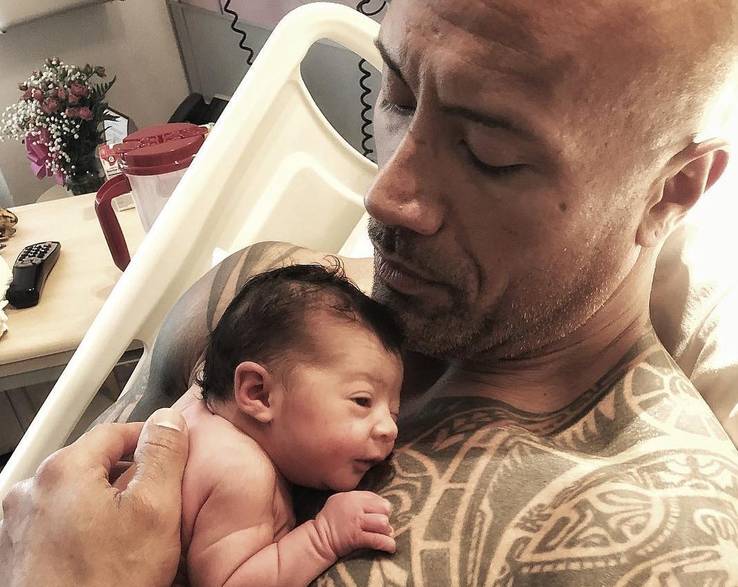 With over 100 million followers on Instagram, Dwayne Johnson is a guy who is loved for as many reasons as he has fans. Strong, loyal, talented, dedicated, and hilarious, this is a wrestler and actor who doesn't take himself too seriously. In 2018, Dwayne became a proud dad for the third time. Tiana Gia Johnson was likely named after Dwayne's Samoan heritage, of which he is hugely proud. Sending out an Instagram post announcing his new daughter and praising his wife, Lauren's labor, Dwayne wrote:
"Skin to skin. Our mana. Tiana Gia Johnson came into this world like a force of nature."
15

CHRISSY TEIGEN'S BUNDLE OF JOY IS CALLED MILES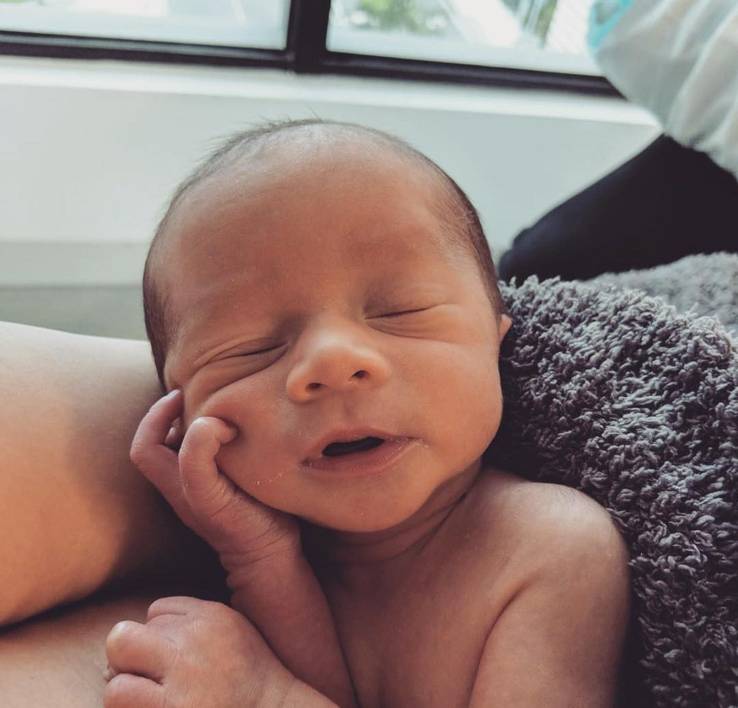 This is literally a level of cuteness that you could stare at forever. Chrissy Teigen and John Legend aren't just total #MarriageGoals. They're total #ParentGoals. In 2018, little Luna became a big sister to a baby boy, whom Chrissy and John called Miles. "Hello, world! This is Miles Theodore Stephens – We are drowning in his little peeps and nuzzles. Our household feels overwhelmed with love. Thank you for all your well wishes!" was Chrissy's Instagram caption to this pic. A classic name with a little something different, Miles fits this cutie pie perfectly.
14

KIMYE CHOSE THE NAME CHICAGO FOR A REASON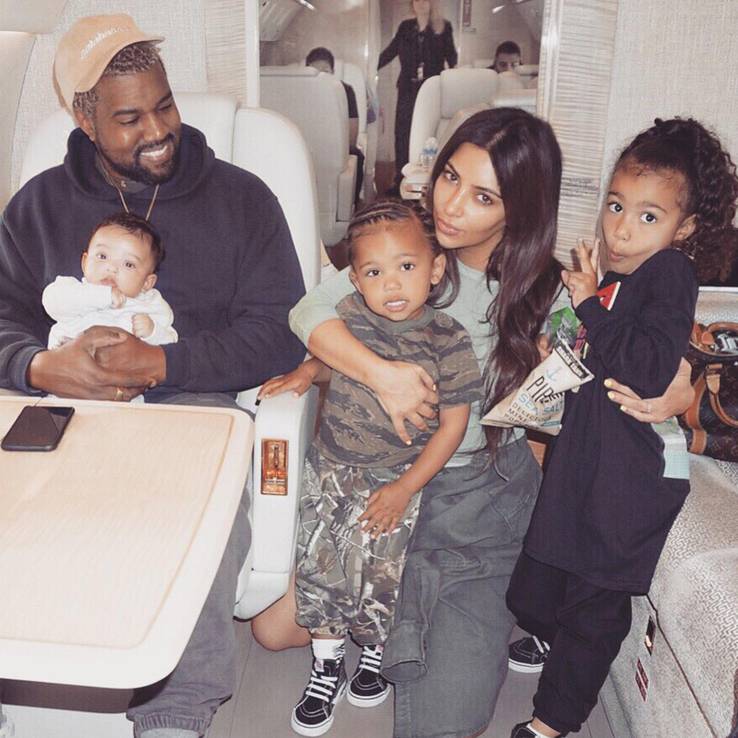 The Kardashians have given us three babies so far in 2018. Joining Kylie's baby Stormi and Khloe's baby True, is Kim and Kanye West's third child, Chicago Noel. Fans had to wait to learn Chicago's middle name, as they assumed that the third KimYe baby would have no middle name (like North and Saint). The Evening Standard suggested that Chicago was chosen in honor of Kanye's hometown of Chicago. TMZ has reported that they call her "Chi" for short. The city name trend is well-known in the celeb world, but these two didn't pick any random city. Kim captioned a pic of herself with her baby: "Chi Noel."
13

CHIP AND JOANNA GAINES KEPT IT TRADITIONAL WITH CREW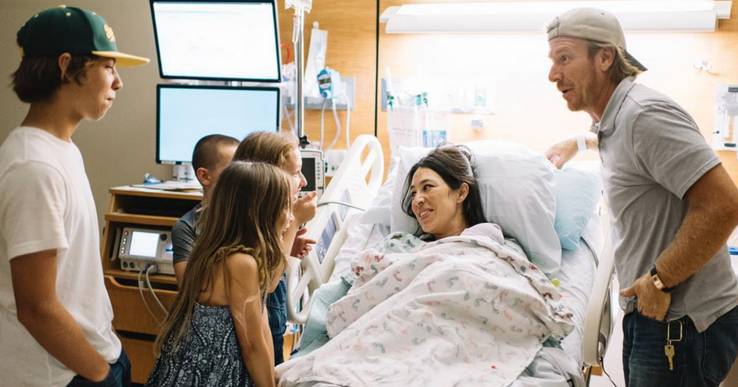 When an All-American family has a TV show that showcases All-American values, you can expect the baby names to match up. Chip and Joanna Gaines have been watched by millions on Fixer Upper, but this family has more to them than doing up homes. In 2018, Drake, Ella, Duke, and Emmie Kay became a foursome sibling set with a fifth addition. Baby Crew had "10 beautiful toes and 10 beautiful fingers" according to Chip's Twitter announcement. The Texas-based parents definitely picked a traditional name with Crew. Then again, it would sound a little weird if their fifth child had a Hollywood name.
Featured Today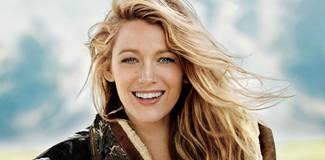 25 Celebrities Who Are Currently Taking Over The Fashion World

30 Celeb Kids Who Are Surprisingly Friends In Hollywood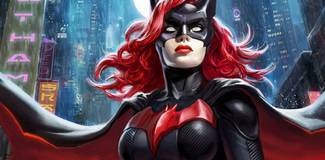 12 Things Fans Should Know About Batwoman (12 About Ruby Rose)

12

AARON PAUL WANTED TO TELL US A LITERAL "STORY"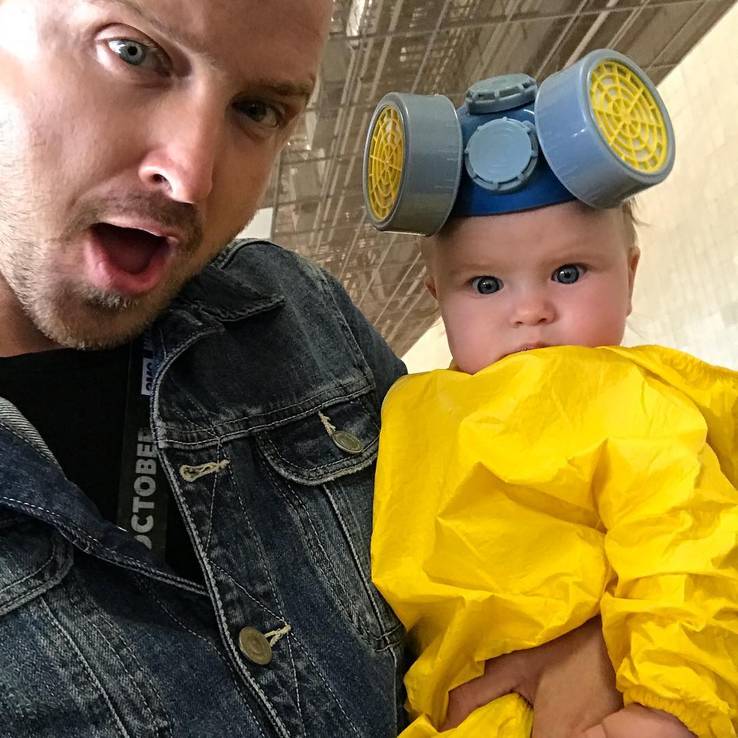 You know when one show just makes a guy explode all over Hollywood? We're looking at you, Aaron Paul. The Breaking Bad actor was initially taken on for a short-term appearance – the producers were going to take his character off the show early on. Aaron was so good that they decided to keep him.
The actor is married to Lauren Parsekian after the two met at Coachella. In 2018, the couple welcomed their baby girl, Story. Aaron told The Tonight Show With Jimmy Fallon: "We bought our unborn baby a leather jacket and then we went to a chapel to get married." Aaron and Lauren wanted their daughter's name to honor the story of their relationship.
11

BRITNEY SPEARS' SISTER SUGGESTED SHE CAN'T SPELL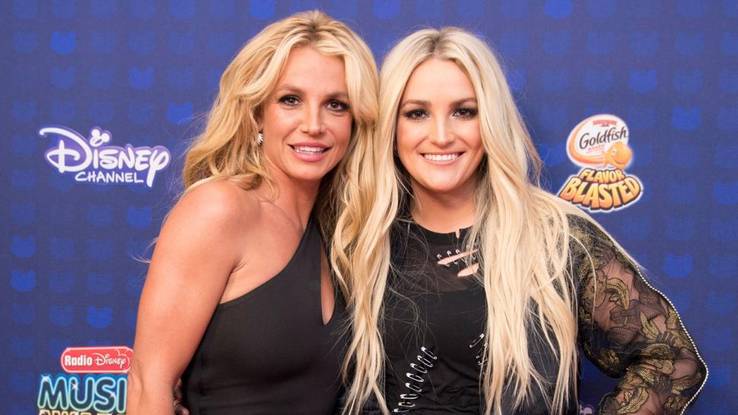 We'll always love Britney Spears – and that includes her family. The singer has two kids of her own, but 2018 brought us a beautiful baby from her little sister, Jamie Lynn Spears. These sisters never had any airs or graces.
Britney's groceries list showed that she can't spell "Cinnamon Toast Crunch." Ivey may be unique, but it's cute.
When The Daily Mail found Britney's misspelled "Cinamin Toast Crunch" and "mayenaise," no one cared. In 2018, Jaime Lynn had her second child, whom she named Ivey Joan. We're kidding here – of course, Jamie Lynn can spell. Still, when you first see it, you wonder.
10

JACK OSBOURNE'S DAUGHTER SHARES A NAME WITH A FAMOUS MOUSE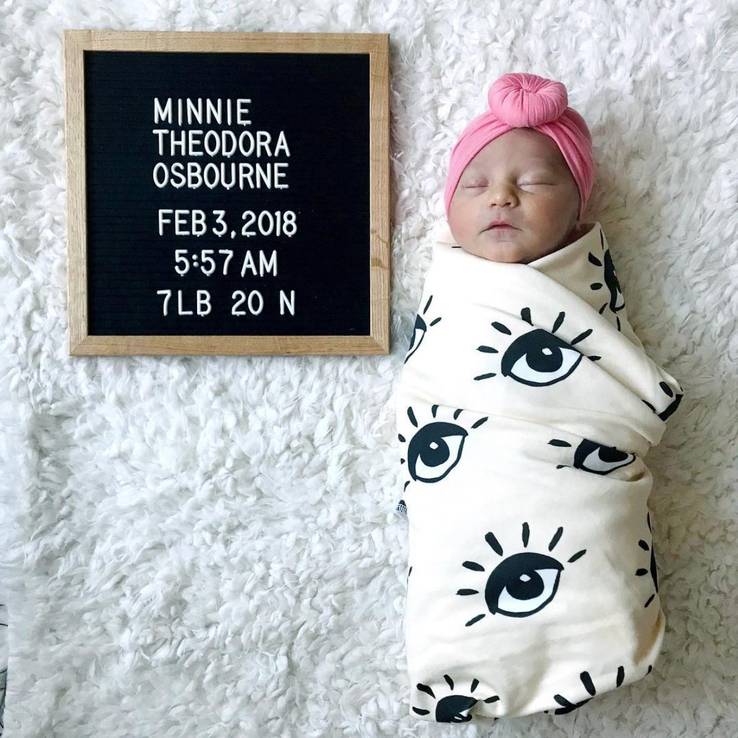 When you're an Osbourne baby, you're famous the minute you were born. Jack Osbourne himself is famous thanks to his high-profile parents, Ozzy Osbourne and the America's Got Talent judge, Sharon Osbourne. The Osbournes may no longer be airing, but this family is still famous. Jack and his wife, Lisa Osbourne's third baby arrived in 2018. Minnie Theodora is her name, and she shares a name with a famous Minnie – remember The Marvelous Miss Minie? Jack actually gave this famous mouse a reference on his Instagram with this pic: "Minnie is the newest member of my girl's only squad," he wrote.
9

EVA LONGORIA WENT HISPANIC WITH SANTIAGO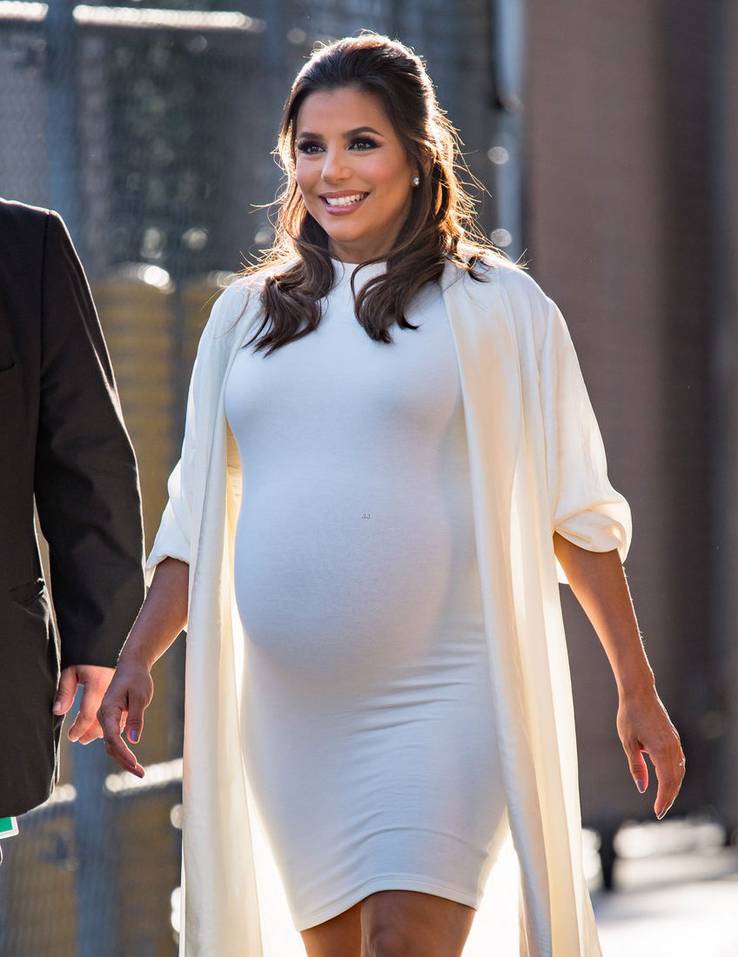 Given that Eva Longoria was still pregnant during her "baby name fun" appearance on The Ellen Show, we'll assume that she hadn't yet come up with a baby name. 2017 seemed like the longest pregnancy ever for the Desperate Housewives star, as she was continuously papped with her ever-growing bump. In June 2018, Eva and her husband, Jose Antonio Bastón welcomed a beautiful baby boy into the world. They named him Santiago Enrique. "You know it's going to be a Latino name," Eva told James Corden. "It's not going to be Will. It's not Latino enough. It's not Spanish." Honoring your heritage – that's how it's done.
8

THIS VICTORIA'S SECRET ANGEL NAMED HER BOY HART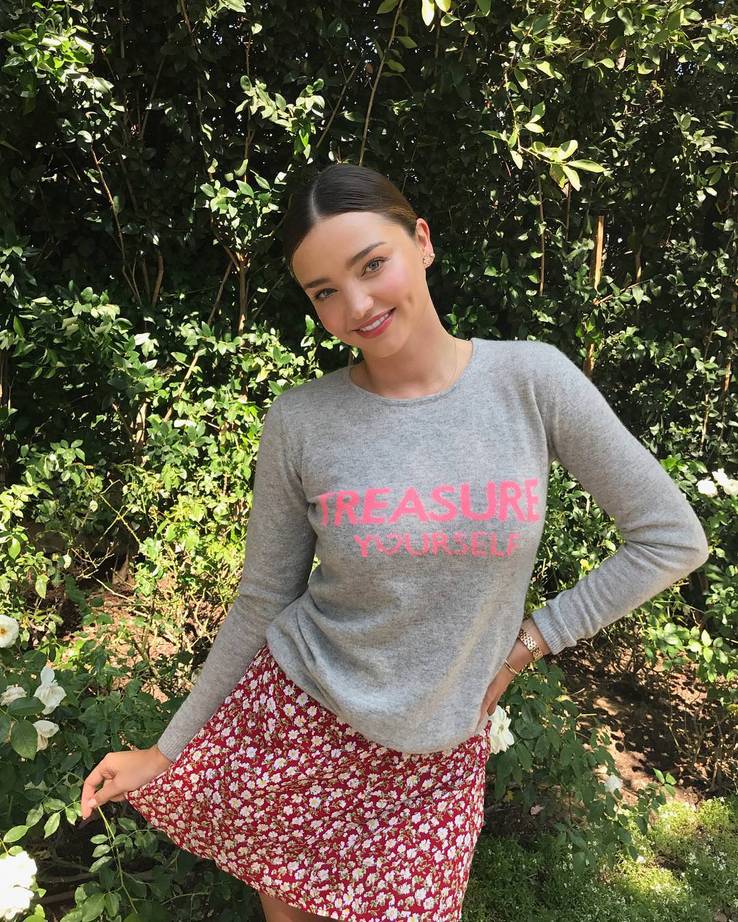 There's no denying it – when your mom is a Victoria's Secret Angel and supermodel, you've got blessed genes. Whack on having the founder of Snapchat as your dad, and you're one lucky kid. Miranda Kerr became a mom seven years ago back when she was with Orlando Bloom, but her current relationship status sits as "happily married" to Snapchat's founder, Evan Spiegel. In May 2018, they welcomed a baby boy, named Hart. Hello! reported that the name was a "tribute to Evan's grandfather." The couple's joint statement said: "Words cannot express how happy we are to welcome our beautiful son into our family."
7

 STEPH CURRY CHOSE STRENGTH WITH BABY CANON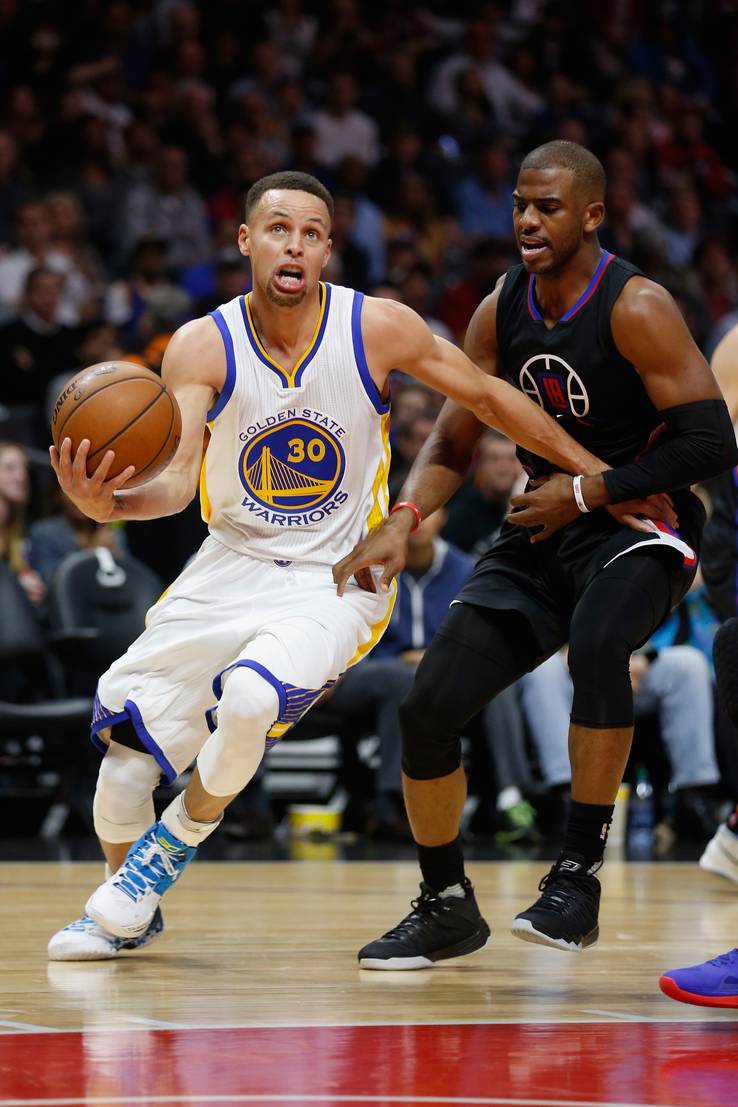 We've heard far stranger from sports personalities. In July 2018, Steph and Ayesha Curry welcomed their baby boy. The Golden State Warriors player and the lifestyle blogger have a combined 27 million followers on Instagram. That's 27 million people who saw them announce the name of their baby boy, Canon. "Our beautiful baby boy Canon W. Jack Curry," Ayesha wrote, adding: "Family of 5! @stephencurry30 #mynewman." Steph is 30, while Ayesha is 29, but this rock solid family already has two kids, Riley and Ryan. Canon is a strong, powerful name (without being too wacky) – a perfect reflection of his parents.
6

PETE WENTZ COULD EARN SOME SERIOUS CASH FROM MARVEL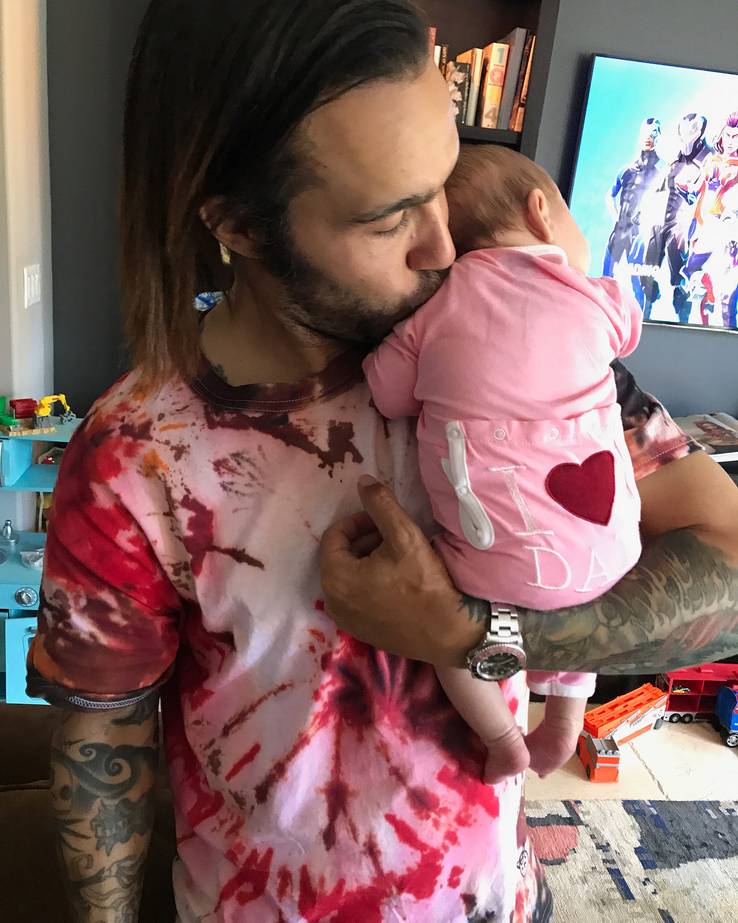 The MCU has taken over Hollywood. Avengers Infinity War broke every record in movie history on its opening weekend, and Marvel is officially on the map. Calling your kid Marvel this time ten years ago was unusual. In 2018? It means something.
Pete Wentz definitely has a personality. "I make noise with the band fall out boy also I like naps" is his Instagram bio.
In 2018, Pete and Meagan Camper welcomed Marvel Jane Wentz. Some name, right? Marvel joins 3-year-old Saint and 9-year-old Bronx, whom Pete shares with his ex-wife, Ashlee Simpson. There's no saying whether the MCU will want to cast this baby, but the fans would likely welcome it.
5

TIA MOWRY CHANNELED CITY LOVE WITH BABY CAIRO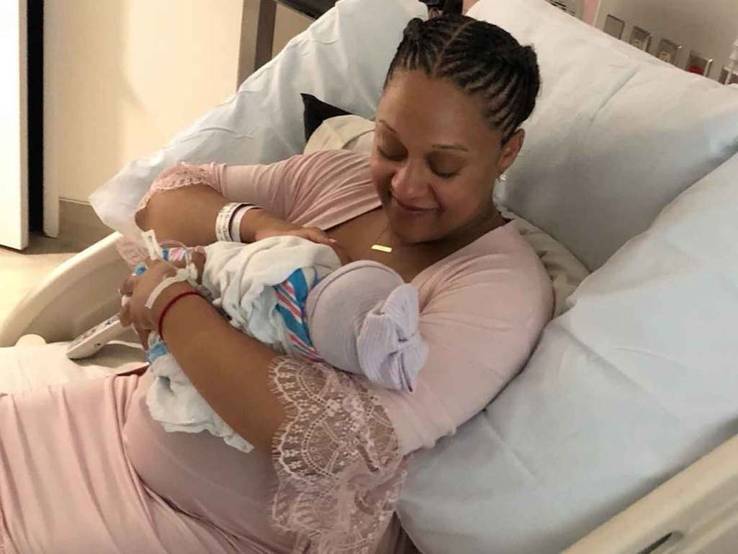 Hey, you aren't a celeb baby until you've at least had a city considered for your name. Victoria Beckham named her son Brooklyn. Shakira called her baby Milan. Elsa Pataky and Chris Hemsworth went with a country for their baby girl, India, but you get our drift. Tia Mowry is best remembered for her Sister Sister role, but this 39-year-old is still a major face. In May 2018, Tia gave birth to a baby girl and named her Cairo Tiahna. Cairo is the capital of Egypt. Tia revealed to The Daily Mail that the name "basically means victorious."
4

FETTY WAP CHOSE ALAIYA BEFORE THE BABY WAS BORN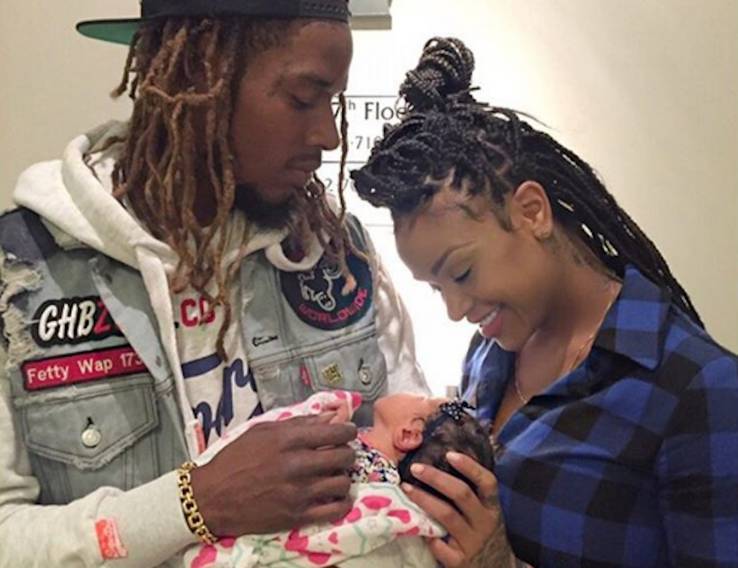 In January 2018, InTouch Weekly already had a name for Fetty Wap's seventh child – his "soon-to-be-named Alaiya" was the magazine's headline. Well, the article focused more on the rapper's six different baby mommas, including not being able to confirm whether Fetty and his latest baby momma, Lezhae Zeona are in a relationship. Fetty Wap is now a major face in the music industry (he even gets a mention in Nicki Minaj's new Queen album). In March 2018, Lezhae Zeona shared an adorable snap of her and Fetty's new baby on Instagram. Alaiya's name hasn't been explained, but we think it's a nice choice.
3

CANDICE SWANEPOEL'S "ARIEL" NAME HAS A FIERCE MEANING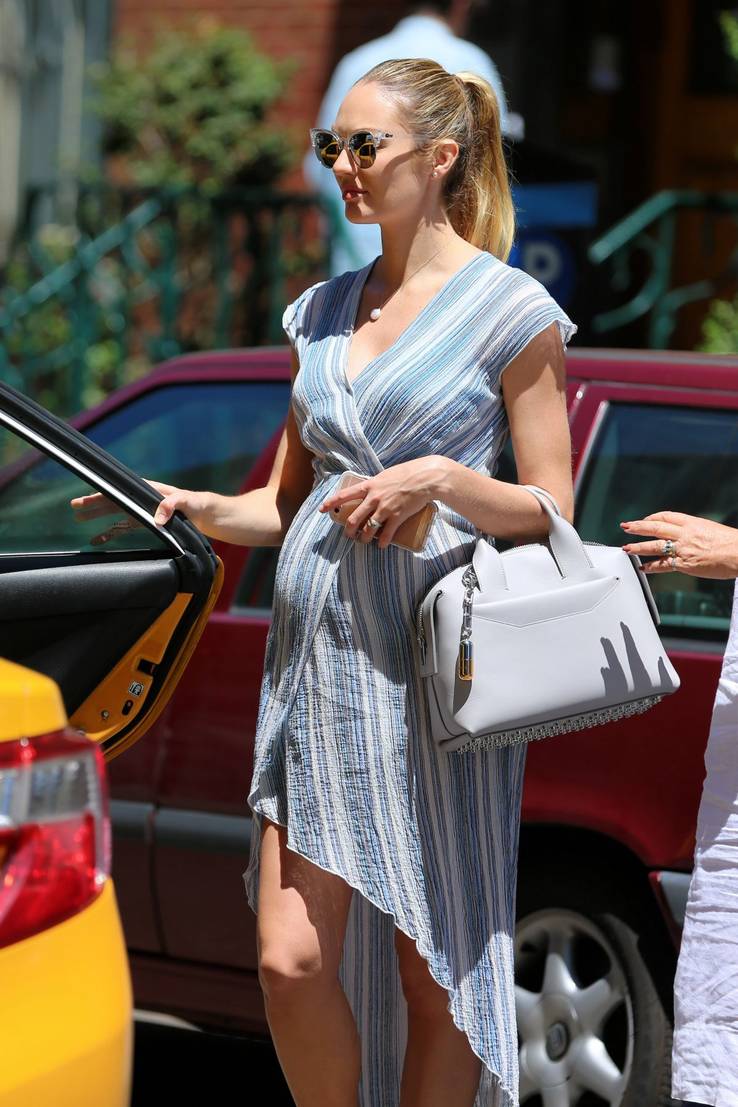 The last thing you'd expect from a Victoria's Secret Angel is a baby name with muscle. Candice Swanepoel is the South African supermodel whose blonde looks have earned her some high-profile contracts. In 2016, Candice ranked 8th on Forbes' top-earning models list. That was the same year that Candice and her boyfriend, Hermann Nicoli welcomed their first child, Anacan. In 2018, Candice became a mom again, and she named her boy Ariel. Harper's Bazaar broke down the truth from the myths. Talk about a strong name.
Ariel has nothing to do with Disney. It is a Hebrew name meaning "lion of God." 
2

ALEC BALDWIN WENT BOLD WITH ROMEO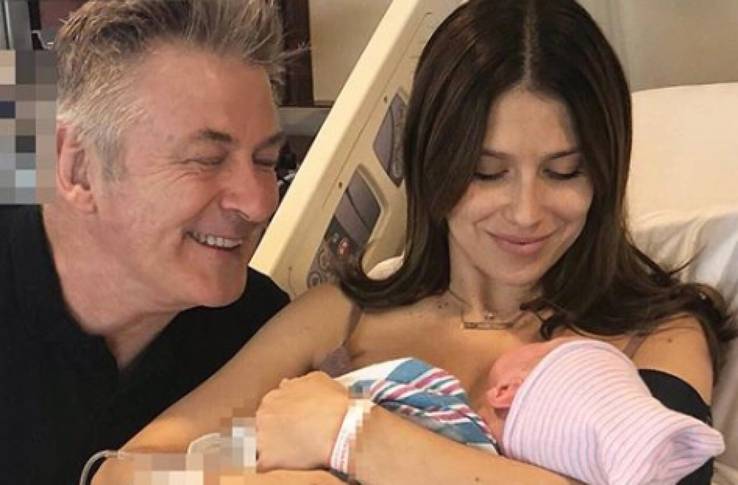 The Baldwin name is making headlines all over. Justin Beiber and Hailey Baldwin's engagement continues to give us pics of the loved-up couple everywhere from Hollywood to Justin's hometown of Ontario, Canada. Hailey comes from famous blood, though. Her uncle, Alec Baldwin is a Hollywood heavyweight – and a new dad. In May 2018, Alec and Hilaria Baldwin welcomed baby Romeo with a fun Instagram caption. "Here we go again! BaldwinitosEverywhere." The 60-year-old actor and 34-year-old yoga fanatic have quite an age gap between them. Then again, that's nothing new in Hollywood. These two actually turned to Instagram fans for baby name inspiration.
1

JAMES VAN DER BEEK WENT WHIMSICAL WITH "GWENDOLYN"
James Van Der Beek is just one of those names that will always be famous. The Dawson's Creek actor was a huge face in the 90's, but fast-forward to 2018 and you're looking at a dad of five. In June 2015, James and his wife, Kimberly welcomed their baby girl, Gwendolyn. The name could seem old-fashioned, but with all of the fantasy and Disney hype, it's definitely got a whimsical edge. James has aged since Dawson's Creek, but this is what happiness looks like.
This needs to go out ASAP to anyone you know who is expecting. To be fair, it also needs to go out for anyone who has an opinion on baby names. Hit share on Facebook – even if your friends list is one giant Kardashian and rapper fan list.
Source: Read Full Article