Hollywood execs are currently in a bidding war over the right to make Kim Kardashian and Kanye West's romance into a movie, and sources say that if they do it right, the film could be a huge hit.
"The key is to not make it cheesy and highlight the positive aspects of their relationship. But they also know that they can't sugar-coat the fact that they've had their problems," says an insider.
In the past, the offers for a biopic were either from low-budget productions or bigger studios making promises that never materialized. But now, Warner Bros. and Sony are both making a pitch, and the likelihood of a Kimye movie is better now than it ever has been.
Both Kardashian and West have had their fair share of romances before finally getting together back in 2012. She enjoyed a romance with Reggie Bush and briefly married Kris Humphries, while he famously dated Amber Rose.
The couple is demanding a level of control over the film that studio bosses might not be prepared for, with West wanting music to play a central part of the project. As for Kardashian, she is apparently worried about how filmmakers will portray issues like surgeries and her family.
The reality star does understand that there are certain things they must include in the movie, but she and her husband are insisting on a lot of control over the script, so it could take a long time for a deal to become final. However, they are hoping to have it done by the end of the year.
While Kim Kardashian and West take the time to go over the details with Hollywood bosses, here is a look at twenty facts about the superstar couple that could end up making the film's final cut.
20

Kardashian's Relationship With Paris Hilton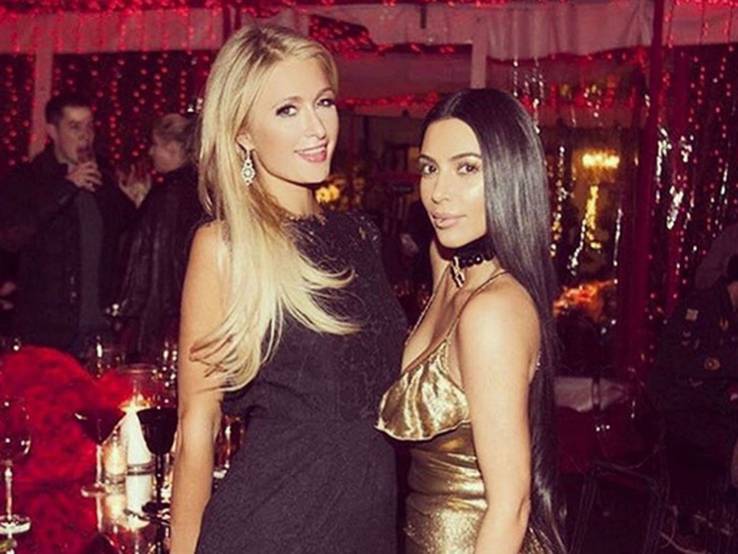 Kardashian met Paris Hilton when the two attended the same preschool. The pair were good friends growing up, and it was Hilton who helped Kardashian make her way into the Hollywood scene. Kardashian was Hilton's sidekick at parties, and her beauty and curves soon caught the paparazzi's attention.
Kim K. worked as Hilton's personal assistant – as well as being Lindsey Lohan and Brandy's stylist – and made several appearances on Hilton's reality show The Simple Life. The two would go everywhere just to be seen and get attention. Their goal was always to be in the paper the next day.
Their friendship came to an end in 2008, and during a radio interview, Hilton had some harsh words to say about Kim.
19

Kim Kardashian's Past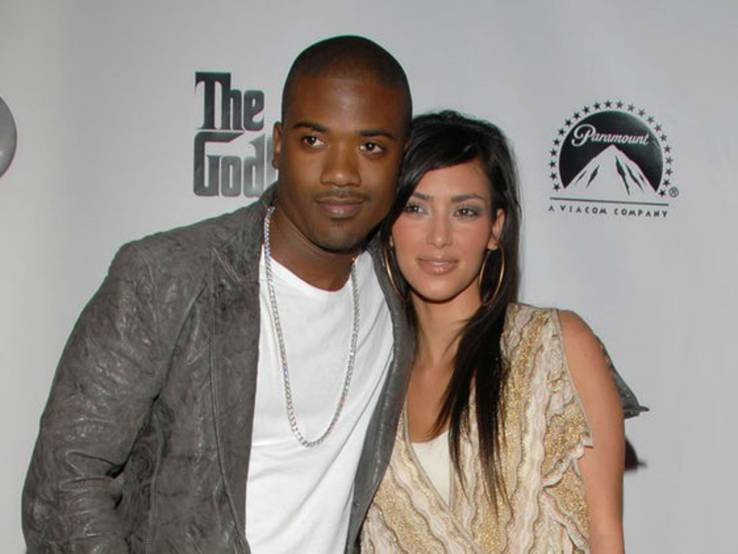 Kim's catapult to fame was the tape she made with Brandy's younger brother Ray J. In October of 2002, the couple took a trip to the luxury Esperanza resort in Cabo, Mexico, to celebrate her 23rd birthday, and they decided to take a camcorder and film themselves goofing around.
Five years later, after Hilton's tape with her boyfriend, Rick Solomon, made headlines, Vivid Entertainment released the tapes Kardashian made with Ray J. She initially sued to prevent the video's release, but ultimately settled with the company.
Not long after the release of Kardashian's tape, E! announced they had purchased Keeping Up With the Kardashians, but it had been in development long before her infamous tape came out.
18

College Dropout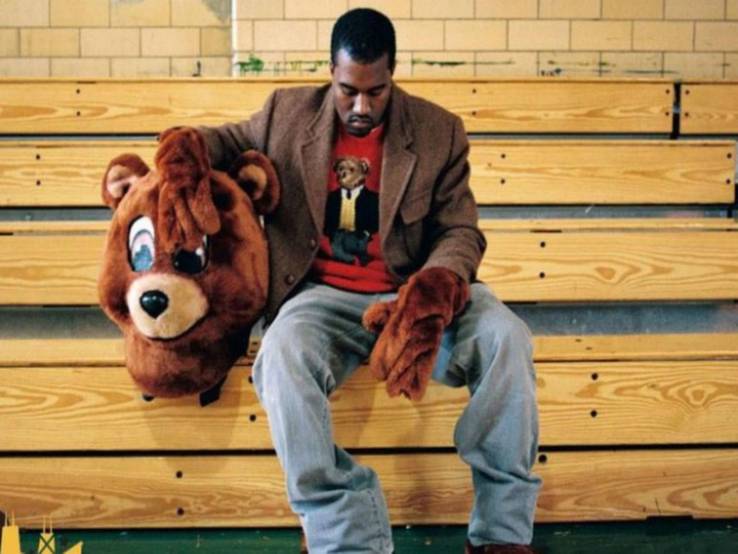 Chicago's Academy of Art admitted Kanye West with a scholarship, but after one year he transferred to Chicago State to pursue a degree in English. But, he eventually dropped out, and his mom said, "some career goals don't require college. For Kanye to make an album called College Dropout, it was more about having the guts to embrace who you are, rather than following the path society has carved out for you. And that's what Kanye did."
Before he hit it big, West worked as a telemarketer and an insurance salesman, and he still considers himself to be excellent in both of those fields and "way better than most of the people out there." He said he could sit around and do other things like draw pictures while reading the scripts.
Chicago's Academy of Art eventually gave West an honorary doctorate.
17

Two Short Marriages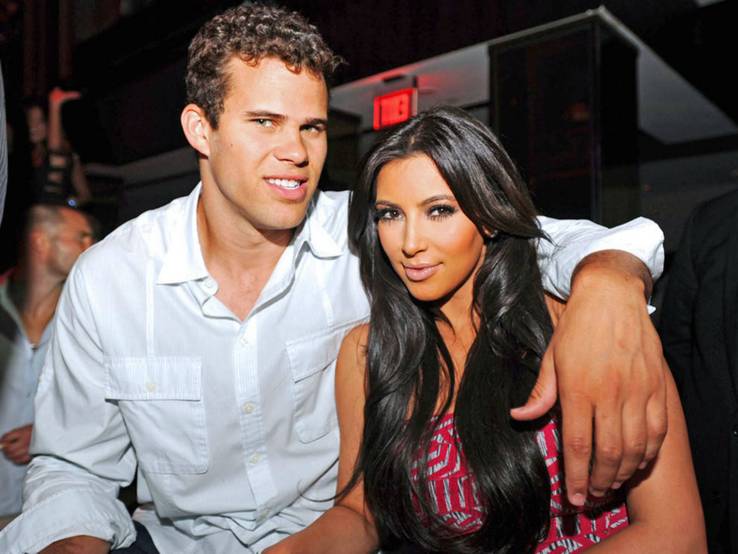 Kim's marriage to Kanye is her third. She first married music producer Damon Thomas when she was just 19, and they were together for four years before they called it quits in 2003.
Then, in 2011, the 37-year-old married basketball player Kris Humphries in a huge wedding that turned into a Keeping Up With the Kardashians special.
However, after just 72 days – and before the special aired – Kardashian filed for divorce. Humphries said that he knew Kim was cheating on him when Kanye didn't make their wedding guest list. Because Kim's mom Kris Jenner called West a "close family friend," he wondered why they didn't invite him to the wedding. Humphries said he felt played when Kim filed for divorce and then started dating Kanye.
16

Big Break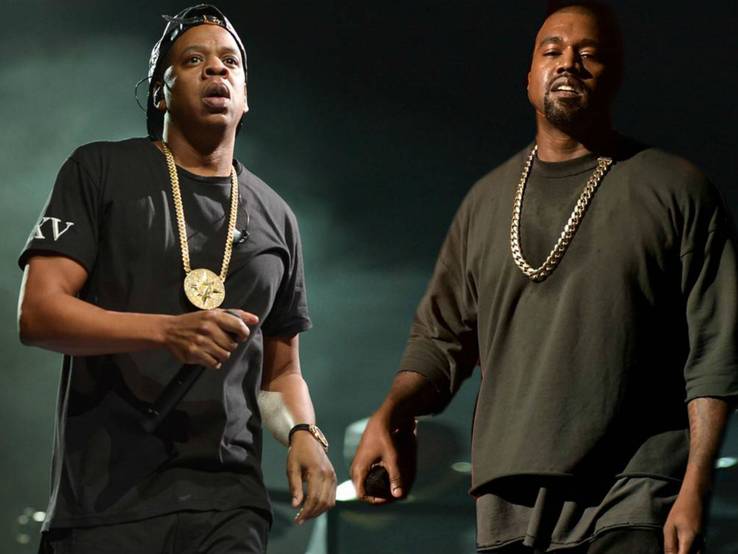 In the early 2000s, West got a break when he crafted a beat for Jay-Z's "This Can't Be Life," but his colleagues at Roc-A-Fella records were not big fans at the beginning.
CEO Damon Dash said, "Kanye wore a pink shirt with the collar sticking up and Gucci loafers. We all grew up street guys who had to do whatever we had to do to get by…then there's Kanye, who to my knowledge has never hustled a day in his life. I didn't see how it could work."
West's upbringing did not include time on the streets. His mom was a college professor, and he even lived in China for a year when she taught at Nanjing University as part of an exchange program.
15

'Through The Wire'
In 2002, West was involved in a car accident when he fell asleep at the wheel and collided with another car near the W hotel. It left him with a shattered jaw that doctors saved with reconstruction surgery. The accident and his recovery inspired him to write "Through the Wire," which he recorded with his jaw wired shut.
The debut single sampled Chaka Khan's "Through the Fire" and was the lead song on his College Dropout album. The song's title refers to the wires used to hold his broken jaw together.
When someone asked him how the accident changed his life, West said, "Well, the only thing this accident is saying is, 'I am about to hand you the world, just know at any given time I can take it away from you.' To nearly lose your life, to nearly lose your mouth, your voice, your whole face, as a rapper…and I had to be on TV! My face looks crazy to me now… But I have to just thank God for the situation that I am in… 'Through the Wire' is the worst thing that could've possibly happened to me, and now it's obviously the best thing. Look how it exploded!"
14

The Proposal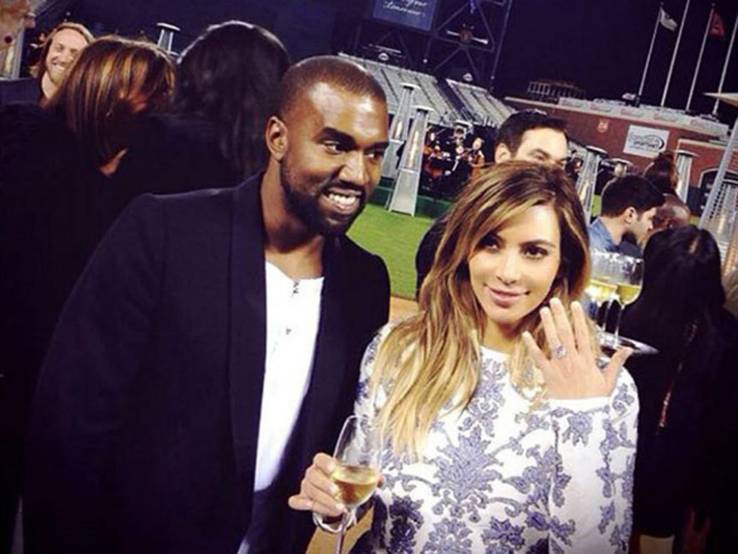 Under the guise of a 33rd birthday party for Kim, Kanye rented out San Francisco's AT&T Park (yes, a baseball stadium), and invited 100 of their closest family and friends to hide in the dugout and watch him propose with a 15-carat diamond ring from jeweler Lorraine Schwartz.
It didn't take the reality star long to figure out what was going on once she heard a 90-piece orchestra playing Lana Del Ray's "Young & Beautiful" and then saw the pyrotechnics along with the words "Pleeease Marry Meee!!!" on the Jumbotron.
He did get down on one knee, and Kim put her hands on her face in shock while he grinned from ear to ear. Her mom Kris Jenner was the only person to know about the proposal in advance, and her sisters gasped when Kanye popped the question.
Featured Today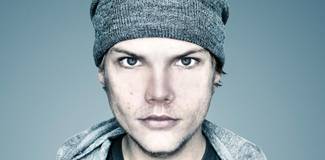 Avicii: DJ & Producer Dead At 28 Years Old

20 Celebs We Want To Become Superheroes In The Next Phase Of The MCU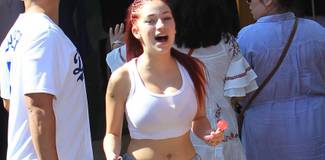 Cash Me Outside Girl Brawls With 9 Year Old

13

Not Your Typical Hollywood Wedding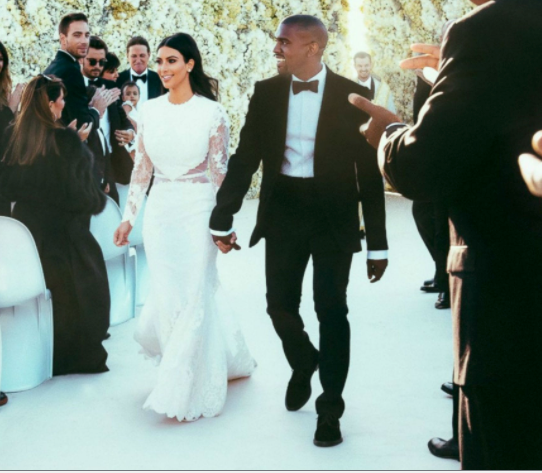 For her third wedding, Kim was intent on making things meaningful and did so by choosing to have the official ceremony at a 16th-century fortress in Florence, Italy – the city where they conceived their daughter, North.
Their wedding lasted an entire weekend and started in Paris before they surprisingly flew all of their guests to Italy where they exchanged rings and said their vows in front of a dramatic flower wall.
Caitlyn Jenner walked Kim down the aisle while Andrea Bocelli sang Con te Partire. No E! cameras were allowed at the ceremony but Keeping Up With the Kardashians did feature everything leading up to the wedding and everything that followed.
Kim said that she would have loved to share the memories with fans, but privacy was their main priority.
12

Wedding, Part 2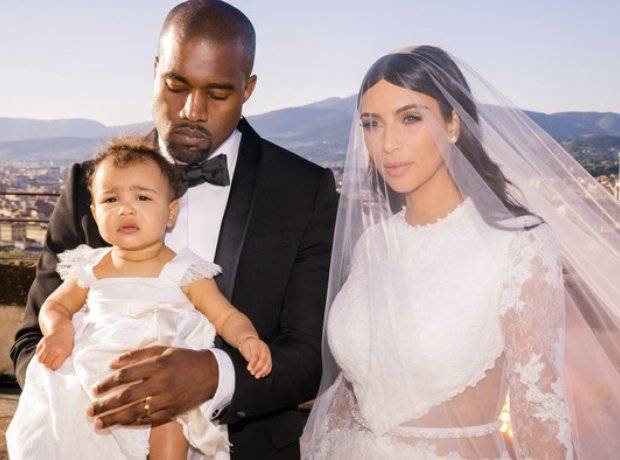 Their wedding was such a big event, and something they wanted to keep secret, Kim and Kanye banned their guests from using cell phones during the ceremony and even had everyone sign a non-disclosure agreement to keep the wedding details a secret.
A-listers including John Legend and Chrissy Teigen, Serena Williams, 12 Years A Slave director Steve McQueen, and Jaden Smith (dressed in a white Batman suit) all attended the ceremony. Kim's sisters served as her bridesmaids, and she wore a long-sleeved, lace Givenchy gown for the ceremony designed by family friend Riccardo Tisci.
She also rocked some Martin Katz Tobey diamond studs, a gift from Kanye, which featured two large diamonds surrounded by 100 smaller diamonds, all set in 18k white gold. These were the same earrings she wore at Kanye's 2013 New Year's concert when they announced they were expecting their first baby.
11

Reception Meltdown
Kanye designed the reception with planner Sharon Sacks, and his eye for detail was quite extreme, with the event nearly driving him insane. Just one hour before the wedding started, he decided that the wooden bar he had installed looked too much "like a bar from Texas" and sawed it in half. He then had two pieces of wood nailed to the front of it and declared it to be art.
The reception featured a 7-foot tall cake. And, instead of place cards, Kanye hired a team of Italian stone masons to engrave each guest's name into a marble table. A crane had to hoist in the 224-foot table that every guest sat at and placed it on a special platform so everyone in attendance could see the Florence skyline.
10

Kim's Religion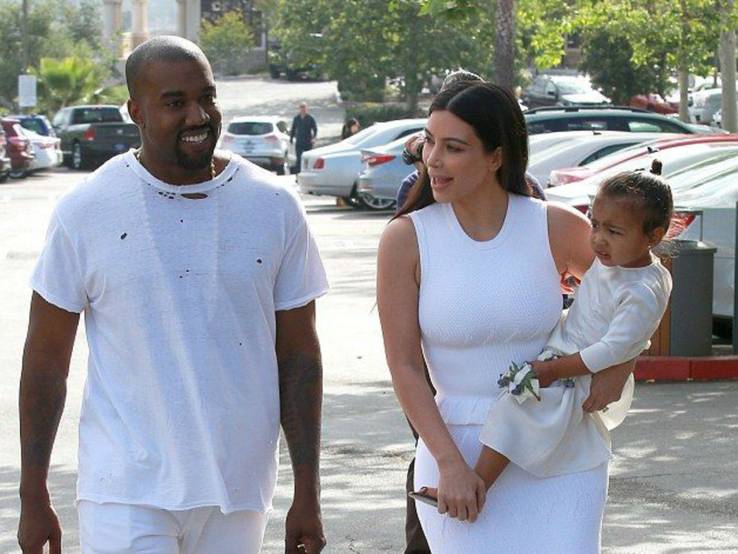 The mom of three is a Christian, and she once talked about starting a Bible study with her friends. She also attends services every Sunday, and tithes without fail. She also considers herself to be spiritual and believes that her late father, Robert Kardashian, contacts her in her dreams.
She once told Oprah that her dad is still one of the most important men in her life, and she believes he still watches over her family.
After the October 2016 robbery that left her bound and gagged while thieves stole her jewelry at gunpoint, Kardashian said that she knew that if she would have died, she would have gone to heaven. She said that she prayed for the lives of her husband and children during the incident when she thought she was going to lose her life.
9

Her Biggest Regret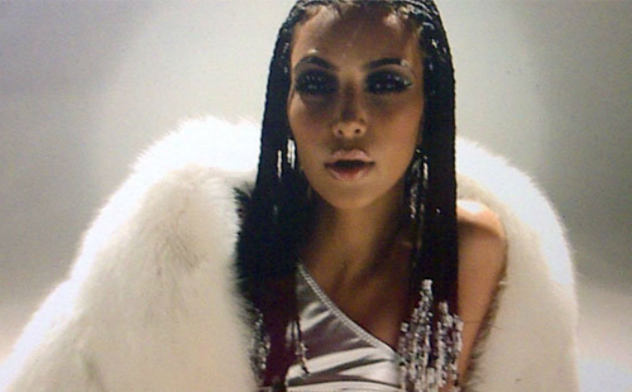 Kim says that her biggest regret was her attempt to break into the music business back in 2011 when she released the single "Jam (Turn It Up)."
"It's definitely a memory and it was a fun experience. We gave the proceeds to a cancer organization. But if there's one thing in life that I wish I didn't do … I don't like it when people kind of dabble into things they shouldn't be. And that I don't think I should have. Like, what gave me the right to think I could be a singer? Like, I don't have a good voice," said Kardashian.
At the time, she was eager to get into the studio, and The-Dream produced the song, while Kanye made a cameo in the music video.
8

Fashion Overhaul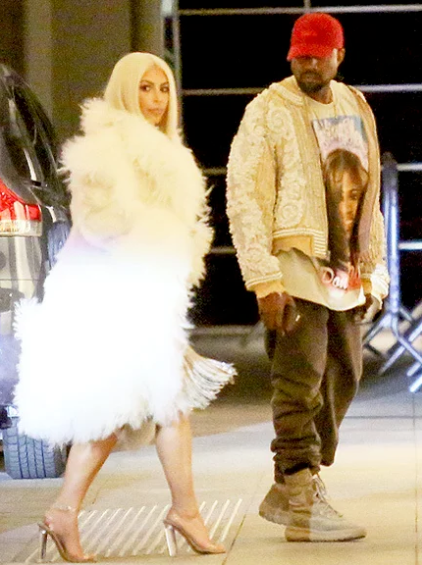 A big rumor at the beginning of their relationship was that Kanye decided to overhaul Kim's closet, and he later confirmed the story to be true. He said that Kim's acceptance of his fashion influence and for her to take that risk in front of the world was a sign of her love.
"I said to Kanye, 'Well, I'm going to save them for my daughter one day,'" Kardashian said about her clothes. "And he said, 'Well, if it's going to be our daughter, she's never going to wear those!'"
She says that at the time, she hadn't been to Paris or London to see what the style was around the world, and he probably thought her look was a bit cheesy.
7

Expensive Gifts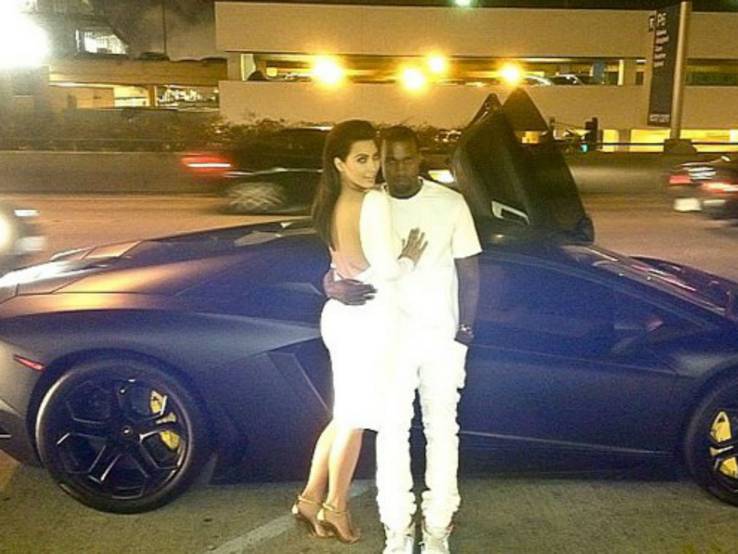 Kanye loves to shop as much as Kim, and they both love to shower each other with extravagant gifts. For their first Valentine's Day, Kanye bought his lady a Cartier panther cuff that cost nearly $70,000. This came just a few days after he bought her another $65,000 worth of Cartier bracelets during a trip to Paris.
Kim also went all out for Kanye's 35th birthday and bought him a $750,000 Lamborghini just three months after they officially started dating.
For Christmas last year, Kanye surprised his wife with over $200,000 of stocks in businesses like Netflix, Amazon, Adidas, Apple, and Disney. And, for her 34th birthday, he gave Kim a hand-painted Hermes bag. The artist was their two-year-old daughter North.
6

Paper Magazine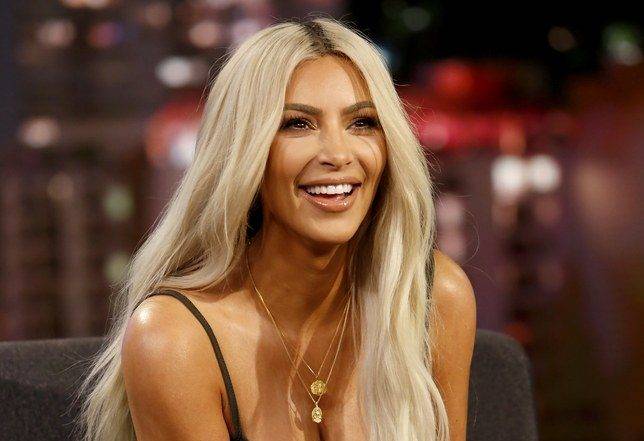 Kardashian did not plan the famous photo that ended up on the cover of Paper Magazine or the shot that she thought might break the internet. The only planned pic was the one of her balancing the champagne glass on her backside. However, after the photographer showed her some pics of his past work, they decided on a whim to take the crazy shots when the magazine's staff left.
It was such a big secret that Kris Jenner didn't even know about it, and the day the magazine went to print, she called her daughter and screamed, "You didn't warn me!"
Kardashian responded by telling her mom to relax, and that it was her shoot, her body, and her life.
5

Becoming Parents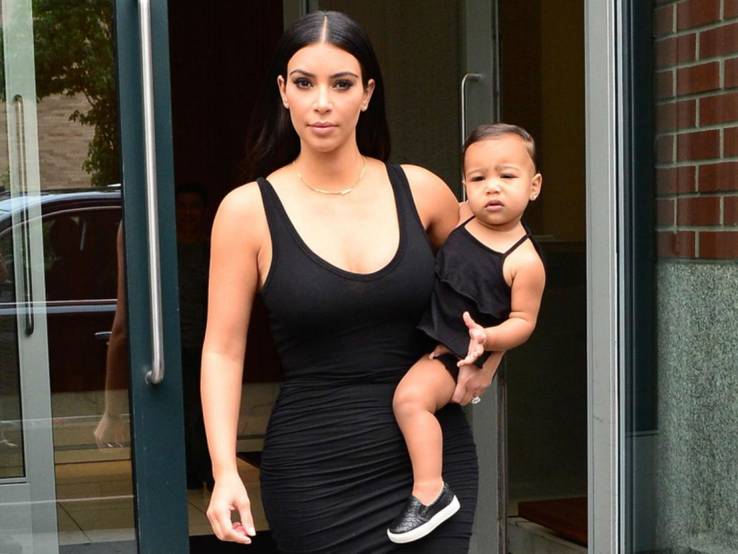 When she was pregnant with North, Kim went into labor five weeks ahead of schedule after blood tests showed that she had pre-eclampsia and was at risk of liver failure if she didn't deliver immediately.
The reality star did stay calm, and when she was at the hospital, she shot a video for her daughter on her sister Khloe's phone since they didn't allow E! cameras in the room.
"I am so excited to meet you. Dad is on a plane and literally lands now. He's going to freak when he realizes he's going to meet you soon," said Kim.
Once he found out Kim was in labor, Kanye scrambled to get back to Los Angeles in time. The couple had decided on the name North well ahead of the birth, but they almost decided not to give her a last name. Thankfully, Khloe shot down the idea and said that you want to have the identity of your parents.
4

Kim Has Evolved Since The Start Of Her Career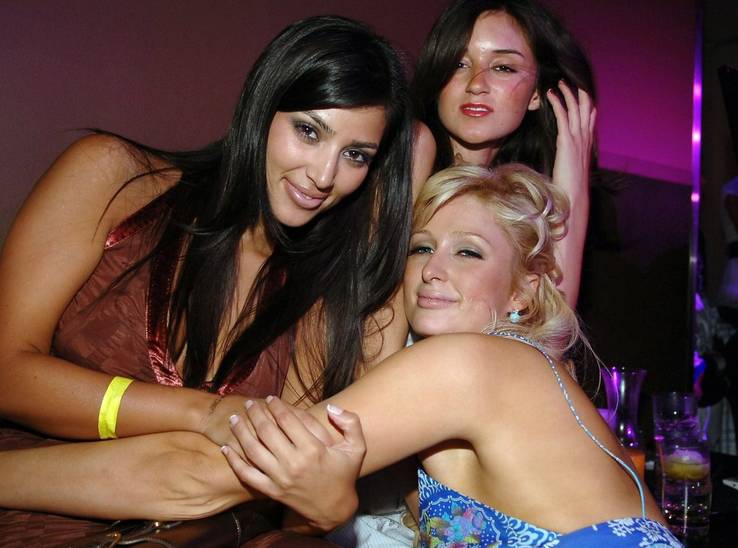 Kim has admitted to getting some work done. But she also says she hasn't made her waist smaller, and she has no understanding why anyone would think she would want her backside to be bigger.
"It's taken me a long time to be happy with my body and for my confidence to grow to what it is today. I grew up when the body to have was the tall, slim, supermodel one, like Cindy Crawford's. No one looked like me. It's good to break the mold and recreate one. I'm an Armenian girl, I have shape, and it turned out people liked that. That makes me feel good about myself and about other women for being so supportive. I am a confident woman, but I didn't just arrive confident – it has built over the years and that is a big part of who I am now," Kim said.
3

Exhaustion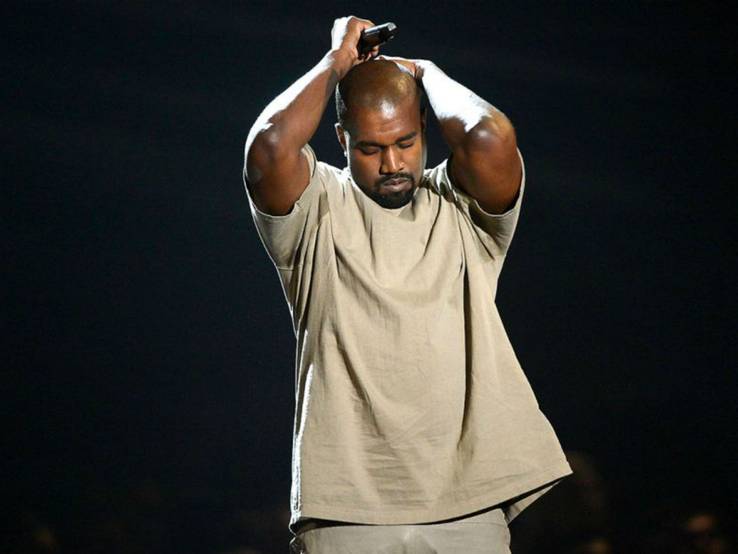 In November of 2016, just a month after Kim's robbery, Kanye suffered a breakdown from exhaustion that led to him being hospitalized. In an episode of Keeping Up With the Kardashians, Kim told Khloe, "Everything will be okay. It's forcing him to take much needed time off which he needs."
She also said the time off would be good for Kanye, and she felt a sense of responsibility because in the aftermath of the robbery she was staying at home and looking to him to take care of everything.
The anniversary of his mother's death also contributed to the breakdown. He and his mom, Dr. Donda West, were extremely close, and it's thought that he never properly grieved the loss. He has also admitted that he blames himself for her death.
2

Romeo and Juliet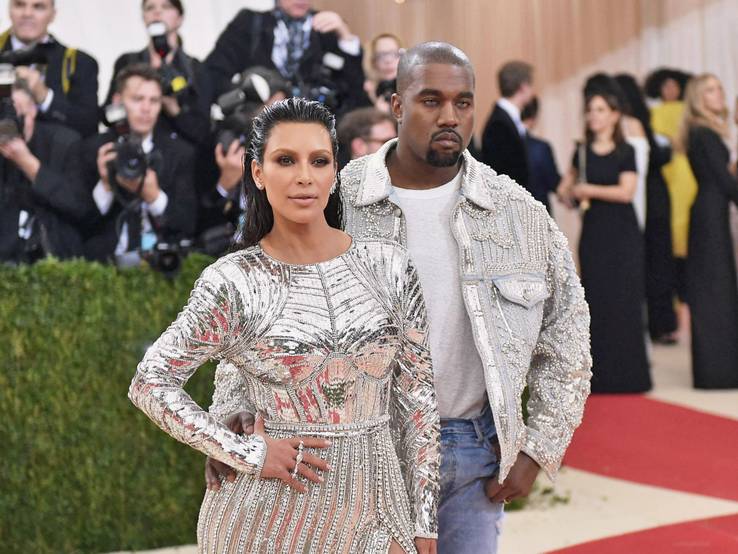 Kanye has compared his romance with Kim to that of Romeo and Juliet and has admitted that he has been obsessed with her since they first met in 2004. Their first conversation was over the phone and it lasted eight hours.
The rapper says that he dreamed for years of being next to her and he used to draw himself in next to Kim on the Kardashian family Christmas card. He was so desperate to be with her that he once considered taking up sports (she does have a history of dating athletes), and he strove to be with her because he was always taught to work with number one.
He said that not being with Kim would be like "Michelangelo being told he's not allowed to carve with marble but told he's got to use cement."
1

Party of Five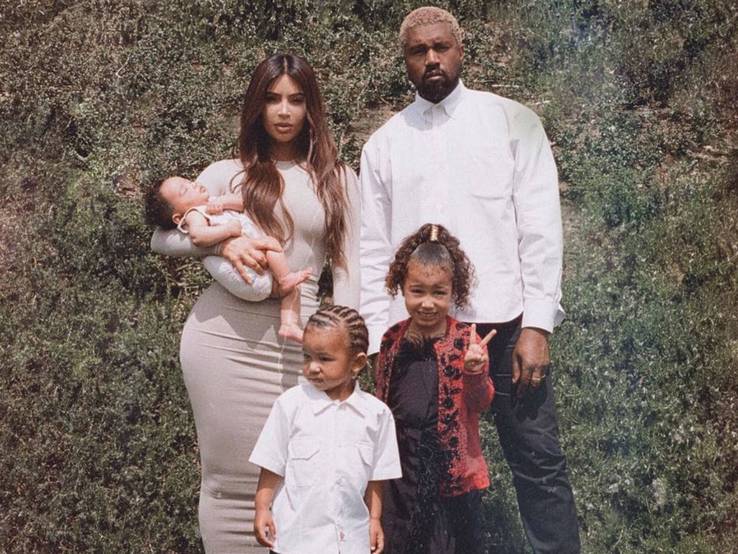 The couple now has three children – North, Saint, and Chicago – and the happy family of five recently posed for a pic that she posted on Twitter.
"I don't think you really understand how hard it is to take a good family pic," Kardashian wrote candidly. "This was all we got before all three kids started crying. I think I cried too."
In the photo, Chicago sat on Kanye's lap, while Kardashian hugs Saint and North. This was only the second pic of the entire family she has shared since Chicago arrived via surrogate back in January.
Both Kardashian and West are busy with their careers and being parents of three, but they make sure to never miss an opportunity to have fun with each other.
References: boomsbeat.com, buzzghana.com, buzzfeed.com, capitalxtra.com, allthatsinteresting.com, popsugar.com, people.com, zimbio.com 
Source: Read Full Article