Actor Will Ferrell is considered as one of the funniest comedians of all time. He's entertained fans for years and has starred in a number of unforgettable films. He's one of the most well-known celebrity figures and is liked by everyone he's worked with. He's had a long and successful career in comedy. His films have been seen all over the world making him one of the most recognizable celebs. He's portrayed numerous characters that have transcended time and will be remembered forever.
It doesn't matter if it's a small role or a big role, he always delivers a memorable performance that is talked about for years. He's starred alongside some of the biggest names in comedy and Hollywood. He first became a major television star before he took over Hollywood. Ferrell has revealed parts of himself through his comedy. However, there are some facts that his most loyal fans might not even know. He has many interesting hobbies and other passions that almost took his life in a completely different direction. He's a dedicated father and husband but there are even aspects of his marriage that were unknown. Here is a look at 20 Unusual Facts Not Even True Will Ferrell Fans Know.
20

Not A Class Clown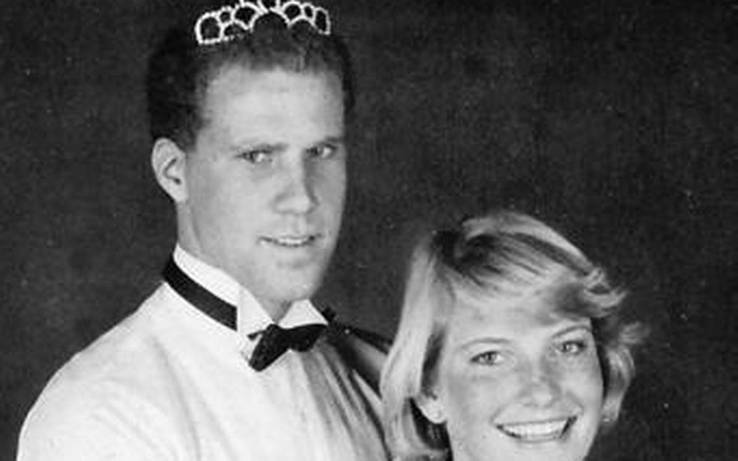 As a child, Will Ferrell never tried to be the class clown. He just enjoyed making his friends laugh. His first taste of making people laugh goes all the way back to the first grade and he wasn't even trying to be funny.
He said, "I was never a class clown or anything like that, but I do remember being in the first grade and my teacher, Mr. Chad, told the class one day that we were going to do some exercises. He meant math exercises, but I stood up and started doing jumping jacks." He added, "To this day, I don't know what possessed me to do that, but all my friends cracked up. That was invigorating." (OCRegister)
19

Walking With A Briefcase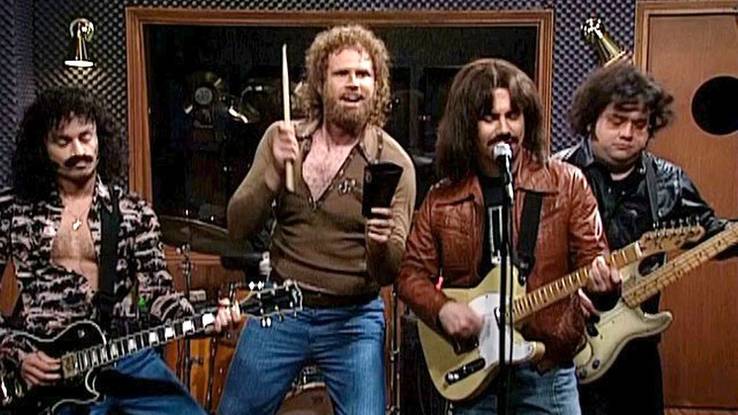 Will Ferrell's father Roy Lee Ferrell Jr. was a saxophonist and keyboardist for the band The Righteous Brothers. The Righteous Brothers were a popular music act throughout the 60's and 70's. Roy toured with the band for nearly 20 years. His father's career actually made Ferrell consider going in a different direction.
He said, "I enjoyed being funny but I never wanted that show business life because of what my father went through. The instability of that life was something I never wanted. I wanted to get a real job, although I didn't know what that meant." He added, "I envisioned myself walking with a briefcase." (OCRegister) However, Ferrell eventually followed his passion of performing.
18

The Athlete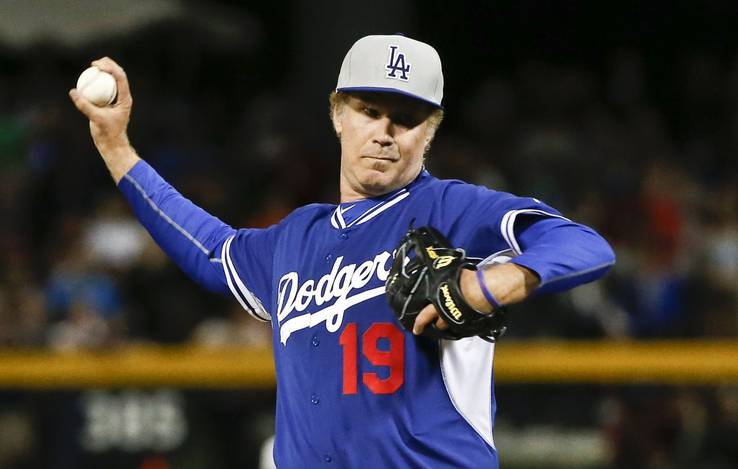 Before Will Ferrell became a world-famous comedian and actor he actually had other plans in mind. Ferrell is quite the athlete and excelled in several sports. While attending University, Ferrell was the varsity football team's kicker. He also severed as the captains of the basketball and soccer team. In fact, at the age of 10, he wrote an essay about becoming a professional soccer player when he grows up and a comedian part-time in the off-season.
In 2015, he played in five games during MLB spring training in one day for charity. He played in all 10 positions for 10 teams, including, the Arizona Diamondbacks, Chicago Cubs, and San Francisco Giants.
17

Creating Drama To Deal With Boredom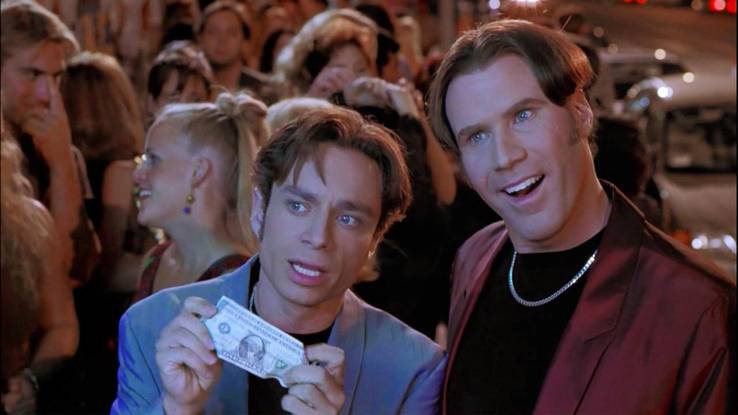 In his younger days, Will Ferrell used comedy to deal with general boredom. He said, "Growing up in suburbia, in safe, master-planned Irvine, there was no drama so we had to create it in our heads. My main form of entertainment was cracking my friends up and exploring new ways of being funny."
Initially, Ferrell had attempted a career as a stand-up comedian but it didn't work out. He then started taking classes at The Groundlings and fell in love with improvisation. During this time, he created the Butabi Brothers with Groundlings member Chris Kattan. The two brothers were known for hitting up nightclubs to pick up women and constantly getting rejected. It eventually evolved into the famous Saturday Night Live sketch and later the 1998 film, A Night at the Roxbury. (OCRegister)
16

The Sportscaster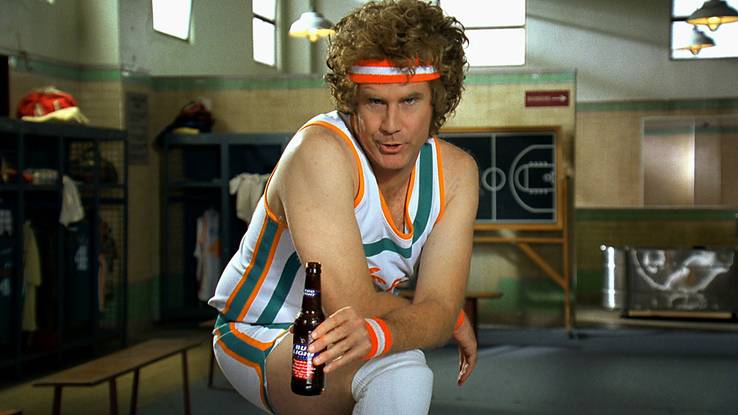 In 2004, Will Ferrell starred in the classic comedy Anchorman: The Legend of Ron Burgundy. In 2013, Ferrell starred in the sequel Anchorman 2: The Legend Continues. The film revolved around a news anchor and his team in the 70's and 80's. Before deciding on a career in Hollywood, Ferrell considered becoming a sportscaster and studied journalism in University.
He said, "By the time I was ready for college, I didn't know what I wanted to do. I think I secretly wanted a show business career, but I was suppressing it. I liked watching sports so I went in that direction at USC." (OCRegister) However, it did prepare him for his role as Ron Burgundy.
15

Frank The Tank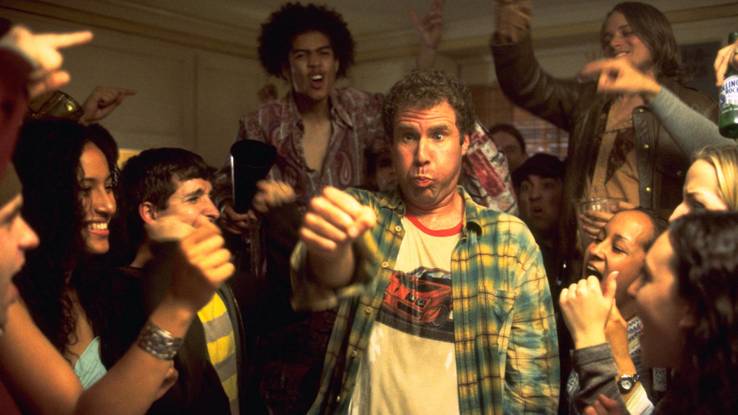 After Saturday Night Live, Will Ferrell focused on his film career. His first role after SNL was in the popular 2003 film Old School. The film revolved around three friends in their 30's who start a fraternity in an attempt to re-live their college days. Ferrell stole the show with his unforgettable performance as Frank "The Tank" Ricard. Ferrell was well prepared for the role since he was in a fraternity as well. While attending University, he joined the Delta Tau Delta fraternity.
He said, "I was lucky in that the one I was in, we were really kind of the anti-fraternity fraternity." He added, "But we didn't take it too seriously. It was just about having fun." (USMagazine)
14

Morning Announcements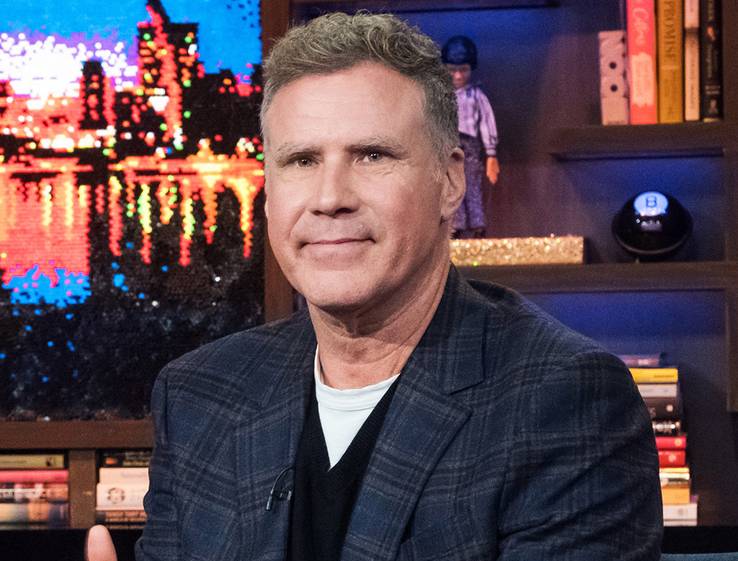 Will Ferrell had his big breakthrough when he became a cast member of the iconic sketch comedy series Saturday Night Live. While attending University, Ferrell would handle the schools morning announcements. He took the opportunity to try out some of his comedy. He had fun with doing the announcements and would often disguise his voice.
Later, Ferrell and a friend would perform mini sketches. He enjoyed doing this so much that he decided to start a career in comedy. It ended up being the right choice as he has had an exceptional career in film and television. In 2001, he was the highest paid SNL cast member. In 2002, Ferrell left SNL to embark on a film career in Hollywood. He's found a great deal of success and is one of the top comedic actors in the industry.
Featured Today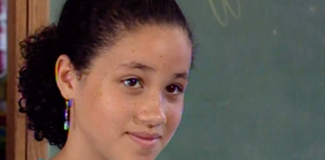 24 Rare Photos Of Meghan Markle Before She Became A Duchess

Recasting The Joker: 25 Actors Who Could Replace Jared Leto

10 Casting Decisions That Saved The Walking Dead (10 That Hurt It)

13

From The Friend Zone To Marriage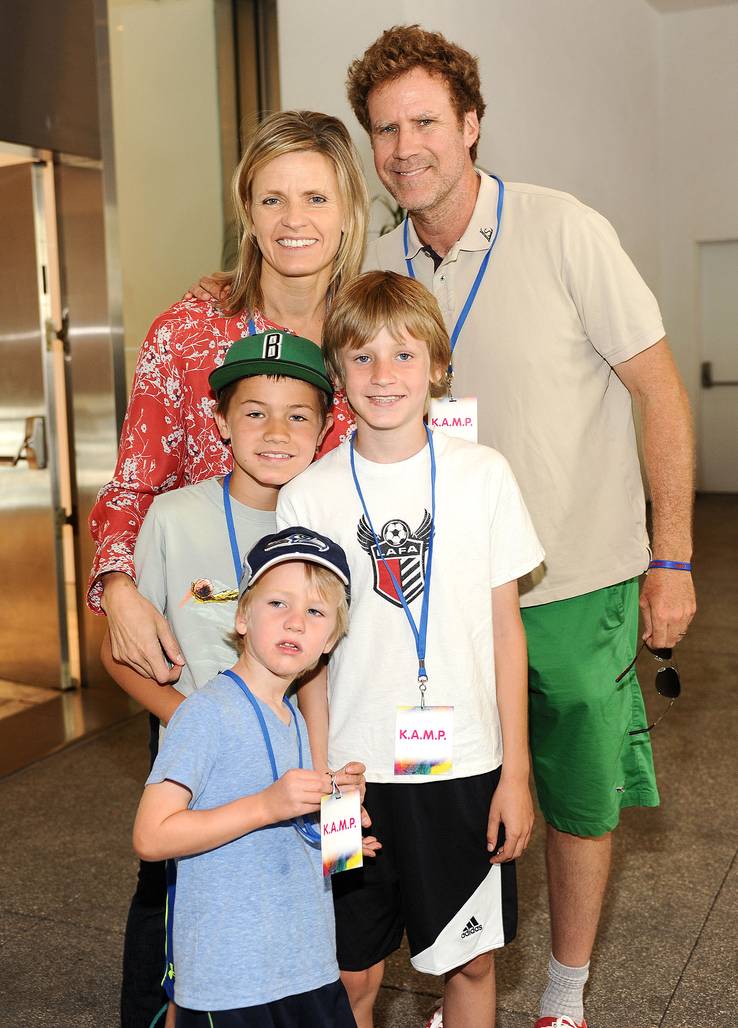 Will Ferrell has starred in a few romantic comedies but usually sticks to silly and wacky roles. That's probably because he lived out a real-life romantic comedy. In 1995, Ferrell met his future wife, Vivica Paulin, at an acting class in Los Angeles. Before they started dating they were just friends. Ferrell had feelings for her but Vivica put him in the friend zone.
Ferrell moved on and even began dating other women. That all changed one night when they had a few drinks and she confessed her feelings for him. He finally told her how he really felt and they soon started dating. They married in August 2000 and have three children together.
12

The Frat Pack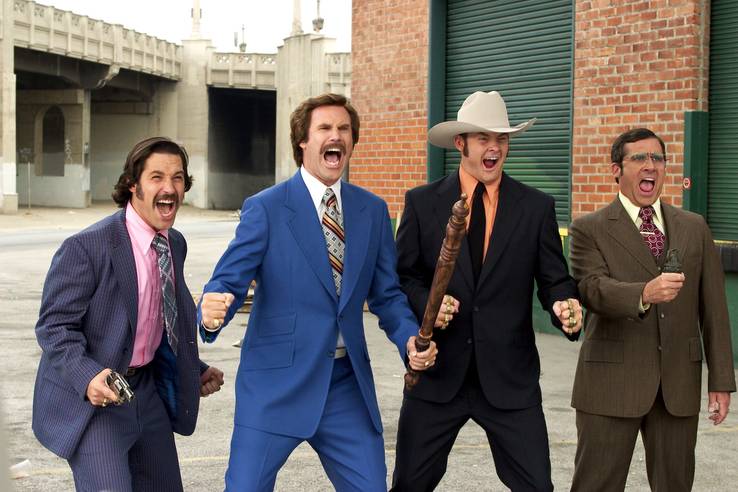 Will Ferrell starred in several popular films and became one of the most in-demand stars. He often starred alongside several other comedic stars and friends. The appeared together so often they were dubbed "The Frat Pack". The group's name comes from the famous Rat Pack of the 50'/60's and The Brat Pack of the 80's.
The Frat Pack appeared together is several popular comedies throughout the 90's and 2000's. The group consists of Ferrell, Owen Wilson, Jack Black, Steve Carell, Luke Wilson, Vince Vaughn and Ben Stiller. Some of the most popular comedies featuring The Frat Pack also starred Ferrell, such as Zoolander, Old School and Talladega Nights: The Ballad of Ricky Bobby.
11

No Small Roles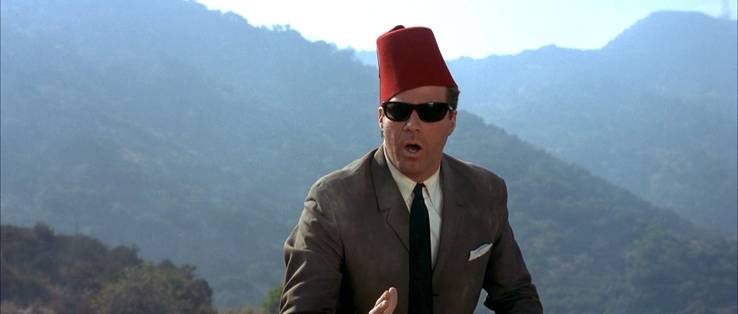 In 1991, Will Ferrell moved to Los Angeles in hopes of pursuing a career in acting. However, he wasn't an instant success and struggled at first. He said, "I remember going to do a scene study, and they said, 'I'm sorry, I don't know how to tell you this, I'm not trying to be mean, but you're not good.'''
Luckily, he didn't give up on his goal and eventually became one of the biggest movie stars in the world. While on Saturday Night Live, he would take on every role and give it his all no matter how small. According to Rolling Stone magazine, "Unlike other SNL luminaries, he'd take on even the smallest of parts, believing he could make something of them anyway." (RollingStone)
10

The NBC Intern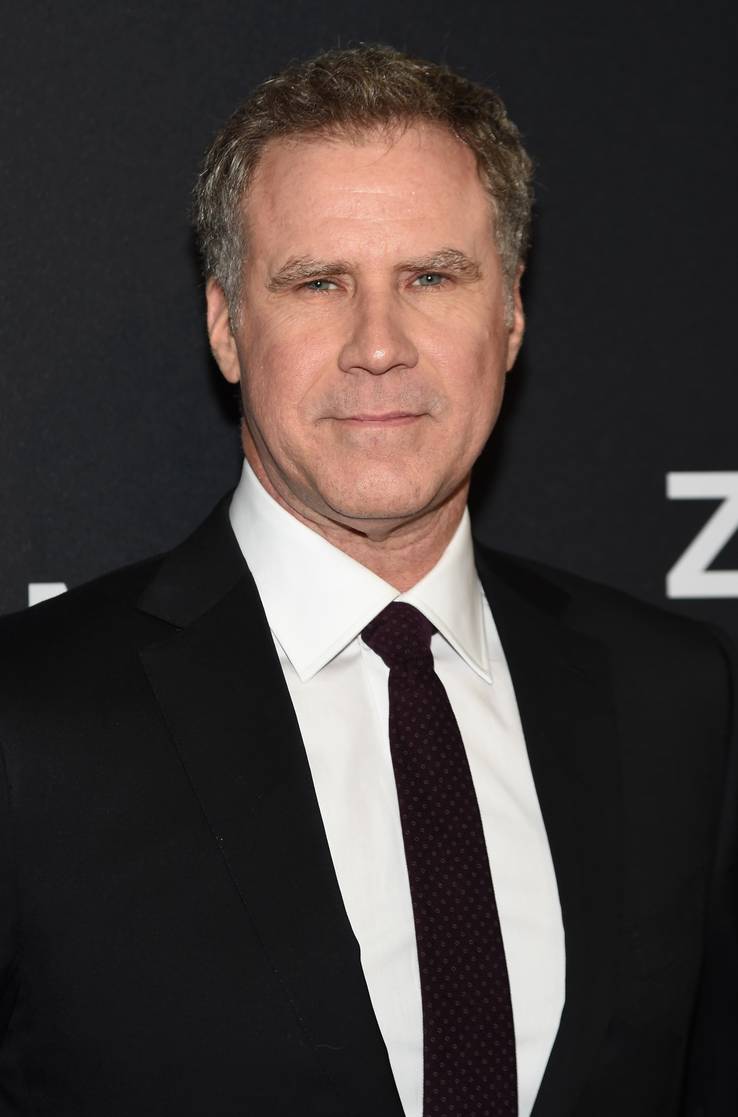 As noted, prior to his career as an actor and comedian, Ferrell was pursuing a career in journalism. In fact, after he graduated from college he landed an internship with NBC in Sports Journalism. However, he soon realized that wasn't the career path for him and he moved back in with his parents. When he decided to become an actor he sought out his father for advice.
Ferrell said, "He goes, 'If it wasn't based on luck, I wouldn't worry about it, because you have talent. Just know that there's a lot of luck involved and if you eventually decide to do something else, don't treat it as a failure. Just know it's one-in-a-million.' Those words took all the pressure off, and I just treated it like a game." (RollingStone)
9

Will Ferrel v Chad Smith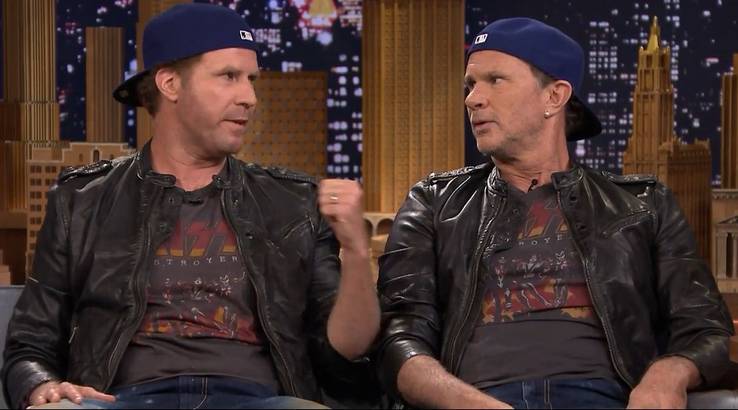 Will Ferrell was featured in several memorable Saturday Night Live sketches. The most famous one was the More Cowbell sketch. The episode aired on April 8, 2000 and was a Behind the Music parody on the song "(Don't Fear) The Reaper" by Blue Öyster Cult. Ferrell portrayed fictional cowbell player Gene Frenkle. Blue Öyster Cult isn't the only band that Ferrell has been associated with. Several fans pointed out that Ferrell looks similar to the Red Hot Chili Peppers drummer Chad Smith. They ended up having a 'rivalry' and 'feud'.
Ferrell said the feud "could become the beginning of a rivalry that will go on until the end of time." (RollingStone) They appeared on The Tonight Show to have a "traditional drum-off". They played several songs including "(Don't Fear) the Reaper."
8

SNL Audition: A Guy Playing With Cat Toys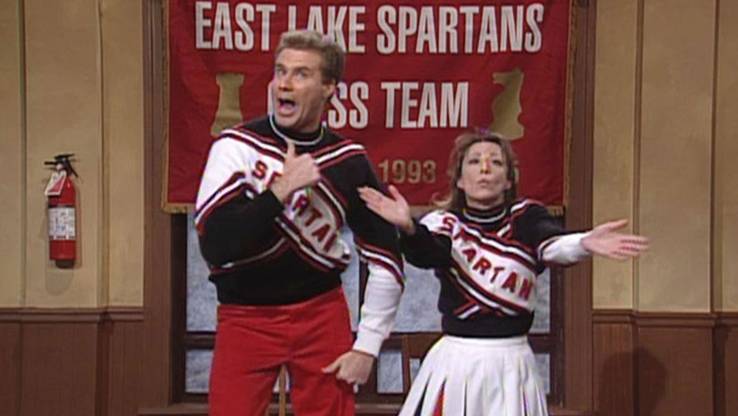 Auditing for Saturday Night Live is not an easy task. For the first audition, Will Ferrell performed his well-known "Get off the shed" bit and an impression of Harry Caray. Before the second audition, he had a meeting with Lorne Michaels. Ferrell walked through the material he planned for the audition.
Michales told him, "Oh, I wouldn't do that." Ferrell scrapped his original material and came up with something new the night before. He said, "I did a sketch where I was a guy, alone in my office, who in between taking calls, would play with cat toys. There's a point where I'm rolling around on the ground, in complete silence, playing with cat toys. And I'm thinking:, "Oh, it's over. It's just over now." (NYTimes)
7

Marathon Man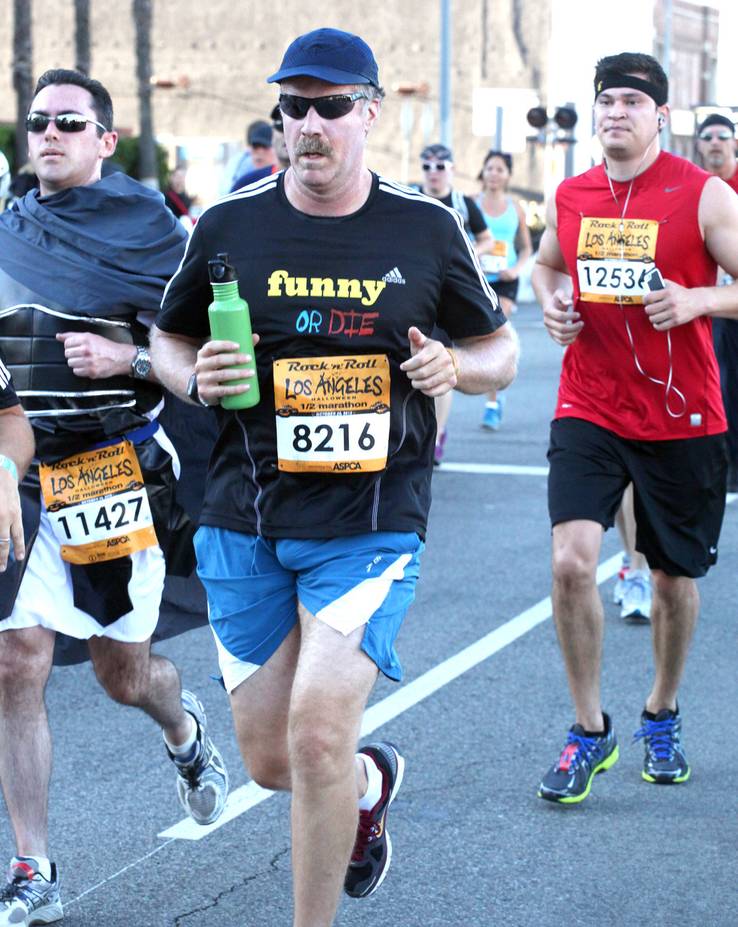 Will Ferrell has a natural talent for being funny and performing in front of an audience or camera. However, in his younger days he envisioned a career in sports. It didn't work out that way but he's still very active. Ferrell and his wife enjoy running in marathons. Ferrell runs 4 to 6 miles every other day to stay in shape. He's competed in several marathons, including, the New York City Marathon, Stockholm Marathon and the Boston Marathon.
He said, "I think I've slowed down a bit since my last marathon in Boston in 2003. Last October, it took me more than 2 hours to run the Rock 'n' Roll Los Angeles Half Marathon. That was a fun day though. We had 40 runners from Funny or Die run in that race." (RunningCompetitor)
6

He Turned Down $29 Million To Star In Elf 2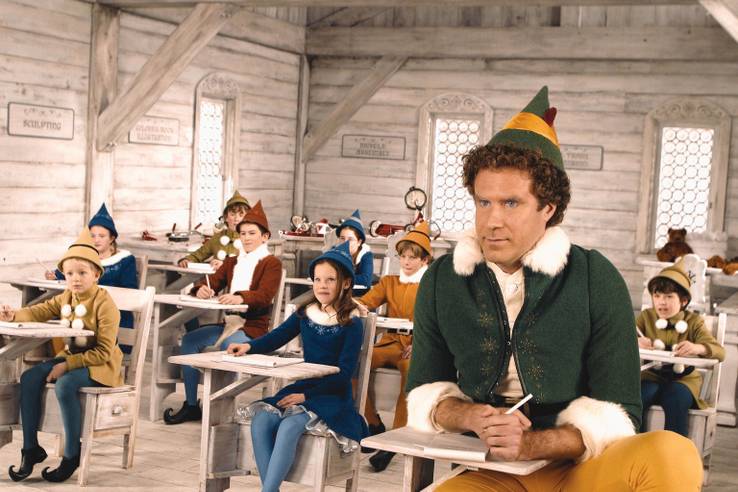 In 2003, Will Ferrell starred in the Christmas film, Elf. It was released to positive reviews from audiences and critics. However, Ferrell wasn't sure it was going to be a hit. He said, "I was literally filming that movie, running around the streets of New York, a grown man dressed as an elf, thinking to myself, 'If this movie doesn't work, it's over!'" (Hollywood)
The film became a massive hit and is now regarded as a Christmas classic. For years there has been speculation of a possible sequel. However, Ferrell isn't interested in returning to the role and even turned down a $29 million offer for Elf 2. He said, "I just think it would look slightly pathetic if I tried to squeeze back in the elf tights: Buddy the middle-aged elf." (USAToday)
5

"Bribing" Lorne Michaels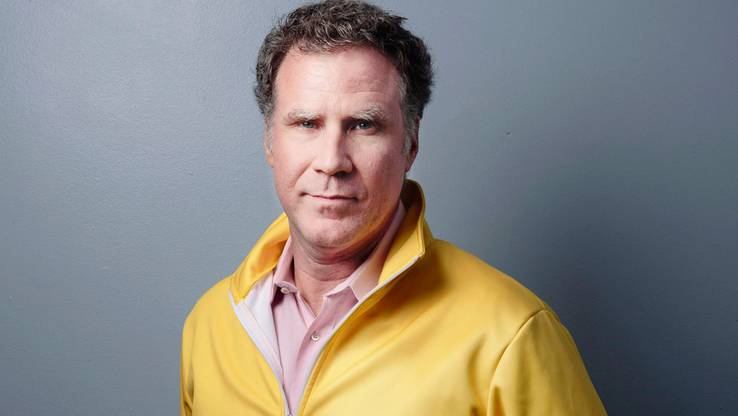 Will Ferrell was a Saturday Night Live member from 1995 to 2002. Ferrell was known for several famous impersonations of celebrities and political figures, such as, George W. Bush, Alex Trebek and Janet Reno. Ferrell knew that impressing Lorne Michaels during the audition was crucial. Ferrell came up with the idea to "bribe" Michaels. His idea was to walk in with counterfeit money and put it on the table as a gag.
He said, "I was just going to start stacking the equivalent of $25,000 in counterfeit money on his desk. And say: 'Listen, Lorne, you and I can say whatever we want to say. But we really know what talks and that's money. And I'm going to walk out of this room, and you can either take this money or not. And I can be on the show.'" (NYTimes) Ferrell never got to do the gag but did end up on the show.
4

Death Hoax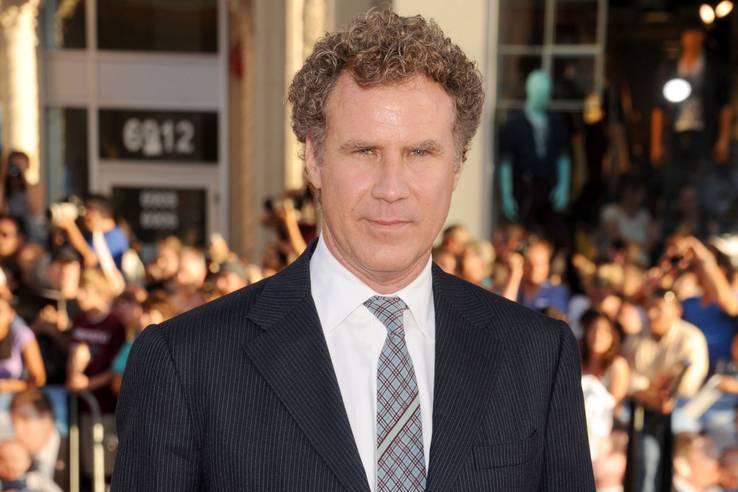 In 2006, Will Ferrell was the victim of a death hoax. A news report went out stating that he had passed in a horrible hang-gliding accident in Southern California. It claimed that he was with a guide and the accident occurred in the afternoon with witnesses. However, the report was soon proved false. Ferrell was shaken up by the whole incident.
He said, "That was creepy. That really affected me. I got a phone call from my publicist telling me that there was this report out there that I was in a hang gliding accident." He added, "I had to make sure to call my family before they heard anything. That was probably the weirdest thing I've ever had to go through in this business." (OCRegister)
3

Dream Role: Simon Cowell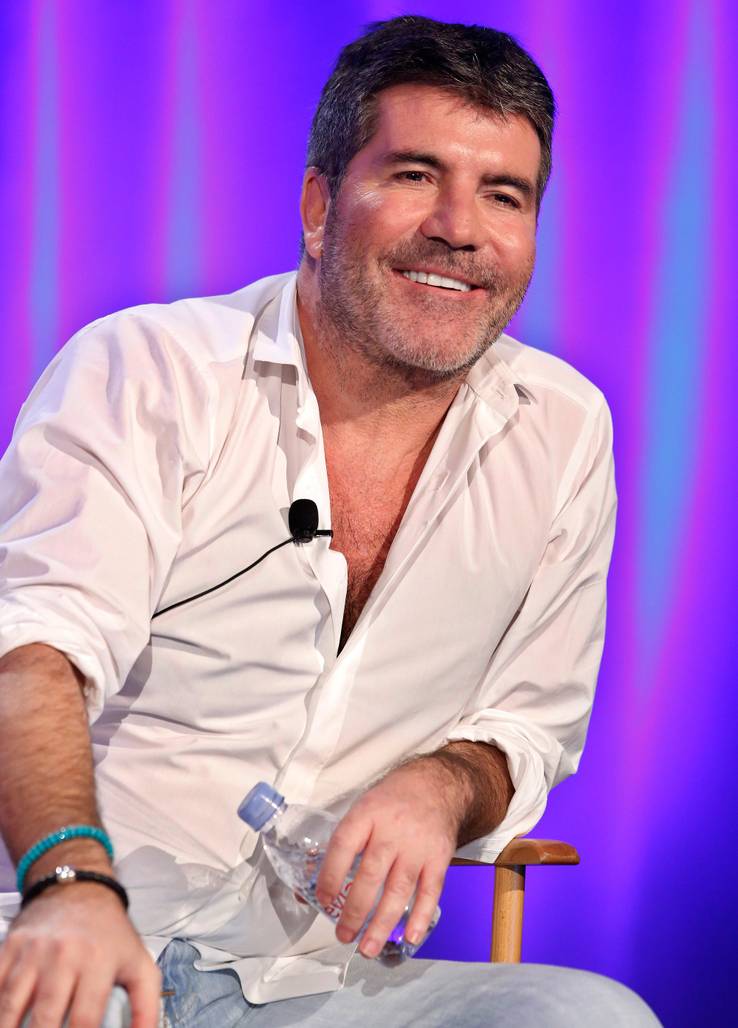 Will Ferrell has played many memorable roles. He's been everything from a news anchor to racecar driver to stepbrother. He started branching out and taking on more serious roles. Ferrell has openly admitted that he'd love to portray reality show judge Simon Cowell in a film. Cowell is known for his harsh attitude and brutal criticisms. Ferrell compared Cowell to Ron Burgundy and feels he'd be perfect for the role.
He said, "It would be my dream role. He's become a legend in five years." He added, "It would be pretty fun getting into character as well. I would have to walk along the street and say, 'Hey, you're too fat to be a star' or go to a concert and shout out to the artist, 'Never gonna happen.'" (TheGuardian)
2

Will Ferrell The Janitor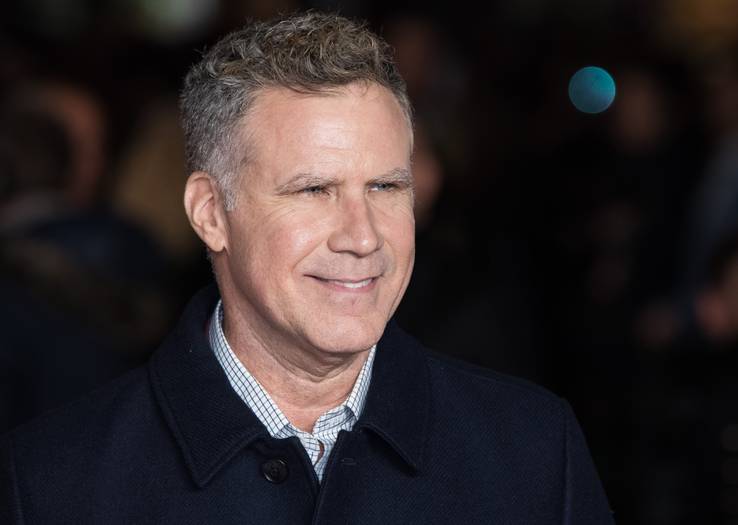 Will Ferrell always had the natural charisma and talent to be an entertainer. However, he mostly joked around to deal with the extreme boredom he faced. Even when he was in university, he would find different ways to entertain his friends.
According to Rolling Stone magazine, "At the University of Southern California, he could be spotted wearing janitor's clothes, interrupting classes to entertain his pals. And, of course, as a member of the Delta Tau Delta fraternity, he loved to ditch his clothes and streak." (RollingStone) Ferrell said, "I didn't have to have the survival mode instinct like other comics, who grew up in tough neighborhoods. I had the opposite. For me, I grew up in Mayberry, and the humor broke the boredom." (OCRegister)
1

The Worse Autograph Signer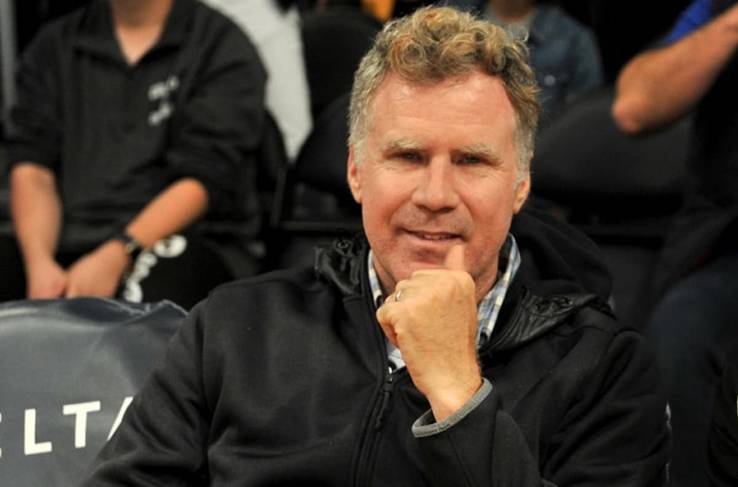 Will Ferrell has done a good job avoiding controversy and scandal throughout his career. However, he did stir up a bit of controversy after some bad reviews from fan interactions. In 2007, Autograph magazine named Ferrell as the Worse Autograph signer. He topped the list that included several infamous autograph signers, including, Tobey Maguire, William Shatner and Scarlett Johansson. However, he doesn't consider himself to be bad at signing autographs.
He said, "I looked up the initial report and they said I mocked some autograph seekers. I had to think back and I guess sometimes in front of Lettermen or some other show, there are these professional autograph seekers out there and I may have teased them. That's all I can think of. I guess I have to live with that." (OCRegister)
Sources:  
Source: Read Full Article