Grey's Anatomy has been loved by so many for over a decade. The show is just one emotional rollercoaster after the next. Week after week, fans are hooked on the "will they or won't they" couple,  the "what will happen next?" or even "who will die?" plot line. As a fan, death, tragedy, and waves of emotions come as no surprise, after 15 seasons. We've had beloved characters such as Cristina Yang and Addison Montgomery exit the show, Derek Shephard and Denny Duquette (spoiler alert) tragically killed off the show, and some characters just fade away. Some characters left or were killed because of real life situations happening between actors, and some were just ready to leave. Ultimately, they were all tearful goodbyes.
We've sobbed, we've laughed, we've screamed, but ultimately, a real Grey's Anatomy fan knows that once a fan always a fan. The plot lines on this show are ever changing which always makes us wonder about past characters and how they would feel about it. If you've ever been watching and wondered "Where is Izzie Stevens now?" or "Is McVet happy with someone else?" You aren't alone. Scroll down and find out where your favorite characters are and what they've been doing since leaving the beloved Grey's Anatomy.
21

Kate Walsh (Dr. Addison Montgomery)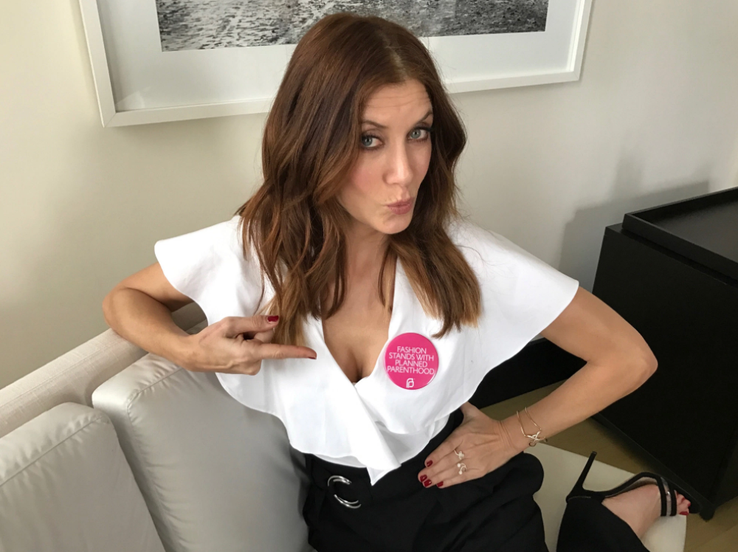 Personally one of my favorite characters, it was sad to see her go! Luckily we got so much more of Addison Montgomery when she starred in the Grey's Anatomy spinoff show, Private Practice. The evolution and depth of Addison's character was so beautiful — it was so great to see her have her happy ending on the finale of Private Practice. Speaking of happy endings, not such a happy ending for Kate Walsh in personal life or in her new TV role. As far as her personal life, Kate Walsh revealed in 2017 that she had been diagnosed with a tumor (luckily benign) and had to have brain surgery to remove it. She had to take 9 months off to recover. In her professional life, Kate Walsh recently starred in the Netflix hit show, 13 Reasons Why. She plays Olivia Baker, the mother of Hannah Baker the main character on the show. And although Kate has had amazing success post-Grey's, the memories last a lifetime. Kate says,
"There isn't a day that goes by that I don't think about it because it was like a family. I think about it the way you think about your family or home when you move away.
I'm like 'wow it's still going on.' And now to see Shonda and Betsy [Beers], Shonda's fantastic producing partner, still thriving, it's exciting. It sounds corny, but there isn't a day that goes by that I don't think about one of them."
20

T.R. Knight (Dr. George O'Malley)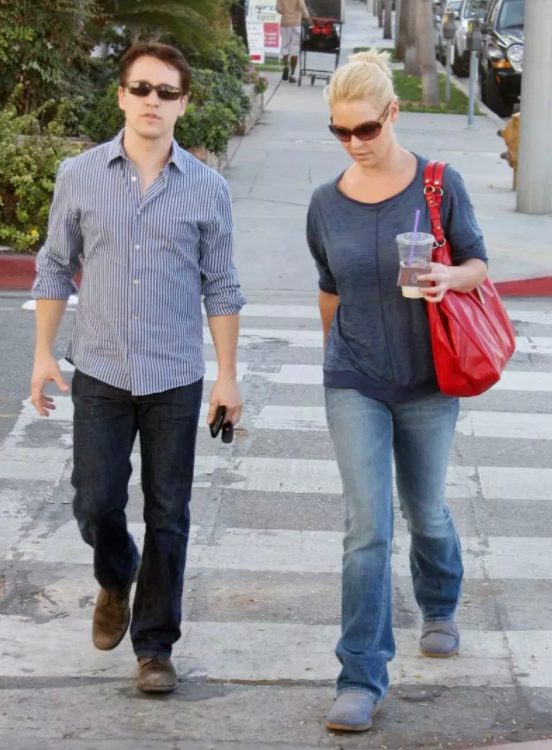 George O'Malley was loved by viewers, at first. He was like a lost puppy trying to help everyone and always letting himself be taken advantage. It seems that everyone really does have their breaking point though because George from one episode to the next became an entirely different person! Then again, sleeping with Meredith (the girl he was in love with) after she was rebounding from her breakup with McDreamy and having her cry in the middle of being intimate probably can make just about anyone go a little crazy. The way T.R. Knight's character dies is one of those TV moments no one forgets! R.I.P George O'Malley! Fans were surprised to discover that George's hadn't just died, but it was T.R. Knight who chose to leave the show. For T.R., he said that ultimately,
"There just comes a time when it's so clear that moving on is the best decision".
After the death of George, T.R. continued on in television. He appeared on a few episodes of The Good Wife and followed that with a TV mini-series but T.R. decided to go back to his roots and appear on another Shonda Rhimes-produced show called The Catch. Unfortunately, the show didn't last long and neither did T.R. He moved on and is now the star of the docu-series Genius playing J. Edgar Hoover.
19

Katherine Heigl (Dr. Izzie Stevens)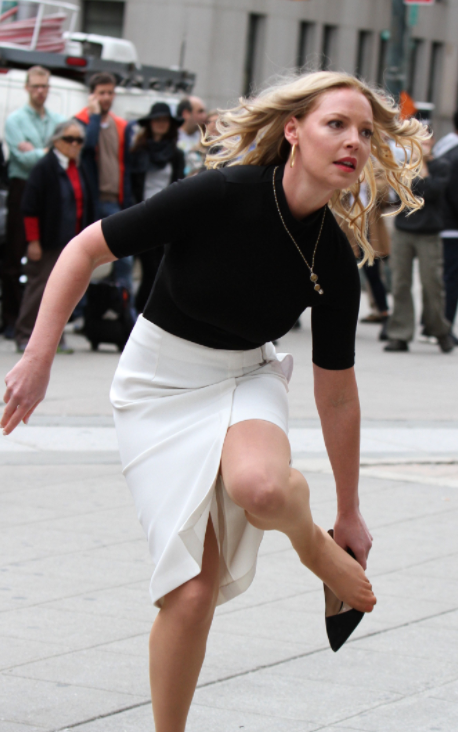 Izzie Stevens was one of those frustrating characters. You wanted to root for her but her nosey and, sometimes, annoying personality made you forget why you wanted to root for her in the first place! Having a secret relationship with George while he was married was honestly one of the worst plots the show has had. Everyone was rooting for her and Karev so when they got married and he took care of her when she had her tumor, it was like magic to viewer's eyes! Then Izzie leaves Karev without so much as a goodbye and that was the end of Izzie. As for Katherine Heigl, it hasn't always been a smooth ride in the industry! After Shonda Rhimes labeled her extremely difficult to work with and the cause for her character being taken off the show, it was hard for her to get as much work. A couple of years ago, Katherine decided to apologize to Shonda Rhimes. On the conversation, Katherine said,
"I went in because I was really embarrassed. So I went in to Shonda and said, 'I'm so sorry. That wasn't cool, and I should not have said that.' And I shouldn't have said anything publicly."
Luckily, she did still star in some pretty big movies including Life as We Know It alongside Josh Duhamel and New Year's Eve starring most of Hollywood (Sarah Jessica Parker, Ashton Kutcher, Jessica Biel… The list goes on)! Katherine is slated to return to television as one of the main characters on Suits, as her character will most likely be filling the void of Megan Markle and Patrick J. Adams's characters!
18

Eric Dane (Dr. Mark Sloan)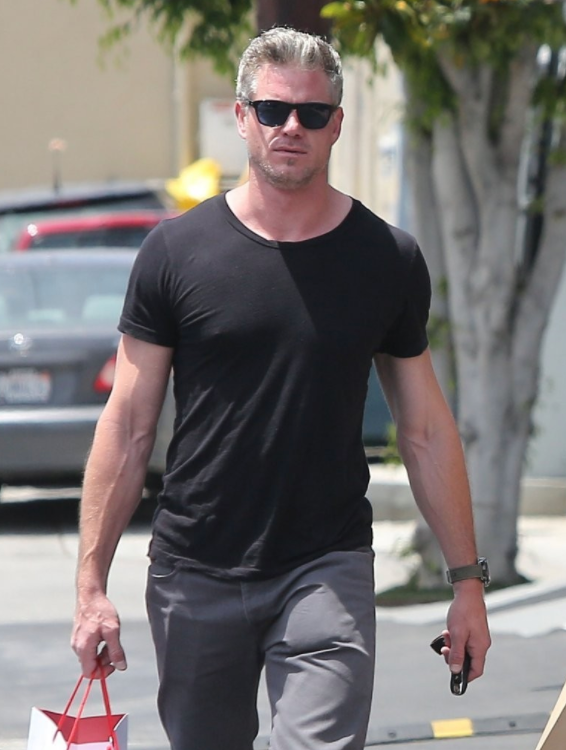 McSteamy — who can ever forget you? With your grin, baby blue eyes, and salt and pepper hair it's hard not to instantly fall in love! And while McSteamy was meant to be the "villain" for a while, he ended up melting the hearts of millions of women when he became a father, fell in love with Lexie, and then died after the infamous plane crash episode. As for the man who plays Mark Sloan, Eric Dane is currently on hiatus and dealing with his family life and pending divorce from his wife, Rebecca Gayheart, of 14 years. Right after leaving Grey's Anatomy, Eric became the star of the TNT show The Last Ship.When Eric left Grey's Anatomy, fans mourned his death but the ball had been in his court. Unfortunately, he was offered his role on The Last Ship and he felt like it would be a great opportunity.
"Grey's Anatomy' is a world — it's not about any one individual actor and the storylines were sort of, you know, heading in different directions. So it was an opportunity for me to go and I was interested in something different.
I loved doing Grey's Anatomy. I would have done it until the final episode, but this [getting offered The Last Ship role] was something I couldn't pass up." Hopefully, Eric can continue to melt our hearts on another show!
17

Chyler Leigh (Dr. Lexie Grey)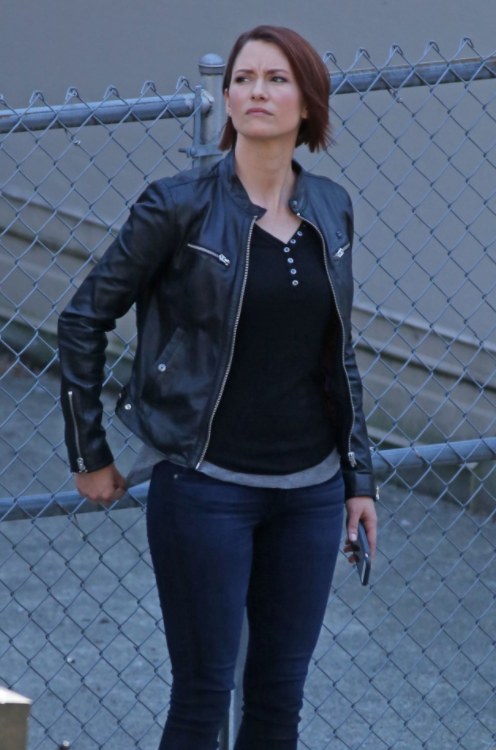 Adorable, bubbly, Little Grey — some words to describe Lexie Grey! She was the sweetest with just a little fire in her. All she wanted was to be a doctor, bond with Meredith, and have Mark love her back. Of course, fans will never forget the plane crash episode that ended with Lexie dying and never getting her happily ever after with Mark. It was probably one of the biggest shocks in Grey's Anatomy history! Chyler Leigh, the actress who played Lexie, was sad to go but it was a decision she ultimately felt was best for her!
"Earlier this year, I made the decision that season eight would be my last on Grey's Anatomy. I met with Shonda and we worked together to give Lexie's story appropriate closure. I am very lucky to have worked with this amazing cast and crew for five seasons. My experience on Grey's Anatomy is something that I will treasure for the rest of my life."
Luckily throughout the last few years, she has made appearances on Arrow, The Flash, Legends Tomorrow, and is one of the main characters on the show Supergirl, where she plays the sister to Supergirl. You can catch her every Monday night at 8pm on The CW!
16
15

Kate Burton (Ellis Grey)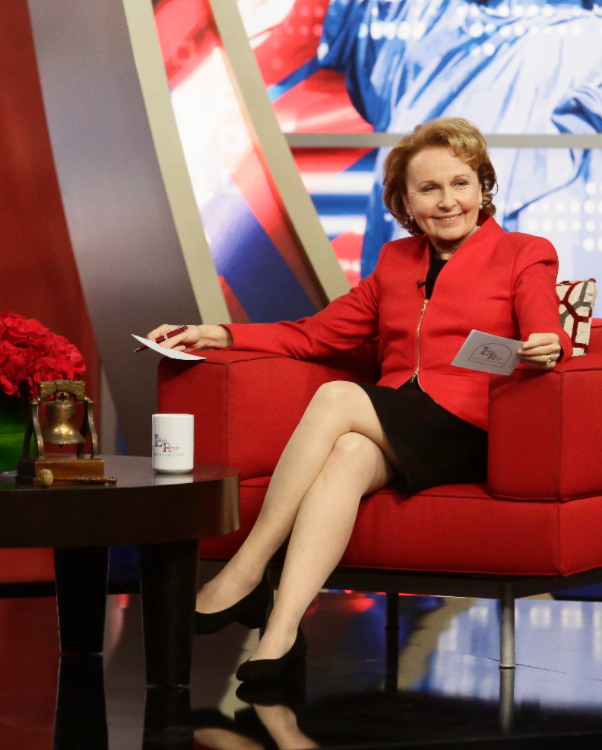 Grey's Anatomy might be based on Meredith but there would be no Meredith without Ellis. She was a world-famous surgeon, honored with prestigious awards, and respected by her colleagues. Unfortunately the same can't be said about Meredith. Ellis was, essentially, a terrible mother to Meredith and always put her work first. She had a secret relationship with Richard Webber while she was still married to Thatcher, and left him for Richard. She was heartbroken when Richard decided he would stay with his wife instead of her. In the first season of Grey's we find out that she was diagnosed with Alzheimer's and is being taken care of in a home where Meredith visits her. Eventually, Ellis dies in the hospital and, as she would always say, "the carousel never stops turning."
Kate Burton, the actress who plays Ellis, had great luck after leaving Grey's Anatomy. She made appearances on shows like Extant, Grimm, Veep, and Madam Secretary.  The role she became known for, once again, was Sally Langston on the other Shonda Rhimes show, Scandal. She started off the series as the Vice President but eventually killed her husband after uncovering he had an affair with a man. She eventually leaves her role as Vice President and, in recent seasons, her character ends up with her own talk show where she deliver the real truths behind politics.
Featured Today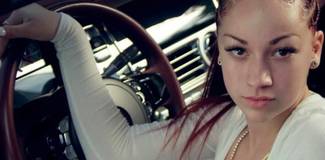 Cash Me Outside Girl Throws Shade At Nicki Minaj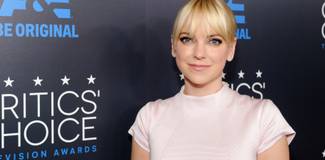 Anna Faris Responds To Chris Pratt's 'Divorce Sucks' Comment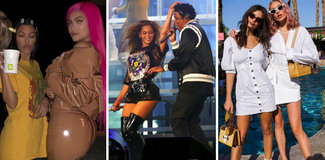 16 Coachella Photos Of Celebs We Can't Ignore 

14

Jeff Perry (Thatcher Grey)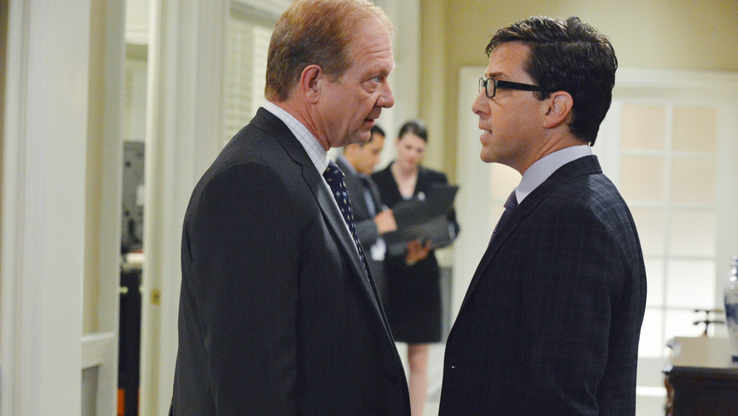 Some people think Jekyll and Hyde, I just think Thatcher Grey! The evolution of his character going from non-existent to awkward to downright mean was actually emotional to watch. After the death of his wife, naturally, he was devastated, but nothing could have prepared viewers,  or Meredith, for that infamous slap in the face he gave Meredith. After everything Meredith had done, she definitely didn't deserve that. Eventually, he became an alcoholic and needed a liver transplant which fell on Meredith to do since she was the only match. That was one of the last times we saw Thatcher.
In real life, Jeff Perry, the actor who played Thatcher, is doing fantastic. After his final stint on Grey's Anatomy, Jeff went on to become one of the stars of Shonda Rhimes' other hit shows, Scandal. On the show, he plays Cyrus Beene, the Chief of Staff to President Fitzgerald Grant. Throughout the entirety of the show, Jeff remained until it's recent series finale. It wouldn't be a Shonda Rhimes show without sticky situations, cliffhangers, shocking twists, etc. — all understatements for what Jeff's character Cyrus goes through!
13

Scott Foley (Henry Burton)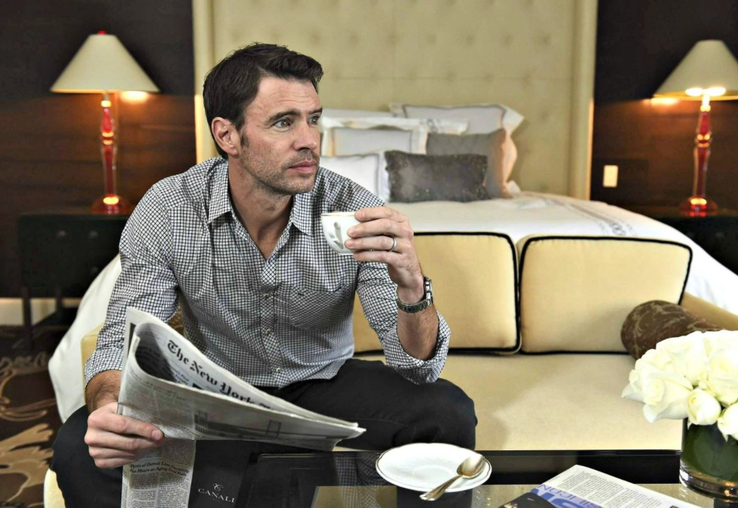 That smile, those eyes, and that face! Henry Burton essentially became the Denny Duquette 2.0. His story began with his lack of insurance and need for treatment but ended in love and tragedy. He was sick and didn't have health insurance so Teddy offers to be his fake wife so he can get on her insurance plan. After a lot of battle and not being on the same page, it seemed like Teddy and Henry were really starting to fall for each other. Talk about timing because not long after their feelings developed, Henry died in the OR. Death and sadness isn't news to Grey's Anatomy fans so it was a surprise when fans really had a hard time with his death.
Don't worry, though, Scott Foley wouldn't be losing out for much longer! Not long after his end on Grey's Anatomy, he cast on Shonda Rhimes' other hit show Scandal, alongside Jeff Perry! On Scandal, Scott plays Jake Ballard, former U.S. Navy Captain and Admiral, B613 Agent, and Director of the NSA. Scott took on many roles during his time on Scandal and stayed on until its recent end. Sometimes tells us this isn't the end of Scott Foley on our screens!
12

Chris O'Donnell (Dr. Finn Dandridge)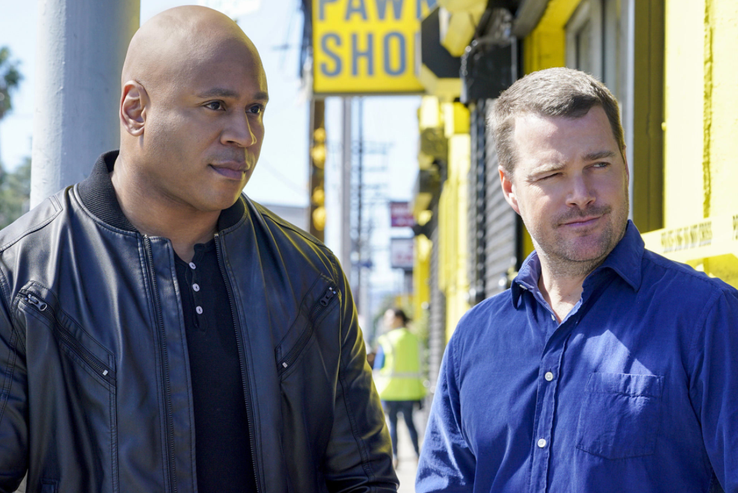 He was the cute vet and the possible "right choice" for Meredith, but he was no McDreamy and didn't stand a chance with Meredith. He was there for her when her dog died and when she needed someone to care for her after finding out Derek had a wife — such a good guy! It was such a side end for them when she picks Derek over him. Finn was the McVet of our dreams but it was short lived! After his departure, Chris O'Donnell, the actor who played Finn, said,
"I'd go back for a while. It's a great show. They're having wonderful success, and I was really grateful to be a part of it."
Chris O'Donnell, on the other hand, was definitely not short lived! After making a couple of appearances on hit shows like NCIS and Hawaii Five-O, Chris got cast on his own hit show- NCIS: Los Angeles. He stars alongside LL Cool J and plays G. Callen who is the special agent-in-charge and specializes in deep undercover work. Chris has been there for the entirety of the show and it doesn't seem like he plans on leaving any time soon!
11

Isaiah Washington (Dr. Preston Burke)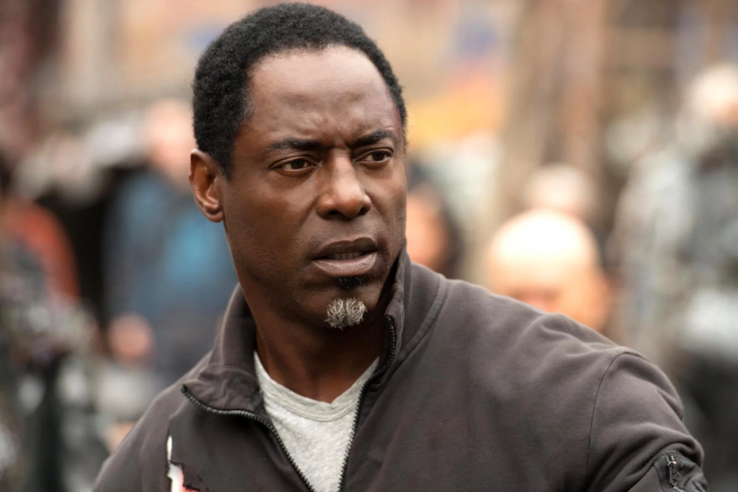 He was the Preston Burke, chief of cardiothoracic Surgery at Seattle Grace Hospital! Graduated from Duke, known as a "cardio god," but to fans, he was also the man that softened Cristina's heart and made the "twisted sister" fall in love! You could hear hearts breaking all over the world when he left Cristina on the day of their wedding and never looked back. It was the absolute most heartbreaking thing to watch but completely understandable considering his character needed an exit!
It was a rough departure for Isaiah, who got fired from the show after saying a homophobic slur to T.R. Knight (who played George O'Malley). After that, it was a lot of he said-she-said between T.R. and Isaiah who publicly defended himself saying everything was "misunderstood." After that, Isaiah wasn't seen much on television until he surprisingly made a guest appearance on Grey's Anatomy in 2014 during the departure episode of Cristina Yang, his former fiancée. Not long after that, he was cast in The CW's The 100 and still is one of the main characters until the present day.
10

Gaius Charles (Dr. Shane Ross)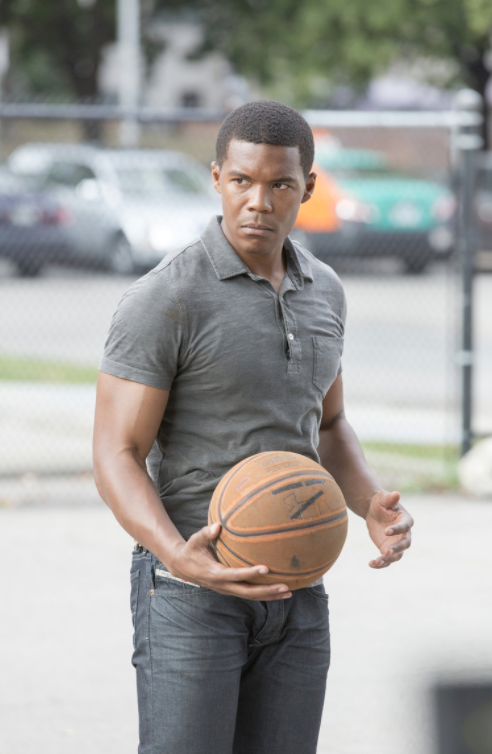 Shane was part of the group of interns that were brought in during season 9. He was the overachieving one of the group, always eager and curious to see everything — some might call him the female Cristina. At first, he was interested in neurosurgery and would always be on Derek's service but after being told to spend time on other surgical rotations and working with Cristina, he realized he liked her. Eventually, on season 10, Shane and Cristina had a short-lived fling that had fans going wild! After all, Cristina was "meant to be" with Owen — at least then. When Cristina decided to leave Seattle, Shane begged her to let him go with her because he wanted to learn everything from her and off he went.
After appearing on Grey's Anatomy, Gaius' career didn't go off as quickly as some might think. He did appear on a few shows but it seemed nothing had stuck. He spent 7 episodes on the short-lived, 24-episode series Aquarius. Then came the turn around when Gaius was cast a series regular on the new NBC show Taken, where he plays a special intelligence operative. You can watch the show every Friday night on NBC.
9

Brooke Smith (Erica Hahn)
She was essentially Burke's replacement and she was a tough one. Always hard to please, working alongside Cristina Yang (always eager to please) was definitely hard to watch! Everyone wanted to like Erica Hahn, but it was hard to when she wouldn't allow anyone to, including viewers. Her character was stern and cold, but Callie Torres broke down her walls and showed us a bit of a different side to Erica. When she finally came out, it was a breath of fresh air until her sudden departure from the show? Brooke Smith admitted herself that she was a bit shocked by her sudden departure and no one can blame her. She expressed her shock, "I was very excited when they told me that Erica and Callie were going to have this relationship. And I really hoped we were going to show what happens when two women fall in love and that they were going to treat it like any heterosexual couple on TV.
So I was surprised and disappointed when they just suddenly told me that they couldn't write for my character anymore. I was really, really shocked. It was the last thing I expected."
Luckily, it seems Brooke has been around the block since leaving Grey's. Sure she's not on a hit TV show or the star of one for that matter but Brooke has made appearances on shows like Criminal Minds, Law and Order: SVU, and American Horror Story. She also had recurring roles in hit shows like Ray Donovan, Bosch, and Bates Motel. I would say that's definitely something to brag about.
8

Samantha Sloyan (Dr. Penelope Blake)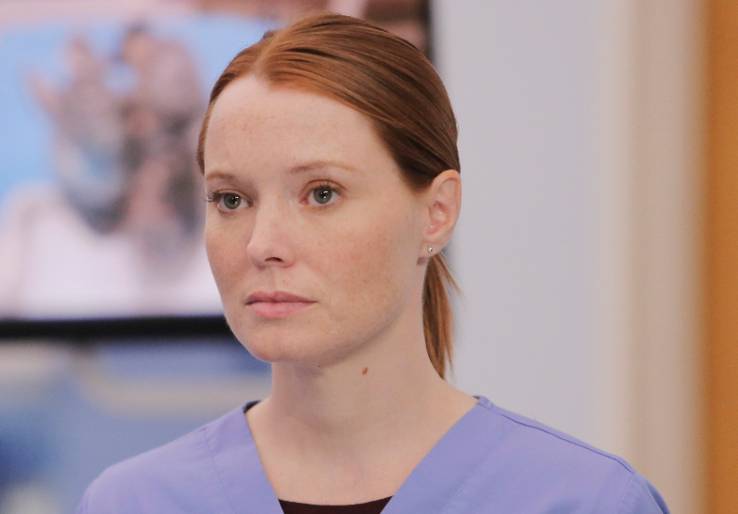 Talk about an incredibly difficult and awkward way to debut on a show. Penelope Blake did not have it easy from the beginning. I mean, after all, she was the doctor who was in charge of making decisions on Derek when he was in the hospital and died. She was his doctor and Meredith never forgot it. When she got hired at Grey Sloane, it was like Meredith's world came crashing down. Eventually, they were both able to move past it and Penelope became liked by some colleagues, especially when she began dating Callie Torres. Eventually, Penelope left because she was offered a grant that would require her to move to New York. Samantha Sloyan, the actress who plays Penelope, spoke about the relationship between Callie and Penelope,
"The doctors at Grey Sloan Memorial are like family. I think that Callie and Penny have real feelings for each other, but their relationship is new. How do you choose between family and something that has true potential but is still basically unknown to you?"
Although that was the end of the road for Penelope Blake, it doesn't mean it was the end of the rode for Samantha Sloyan. It seems that recently she was cast as the lead on the Netflix original show, The Haunting of Hill House based on the novel by Shirley Jackson set to be released in October of 2018. Meanwhile, Samantha is currently shooting a film called Miss Virginia starring Vanessa Williams and Uzo Aduba. Let's hope we get to see Samantha again soon!
7

Hilarie Burton (Dr. Lauren Boswell)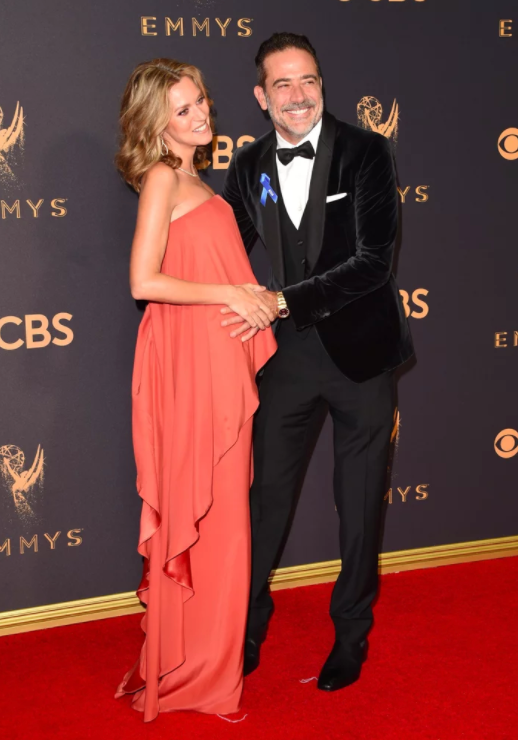 One Tree Hill fans were so happy about this — I know because I am one and I was so excited! Dr. Lauren Boswell was one of the best craniofacial surgeons that came to Seattle to consult on a case they had. Lauren was introduced right around the time where it seemed like Callie and Arizona were having a little bit of a rift. During the night of the big storm that hit Seattle and left the hospital without power for a bit, Arizona and Lauren end up having a one-night stand. Afterward, Lauren and Arizona were talking when Callie came looking for Arizona. She noticed that Arizona's wedding ring, that she would pin to her scrubs during work, was pinned on Lauren's scrubs. Arizona tried to lie and find a way out but it was too late. After the storm, Lauren leaves Seattle.
In real life, Hilarie Burton is probably best known for her role as Peyton Sawyer on the CW's hit show, One Tree Hill. After One Tree Hill and Grey's Anatomy, Hilarie continued to act and started off as a recurring character on White Collar and eventually was promoted to the main cast! She has also had guest roles on shows like Hostages and Extant and had a recurring role on Lethal Weapon. She recently gave birth to her second child so it wouldn't be a surprise if we didn't see Hilarie on our screens as often!
6

Lauren Stamile (Nurse Rose)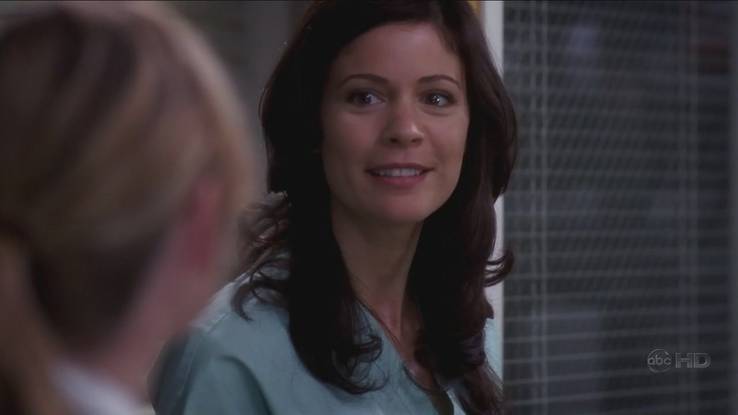 There are very few characters that can be named as the least loved characters in the series but nurse Rose won that award for a long time. She was known as the McRebound and rightfully so! After Derek and Meredith had broken up once again, Nurse Rose was the one to, unfortunately, come between them for a short period of time. She dated Derek for a short period of time and then they broke up. At first, she was okay with their breakup but she then decided she wasn't and hated Derek. She eventually transferred to paediatrics when she accidentally cut Derek in the OR.
Lauren Stamile might have exited the show but there were no hard feelings. According to Lauren only positive ones,
"My experience on Grey's Anatomy was full of so many lessons. I learned a lot from watching really good actors, writers, etc. create a hit show and then navigate that giant ship. 
I would always imagine how much pressure everyone must have been feeling in that position and was so impressed with their collective ability to just concentrate on the work, on the job that needed to get done and to do so while having a good time. I did a lot of watching and listening during that year." No need to worry though, since leaving Grey's Anatomy, Lauren has successfully appeared on hit shows like Community, Burn Notice, Scandal, Chicago Fire, NCIS, and most recently Blindspot.
5

William Daniels (Dr. Craig Thomas)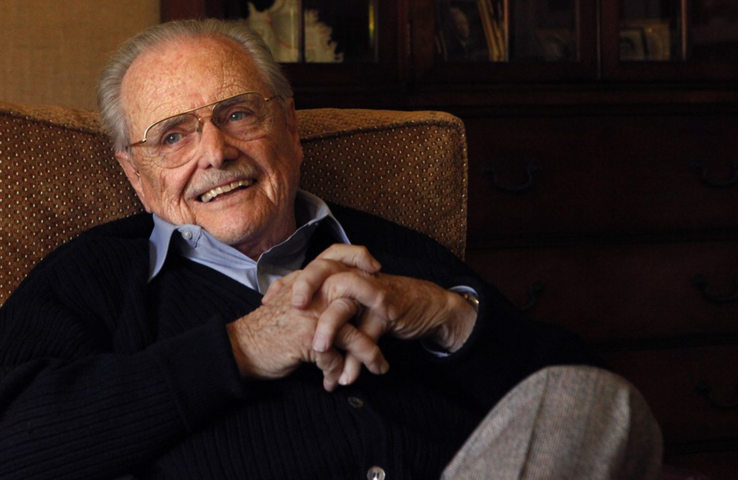 We know him and love him as Mr. Feeney from Boy Meets World but Grey's Anatomy also knew and loved him as Dr. Craig Thomas. Now everyone might have loved him because he was still being that Mr. Feeney that we've grown up with (minus the name Mr. Feeney) but Craig Thomas was absolutely adorable! He came off a little rough around the edges but ultimately he mentored Cristina when she left Seattle and worked at the Mayo Clinic. He was the one that encouraged her to come up with her own signature move while operating, just like he did. Unfortunately, during an operation, Dr. Thomas had a heart attack and died in the OR.
William Daniels, just like his characters, has been known and love for many years. He has had a long and successful career! Of course, he is known for his role as Mr. Feeny, which he played for 7 years. After leaving his role on Grey's Anatomy, William went on to reprise his role as Mr. Feeny on the Disney Channel spin-off of Boy Meets World, Girl Meets World. Since the end of Girl Meets World, which lasted 3 seasons, William hasn't signed on for any other acting roles. Who can blame him? The guy is 91 years old! Live your life, William!
4

Sandra Oh (Dr. Cristina Yang)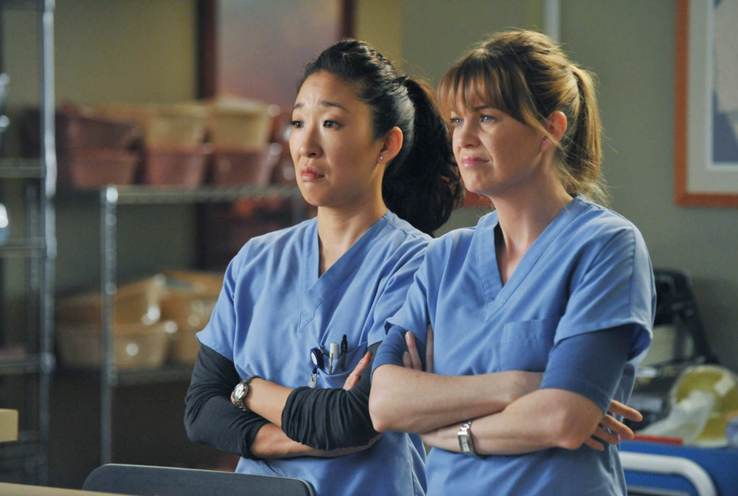 Arguably everyone's favorite character, it was absolutely devastating when Sandra Oh's character Cristina Yang left Grey's Anatomy. Yang was fiercely loyal and ambitious and hilarious without even trying to be! Her departure from the show was unexpected for fans and it felt like a part of the show was ending. I mean, she was Meredith's person! As for where Sandra Oh is now, she's staring in a new TV show called Killing Eve on BBC America. On the show, Sandra plays an MI5 agent whose true potential isn't being met so she decides to go after a female assassin who has been taking out hits on people around Europe. At least we're happy to see Sandra is playing the leading role on this show. When Sandra left Grey's Anatomy, she released a statement saying,
"It's been a great privilege to play the character of Cristina Yang on GA and I am both sad and excited to see where this, her final season will take her. It was an emotional and deeply creative decision for me and I feel fully supported by Shonda and the writers.
It's so rare in an actor's life to be able to explore and grow a character so fully, so completely. I am profoundly grateful to everyone at GA for the opportunity. Creatively, I really feel like I gave it my all, and I feel ready to let her go." Hoping all these years later she realizes she didn't really mean any of it and she'll come back to Grey's Anatomy!
3

Patrick Dempsey (Dr. Derek Shepherd)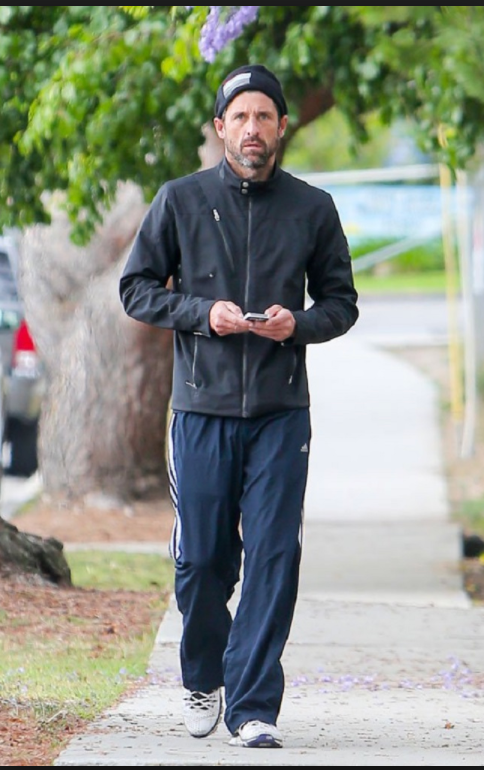 What can we say about McDreamy?! He was just so, well, dreamy! The epitome of every girl's fantasy guy, Derek was the love of Meredith's life. When his character died, it was like a dagger to the heart — absolutely and totally devastating! The actor who plays Derek, Patrick Dempsey, spoke on the sudden death:
"Shepherd is a beloved character. People don't want to lose him. He's been in their lives for over 10 years. Things happened very quickly. We were like, 'Oh, this is where it's going to go.' I think it will be very shocking for fans, the way it happens. It's really going to be powerful. I'm anxious to see what the response will be."
Where is our sweet McDreamy now? Well, Patrick Dempsey recently starred as Jack Qwant on Bridget Jones's Baby, the sequel to Bridget Jones's Diary and Bridget Jones: The Edge of Reason. In the movie, Jack Qwant is a billionaire who could be the possible father to Bridget Jones's baby! He's also starring as the lead actor in a TV mini-series called The Truth About the Harry Quebert Affair. Truthfully, we just want to believe that the show has been a nightmare this whole time and Derek Shepherd isn't actually dead meaning he and Meredith will live happily ever after! A girl can dream, right?
2

Sara Ramirez (Dr. Callie Torres)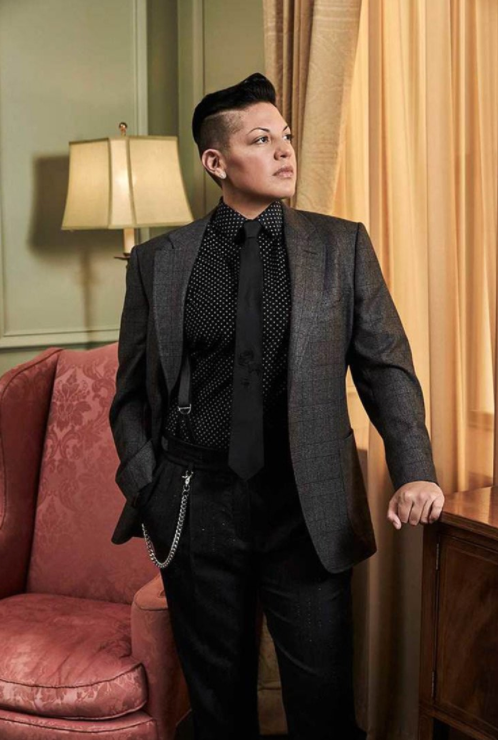 We met her as the cool orthopaedic surgeon who loved cracking and breaking bones! Little did we know Callie Torres would be sticking around for a while and making such an impact on so many people. The evolution of Callie was a beautiful thing to watch and easily helped so many people in the real world. She had beauty, smarts, and sass which is what made it so hard to see her go. It was a shock when Sara Ramirez decided she was ready to leave the show. You can't blame her for wanting some much needed time off. Sara wrote on Twitter addressing her departure saying,
"I'm deeply grateful to have spent the last 10 years with my family at Grey's Anatomy and ABC but for now, I'm taking some welcome time off."
Luckily it wasn't the last we would see of her. She has been busy as the voice of Queen Miranda on the kid's show Sofia the First but most recently as Kat Sandoval on the CBS show Madam Secretary. Beginning on the most recent season of Madam Secretary, Sara became part of the main cast playing the role of Policy Advisor to Elizabeth, the Secretary of State.
1

Jeffrey Dean Morgan (Denny Duquette)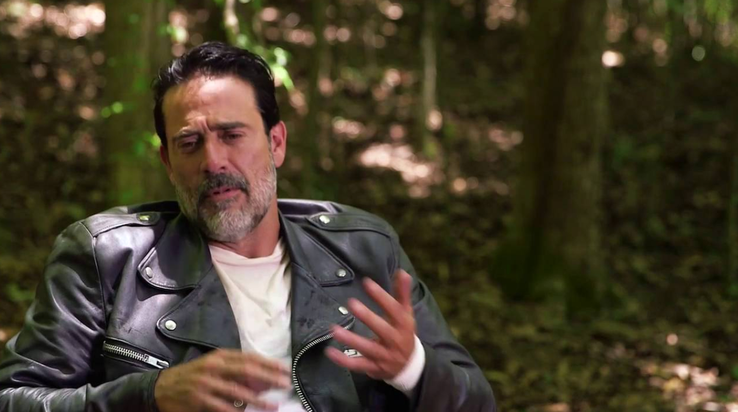 Denny Duquette was arguably one of the most loved characters Grey's Anatomy has had in their history! His charm, wit, and incredibly good looks made all the viewers swoon. And just like that, with a blink of an eye, he died and until this day people still mourn! His love for Izzie was beautiful and obviously, the LVAD chord situation was one to remember but his untimely departure from the show was one we'll never forget! On the 11th anniversary of the show, Jeffrey sent out a tweet saying,
"I miss Denny. Big love to Shonda Rhimes for changing my life forever. Thank you."
Hearts broke everywhere after that. Since his unfortunate end on the show, Jeffrey Dean Morgan has been on numerous hit shows. He made an appearance on Showtime's Shameless, spent 13 episodes on Halle Berry's sci-fi thriller Extant, acted alongside Julianna Margulies for most of season 7 on The Good Wife, and finally, landed himself a role on The Walking Dead. It seems like The Walking Dead is where it finally stuck for him as he's been on the show for the last 2 seasons. Aside from his career, Jeffrey is married to the adorable Hilarie Burton who also had an arc on the show and is listed below, so keep scrolling!
References: imdb.com, eonline.com, tmz.com, people.com, vanityfair.com
Source: Read Full Article