A recent Elle.com article indicates that Scott Disick is interested in getting back together with Kourtney Kardashian, but Kourtney doesn't want to revisit her relationship with him. It hasn't been long since her two-year relationship with Younes Bendjima ended and she's flying solo for now. Kourtney is very involved in the lives of her kids, and she may want a bit of time to just be a Mom before she dips her toe into the dating pool again.
Today's list is focused on Kourtney's parenting style. She has her own way of caring for her three children, and her sisters may benefit from adopting at least some of her parenting philosophies as they take care of their own children. Kourtney is a well-known proponent of attachment parenting. Facts about this parenting style will be explored in this article. Is attachment parenting right for Kim, Khloe and Kylie's kids?
CBC Marketplace reports that Kourtney and her sisters get between seventy-five and three hundred grand for every post on their social media accounts, in addition to income from their many businesses, so Kourtney is definitely an independent woman who doesn't need to rely on others to make it in life. She has a lot of choices and one of her choices is prioritizing her children above everything else. Now, let's look at her parenting tips, which her famous sisters might want to try out…
20

She Believes in Attachment Parenting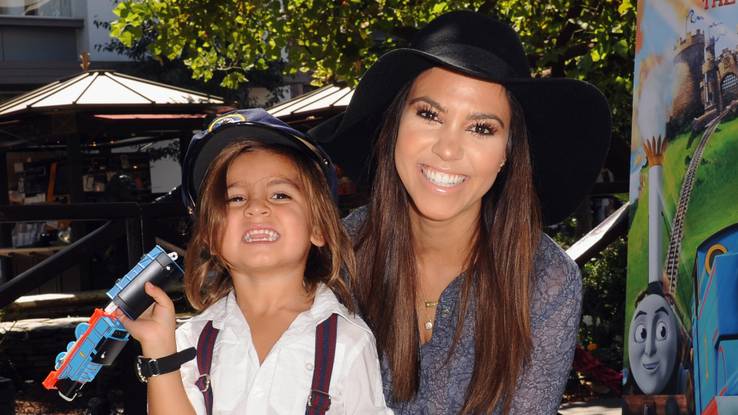 There's a lot of talk about attachment parenting online these days, but what is it really? Well, according to Webmd.com, this style of parenting is centered on parents making nurturing connections with their children. These connections are considered the best way to boost the odds of raising kids who are empathetic, independent and secure. A parent who practices this form of parenting believes in carrying a baby a lot, co-sleeping with a baby and nursing a baby. Nursing is generally long-term. Moms (like Kourtney) who do attachment parenting are encouraged to go with their guts when making parenting decisions.
19

She Exercises With Her Kids to Stay Fit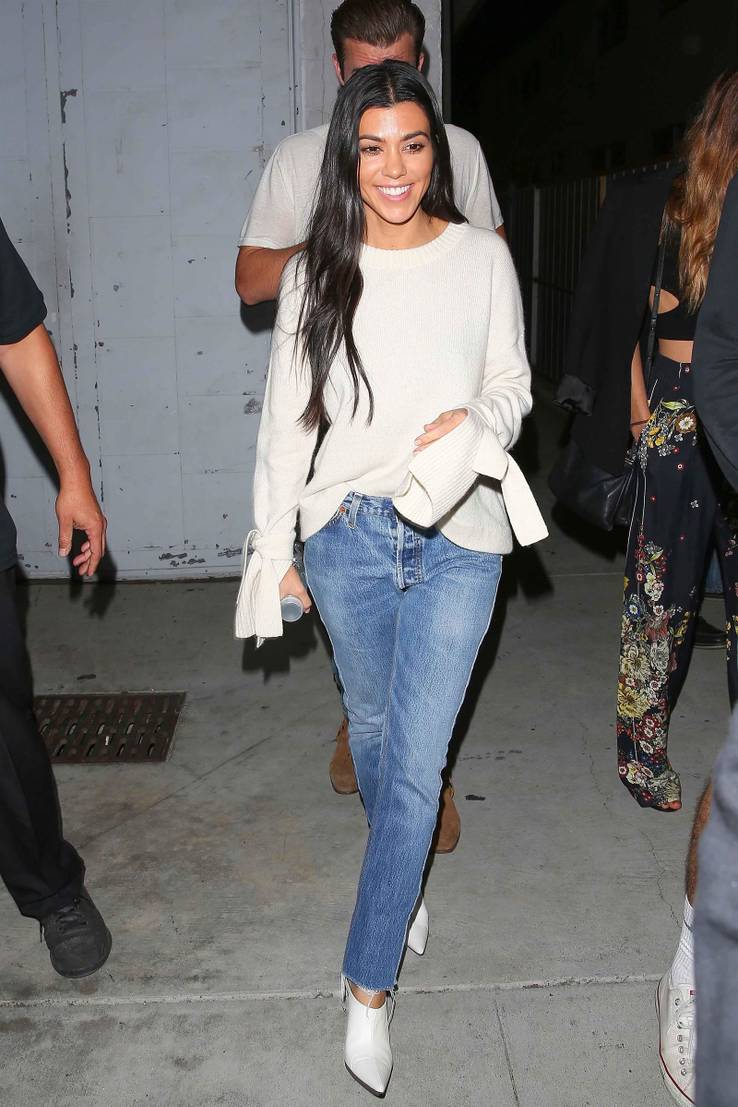 Kourtney is into fitness and she's teaching her kids to be into it, too, which is good news. Kids need exercise to feel good. Exercise helps them to burn off energy and elevates their moods. Kourtney's been spotted hiking in Malibu, with the kids in tow, according to Justjared.com. In the hiking pics, she looked relaxed and happy. After the hike was over, she took the kids to a park so they could play. These types of healthy and old-fashioned outings are marred only by the presence of the paparazzi. Then again, where would the Kardashians be without the press?
18

She Prepared the Older Kids for Younger Siblings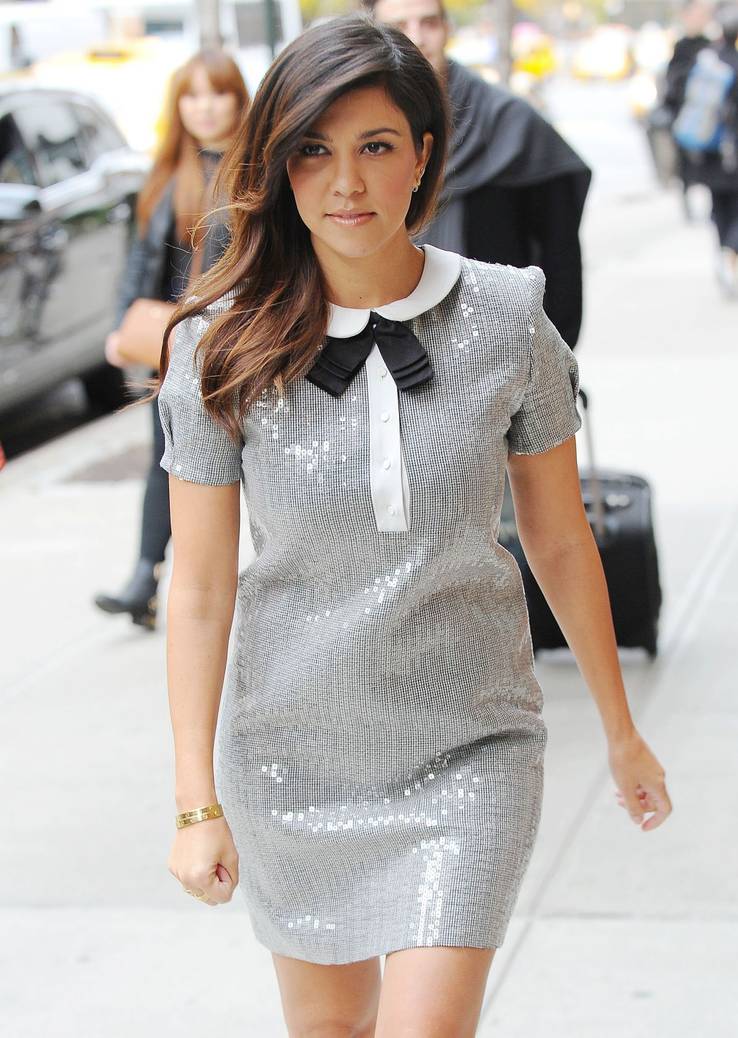 Sometimes, children don't react too well to new baby brothers and sisters. They feel jealous or insecure. Kourtney tried to make it easier for Mason by preparing him for the birth of her second child. According to USmagazine.com, Kourtney's careful approach to preparing older kids for new siblings really paid off when her daughter, Penelope, was born. Older brother, Mason, adored the new baby girl right away and loved to call her, "sister". Older children do need to know that they're still important when new babies come. Kourtney understands this and acted accordingly. She has three children – Mason, Penelope, and Reign.
17

She Reads To Her Children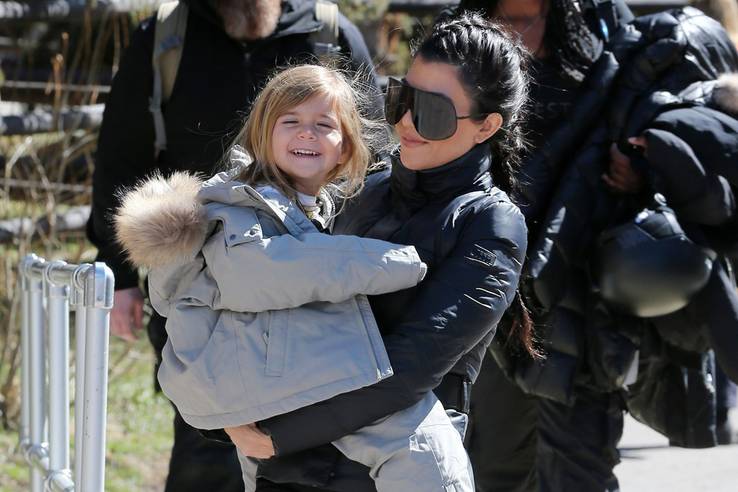 According to Galuxee.com, Kourtney really likes reading to her children and some of the books she prefers for storytime include Curious George Flies a Kite and The Cat In the Hat. Reading to kids is a great habit to get into. It's such a nice way to bond and also helps kids to prepare for their own independent reading adventures. Hopefully, Kim's sisters will follow Kourtney's lead, if they don't read to their kids already. After checking old posts from Kourtney's Instagram, I have to say, she seems like an amazing Mom. She reads her children so many fun, wholesome books.
16

She Believes in Throwing Big B-day Parties for Her Kids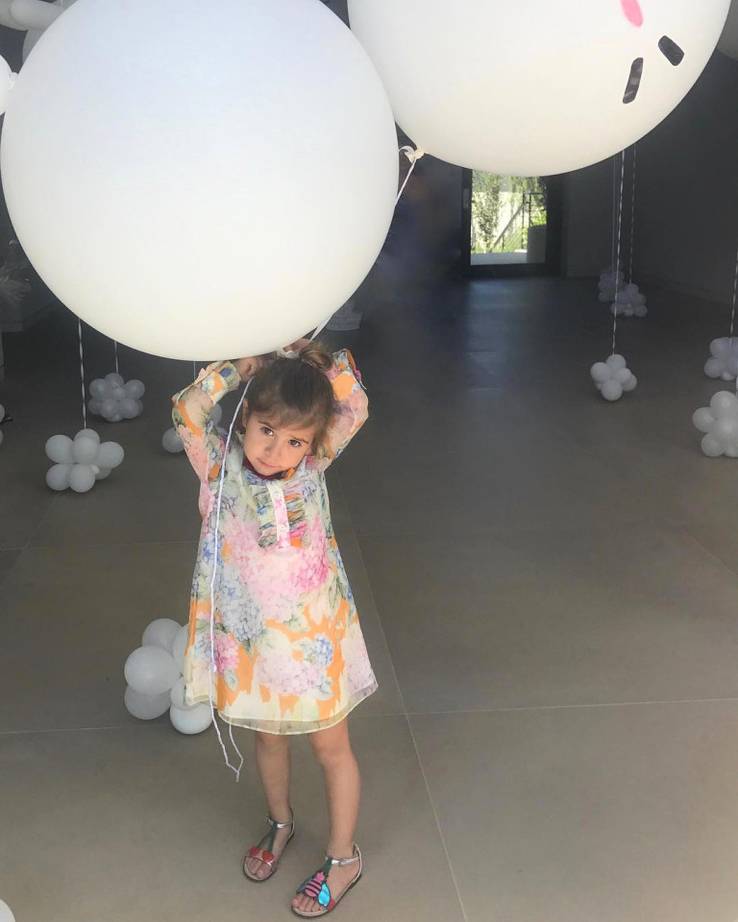 In 2018, Kourtney's daughter, Penelope, enjoyed a double b-day party with her cousin, North West, who is Kanye and Kim's daughter. Penelope was born in July and North West was born in June, but their birthdays are fairly close together. The party had a unicorn theme and real horses, adorned with horns and candy-colored "hair", were brought in to make things festive. Khloe and Kylie may want to follow suit by throwing elaborate birthday parties for their kids, Tru and Stormi. According to Eonline.com, Kylie attended the big bash with her baby, Stormi, who was cozy in a high-fashion Gucci baby carrier.
15

She Lets Her Kids Get Creative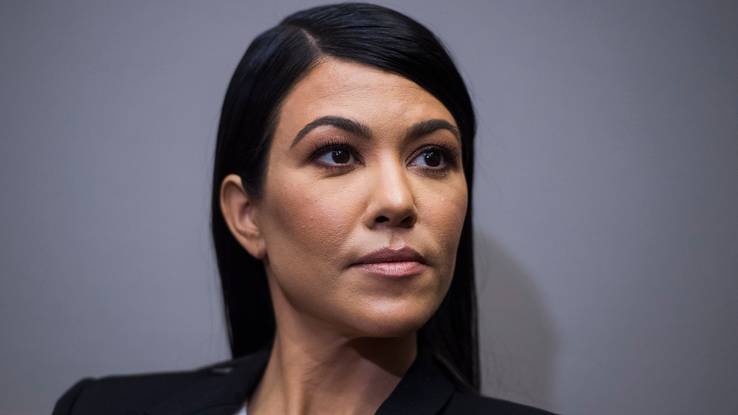 Kourtney almost broke the Internet when she let the world know that her little boy, Mason, is often the person who takes her racy bathing suit photos, which she frequently posts to social media. Clearly, she is a proponent of letting children be creative, even if that creative expression leads to criticism of her parenting style. According to Thesun.co.uk, Kourtney was on a vacation in Europe when Mason snapped her in her swimsuit. Kim K has drastically reduced her selfie postings lately, so maybe she'll let North West or Saint take her pictures in the future, rather than holding the camera herself.
14

She Doesn't Mind Offering a Little Junk Food as a Treat
Kourtney has parenting rules, but also has times when she just relaxes and does typical stuff with the kids, such as indulging in chips with them. Most parents have these moments. It would be hard to find a parent who doesn't slob out in front of the TV with the kids occasionally, along with a bit of junk food. While Kourtney definitely feeds her kids a healthy diet most of the time, she's willing to bend the rules sometimes and this is probably beneficial. Her kids generally look pretty jolly, so she seems to be doing something right.
Featured Today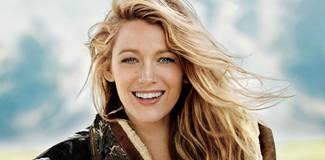 25 Celebrities Who Are Currently Taking Over The Fashion World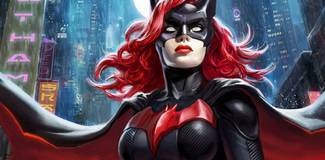 12 Things Fans Should Know About Batwoman (12 About Ruby Rose)

21 Grey's Anatomy Plot Holes Fans Are Still Scratching Their Heads Over

13

She's Not Opposed to Hiring Nannies and Other Help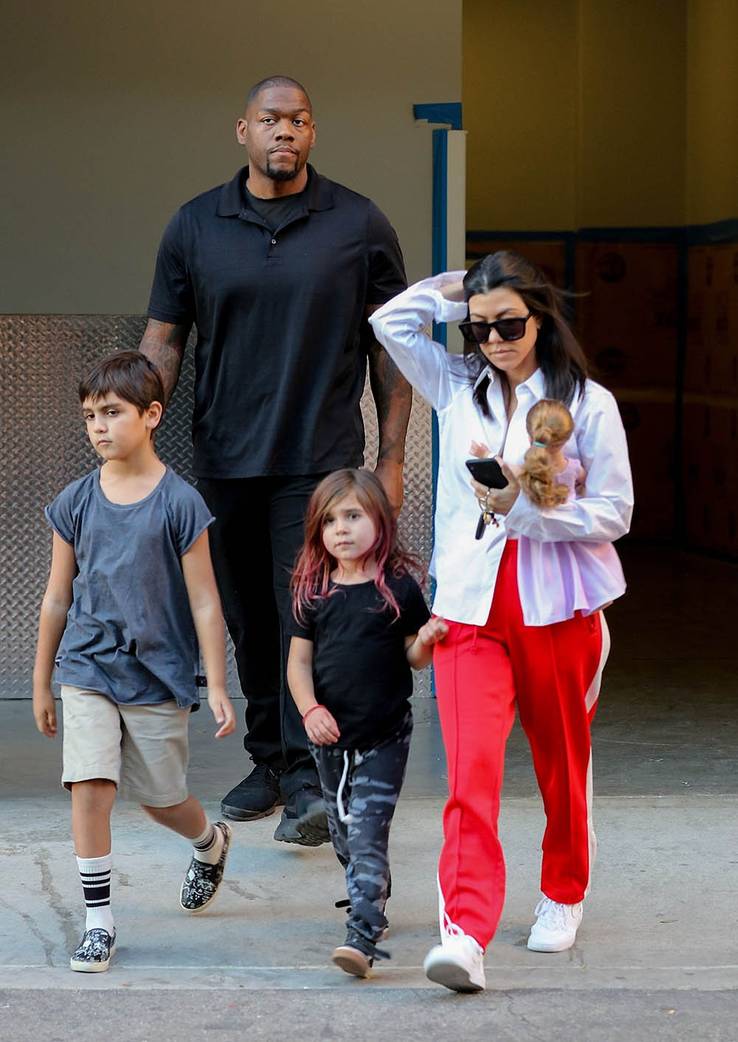 Most Moms who are loaded with cash treat themselves to a little household help. Balancing parenthood with a social life, hobbies, workouts, and business is tough for everyone. Rich women like Kourtney are able to employ nannies and bodyguards to lighten the workload and make life run smoothly. The bodyguards serve an important purpose, as famous families need extra security. It's safe to say that Kourtney's sisters will also have a lot of help as they raise their kids. According to Time.com, Kourtney's net worth is an astonishing thirty-five million bucks. She's got endless resources for hired help and everything else.
12

To Be "Present", She Puts Her Phone Away Sometimes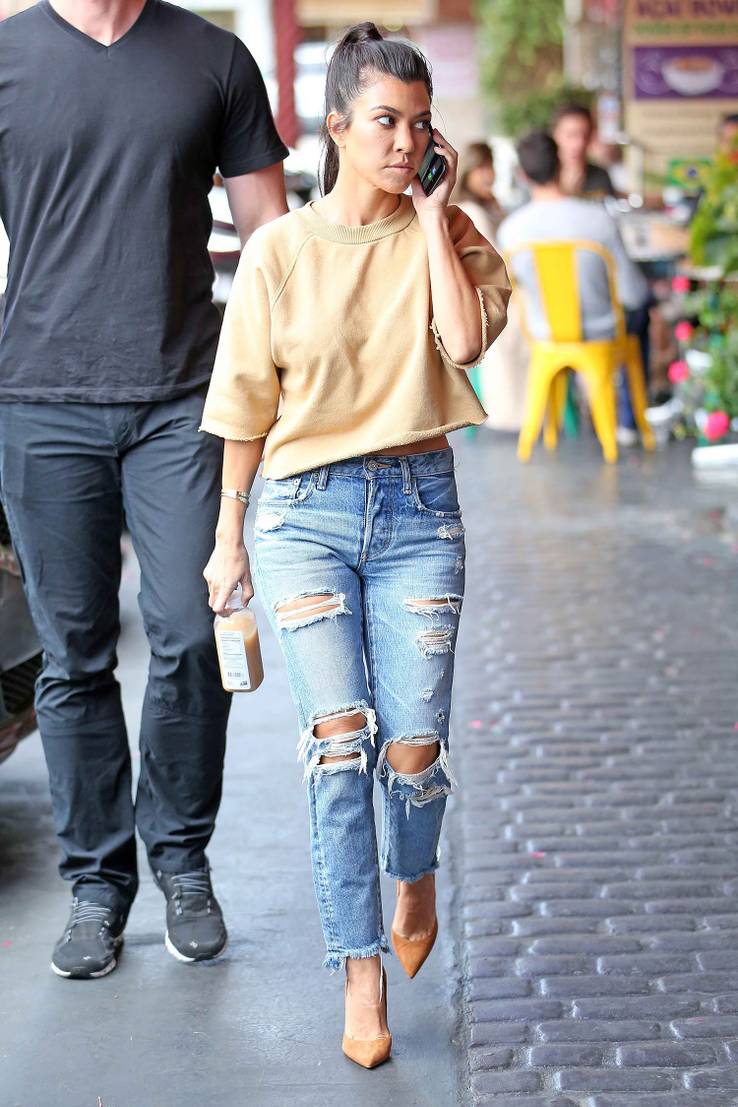 We're all addicted to our smartphones. Kardashians may be even more addicted, because their social media presences are so great. When everyone's writing about you and commenting on your posts, you're going to want to look at it. Despite the temptations, Kourtney makes a point of putting down her phone sometimes, with a mind to be more present for her children. According to the Huffingtonpost.ca, Kourtney has had chilled out beach days with her kids and ex, Scott Disick, where her smartphone was conspicuously absent. It's good to focus on kids completely and Kourtney does this a lot.
11

She Won't Let Her Kids Drink From Plastic Cups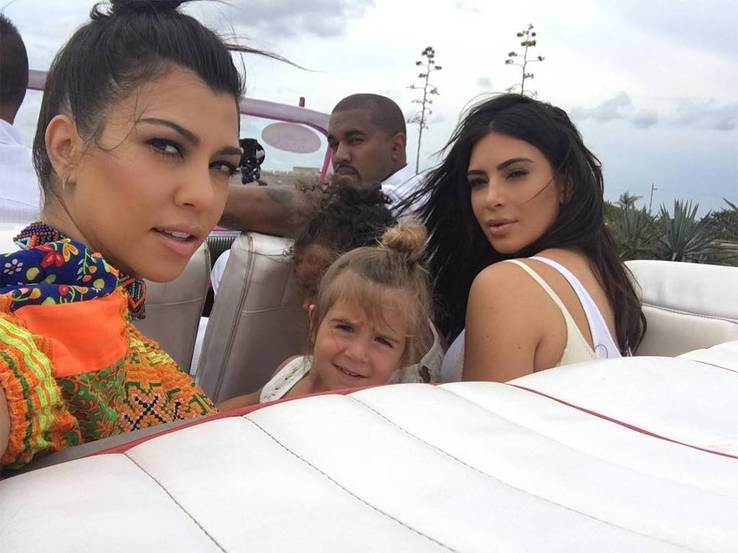 Kourtney prefers to use stainless steel dishes and cups, rather than plastic, when she feeds her family. She doesn't want to expose her kids to BPA (bisphenol A). Right now, the jury is still out in terms of how BPA affects our bodies. However, there is some evidence, via the CDC, which suggests that it really is bad for us. Since science is backing up Kourtney's negative view of plastic dishes and cups, her sisters may want to use stainless steel, like Kourtney does, or find other safe alternatives to plastic. Kourtney seems to be on the right track.
10

She's Not as Strict as Kim K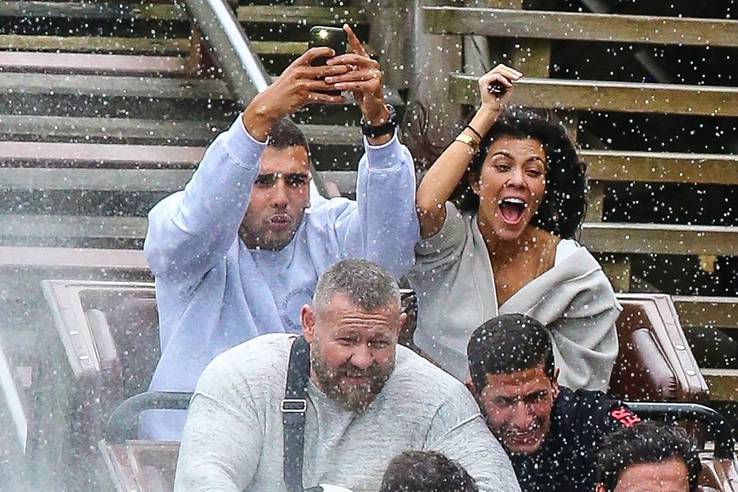 Kim Kardashian let the world know that she's quite a strict parent. Kourtney has rules, but is less strict than Kourtney. Should Kim loosen up and let more things slide, for the sake of family harmony? According to Dailymail.co.uk, Kim isn't into attachment parenting, so she doesn't let the children sleep in her bed, and Kourtney is all about letting the kids sleep in her bed. There's really no right or wrong here. Kim and Kourtney are different people. Their parenting styles reflect their own personalities. Kim does let the kids come into her bed on the weekends.
9

Be Open About Your Parenting Fails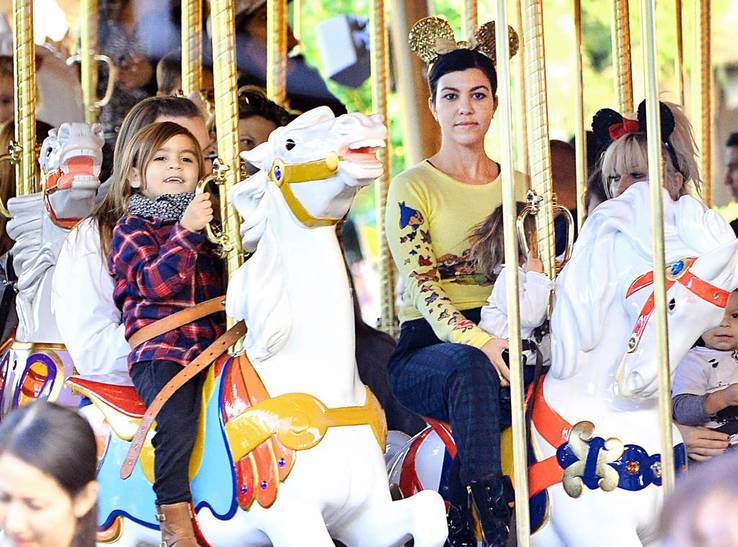 Kourtney is a good mother, but nobody's perfect. She has slip-ups, too and she's been pretty open about her parenting fails, some of which have resulted in shade being thrown at her online. According to Hollywoodlife.com, Kourtney's daughter, Penelope, was accidentally struck in the face by a car door. Naturally, the paparazzi caught the whole disturbing scene with their cameras. When everyone's watching, your parenting is going to get some serious scrutiny. Kourtney owns up to the problems. Her sisters are now dealing with the same scrutiny. Will they be as honest about their shortcomings? Due to the "paps", they may have little choice.
8

Her Sisters Should Make Their Own Baby Food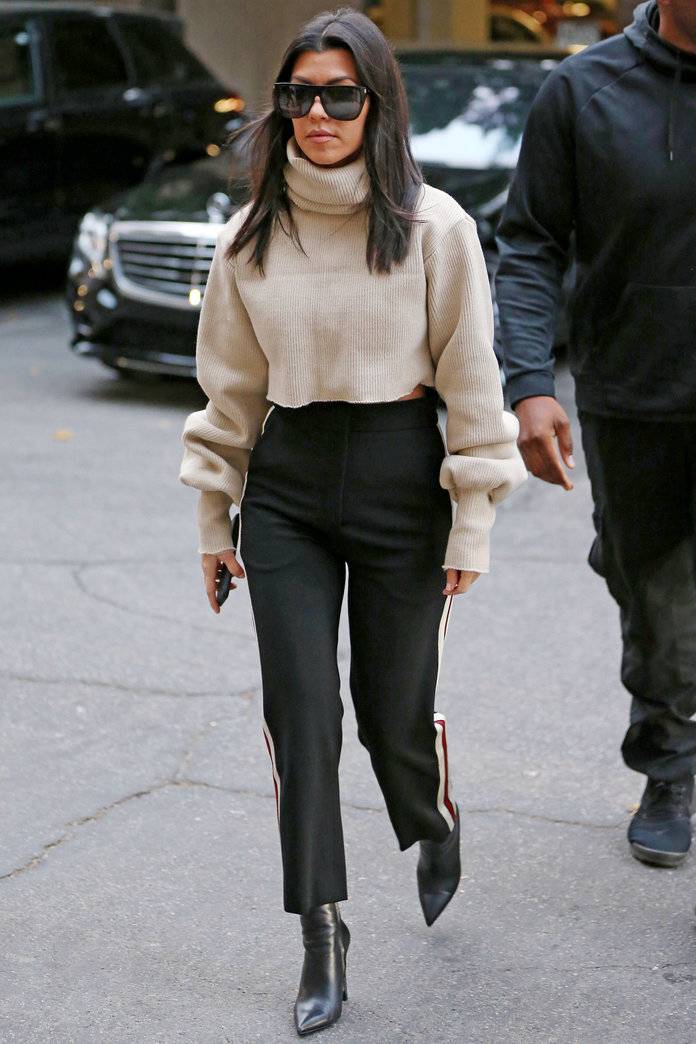 When it comes to parenting, Kourtney really tries. She's making every effort to be a good mother and it's probable that she is succeeding. One way she showed her love for her babies was by making them homemade baby food. According to Ca.momtastic.com, Kris purchased a Beaba baby food maker for Kourtney, which she absolutely loved. She pureed and steamed veggies and fruit to make fresh, pure baby food, and the food stayed unspoiled for about 4 days. Making the baby food from scratch was thoughtful. Then again, it's not like Kourtney has to rush off to a minimum-wage job each morning. She has time to take care of small details.
7

Try to Stay Together With The Father Of Your Kid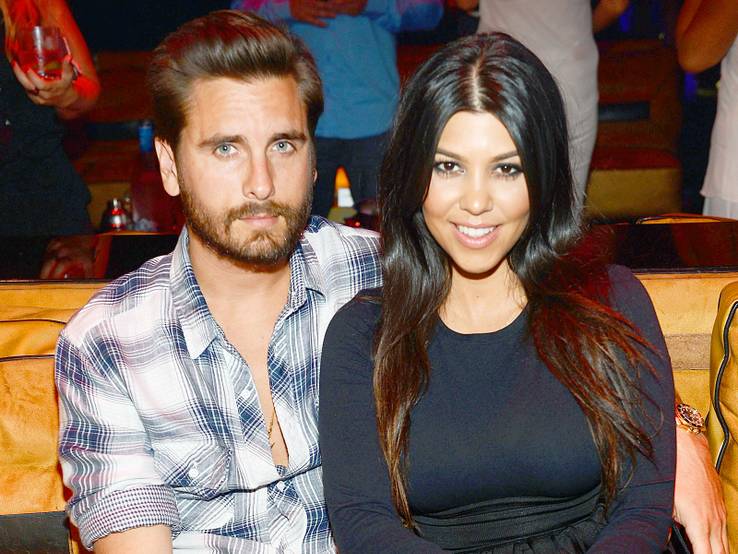 Sometimes, relationships are not healthy and are not destined to last, even though these relationships produce children. Unfortunately, breakups, where kids are involved, tend to trigger a lot of pain. Adults feel the pain and kids, do, too. When Kourtney Kardashian split with Scott in 2017, the family unit changed forever. According to Cosmopolitan.com, there was a lot of jealousy and other tough emotions as Kourtney and Scott began to move on from each other for what seems like the last time. Kourtney tried for years to make things work. She may want her sisters to succeed where she failed.
6

Take Time for Yourself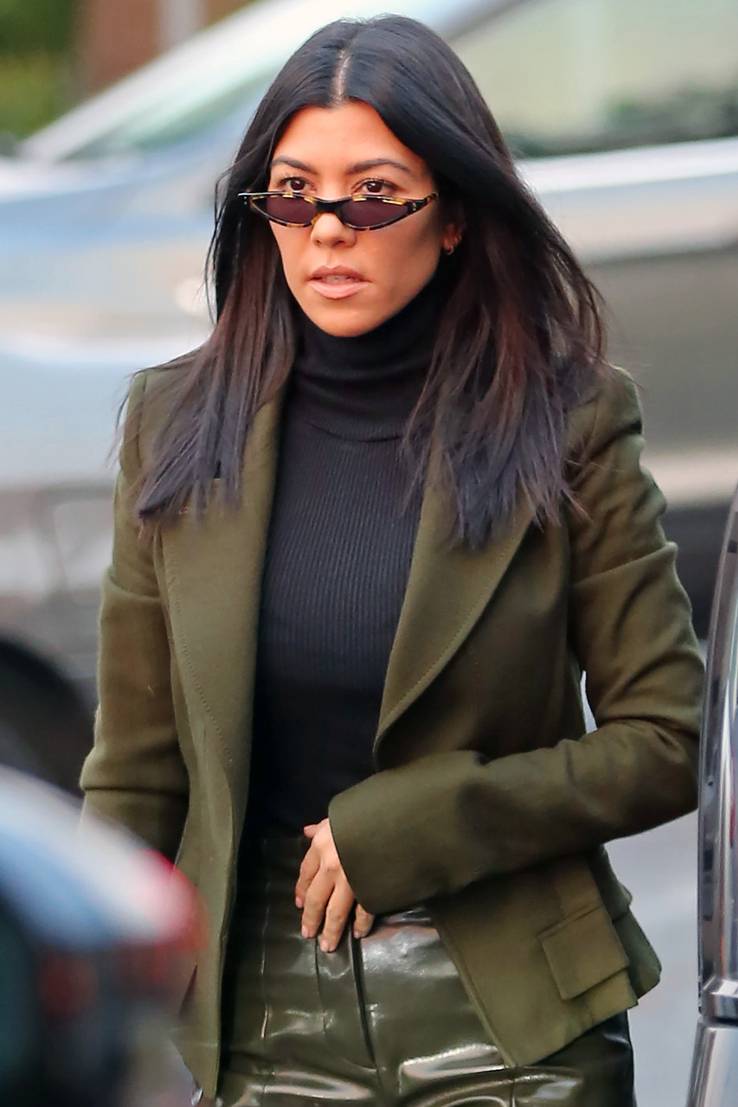 Kardashian women need to maintain a certain image, because their image is a big part of their success. Kourtney indulges in a range of treatments that help her to keep the look that she likes, such as taking Makuna honey, drinking small amounts of apple cider vinegar daily, doing workouts with personal trainers, and treating herself to a glam squad when she needs to look her very best. According to Wmagazine.com, Kourtney isn't afraid to drop cash on hair styling from hair guru, Andrew Fitzsimons. She's into pampering, even though she's also into motherhood. She takes time to work on her face, hair, and body.
5

Make Your Kids Feel Special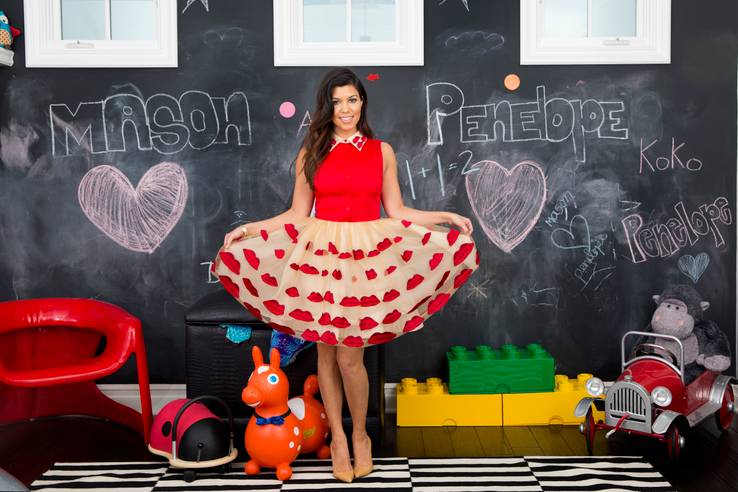 According to Kourtneykardashian.com, she makes her kids feel special and gives them a sense of routine and peace by making sure that their bedtime rituals are pleasant and spiritual, too. For example, she prays with her children before they go to sleep. She's committed to being there for her kids at the end of the day, and this is nice, as it probably makes the children feel very loved and secure. Her sisters may want to do the same thing. She also makes sure that no technology is around before bed. She keeps it simple and old-fashioned. She is old school as a Mom.
4

Relax – "People Used To Have Children In Caves"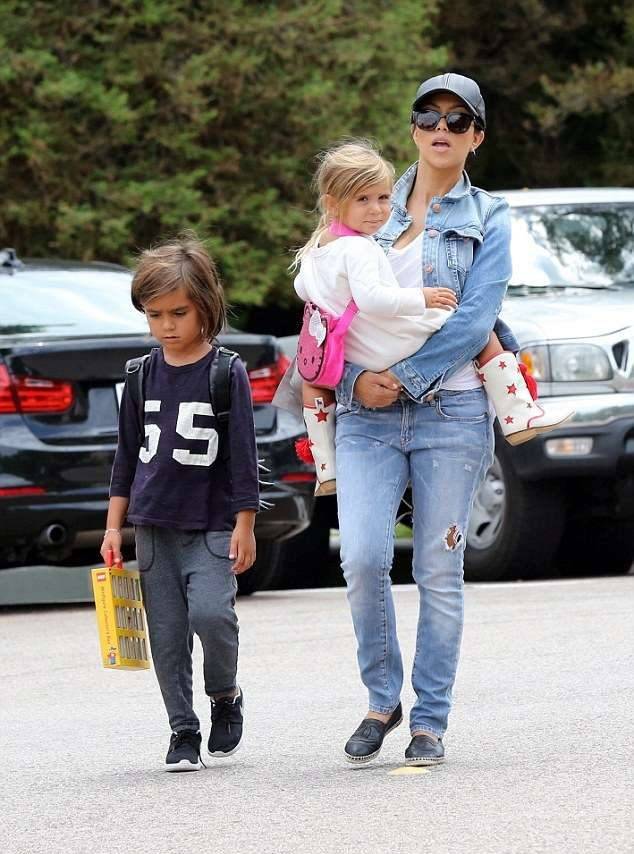 Kourtney doesn't believe that Moms need every baby product under the sun, because "people used to have children in caves". She's got a point. Women have been raising babies for thousands of years, without the hottest new stroller or baby monitor. According to Parents.com, Kourtney wants everyone to chill out, and everyone includes her own sisters. For example, Kourtney used to leave the house with a diaper bag that was jammed with a ton of items, but soon learned that throwing the basics in her own handbag was a lot easier. She goes for a streamlined approach and keeps it simple.
3

Restrict Your Kid's Screen Time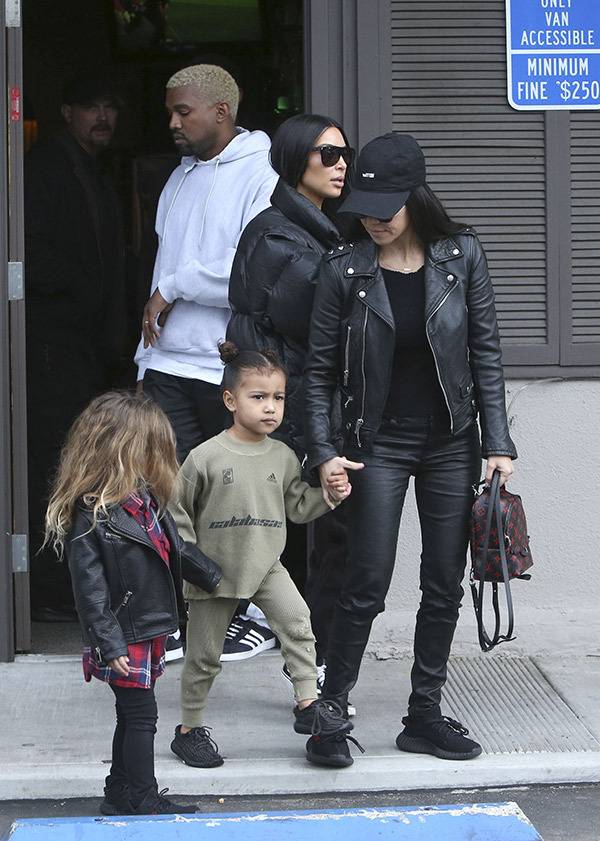 Kourtney thinks that half an hour of screen time for kids is appropriate on weekdays, and that an hour is permissible during the weekends. This sensible approach to kids and technology is something that her sisters may want to try with their own children. Kids do need parents to set sensible boundaries when it comes to TV, video games and smartphones. When there are limits, children need to use their imaginations to have fun. Before the Internet Age, children had to be resourceful in order to have a good time. They couldn't stare into their phones whenever things got dull.
2

Feed the Kids a Dairy and Gluten Free Diet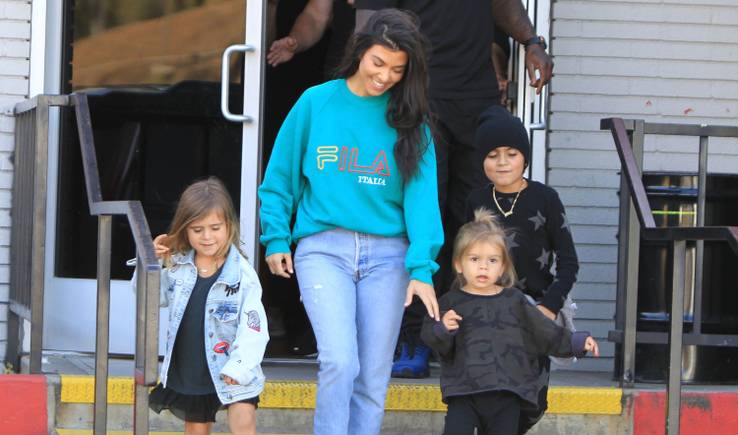 Kourtney has talked about the fact that her children don't eat gluten and dairy. She feels that they behave better when they don't have these two things. The new diet was the result of muscle testing on the whole family. The tests showed that the family is sensitive to dairy, gluten, and corn, too. Kourtney will slip sometimes by allowing her kids forbidden foods, but she does try to keep them away from foods that may trigger adverse symptoms. If her sisters want their kids to behave well, they may want to follow suit.
1

Keep New Love Interests Away From the Kids Until It's Serious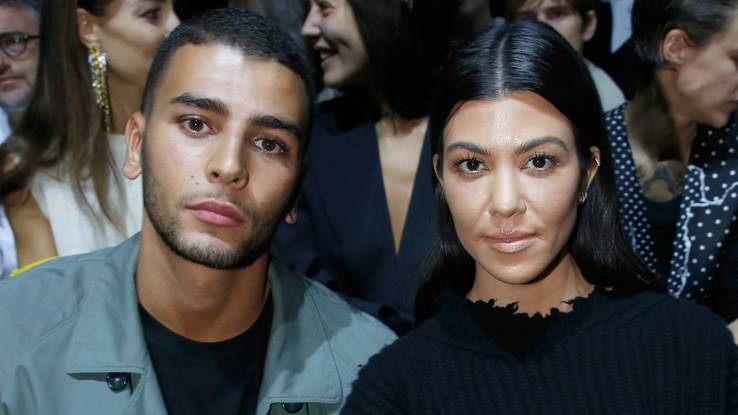 Should parents shield their small children from new love interests until things get pretty serious? Kourtney thinks so. While her sisters are paired up right now, the future is never certain. If Kim, Khloe or Kylie are single in the future, they may want to take their sister's advice and wait at least six months before introducing a new partner. While Kourtney reportedly had issues with her ex's new partner, Sofia Richie, in the beginning, things are apparently better now and Kourtney currently trusts Sofia with her children, according to Elitedaily.com.
Sources: Elle.com, Usmagazine.com, Eonline.com, Time.com, Dailymail.co.uk, Hollywoodlife.com,  Cosmopolitan.com, Wmagazine.com, Kourtneykardashian.com
Source: Read Full Article