Swedish DJ and record producer Avicii's sudden demise has indeed come as shock not only to the music world but also his family and fans. One of the biggest stars of electronic dance music (EDM), his real name was Tim Bergling but he was best known by his stage name. Diana Baron, Bergling's publicist, officially announced the passing, which was picked up by many circuits, including CNN.
She said, "It is with profound sorrow that we announce the loss of Tim Bergling, also known as Avicii. He was found dead in Muscat, Oman this Friday afternoon local time, April 20th. The family is devastated and we ask everyone to please respect their need for privacy in this difficult time. No further statements will be given."
The next day, on April 21, the Omani police stated that there is "no criminal suspicion" or evidence of foul play in Bergling's passing. On the day of his passing, his peers and fans rushed to Twitter to offer their condolences. No one will ever forget him. Fellow EDM artist Eric Prydz, for example, put it simply and eloquently, saying "I have no words… RIP Tim."
Words can't handle it. Words can't even begin to express what we want to say,  and yet we know full well that they must because they're all we have. So, on the occasion of DJ Avicii's demise, we have given you 20 things you didn't know about the acclaimed and very talented artist. This is our version of a condolence.
20

A Few Words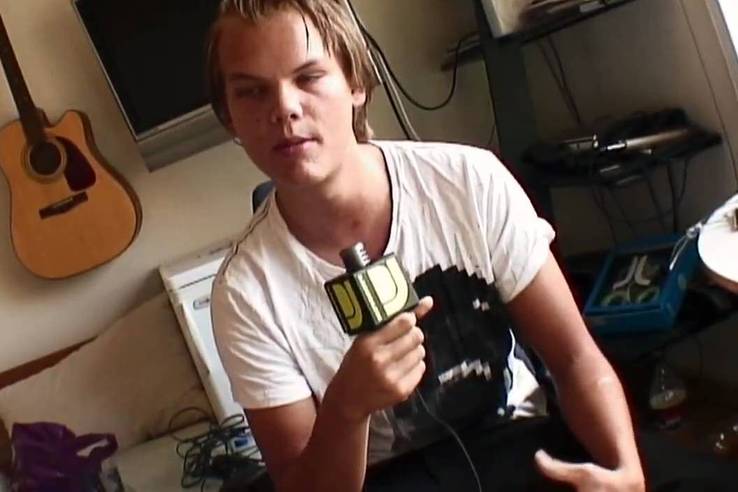 DJ Avicii was born in 1989 and was only 28 when he died. He is universally recognized for making electronic dance music–EDM–mainstream. In 2011, his breakout single Levels made the DJ a major star. His songs have been streamed more than a billion times on Spotify. Once the Swede started touring, he was playing out to sold-out shows in concert halls.  Both friends and fans took to social media immediately after his passing to offer their condolences.
He was visiting friends in Oman, a popular vacation destination on the Arabian Peninsula, when he passed, as reported by the Times.
DJ Calvin Harris had this to say, calling Avicii's passing "devastating news," and stating on  Twitter that Avicii was: "a beautiful soul, passionate and extremely talented with so much more to do." Madonna, another hitmaker who collaborated with the DJ said it simply, writing on Twitter: "Good bye dear, sweet Tim."
19

He Was Not An Instant Star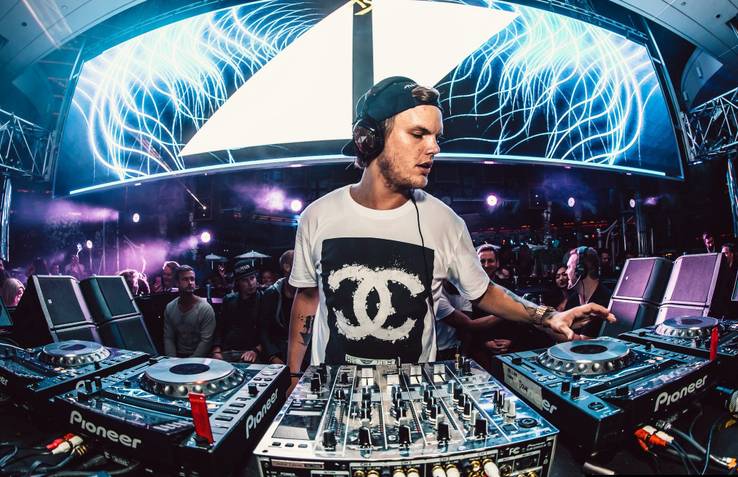 According to BuzzFeed, Bergling became one of the biggest names in EDM and one of its highest-paid acts, playing in concert halls and festivals around the world. He has collaborated with a lot of artists, turning tracks with little distinction into stomping dance beats infused with just a bit of country twang. The flannel-sporting Avicii became every person's favorite DJ, especially among teenagers.  But did you know that Avicii did not become an instant star, as most media outlets have said?
Bergling had a rocky start at first. Levels, which samples lyrics from Etta James's 1962 single, Something's Got A Hold On Me, was a long time coming.  According to AXS, when the Swede first posted Levels on YouTube, the track didn't even have a name. On top of that, the DJ tried hard to get the song picked up, but no one bit. And he wanted it to be distributed by someone with a name, which is why he turned to the famous DJ Henrik.  Levels eventually peaked at number one in Sweden and on the dance music charts in the US in 2011. 
18

The Last Music Avicii Made Was Nominated for a Billboard Award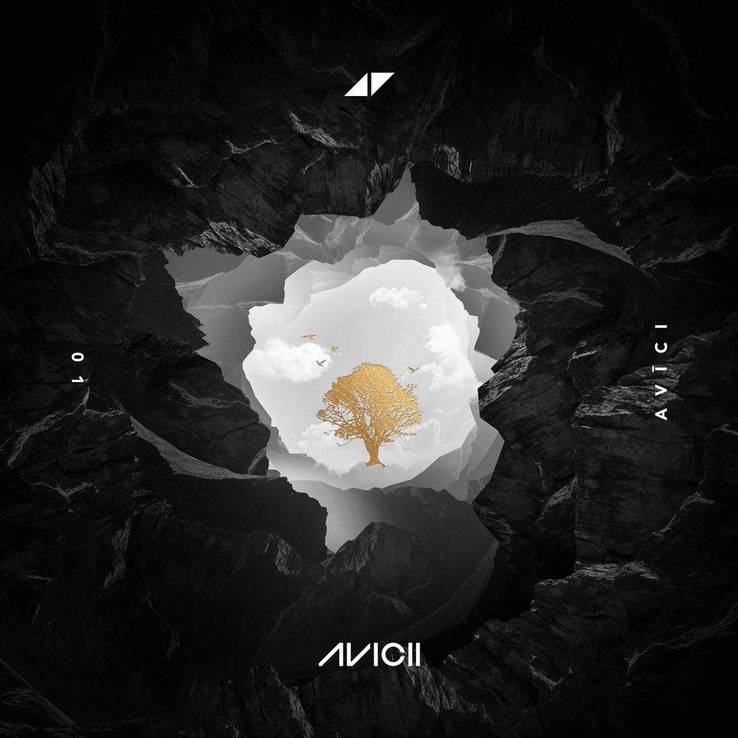 Avicii released two albums, True in 2013 and Stories in 2015. His albums and songs, according to the New York Times, either made platinum or gold. True made platinum. His music Levels and Wake Me Up, both of which were major hits that helped make EDM more mainstream, also went platinum. As for his singles, Waiting for Love, The Nights, You Make Me and I Could Be the One, all went gold.
The last bit of music that Avicii made was a six-track EP released last year. It was titled Avīci (01) and was intended to be the first in a series of three EPs.
His passing is devastating, but at least in his final days, he knew that Billboard had nominated him for top dance/electronic album for the EP, which was released last year. He tweeted: 'Thanks for the nomination! @billboard #BBMAS.' The Billboard Music Awards will be live on May 20, 2018.
17

He Retired From Touring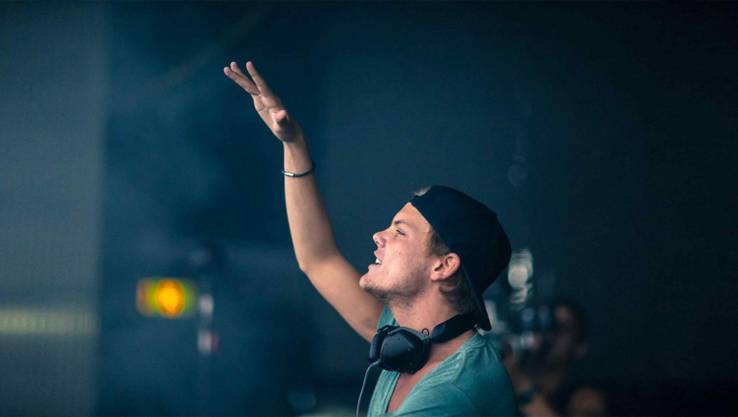 Avicii was only 28 when he announced that he would be retiring from performing live and touring in 2016.
A few months later, Avicii's final live performance was in Inbiza. He retired due to physical and mental health issues.
He was only 21 when he was hospitalized for acute pancreatitis, which manifests as swelling of the pancreas. Before that, Avicii had to have his gallbladder and appendix removed in 2014 and, in order to recover, he had to cancel many shows. All these parts were the spark that led Avicii to retire.
Tim did some heavy partying while on tour. It helped him with his nerves just before going out on stage. But it soon became a crutch, and would take things too far. He was exhausted from touring and had to grapple with what it meant to never return to do live performances.
16

he did not want to let his fans down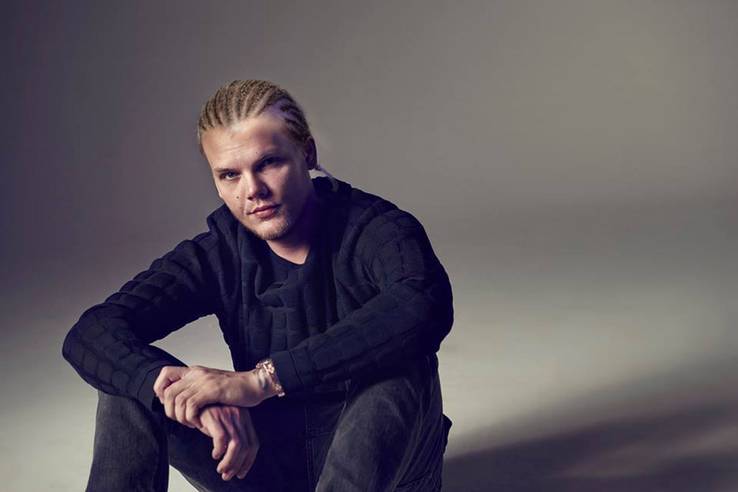 When Tim Bergling made the decision to retire from touring and playing live in 2016, he was worried that he would disappoint many, above all his loyal fans. He confided his feelings to the Hollywood Reporter:
"I was nervous when I made the announcement, mainly that I would look ungrateful. But I've gotten so many supportive texts. The fan response has been incredible. And even the press response has been incredible. So yeah, it is been a lot better than I expected."
In reality, then, Tim Bergling had nothing to fear. He was unbreakable and while his fans were shocked that he was retiring at first, they were eventually accepting. And his decision forced him to reflect on how good it felt to have the free time, and to feel less stressful, which was a burden he carried every time he performed.
15

how he Sustained Self-Confidence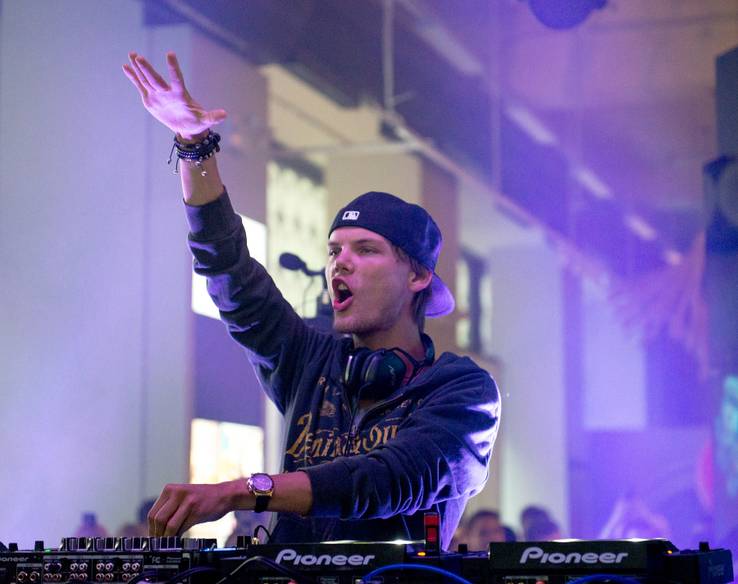 According to an interview with Time, Avicii admitted that he partied a lot.
As  GQ put it, all of a sudden Avicii started drinking "a lot of champagne at night,  a lot of Bloody Marys at the airport, and a lot of wine on the plane."
As he told GQ: "I just got into a habit, because you rely on that encouragement and self-confidence you get from alcohol, and then you get dependent on it." But his body and his mind couldn't handle the amount. It was after his attack when he was 21, that "forced" him "to do a 180 and stop drinking."
He told The Hollywood Reporter, "To me it was something I had to do for my health.  It was not the shows and not the music. It was always the other stuff [partying] surrounding it that never came naturally to me."
14

His Retirement Allowed Him To Create New Music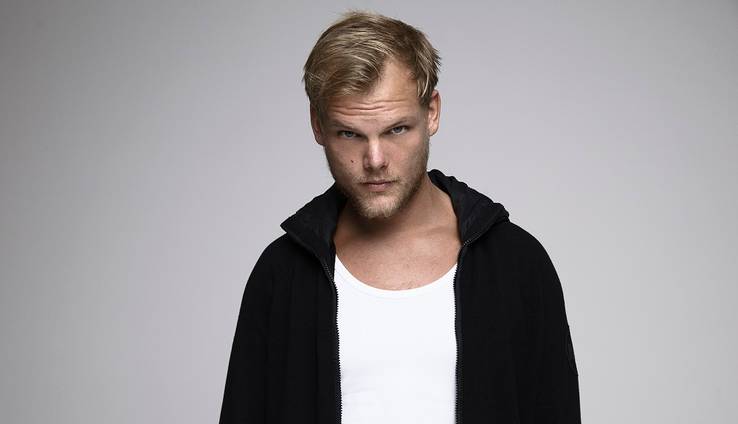 While DJ Avicii retired from touring and performing live in 2016 to concentrate on his health and his well-being, he remained true to his word that he would not stop making music. The DJ explained in a 2017 posting on his site, which was later reported in CNN after his passing,
"We all reach a point in our lives and careers where we understand what matters the most to us. For me it's creating music. That is what I live for, what I feel I was born to do. The next stage will be all about my love of making music to you guys. It is the beginning of something new."
The result was that he made an EP titled Avīci (01). And while his passing is devastating,  at least in his final days he knew that Billboard had nominated him for top dance/electronic album for that EP, which was released last year. He tweeted: 'Thanks for the nomination!
Featured Today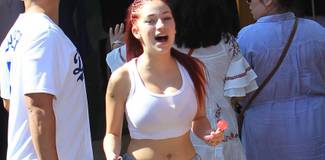 Cash Me Outside Girl Brawls With 9 Year Old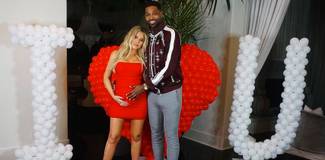 Khloe Kardashian Gives Birth To Baby Girl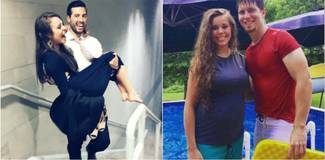 15 Photos Of Jinger Duggar Being The Ultimate Rebel Duggar

13

He Changed The Landscape of EDM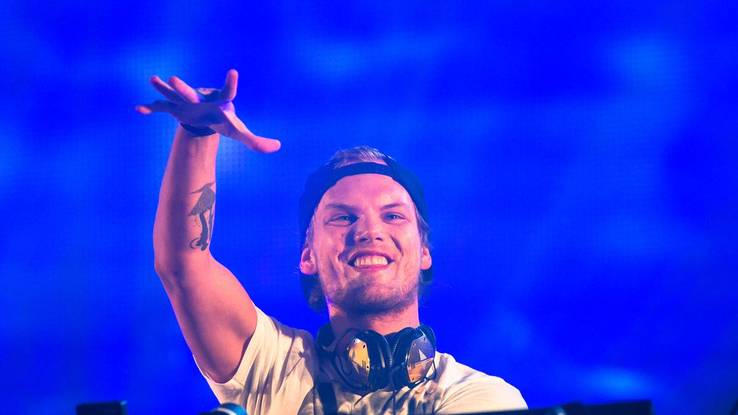 Avicii literally reignited and changed EDM. A DJ just reigned over the audience while they danced with one another. The music is in the background; the party is not on stage but on the dance floor. According to GQ, a man named Simon who did the lighting said,
"Back then, no one ever even used to look at the DJ. It was much more about dancing with one another. Now everyone is facing the stage. They're all there to see [Avicii]."
For Avicii, fame came quick and all of a sudden he found himself touring all the time. He told The Hollywood Reporter:
"'It's been a very crazy journey. I started producing when I was 16. I started touring when I was 18. From that point on, I just jumped into it 100 percent. . .When I look back on my life, I think, 'Whoa, did I do that?' It was the best time of my life in a sense. It came with a price — a lot of stress a lot of anxiety for me — but it was the best journey of my life."
12

He Knew How To Transport His Fans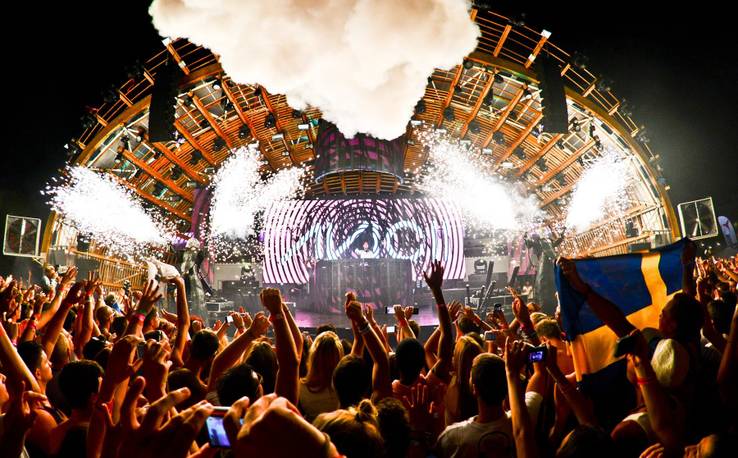 DJing made Avicii rich. He got $250,000 a night for DJing. From that figure, he understood his purpose, the reason fans buy his tickets, saying,
"A great DJ takes his audience on a journey. You want them so into it that they can't leave. The tracks that get the attention are the songs that create some kind of feeling. And that became a precondition for everything we did in the studio."
That high standard, that perfectionism, and Avicii's devotion to give his fans the very best of him, solidified Avicii's stardom. His fans were loyal to a fault, and his fanbase is in the millions on social media. But there was that price, which developed into a nasty habit. As Avicii said, "You are traveling around, you live in a suitcase, you get to this place, it's sort of weird if you don't drink. . . At first it was because 'I didn't expect it to last.'"
11

He Had Doubts About Himself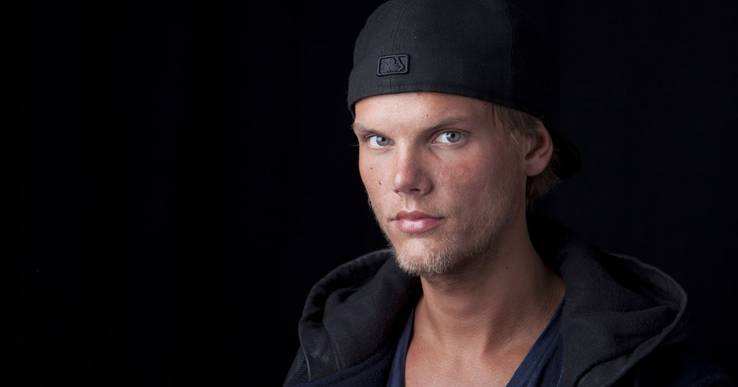 Everyone who is creative has doubts. As artists, they produce, but when it comes to releasing their record or seeing the premiere of their movie, they can get the jitters. Is what I did good enough? How will my fans react? What if I'm a complete fraud and no one is telling me that?
These questions and more are what runs through an artist's brain. These questions are something that DJ Avicii had to grapple with every day.  In an interview with GQ, Avicii said,
"I love DJing, I do. . . I love everything that comes with it; it's fun and it's kind of glamorous."
And yet there's always that pause before Avicii goes on stage that cripples him. "It's just like when it's right in the moment and you have that stupid bright light on you. "It feels so awkward." It also makes him human. It also makes him vulnerable, truthful.
10

His Fashion Endorsement Didn't Mean He Was A Sell-Out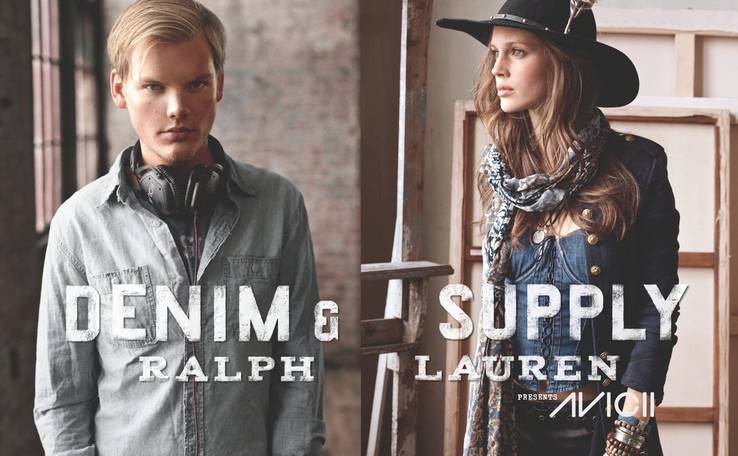 You may not know that the stars behind electronic music don't always wear club clothing like all things neon. You may also not know that, in 2012, DJ Avicii and Ralph Lauren collaborated on a major campaign for Lauren's Denim & Supply label. This seems like quite an odd pairing at first, but since this is for RL's denim line, anyone from all walks of life wears denim. So did Acicii sell out? According to an interview with Fashionista, Avicii reveals the facts behind the collaboration:
"Right from the start, Ralph Lauren has been one of the best relationships we've had. . . and their clothes are what I would normally wear. If I'd gone with other brands, I might have felt like I had sold out. It was a no-brainer to collaborate with Denim & Supply."
Who knew that Ralph Lauren can do more than create a preppy lifestyle!
9

Quirky Things About Avicii You Didn't Know About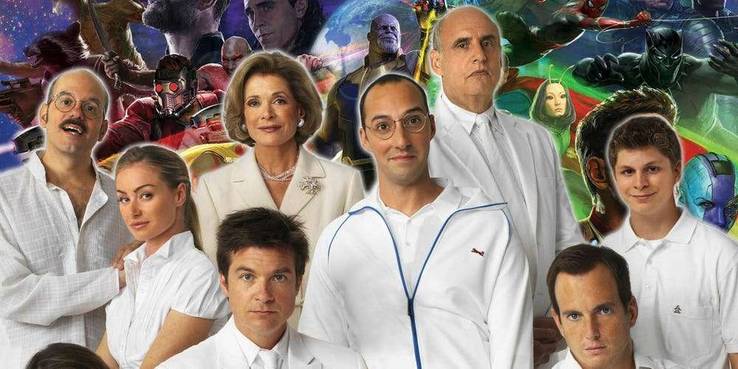 So how did Tim Bergling get his DJ name Avicii? According to GQ, a friend told him it was a level of Buddhist Hell. Nice! The name was Avici at first but Bergling changed it to Avicii, adding an extra "I" to the moniker because the name "Avici" was already taken by someone on Myspace. What else do you may not know about the DJ? Well, according to US Magazine, Avicii had no interest in songwriting until he was 16 years old.
He's a huge fan of the cult-classic Arrested Development (cast picture above) and claims to have watched the show six times.
Like many teens, he had severe cases of acne, which made him "a great deal more shy." And he started wearing caps during his shows because of all the sweat he generated, as well as from the onstage fans blowing up on him. And his guilty pleasure? Gossip magazines! Thank you, US. Avicii must've read you!
8

He Collaborated With Coldplay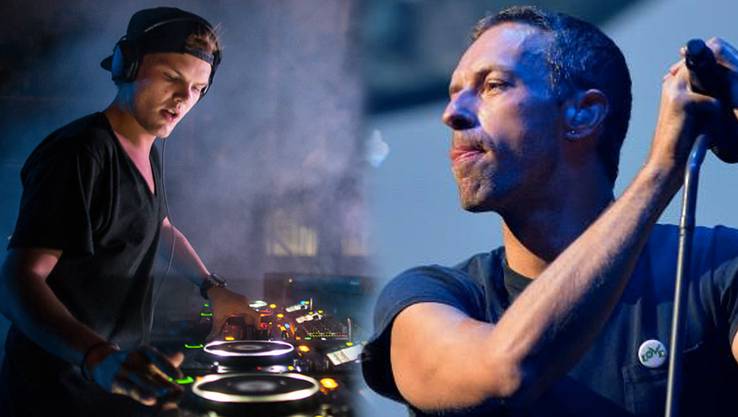 Did you know that Swedish DJ and producer Avicii co-wrote and co-produced the song "A Sky Full of Stars" with Chris Martin and his band Coldplay? Well, the song was for Coldplay's sixth studio album, Ghost Stories, and became a huge hit in the spring of 2014. It was Coldplay who recruited Avicii for the song.
According to Song Facts, Martin asked the EDM artist to play the piano but later regretted it because he felt as if he was "cheating on the band" since he could've played the piano himself.
Martin remarked about the song by saying it represents the "release after you've climbed the mountain–after you've done anything challenging. That's why that song is so unashamedly happy and danceable; because that's what it needed to be." The song had a pounding bass drum and piano playing by DJ Avicii.  It became an instant success and was the first Coldplay release that resembled a dance track.
7

His All-Inclusive List of Nominations and Awards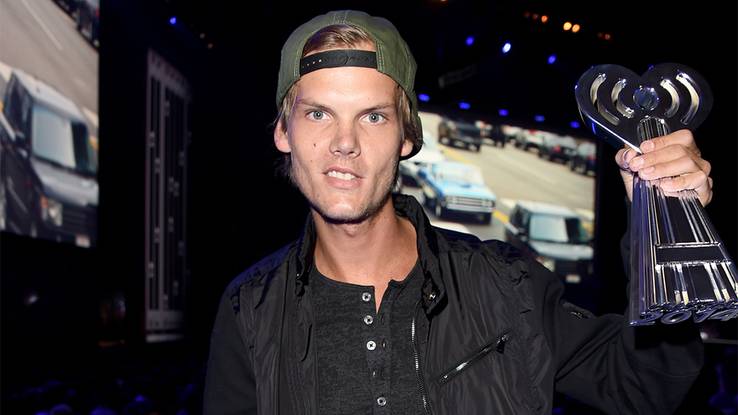 DJ Avicii received a lot of awards and nominations before his passing. Anyone related to the music of EDM never got the attention that Avicii received, which makes him the most popular DJ, producer and writer ever in the world of electronic dance music. Here, then, are some of the many awards DJ Avicii received that you may not know about thanks to Ace Showbiz.
He won Favorite Artist for EDM in 2014 by the American Music Awards, Top Dance/Electronic Song for Wake Me Up in 2014 by the Billboard Music Awards, EDM Song of the Year for Wake Me Up in 2014 by the iHeart Radio Music Awards, Best Eletronic for Wake Me Up in 2012 by the MTV Europe Music Awards, Most Inspiring Fan Outreach for Wake Me Up (shared with Aloe Blacc) in 2013 by the O Music Award, Best EDM Song for Wake Me Up (shared by Aloe Blacc) in 2014 by the Teen Choice Awards, World's Best Electronic Dance Artist for Wake Me Up (shared with Aloe Blacc) in 2014 by the World Music Award, and Bestselling Scandinavian Artist for Wake Me Up (shared with Aloe Blacc) in 2014 again by the World Music Award.
6

He Wants to End World Hunger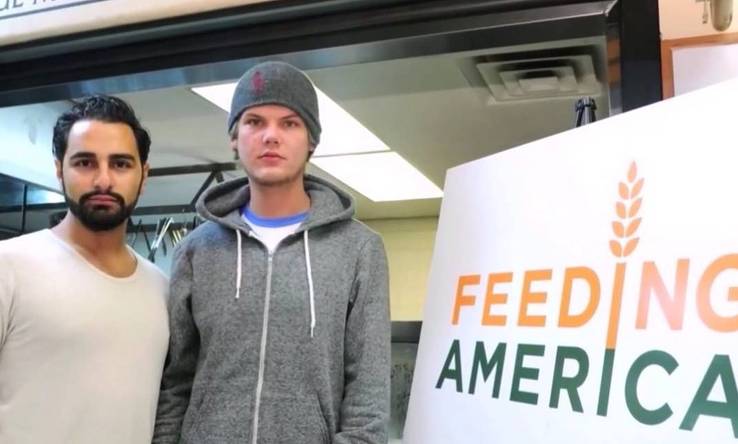 For Avicii, charity work is just as important as making music. He wanted to end world hunger and, in 2011, started his own organization called House for Hunger. The charity's mission is to diminish global hunger. On why Avicii founded the charity, he said:
"You have to give something back. I am so fortunate to be in the position where I can actually do that."
In 2012, the organization donated $1 mill to the charity Feeding America. The money was the entirety of Avicii's earning while touring America and he actually called that tour after his charity, House for Hunger. During that tour, Avicii said: "[W]hen I found out how widespread the hunger problem in the United States actually was, it blew my mind. I never would have imagined that one in six people in America struggle with hunger or that one in four children routinely do not get enough to eat."
5

he has good values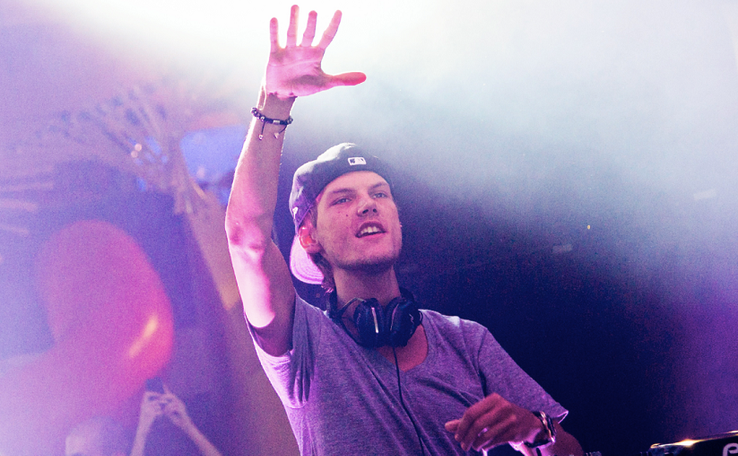 Tim is also an advocate against child trafficking. "The promise of a better life often traps families and children into being used as tools for some of the most despicable people on Earth," he said in a statement.
He fought it by using songs to express the way he felt. In addition, he also used the power of images, music videos, to voice his concerns.
His other video for the song Pure Grinding is about gang violence, which Tim is also against, and it depicts a gangster feud that looks eerily like a Western movie.  About child trafficking, Tim said, "It's an issue about which I hope to start a louder discussion, especially now with the huge number of families on the move from war-torn countries looking for safety and shelter." It appears that Tim can't do wrong. He's a saint.
4

He Was The First DJ To Ever Headline Radio City Music Hall
Avicii has mostly played in arenas around the world to sold-out shows. But on September 26, 2012, Avicii made history by being the first DJ ever to headline a show at the famed Radio Music Hall. He said,
"It's unbelievable that I'm going to play there. It's really more of a prestigious thing for me. It'll be cool that no other DJ has been there before which makes it even more, you know, like a fun thing to do and something that a lot of people I don't think would have expected."
The smaller venue will allow fans to enjoy Avicii's music as it was intended, a pulse-pounding, floor-shaking experience that would rock your world. As for the more intimate space, he said, "We have done smaller theaters before and it looks amazing. Especially then, if it's not one of those really huge arenas, you can really see the production in its full glory."
3

He Collaborated With Many Artists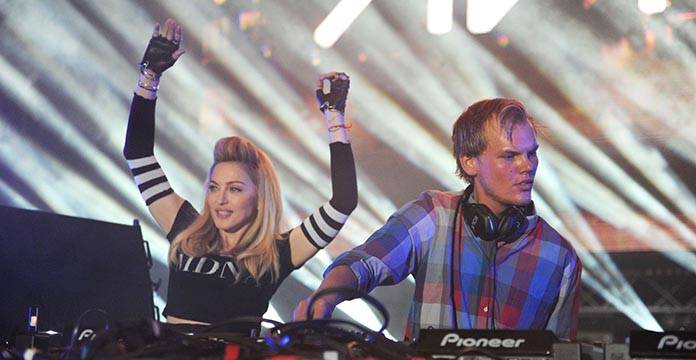 Avicii won a Top Dance/Electronic Song by Billboard Music Award in 2014 for Wake Me Up, which featured the singer Aloe Blacc. But that's not all the collaborations the hit-maker has done. As usual, his music combines elements of dance with country music. You probably know that Avicii collaborated with Coldplay and Beyonce, but there are many other music stars he has worked with. Thanks to Popculture, the site has provided us with all the collaborations.
For David Guetta's Sunshine, he remixed the song in 2011. For Lenny Kravitz's Superlove, he turned the song into a EDM in 2012. For the Zac Brown Band, he released the song Broken Arrows in 2015. For Robbie Williams' The Days, Avicii turned up the song in 2014. For Madonna's Rebel Heart album, Avicii once again infused dance music with country on her song Devil Pray. With Rita Ora, he released Lonely Together in 2017. This would be his last collaboration and the last single that he released before his passing.
2

He Had His Own Documentary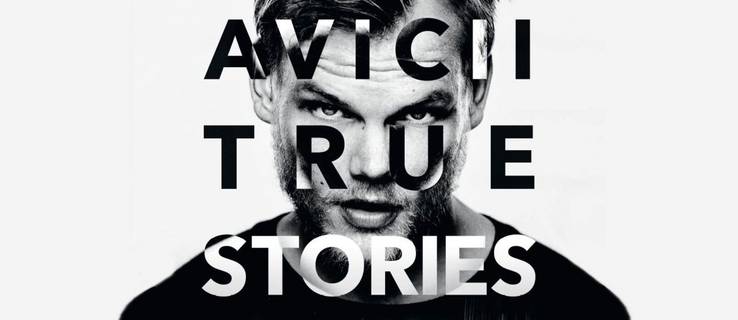 Many don't know that Tim Bergling released a full-length documentary called True Stories in 2017. The film focuses on his stress, his ailments and his addictions that were eating him away. It also touched on his decision to retire, and being a huge success when you haven't even hit your twenties.
According to Variety, the doc is a "cautionary tale that touches on an industry's greed to cash in on the dance music craze and the pressure an artist feels when his managers and agents all-too-willingly risk health and friendship in order to keep the train rolling at maximum speed."
In the film transcription, courtesy of Variety, there's a point where Tim elaborated on his retirement.  "I needed to figure out my life. The whole thing was about success for the sake of success. I wasn't getting any happiness anymore. Now that I have more time in the studio, I want to learn as much about other genres as possible."
1

Wake Me Up Is The Longest-Running #1 Song For A Swedish Act Since 1989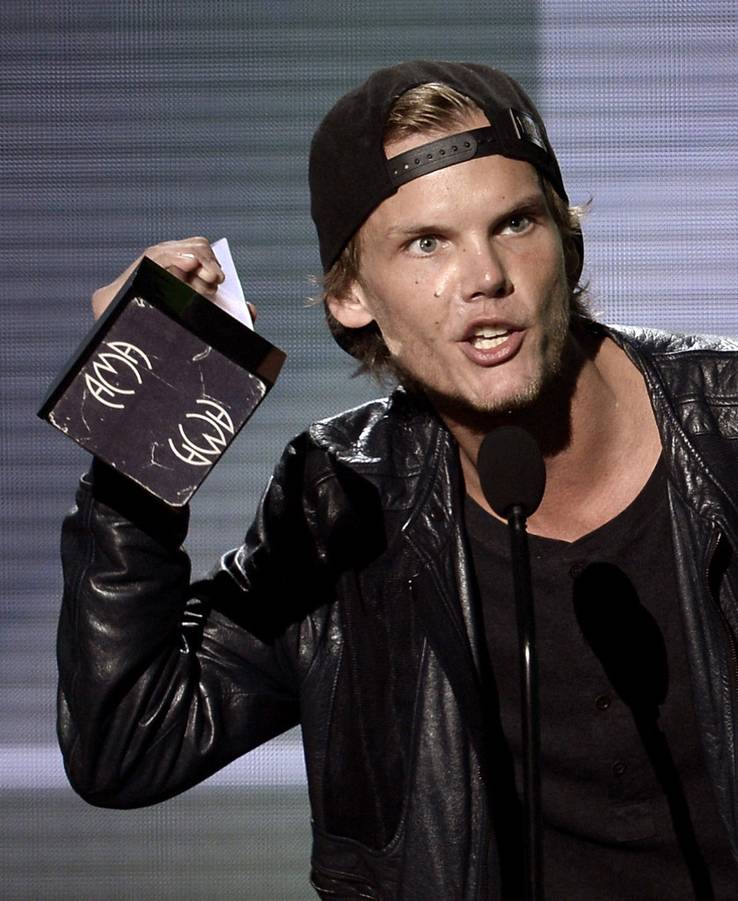 Many know Tim Bergling, the most successful dance-music artist of our time, because of his huge dance-crazy hit Wake Me Up. But did you know how many accolades that the iconic song received? One, the track is the longest-running #1 song for a Swedish act since 1989. Two, the song became a No.4 hit on the Billboard charts in 2013. In the UK, the song also broke records.
According to Official Charts, Wake Me Up debuted at No.1 on the Official Singles Chart. It was the fastest selling single of 2013, and it remained at No. 1 for three consecutive weeks.
Tim was ecstatic, and told BBC Radio 1's Official Chart Show host Jameela Jamil, "Having the fastest-selling record of 2013 is obviously a huge deal to me. I never thought being on the Official Chart was an option for my music. Dance music has its own things; we have our own charts and lists, so just having a number one is insane."
(Sources: NYTimes, Telegraph, ComeplexCharts, BBC, OfficialCharts, Inverse, GQ, Blog.Obittree, EntertainmentInquirer, PopCulture)
Source: Read Full Article