The Hollywood actress Scarlett Johansson is not only an incredibly beautiful woman – she is also very talented, hence her immense popularity not only among her fans but also among Hollywood directors and co-stars.
Johansson knew that she wanted to be an actress from a very young age and in fact, acted in an Off-Broadway play when she was still a child. She made her first film debut when she was only 10 years old – she appeared in the fantasy adventure film North. Her film career did not stop there, of course. She went on to star in many other films and today is one of Hollywood's A-listers.
Johansson is also considered to be Hollywood's biggest leading lady and symbol, and one can see why – she is a stunning young woman. Indeed, she has earned numerous most beautiful woman alive titles over the years, including in Esquire magazine in 2013.
While Johansson is not offended to be considered a symbol, she does hope to be seen more than a pretty face in the future. According to Independent, Johansson has said – "People like to keep the fantasy alive, whether it's good or bad or dramatic or more interesting than reality. You can be pigeon-holed or labeled or torn apart or put up on a pedestal. Sometimes you are affected by certain things. It's a learning curve and I'm still in the adjustment phase of figuring out how to dodge the effects of the media glare."
25

She Looked Great Even When Pregnant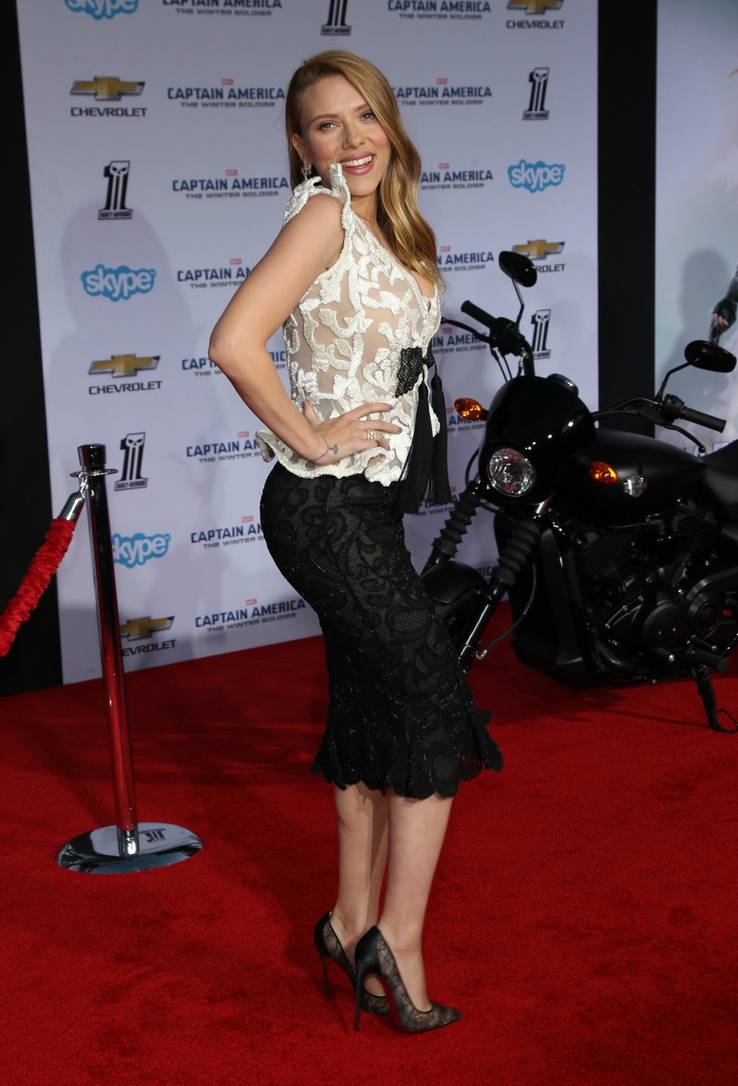 While most pregnant celebrities try to hide their growing belly under baggy clothes and strategically placed objects, pregnant Johansson still attended public events wearing beautiful, tight dresses not caring that they highlighted her baby belly.
The talented actress looked amazing when she was pregnant and both the media and her fans were quick to notice her pregnancy glow, especially at the Captain America premiere in 2014.
At the premiere, Johansson wore a lacy skirt and blouse ensemble by Armani Prive and looked absolutely stunning. She kept her makeup minimal – with the only pop of color being her pink lipstick. Continuing with her minimalist theme, she opted to keep her hair down in loose waves. Johansson accessorized the look with dangling earrings and a few rings.
And while Johansson looked amazing while pregnant, it didn't take her long to get back into shape after pregnancy either – nowadays she looks as good as ever.
In addition, the talented actress confessed that she wants to have it all – she wants to be both a good mother and have a great career. In an interview with Hello Magazine, Johansson said – "I want to be able to have it all. Selfishly. I know that with that there will be some sacrifices. I know that's the struggle with working mothers and successful careers. It happens. With [male actors] it just doesn't happen that way. You can be every woman's fantasy, and nobody thinks twice about the fact that you have eight kids or whatever."
24

She Has Tried Almost Every Hairstyle In The Book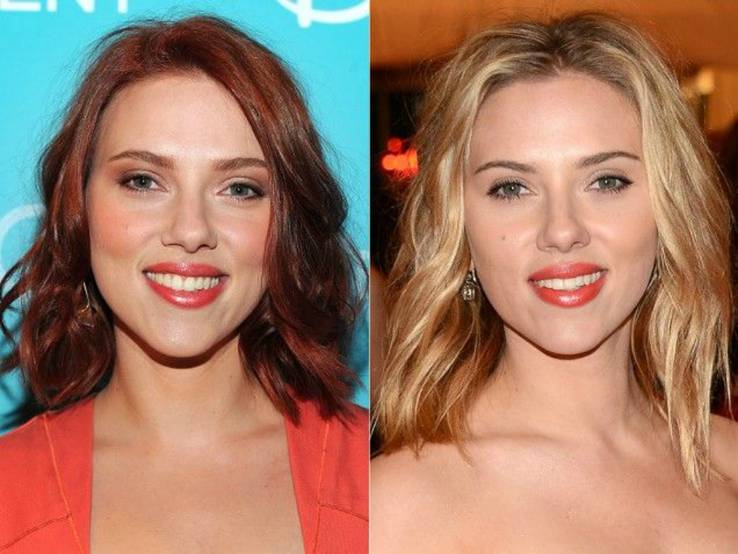 Another reason why we love Scarlett Johansson? She's not afraid to experiment with her looks! Indeed, while some Hollywood A-listers find a look that suits them best and stick to it, Johansson has not been afraid to give numerous hairstyles a go. When Johansson first started appearing at red carpet events she was still just a child so it made sense that she kept her hair natural. Her natural hair is of a beautiful brown shade and suited the actress immensely.
However, it wasn't long until Johansson decided to go blonde. Over the years, she experimented with various shades of blonde, trying out both natural shades as well as platinum ones. In 2008, Johansson dyed her hair a beautiful auburn color and in 2009 she went back to her roots and appeared at numerous events as a brunette. When Elle asked whether being a brunette makes her feel more serious, Johansson replied with –
"With the hair color, I got a college degree! It comes in the bottle! [Laughs] No, it doesn't make me feel any different."
She continued with, "But when you add color as opposed to removing it, you can fill in the cuticle and make your hair shinier and healthier-looking. Plus, all of a sudden, your makeup changes and your wardrobe changes, and you get a whole new color palette. I'm a winter! Now, in dark colors, I look much more Gothic." The next few years saw the actress experimenting with different hair shades once more, mostly switching back and forth between blonde and brunette. In 2017 however Johansson went blonde again and kept it like that ever since. Which makes us wonder – what kind of hair color and hairstyle do you think Johansson will surprise us with next?
23

But She Looks Best Blonde And She Knows It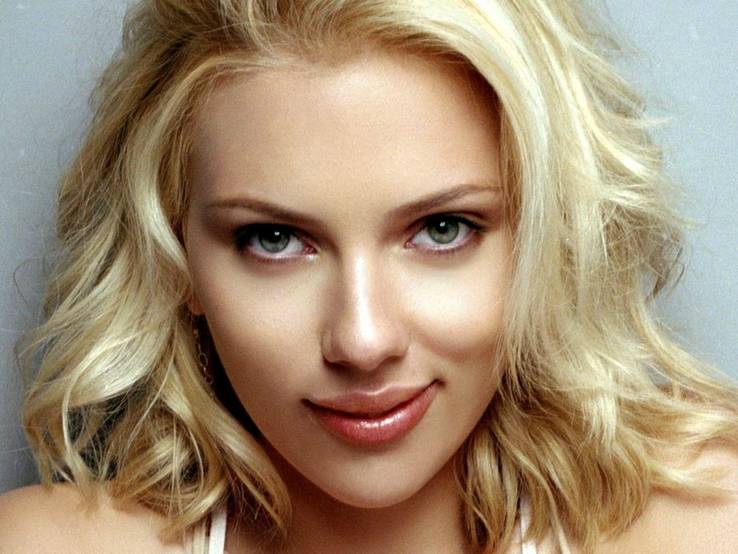 There's no denying that Johansson loves to experiment with her looks, and especially with her hair. Of course, that makes sense: hair can seriously change a person's appearance. Thus, over the years Johansson has tried numerous hair colors and shades.
Johansson is naturally a brunette but throughout her career, she has tried and experimented with many different hair shades and hairstyles. However, if you look at Johansson's hair transformation closely enough you will notice that she tends to gravitate towards blonde shades when it comes to her hair color.
Of course, that makes sense: Johansson looks amazing as a blonde, whether she decides to keep her locks long or to chop her hair off. Recently, she has opted for the latter and she looks absolutely fabulous.
However, back when Johansson still sported long locks, she loved wearing her hair both up and down. If she was going for an alluring look she'd opt to wear her hair down in amazing waves whereas if she was feeling elegant she'd go for glamorous old Hollywood style hairstyles that would frame her face and make her look more elegant. There are certainly fewer ways to play with short hair but Johansson still manages to change up her looks even now that her hair has been all chopped off.
22

She Looks Incredible In Leather Jackets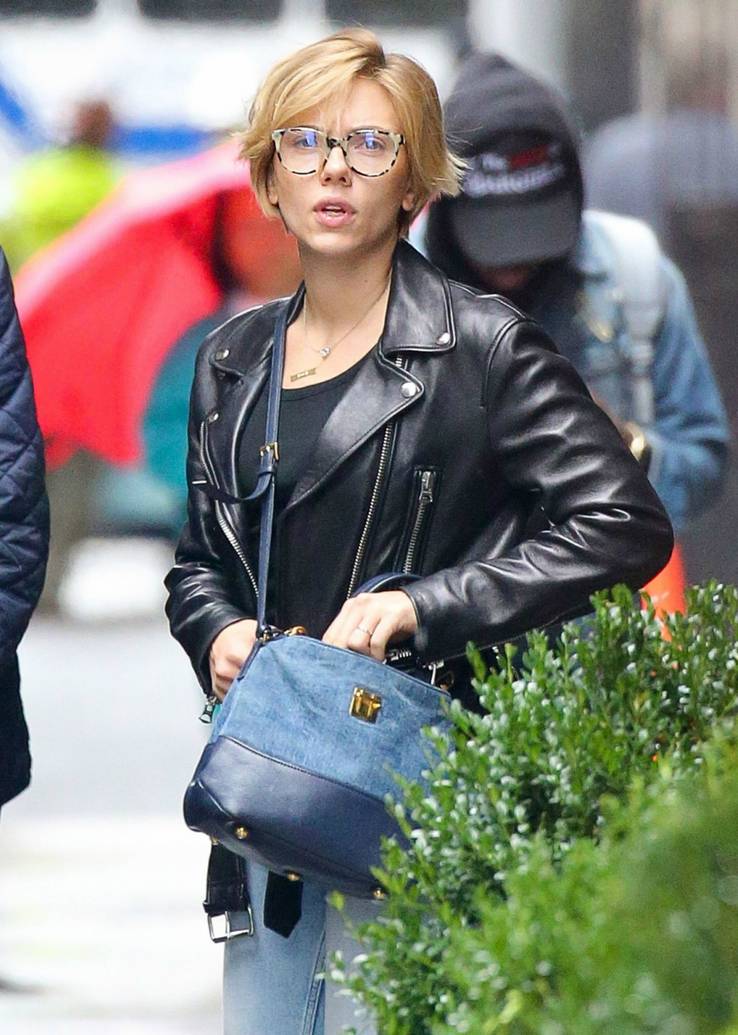 Who doesn't love leather jackets? They're another wardrobe staple that looks great both on men and women. And of course, Johansson is aware of this: she has a number of leather jackets in her own wardrobe and is often seen wearing one when she is running errands.
Take the above image as an example. In it, Johansson is dressed pretty casually: she is wearing jeans, a black top, a blue handbag, and eyeglasses. In all honesty, the outfit would be boring if Johansson hadn't decided to spruce it up with a leather jacket. The jacket instantly makes the talented actress look cooler and edgier and takes her outfit to a whole new level.
Indeed, Johansson is often seen wearing outfits that are made up of basics such as a pair of jeans and a good quality tee. But according to Bustle, Johansson has confessed that if she wasn't as famous as she is, she would definitely experiment with her outfits more – "There are certain things I see that I think, 'God, I would love to wear that if I wasn't recognizable.' I think if I was just an anonymous person I would probably have a much more exciting day-to-day wardrobe."
21

She Rocks Her Short Cut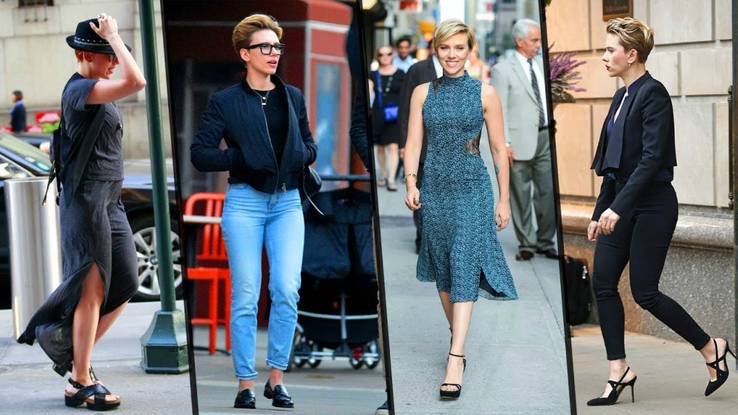 Over the years Johansson has tried out countless of hairstyles. She'd grow her hair out and then suddenly chop it all off, much to the dismay of her fans, at least initially.
According to Refinery29, Johansson said –
"I think I just got tired of wearing a ponytail all the time. I [was] always stuffing it under a wig, so I just cut it off. Everybody kept saying, 'Don't cut your hair! You might hate it!' But, then I thought, Why am I letting other people tell me what to do?"
If Johansson looked stunning with her long hair, why did she chop it off, you might be wondering? The answer is simple: she felt like she wasn't wearing it down as much as she would have liked to and felt that it would be easier to cut it than to keep putting it up in a ponytail.
However, it didn't take her fans long to realize that Johansson looks stunning in any haircut and any hair color. Thus, while we may have been shocked with her new hair-do at first, we have gotten so used to her experimenting with her locks that we know she will grow her hair out eventually. And then she'll probably chop it off again.
20

She Looked Stylish Even Before She Was Famous And Her Early Red Carpet Pictures Prove This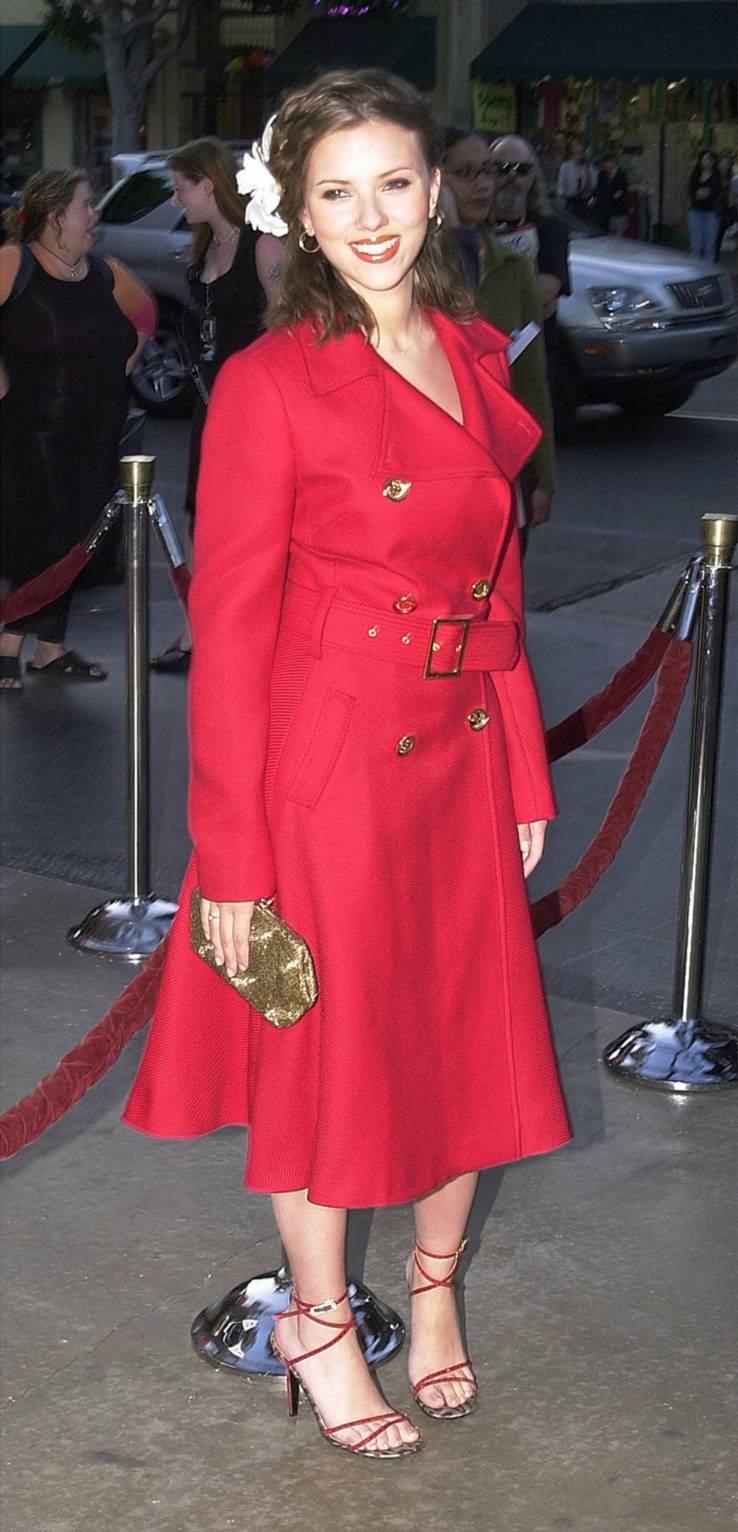 Remember when Scarlett Johansson first started appearing on the red carpet? It was years ago and she was still just a teenager. However, even back then Johansson knew how to look sophisticated and elegant while at the same time looking fabulous.
For example, when Johansson was just 16 years old she attended the premiere of Ghost World for which she wore a long, red trench coat and matching shoes, as well as a white flower in her hair. She certainly stood out in the crowd with her unusual choice of clothes but there's no denying that she looked as attractive as ever.
Johansson knows that she doesn't have to reveal lots of skin to look stunning. In fact, according to IMDB, Scarlett has said – "I think that I sort of see other actresses are kind of proud of the way they look and show it off. That's never really been my style. I really don't think that it's disgusting or wrong, if you're 18 you're 18, it's your body, it's your right to show yourself, however, I don't really take a part in that. I like to look nice, but I think that there's ways of doing it that are more tasteful than just wearing a bikini wherever you go."
19

She Looks Amazing In A Little Black Dress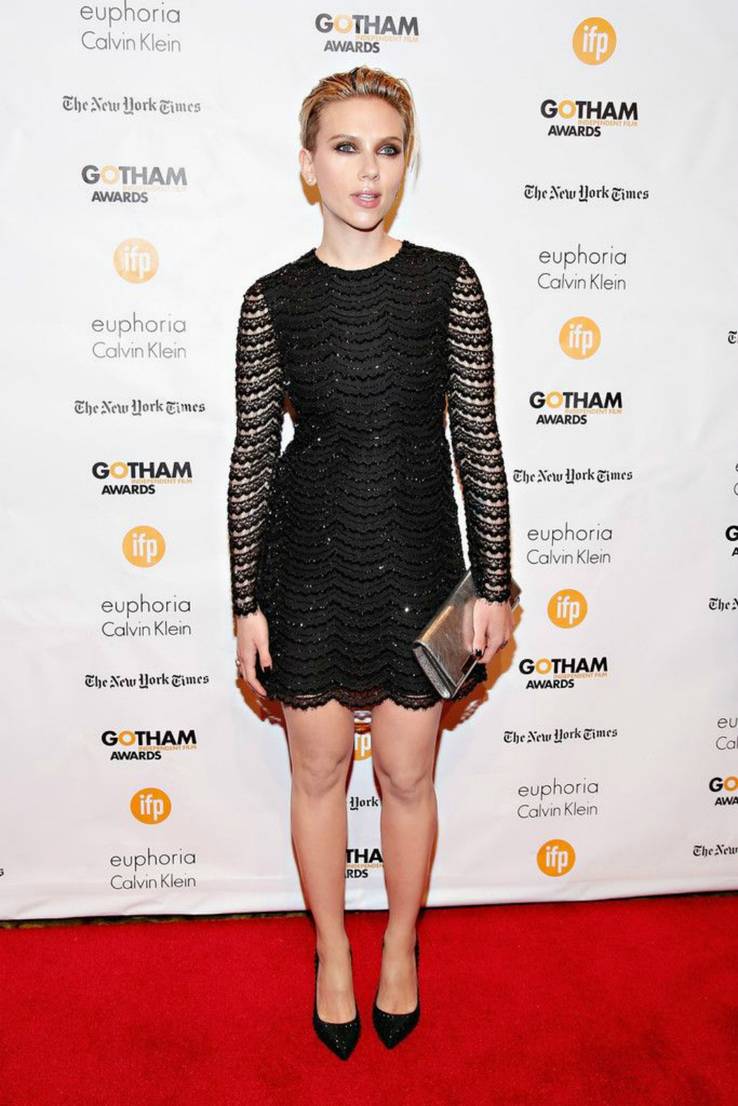 A little black dress is a wardrobe staple for women all over the world. Women swear by this item of clothing, and for good reason – it suits almost every body shape and size and Hollywood stars are just as fond of it as the rest of us.
Take Scarlett Johansson for example. Over the years, she has opted for a little black dress on numerous occasions, including various award shows. In the photo above, Johansson can be seen wearing a little black dress that is somewhat different from its classic counterparts for it is very glittery.
Johansson wore the above dress to the 2014 Gotham Independent Film Awards which were held at Cipriani Wall Street in New York City. The talented actress received a nomination for Best Actress thanks to her role in the 2013 drama and fantasy film Under the Skin which received great reviews and ratings.
For the above occasion, Johansson's little black dress went just above her knees and had long, see-through sleeves. The dress was adorned with beads and glittered seductively in the light. The actress kept her makeup minimal, opting for a nude lip instead of something brighter. She did, however, decide to go with a smoky eye to complete her seductive look.
Featured Today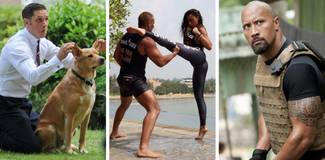 10 Actors No One Wants To Mess With (And 10 Who Only Act Tough)

10 CW Co-Stars Who Are BFFs (And 10 Who Can't Be In The Same Room)

20 Things About Supervillain Thanos Not Even Real Marvel Fans Know

18

She Knows How To Wear A Power Suit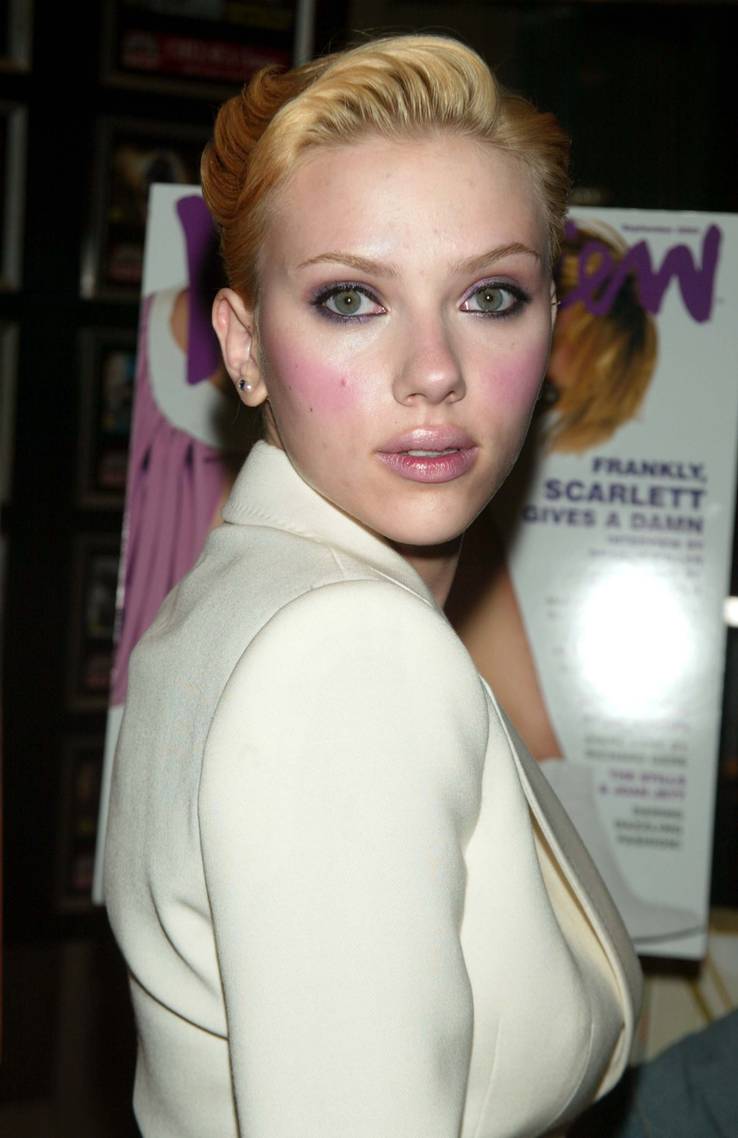 It turns out that power suits are not only perfect for the office, but also for the red carpet! Indeed, the talented actress Scarlett Johansson has appeared on the red carpet wearing a power suit on numerous occasions, and each time without exception she looked absolutely stunning.
Johansson confessed to Daily Express that her individualistic style is the result of her upbringing in New York – "I'm born and raised New York and I think my style comes from there. It's about individuality. I have never felt the need to fit into a fashion ideal."
Take the above photo, for example. In it, Johansson is wearing a white power suit with a plunging décolletage and there's no denying that she looks fabulous. The actress wore the suit to the premiere of the 2003 drama film Lost in Translation in which she starred alongside the talented actor Bill Murray.
Johansson paired the power suit with pointy pink heels and a matching pink and glittery clutch. Her short hair was styled back in a sleek style and her makeup was kept minimal although she did opt for a smoky eye. Johansson also decided to accessorize her look to make it more feminine – she added a few necklaces to her beautiful long neck and wore a pair of stud earrings.
Not everyone would dare show up to a red carpet event in a suit, but Johansson certainly shows us that one can look just as amazing in a suit as in a tight dress.
17

She Proves Glasses Are Stylish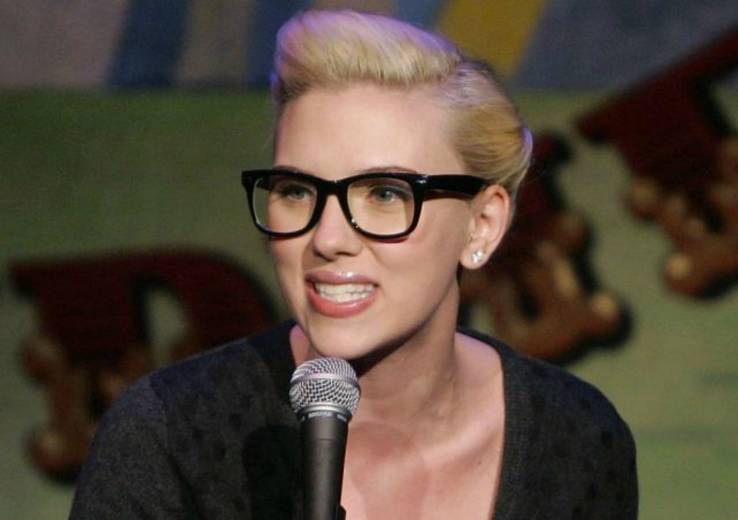 Some people hate eyeglasses whereas others love them. The former generally think that glasses are nerdy and unappealing. The latter on the other hand believe that glasses are the perfect way to alter one's appearance. Perfect eyesight is simply a bonus.
Whatever your stance on glasses, the actress Scarlett Johansson proves that those people who love glasses are right –glasses are a fun accessory and can help you change your look.
Of course, it helps that Johansson has a beautiful face. Although according to Breaking News the actress is not always happy with her face. She said – "If you're comfortable with yourself, then it's s*xy. I am a very liberated person that way. I'm very comfortable with my body, my face – well, sometimes I'm not comfortable with my face, but it's stuck there and there's nothing I can do about it."
Indeed, Johansson is often seen wearing glasses when she's running errands and there's no denying that she looks fabulous in them. She obviously has numerous types of glasses at her disposal for she is often seen wearing different styles – sometimes she goes for hipster-looking glasses and other times she opts for much sexier specs.
16

She Looks Amazing In All Black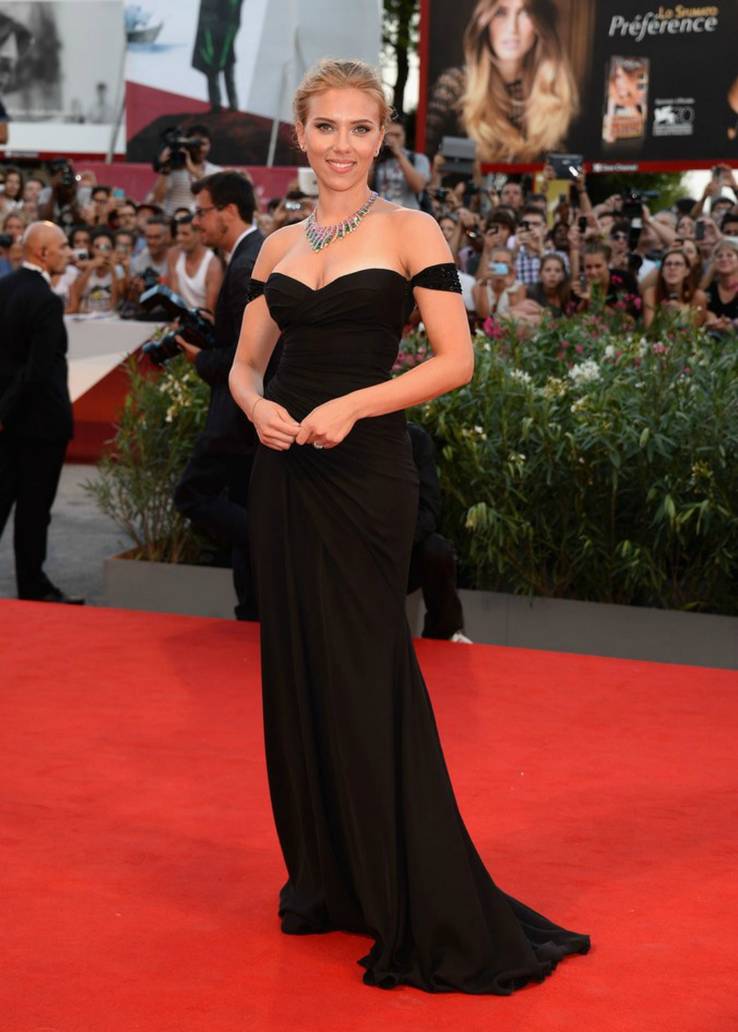 There's no denying that Scarlett Johansson looks absolutely stunning in all black, so it makes sense that she often opts to wear all-black ensembles not only on the street but also to red carpet events.
Indeed, Johansson knew the subtle power of black dresses and ensembles even back when she was a teenager and had only a few films under her belt – if you take a look at Johansson's red carpet looks from the late 1990's and the early 2000's you will see that the talented actress was rocking all-black ensembles since the very start of her film career.
The above photo – of Johansson in a stunning black number – further proves this point. Classed as one of her best red carpet looks to this day, in the above photo Johansson is wearing a black Atelier Versace dress that goes all the way down to the floor. The décolletage of this dress is quite low however and her shoulders are kept bare – instead, the dress straps are slung over Johansson's arms – which make the talented actress look extremely attractive.
Johansson paired the stunning dress with a multi-colored Bulgari necklace. Other accessories included simple stud earrings and a few rings. The actress wore the above outfit to the premiere of the 2013 drama and fantasy film Under the Skin.
15

She Rocks Mom Jeans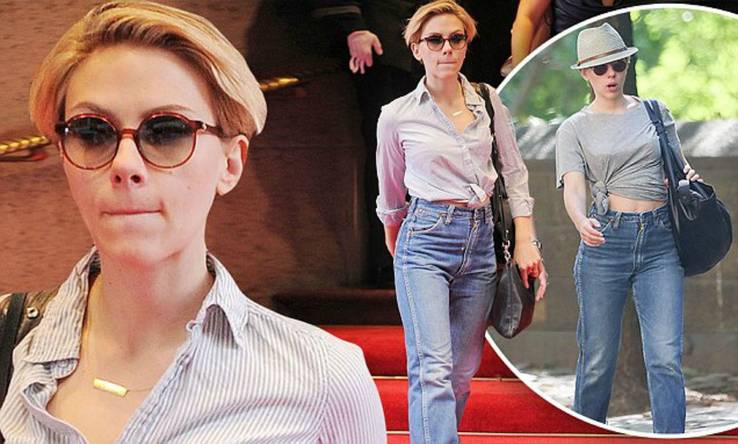 Mom jeans might be in fashion now but they are not exactly stylish. Indeed, one has to have a good figure to pull them off. Johansson manages to do so with aplomb, of course. Just look at her rocking mom jeans in the image above! Doesn't she look fantastic?
Of course, having a great figure is not enough to rock mom jeans. You have to know how to style them too. In both the images above, Johansson has decided to pair her mom jeans with casual basics.
Perhaps the reason why Johansson rocks mom jeans – and comfortable clothes in general – is because she loves to be comfy. In an interview with People magazine, Johansson said – "I'm pretty casual. I wear sneakers and flats. I can walk in heels, but do I wear them every day? Certainly not. Only if I'm going to a premiere or a party, because I like to look like a lady."
In the image to the left Johansson paired the jeans with a stripy blue and white button-up blouse which she then tied up to make it appear cropped. She accessorized the casual look with a simple necklace, cool shades, and a black handbag.
In the image to the right, Johansson paired her mom jeans with a basic grey tee which she tied up into a crop top, thus exposing some skin. She accessorized the outfit with a pair of sunglasses, a straw hat, and a large black handbag.
14

Even When She Looks Bad, She Looks Good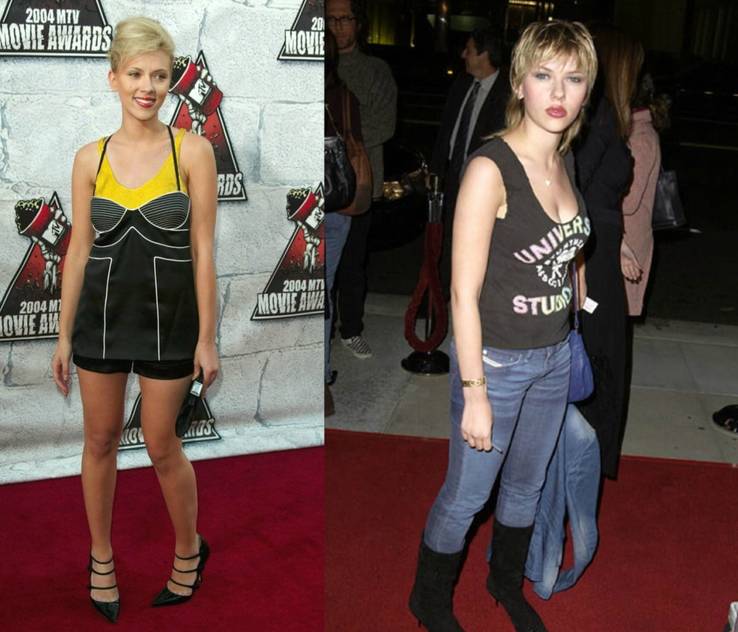 The above two outfits are certainly not the most flattering numbers that Scarlett Johansson has ever worn but she still doesn't look horrible. Of course, the clothes in the two images above don't suit her at all – and certainly, don't bring out her best features – and yet Johansson still manages to look incredibly attractive.
Only truly beautiful people manage to look good even when they look bad, and fortunately for Johansson, she is one of those people.
Take the photo to the left for example. In it, Johansson is wearing a rather strange outfit – a bright yellow tank top with a black top over it. She paired the two tops with tiny black shorts, black heels, and a black clutch. She has her blonde locks up in a rather strange up-do and has kept her makeup minimalist, although for some reason she has also decided to draw in a beauty mark onto her left cheek.
In the photo to the right, Johansson is wearing jeans, a basic tee, and long boots. She has accessorized the look with a simple necklace, a bracelet, and a blue handbag. She certainly doesn't look like she is trying hard and she doesn't look great. But still, she looks okay – probably much better than any of us would look in that outfit.
13

She Rocks A Red Lip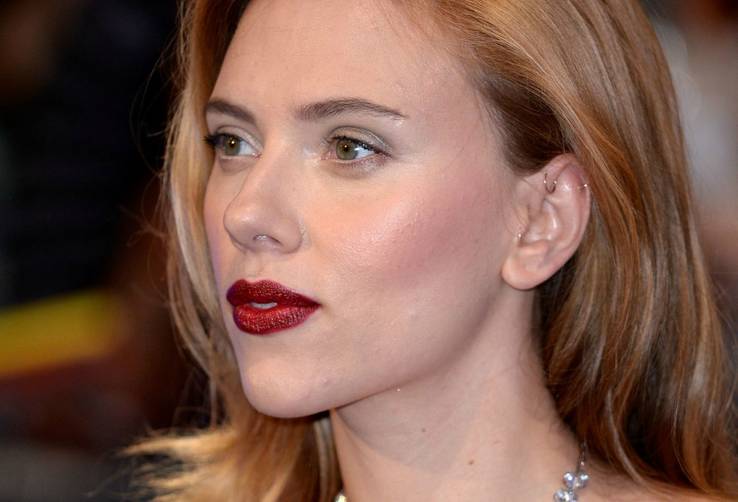 A red lip can enhance any look and Scarlett Johansson certainly knows this. While she tends to avoid red lip when she is out and about on a daily basis, she is often seen wearing red lipstick at red carpet events. This simple trick – applying a red lip – serves to enhance her already perfect appearance by making her look more glamorous and put-together.
In addition, Johansson knows how to apply a red lipstick perfectly. After all, its application is no less important than finding the correct shade. Johansson shared her tip when it comes to applying red lipstick – which, according to her, she wears a lot – with readers of Elle magazine. It is a tip that she learned from professional makeup artists. She said –
"A lot of girls have a hard time applying red lipstick—it bleeds out and gets everywhere and can be a bit daunting. Start by tracing the outline of your lips with a corrector pencil that's the color of a concealer. It keeps the lipstick from spreading and will do any necessary clean-up after you apply the color."
Wondering what exact lipstick Johansson reaches for when she feels like adding a bit of glam to her style? According to Telegraph, Johansson loves Dolce & Gabbana lipsticks – "My favorite lipstick for years has been Dolce & Gabbana Classic Cream Lipstick in Devil, and it's still my go-to. I think it's a look that will never go out of fashion."
12

The Power Of A Seductive Red Dress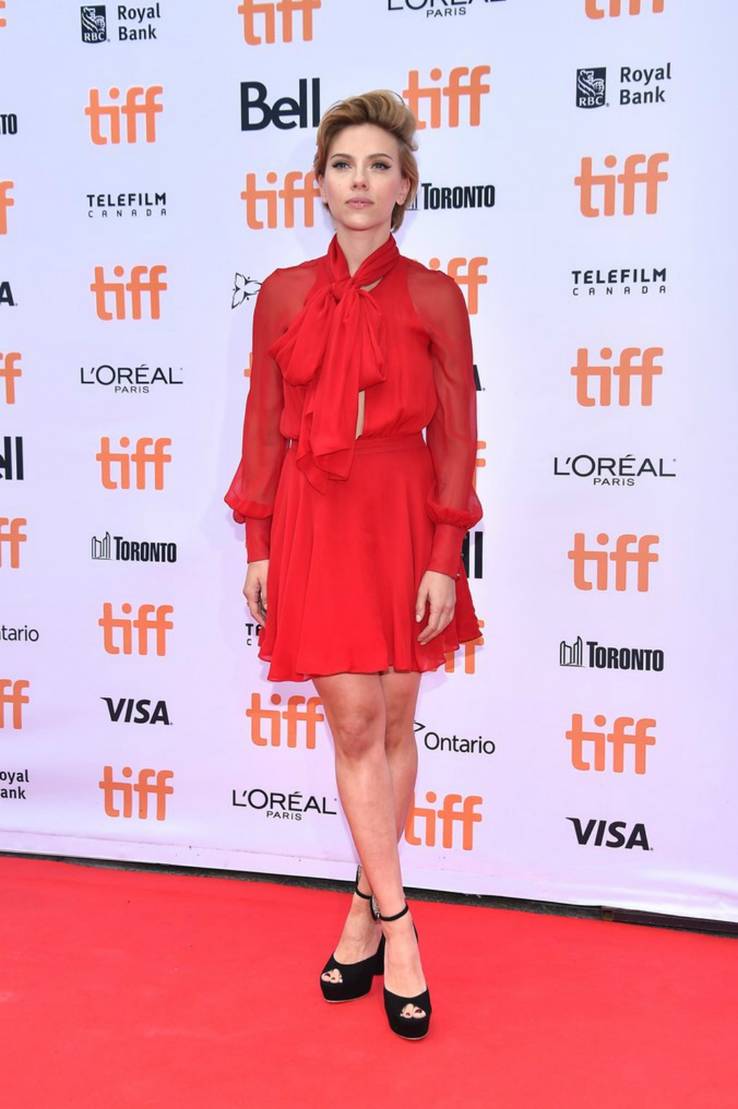 A red lip can certainly enhance one's appearance, but so can a red outfit. While Johansson tends to wear neutrals on the street – she did after all say that she doesn't feel like she can wear some of the crazier outfits she falls in love with due to her fame – she doesn't shy away from color when it comes to red carpet events.
When it comes to strutting down the red carpet Johansson often opts for brightly colored garments and dresses. Red seems to be her personal favorite and we can see why – she looks extremely good in it. So it comes as no surprise that she often goes for red dresses and gowns.
Take the image above, as an example. In it, Johansson is wearing a simple yet elegant red dress. The dress goes just above her knees and has long see-through sleeves. Overall, the dress is quite concealing – it is made out of a lot of fabric – but because the fabric is so light and flimsy and the long sleeves are see-through, it is rather gorgeous.
Johansson has paired the red dress with black heels and has opted to forego all accessories in order to let the dress speak for itself. In addition, the talented actress kept her makeup minimal and swept her short hair up into a boyish – but quite elegant – up-do.
11

She Is A Modern Woman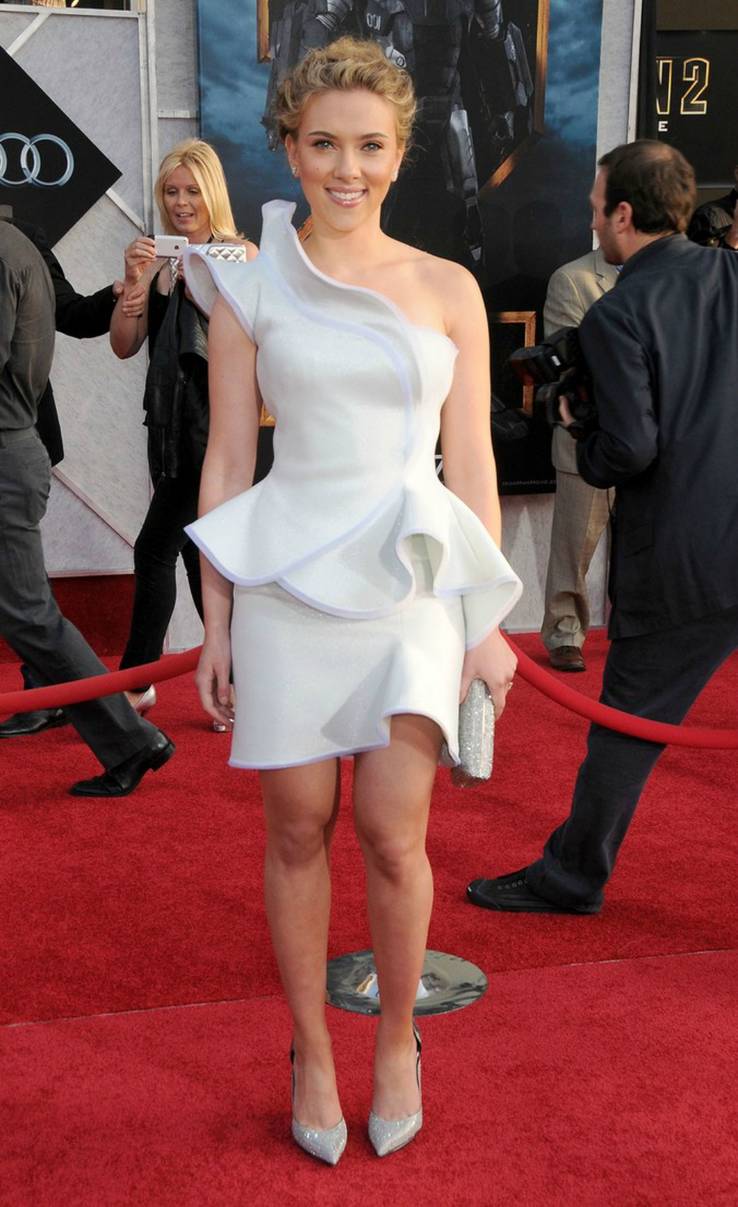 While Johansson is not too keen on experimenting when it comes to her everyday outfits purely because she feels like her fame and the constant trail of paparazzi prevent her from wearing some of the crazier outfits she falls in love with, she does like to experiment on the red carpet. Why be boring when you can be unique?
In an interview with Elle, Johansson admitted that she likes to be playful when it comes to dressing for red carpet events –
"I try to be playful. Everybody sees actresses in character, but this is a forum to display our personal style. I definitely use references; I love Old Hollywood, and I always go back to Lauren Bacall's strong face and chic, signature look. And Rita Hayworth, certainly, for the hair. But I'm also inspired by the runway."
She continued with, "Fashion is whimsical, ideally, and sparks your imagination—you have to translate that look to real life. Hair and makeup people will be like, "Remember what we did at Calvin?" Or, "Remember Dolce?" I like to be their guinea pig." That's exactly what Johansson must have been thinking when she opted for the outfit above which she wore to the 2010 premiere of the superhero film Iron Man 2. The outfit consisted of a white futuristic dress designed by Giorgio Armani which she paired with glittery silver heels and a glittery silver clutch.
Johansson opted to forego all accessories – except for simple stud earrings – so as to keep the unique dress the focus of attention. She had her beautiful blonde hair pulled back in an elegant up-do and kept her makeup simple.
10

She Might Be The Only Person Who Can Pull Off Leopard Print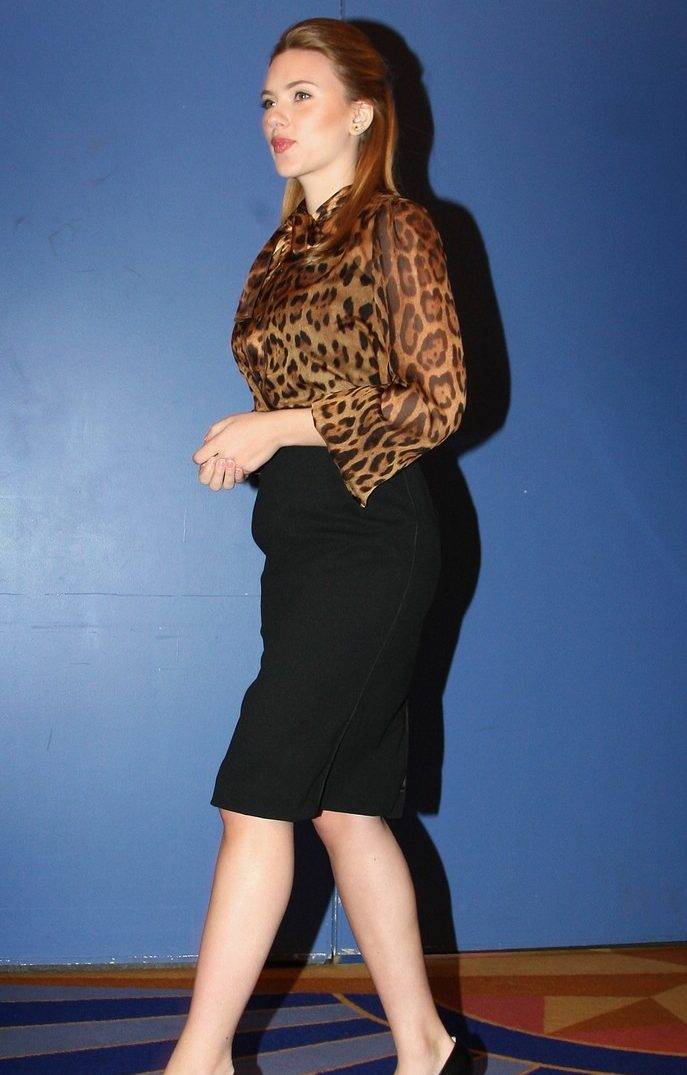 Very few people can pull-off leopard print clothes which is a shame because it is a great print. Johansson may be one of the few lucky people who can actually wear leopard print without looking silly or vampy.
Take the above image as an example. In it, Johansson is wearing a leopard print blouse but she doesn't look like she is trying too hard. Why? Because she covered up her skin! It is true what they say: when it comes to leopard print, less is certainly more.
For the outfit above – which Johansson wore to a 2008 press conference for the Nobel Peace Prize Concert – Johansson paired a leopard print chiffon bow-tie blouse with a black pencil skirt and black Louboutins.
She opted for simple makeup and kept her beautiful blonde hair down. Because the blouse Johansson opted for was not revealing – it did not showcase her cleavage and had long, elegant sleeves – she looked put-together as opposed to vampy.
Indeed, knowing Johansson's love for old Hollywood it is quite possible that she drew inspiration for the above outfit from old Hollywood stars.
Johansson is often compared to Marilyn Monroe, a comparison she has not found unflattering, according to Elle – "I've always loved her, but the comparison is probably aesthetic—I'm kind of a signature blond, I'm curvy, I've embraced my femininity and my sexuality. But I certainly don't have that lifestyle. We've lived in different times and come from different places. She was from the middle of nowhere. I'm from Manhattan!"
9

She Is A Pro At Winged Eyeliner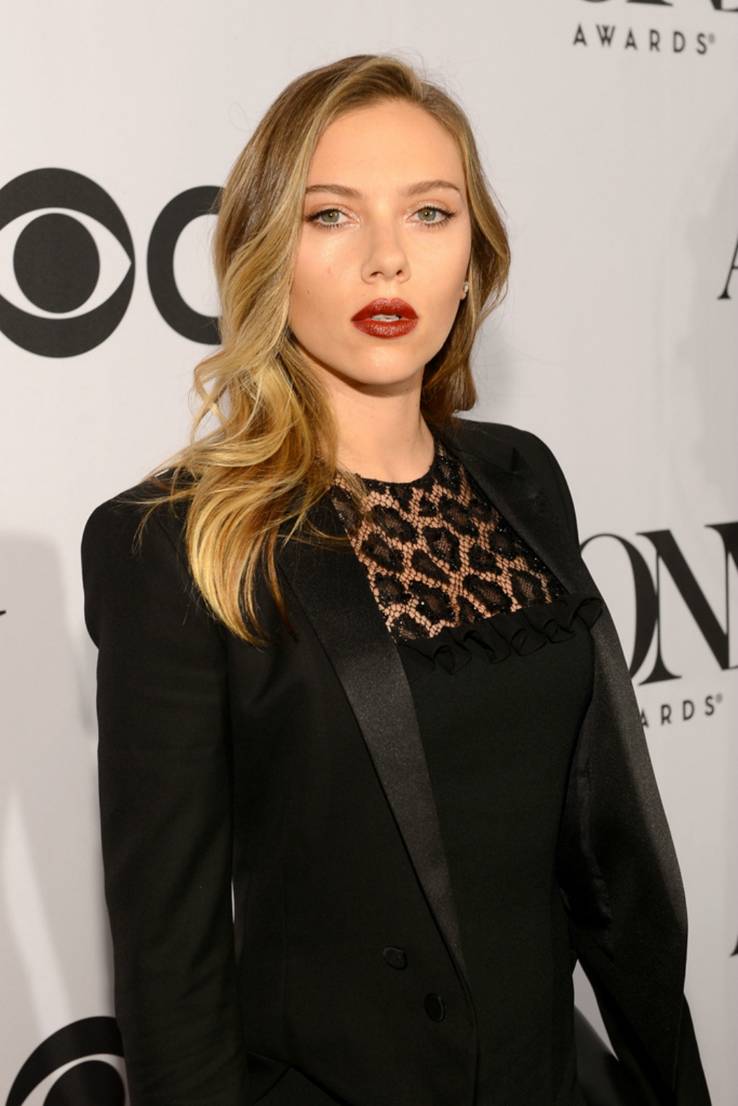 Every woman knows that winged eyeliner is not easy to master. It takes years of practice and steady hands to get it just right. But if you do get it right, you are guaranteed to look amazing. Johansson seems to have mastered the art of winged eyeliner perfectly for she is often seen wearing eyeliner at red carpet events.
Indeed, when asked by Vogue about her tried-and-tested makeup tip for getting all glammed up for a party, Johansson mentioned eyeliner –
"If I was out during the day and then I only had a few minutes to get ready for a party, I would probably do a liner and another coat of mascara and bold lip."
In addition, when Johansson was asked whether she can craft the perfect cat eye, she replied –
"I can! I'm not bad. I've been wearing winged eyeliner for so long. Once you get it down, it becomes your thing. I like to use an angled brush [and cream liner] to do it."
Johansson can be seen sporting a cat eye in the image above and she looks absolutely stunning. In the image, the talented actress is wearing a lacy blouse and a tailored suit jacket. She has opted to forego all accessories and has kept her beautiful blonde hair down in seductive waves. Her makeup is relatively simple although she is wearing a bold red lip and cat eyeliner. The latter, no doubt, completes the ensemble and makes Johansson look incredibly seductive despite the fact that she is showing no skin and is wearing all black.
8

She Looks Amazing In Old Fashioned Clothes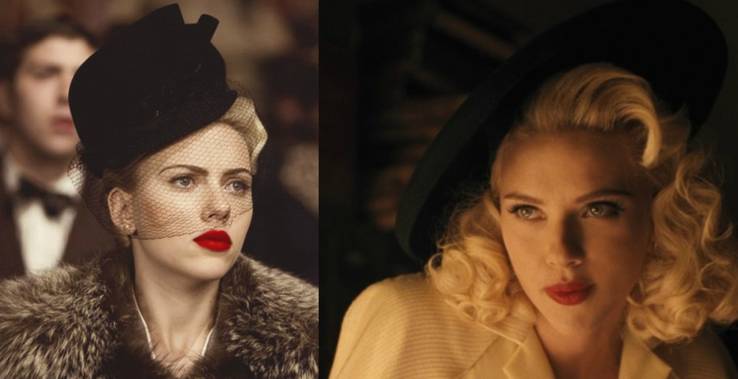 Another reason why Johansson is incredibly popular in Hollywood? She looks absolutely amazing in old fashioned glamorous clothes. This means that she is the perfect choice when it comes to casting actors in movies that are set in the "old days."
In the image to the left, Johansson is wearing a fur coat and a veiled hat. She is also sporting a red lip and there is no denying that she looks incredibly glamorous and elegant, almost as if she has stepped out from an Old Hollywood movie. In fact, Johansson wore the above outfit for her role the 2006 The Black Dahlia movie.
In the image to the right, Johansson is wearing a white blouse and a black, old-fashioned hat. She has her hair styled in tight curls and is also sporting a red lip. Once again, she looks incredibly glamorous. And once again, this was her costume for her role in the 2016 drama and mystery movie Hail, Caesar!
Of course, the fact that Johansson is incredibly pretty and looks stunning in clothes from decades past is not the only reason Hollywood directors love her. She also has a great work ethic and only works on projects she truly believes in, according to The New York Times – "I look for projects with filmmakers who want to make things that give the audience a fresh experience."
7

She Knows How To Shine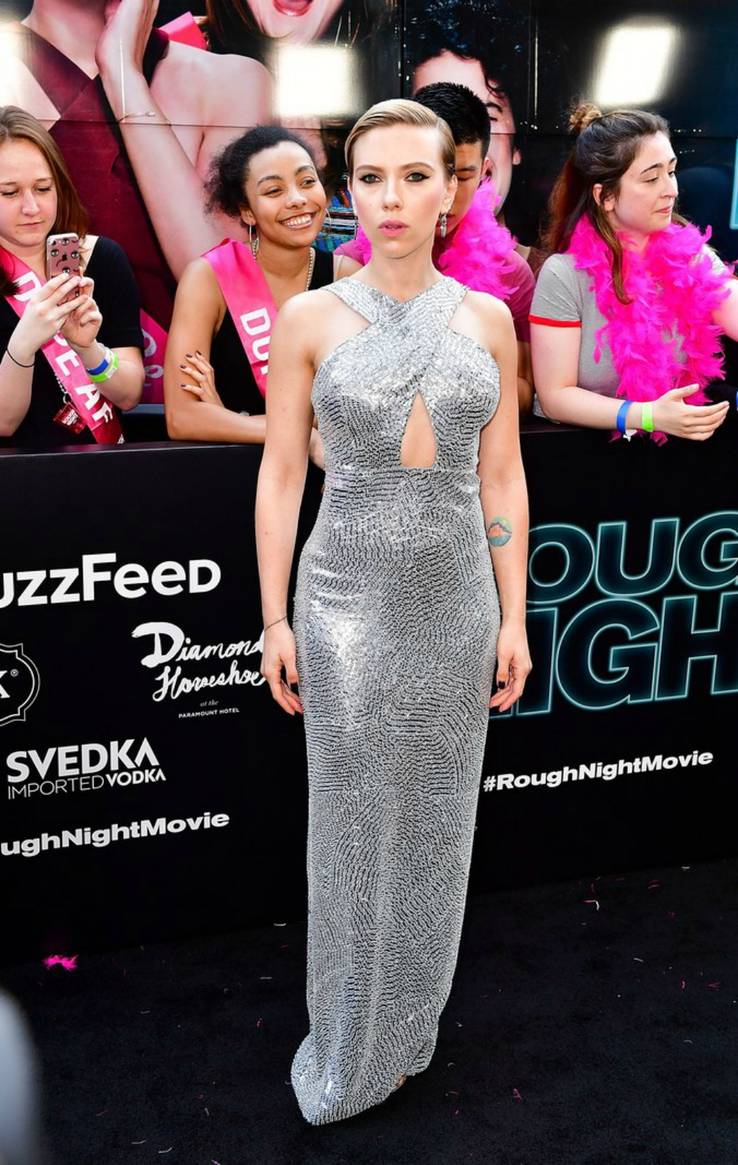 It takes courage to put on a shiny dress like the one you see above. Of course, Johansson has plenty of courage so we were not surprised to see her sporting the above dress at the premiere of the 2017 comedy Rough Night. According to Scarlett Johansson Fan, Johansson has said that she likes to be part of the creative process when it comes to designing dresses –
"I used to go binning around vintage stores when I was 10, but as I got older, I was able to shop like I really wanted to shop. All you have to do is go to Barneys in New York or Harvey Nichols in London, where you can check out all the collections."
She continued with, "I've become friends with a lot of designers who've made dresses for me, and I'm part of the creative process. I could never have somebody tell me, 'This is what you're wearing' or 'This is what's really hot this season.'
In the above image, Johansson is wearing a silver glittery dress that goes all the way down to the floor. Despite completely covering the actress's legs, the dress still looks extremely beautiful because it is short-sleeved and shows quite a lot of skin but in a tasteful as opposed to tacky way. The talented actress has opted to forego almost all accessories – except for a tasteful silver bracelet and simple earrings – and let the dress speak for itself. Johansson kept her makeup minimal (although she did go for a smoky eye) and her short hair was styled in a sleek style.
6

She Enjoys Exercise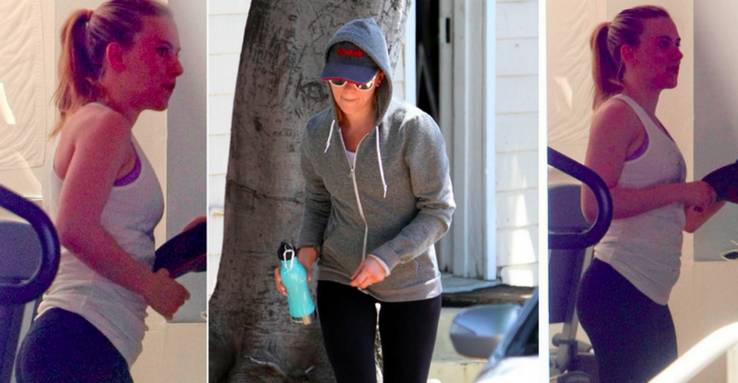 Being a Hollywood A-lister comes with a lot of responsibilities. For one, you always have to look good. And you always have to stay in shape. Thankfully for Johansson, she enjoys exercise, although she too has her off-days.
According to an interview with Vogue, Johansson said, when asked about whether she likes to exercise –
"Yeah, I like working out. Of course, like anyone, I have days when I don't want to go. Those are the days when you should go because then you stick to it. Once I get into a routine of going to the gym every day when I'm working, it's easy for me to just keep going. It makes me feel good. But once I start to slack, it's so hard to go back. Especially when you lose your muscle tone."
But what kind of exercise does she like the most, you might wonder? Apparently, Johansson has tried quite a few exercise routines and while she enjoys pilates and yoga she finds that she likes a full-body workout the most.
In the same interview with Vogue magazine, Johansson said – "It's pretty much the same. I do the same fitness routine as my big muscle-man trainer. A lot of it is endurance, stability, and strength training. I like to work up a sweat. I've tried Pilates and yoga and all that, and I like to dabble in different things, but I always come back to a good old-fashioned athletic, full-body workout."
5

Form-Fitting Outfits Couldn't Look Better On Her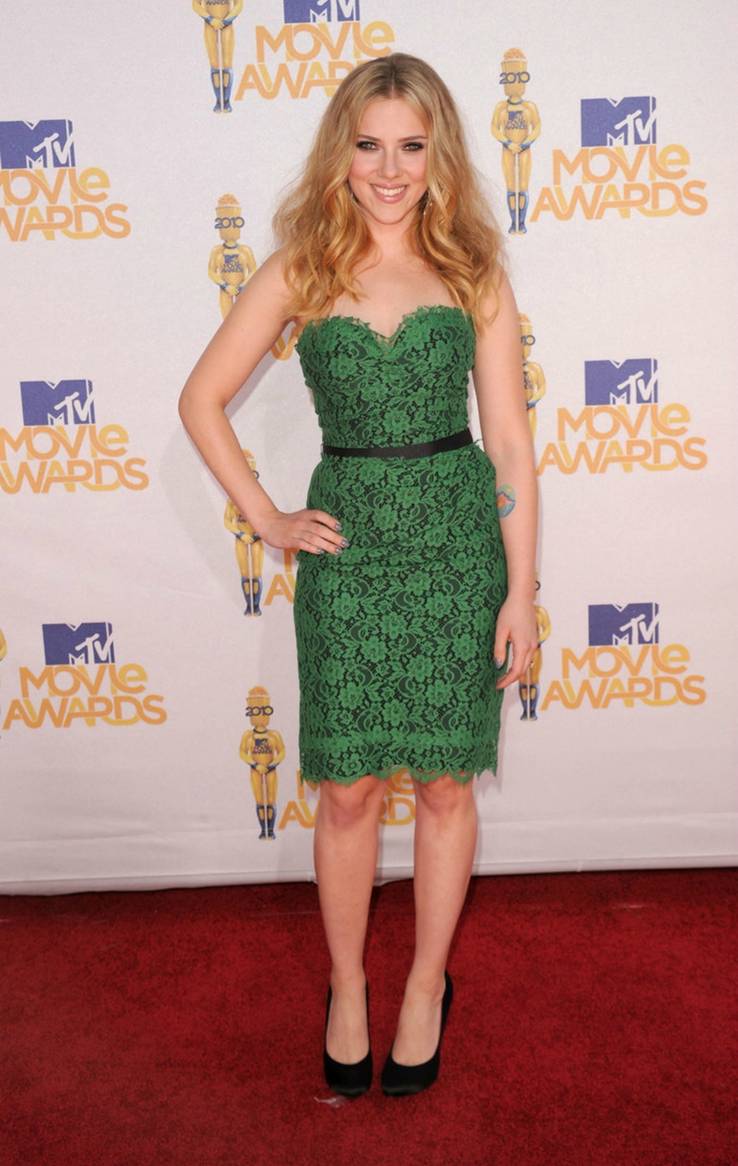 There's no denying that Scarlett Johansson looks amazing in form-fitting clothes. She never looks like she is trying too hard either perhaps because the form-fitting clothes she goes for simply accentuate her beautiful figure – she never tries to squeeze into clothes that are far too tight for her.
Take the image above as an example. In it, Johansson is wearing a green, tight-fitting Dolce & Gabbana dress. Johansson wore the dress to the 2010 MTV Movie Awards and she couldn't have looked better.
The tight green dress accentuated her curves and the black belt served to showcase her slim waist. Johansson paired the dress with simple black heels and opted to forego all accessories knowing that they would simply detract from her outfit as opposed add to it. She did, however, wear dangling earrings which were barely visible behind her loose curls. Johansson also decided to keep her makeup minimal although she did opt for a smoky eye to complete her look.
The above outfit is simple and elegant and yet it has something of old Hollywood glam to it. That's not surprising – Johansson loves old Hollywood and its icons. According to Telegraph, she said – "Rita Hayworth and Ava Gardner were my beauty icons growing up. I also idolised Judy Garland, because when I was a kid I wanted to be in musical theatre."
4

Back To Retro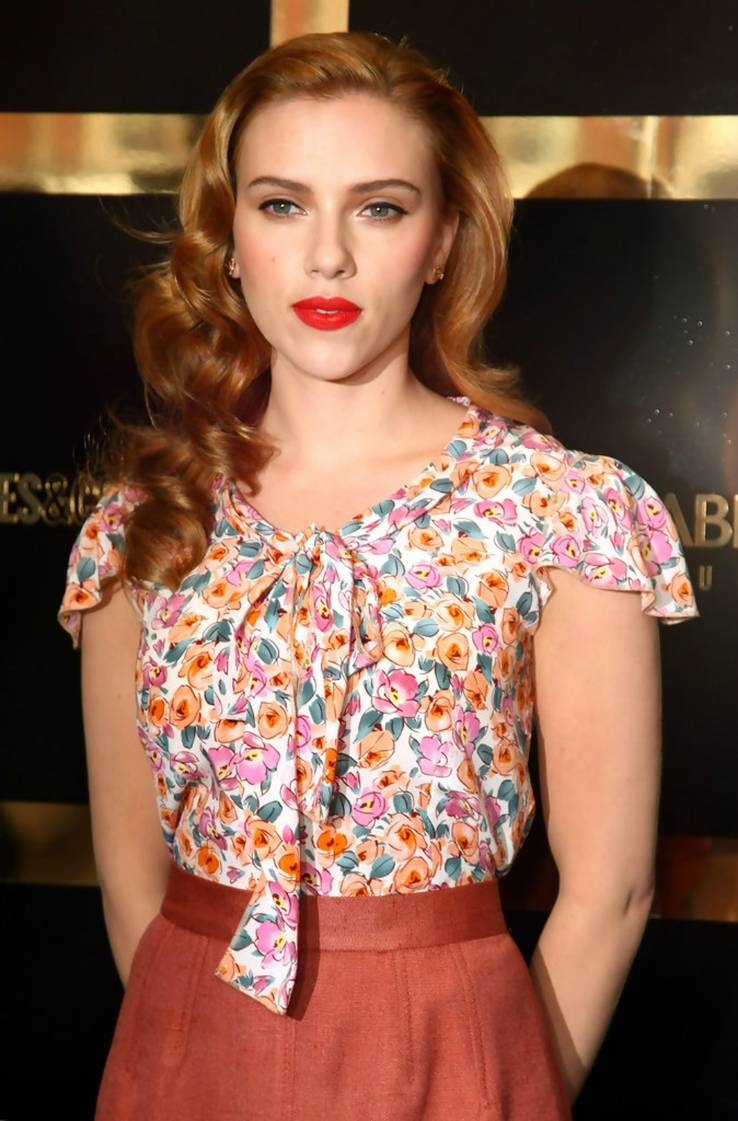 While the beautiful actress rocks modern dresses and futuristic gowns, she also loves retro clothes. Johansson is known for her love for old Hollywood and has admitted in the past to being inspired by old movie actresses such as Rita Hayworth and Ava Gardner, who were her beauty icons when she was younger.
Johansson's love for retro looks can be seen not only from the clothes she chooses for red carpet events – think retro patterns and long, feminine skirts – but also the hairstyles and makeup looks she opts for over and over again.
Over the years, Johansson has sported many vintage hairstyles such as 50's inspired curls and ponytails with extra volume. She also likes to go for dark liner and matte red lipstick which further gives her that old glam feel.
It's amazing how we can totally transform the way we look – all we have to do is swipe on some lipstick and some liner and wear curls to look like we stepped right out of the silver screen.
Johansson has always been fascinated by this transformation. In an interview with the Telegraph, she said – "I've always loved make-up. When I was a little girl, I used to sit by my mum's make-up table and watch her apply it. I was always fascinated by how she transformed. She was my mum one minute, then she would turn into this glamorous lady the next. And I have nice memories about make-up from being a little girl."
3

She Knows How To Wear Patterns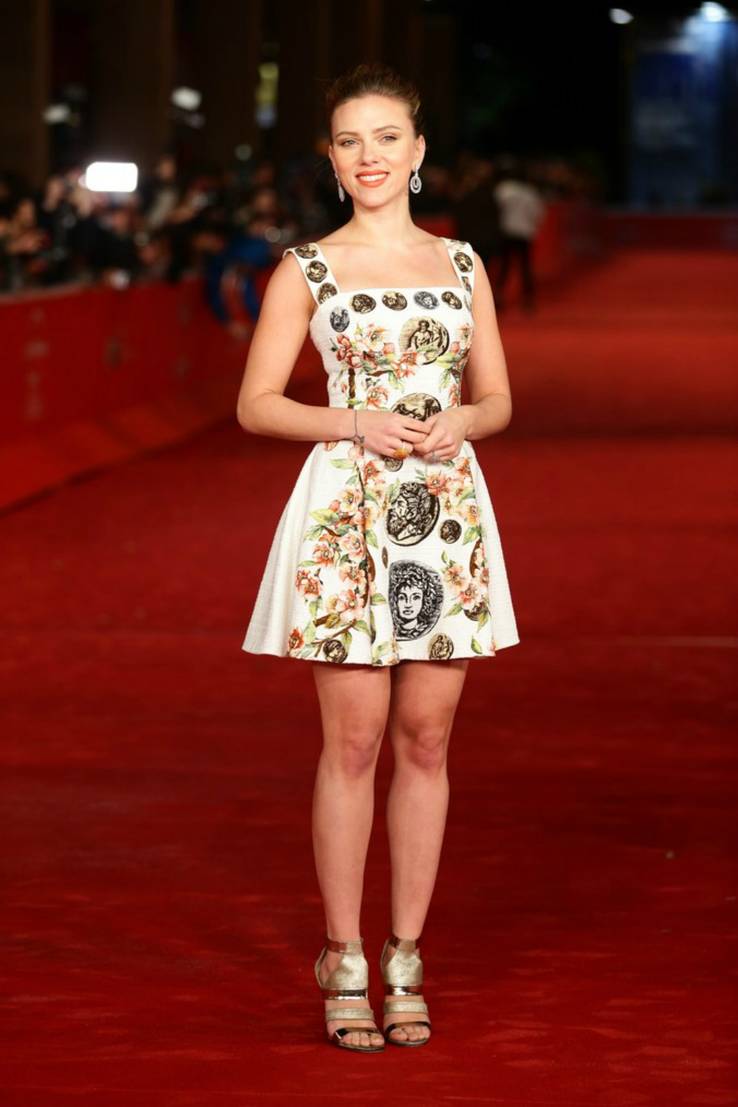 Johansson looks amazing in patterns which is why we wish she would wear it more often – not only at red carpet events but also in her everyday life. Just look at how stunning the talented actress looks in the image above.
In the image above, Johansson is wearing a short patterned dress that goes up just above her knees. Her neck, her arms, and her legs are exposed but because her cleavage is hidden the dress makes the actress look incredibly classy.
Johansson paired the dress with golden high-heeled sandals. She decided to forego all accessories except for dangling earrings so as to let the dress speak for itself. The actress knew that accessories would only serve to detract from her outfit as opposed to add to it.
Johansson wore her hair in a sleek bun and kept her makeup minimal. She did, however, opt for a bright lip which gave the look a pop of color and completed the outfit nicely.
Johansson wore the beautiful, Roman-inspired dress at the premiere of the 2013 drama and romance film Her which was held at the 8th Rome Film Festival.
This wasn't the first time that the talented actress decided to wear pattern to a red carpet event.
2

She Has Flawless Skin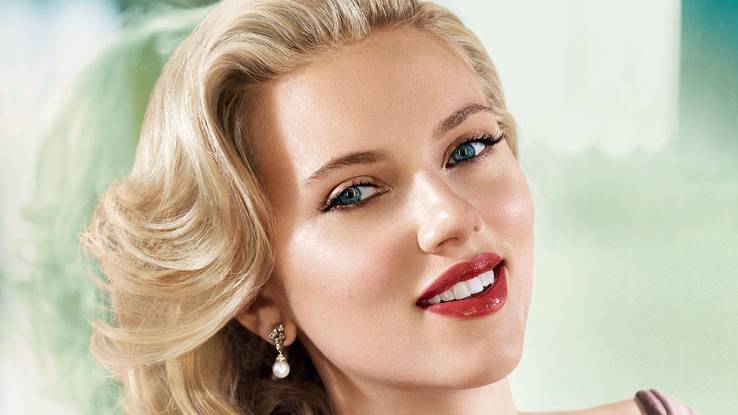 We all aim for beautiful skin even though sometimes it feels like an impossible thing to achieve. Indeed, very few of us can boast that we have perfect skin – we all get pimples and we all have acne scars. Plus, even complexion is almost impossible to achieve without makeup.
Johansson is a lucky lady in that her skin appears to be perfect although she has admitted in the past that it does act up once in a while. So, how does Johansson achieve such perfect skin? Apparently, she is really into natural skin care, according to Huffington Post –
"A while back, I started researching natural skincare. It's a nice way to treat your skin if you don't want to use all those harsh chemicals that a dermatologist would recommend."
In addition, according to Elle, Johansson always washes off her makeup, no matter how tired she is – "I never go to bed with makeup on, even if I come home at 4 a.m. My skin's sensitive, so I have to use things without fragrance, like Cetaphil. And I clean my makeup brushes once a week. People don't realize how dirty their sponges and stuff are! Bacteria—that's what makes you break out."
1

She Prepares For Her Roles Seriously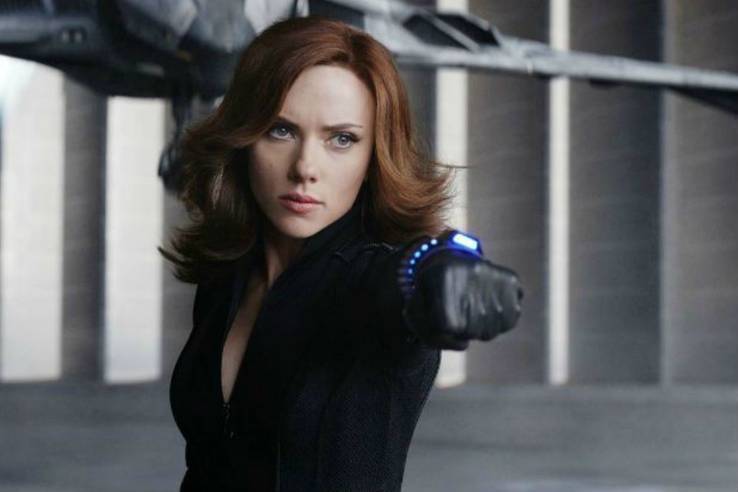 Another reason why Johansson is so popular in Hollywood, not only among her fans but also among Hollywood directors? Because she takes her roles seriously. She often goes for roles that seem challenging at first knowing that she will figure them out on the way.  Indeed, it is a good lesson in life: don't just go for things that you know you're good at. We all need a challenge once in a while or else we stop growing.
According to Buzzfeed, Johansson has said –
"I look for roles I know I can do, but I don't know exactly how I'm going to do them. I want to have some sort of abstract of the path of a character. I'd rather play a part that makes me uncomfortable than play a part I know I can play because I've played them before."
In addition, Johansson has said, according to Contact Music, that she feels best when she is challenged so it makes sense that she often goes for roles that are not exactly easy – "When I feel like I want to get to the bottom of something, when I'm engaged, that makes me happy. Using my brain, you know? That makes me feel good."
Source: Read Full Article