Halsey's new album Manic does not come out until Jan. 17, 2020. While that release date might seem far away, Halsey is making the wait a little easier for fans. The singer announced she plans to drop two songs from the album and a music video on Dec. 6.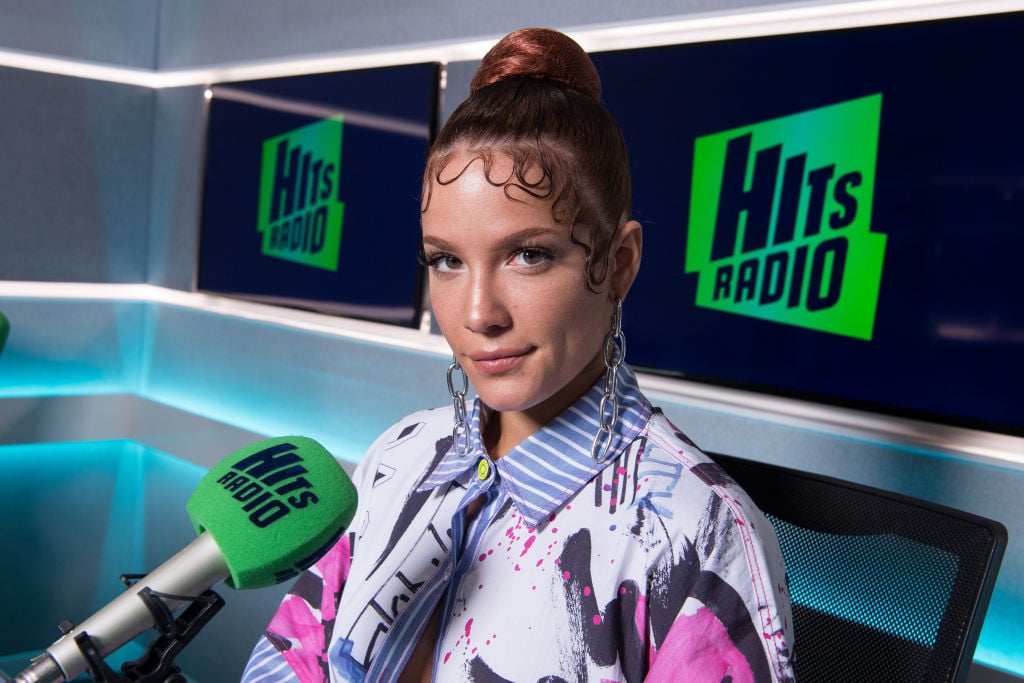 Halsey posted a video on Instagram
On Dec. 3, Halsey held an Instagram live to discuss the tracklist for Manic. The next day, the singer posted a portion of the live on her Instagram page.
The caption for the video reads, "I did I think one of my first, if not my first, Instagram live yesterday and I am talking like a moron cause I'm so GIDDY but I dropped this little bomb on everyone during it!!!!! 2 songs and a video coming 12/6 love you bye."
In the video, Halsey expressed how good she was at keeping secrets from fans.
"Two songs coming out December 6th. I won't tell you which yet, I'll tell you which tomorrow. And a music video," she said in the video. "It's literally only a couple days away. Oh my god, I'm getting so good at keeping secrets from you guys, it's kinda scary."
The singer posted the tracklist for 'Manic' earlier this week
Before hosting the Instagram live, Halsey posted a video on her social media revealing the tracklist for Manic. Some of the songs included in the album have already been released as singles. Fans have already heard "Without Me," "Clementine," and "Graveyard."
There are 16 songs on Manic, and three of them are featured guest interludes. Morissette, Suga of the Korean band BTS, and rapper Dominic Fike will each have an interlude on the album.
The first song on the album is titled "Ashley," which is Halsey's real name. For months, fans have speculated that Manic will be the first album Halsey releases as herself instead of a concept album with a persona.
Halsey announced which songs she will release on Dec. 6
On Instagram, Halsey announced the two songs she plans to release on Dec. 6. The singer will release "Finally // Beautiful Stranger" and "SUGA's Interlude." On social media, Halsey released cover art for the two songs.
"I'm releasing 2 songs from Manic on Friday. 'Finally // beautiful stranger' and 'SUGA's Interlude'. Two very different songs. Two very dreamy stories," Halsey wrote in an Instagram post.
Fans are ready for the new songs
The timing for dropping "SUGA's Interlude," could not be more perfect as both Suga and Halsey will be performing at KIIS Jingle Ball on Dec. 6. On social media, BTS fans expressed how excited they were that Suga's collaboration will be a single.
"YOONGI'S COLLAB WITH HALSEY (SUGA'S INTERLUDE) COMES OUT FRIDAY HWISWTWFUDHWHISKQOJXHAISJKASB YOU NEVER REST WHEN YOU ARE AN ARMY," wrote a Twitter user.
"suga's interlude could sound like … anything .. like I have no idea what to expect…I wanna see the credits tho & I hope yoongi and/or halsey talk about the creative process," one fan tweeted.
Halsey's fans also celebrated that they will have two new songs from their favorite artist on Dec. 6.
"I am so excited for #finallybeautifulstranger," a fan tweeted.
Source: Read Full Article