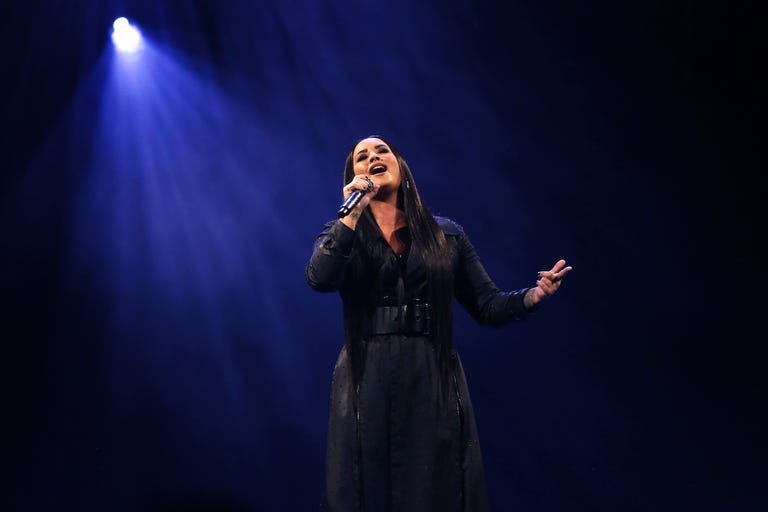 Demi Lovato has reportedly been hospitalized in Los Angeles following a possible drug overdose. Although the Los Angeles Police Department has confirmed responding to a call at 11:39 a.m to The Hollywood Reporter, they declined to name an individual or provide many further details.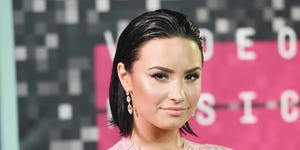 As of 5 p.m. EST, Demi's condition has been described as "stable" by People magazine (she had been treated with Narcan in the hospital), and fans have used the hashtag #prayfordemi to send their support. Celebrities and A-listers have also taken to social media to send heartfelt messages and their love:
Ariana Grande
i love u @ddlovato
Brad Paisley
My friend @ddlovato is one of the kindest, most talented people I've ever met. Praying for her right now, addiction is a terrifying disease. There is no one more honest or brave than this woman.
Shawn Mendes
Demi Lovato, I know you're a strong woman. I love you and I hope you get better! ? #PrayForDemi
Lili Reinhart
praying for @ddlovato and her health. When I was 14, she was an idol to me in how she spoke so openly about mental health. And now she continues to inspire thousands of young men and women with her body positivity messages. Addiction and mental illness doesn't discriminate. ?
Victoria Justice
Praying for Demi Lovato ??♥️
Very sad to hear this news…
Adam Lambert
Hang in there @ddlovato – sending good energy and love.
Ellen DeGeneres
I love @DDLovato so much. It breaks my heart that she is going through this. She is a light in this world, and I am sending my love to her and her family.
Tyra Banks
Addiction is not a choice.
My heavy heart sends healing love to @ddlovato, and I pray she recovers fully and with great health. ?
Bruno Mars
Sending love and prayers to Demi Lovato ?
Alyson Stoner
only love and support, save the rest ?. ❤️ @ddlovato
Kehlani
sending huge recovery love to Demi. this is a very personal moment and respected delicately. all we can do is send our best wishes and love. addiction isn't simple nor easy. you're very loved, @ddlovato you'll beat this as you did before. ??
Bebe Rexha
I'm praying for you with everything in me @ddlovato. You are so loved.
Wendy Williams
So sorry to hear about Demi Lovato being hospitalized. Sending love and healing prayers to her.
Adam Rippon
Thinking of and sending love to @ddlovato. Addiction is very real.
Mandy Gonzalez
My heart goes out to @ddlovato and all others struggling with addiction. She is only 25. 25. #FearlessSquad send your love.
Kesha
Love u @ddlovato ❤️thinking of you + your family + fans + friends ?praying for you and thinking of you ?
Jonathan Van Ness
? please pull through
Ruby Rose
My whole heart and my whole soul is with @ddlovato today. I adore you and so does the entire world. You will fight this and you will come out of it even stronger. Addiction is powerful beyond measure, but you can defeat it. I love you.
Kat Dennings
Sending lots of good thoughts and love to @ddlovato
Follow Jasmine on Instagram.
Source: Read Full Article