It turns out Lindsey Buckingham wasn't "fired" from Fleetwood Mac after all. According to founding member Mick Fleetwood, it was more like he was divorced.
"We don't use that word [fired] because I think it's ugly," Fleetwood has told America's CBS News.
"And it's not a question that Lindsey has huge amounts of respect and kudos [for] what he's done within the ranks of Fleetwood Mac and always will. But it's like a marriage that came to an end and there are reasons why."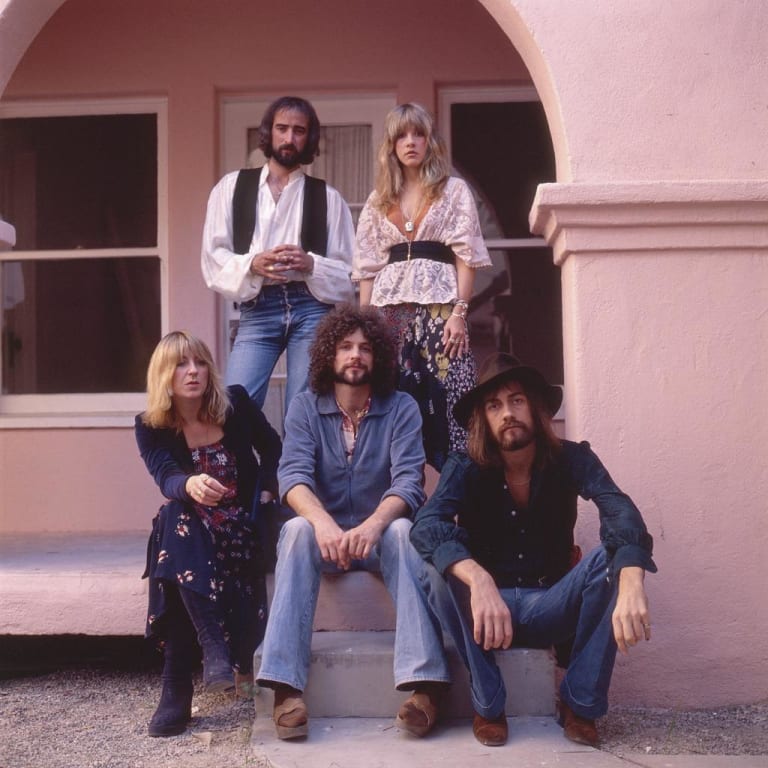 The classic line-up of Fleetwood Mac (clockwise from top left): John McVie, Stevie Nicks, Mick Fleetwood, Lindsey Buckingham and Christine McVie.
Singer Stevie Nicks said of the split: "This team wanted to get out on the road. And one of the members did not want to get out on the road for a year.
"We just couldn't agree. And you know, when you're in a band, it's a team. I mean I have a solo career, and I love my solo career, and I'm the boss. Absolutely. But I'm not the boss in this band."
Of course, the band has had its share of splits in the past. Nicks and Buckingham were in a fiery relationship when the pair joined Fleetwood Mac in 1974, before breaking up for good during the cocaine-fuelled recording sessions for the band's most famous album, Rumours, in 1976.
John and Christine McVie also divorced around the same time, after eight years of marriage, and for a time barely spoke to each other about anything other than musical matters.
Nor is it the first time Buckingham has departed the band acrimoniously on the eve of a tour. In 1987, he left after a heated argument, and did not rejoin the line-up until 1997.
In the interview, Nicks also revealed that Finn was not the only replacement singer the band considered.
"We sat around a table and we just started listening to everybody we could think of," Nicks said. "Anywhere between, you know, 27 and 65. It was like — it was crazy!"
Neil Finn was not the only singer considered as a replacement for Buckingham.
Finn, who turns 60 next month, joked that he had "just made it" under the age cut-off.
There is no news yet of an Australian leg for the planned tour. Fleetwood Mac last visited these shores in 2015, with the classic Rumours-era line-up.  Chances are, they will never visit in that incarnation again.
Facebook: karlquinnjournalist Podcast: The Clappers Twitter: @karlkwin
Source: Read Full Article