In the 1990s, the Spice Girls were the hottest girl group sensation in the world. Their hits such as "Wannabe" and "Spice Up Your Life" topped charts around the world and got people everywhere dancing. The five singers have gone on to enjoy successful solo careers as well, including as fashion designers and reality show judges.
Ginger Spice was the first one to leave the Spice Girls
In 1998, Geri Halliwell — who was known to fans by her nickname "Ginger Spice" — sent shockwaves around the world when she announced she'd left the Spice Girls because of depression and differences she had with the group. At the time, the group was getting ready to embark on a North American tour, which they ended up doing without her.
The Spice Girls became known for popularizing the phrase "girl power," often accompanying it with a peace sign. The group empowered girls and women around the world to embrace their inner strength. But even though the phrase became popular because of Spice Girls repeatedly saying it, Ginger Spice was known for saying it the most.
By early 2001, the group had disbanded and the singers began to pursue their own projects.
The Spice Girls had a reunion tour in 2019
The Spice Girls eventually got back together for their first reunion tour in 2008. The tour ended up being cut short due to family reasons. In 2012, the group surprised the world by reuniting at the opening ceremony of the Olympics in London for a special performance of "Wannabe" and "Spice Up Your Life."
In 2018, the group announced plans for a second reunion tour the following year. The reunion coincided with the group's 25th anniversary. Unlike their worldwide first reunion tour, the Spice World 2019 tour was limited to dates in the UK and Ireland.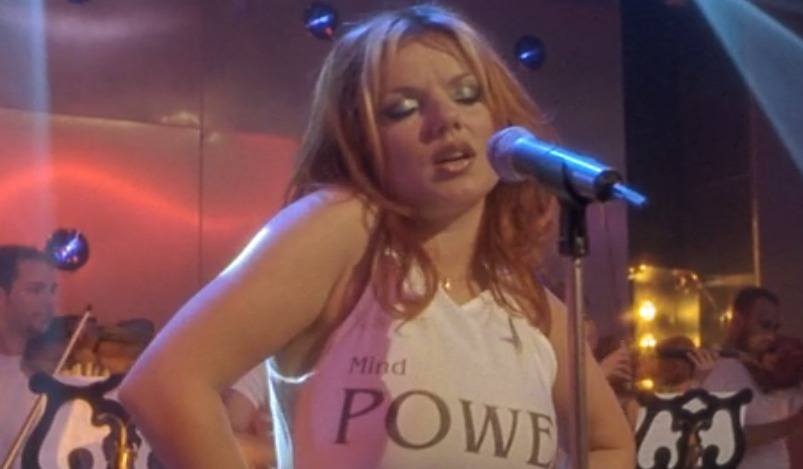 Ginger Spice had an interesting reason for joining the Spice Girls reunion tour
Halliwell joined the Spice Girls reunion tour in 2019, and on her online show Rainbow Woman, the singer talked about how she found the inspiration to join her old girlfriends on tour. She felt "lonely" after she'd left the group in the late '90s, and found strength from an unlikely source.
"I gave my life 100% to music. Then when I got to my thirties, I found it so difficult because the teenage bravado had run out and I wasn't sure where I belong," Halliwell recalled.
Halliwell found happiness in horseback riding and her trusty steed, Beauty. "When I found Beauty, I got my courage back," she remembered. "When I'm out there I'm no other identity other than just a woman on a horse feeling brave — that's it. And sometimes it just feels amazing to feel that."
When it came time for the Spice Girls' highly-anticipated reunion tour, Halliwell said that Beauty was responsible for getting her back in the performing saddle — no pun intended.
"Stepping out on stage with the Spice Girls again, I felt, 'You know what? It's all right.' The feeling of wanting to connect, the feeling of freedom and joy was greater than the fear," she said. "Beauty taught me that."
Source: Read Full Article