Replay
Joe Jackson, the patriarch of one of the most successful pop dynasties in music history, has died. He was 89.
Jackson, the father of pop superstars Michael Jackson and Janet Jackson, and the man who crafted the iconic boyband The Jackson 5, was a controversial figure.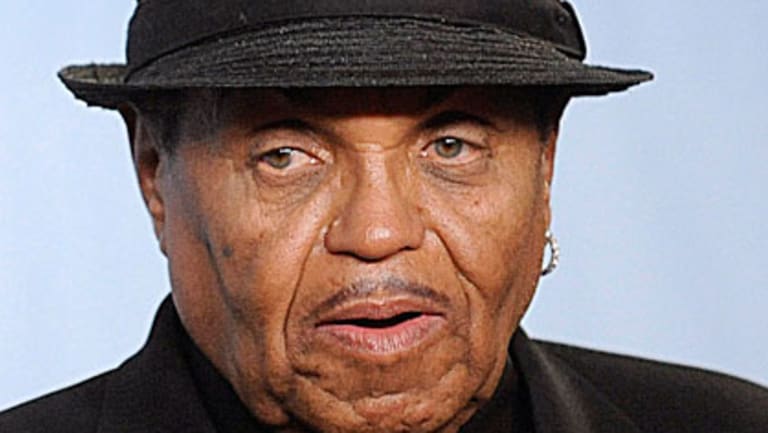 Joe Jackson, who has died, aged 89.
In life he was as revered for the musical success he built for his family, as he was reviled for the claims of emotional and physical abuse levelled later by some of his children.
The website TMZ first reported Jackson's death; it said he died after a battle with cancer.
Jackson was born in Fountain Hill, Arkansas, on July 26, 1928, and worked as a steelworker and later became a boxer.
He married Katherine Scruse in 1949 and they had ten children: Maureen (Rebbie), Sigmund (Jackie), Toriano (Tito), Jermaine, La Toya, twins Marlon and Brandon, Michael, Steven (Randy) and Janet.
In the 1960s Jackson created a musical act featuring five of his sons, Jackie, Tito, Jermaine, Marlon and Michael.
The Jackson 5, as they would eventually be known, signed with Motown Records in 1969 and launched with four consecutive number one hits: I Want You Back, ABC, The Love You Save and I'll Be There.
In a career spanning decades, The Jackson 5 sold approximately 75 million records worldwide and were inducted to the Rock and Roll Hall of Fame in 1997 and the Vocal Group Hall of Fame in 1999.
Several of the Jackson children would follow with successful careers as solo artists, though by a long measure the two most successful were Michael, whose career notched up record sales in the range of 350 million worldwide, and Janet, with around 100 million in record sales to her name.
In later years, however, the public image of Joe Jackson was clouded by claims made by some of his children that he was an abusive father.
Notably, Michael Jackson told interviewer Oprah Winfrey that his father was emotionally and physically abusive.
Joe, his wife Katherine and several of the Jackson siblings denied the claims, though Joe Jackson did admit to whipping his children with a belt as punishment, though such force was, when discussed, always characterised as consistent with the discipline standards of the time.
Jackson was predeceased by two of his sons: Marlon's twin Brandon, who died in 1957, shortly after he was born, and Michael, who died in 2009.
He is survived by his wife Katherine, their children Rebbie, Jackie, Tito, Jermaine, La Toya, Marlon, Randy and Janet, 28 grandchildren, including Michael Jackson's children Paris, Michael Joseph Jackson Jr and Prince Michael Jackson II (also known as Blanket); he is also survived by a daughter, Joh'Vonnie, from a long-term extramarital relationship.
Source: Read Full Article