We have to apologize to Justin Bieber and Selena Gomez because we believe that miracles do happen and dreams do come true. So far, this has not yet happened.
Yes, we understand how complicated it all is. There is the history of Bieber's stupid behavior that is so well documented. There is nothing anyone can do to take that back. There were times when Justin and Selena were back together only to be thwarted by more troubles.
There is also the refusal for Selena's mom to accept that Justin is back in her life. But there is more to consider now.
Hollywood Life says that the rumor is that Justin is so depressed about the fact that he is not even able to send text messages to Selena during the "break" they both agreed to have. This is making Justin so sad that even the most jaded person will feel a bit sad for him. Justin Bieber was ready to propose to Selena Gomez.
To Selena's mom: Yes, Bieber hurt your daughter in ways that are probably unforgivable in your mind. However, he is a different guy now. He is learning about spiritual stuff, going to church, and finding his way to become a more mature adult.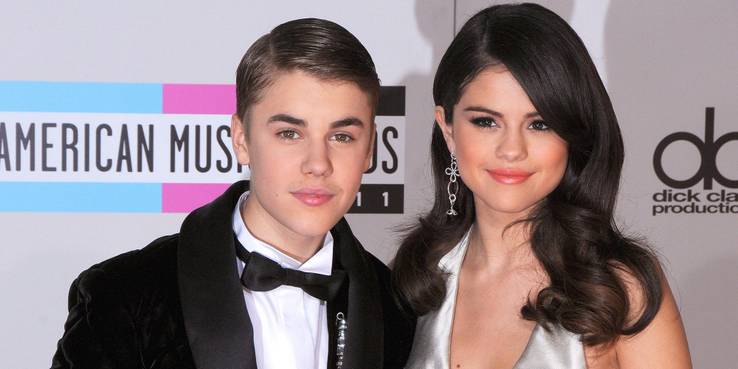 Believe us, there is no teenager in the world that can withstand the pressures and temptations of being a global superstar. This automatically corrupts everyone.
However, at the end of this particular story, Bieber clearly loves Gomez. Allow craziness to pass aside, and it is very clear he loves her tremendously. Just look at the photos of them doing "normal" stuff like riding bicycles. They are obviously having a really good time.
Sometimes, the public seems to take ownership of superstars and that makes their lives miserable. Everyone has the right to a certain level of privacy and to find a truly loving relationship with a person that they respect and with that special one that respects them back. There is nothing greater in the world than this.
Regardless, whatever the reason for their split, it seems that the lack of communication is taking its toll on Bieber. Sometimes it's hard to move on, even when you're spotted out and about with other women.
Source: Read Full Article