Actor Sacha Baron Cohen, best known for his characters Ali G and Borat, has paid infamous criminal O.J Simpson $20,000 to star in his next film.
According to Page Six, Cohen wore an elaborate disguise to meet with Simpson to discuss the deal in a Las Vegas hotel room. Sources state that Simpson demanded the cash before he would even meet with the actor. "O.J would not even get in the hotel room until he was paid a sack load of cash," the anonymous person stated. "There was no way Sacha could have got O.J into the room without paying money."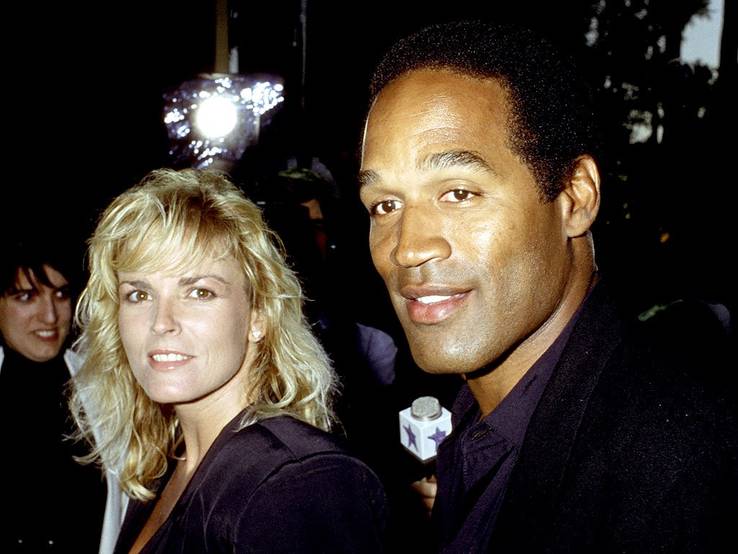 PREVIOUSLY: SHOCKING THINGS YOU DIDN'T KNOW ABOUT OJ SIMPSON 
The news has come as a blow for the family of Simpson's late ex-wife Nicole Brown, who was murdered along with her friend Ron Goldman outside her Brentwood home in 1994. In one of the most highly publicized murder cases of the century, Simpson was tried and eventually acquitted. He went on to commit armed robbery and served nine years behind bars before his release at the end of last year. While he was found not guilty of the murders of Goldman and Brown, he lost a civil suit brought against him by the Goldman family and was ordered to pay $33,500,000. They believe that if Simpson did receive any money from Cohen for a film deal, the money should go directly towards paying his civil-judgment debt. Their lawyer spoke on behalf of Ron Goldman's dad, Fred. "Paying money – cash no less – in secret to O.J Simpson is 100 percent unadulterated sleaze," attorney David cook stated. "This is nuts."
Brown's sister, Tanya, shared the sentiment that paying Simpson for anything was a deplorable act. "Nicole and Ron are two human beings who were brutally murdered," she told the press. "This is not a joke, nor is it entertainment." Nicole Brown was just 35 years old at the time of her murder. Her two children, whom she shared with Simpson, were upstairs sleeping when their mother was killed.
Sacha Baron Cohen has yet to confirm or deny the reports.
Source: Read Full Article