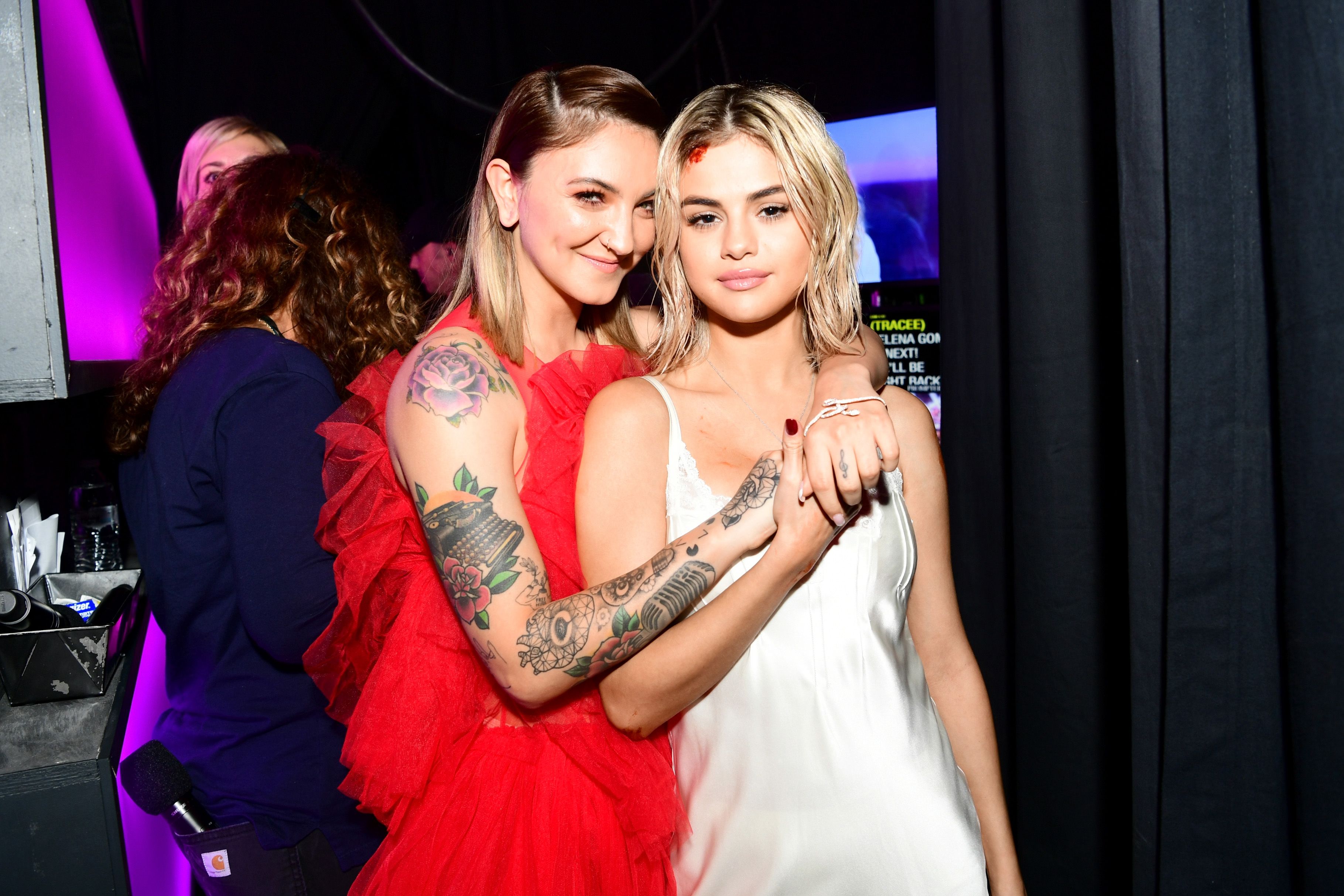 Selena Gomez and singer-songwriter Julia Michaels just released a new song together called "Anxiety." The track, which leads Michaels' Inner Monologue Part 1 EP, is a stark, honest, and sometimes snarky portrait of living with depression and anxiety.
Both artists have been open about their mental health while being in the spotlight. Here's what the duo had to say about the song itself.
Gomez opened up about the track (and her friendship with Michaels) in a touching Instagram post. "My sweet soul sister. Julia you have been a huge part of my life," she wrote. "You have taught me how to have courage when I have self doubt. This song is extremely close to my heart as I've experienced anxiety and know a lot of my friends do too. You're never alone if you feel this way. The message is much needed and I really hope you guys like it!"
Selena has been vocal about her mental wellbeing in the past few years, sometimes taking breaks from the public eye or even social media to help cope. She previously told Harper's BAZAAR for her March 2018 cover story:
Michaels—who's previously worked with Gomez for songs like "Bad Liar," "Hands to Myself," and "Good for You"—explained the song in a press release:
Michaels' Inner Monologue EP continues such themes of brutal honesty and transparency. She says the six-track project is "literally my innermost thoughts and feelings" on topics including "love, heartbreak, anxiety, and depression."
"A lot of the songs are sung as if I'm talking to myself or somebody else," Michaels also said of the EP in a statement. "I always try to be very conversational, because I feel like I'm trying to get everything out of my head, and this is the only way I know to do that."
Fans of her breakout hit "Issues" are well aware that the singer-songwriter has a blunt, straightforward approach to songwriting, but her relatable, no-nonsense honesty is part of her appeal. "My main thing is to build a connection, I think that's so important, and I hope that I am," she previously told BAZAAR.com.
See the full lyrics to "Anxiety" below:
Source: Read Full Article