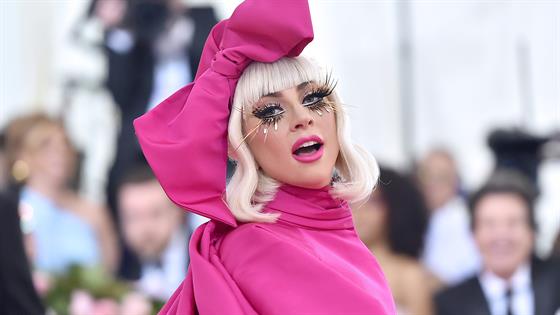 New music Fridays are a thrilling, yet daunting prospect for any music lover.
It's essentially a weekly holiday where fan-favorite artists and fresh faces alike drop their latest offerings for all the world to hear, flooding streaming services and digital retailers with an onslaught of aural goodies. But who has the time to sit there and listen to everything before updating their playlists? There's just too much good stuff! (And, if we're being honest, usually a few stinkers, too.)
As it turns out, we do. Welcome to The MixtapE!
Well, music fans, this isn't exactly how we saw our Memorial Day weekends going when we headed into 2020. But nevertheless, here we are, continuing to practice social distancing as we figure out what a holiday weekend looks like in the age of coronavirus. The good news? There's plenty of truly excellent new music to serve as the soundtrack for however you plan on passing the time over this long-weekend. As always, we've listened to (nearly) all of this week's new releases and returned with our picks for the best of the best.
Your playlist for Memorial Day Weekend 2020 has arrived. You're welcome!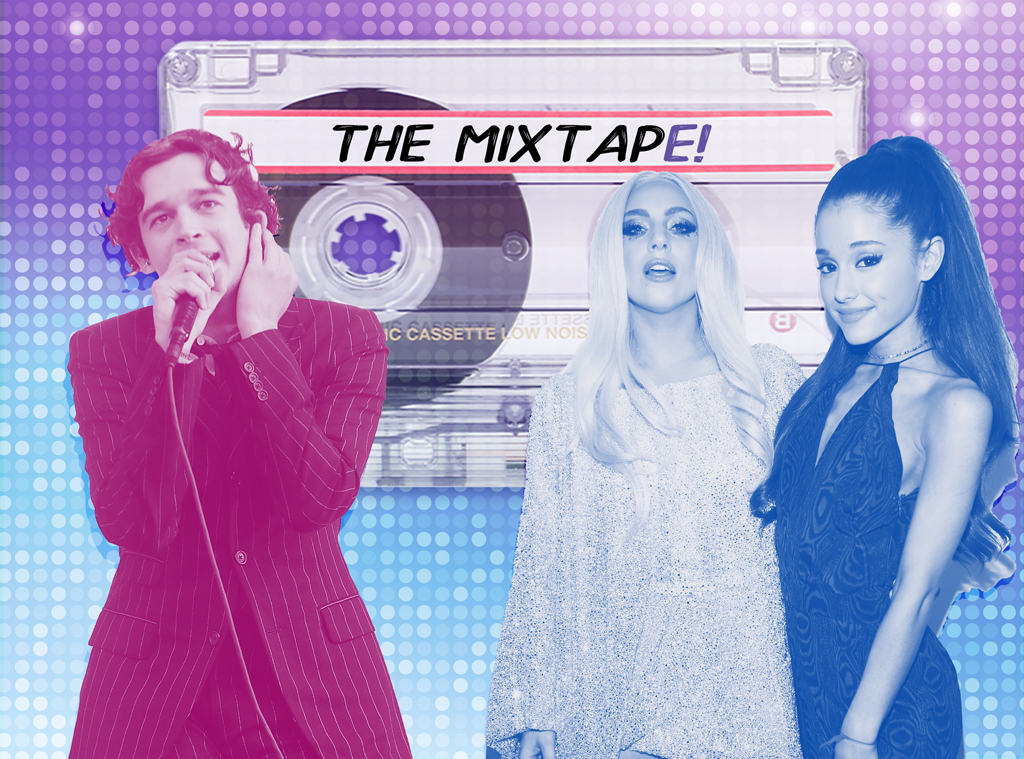 Getty Images/E! Illustration
Lady Gaga feat. Ariana Grande — "Rain on Me"
We're a week away from the long-awaited release of Chromatica, and Mother Monster has only made our anticipation grow with the release of this truly delicious duet. As she and Ariana trade verses about leaning into pain over a a heavy-hitting disco-driven beat, Gaga delivers on the promise that this new LP is a return to her pure pop days. The commanding "Rain. On. Me" before the beat drop sends us every time. This one's a real moment.
Carly Rae Jepsen — "Stay Away"
Bless the benevolent Jepsen who, this week, gifted fans a B-sides companion album for last year's excellent Dedicated that matches in both length and quality. All 12 tracks are pop perfection, but if you're looking for a way in, this standout track is a great place to start. It's Jepsen at her best: lovesick, dance-y, delightful.
The Weeknd feat. Doja Cat — "In Your Eyes (Remix)"
Abel's timing releasing this remix couldn't be any better, given Doja's recent ascendance to the top of the Billboard Hot 100 with a remix of her own. And we've got to say, the "Say So" star, all breathy vocals and badass bars, sounds right at home amid the late '80s synths on this standout track from After Hours.
UMI — "Open Up"
The rising R&B star gives another taste of her forthcoming EP Introspection on this slinky and only slightly devastating mid-tempo song as she owns up to her shortcomings when it comes to love. Get into her now because we have a feeling you'll be hearing her name a lot more soon.
Tove Lo — "sadder badder cooler"
To mark the release of the expanded version of her sublime 2019 album Sunshine Kitty, our favorite Swede has shared this new cut off the Paw Prints Edition. The track, which finds her remarking on all the ways, both negative and positive, she's been left changed from heartbreak, is ultimately empowering and absolutely slaps. As if there was any doubt.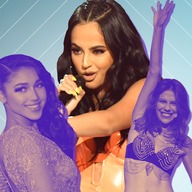 Read
Latin Pop Primer: The 15 Female Artists You Need to Know Now
Isabela Merced — "apocalipsis"
Ever since the release of the bilingual bop "PAPI" in 2019, we've been waiting impatiently to hear more from Merced. Well, with the release of her EP The Better Half of Me, this week, we finally got our wish. And it turns out it was well worth the wait. On this sultry standout, the collection's opening track, she flits between English and Spanish with ease over a slinky production that has us dreaming of warm summer nights spent somewhere south of the border.
Foxes — "Love Not Loving You"
It's been four years since British pop chanteuse Louisa Allen released her sublime and sinfully slept-up second album All I Need, and she's finally back with the lead single from a forthcoming third album. On the typically impressive pop production, she sings of learning to love herself after getting over loving a jerk who didn't deserve it. If there's any justice in the world, this one will be huge.
Yellow Days — "Love Is Everywhere"
We're new to the insanely soulful sounds of English singer George Van Den Broek, but now that we've discovered this track off his forthcoming LP A Day in Yellow Beat, we can't wait to hear more.
Bonus Tracks:
Avenue Beat — "i really don't like your boyfriend": The second we heard the country-pop trio (which a much harder emphasis on the pop half of that equation) deliver the line "please tell me why you chose to date this piece of human trash?" we were absolutely hooked.
BRELAND — "WiFi": The "My Truck" star proves he's no one-trick pony on this standout trap-country hybrid off his self-titled debut EP.
Thunder Jackson — "Find Yourself": This synth-heavy track is giving us shades of Francis and the Lights and should put the Oklahoman newcomer on the map.
deadmau5 and The Neptunes — "Pomegranate": This is one collab we never saw coming, but, clearly, all bets are off in 2020. And maybe that's a good thing because this thing positively shimmers thanks to Pharrell's smooth vocals and the summer vibes.
park hye jin — "Like this": The YouTube-taught Korean artist dives headfirst into house music on this lead track from her forthcoming sophomore EP How Can I.
JC Stewart — "I Need You To Hate Me": After going viral with his quarantine-take on the Friends theme song, the pop up-and-comer delivers an original track that's just as worthy of your attention.
KYLE — "What It Is": The "iSpy" rapper/singer comes to terms with a failing relationship on this stellar new track.
TRACE — "HARD TIMES": On her first release after going independent, TRACE delivers what feels like a theme song for this moment in time.
Ellie Goulding — "Power": On its official lead single, the British songstress gives us yet another tantalizing taste of her forthcoming fourth album.
NCT 127 — "Punch": The K-pop princes pack quite the punch on this heavy-hitting new track featured on NCT #127 Neo Zone: The Final Round, the just-released repackage of their second studio album.
Happy listening!
Source: Read Full Article