The Monkees found success in the United States and the United Kingdom. During an interview, The Monkees' Davy Jones said Americans had a very different attitude toward entertainers than the English. He said a certain thing happened when an entertainer touched the hearts of Americans.
Davy Jones revealed why The Monkees were 'very lucky' in the U.S.
Jones was the only member of The Monkees who was originally from England. During a 1999 interview with E! Entertainment, Jones discussed his feelings about the U.S. "We're very lucky because we got newscasters, and radio stations, and people all around this country, that grew up with The Monkees you know," he said. "And it's a country that embraces entertainmeners and talent unlike England and some other places. They always want you to prove yourself over and over again. Once you touch the hearts of the Americans, its stays with them."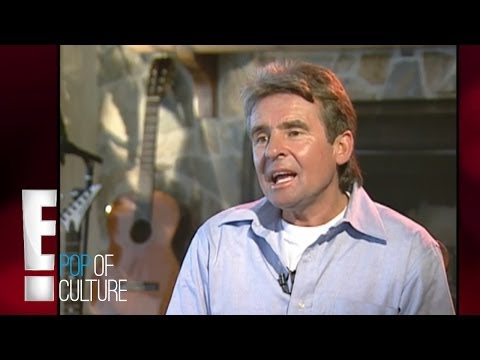 Davy Jones said being a member of the Prefab Four was 'only' the 1st stage of his life
Jones said being a member of The Monkees had an incredible impact on him. "And I get so much out of having been Davy from The Monkees, even now to this day," he said. "In a way, we have a great responsibility, but I do believe not to get too far out here right now, that this opportunity that I've been given to be this celebrity that people know is only the first stage of my life."
Jones said The Monkees gave him the opportunity to help others. "I'm going to be afforded the opportunity to help and care for people that I haven't even met yet," he opined. "I just feel that something else is waiting for me there."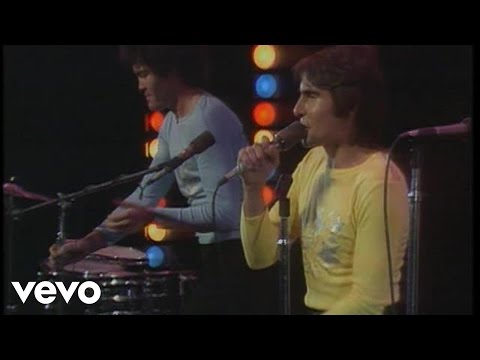 The audiences in the U.S. and the U.K. reacted to The Monkees' albums and songs
The Monkees were massively popular in the United States. Four of their albums topped the Billboard 200: their self-titled album, More of the Monkees, Headquarters, and Pisces, Aquarius, Capricorn & Jones Ltd. In addition, the Prefab Four produced three Billboard Hot 100 No. 1 singles: "Daydream Believer," "Last Train to Clarksville," and "I'm a Believer." Three of their other singles — "Valleri," "Pleasant Valley Sunday," and "A Little Bit Me, A Little Bit You" — also reached the top 10.
Listeners in the United Kingdom seemed less appreciative of The Monkees' music. The Official Charts Company reports two of their albums hit No. 1 there: The Monkees and More of the Monkees. Meanwhile, only four of their songs hit the top 10: "Daydream Believer," "A Little Bit Me, A Little Bit You," "Alternate Title" (which was known as "Randy Scouse Git" in the U.S.), and "I'm a Believer." Only the latter reached No. 1. The Monkees found an audience in the U.S. and the U.K. — even if they were more successful in the U.S.
Source: Read Full Article