XXXTentacion, who was shot by two assailants driving an SUV in an apparent robbery, was putting the final touches on his new dream home in Florida at the time of his death.
According to TMZ, XXXTentacion, born Jahseh Dwayne Onfroy, paid $1.4 million in November for the Parkland mansion that was just a few miles from where he was shot. The almost 6,000 square foot home, which sits on an acre of land, has four bedrooms, five bathrooms, and a swimming pool. Neighbors say the construction company was nearly finished and had been installing a security fence around the property. XXXTentacion, who moved into the home recently, was quiet yet friendly, according to neighbors.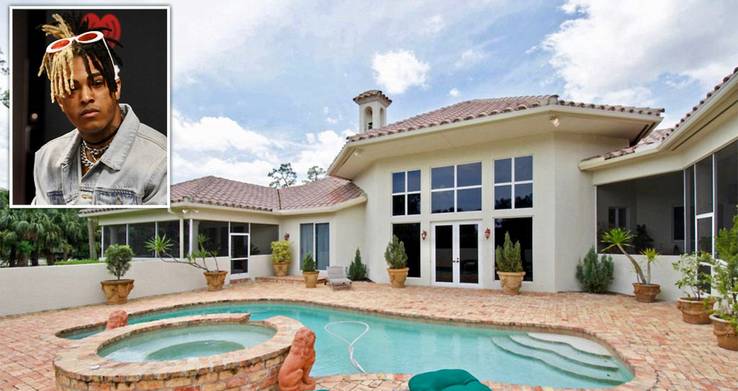 The rapper, who released his debut album last summer, was leaving a motorcycle shop when he was gunned down. Witnesses said the assailants took a Louis Vuitton bag from the star's car after they shot him. The 20-year-old just released his second album, ?, in March. It debuted at number one on the Billboard 200.
XXXTentacion, a Florida native, was born in Plantation. His parents, Dwayne Ricardo Onfroy and Cleopatra Bernard, were originally from Jamaica. He became interested in music in middle school after his mother enrolled him at Sheridan House Family Ministries, where he learned to play the piano and the guitar. In high school, he struggled with depression and insecurity and was often in fights. He dropped out in the 10th grade and was eventually arrested on gun possession charges. While in detention, he began freestyling. In 2014, he released his first EP, The Play, soon after his release.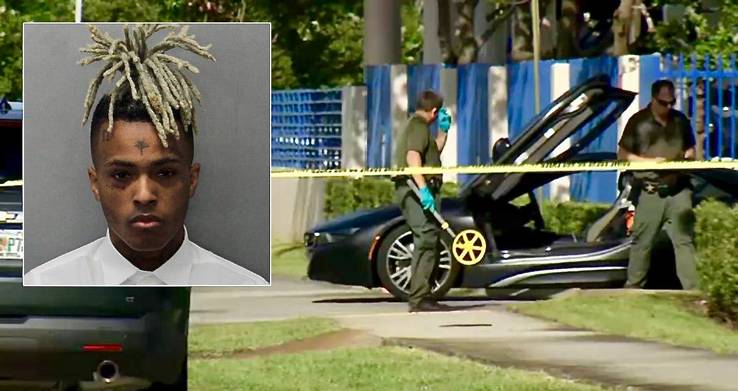 The rapper's success was repeatedly interrupted by his legal problems. After posting bail, he continued working on his debut independent album, Bad Vibes Forever, yet he missed the release date after he was arrested on multiple charges.
In recent months, as he worked on his new home, XXXTentacion seemed to avoid further conflict. The house, which is located at the end of a circular paved driveway, is guarded by two lion statues. The interior still hadn't been decorated by the rapper and featured outdated furniture, patterned rugs, large vases, crucifixes and several Baroque paintings.
Source: Read Full Article