All eyes have been on Meghan Markle ever since word got out that she and Prince Harry were an item. The former Suits star and the new royal family member is a sharp dresser. She dawns ensembles from couture designers to fast-fashion labels like Zara. It's no surprise that other celebrities have emulated Markle's royal look. Her wardrobe is enviable, at the very least. Take a look at Ivanka Trump and other celebrities who are all copying Meghan Markle's style. 
1. Blake Lively in camel-colored Smythe coat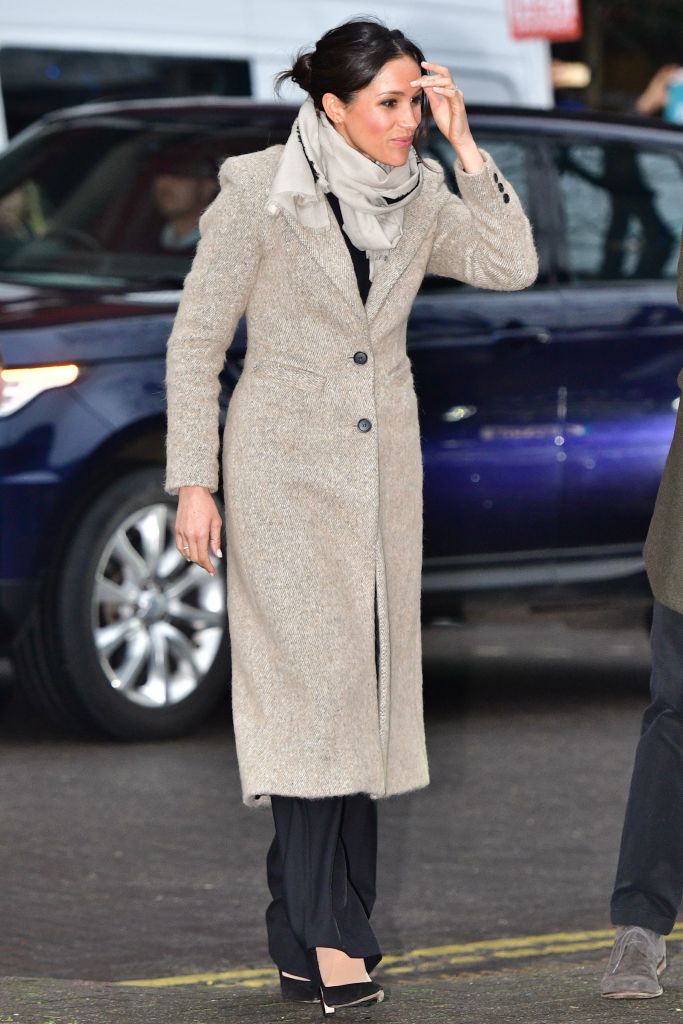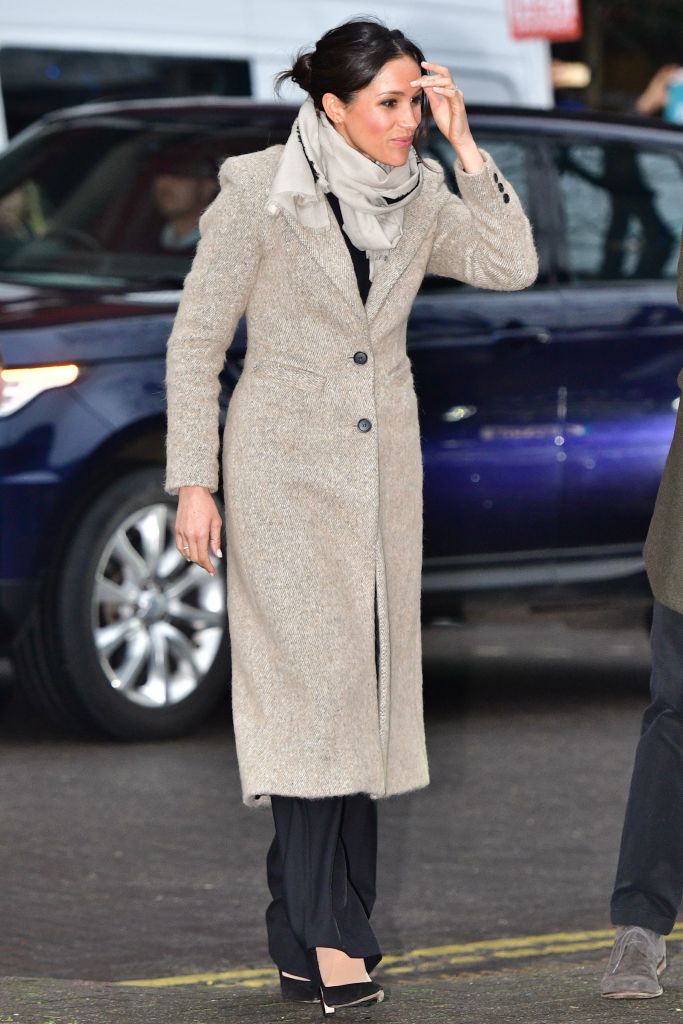 Markle kept her coat classic. | Dominic Lipinski/AFP/Getty Images
Blake Lively and Meghan Markle have wildly different styles. Markle leans more toward classic, timeless pieces, while Lively has an affinity for high-end runway fashion. However, the two have stepped out in the same camel-colored Smythe coat, styled very differently. Markle wore hers over classic black trousers paired with a matching camel-colored scarf, while Lively coupled hers with a floral midi-skirt and ivory turtleneck.
Next: This pop star shares an affinity for the finer things.
2. Jennifer Lopez in a Maxmara wrap coat
Left: Meghan in her wrap coat. | Chris Jackson/Getty Images, Right: J. Lo wearing a similar coat. | Instyle Magazine via Instagram
Not that Jennifer Lopez needs to be taking style notes from Markle, considering J.Lo has made herself into quite the style icon. But, you can't blame Lopez and Markle for sharing a love for the same Maxmara wrap coat. The staple piece is beyond classic.
Next: Here's what Angelina Jolie carries through LAX.
3. Angelina Jolie with the Everlane Petra Market tote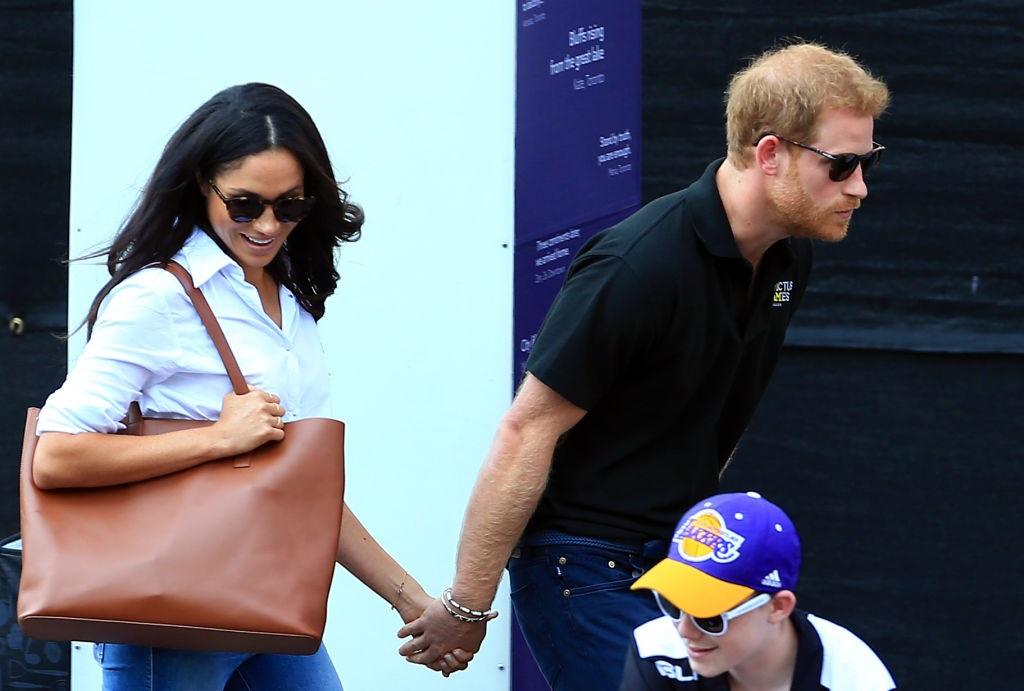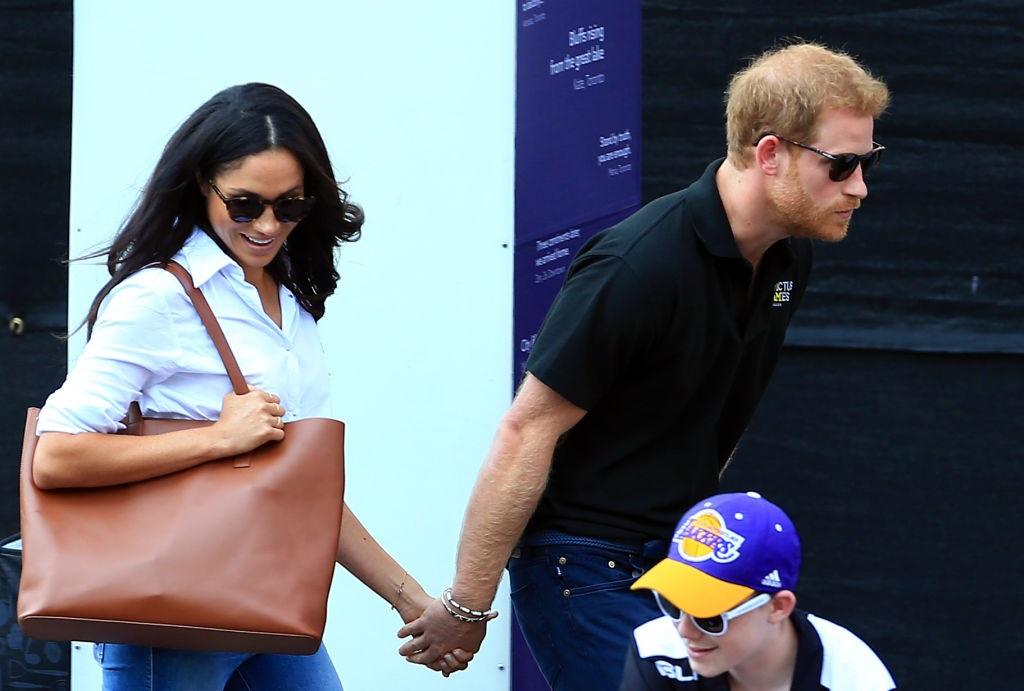 It's affordable and chic. | Vaughn Ridley/Getty Images for the Invictus Games Foundation
A solid tote goes a long way, no matter what the occasion. When Markle made her 2017 Invictus Games appearance, she did so in style. Luckily, the actress made it relatable. She carried her wares in the cognac-colored Everlane Petra Market tote, which only costs $165. Jolie stepped out with the white version of the bag as she strutted through LAX. While neither of these colors is available online, the site does still offer the black and navy versions.
Next: This is what a girl wants and what a girl needs. 
4. Christina Aguilera in a Stella McCartney coat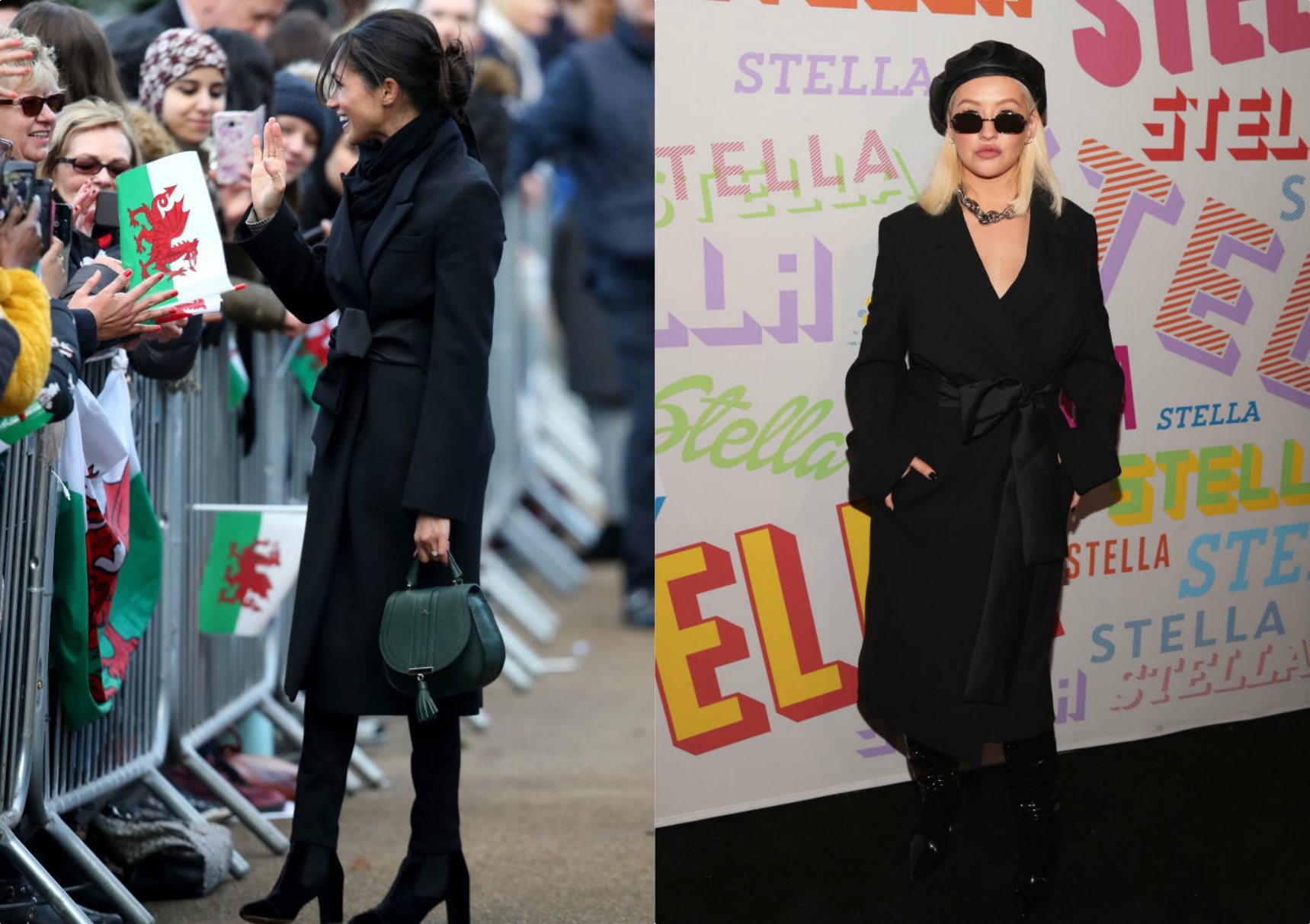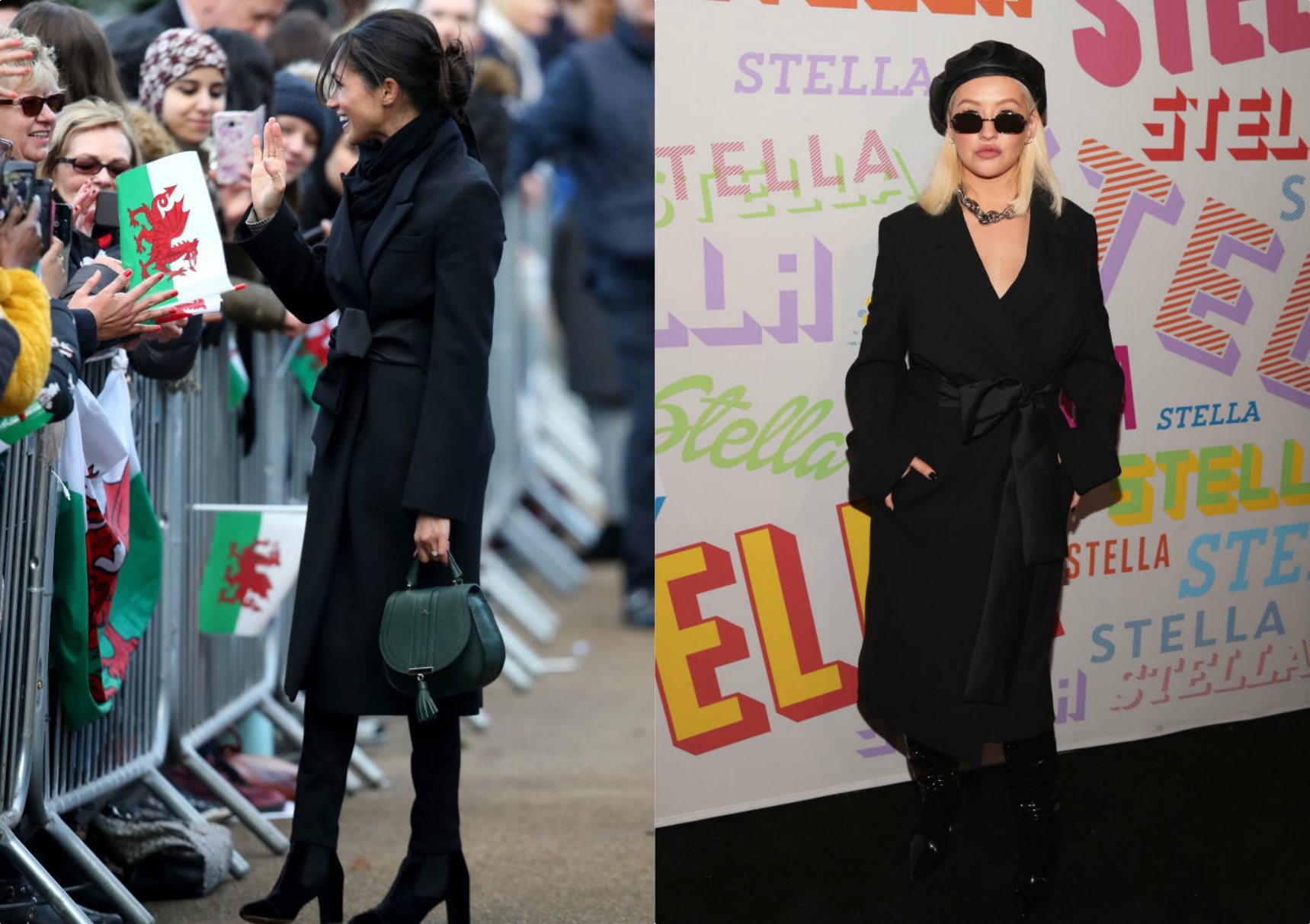 Left: Meghan speaking with fans. | Chris Jackson/Getty Images, Right: Christina styling the coat completely different. | Christopher Polk/Getty Images
Both Christina Aguilera and Markle were spotted in the same black Stella McCartney coat, yet they were each channeling very different looks. Markle wore hers with black skinny jeans and boots for a royal outing at Cardiff Castle in Wales. Aguilera, on the other hand, was rocking some major 90s vibes with a black beret and cool-girl sunnies.
Next: Did Kate Middleton and Markle wear the same dress? 
5. Kate Middleton in a lace Diane von Furstenberg dress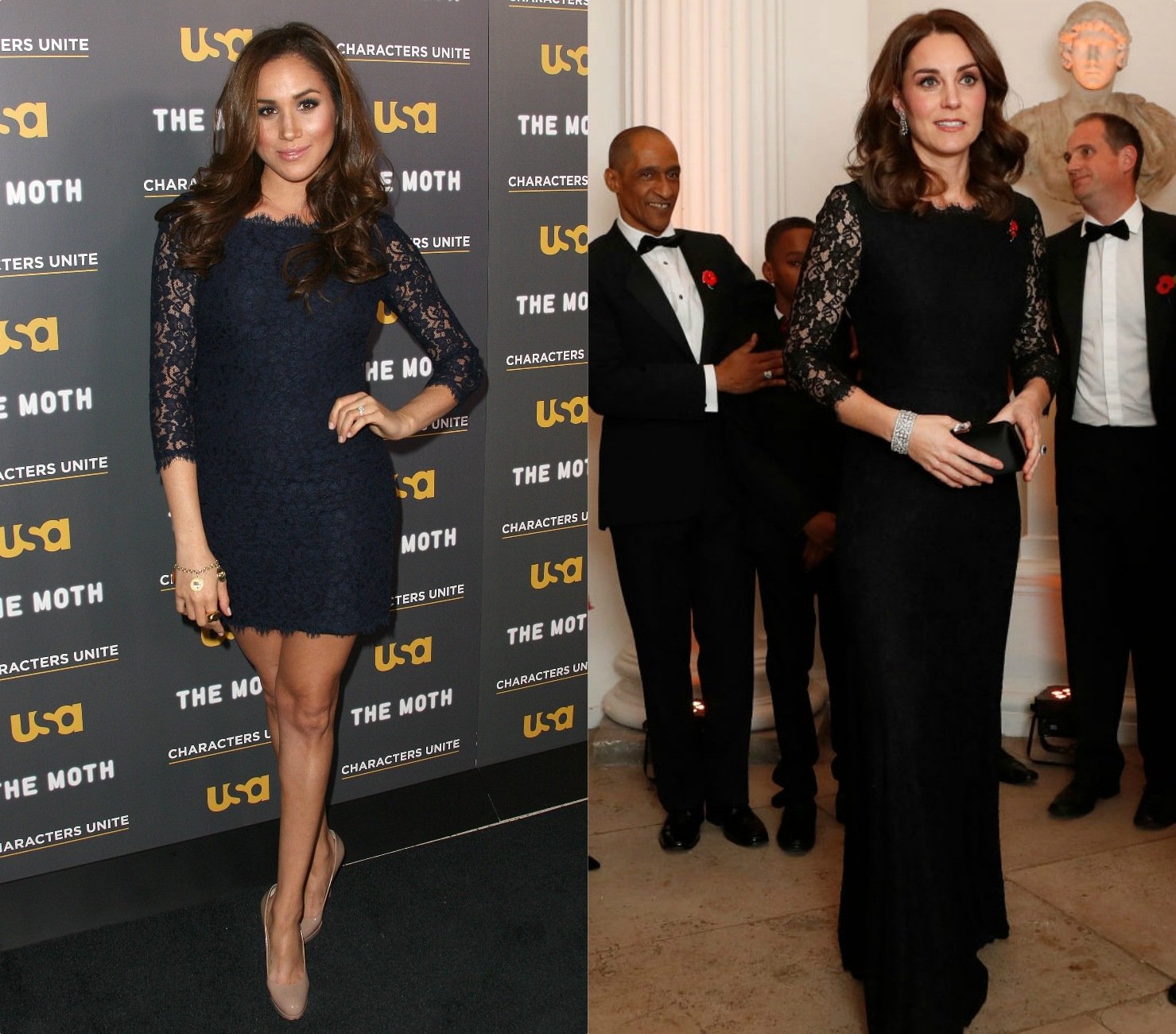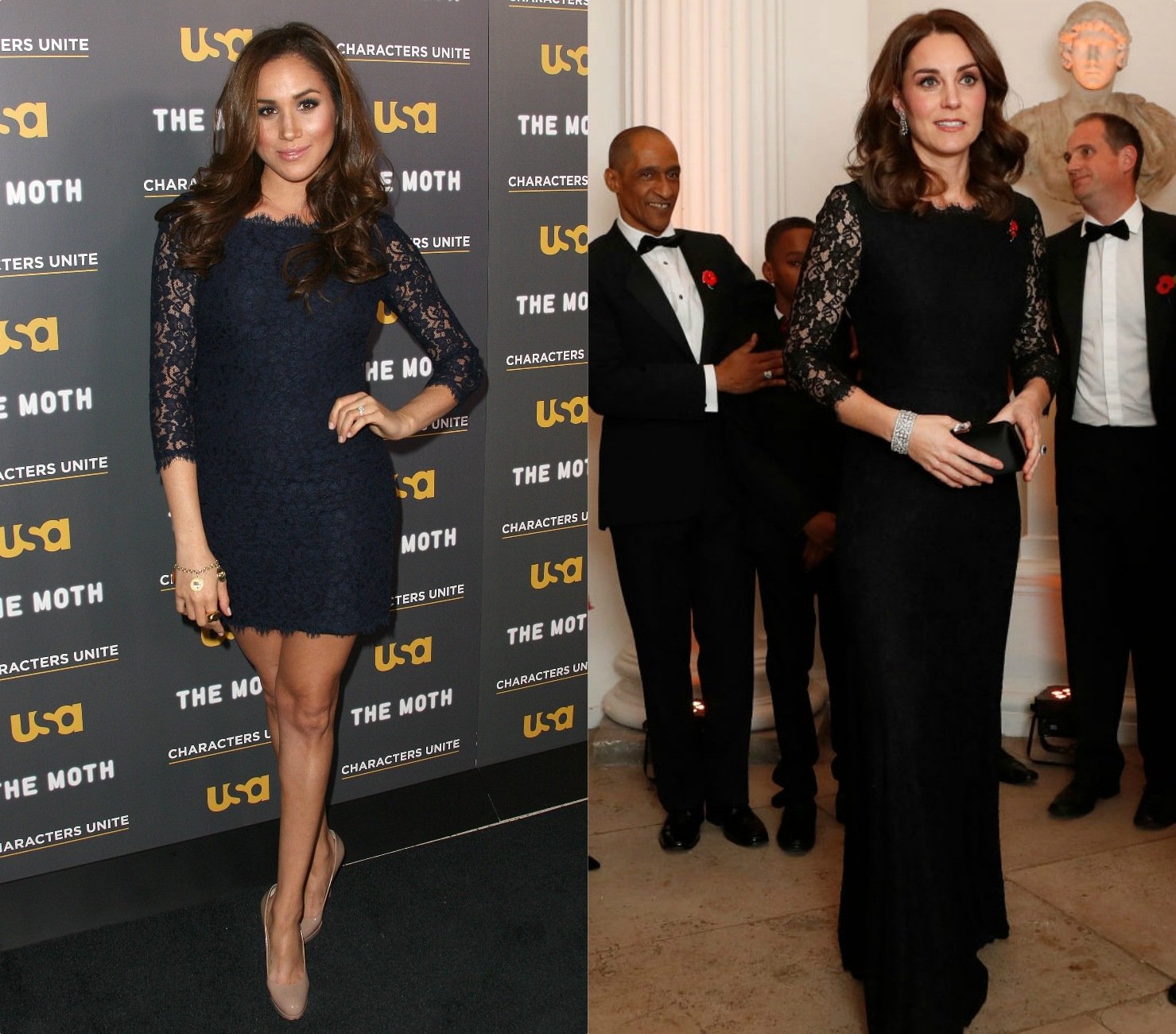 Left: Meghan at a press event. | Frederick M. Brown/Getty Images, Right: Kate at a gala. | Frank Augstein – WPA Pool/Getty Images
Destined to be sisters-in-law? Perhaps they were. In the pre-Harry days of 2012, Markle stepped out in a short, navy  Diane von Furstenberg lace dress for a USA Network event. Fast-forward to 2017 and Middleton dawned the same dress in black — albeit a much more royal-appropriate version.
Next: Ivanka may be a bigger Markle fan than we thought.
6. Ivanka Trump
Left: Meghan in 'Vanity Fair'. | Vanity Fair via Instagram, Right: Ivanka poses on her Instagram. | Ivanka Trump via Instagram
You may recall Markle gracing the pages of Vanity Fair wearing a black and white tiered Carolina Herrara gown with bare feet. Well, Ivanka Trump recently posted a fun-loving photo of herself in the same dress, her daughter Arabella nestled amidst the tiers. While rumors started flying that Trump wore the gown as an ode to Markle and a hope for a wedding invite, it may be safe to say the First Daughter simply found the dress to be quite lovely.
Next: J.Lo and Markle have even more in common.
7. Jennifer Lopez also fancies the same facials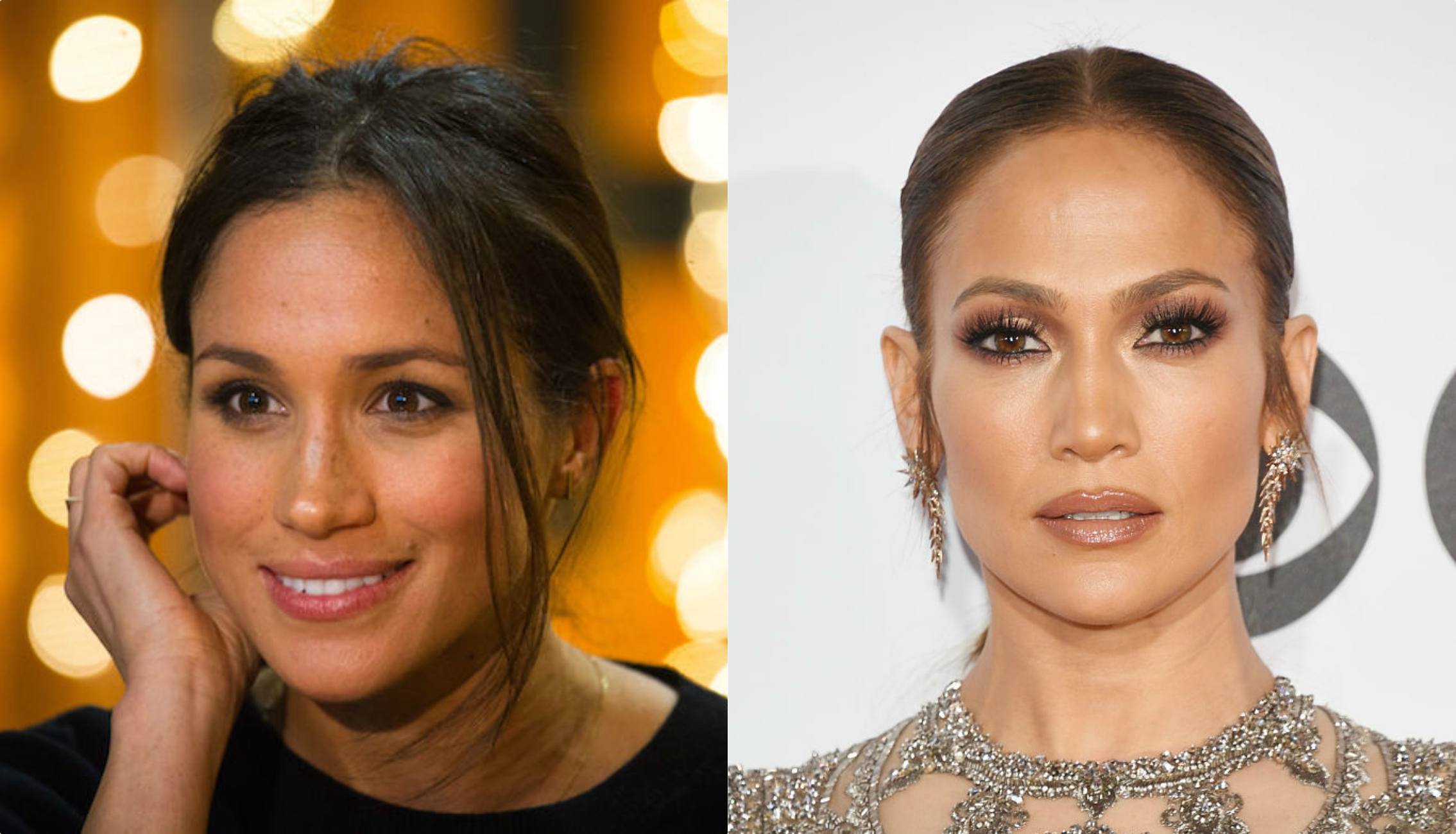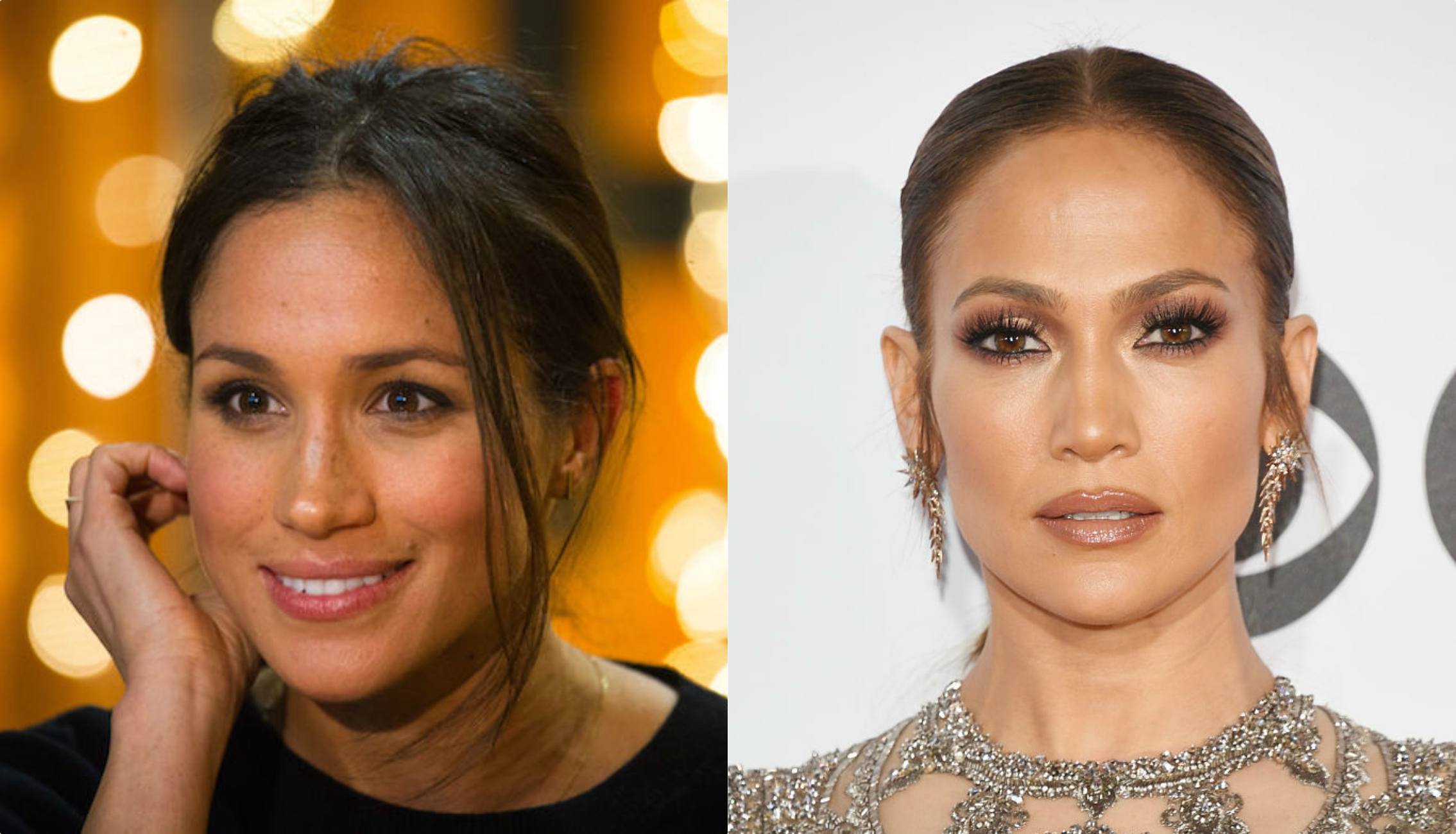 Left: Meghan looking fresh faced. | Dominic Lipinski/WPA Pool/Getty Image, Right: The inimitable J. Lo glow. | Alberto E. Rodriguez/Getty Images
Lopez and Markle don't only share a love for fancy coats, but they also both indulge in the same Hollywood facial. Known as the Buccal Massage, this treatment is only offered by a handful of aestheticians. Offering lesser invasive facelift qualities, this massage treatment requires eight to ten visits for the full effects to take root.
Source: Read Full Article