Royal weddings are exciting. Not only are they full of centuries old traditions — such as, horse drawn carriages and crown jewels — they're a glimpse into the private lives of England's most elite family. With that in mind, England tends to go all out for a royal wedding.
With Prince Harry and Meghan Markle's royal wedding upon us, we're diving into the strangest ways England celebrates royal weddings. From one of the most disgusting traditions we've ever heard of (page 4) to how Buckingham Palace gets in on the hype, we share the details, ahead.
1. The Royal Wedding Party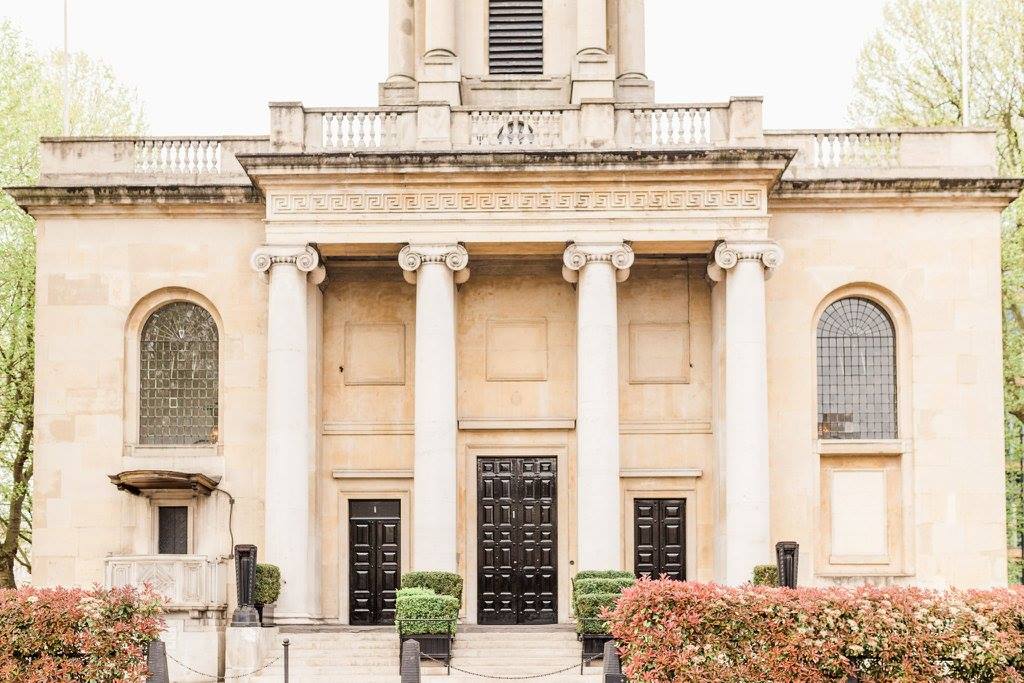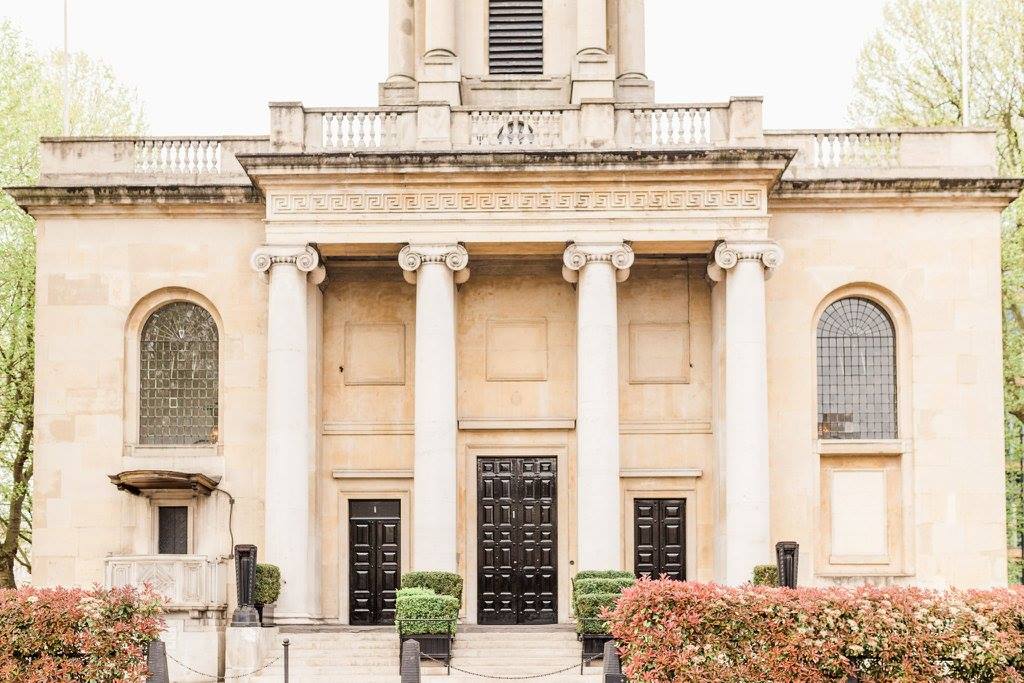 A party is set to take place at One Marylebone. | One Marylebone via Facebook
Themed parties are one of the biggest ways England celebrates royal weddings, and Prince Harry and Meghan Markle's nuptials are no exception.
Case in point: An official Royal Wedding Party is set to take place at One Marylebone in London. The festivities include: A livestream of the royal wedding in Windsor, traditional British games, and lessons on bouquet and corsage making, wedding cake decorating, and how to make a Bloody Mary.
Next: More celebrations
2. Brunches and garden parties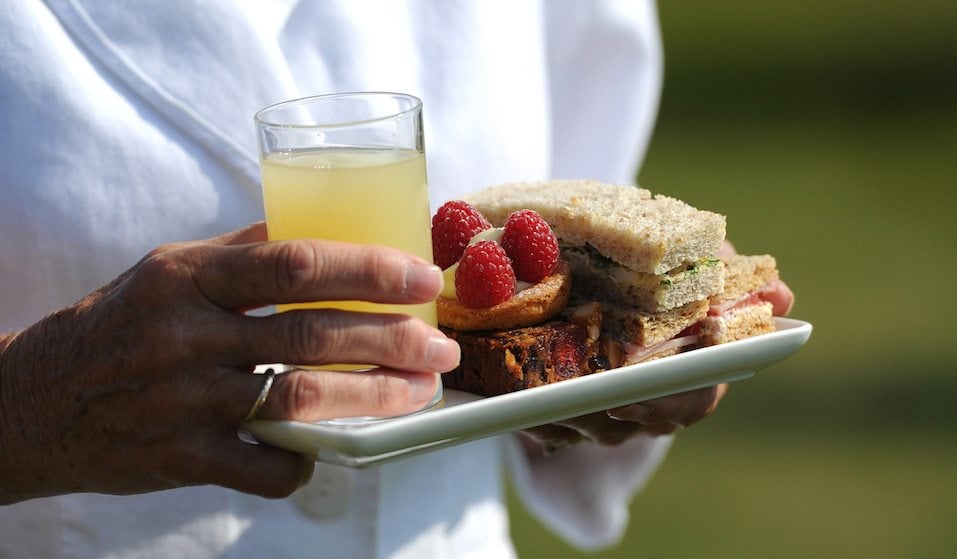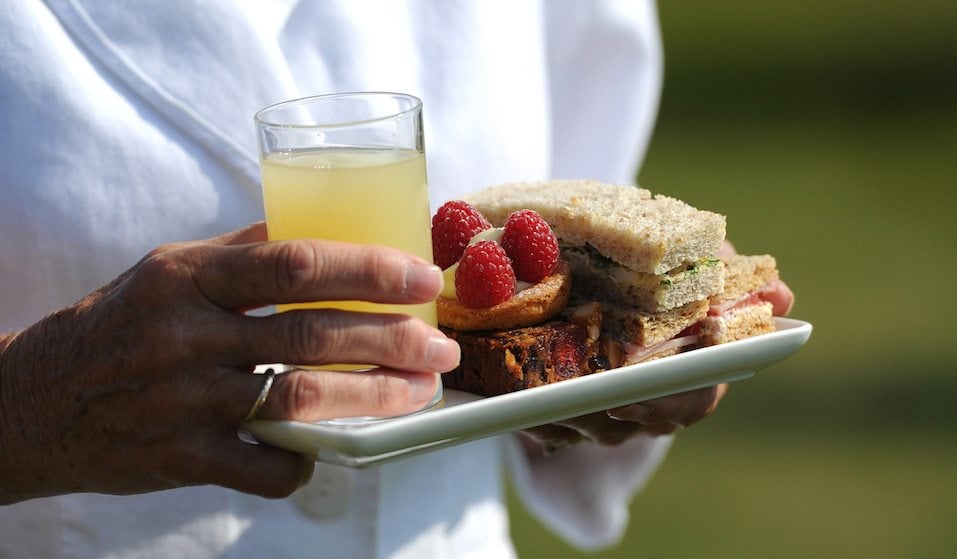 A garden party is a common festivity. | Anthony Devlin-WPA Pool/Getty Images
In addition to event spaces, restaurants and pubs also host royal wedding festivities. If you're in England on the day of a royal wedding, you can expect to see royal wedding themed tea parties, brunches, and even garden parties.
Next: Is it safe to say England drops everything for a royal wedding?
3. They camp out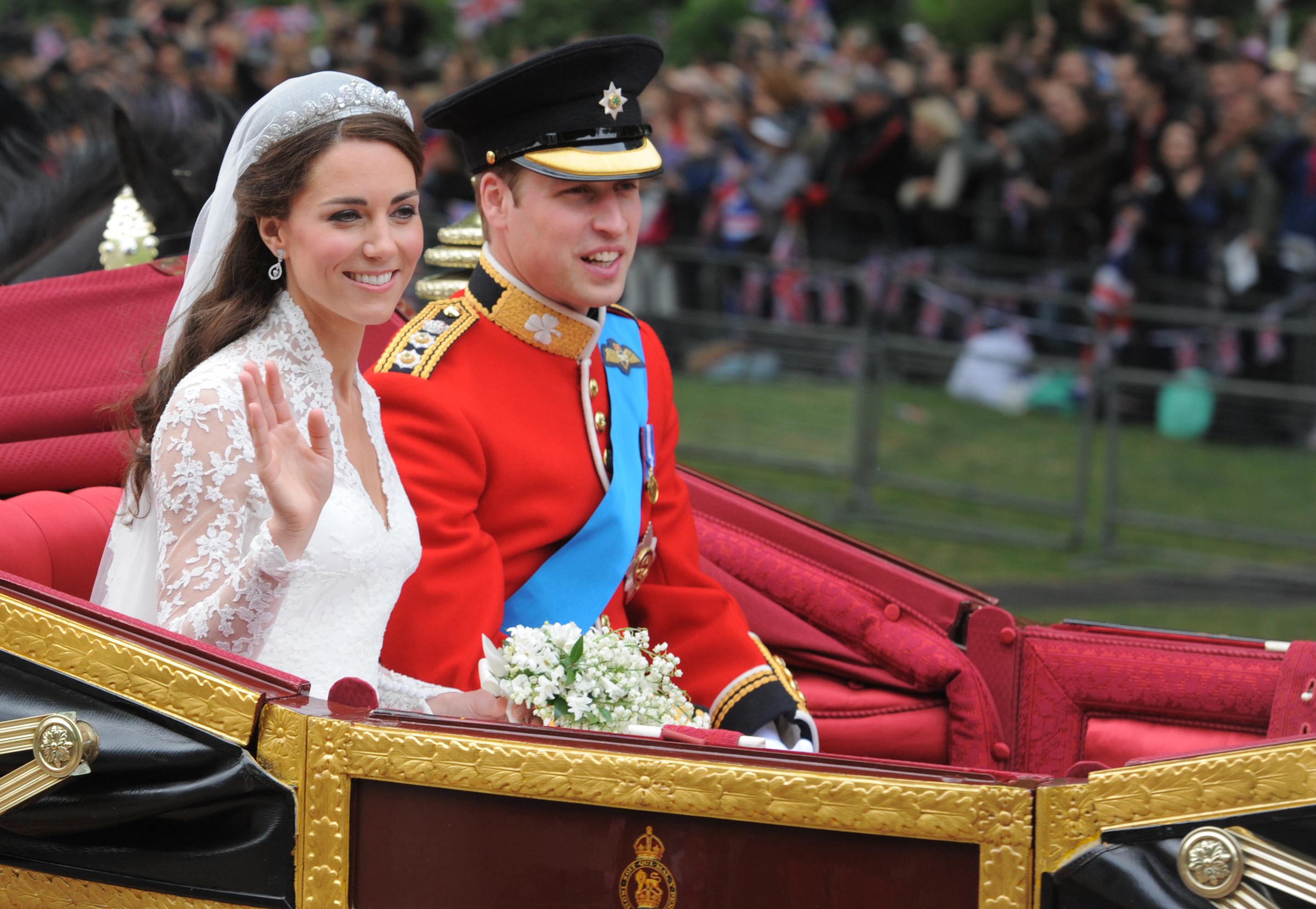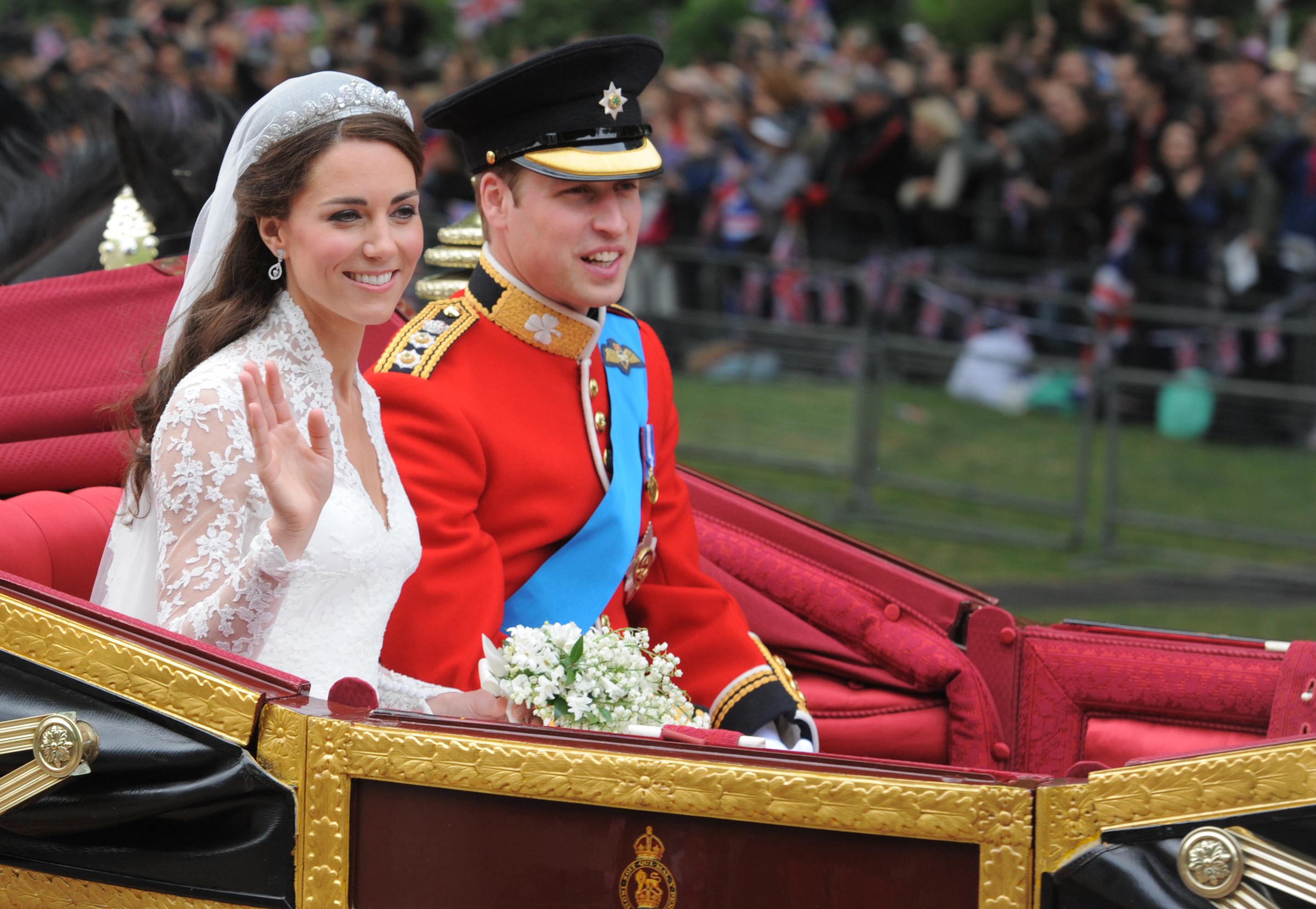 Spectators want to be a part of the day. | Dimitar Dilkoff/AFP/Getty Images
Although the royal wedding is live streamed on television, many British citizens (and tourists) prefer to see the bride and groom in person — so, they camp out for a good spectating spot. On the day of a royal wedding, fans line the streets, waiting for the bride and groom's carriage departure (as well as the bride's arrival) following the wedding ceremony. Talk about dedication!
Next: This is just gross …
4. They auction off pieces of the royal wedding cake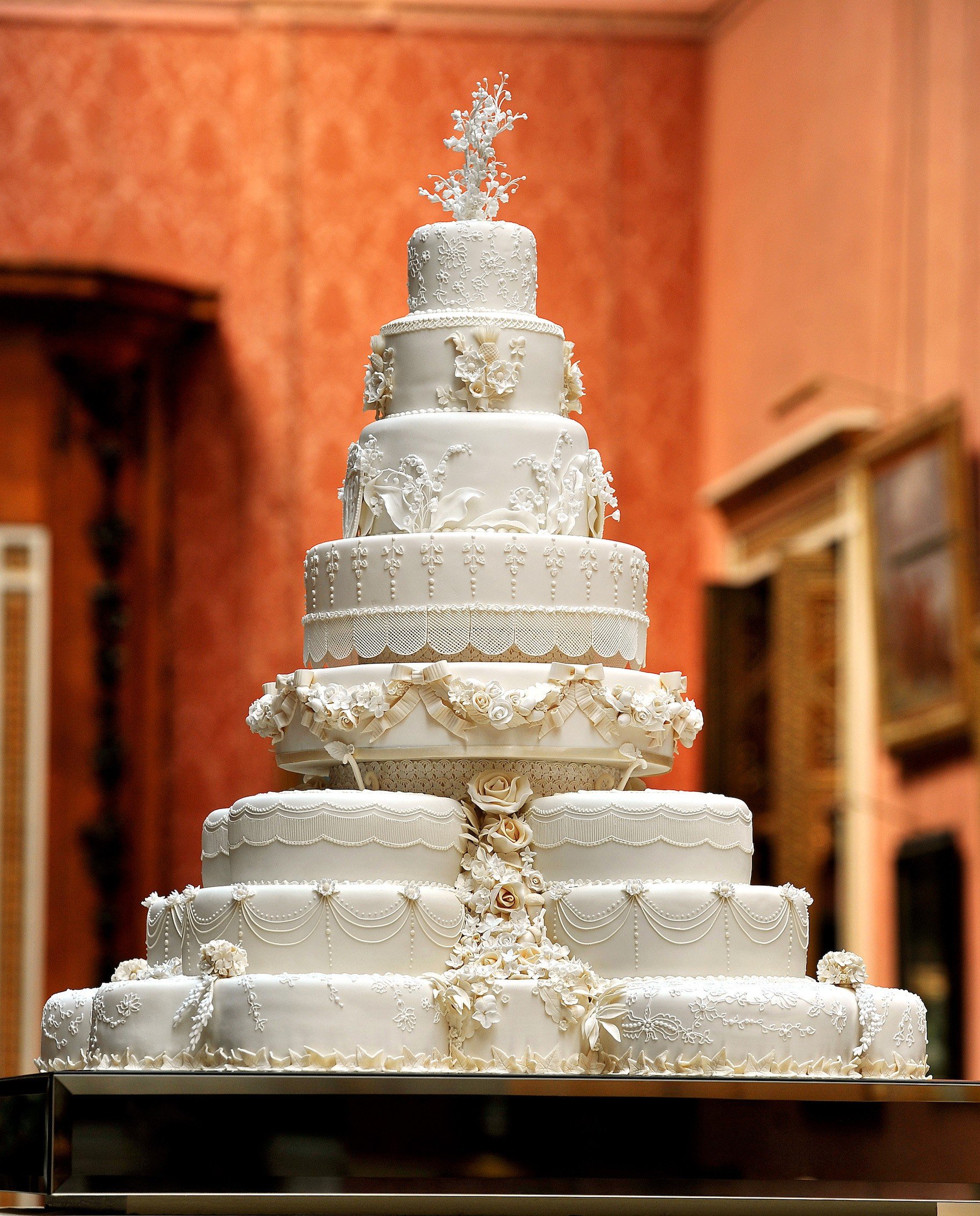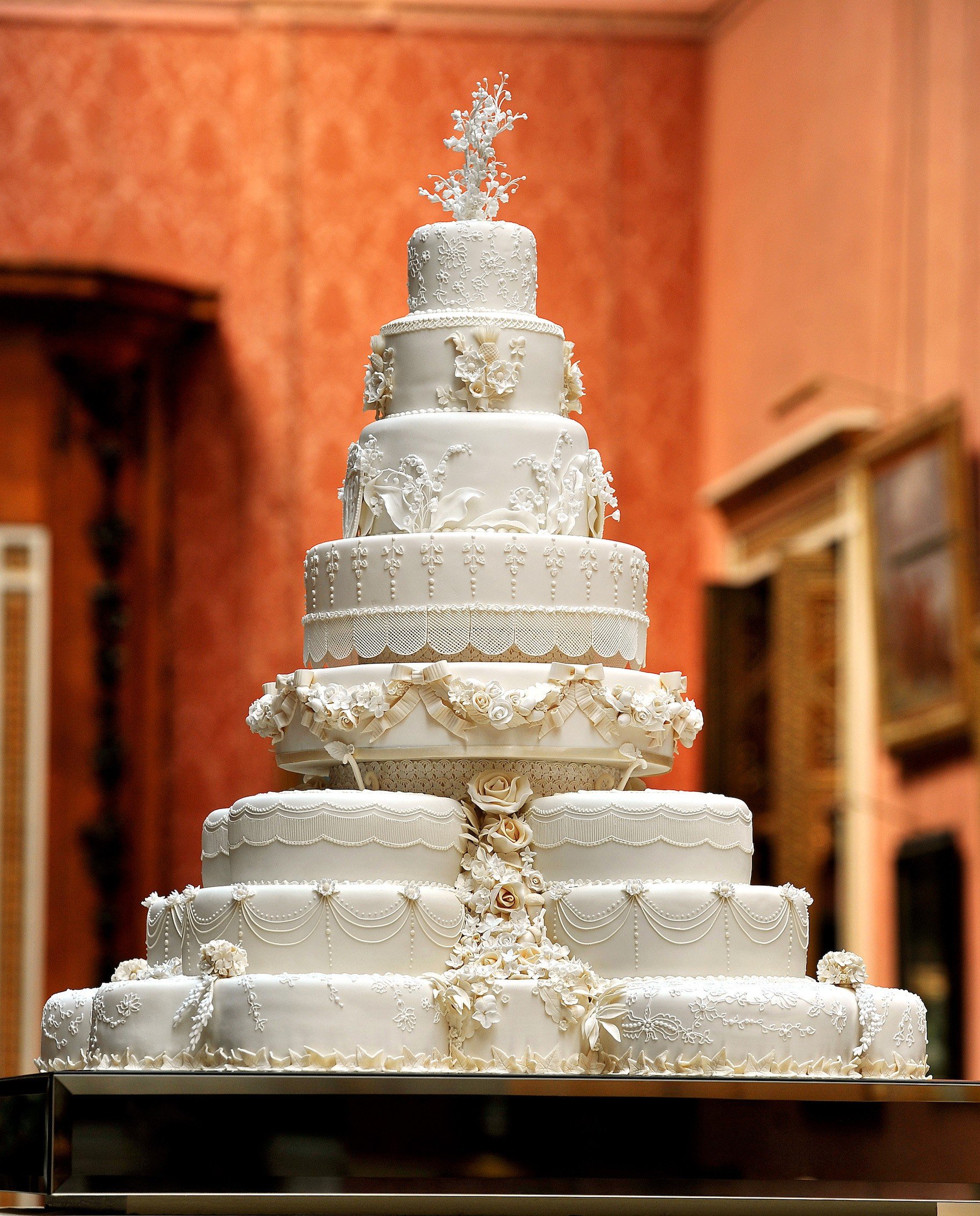 People have spent thousands on a piece of cake. | John Stillwell/AFP/Getty Images
A slice of Prince Charles and Princess Diana's 36-year-old wedding cake sold in an auction in September 2017.
In one of the more bizarre forms of celebration, pieces of royal wedding cake have been auctioned off for those who didn't get an invite. Fans of the royal family have spent thousands of dollars on a slice of both Princess Diana's and Kate Middleton's wedding cakes.
Next: One of the weirdest ways England celebrates royal weddings.
5. Teacups and saucers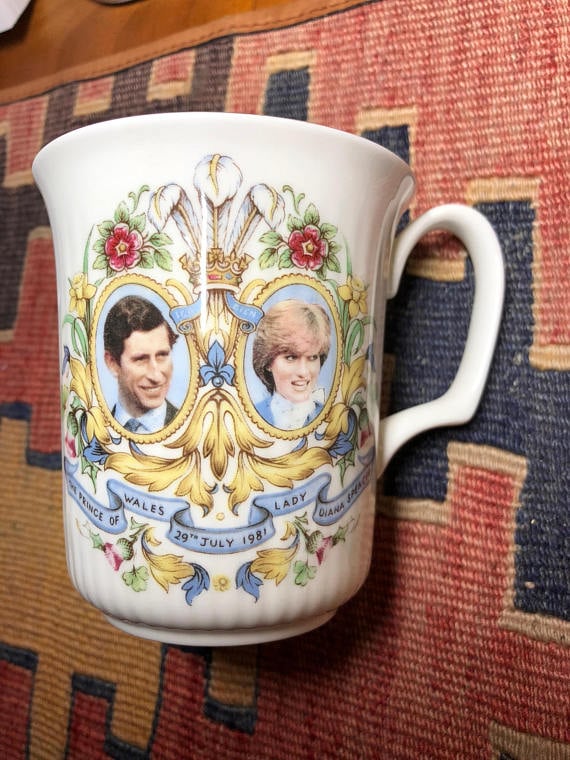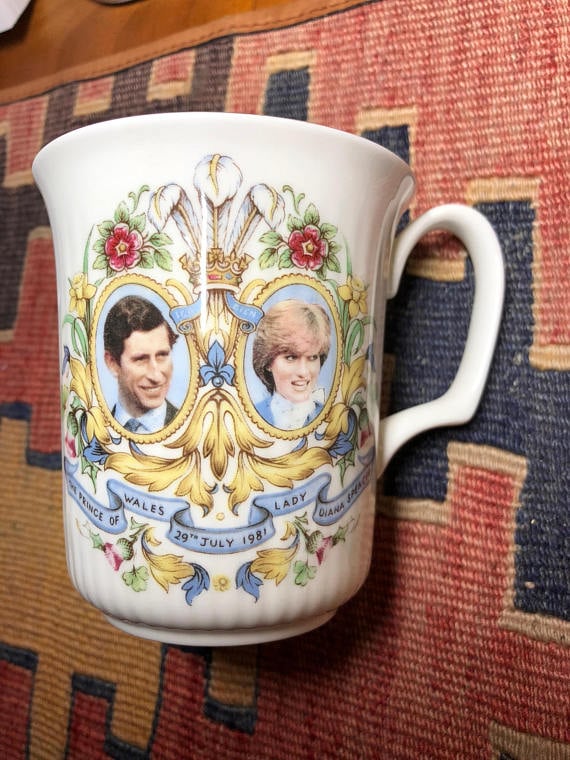 Fans can buy commemorative products. | Etsy
England marks most major royal events — including, royal weddings, birthdays, and anniversaries — by plastering photos of royal family members on souvenir tea cups and saucers.
When Prince Charles and Princess Diana were married, fans of the royal family commemorated the big day by purchasing teacups with the royal couple's wedding date and photos.
Next: Even the Queen of England gets behind this tradition.
6. Buckingham Palace commissions official royal wedding china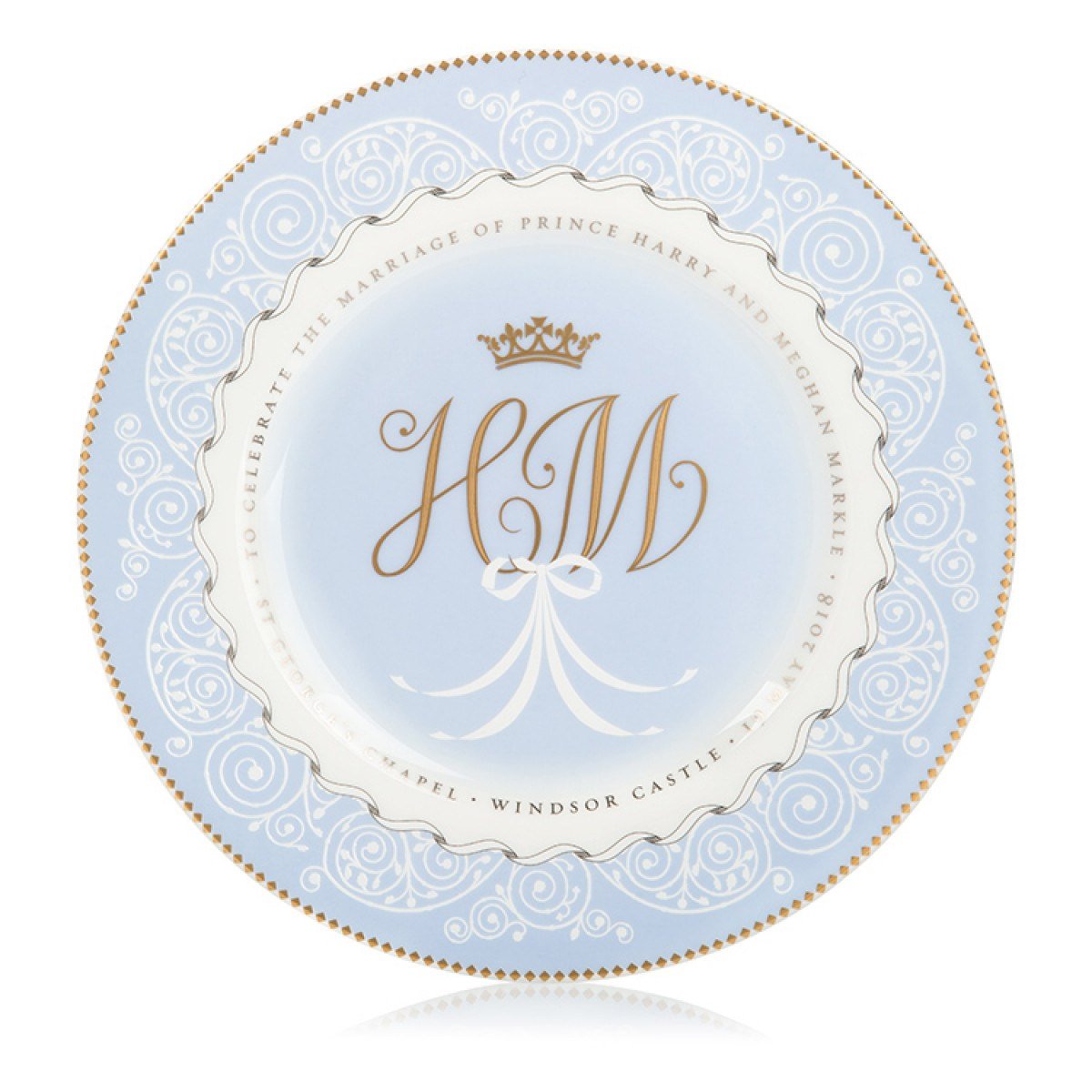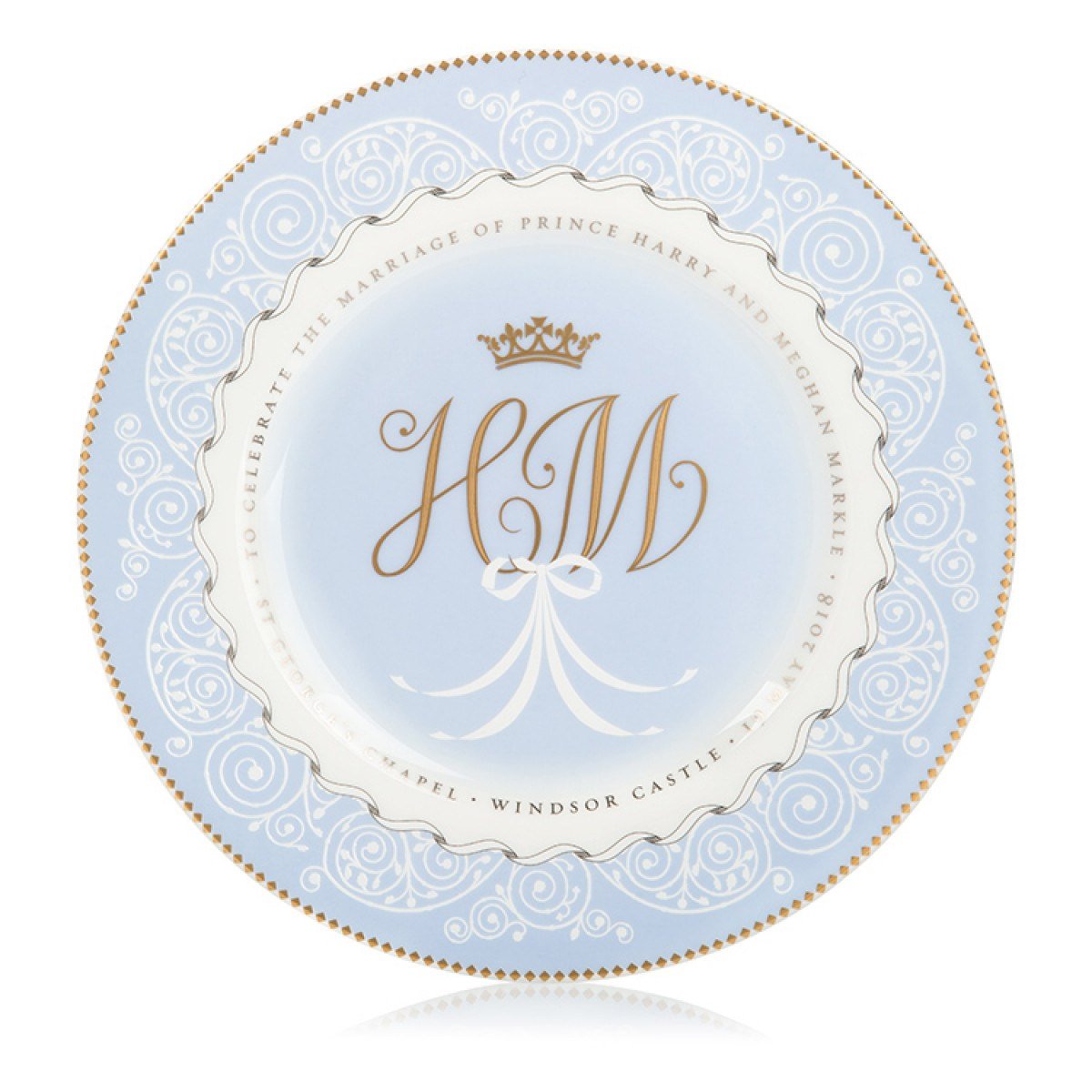 The palace commissions special china. | Royal Collection Shop
Those who prefer something more traditional can opt into buying the official royal wedding china. For royal weddings, Buckingham Palace often commissions special china for fans to purchase as a keepsake.
Prince Harry and Meghan Markle's official wedding china features decorative borders inspired by the doors of the couple's wedding venue, St. George's Chapel, along with a monogram and Prince Harry's crown.
Next: How English companies celebrate.
7. How English companies celebrate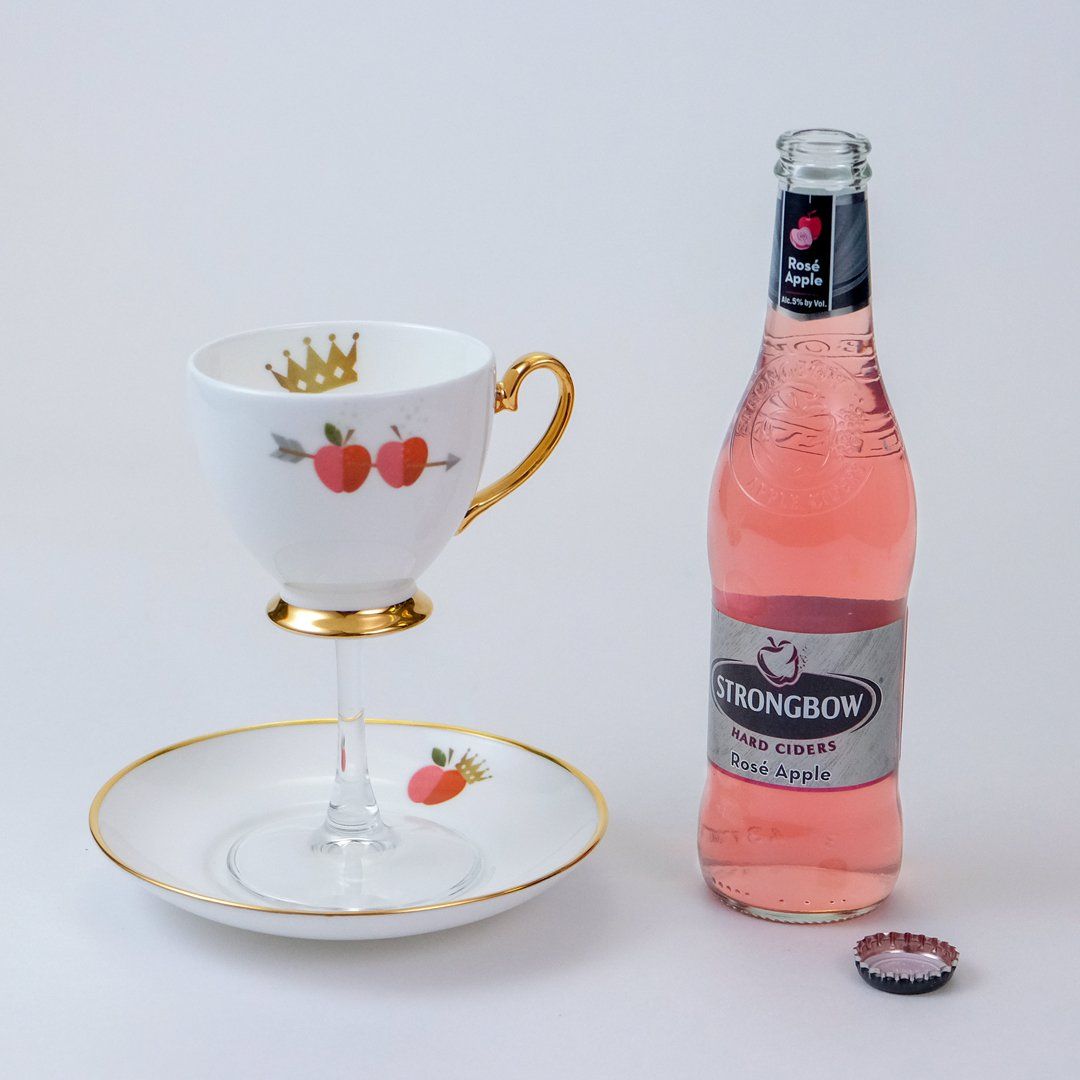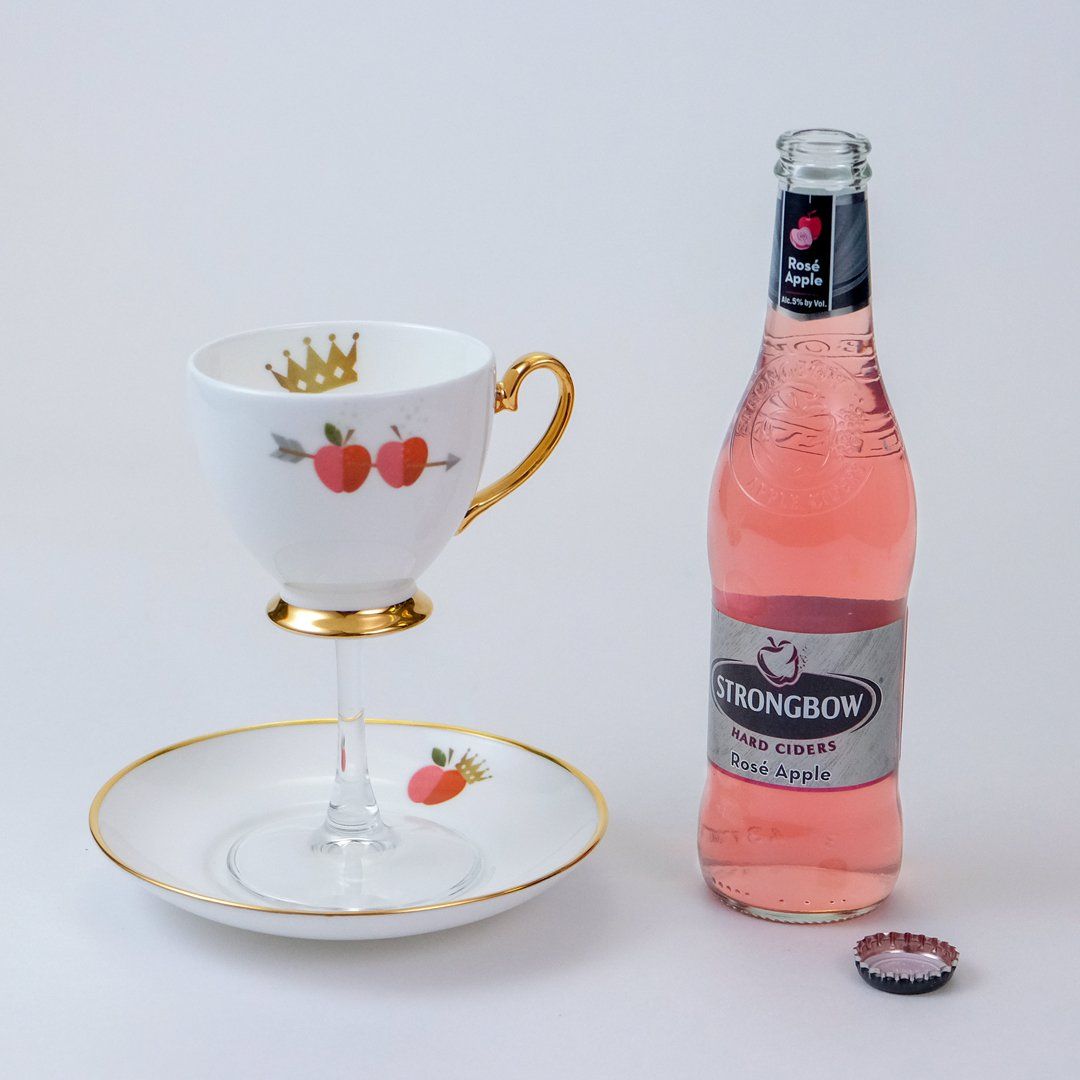 There are many gift sets that commemorate the day. | Strongbow
The royal wedding is an exciting time for English companies, too. Many celebrate by adding new merchandise, gift sets, and flavors to their product lists.
Just in time for the royal wedding of Prince Harry and Meghan Markle, Strongbow introduced a new rosé cider flavor and commemorative long stem teacup gift set, so Americans can "enjoy rosé the UK way." The teacup was commissioned by British designer, Stanley Chow and features a decorative teacup and saucer with gold detailing, a royal crown, and two apples struck by Cupid's bow.
Check out The Cheat Sheet on Facebook!
Source: Read Full Article