For the youngest juror in Bill Cosby's retrial, it was the comedian-actor's own admission that he drugged women that helped him determine Cosby was guilty on three counts of aggravated indecent assault.
Harrison Snyder, 22, admitted he was "a little too young" to have been a fan of The Cosby Show when it originally aired in the 1980s and early 1990s.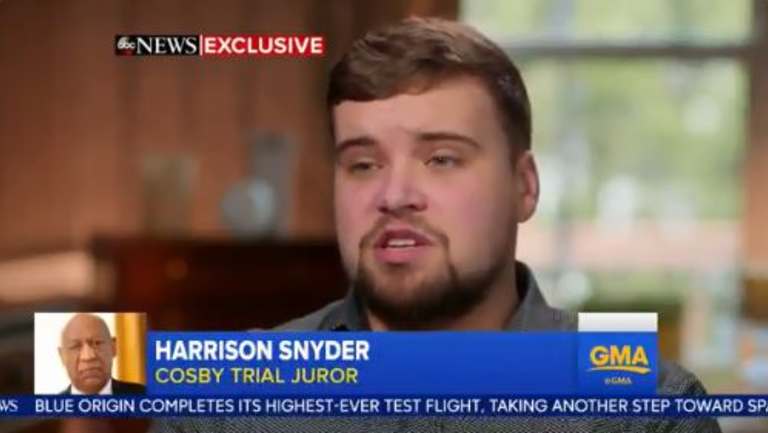 Harrison Snyder, a juror in the Bill Cosby retrial, said the comedian's own deposition sealed his fate.
During the trial, a further five women were permitted to give evidence that Cosby had assaulted them too.
Snyder said he entered the deliberation room without a guilty or not guilty verdict in mind and the charges did not feel like an "open-and-shut case".
But, when the jury began their deliberations, they were unanimous.
He said he was convinced guilty was the right verdict after "hearing everyone's comments about certain pieces of evidence and going through the different counts".
Snyder said he was not influenced by the #MeToo movement despite the retrial being described by some observers as the first big legal test of the anti-sexism movement.
"I really only found out about it after I got home then I looked online to see what everything was," he said. "I didn't even really know about the #MeToo movement."
Snyder said he believed Constand's testimony, but feels he would've convicted Cosby even if the additional five women hadn't testified, which Judge Steven O'Neill allowed at the second trial.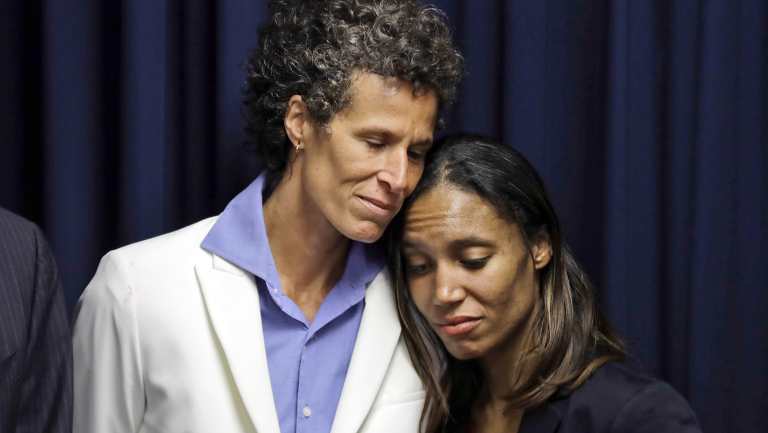 Bill Cosby accuser Andrea Constand, left, embraces prosecutor Kristen Feden after the verdict.
"I don't think it really necessarily mattered that these other five women were here because he said it himself that he used these drugs for other women," he said.
Snyder said he doesn't have any doubts "at all" that the jury reached the right decision.
"Some have said that I made the right decision and some people have said that they still think that he's innocent," he said. "And I just tell them if you were there, you would say the same thing – you would say that he's guilty."
NBC's Morgan Radford read a statement on from jury members on Today that aligned with Snyder's remarks.
"Not once were race or the #MeToo movement ever discussed, nor did either factor in our decision," the statement read.
"We were asked to assess the credibility of Ms Cosntand's account of what happened to her, and each one of us found her account credible and compelling."
McClatchy
Source: Read Full Article