How Being "Unbothered" Paved the Way For Jemele Hill's Success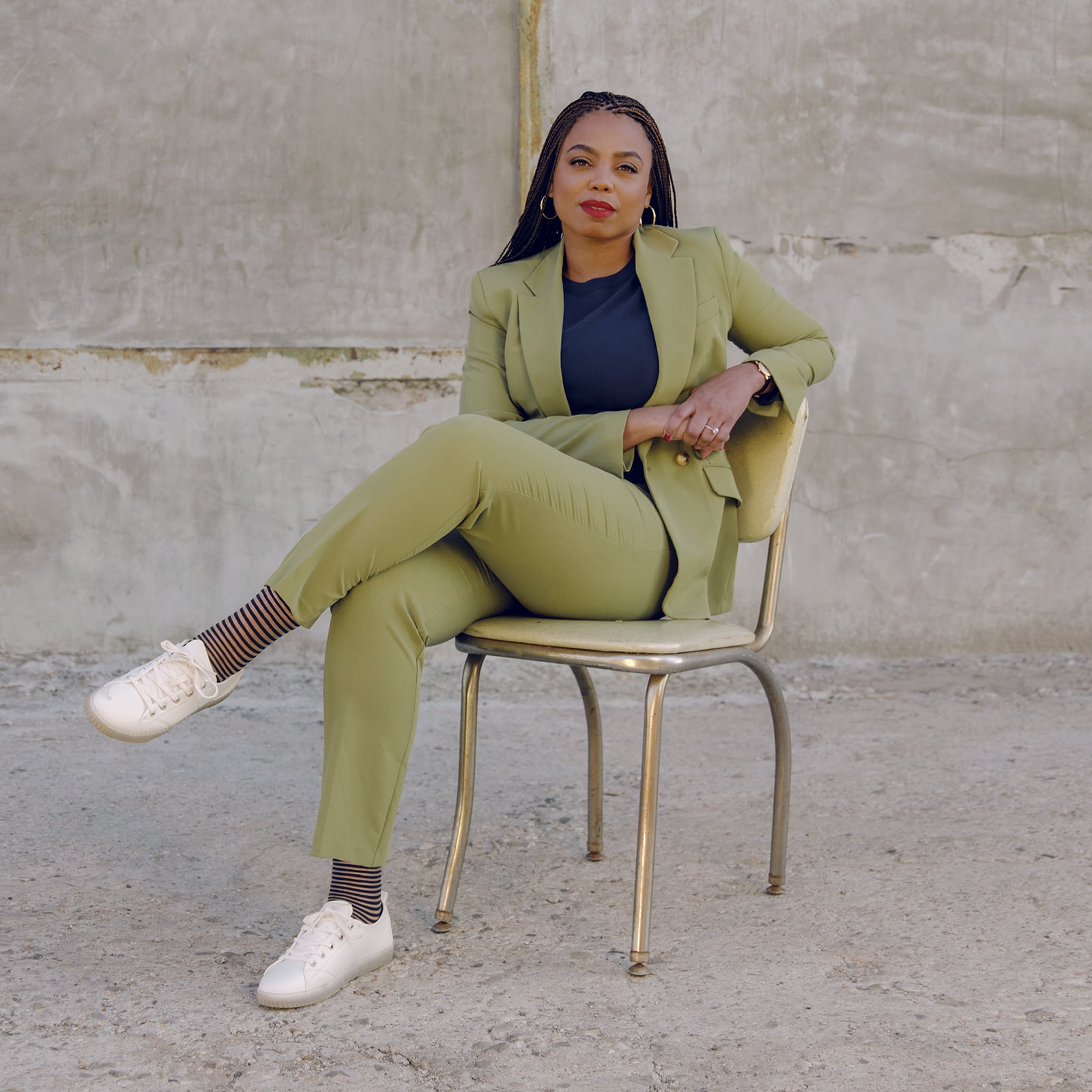 You probably know Jemele Hill from the 12 years she spent as a reporter for ESPN, or the pandemonium that ensued when she called Trump a "white supremacist" on Twitter while working for the sports conglomerate in 2017. But even aside from the attention that specific moment attracted, she's a woman committed to and unafraid of sparking important conversations. Those are exactly the kinds of conversations you'll hear on Hill's Spotify podcast, which launched in April: the aptly titled Jemele Hill Is Unbothered.
Hill tells POPSUGAR the podcast came from her desire "to have interesting conversations with compelling people." Those people have included guests like Stacey Abrams, Common, Charles Barkley, Soledad O'Brien, and more. But her dream podcast guest is, without question, Michelle Obama. "I'm endlessly fascinated by her life, by what she's been able to accomplish," Hill says of Obama. Hill says Serena Williams is a close second.
Hill's podcast is an open space for her and her guests to have conversations about politics, sports, pop-culture, and the intertwining relationships between them all. "A lot of people know me strictly as being a sports reporter and being on ESPN, and are not aware that I have these other interests, and all these other things and topics that I want to discuss," she says. "This was my way of stepping outside of the box that I had been put in."
"If sports are already one of the big few things that bring us together, then why couldn't we be able to have some really interesting and thoughtful conversations as adults?" It's a different environment from what she was used to at ESPN, and by default, it's fostered a different way of thinking. "A lot of the creativity is born out of the fact that it's a much different platform," Hill says of working with Spotify. She explains that Spotify has a "much broader base" than ESPN and they function differently. "People don't come to Spotify for some deep dive into sports. I think they come expecting a little bit of everything, which gives me an opportunity to have more freedom."
Source: Read Full Article