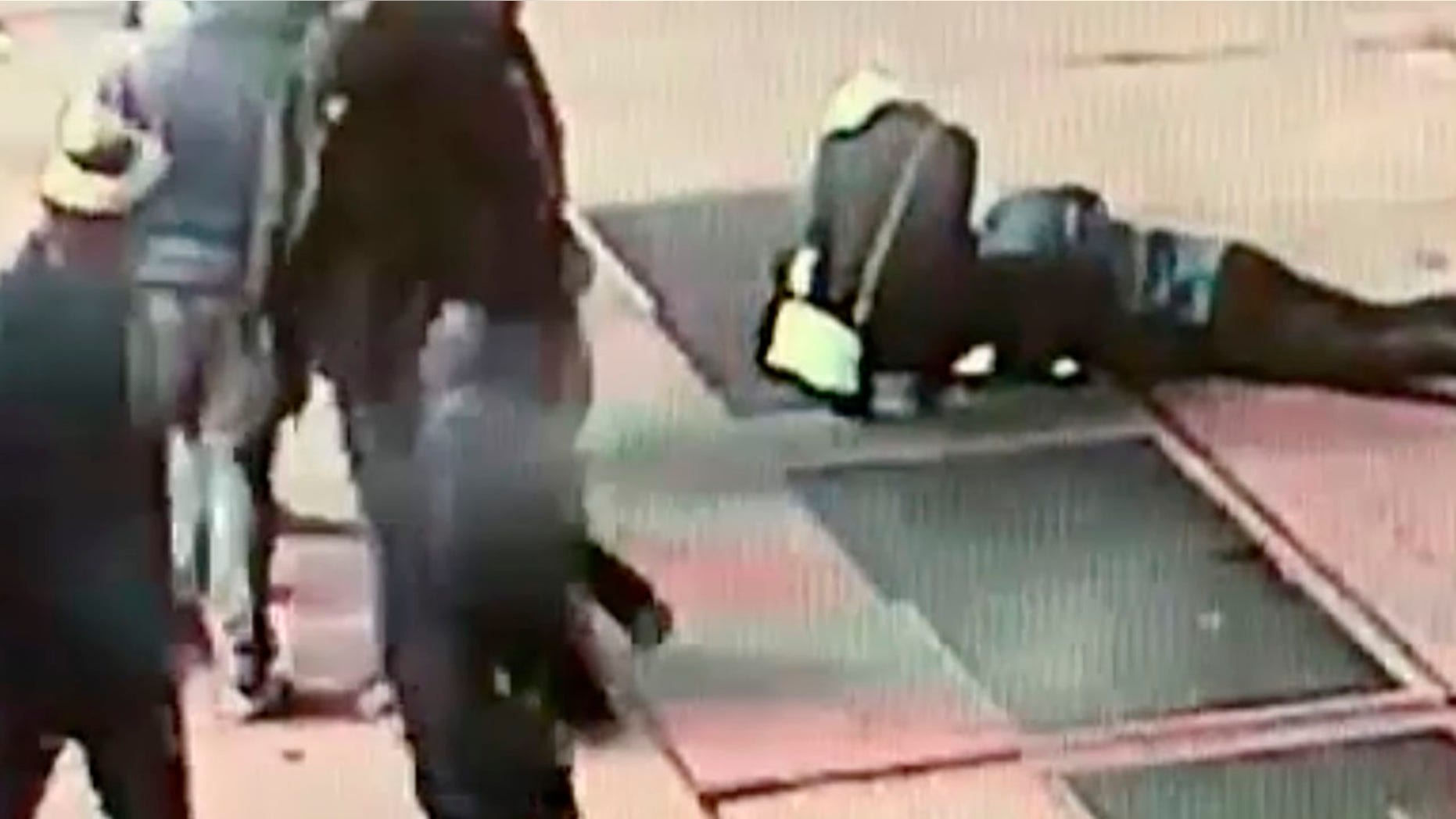 In this Nov. 30, 2018 image taken from surveillance video provided by the New York City Police Department, a man tries to see the engagement ring that he dropped down a utility grate on New York's Times Square. (NYPD via AP)
Police in New York City had good news Saturday for a couple who lost an engagement ring down a utility grate in Manhattan's Times Square.
"WE HAVE YOUR RING!" the NYPD's Midtown North Precinct tweeted, after the jewelry was recovered.
Trouble is, police didn't have the names or contact information for the couple.
Police say the man was proposing to his girlfriend just before midnight Friday when he dropped the ring and it fell about 8 feet down the grate, one of many that are familiar potential hazards to pedestrians in Manhattan.
When the couple asked police for help, emergency service officers could not immediately find the ring – but continued looking after the couple left.
Eventually, police found it but had no way of contacting the couple.
Fortunately, photos of the couple were captured by nearby security cameras, so police released the images in hopes that they will help them make sure the ring gets back to its rightful owners.
Anyone who knows the couple's whereabouts is asked to call 1-800-577-TIPS, police said.
The Associated Press contributed to this story.
Source: Read Full Article